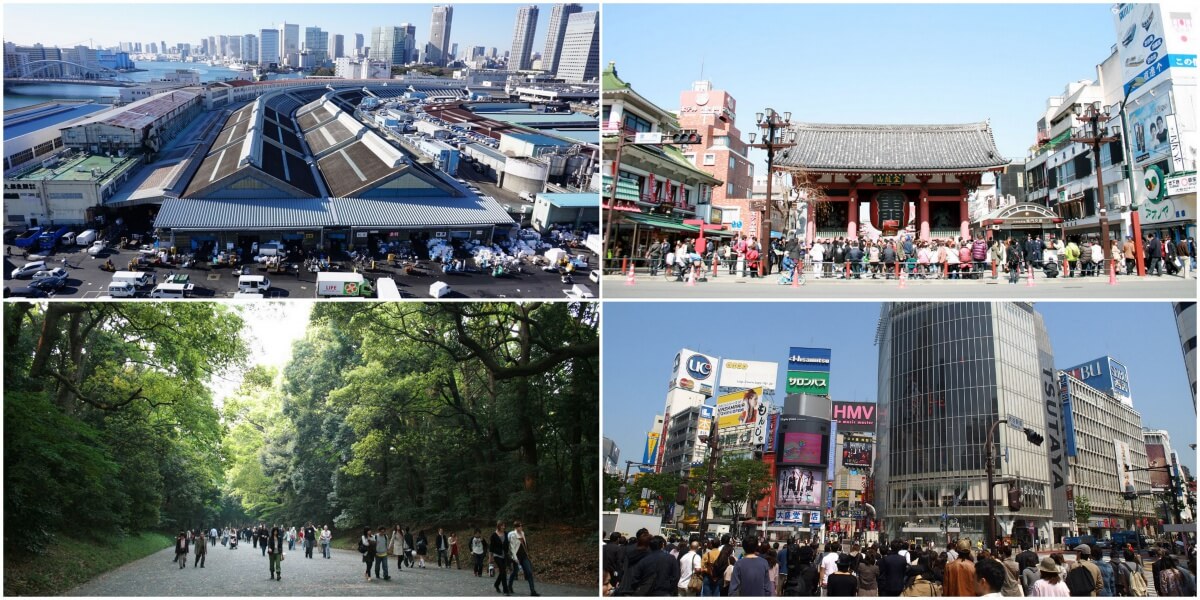 Here is the basic itinerary for sightseeing Tokyo in 1 day, not so rush. There are many places to see in Tokyo. This is useful for especially first-timer to Japan. We pick up "must see" place!
9:00 am Tsukiji fish market
Tsukiji market is one of the biggest market in the world. Tsukiji is not only fish market but also fruit and vegetable market. The best food were gathered from all over the world.
Tsukiji will be closed on 2nd Nov. 2016. Now is last chance to visit.
Please check calendar before you go to there.
11:00 am Asakusa
Asakusa is one of the famous sight seeing spot in Tokyo. Asakusa (浅草) is the center of Tokyo's shitamachi (old town), where an atmosphere of the Tokyo of past decades survives.
The view from Asakusa information center is really nice!
1:00 pm Harajuku & Meiji shrine
Harajuku is known internationally as a center of Japanese youth culture and fashion. Across the JR line, there is Meiji shrine ,one of the famous shrine in Japan. Its contrast is interesting.
In weekend at Meiji shrine, sometimes you can see Japanese style wedding ceremony!
3:30 pm : Shibuya crossing
Shibuya crossing is one of the famous crossing in the world. About 500 thousands people cross this crossing in 1 day. Shibuya crossing is famous as a location for "Lost in Translation".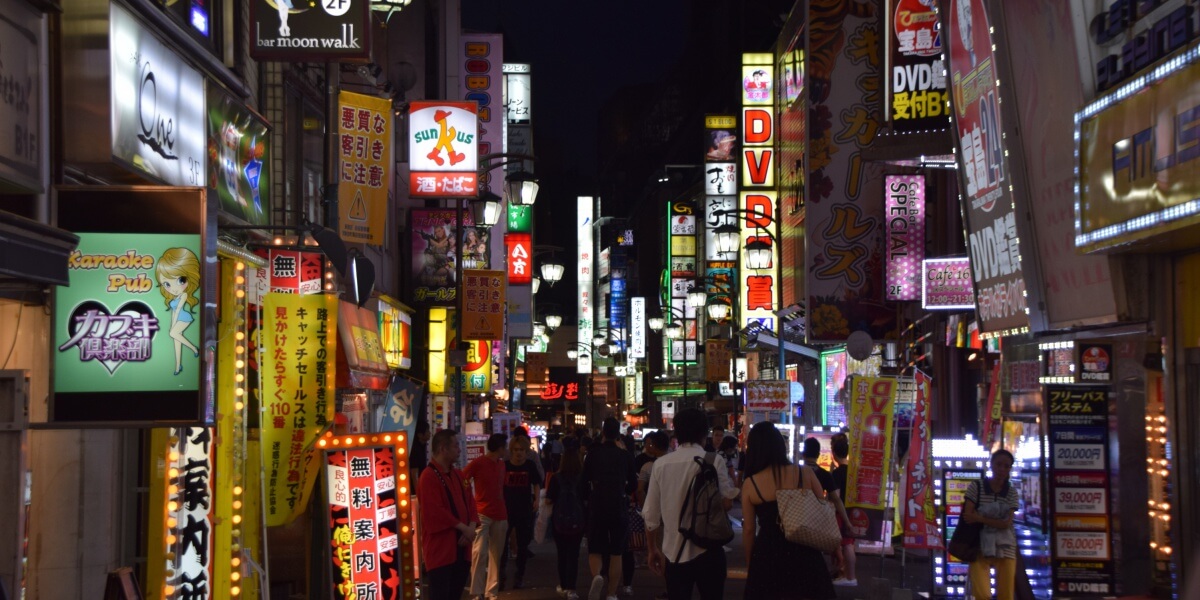 Night time in Shinjuku or Roppongi
There are some night spot in Tokyo.
Shinjuku and Roppongi is so big and famous drinking night place in Tokyo.
If anything, Shinjuku is Asian and Roppongi is Europian atmosphere.
Which do you like?
If you want to dance in club, go Roppongi.
Book a hotel in Japan
[PR]