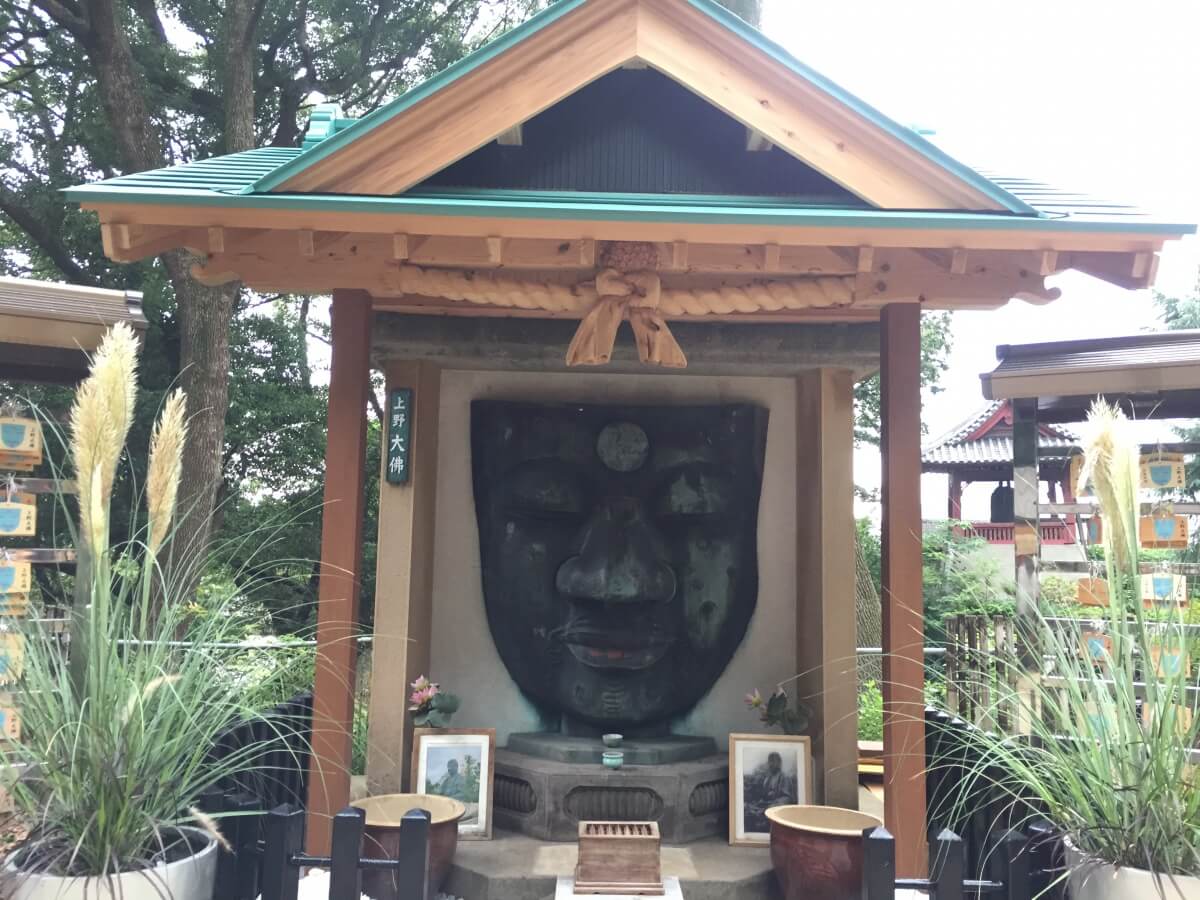 If you want explore the old historic site of Tokyo, why don't you visit Ueno and Yanaka where time stands still. Both Ueno and Yanaka are located in Tokyo's Taito Ward. This area was developped as a temple town during the Edo period (17th to 19th century) and is one of the few to survive the Great Kanto Earthquake and the fire bombings.  Ueno is the home of Ueno Park where a number of museums including National Museum is found while Yanaka remains a residential district with lots of art galleries. The best way to explore this area is on foot. You can enjoy a peaceful refreshing walk while seeing historic monuments, temples, shrines, charming small shops and cute cafes.
Tokyo National Museum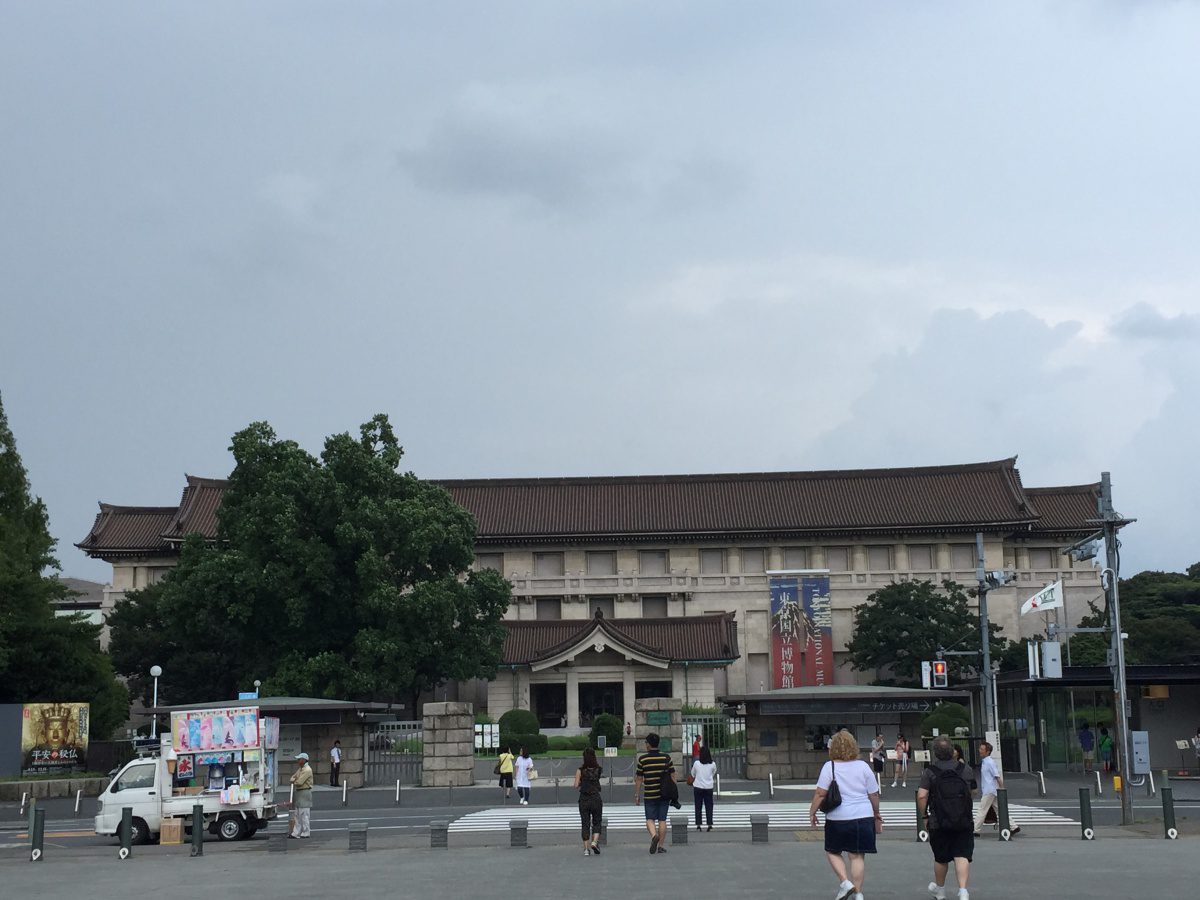 Ueno park is a first public park opened in 1873 in Japan on the former grounds of Kaneiji temple, which was a family temple of Tokugawa shoguns during the Edo period. In old days, it is believed that the evil comes from the northeast. Kaneiji is located in the northeast of the capital to protect the city from evil. Now Ueno Park is known for the many museums including the Tokyo National Museum. You can see samurai swords, ukiyoe woodblock prints, gorgeous kimonos and so on there.
Cherry Blossoms Viewing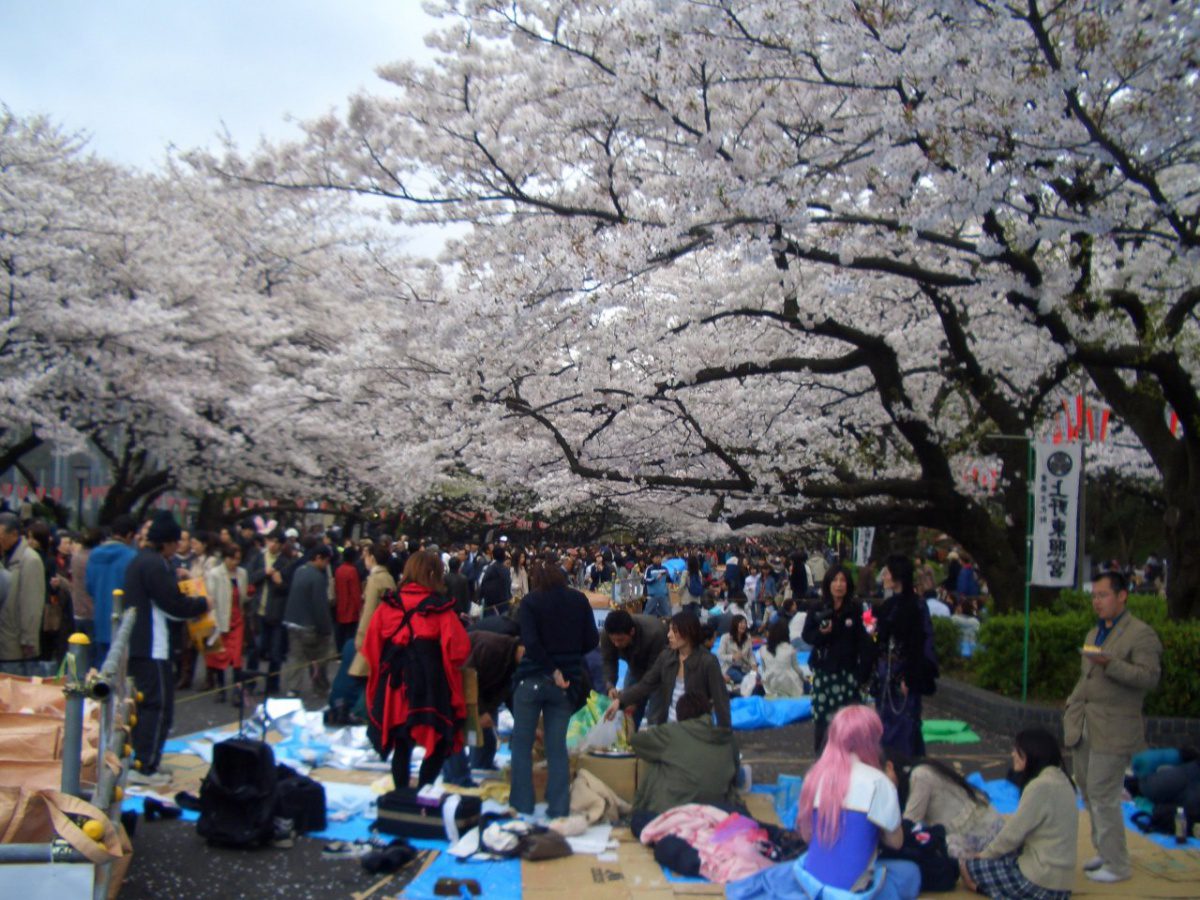 Ueno Park is also famous for cherry blossoms with more than 1000 cherry trees. This is one of the best site to enjoy cherry blossoms and people enjoy parties under the trees.  Usually the cherry blossoms are in bloom from the end of March to the beginning of April. Visit this time!
Moon Pine at Kiyomizudo
This circular pine tree is called "Moon Pine".  This view is one of the 100 famous views of Edo, a series of Ukikyoe Prints, painted by Japanese artist Utagawa Hiroshige (1797-1858).  Built in 1631, the temple is modeled after Kyoto's Kiyomizu temple.
Ueno Toshogu Shrine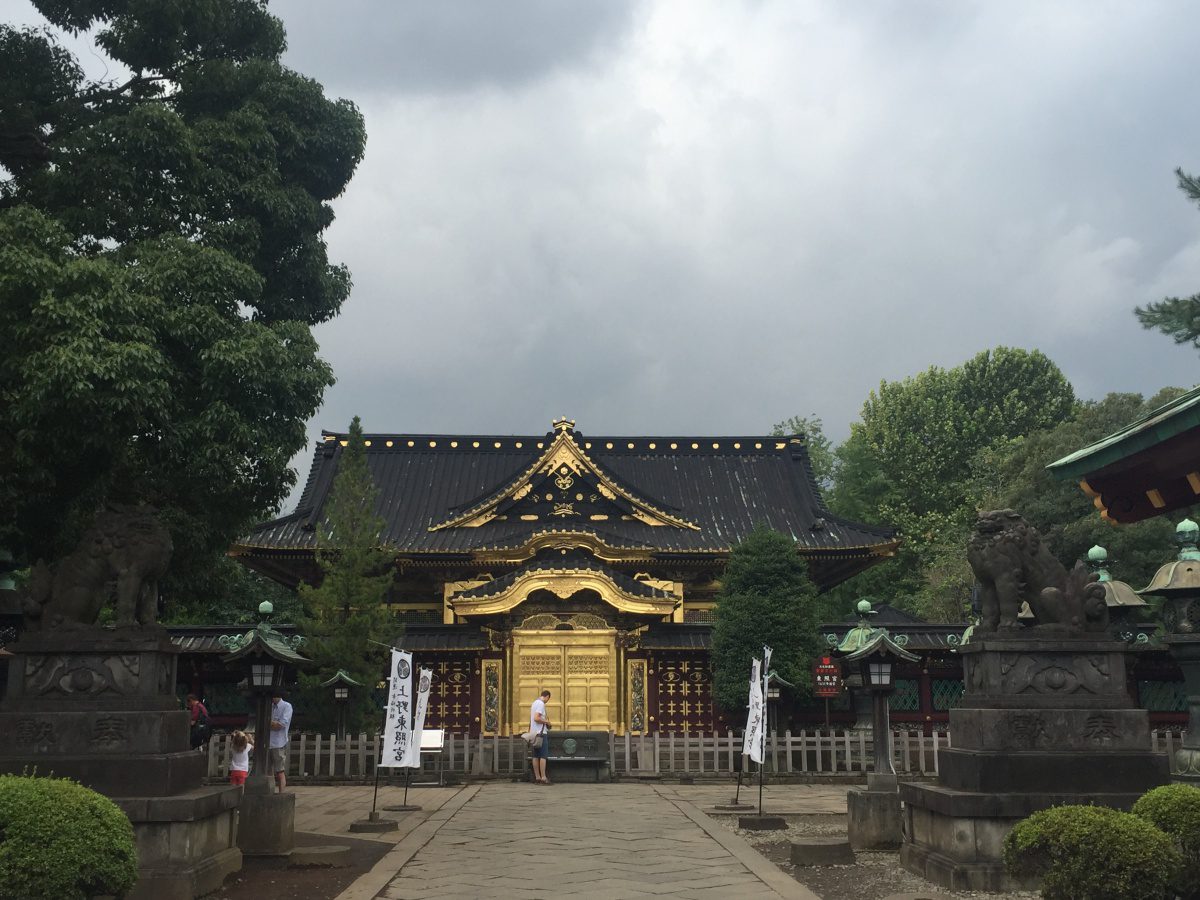 Ueno Toshogu is a shrine dedicated to 3 shoguns, Tokugawa Ieyasu, Yoshimune and Yoshinobu. This shrine was built in 1651. This is like a small version of Nikko Toshogu.
Charming local cafe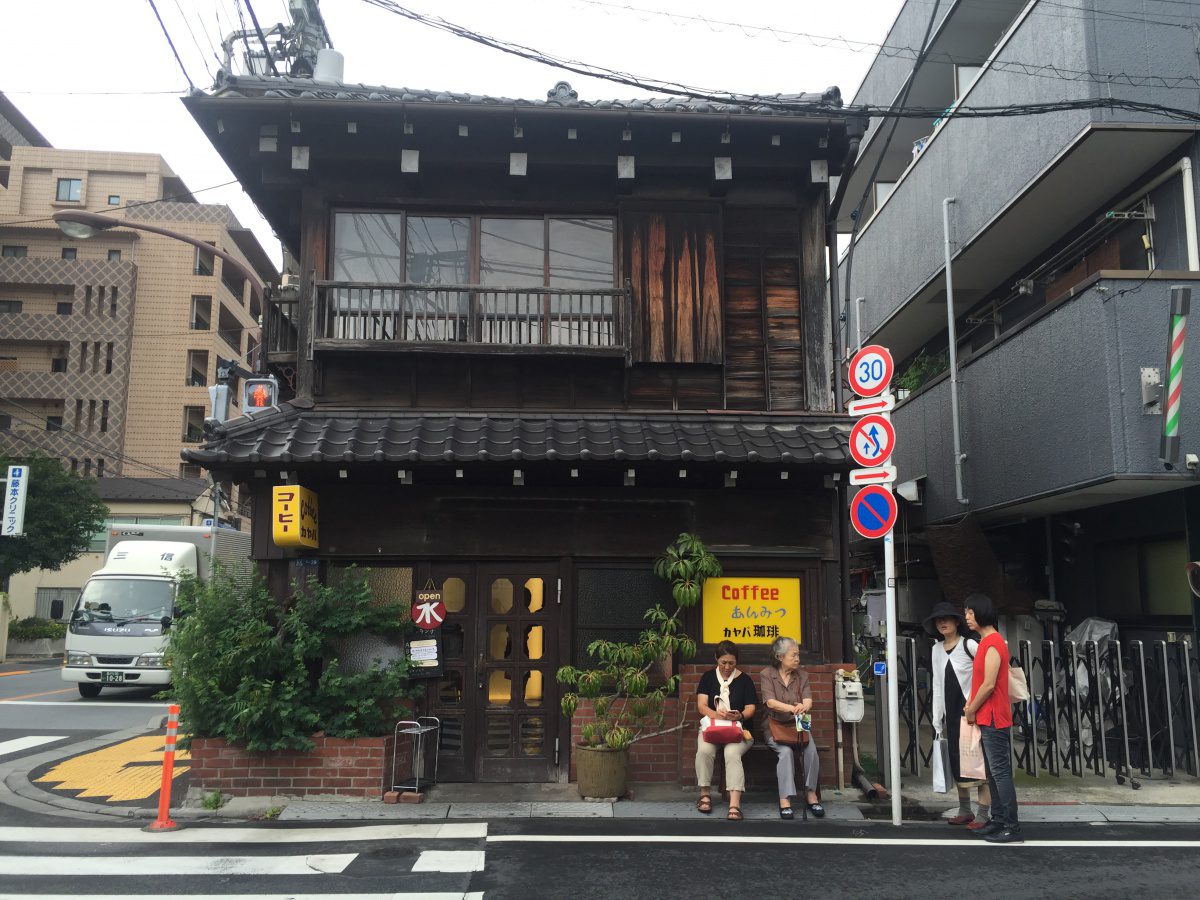 This is a popular local coffee shop in Yanaka. The building is from the 20th century. You can have a coffee in the traditional tatami-room on the 2nd floor.
SCAI the Bathhouse
This building used to be a public bath house and now is a contemporary art gallery in Yanaka.
Rice Cracker Shop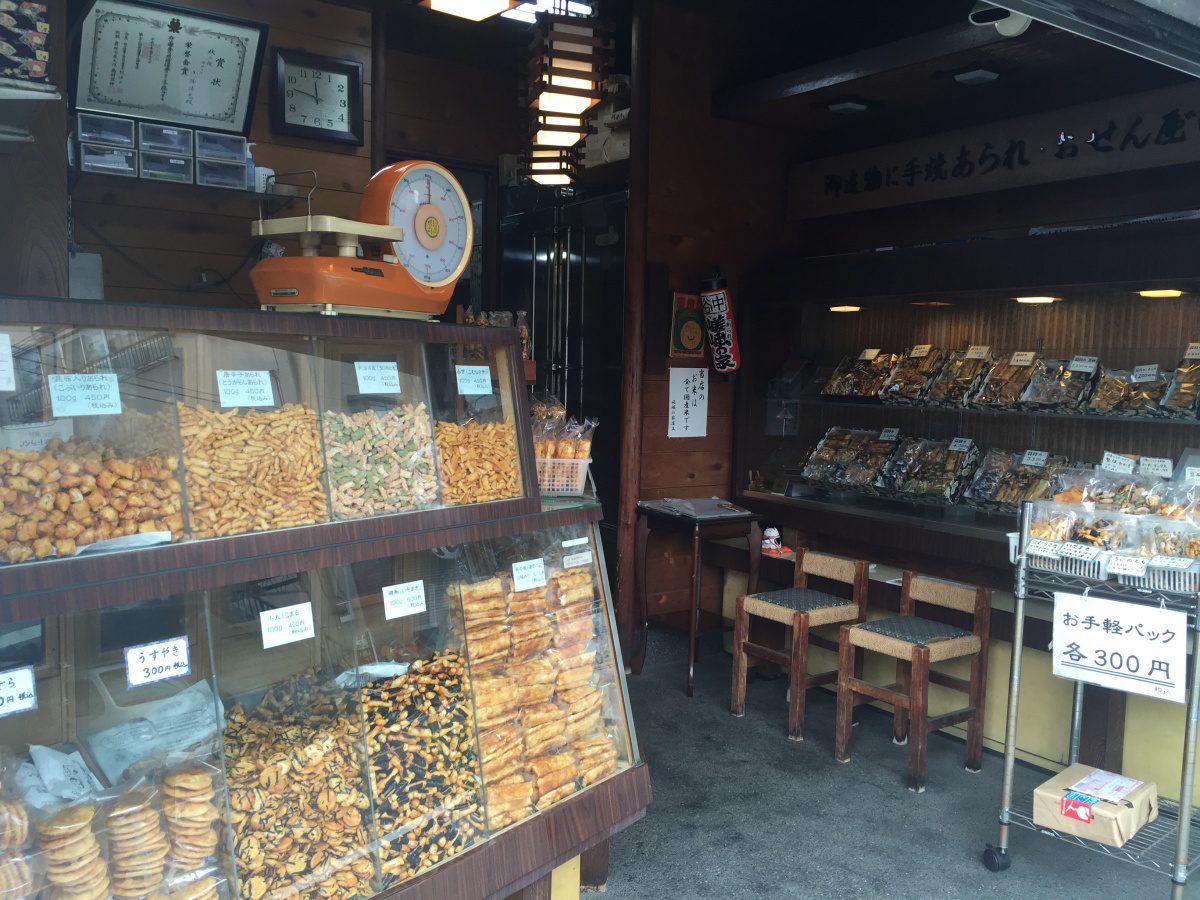 This is a rice cracker shop in Yanaka. This shop was founded 100 years ago. They sell hand-made cracker grilled over charcoal. Yummy!!
Last shogun's grave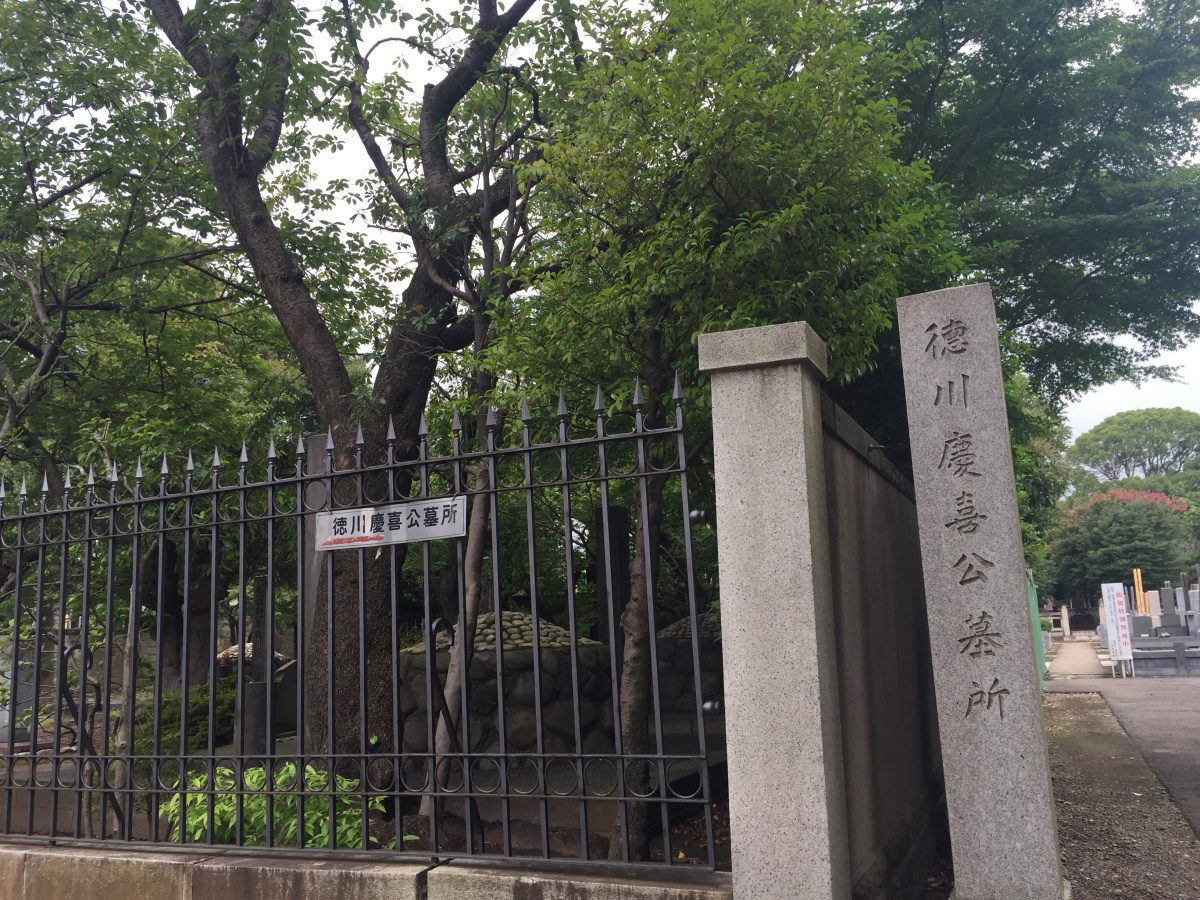 In the Yanaka cemetary, which streches between Ueno park and Nippori station, the grave of Tokugawa Yoshinobu (徳川慶喜), the 15th and last shogun of the Tokugawa shogunate is located. This cemetary is one of the largest remaining cemetaries in Tokyo.
The Edo Earth Wall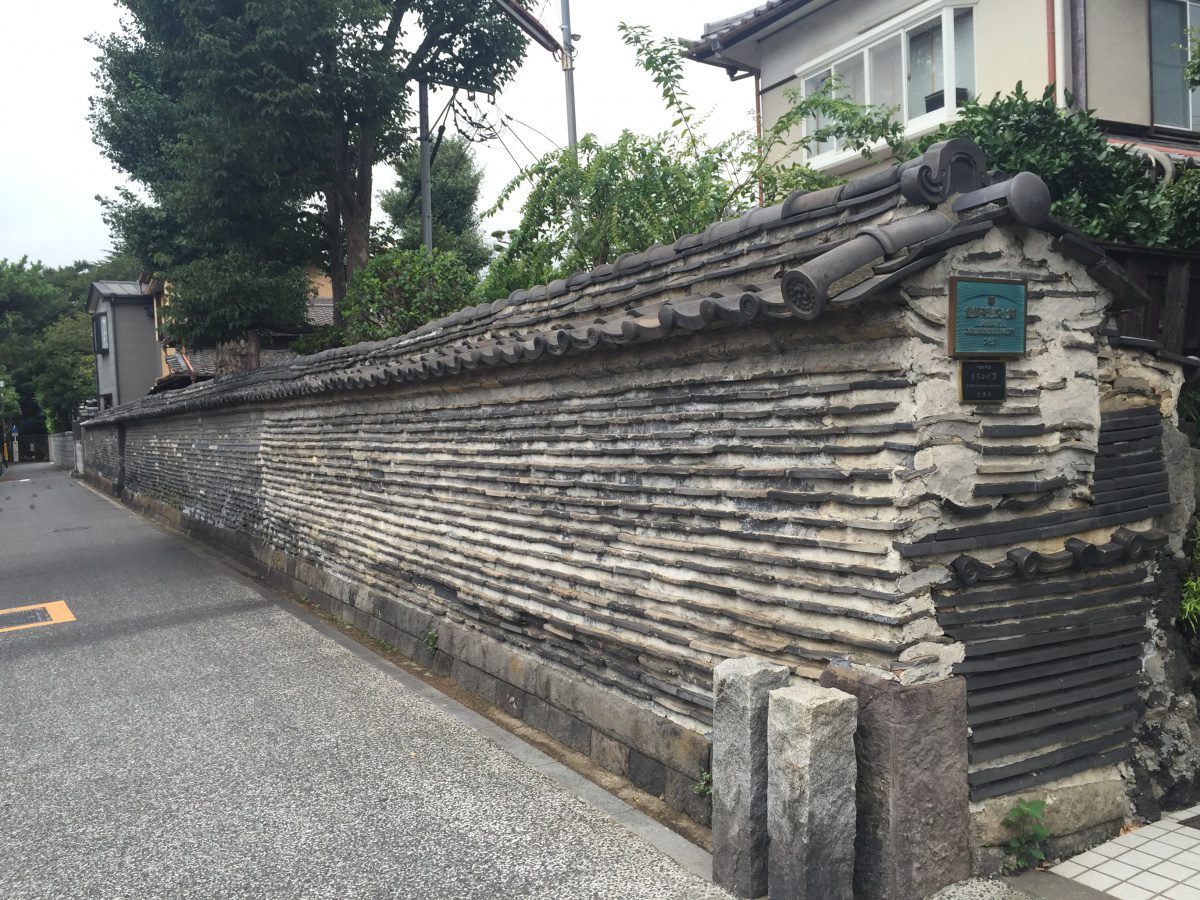 This is the mud and brick wall called tsuijibei in Yanaka. It is 37.6m long and was built about 250 years ago.  If you walk by this wall, you may feel like you are in the Edo period!
Isetatsu, Traditional Japanese Stationery Shop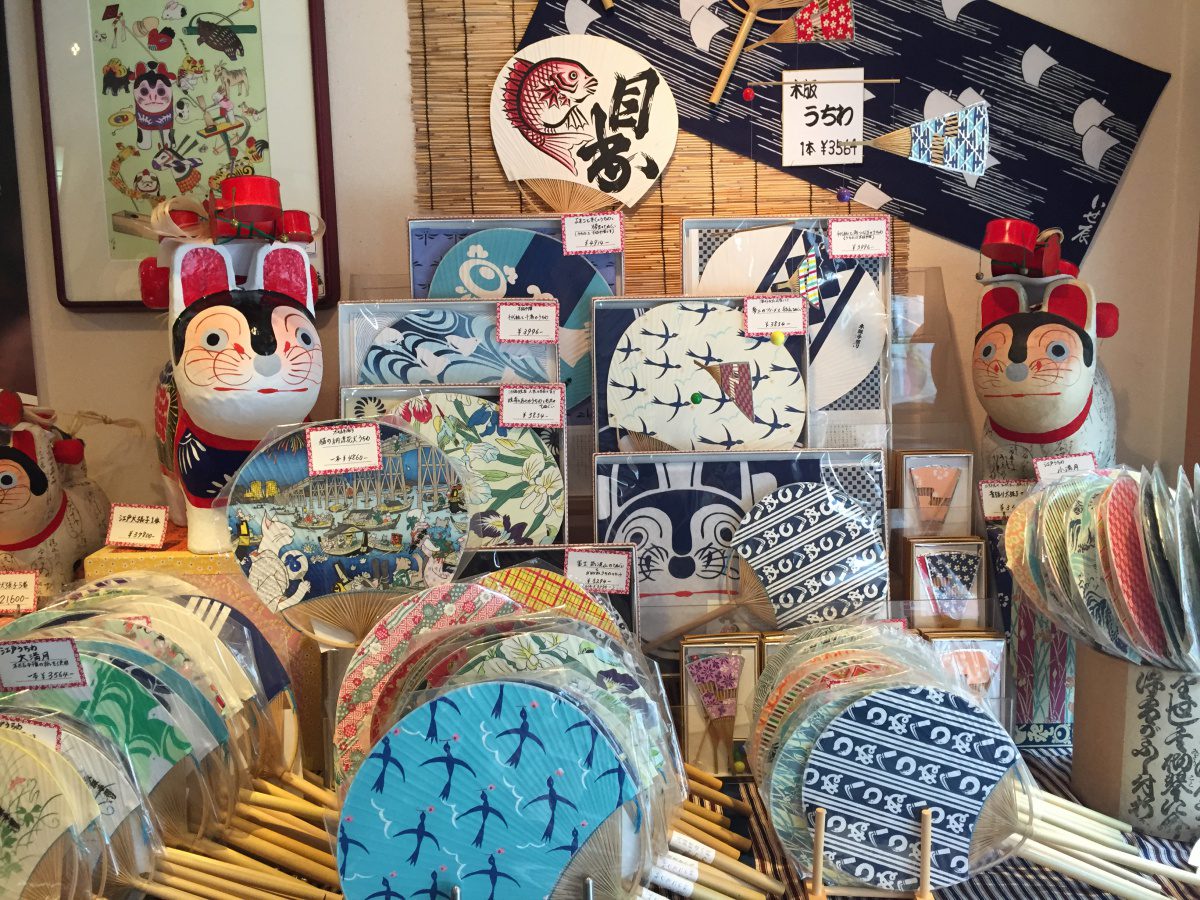 Founded in 1864, this beautiful little stationery shop is famous for "chiyogami" , traditional Japanese paper made using woodblocks. These papers are so colorful and gorgeous. You can get Origami too!!
Cat, Cat and Cat @Yanakado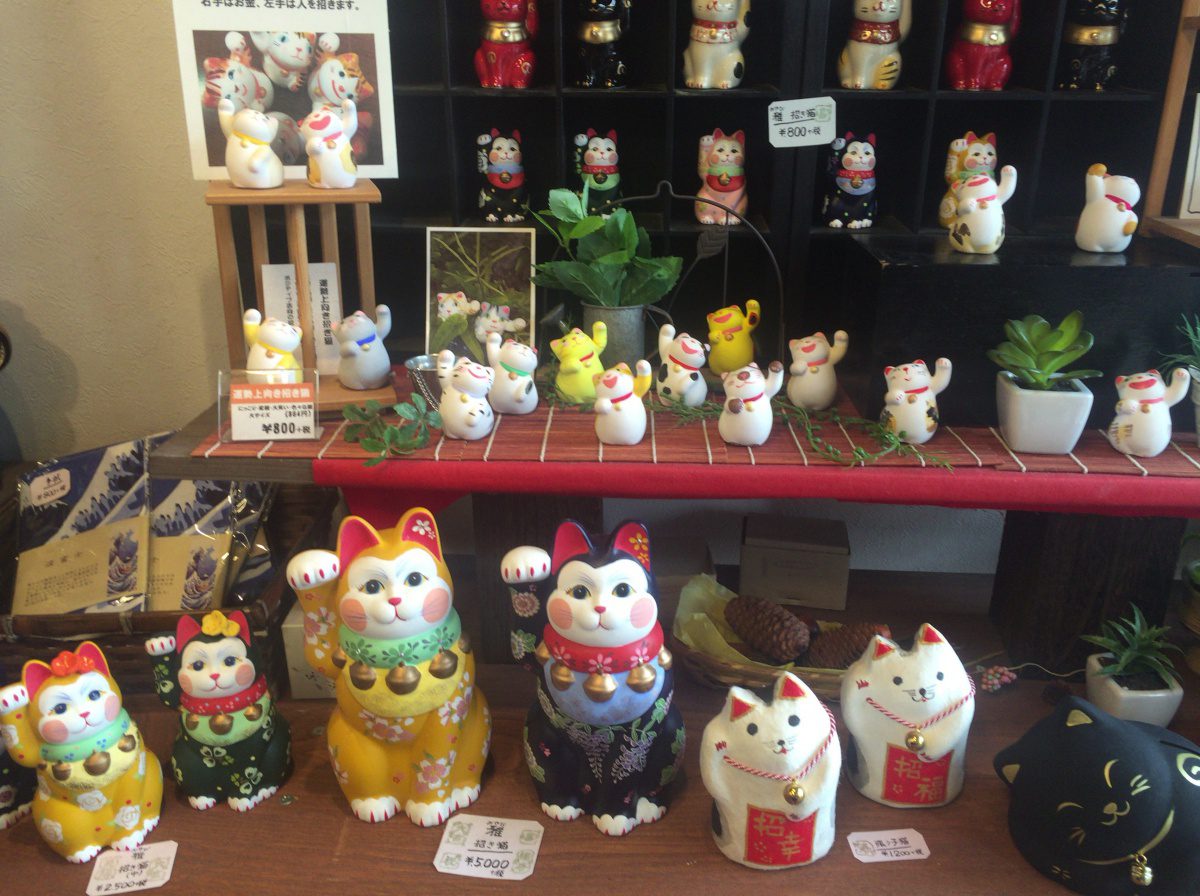 This is a lovely small shop selling many goods that have a cat motif. Because Yanaka is a famous place for finding street cats (although it is difficult to find one now), you can find many shops selling cat related goods. If you are cat-lover, don't miss it!!
Yanaka Ginza Shopping Street
Yanaka Ginza is a pedestrian street lined with many delicious food shops. There had been many  local shopping street like this in Tokyo until supermarkets took over. This street is always filed with both the locals and the tourists.
Yammy Croquette!
There are many delicious foods in Yanaka Ginza street. For example, this fried minced meat (like croquett ) is fresh and yummy!!
Book a hotel in Japan
[PR]