In January a lot of guests visited Japan and enjoyed cold weather of winter.
A lot of snow fell in various parts of Japan this year. Especially in northern Japan it snow a lot.
We can't describe how beautiful the snow scene in the country area.
Our guests have enjoyed seeing and tasting Japanese winter food while they are in Japan.
In winter time, Japanese families often eat various kinds of hot pot meals to warm up. Did you try it?
We hope all of our guests enjoyed our tours and go back home with happy memories.
Here are Mosaic Arts made by using tour photos in Jan 2017.
Please keep the wonderful memories in Japan and enjoy your photo!
Tsukiji Fish Market Tour
Tokyo's vibrant Tsukiji Fish Market.
Wander through the sprawling 80-year market with a local guide.
Hear the calls of vendors and see huge tuna being carved up while sampling some Japanese favorites, including sushi and fresh oysters, for yourself.
This is our No.1 popular tour.
Asakusa local food and drink tour / Sunamachi tour
Little known even to many Japanese people, Sunamachi Ginza is one of the best local delicatessen shopping streets in Tokyo.
The shops of Sunamachi are mainly family run businesses selling osozai (prepared food) and each has maintained its own unique flavors for more than 60 years.
You will taste lots of Japanese local dishes such as Tempura, Yakitori, Inari-zushi, Croquette, Oden and Green tea like locals!
Asakusa bar hopping tour, visiting Izakaya or Japanese style bar and having fun with our friendly local guide.  You will be excited to see locals enjoying their everyday's night life there.
Explore Tokyo's highlights in one day with our friendly and professional guide.
While visiting must-see spots in Tokyo, you will learn about Japanese culture and history to get compelete picture of Tokyo!!
Kyoto FooDrink Tour & Kyoto Private Tour
In the center of Kyoto, there is the famous Nishiki market. With more than 400 years history, the Nishiki market is called "Kyoto's Kitchen."
There are more than 130 shops along the street, and you can taste and see many types of food that is unique to Kyoto.
We enjoyed the foods which are unique to Kyoto and much different from Tokyo.
As Private Tour we take you to some famous temple and shrine.
For example Fushimi Inari shrine, Nijo Castle, Kyoto Imperial Palace, Kiyomizudera Temple, Ginkakuji (Silver Pavilion), Kinkakuji (Golden Pavilion).
Explore Kyoto's highlights in one day with our friendly and professional guide.
You will learn about Japanese culture and history to get complete picture of Kyoto!!
Here are original pictures.
Tsukiji fish market
Shibuya crossing
Heian shrine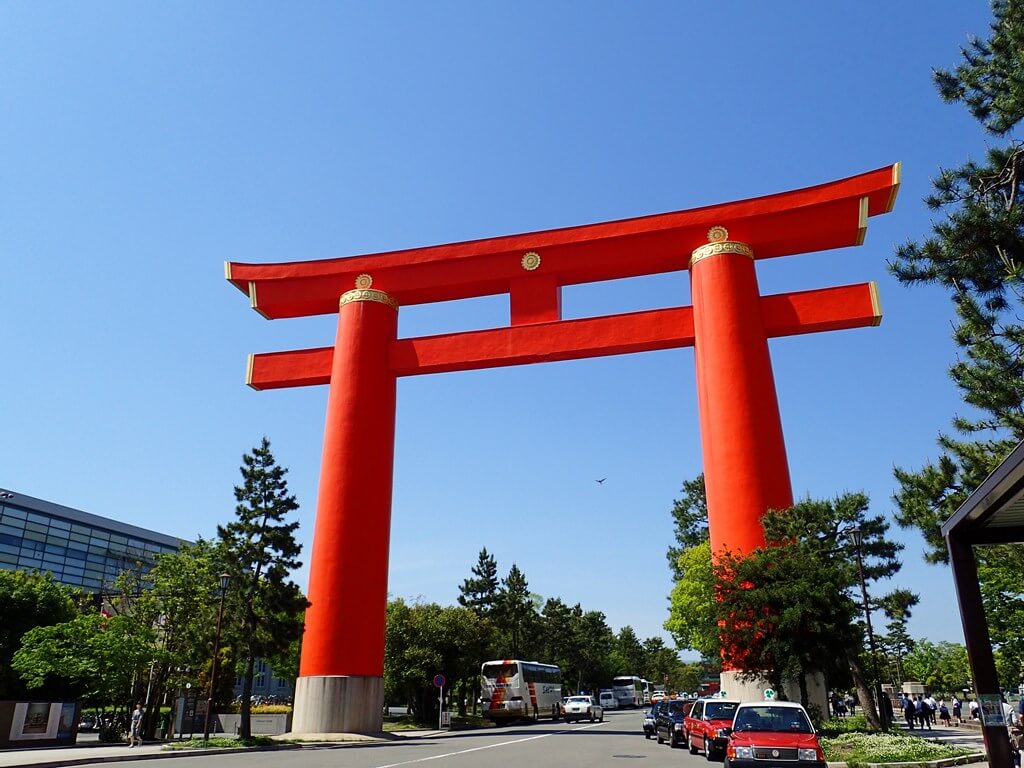 Thank you very much for visiting Tokyo and Kyoto in January!
We wish you all the best and hope to see you again in Japan!
Book a hotel in Japan
[PR]