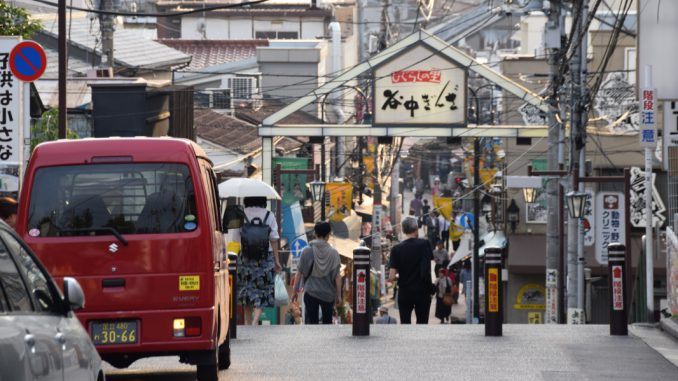 Yanesen is survived from Great Kanto earthquake and World War. That's why nostalgic and retro atmosphere we could feel. Yanesen area is huge and like maze, so we recommend these must do's in Yanesen area.
1. Enjoy Yanaka Ginza shopping street
Yanaka Ginza street is Japanese local shopping street. 170 meter long and 70 shops are there.
You could find local food stand, clothes, supermarket, 100 yen shop, liquor shop, restaurants, tea shop, sweets shop etc.
Enjoy shopping, eating and drinking there!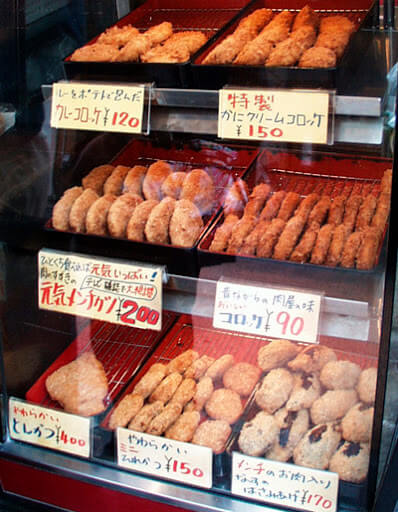 [Recommended shops]
-Minced cutlet : Niku no Sato, Niku no Suzuki
-Liquor shop(beer and Sake) : Echigoya honten
-Tea shop : Kanekichien
2.Explore unique temples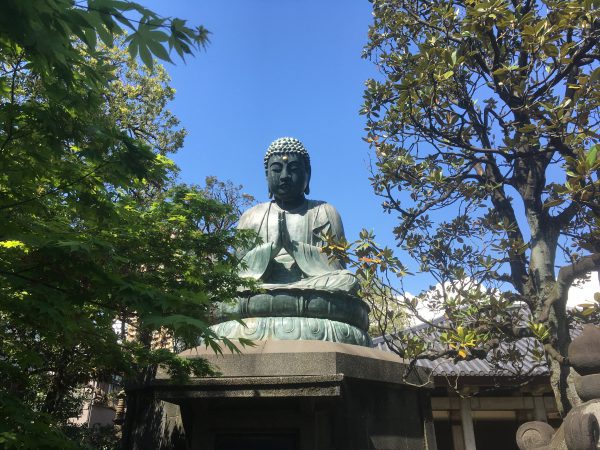 So many temples are there in Asakusa. It is said 98 at most, but it's about 60 now.
But it's still many temples. Let's explore unique temples.
[Recommended temples]
–Tennoji temple (Big buddha)
–Kozenji temple (Titanium roof)
–Kannonji temple (Tsuijibei wall from Edo era)
–Enjuji temple (Monk Nichika is god of leg)
3. Visit one of the oldest shrine in Tokyo, Nezu shrine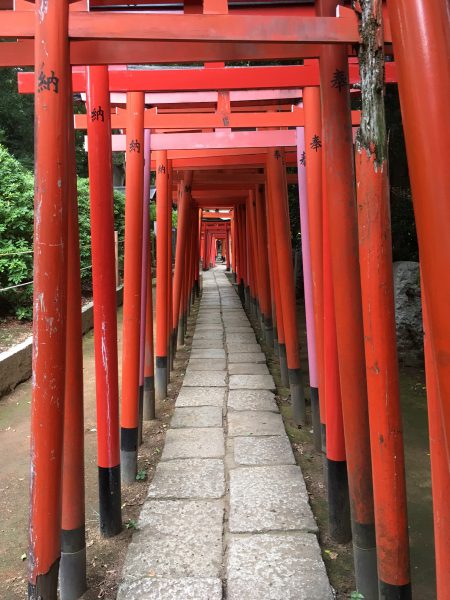 At Nezu area, you could find beautiful authentic shrine.
In Nezu shrine, there is another shrine called Otome Inari shrine which one has many shrine gates like Fushimi Inari shrine. Perfect to take photo!
[Event season]
-Middle of April – Beginning of May : Azalea festival
4. Feel the Art galleries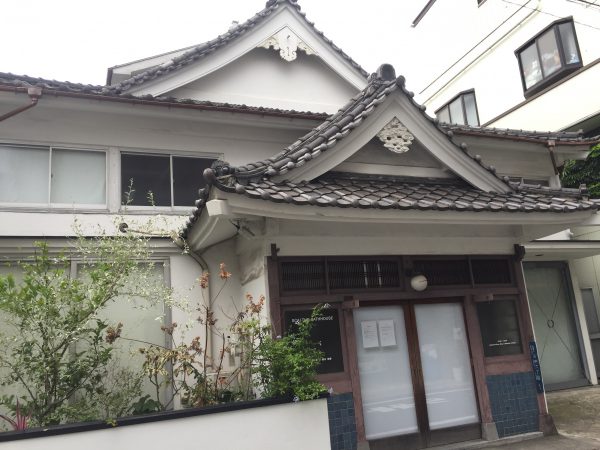 In Yanaka area, there are many art galleries. We recommend as follows.
[Recommended Gallery]
–EDOKORO Allan West Gallery
–SCAI The Bathhouse
–Gallery Okubo(Yuka An)
–Asakura Museum of sculpture
5. Feel Japanese normal life walking through back streets
There are lots of back streets around Yanesen area.
Here are some points about walking backstreet.
-Just walk based on your interest. (Getting lost is also fun.)
-Be quiet. (Normal houses are facing to backstreet.)
6. Try Japanese sweets
There are many sweets shops of over 100 years history.
[Recommended shops]
–Okano eisen sweets shop (Near cemetery ; Bean with mochi sweets)
–Yanaka Fukumaru manju (Near Yanaka Ginza; Japanese cake)
–Ogino dango shop (Near cemetery; Traditional rice cake)
–Waguriya (Yanaka Ginza street, chestnut sweets)
–Nezu Taiyaki (Nezu shrine ; Fish style pancake)
–Imojin (Nezu ; sweets made from sweetpotato)
Our sample route
It takes about 2 hours to walk around.

If you are interested in our tour, please feel free to let us know from here!!
We will do our best to guide you!
Book a hotel in Japan
[PR]