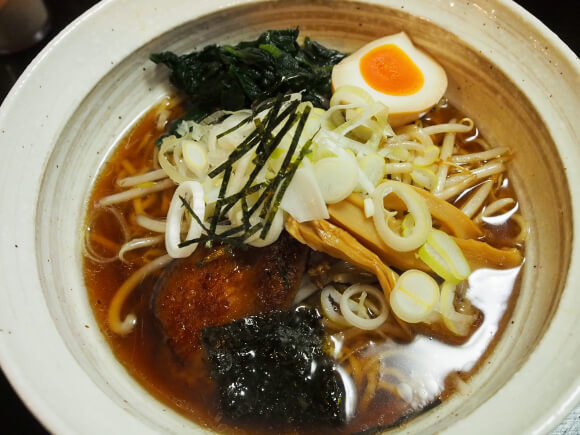 As most of the Japanese aren't vegetarian nor muslim, Japan is known to be unfriendly to people with food restriction.
Though nowadays, some restaurants which offer you vegetarian menu or halal menu are emerging, they are still rare. Especially among them, Ramen restaurants with restriction are still rarer.
So, here's the list of Ramen shops friendly to Vegetarian or Muslim.
#01 T's tangtang @ Tokyo station (Vegan)
Tantan men noodle (Szechuan sesame hot noodles) they offer is made from completely vegetables. They don't use any kind of animal product.
東京都千代田区丸の内1-9-1
URL : http://ts-restaurant.jp/tantan/
#02 Naritaya @ Asakusa (Halal)
This Ramen restaurant is exceptionally friendly to Muslim. They are authenticated by Japan Halal association. They have praying room upstairs.
東京都台東区浅草2-7-13
URL : http://ramendb.supleks.jp/s/81618.html
#03 Shinasobaya @ Shinyokohama Ramen museum (Vegetarian & Halal)
This restaurant offers choice of "Global standard Ramen." Muslim and Vegetarian are welcome (they use eggs in the noodle)
神奈川県横浜市港北区新横浜2-14-21新横浜ラーメン博物館 B1F
URL : https://muslim-japan.com/ja/restaurant/368?q%5Bcategory_id_eq%5D=4
#04 Soranoiro @ Kojimachi (Vegan)
They have Vegan Ramen and as it doesn't use any meat, acceptable for Muslim too. But be aware that they cook Vegan Ramen at the same kitchen which they cook pork.
東京都千代田区平河町1-3-10
URL : http://www.soranoiro01.com/
#05 Kamukura @ Shibuya / Shinjuku
If you are Muslim and don't care Shariah too much, there are some options which serve you Ramen without pork. This is an example. Say "No pork" when you order.
東京都渋谷区宇田川町29-4
東京都新宿区歌舞伎町1-14-1
URL : http://www.kamukura.co.jp/shop_detail.php?cd=92
Photo on top : http://rocketnews24.com/2015/04/30/576199/
Book a hotel in Japan
[PR]