Many traveler would love to go somewhere local and eat at non-touristic restaurant.
If you are foodie, I strongly recommend you should go to Shotengai "商店街" which is local shopping street in Japan.
Literal meaning of Shotengai is a street of stores.
Locals often go to Shotengai to buy an everyday dish or eat/drink at local bar/restaurant.
I introduce my favorite 5 Shotengai in Tokyo.
5. Jujo-ginza arcade street "十条銀座商店街"
Jujo-ginza is located in the north of Tokyo.
There are many side dish shops in Jujo-ginza.
They also have long arcade. so even if it's rain you could enjoy shopping here.
It's important.
But many side dish are for eating at home not here.
Sometimes they are not hot. So I ranked this street as 5th.
I would like to eat fresh one off the kitchen at there!
If you stay airbnb near this street, you must go there!
Nearest station: Jujo (JR line)
4. Shibamata "柴又商店街"
Shibamata is famous place for Japanese, especially the elderly people, because Shibamata was used as a shooting place for Otoko wa Tsurai yo, Japanese famous movie released 1969 and 1995.
The series holds the Guinness World Record for the longest running movie series starring a single actor!
Shibamata is bit far from center of Tokyo so it's tourist spot for Japanese but they are not famous for visitors from abroad yet.
They give us nostalgic feeling.
How about eating Dango sweet rice dumpling at here?
My recommendation is Yoshino ya "吉野家".
Nearest station: Shibamata (Keisei line)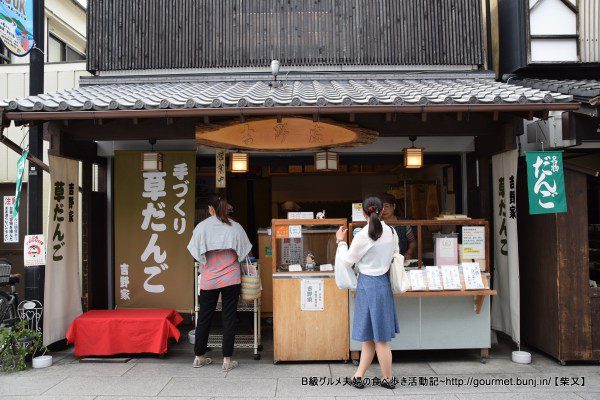 3. Akabane "赤羽一番街商店街"
Akabane is located in the north to Jujo station.
This area is famous for drinking economically from the daytime!!
Do you like Sake? Do you like Dashi?
You can drink Sake with Dashi at Maruken Suisan in Akabane shopping street.
It's unique and local style.
If you are drinker, you should go to Akabane without hesitation.
Nearest station: Akabane (JR line)
2. Sunamachi-Ginza delicatessen street "砂町銀座商店街"
Sunamachi-ginza is located in the east of Tokyo and non-touristic destination for not only visitors from abroad but also residents in Tokyo.
In Tokyo, there are so many train and metro.
So we usually can go somewhere in Tokyo less than 10 minutes from a nearest station.
But if you go to Sunamachi-Ginza, you need to walk about 15 minutes from Nishi-Ojima station.
There is "real" local.
There are so many shops, you can find many kind of food.
They are really yummy, furthermore people are heart warming!
If you would like to go to non-touristic place to enjoy local food, I strongly recommend this place.
Nearest station: Nishi-Ojima (Toei Shinjuku line)
If you would like to join food tour in Sunamachi, please check from here.
Food Tour @ Sunamachi local street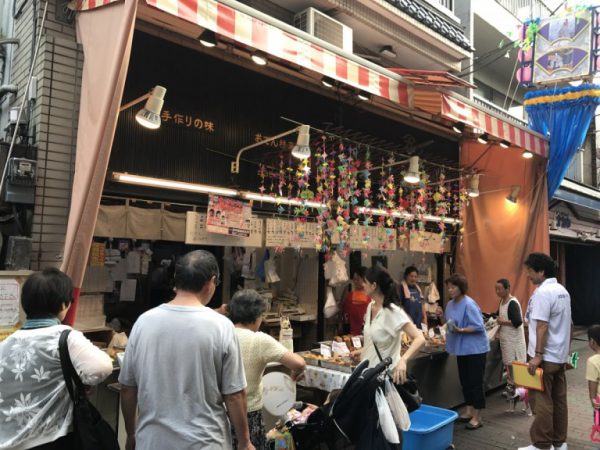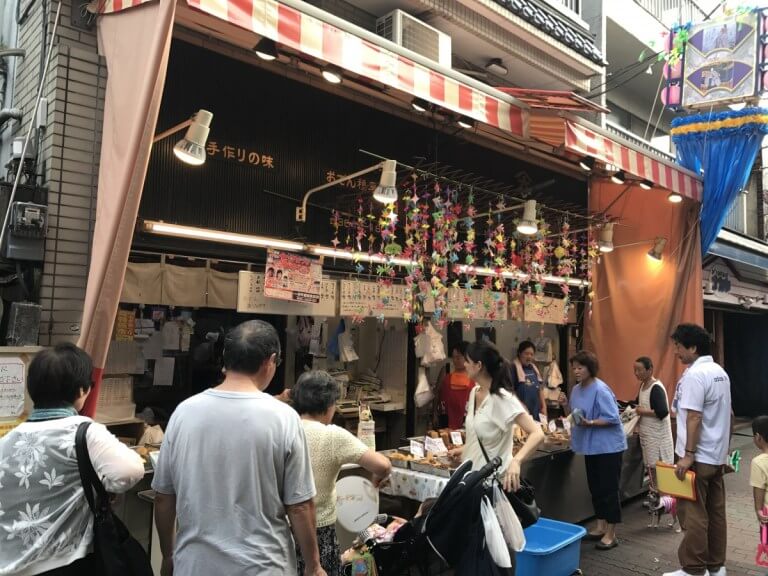 1. Tsukiji outer market "築地場外市場商店街"
Tsukiji is one of the biggest market in the world.
Though Tsukiji is actually touristic place but I strongly recommend Tsukiji fish market.
You can enjoy super fresh and delicious food, especially seafood!
Tsukiji "inner" market will move to next place on Oct. 2018
but Tsukiji "outer" market stay there after that.
We usually do a walk-and-eat tour mainly in outer market not inner market.
So even if inner market will move to other place, you could enjoy special food at Tsukiji!
Nearest station: Tsukiji shijo (Toei Oedo line), Tsukiji (Metro Hibiya line), Higashi ginza(Metro Hibiya line/Toei Asakusa)
If you would like to join food tour in Tsukiji, please check from here.
Food Tour @ Tsukiji
Please check how Food tour is like