In Japan, arcades are still very popular, particularly in Tokyo. These arcades give players an avenue to escape from the real world and enjoy games that have been produced by some of Japan's best game developers.
If you like playing arcades or simply want to observe the vibrant Japanese arcade scene, below are some of the best amusement parks that Japan's capital has to offer.
Shooting Bar EA
As the name suggests, Shooting Bar EA is an amusement park for gun lovers. It is a haven for people who like spending time in shooting ranges, and appreciate BB replicas of actual guns such as the Colt Python, Sig Sauers, and Glock. Each station is partitioned for privacy and safety purposes, and has a touch panel installed to control the targets' distance. Aside from the many handguns, guests can also shoot targets with automatic rifles.
Shooting Bar EA is open from 5 PM to 1 AM. It is located at 1-5-5 Gotenyama, Sawada Building 2F, Musashino.
Namco Nakano
Arcades in Tokyo are usually filled with smoke from cigarettes. Namco Nakano, however, is clean and comfortable thanks to its no smoking policy. In addition, it has air purifiers to keep the place healthy for its avid gamers.
Namco is a major game developer in Japan. It is known for making triple A arcade titles such as Tekken and Time Crisis. Apart from servicing the many Japanese arcades, it also develops slot machine games which are available both offline and online. Most of the games the company develops for casinos have been inspired by the classics but with a Japanese spin, which can be seen in titles like Lucky Koi and Dragon's Temple – both of which are hosted alongside the über popular, Slingo Boom. However, these examples can only be played in Western countries, and other parts of Asia for now because at the moment land-based casinos are still prohibited in Japan. Although the Japanese government is currently trying to overrule this and build a slew of high-profile super casinos in time for the Olympic Games in 2020.
Namco Nakano is home to several Namco shooters and 3D fighting arcades. It is open daily from 10 AM – 1:45 AM. The place can be found at 5-52-15 Nakano, Nakano-ku.
Super Potato
Super Potato is home to some of Japan's retro games. The arcade is outfitted with 1970s-style glass-top arcade cabinets, as well as games as old as Super Mario. There is also a section for manga comics where guests can read while sitting in Nintendo-inspired chairs.
Super Potato is literally a jungle, with its many arcade machines covered in fake leaves, creating an alternative environment to what most gamers are used to. It's also a great place for gamers who want to take a trip down memory lane.
Super Potato is open from 11 AM – 8 PM on Monday – Friday, and 10 AM – 8 PM on Saturday and Sunday. It is located at 1-11-2 Soto-Kanda, Kitabayashi Building 3F-5F, Chiyoda-ku.
You may also like below article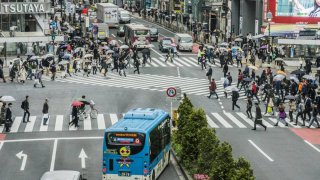 Indoor Activities for Rainy Days in Tokyo
You travelled to Tokyo, outside of the rain season, but lucky you.. It is raining! Here is what you can do to enjoy your time when it rains in Tokyo!
https://blog.japanwondertravel.com/the-very-best-10-things-to-do-in-tokyo-12052
https://blog.japanwondertravel.com/6-things-to-try-for-enjoying-tokyos-nightlife-10733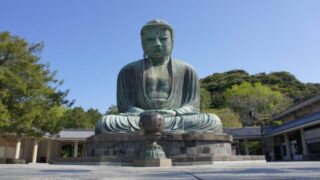 The Must See Shrines & Temples in Kanto Region
Are you interested in shrines and temples? One of the purposes to come to Japan is probably to visit these religious bui