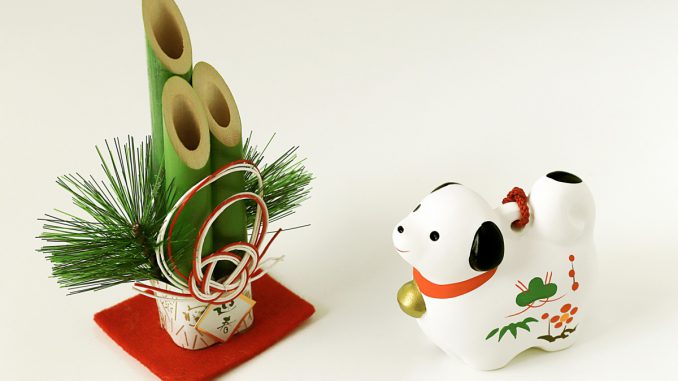 New Years' Holidays are the most important event of Japanese people. The family members and relatives gather at one place, visit a shrine and eat Osechi feast wishing for the year's prosperity. Traditionally, the days were said people should have a relaxing time and away from household duties. It might be difficult to find attractions during the period. Therefore, we would like to share some places you would have fun!
1. Gantansai Festival
Sacred sake, non-alcohol sake and soup are going to be shared.
【Date】1st Jan, 2018
【Time】0:00-2:00
【Location】Takanawa Shrine
【Access】Toei Subway Sengakuji station
https://www.enjoytokyo.jp/amuse/event/721401/

2. New Year's days in the Tokyo Sky Tree tower and the complex shopping mall
Japanese calligraphy performance, lion dance, a match with a local Sumo wrestler will be held.
【Date】1st Jan-8th Jan, 2018
【Time】0:00-2:00
【Location】Sumo at Tokyo Skytree Tower, Calligraphy at Solamachi , Lion dance at Sky tree town
【Access】Oshiage/ Tokyo Sky Tree station
http://www.tokyo-skytree.jp/en/
3. Eat Mochi (sticky rice cake) on the NYK HIKAWAMARU ship deck
Pounding Mochi is a common custom for Japanese New Year's day. The ship stay in the Yokohama bay will have the performance and share the just made Mochi with the visitor. 880 dishes are available on a first come, first served basis.


*Sample image of Pounding Mochi
photo by isado
【Date】2nd January, 2018
【Time】11:00-13:00
【Fee】Admission fee: 300 yen per adult
【Location】NYK HIKAWAMARU
【Access】Motomachi Chukagai station
http://www.nyk.com/rekishi/e/

4. J-CULTURE FEST
This event is about Japanese New Year such as Foods, Traditional handmade crafts, Stores with long history. In the foods section, visitors can try traditional cuisine: sacred Mochi and Zoni soup.
【Date】2nd and 3rd January, 2018
【Time】11:00-18:00
【Location】Tokyo International Forum
【Access】Hibiya, Yurakucho, Tokyo station
http://j-cf.jp/2018/en

5. Kyu-Iwasaki-Tei Gardens
The historical heritage house with both Western and Japanese style structure will be decorated with beautiful flowers.


photo by mrhayata
【Date】2nd and 3rd January, 2018
【Time】9:30-17:00 (last admission is 16:30)
【Location】Kyu-Iwasaki-Tei Gardens.
General: 400 yen/ over 65: 200 yen
【Access】Tokyo Metro Yushima station
https://www.tokyo-park.or.jp/event/2017/11/teien-20171122.html

Book a hotel in Japan
[PR]