This post may contain some affiliate links. When you click through and make a purchase we may receive some commission, at no extra cost to you.
Joining a festival is one of the best and most exciting ways to immerse yourself in Japanese tradition and culture. Throughout the year, a great number of festivals are held across Japan, especially during the summer season. If you want to experience traditional Japanese festivals earlier before the arrival of sweltering summer heat, why not participate in festivals which are held in June? Here we've rounded up the 6 best festivals in Japan which take place in June!
1. Yosakoi Soran Festival (Hokkaido)
Let's start exploring Japan's best festivals from Hokkaido, the northern part of Japan which boasts abundant nature, delicious local specialties and unique cultural experiences! Yosakoi Soran Festival is a famous festival which is annually held in June in Hokkaido. This festival was originally started by local young people who were inspired by Yosakoi Festival, a traditional summer festival which has been held in Kochi prefecture every August since 1954. One of the highlights of Yosakoi Soran Festival is the enthusiastic dance performances which can be enjoyed at 20 sites across Sapporo City. Energetic dancers are dressed in colorful outfits, play traditional Japanese instruments (wadaiko, Japanese drums and naruko clappers), and passionately dance to Hokkaido's folk music called "Soranbushi".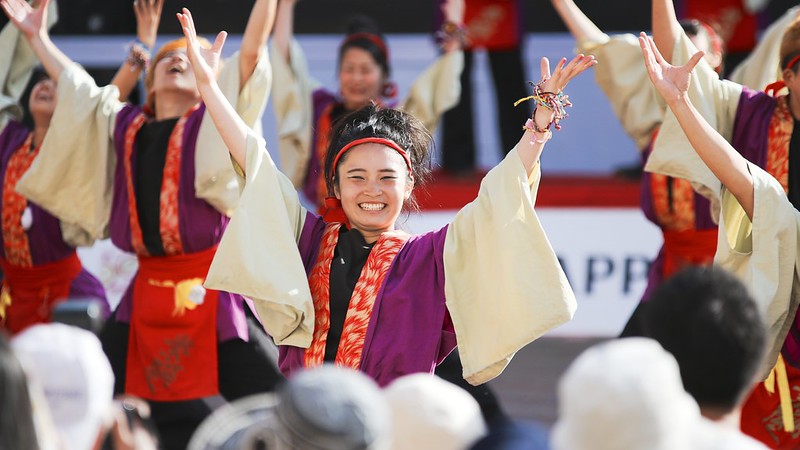 Yosakoi Soran Festival 2023
Dates: June 7th (Wed.) – 11th (Sun.) 2023
Admission free
How to get there
About 5-minute walk from Odori Station, Sapporo Municipal Subway
2. Kifune Festival (Kyoto)
Widely known as the ancient capital of Japan, Kyoto is home to not only historic temples and shrines, but also traditional festivals that have been carried out for over centuries. Kifune Festival is the most important festival of Kifune Shrine, a sacred Shinto shrine which is dedicated to the god of water. This beautiful ancient shrine is nested in a peaceful mountainous area in northern Kyoto City, and probably best known for the picturesque approach featuring symbolic red lanterns standing along the stone steps. This annual festival is held on June 1st every year to pray for a good harvest of the year and healthy growth of local children. During the festival, the deity of Kifune Shrine is carried to a portable shrine (called mikoshi in Japanese), and goes around the Kifune area. At the shrine grounds, you can also enjoy impressive performances of gagaku, traditional Japanese imperial court music and dance, in a solemn atmosphere.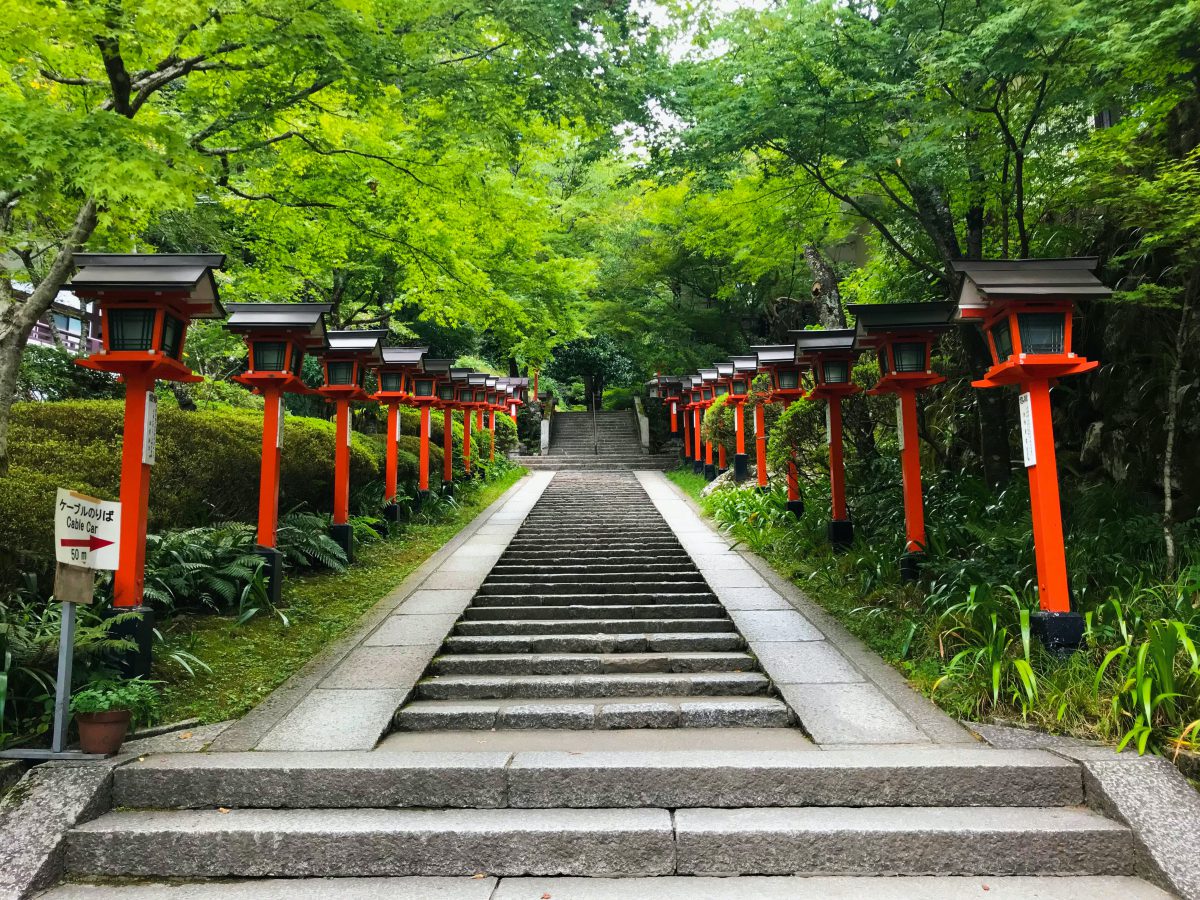 Kifune Festival 2023
Date: June 1st (Thu.) 2023
Admission free
How to get there
About 5-minute bus ride from Kibuneguchi Station, Eizan Railway
3. Tsukiji Lion Dance Festival (Tokyo)
Tsukiji Lion Dance Festival is held at Namiyoke Shrine in Tsukiji, Tokyo. This festival has been carried out for over 360 years since the establishment of the shrine in 1659. According to legend, this festival was originally started to commemorate the successful completion of reclamation work in the Tsukiji area. During the time, the reclamation work didn't see a smooth progress because of rough waves and storms from the ocean nearby.
One day, people found a shining object floating in the sea which turned out to be the statue of Inari Okami, deity of agriculture. People revered and enshrined the statue immediately and threw a festival for the deity, and everything suddenly changed after – the waves and storms calmed down.
Highlight of this historic festival is the gigantic lion heads which are over 2 meters tall, and beautifully painted in gold, red and black. Participants carry them on portable shrines and march through the streets. If you are planning a visit to Tsukiji Fish Market, joining this festival is a perfect way to experience both Japanese tradition and its food culture on the same day! Enjoy the energetic atmosphere of the historic festival while feeling the arrival of early summer!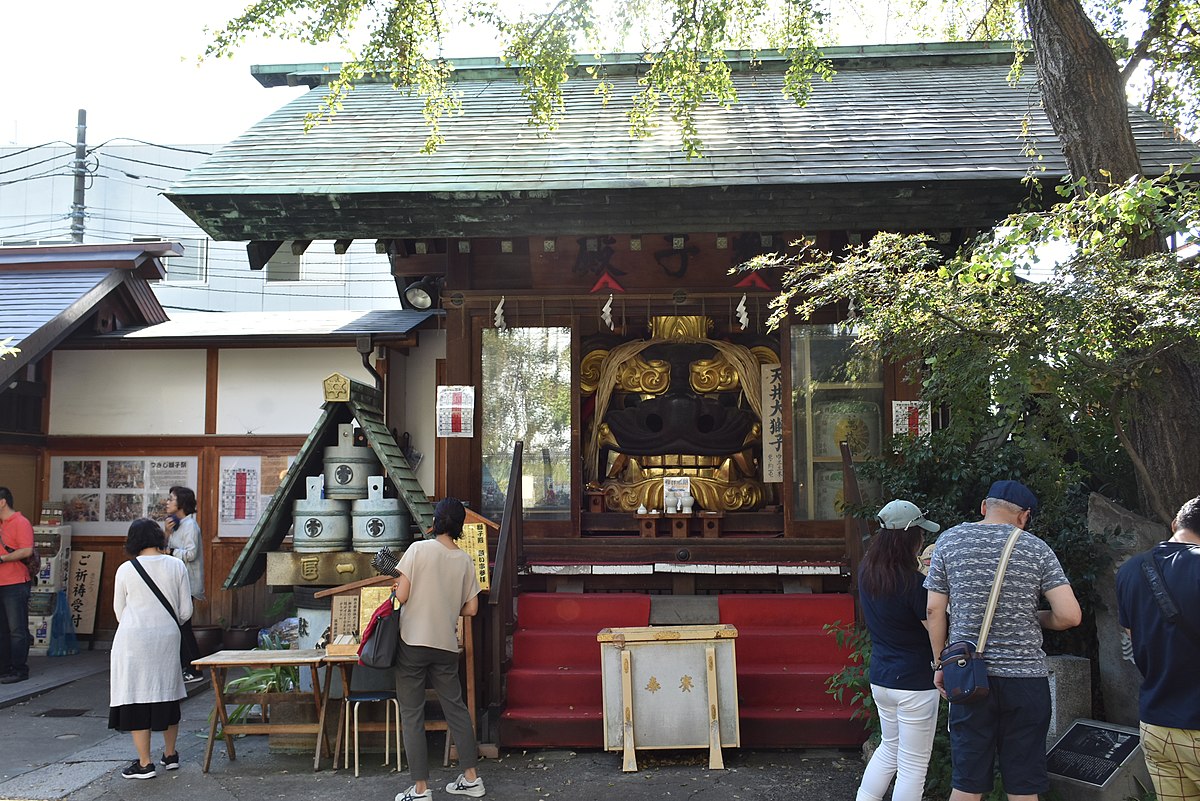 Tsukiji Lion Dance Festival 2023
Dates: June 9th (Fri.) – 11th (Sun.) 2023
Admission free
How to get there
About 7-minute walk from Tsukiji Station, Tokyo Metro Hibiya Line
▼If you are interested in Tsukiji, check out our tour in Tsukiji!
Experience authentic Japanese food culture like a local with our Tsukiji Fish Market Food and Drink Tour! Explore the bustling outer market, try local delicacies, and enjoy fresh sushi at a local restaurant. Our knowledgeable guides will provide insider tips and assist you every step of the way.
Tokyo Fish Market Tour @Tsukiji - Enjoy Local Food and Drink
Join our Tsukiji Fish Market Tour for an authentic taste of Japanese cuisine in Tokyo. Indulge in street food and savor delicious sushi at a local restaurant, a...
4. Atsuta Festival (Aichi)
Located in Nagoya City, Aichi, Atsuta Jingu Shrine is one of Japan's most important and visited Shinto shrines which dates back over 1,900 years. This ancient shrine is well known for the sacred sword called "Kusanagi-no Tsurugi", which translates "The grass-cutting sword" in English. This legendary sword is one of the three sacred treasures of Japan which appears in Japanese mythology. Atsuta Festival is annually held in Atsuta Jingu Shrine and attracts around 250,000 people every year from all over Japan. Highlights of the festival include beautiful fireworks displays at night, as well as "Kento Makiwara" (献灯まきわら), the symbols of the festival which are basically giant floats decorated with countless traditional lanterns. You will also be able to get a chance to enjoy impressive performances of Japanese traditional martial arts such as Kendo, Sumo and Kyudo (Japanese archery)!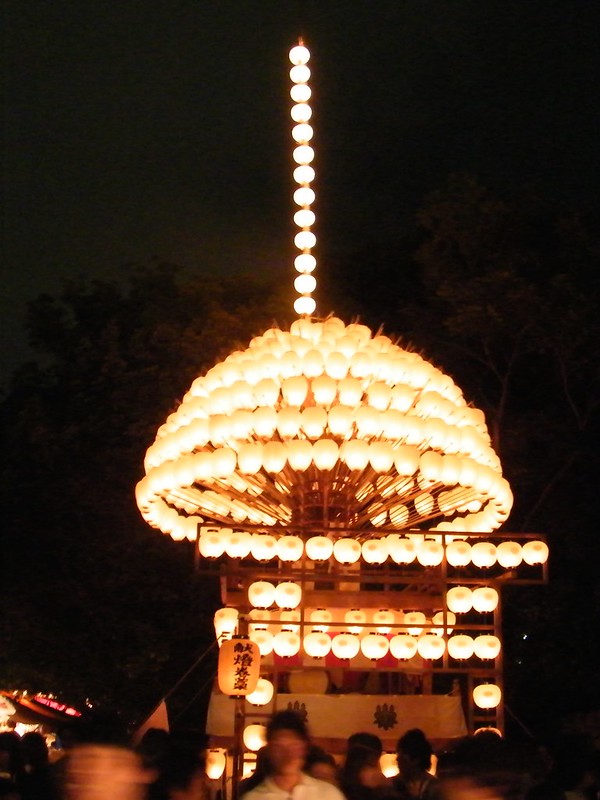 Atsuta Festival 2023
Date: June 5th (Sun.) 2023
Admission free
How to get there
About 3-minute walk from Jingu-mae Station, Meitetsu Railway
5. Yoshiwara Gion Festival (Fuji)
Yoshiwara Gion Festival is a traditional festival which has been held in Fuji City, Shizuoka for over 350 years. This festival takes place on the second weekend of June, and draws around 200,000 visitors every year. Yoshiwara is the previous name of Fuji City, and the origin of the festival dates back to the Edo period (1603 – 1868). During the festival, you can enjoy watching 21 floats which are gorgeously decorated by locals. They are carried around the downtown area of Fuji City, including Yoshiwara Shopping arcade which is home to about 200 food stalls selling delicious local specialties and street foods. Dynamic Japanese drum performances are also held in the evening.
Yoshiwara Gion Festival 2023
Date: Usually mid-June
*We will update the dates for 2023 when it's officially announced
Admission free
How to get there
A short walk from Yoshiwara Honcho Station, Gakunan Railway
6. Sanno Matsuri (Tokyo)
Sanno Matsuri is one of the three biggest festivals in Tokyo which is held at Hie Shrine every two years. Along with the Kanda Festival at Kanda Myojin Shrine and Fukagawa Festival at Tomioka Hachimangu Shrine, this festival is considered one of the three biggest festivals in Japan. Hie Shrine is a sacred Shinto shrine located in Chiyoda-ku, and it is particularly famous for the picturesque red torii gates which resemble the symbolic thousand torii gates at Fushimi Inari Shrine in Kyoto. This shrine is also believed to have a strong connection with the Tokugawa Family, which dominantly ruled Japan for over 260 years throughout the Edo period (1603 – 1868).
What you shouldn't miss during the 10-day long festival is the parade of 500 people who are dressed in traditional costume, and carry mikoshi, the portable shrines through the bustling streets in the heart of Tokyo. Visitors can also enjoy a variety of traditional Japanese performances, such as Kagura dance, dynamic drum performances and Bon Odori dance (traditional Japanese dance at summer festivals).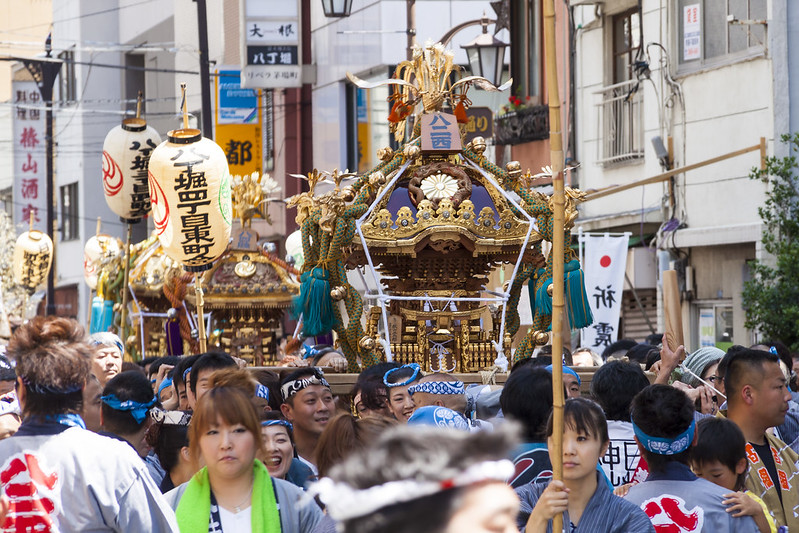 Sanno Matsuri 2023
Date: Usually mid-June
*We will update the dates for 2023 when it's officially announced
Admission free
How to get there
About 3-minute walk from Akasaka Station, Tokyo Metro Chiyoda Line
Japan Wonder Travel Tours
Japan Wonder Travel is a travel agency that offers guided tours throughout Japan.
From private walking tours to delicious Food and Drink tours, we can help you organize the best tours just for you! If you want to explore Japan and learn more about the history and backstories of each area you are visiting, our knowledgeable and friendly English speaking guides will happily take you to the best spots!
In addition, we can provide you with any assistance you may need for your upcoming trip to Japan, so please feel free to contact us if you have any questions or need some help!
Find the other Tours
Other articles you might like