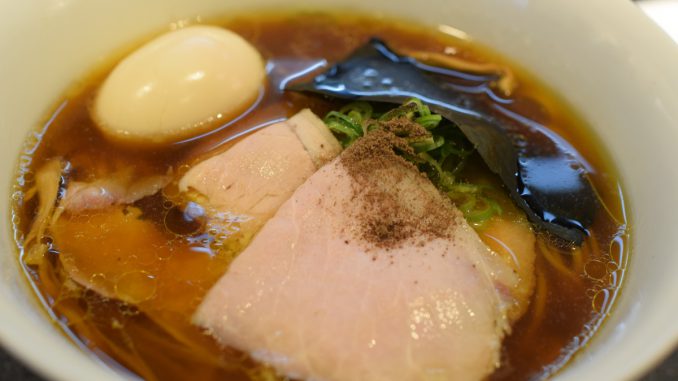 Restaurant on Michelin guide book is one of destinations we would like to visit.
But they are usually more expensive than our budget.
Don't worry!
In Tokyo, food wonderland, we have Michelin-starred restaurants we could eat less than 10 dollars.
As a first step we introduce one of those Michelin starred restaurants, Tsuta.
What's Tsuta?
Japanese Soba Noodles Tsuta(蔦) is the first Ramen restaurant which got Michelin star in the world in 2015.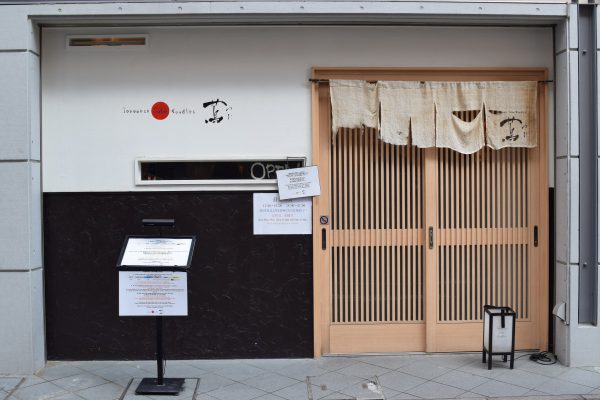 They had 2 restaurants in Tokyo, but one of them were closed due to complaints from neighborhood.
So now there is only 1 restaurant in Tokyo.
(New branch opened in Hong Kong in May 2017)
Recently Ramen become more popular as Japanese food.
If you would like to experience Ramen in Japan, Tsuta is one of the powerful option.
Where's Tsuta?
What's town in Tokyo do you know?
Shibuya, Shinjuku, Ginza, Harajuku, Roppongi… etc?
Tsuta is NOT located in such a famous town, but in Sugamo which is northern part of central Tokyo.
It's 2 minutes away from Sugamo station (JR or Toei Mita line).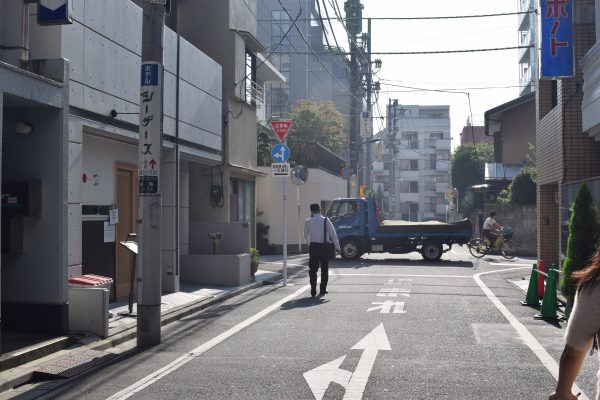 How to enjoy Tsuta?
If you would like to eat Tsuta and go there around 12:00pm, best timing to eat lunch, you couldn't get lunch!
Be careful!!
You need to get numbered tickets in the morning and visit there again!
Get numbered tickets in the morning
Second branch were closed due to complaints from neighborhood so now they distribute numbered tickets in the morning.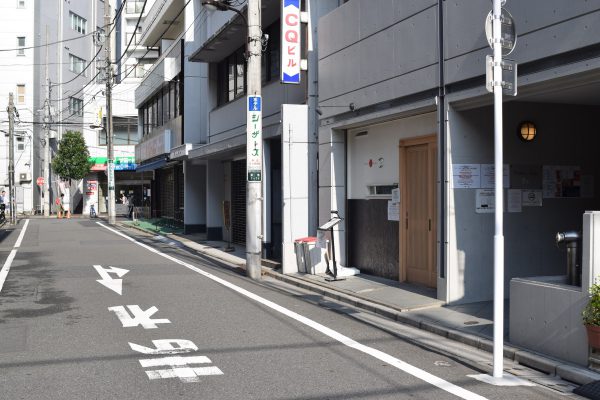 They usually start to distribute from 7:00am or 8:00am, finish time depends on the day.
(On the weekend sometimes it finish around 9:00am. Dinner time in weekday sometimes we don't need numbered tickets.)
On a weekday I visited on 8:30am.
It looks closed, but staff is inside. So please go inside and get numbered tickets from staff.
You need to deposit 1,000JPY to get a numbered ticket.
If you would like to get 2 tickets, 2,000JPY are required.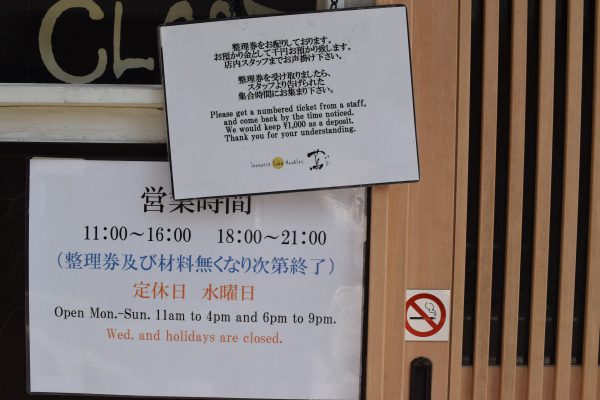 At that time, you need to inform "Indication time" (when you would like to eat).
They have 5 time slots in lunch time and 3 slots in dinner.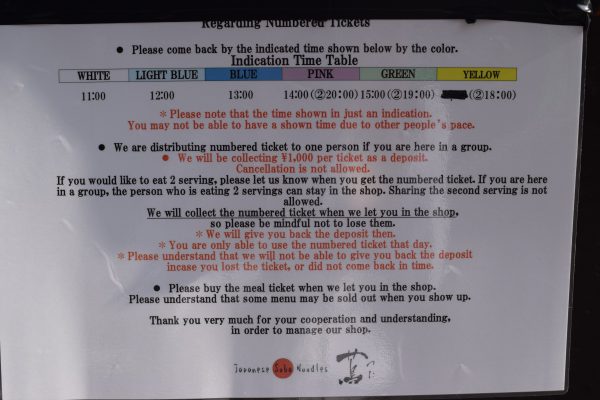 This is numbered ticket of 12:00 (LIGHT BLUE).
All we need is to go there during 12:00pm-12:30pm.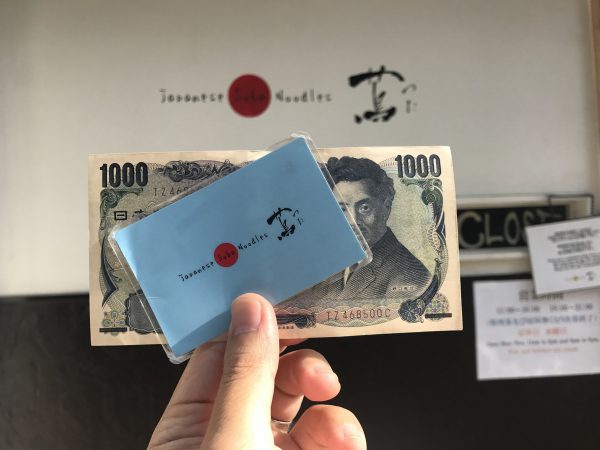 FYI:
They have twitter account about numbered tickets,
it's in Japanese but you could understand what they say with google translator.
It's helpful!
Visit and get in line for about 30 minutes
As they said, the time show in just an indication.
You may not be able to have a shown time due to other people's pace.
I went there again just 12:00pm.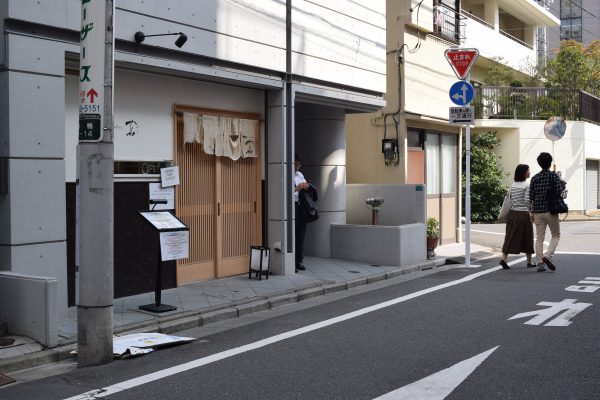 There is line next to the restaurant.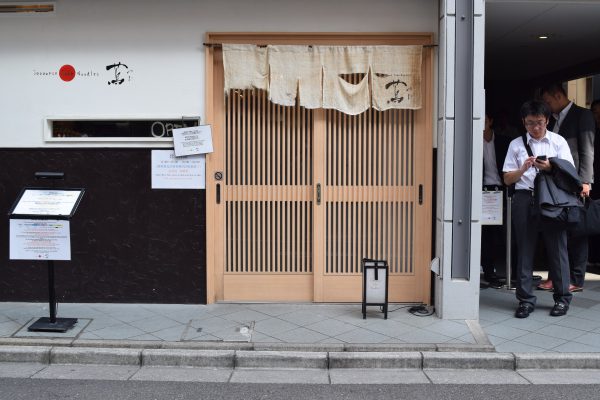 Please get in line with the numbered ticket.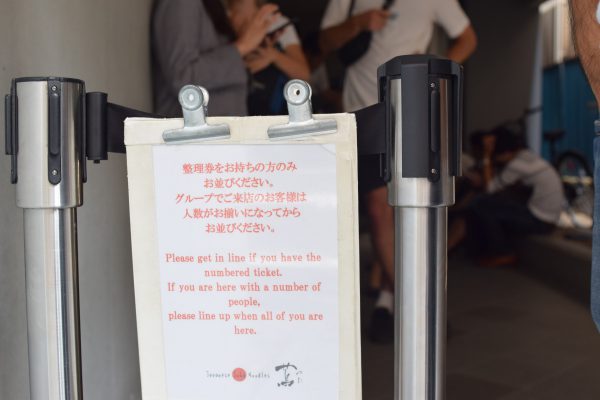 About 10 people was waiting before.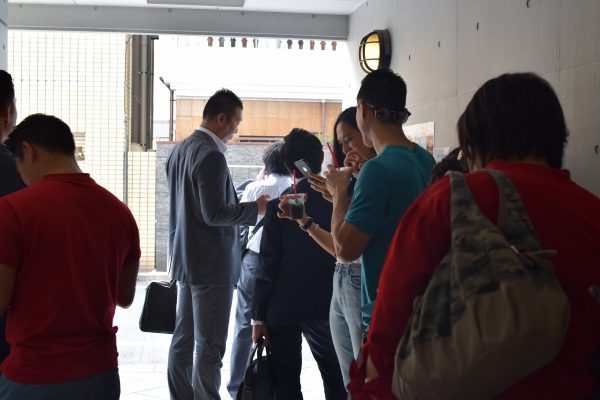 There is the menu on the wall. Please consider what to eat!
Shoyu soba (醤油Soba; soy sauce flavored noodle) is most popular one.
If you couldn't decide, please choose 醤油Soba.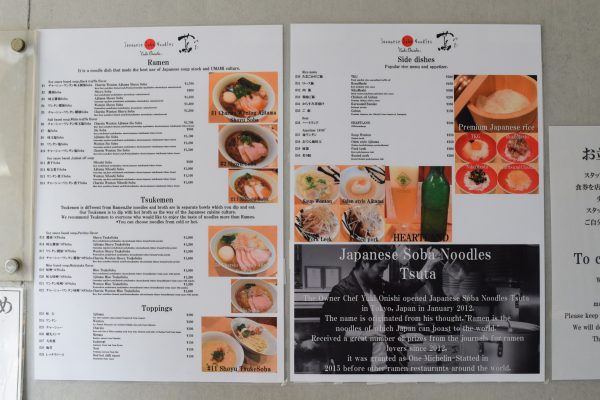 While I was waiting, they returned 1,000 JPY.
When I was next, staff asked to buy order tickets .
There is tickets machine in the restaurant.
It's all in Japanese, so it would be better to ask staff to help.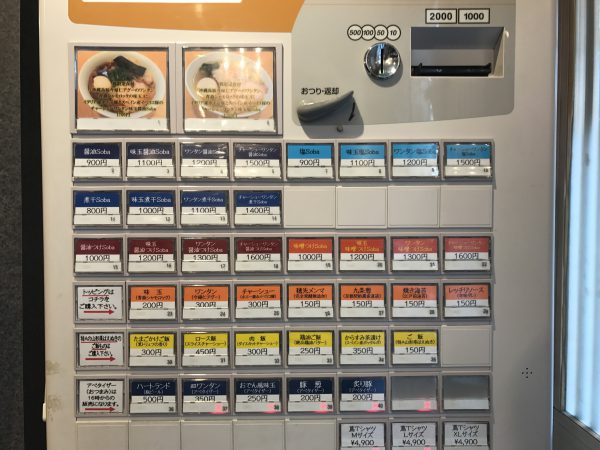 In a little while, they asked to come in!
Enjoy Michelin-starred Ramen
There are only 9 seats in the restaurant.
There are noodle spoon and chopsticks on the table.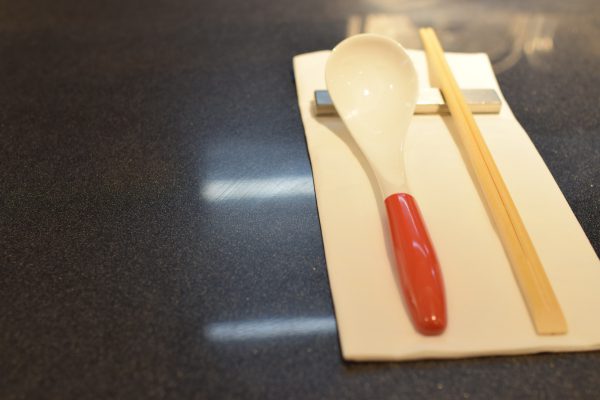 There are description of their menu.
It's all in Japanese but they have a strong preference for those ingredients.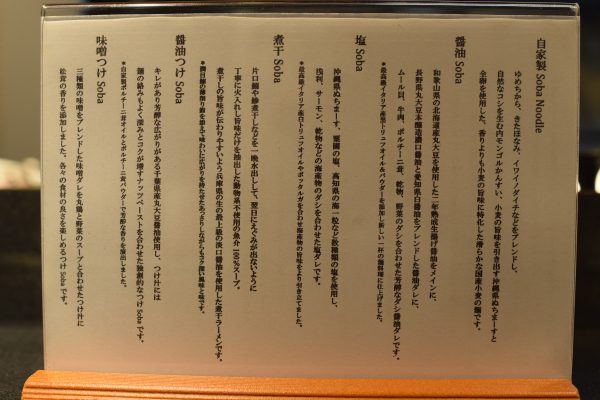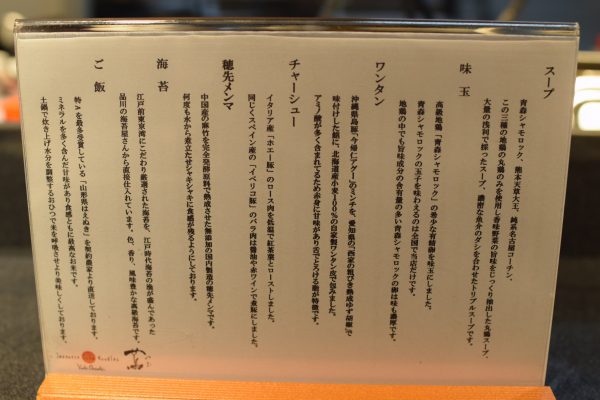 Here is Ajitama Shoyu soba (味玉醤油Soba; Soy sauce flavored noodles with egg)
Their feature is to use powder and oil of a truffle.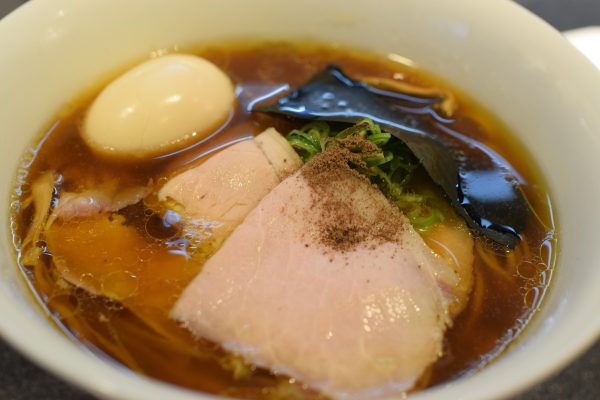 This was great!!
This is NOT a just Ramen but a sophisticated cuisine!
Here is Shio soba (塩そば; salt flavored noodles). It's also yummy.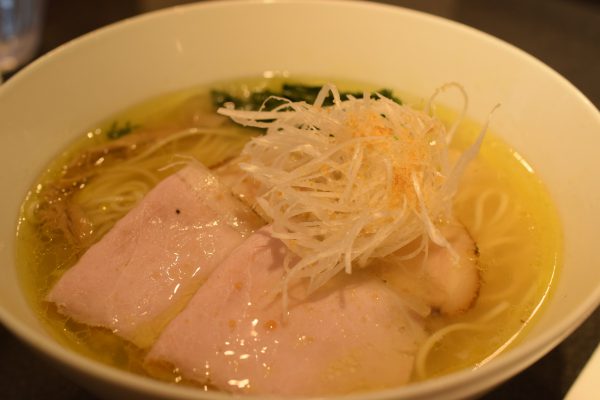 If you visit Tsuta, don't miss also side dishes.
Here is Niku Meshi (肉飯; rice with roasted pork fillet).
I think roasted porke with garlic is perfect combination!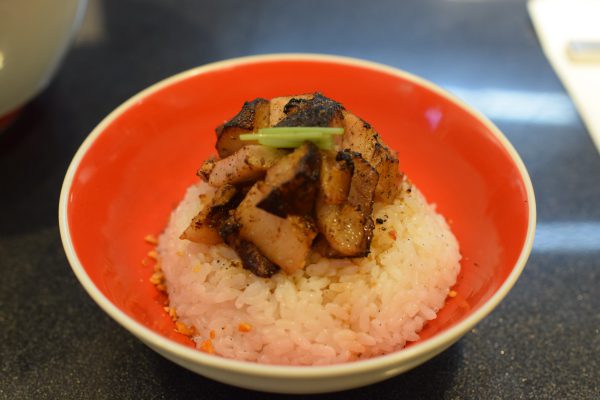 Here is TKG (たまごかけご飯; Rice with raw egg and truffle powder).
TKG is popular soul food in japan, but usually not with truffle.
This is also tasty.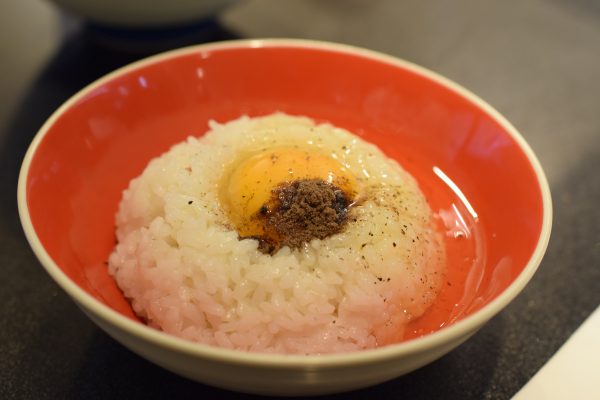 I would like to come again in the near future to eat other dish.
Don't miss Tsuta when you come to Japan.
P.S.
Soup of the ramen is really yummy and I drunk all of them though I (and many Japanese) don't drink all usually.
I found the name on the bottom. I googled and found "Yuki Onishi" is a name of founder.
I feel the proud of him.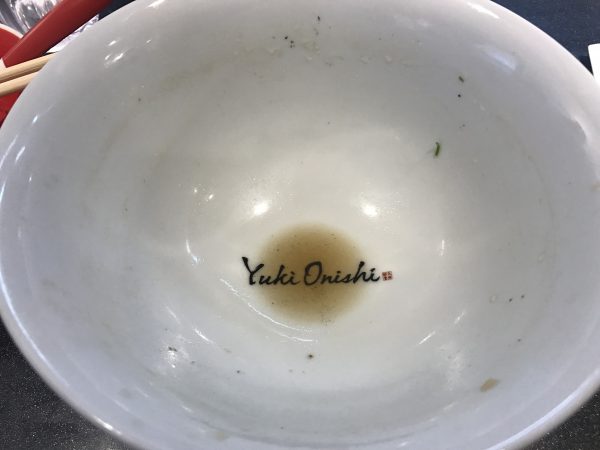 Please also check this 1 minute movie about Tsuta.
Tsuta Opened their branch in Singerpore and Philipine.
Singerpore: http://www.tsuta.com/
Philipine: https://www.zomato.com/manila/tsuta-bonifacio-global-city-taguig-city
You may also like below articles
Complete guide for a Michelin-Starred Ramen restaurants in Tokyo
Best 5 Local shopping street to enjoy a walk-and-eat in Tokyo
The best 7 places to enjoy Tea ceremony and Matcha in Tokyo!
Book a hotel in Japan
[PR]