Let's make your own sushi with your favorite ingredients at home! Do you know that the Japanese vinegar holds an important key to the delicious flavor of sushi? And the vinegar is made of rice?
In this event, you can learn about the history of Japanese "rice vinegar" and how to cook your special sushi at home. Explore Japanese rich flavors with Mizkan, the biggest vinegar brewery in Japan!
HIGHLIGHTS
You can listen to special stories about the history and secret of Japanese vinegar by Mizkan, a vinegar brewery established in 1804, who contributed to the "sushi boom" in the 19th century by producing special vinegar.
Easy sushi recipes
Making sushi is not that difficult as you think. If you are busy, you can also make delicious sushi with microwavable rice packets!
Vegan or vegetarian OK!
Sushi doesn't necessarily use seafood. You can use any ingredients for your home-made sushi, and we will offer you the recipe for vegetable sushi. Let's be creative and make your own special sushi!
Taste 5 different types of vinegars from Mizkan
We will deliver 5 types of vinegar to your home. You can even taste the traditional red vinegar which dates back to the Edo period!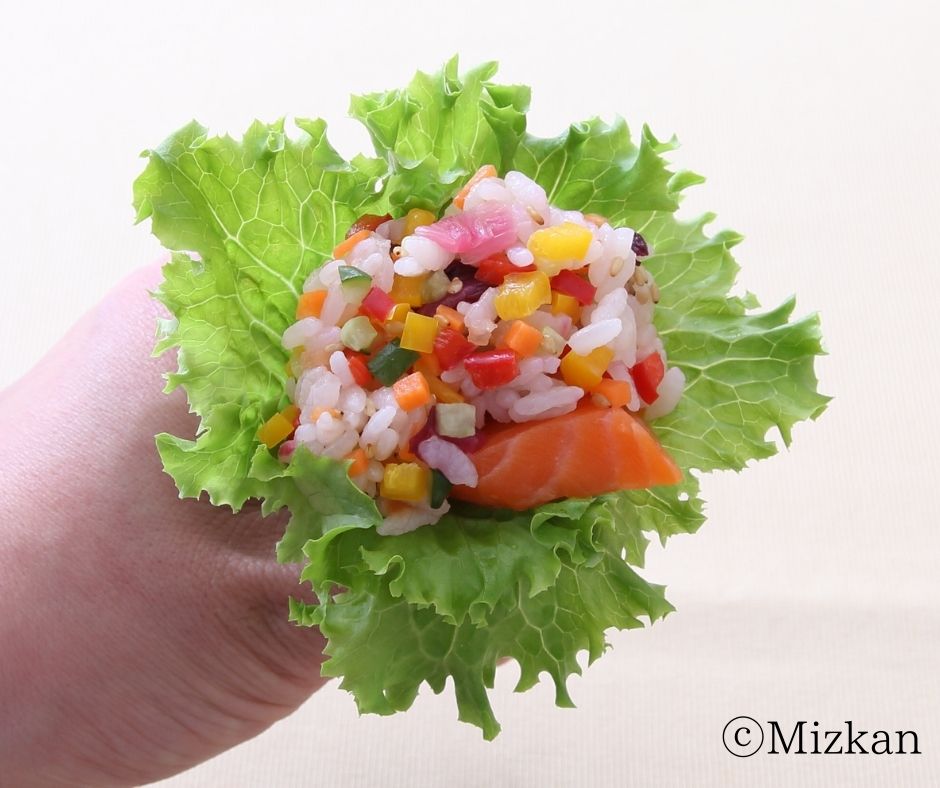 WHO'S THIS EVENT FOR?
Internationals living in Tokyo who love Japanese cuisine and are interested in Japanese culinary culture and history.
BREAKDOWN OF THE EVENT
Date & Time
April 23, 2021 6:30pm – 8pm
Number of Participants
Max 12
*In case we do not have 10 people the event will be postponed.
Participation Fee
1,000 JPY/account
Application Deadline
April 19, 2021
Cancellation Policy
Cancellation is not accepted once you have completed payment.

Timetable
6:00pm Opening Zoom
6:15pm Nihonbashi virtual tour (optional)
6:30pm Introduction
6:40pm Lecture on Japanese vinegars
7:00pm Cooking Class
-the teacher organizes the class at "Flatto Nihonbashi"
8:00pm Closing
CAUTIONS
Vinegars will be delivered to you a few days prior to the event. (You cannot specify the delivery date and time.)
Cancellation is not accepted once you have completed payment.
Please prepare the ingredients (besides vinegars) and kitchen utensils in advance. You will receive detailed recipes by email at the latest one week prior to the event.
We will record the event and put it on social media operated by Japan Wonder Travel.
HOW TO JOIN
Click the event date on the calendar
Choose "Participation Fee"
Fill in your details
Application is completed after your payment.
You will receive a zoom link for the event by email 2 days prior to the event.
| ID | Booking Date | Calendar | Status |
| --- | --- | --- | --- |
We sent a verification code to the following address.
Please enter a verification code.
CONTACT
staff@japanwondertravel.com (Japan Wonder Travel)