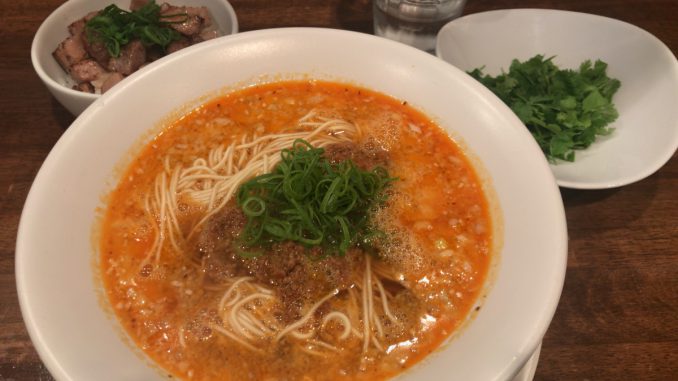 In Tokyo, there are 2 Michelin-starred Ramen restaurants.
One is Tsuta (2016,2017) and another is Nakiryu(2017).
The other day I visited Nakiryu "鳴龍" in Otsuka, Tokyo.
Where is Nakiryu
Nakiryu is located between Otsuka station(JR Yamanote line) and Shin Otsuka station (Tokyo metro M line).
It's next to Sugamo station where Tsuta is located.
Michelin starred Ramen restaurants are NOT in touristic area like Shinjuku and Shibuya,
but in non-touristic area, north of Tokyo.
It's 6 mins from Otsuka station to Nakiryu.
This is signboard of NAKIRYU
I found Nakiryu easily because there are so long queue in front of restaurant even though before it opened.
Already over 45 people were waiting.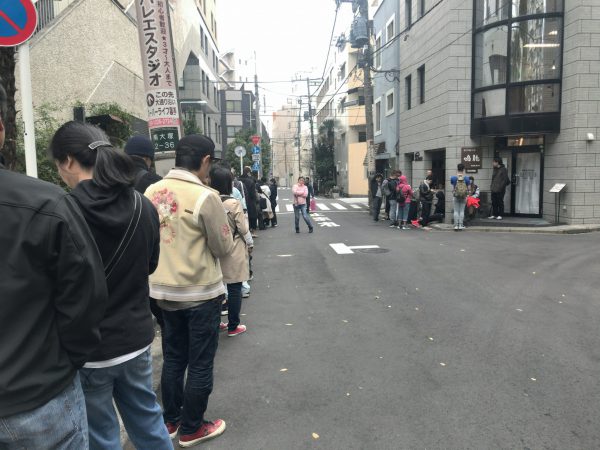 I arrived there at 11:25 weekday. They open at 11:30.
I don't know when a first guy came to here.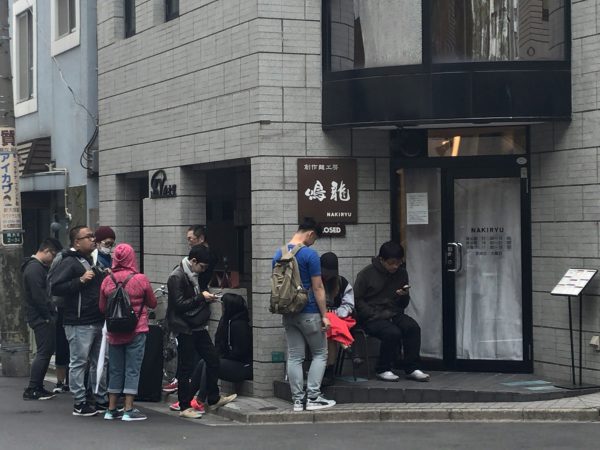 At 11:30am, restaurants opened.
How long do we need to wait
There are 10 seats in Nakiryu.
So I calculated how long do I need to wait.
I'm the about 50th, so 5 times rotation is needed.
I estimated one rotation is about 15-20 mins hopefully.
If so, it's 75-100 mins (15-20 * 5) to wait.
Over 1 hour! Wow!
But…
I was just wishful thinking.
The first guy left the restaurant around 12:00pm, already 30 mins past.
I calculated again…
30mins * 5 = 150 mins
2 and half hours!!
OMG
However I'd like to eat Nakiryu, so I continued to wait.
After a hour passed, only 7 people were lined up behind.
As far as this day goes, I recommend you should wait NOT from 11:30am BUT 12:30pm-1:00pm.
At 1:30pm, 10-15 people were lined up behind.
After I waited for 2 and half hours as I calculated, my turn came.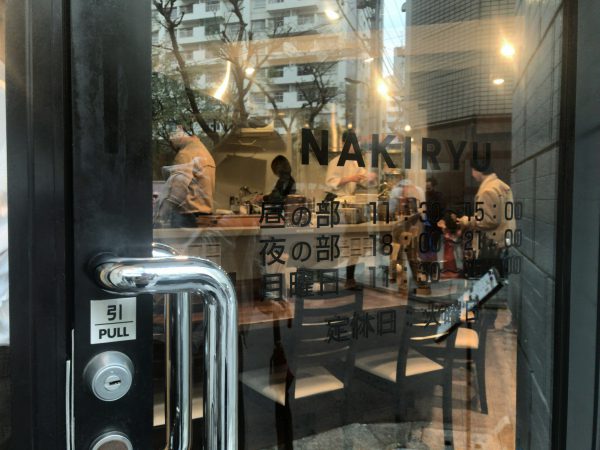 How to order
When your turn come, you need to buy tickets at vending machine.
It's in Japanese but they provide the paper menu both in Japanese and English, so it's easy to buy what you want.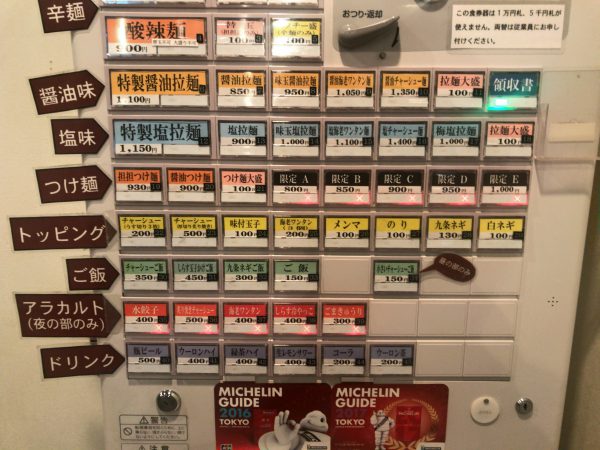 Be careful that you could order only one bowl per one person!
Please pass the tickets to staff and sit on a chair.
Let's enjoy Ramen at Nakiryu
The staffs made special Ramen for me!
This is the dan dan noodles(850JPY) which get Michelin star!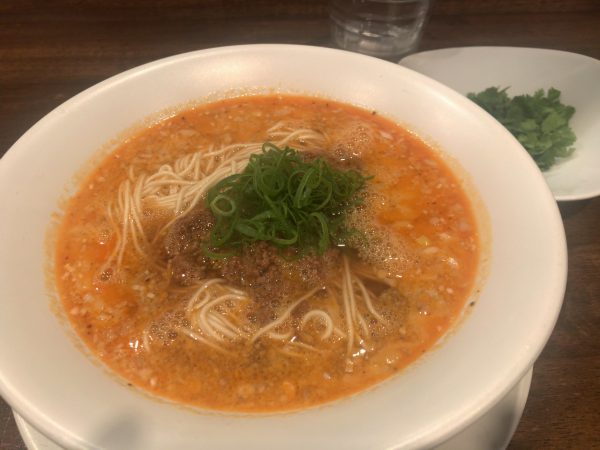 Looks so nice!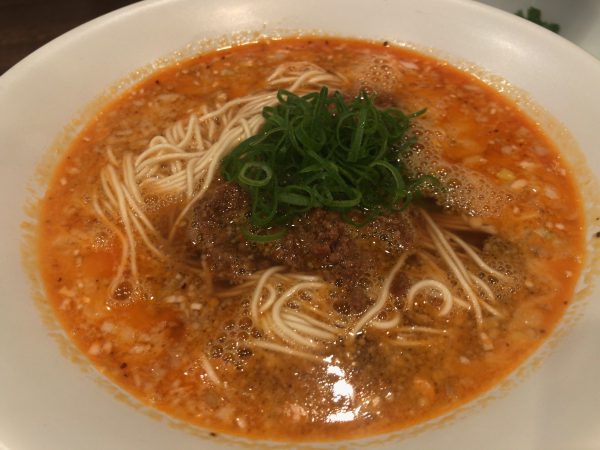 This side menu is also MUST to eat!
Small size rice with roasted pork "小さなチャーシューご飯"(150JPY)!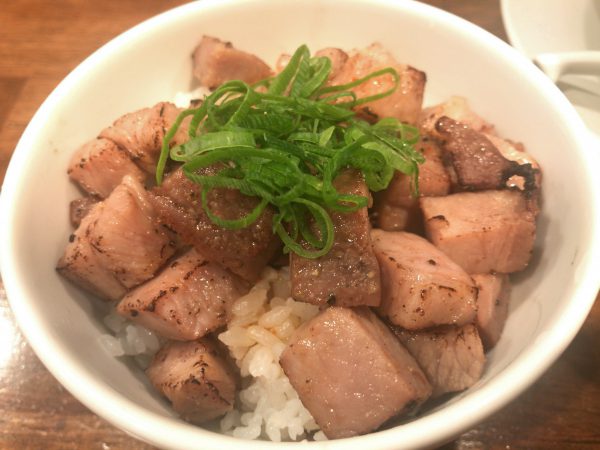 Let's eat dan dan noodles!
I like coriander, so I also order coriander option(+100JPY).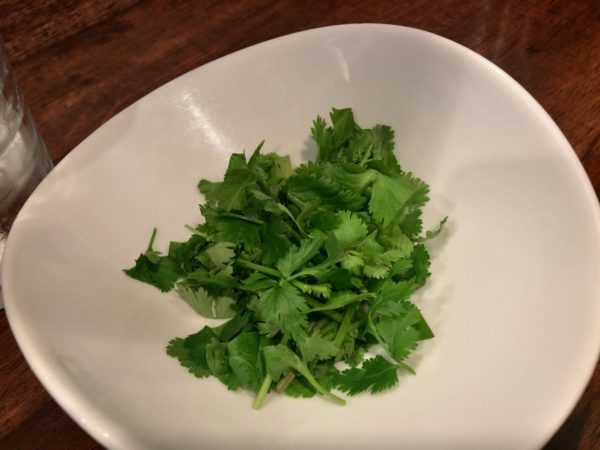 Put coriander on the noodles.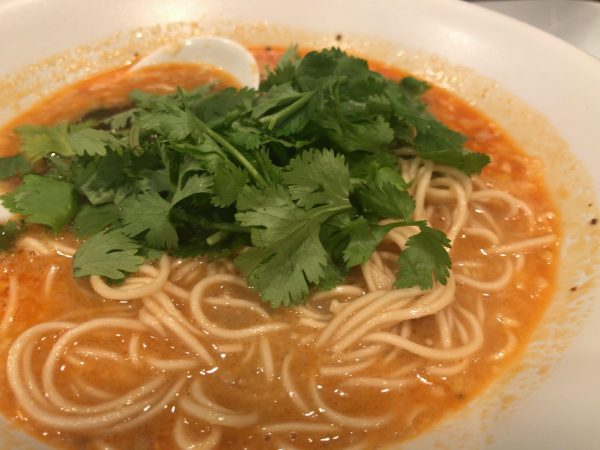 If you like spicy one, I recommend to add Sichuan pepper "花山椒".
It's so spicy, so be careful!
You can change the flavor.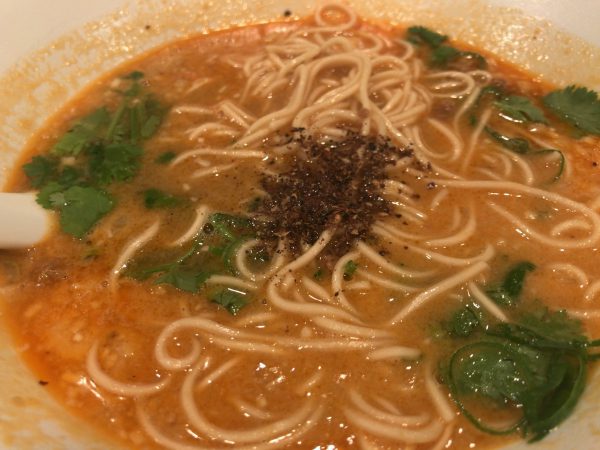 I enjoyed eating Nakiryu!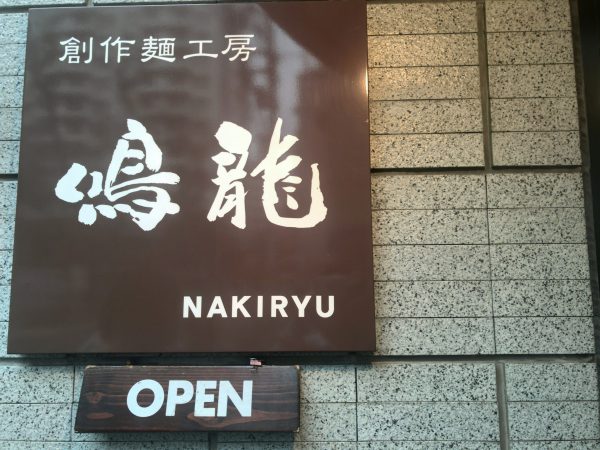 But to be honest I don't want to wait such long hours again…
I also don't know it's worth to wait so long.
I think the way of Tsuta (numbered tickets system) is more convenient for tourists.
There are so many great Ramen restaurants in Tokyo.
Please find your favorite one!
Book a hotel in Japan
[PR]