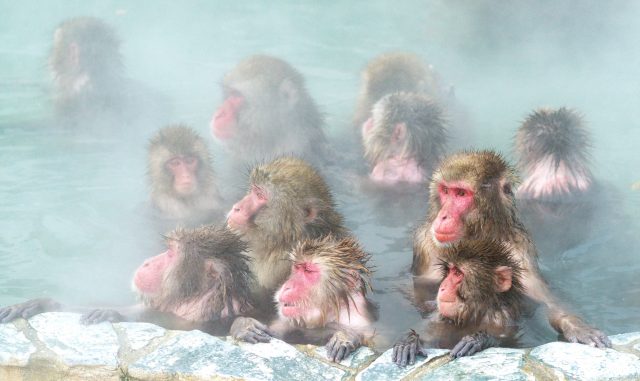 Have you ever seen the monkey taking bath? In Japan, you can see such monkeys in winter season. We are going to introduce "Snow Monkeys" and tourism place.
About Snow Monkey Park
Snow Monkey Park is well known as place that monkey takes hot springs (Onsen) in winter season. It is also called " Jigokudani Yaen-park". It is originally known as place that we can see wild monkey from really close distance without fences. It is because Snow Monkey park is located at mountain area where wild monkeys live. So here is the best place to see monkey closely in nature environment.
Even not in winter, you can see wild monkeys so closely here. But regarding Snow Monkeys, you can only see in winter season.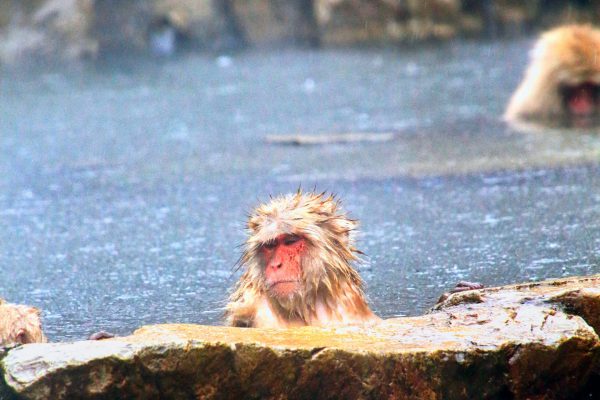 Why they takes hot springs (Onsen)? That is because to protect themselves against cold! It is extremely cold in winter season of Snow Monkey Park because it is located at mountain as I said above. The temperatures drops to -10 degrees and snow accumulates like overt 1 meter.
<Information>
[Opening hour]
Winter season(Nov – Mar): 9:00-16:00 , Summer season(Apr-Oct): 9:00-17:00
[Fee] Adult: 800yen, Child: 400yen
Access
<Public transportation>
Take Hokuriku Shinkansen(Bullet train) from Tokyo station to Nagano station. From Nagano station there are two way to get to the closest bus stop "Kanbayashi-Onsen".
1st option is to take train from Nagano station to Yudanaka station(Nagano Dentetsu Line), and take bus or taxi from Yudanaka station to "Kanbayashi-Onsen" bus stop.
2nd option is to take bus from Nagano station to Snow Monkey park bus stop ( or Kanbayashi-Onsen" bus stop).
From Kanbayashi-Onsen" bus stop, need to walk f0r 25-30min.
Total price: About 10000yen per person(If you have Japan Rail Pass, total cost is about 2000yen).
Time duration: About 150min (except waiting time).
<Private car>
From Tokyo
Total price: About 130,000yen(it depends on situation.)
Time duration: About 240min (it depends on situation)
From Nagano
Time duration: About 50min(it depends on situation)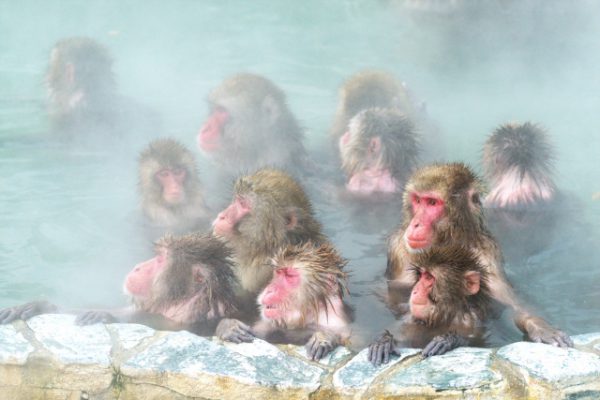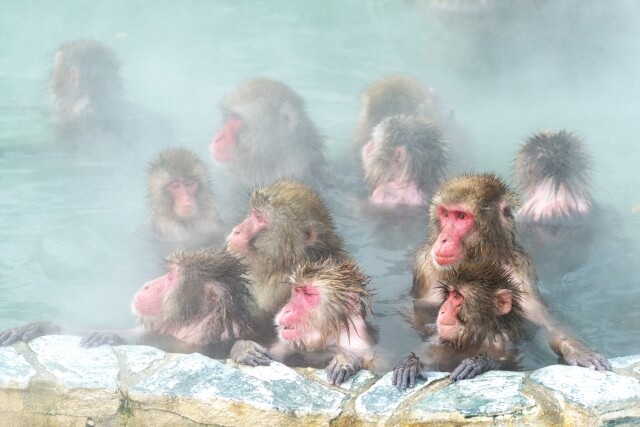 If you want more information, please refer to below websites.
http://en.jigokudani-yaenkoen.co.jp/
http://www.snowmonkeyresorts.com/
You would like to arrange the tour goes to snow monkey park?
Places to go around Snow Monkey Park
1, Yudanaka and Shibu Onsen area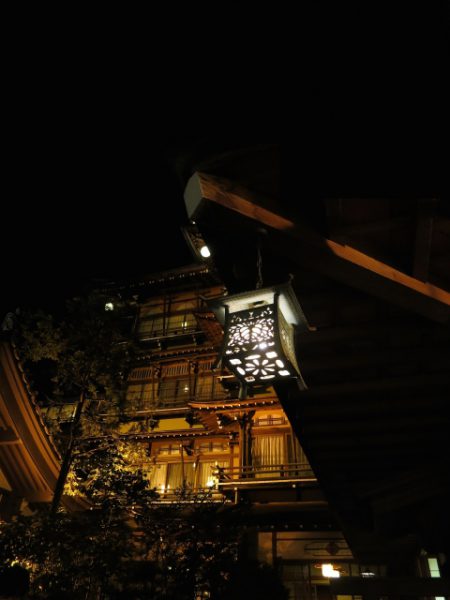 Yudanaka and Shibu Onsen area is 10min away from Snow Monkey Park by car. Yudanaka station is also gateway to this area. So after you go to Snow Monkey Park, you can take Onsen there. There are also some traditional ryokans(Japanese style inn) in Shibu Onsen, so you can stay here as well. If you stay here, you can enjoy 9 sorts of Onsen and atmospheres of nostalgic town.
<Website> http://www.shibuonsen.net/english/
<Access> 10min from Snow Monkey Park
2, Nagano city area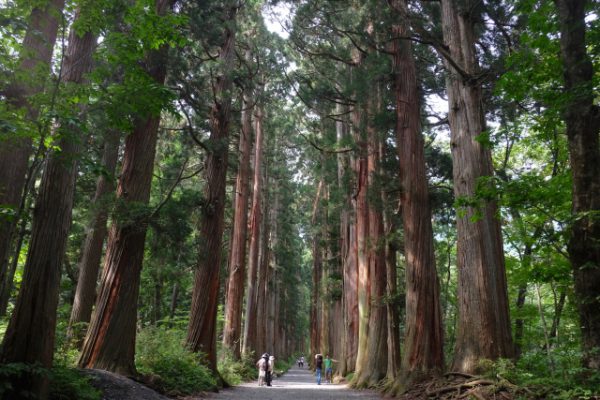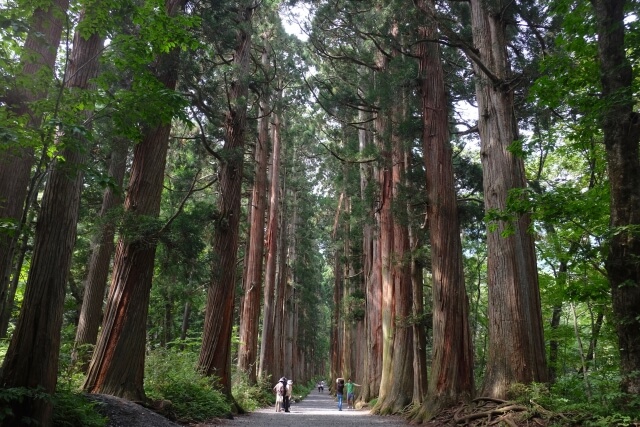 Nagano city is a capital of Nagano Prefecture. It is most organized and traditional town in Nagano where there are lots of nature landscape things. Zenkouji Temple is most famous place in Nagano city. Also Togakushi is good place to visit too. Here is famous for Ninja and Soba(Japanese traditional noodle). Togakushi shrine is really sacred place and it is surrounded by nature. For other information, You can find lots of places to visit from below website.
<Website>http://en.nagano-cvb.or.jp/
<Access> 50min from Yudanaka from car.
3, Shiga Kogen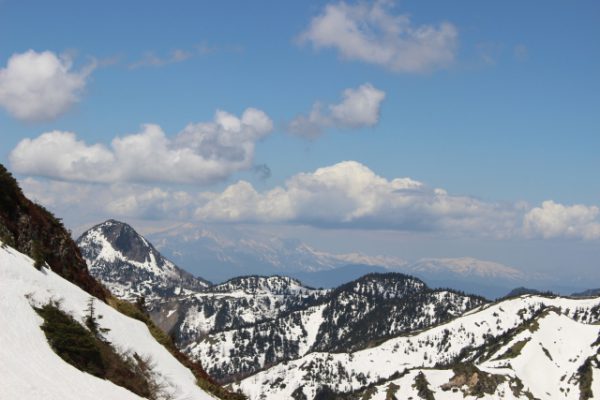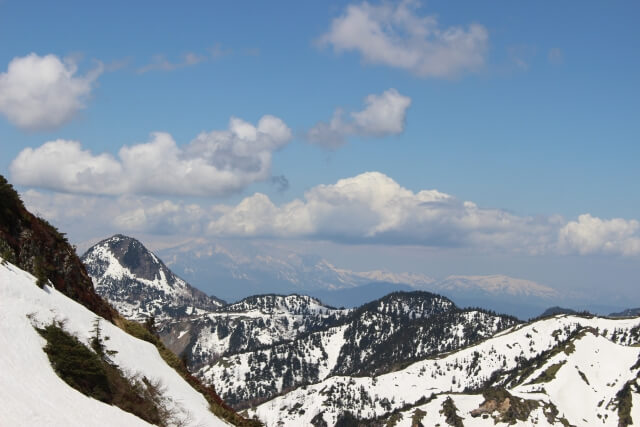 Shiga Kogen is famous Ski resort. Nowadays, Ski is gradually become one of popular activity! The quality of snow in Japan is really great!
If you visit Nagano to see Snow Monkeys, season is winter. So it is best season to play ski. It takes about 25min from Yudanaka, so here is good place to enjoy Japanese winter!!
<Website> https://www.shigakogen.gr.jp/
<Access> 25min from Yudanaka by car
4, Nozawa Onsen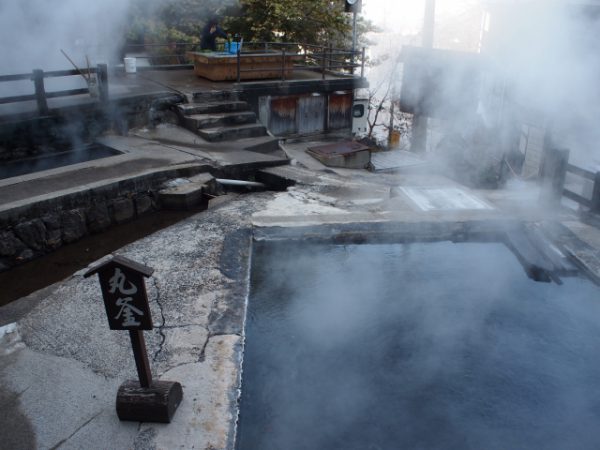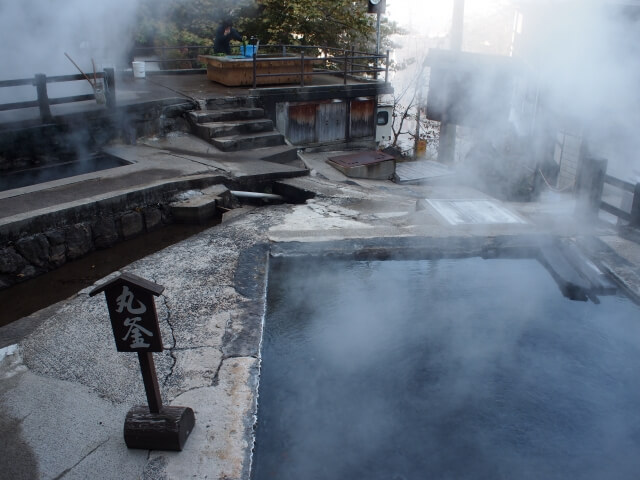 Nozawa Onsen is also recommended Onsen around Nagano. There are 13 sorts of Onsen there and you can enjoy different types of Onsen. Some of them are really hot!!
Nozawa Onsen is really old and traditional place. These old culture is inherited and you can see and feel the history from Onsen and way of living of local people.
<Website> http://nozawakanko.jp/english/
<Access> 40min from Yudanaka by car
5, Kiso valley ( Nakasendo – Historic preservation town)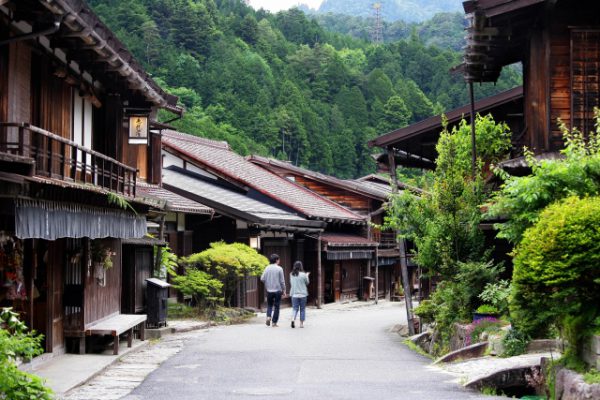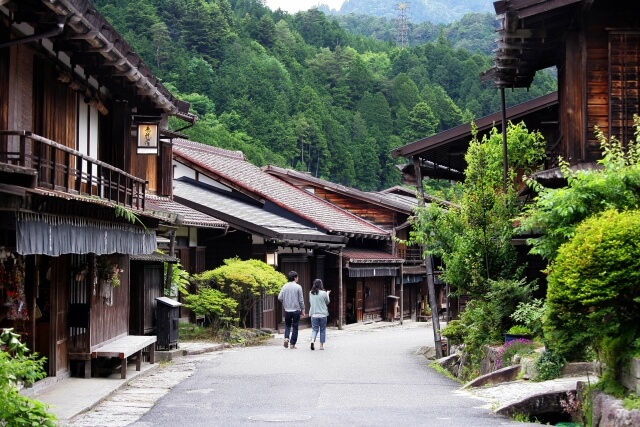 Kiso valley is known as historic preservation area. In Edo periond(about 300-200 years ago), Naraijuku & Tsumagojuku are towns in Kiso Valley. These are famous town of Nakasendo(the road between Edo and Kyoto). People usually passed this road by walk in this period. These towns have historical houses and atmospheres. So you can feel Japanese Edo period there. It is little bit far from Snow Monkey Park but it worth it.
<Website> http://www.kisoji.com/english/index.html
<Access> 120min from Yunakada by car
Hotel around Snow Monkey Park
These are recommended hotels located at Shibu Onsen. If you stay at Shibu Onsen area, please check it out.
●Recommended article
Cherry Blossom Forecast 2019 and the Best Sakura blooming spots in Japan[Recommended]
【The Best 10 Things to do in Kanto】Must See Shrines & Temples in Tokyo & Kanto Area
One day trip to Little Edo "Kawagoe" 【Things to do in Saitama】
Book a hotel in Japan
[PR]