Tsukiji market was closed on 6th Oct. 2018.
If you are interested in Sushi dai, please check this page about Sushi dai in Toyosu.
========
In Tokyo, there are some sushi restaurants we couldn't even reserve the seats, like Jiro or Saito.
But as for this sushi restaurant, you could eat delicious sushi if you wait for 4-5 hours.
Actually you NEED to wait for 4-5 HOURS!
But just wait then you CAN eat.
It's Sushi Dai "寿司大" in Tsukiji, one of the most popular sushi restaurant in the world.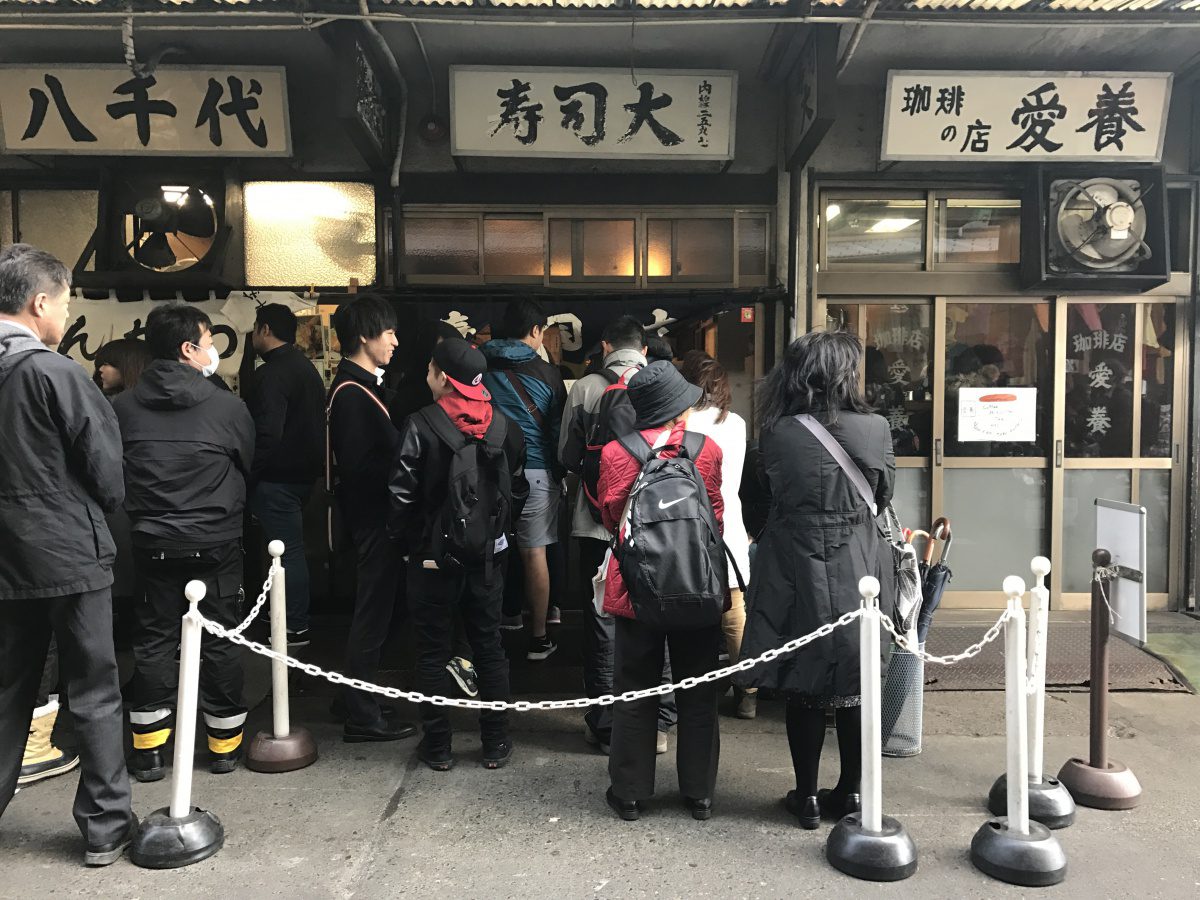 Sushi Dai open at 5:00am.
Once I went to there at 1:30am weekday, there were already 10 people waiting for their open.
Wow.
At that time, you need to wait for over 3 hours.
But it's just 3-4 hours, so it's worth to visit in midnight.
Sushi dai is located in Uogashi Yokocho of Tsukiji inner market.
You could find long queue soon.
Around 8-9 am, it become full. Be careful!
"本日の受付は終了しました" means "The reception is already closed".
You wait for 4-5 hours, then you could enter the restaurant!
Of course already hungry!
You can get Japanese green tea and chop sticks.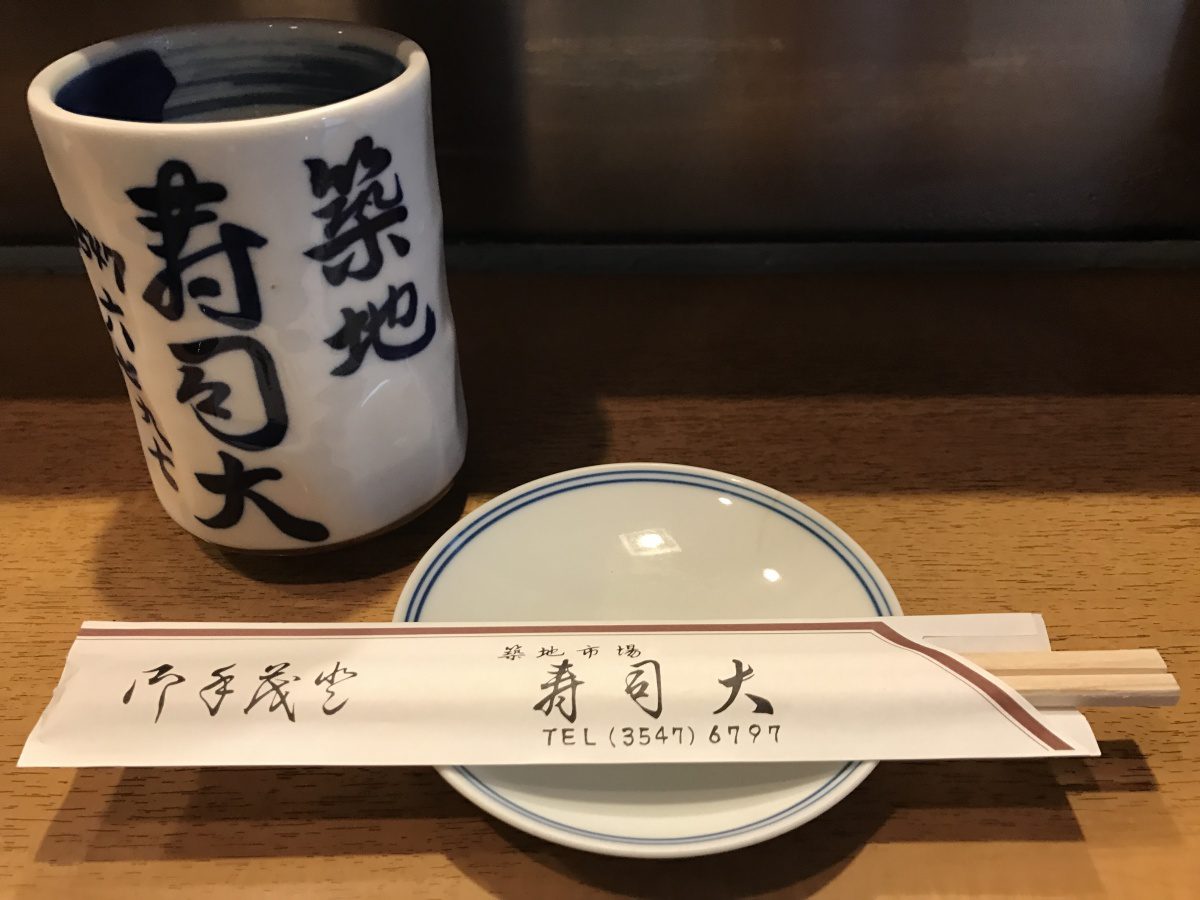 And pickled ginger for sushi.
Let's start SUSHI DAI show!
Fatty tuna!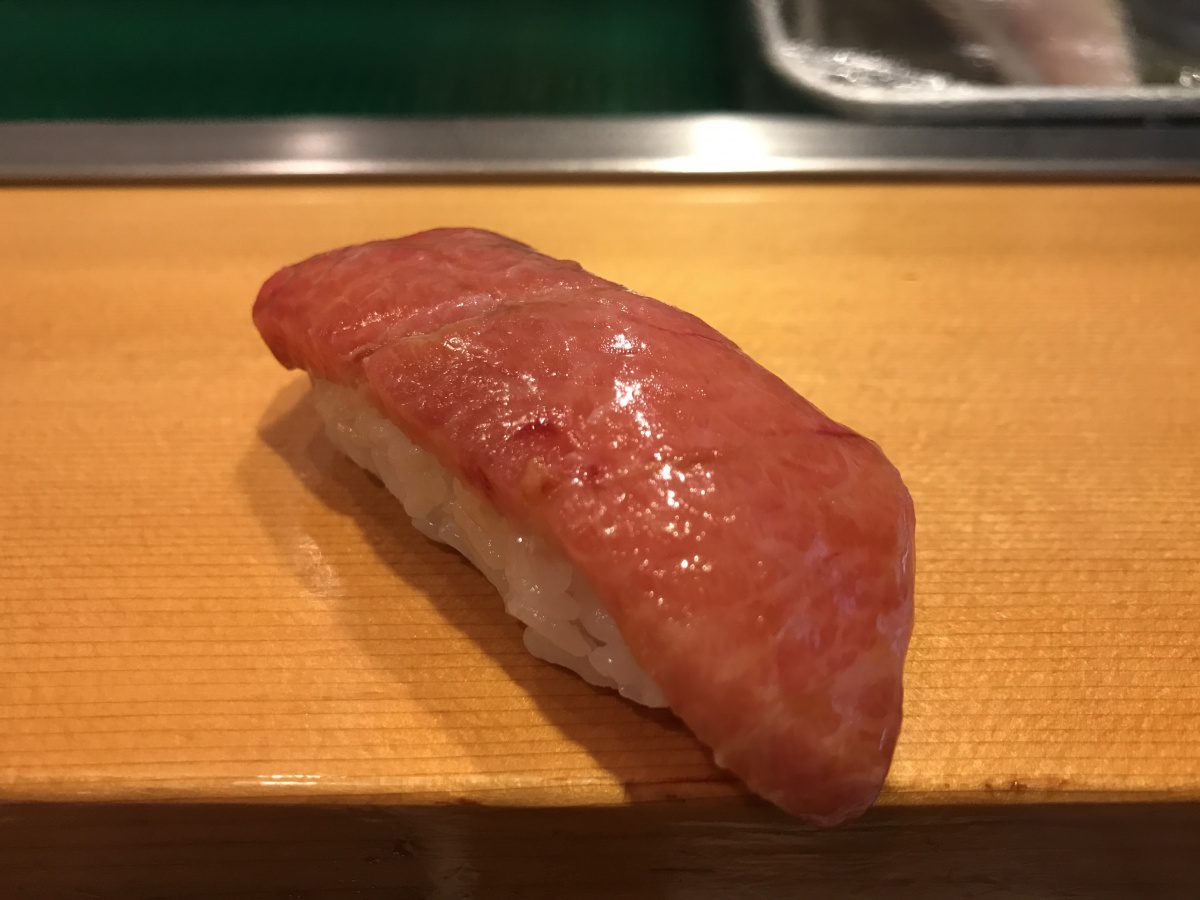 He is the boss of sushi chef in Sushi dai.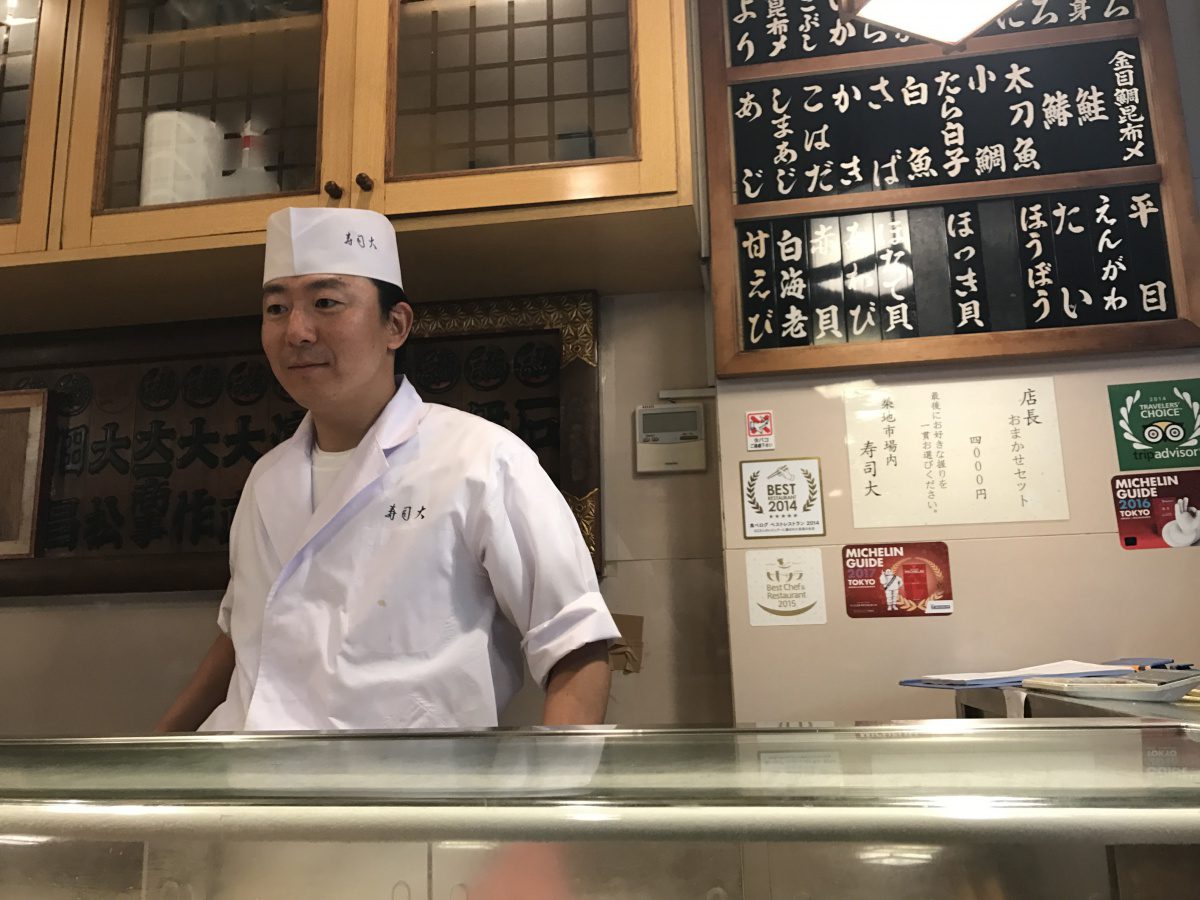 His hospitality is really great. He remember all customer who have visited Sushi dai before.
He is entertainer with a sense of humor!
We found that sushi is Sushidai is actually tasty furthermore his character is special.
It's why Sushi dai is popular and great.
Then we got Japanese omelete.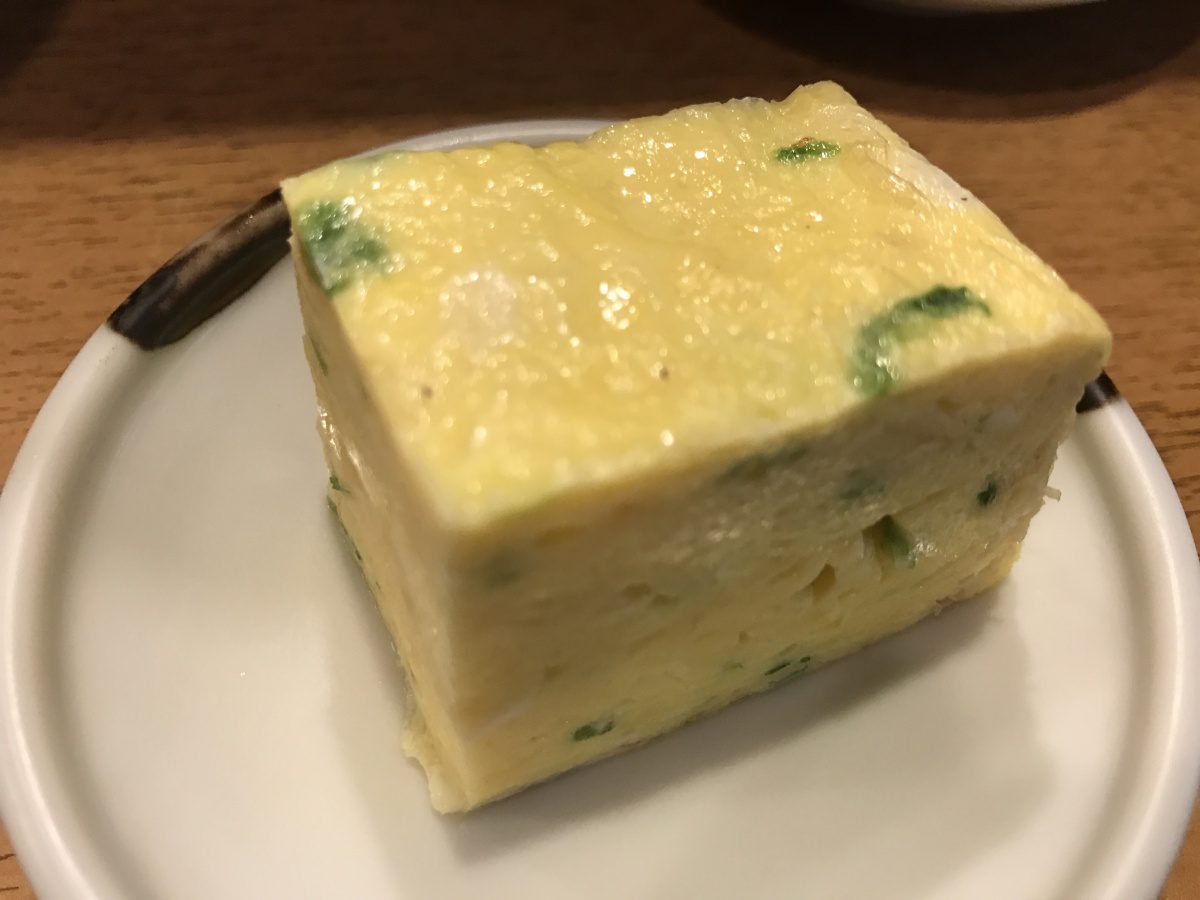 Miso soup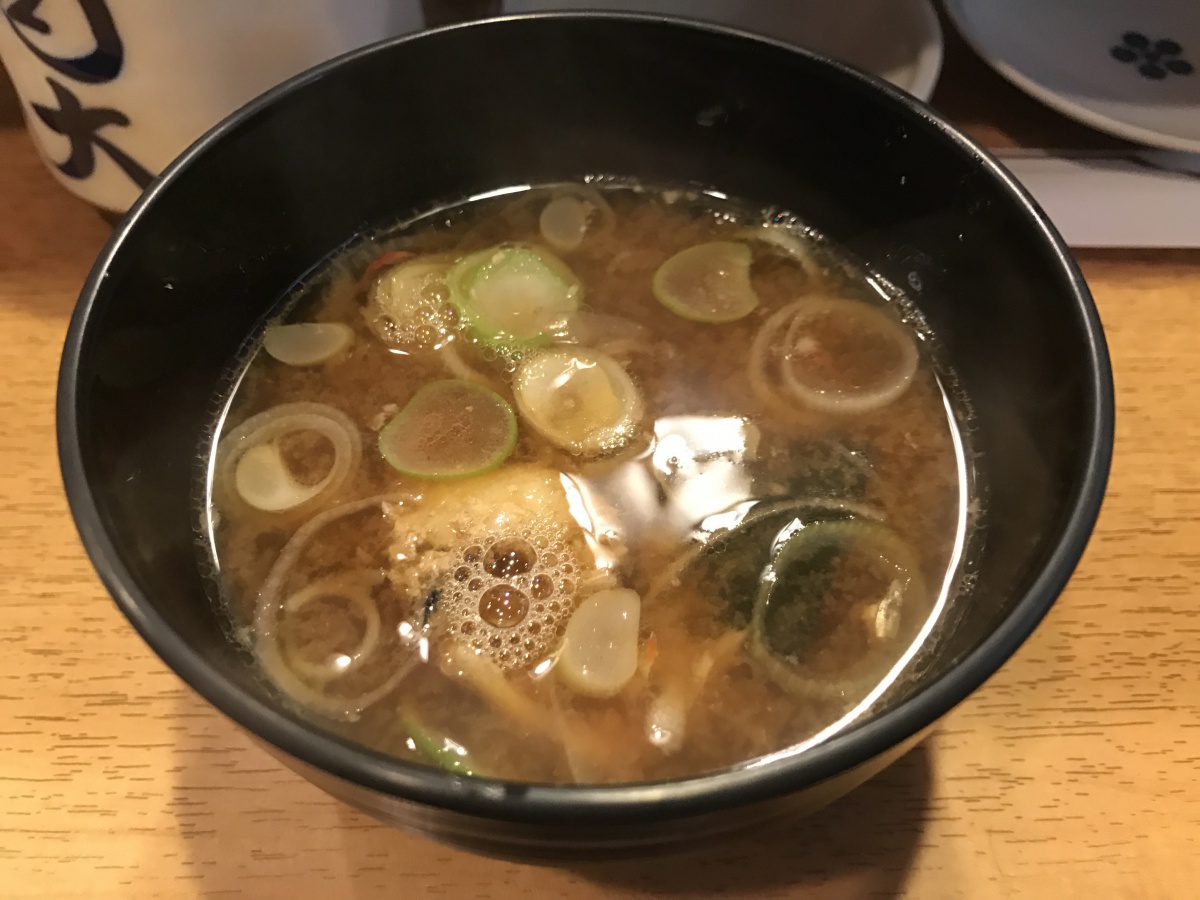 Sea bream with kelp flavor.
We ate this one with salt!
This is berycoid, in Japanese called "Kinmedai (金目鯛)" which means golden eye sea bream.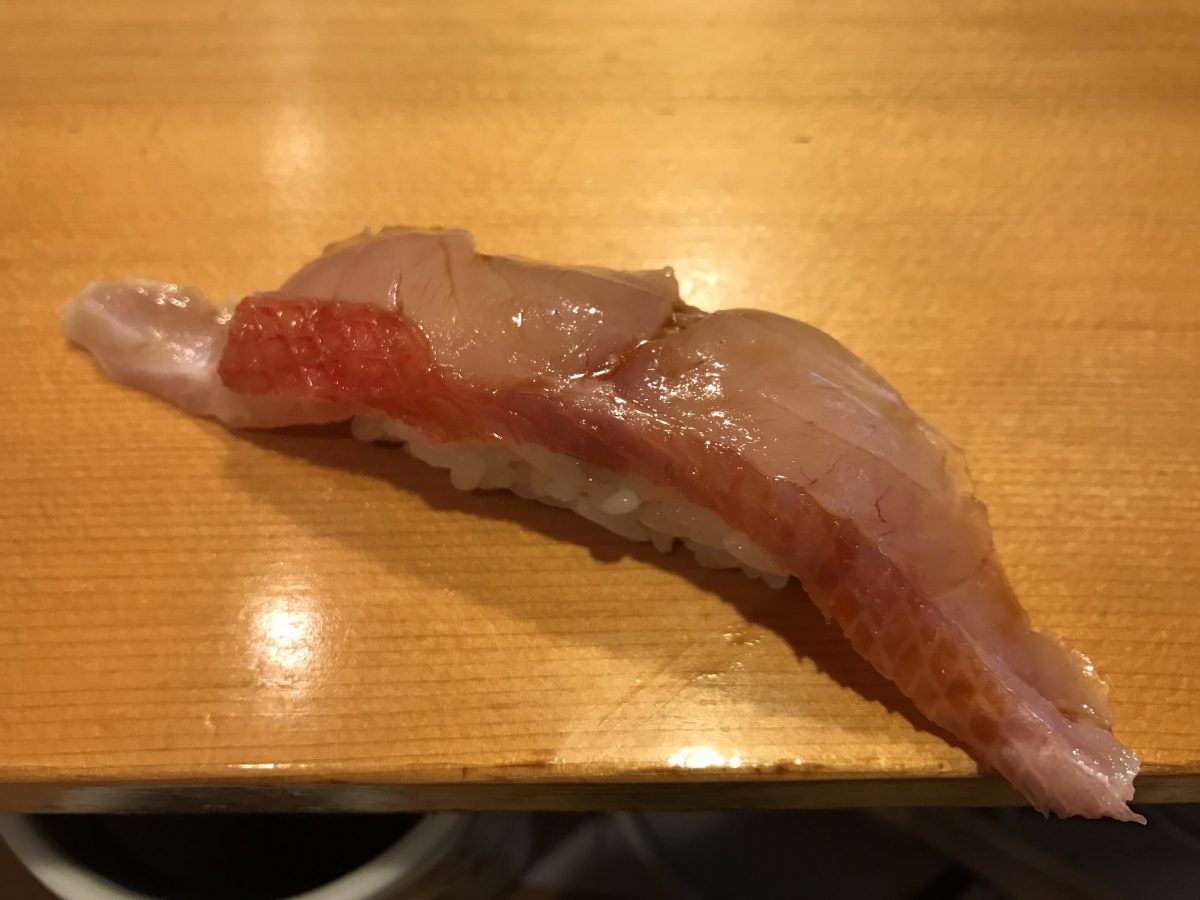 Sea urchin. As you know, really tasty, melts.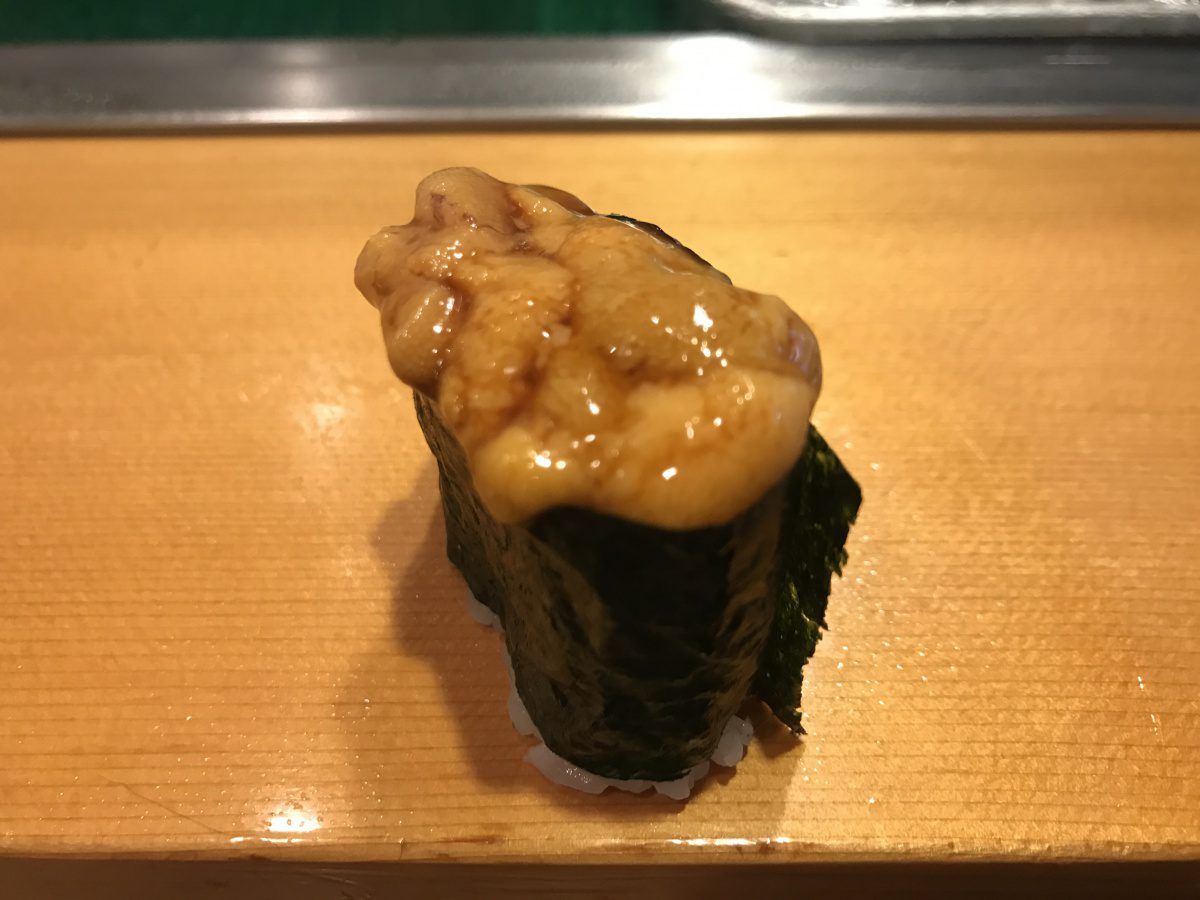 Japanese horse mackerel.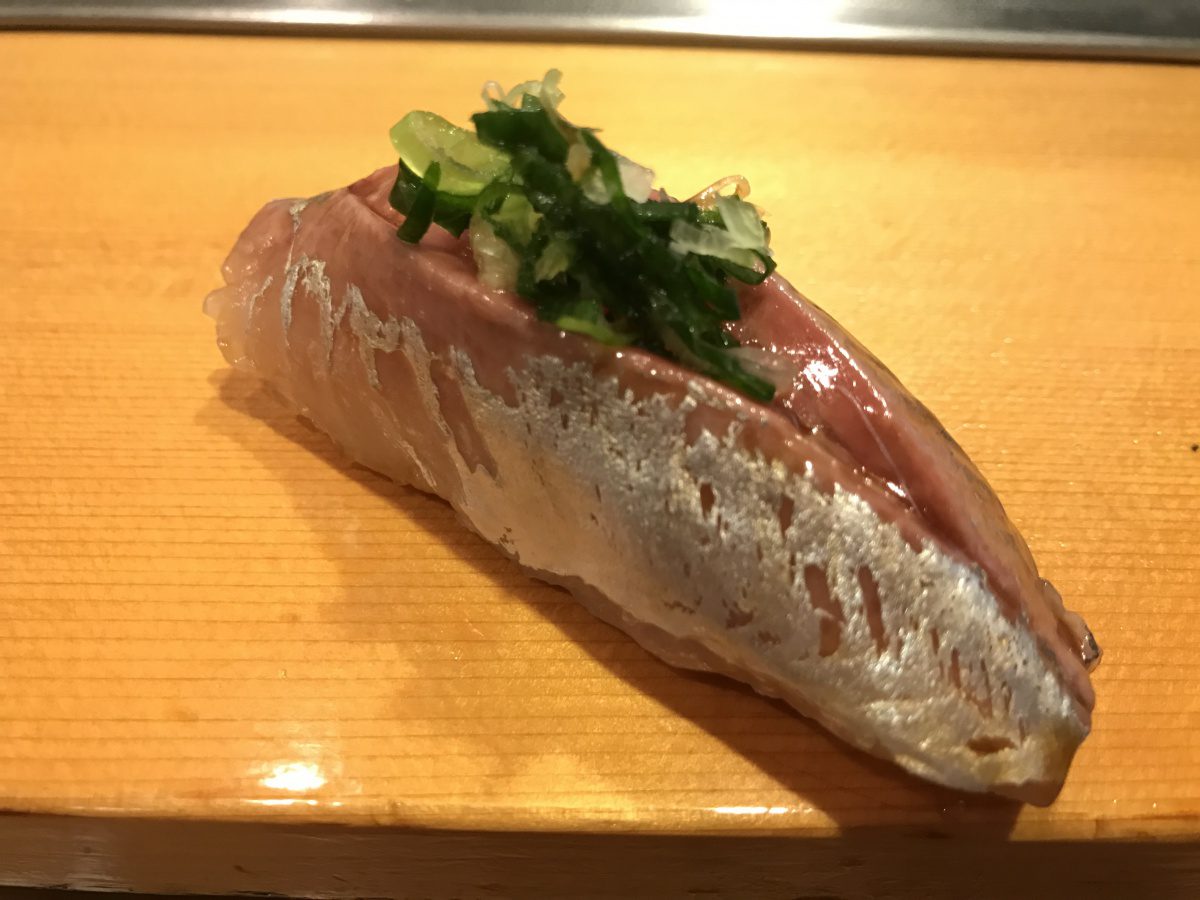 They are really professional!
The Japanese icefish, "Shirauo (白魚)"
Roasted cutlass fish.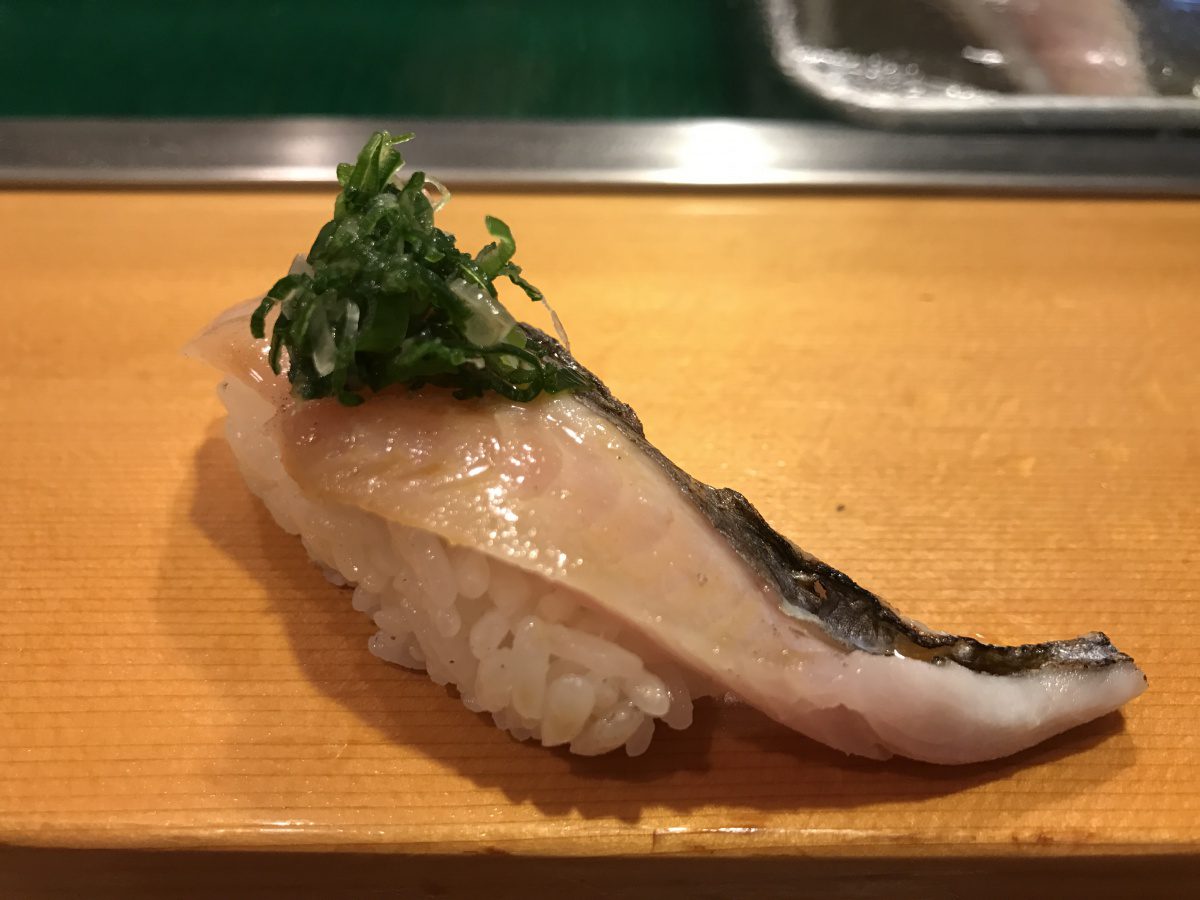 Tuna roll.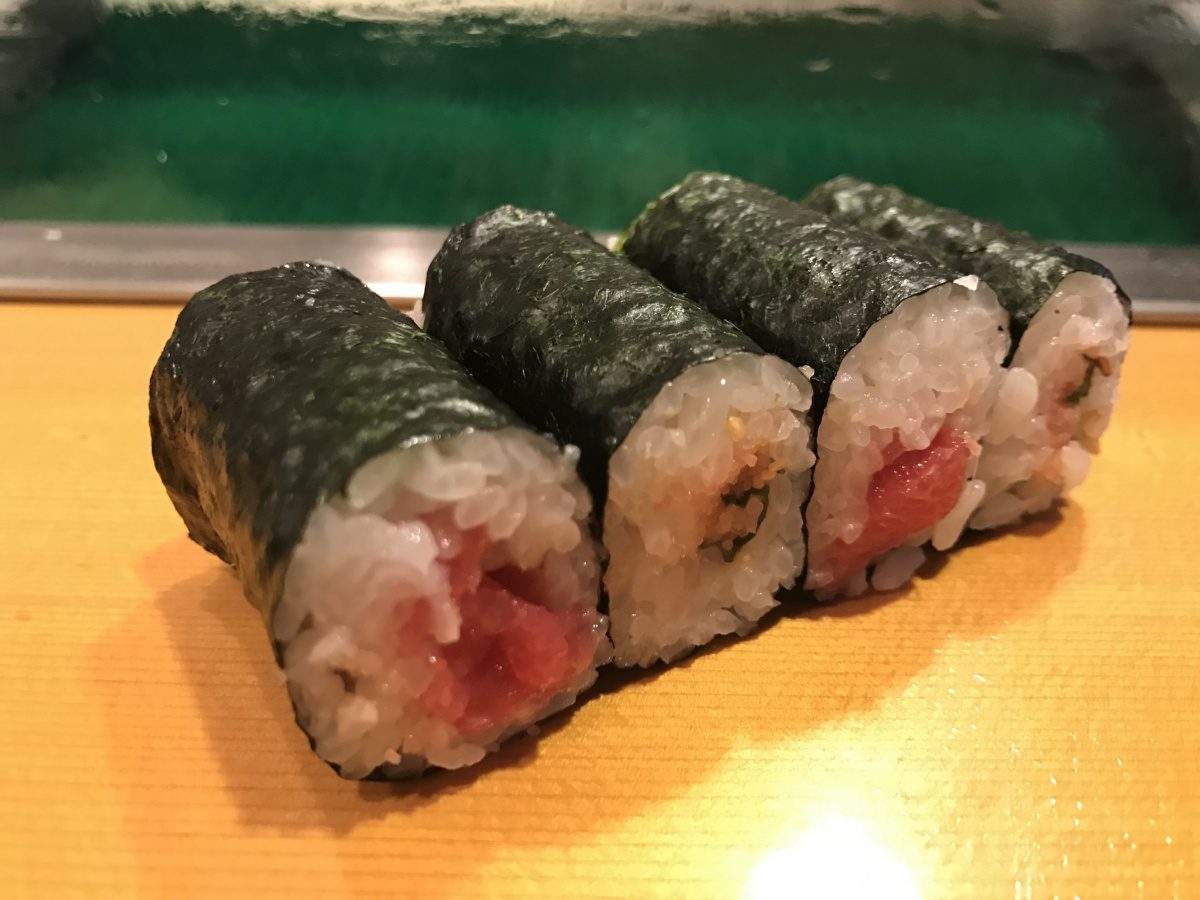 Roasted fatty tuna. Yum yum.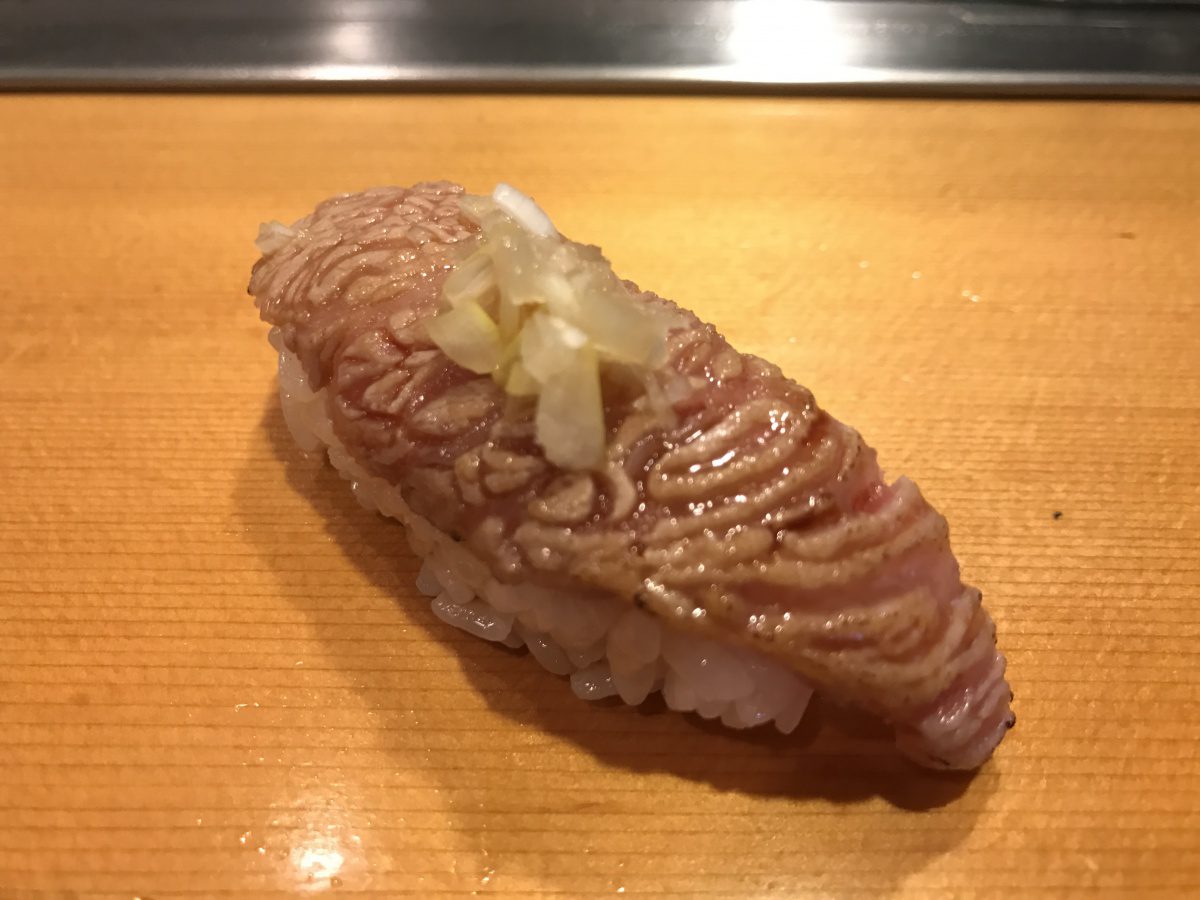 Sea ell.
Finally you could choose anyone you would like to eat.
What do you want to eat?
…
I choose…
…
…
abalones!!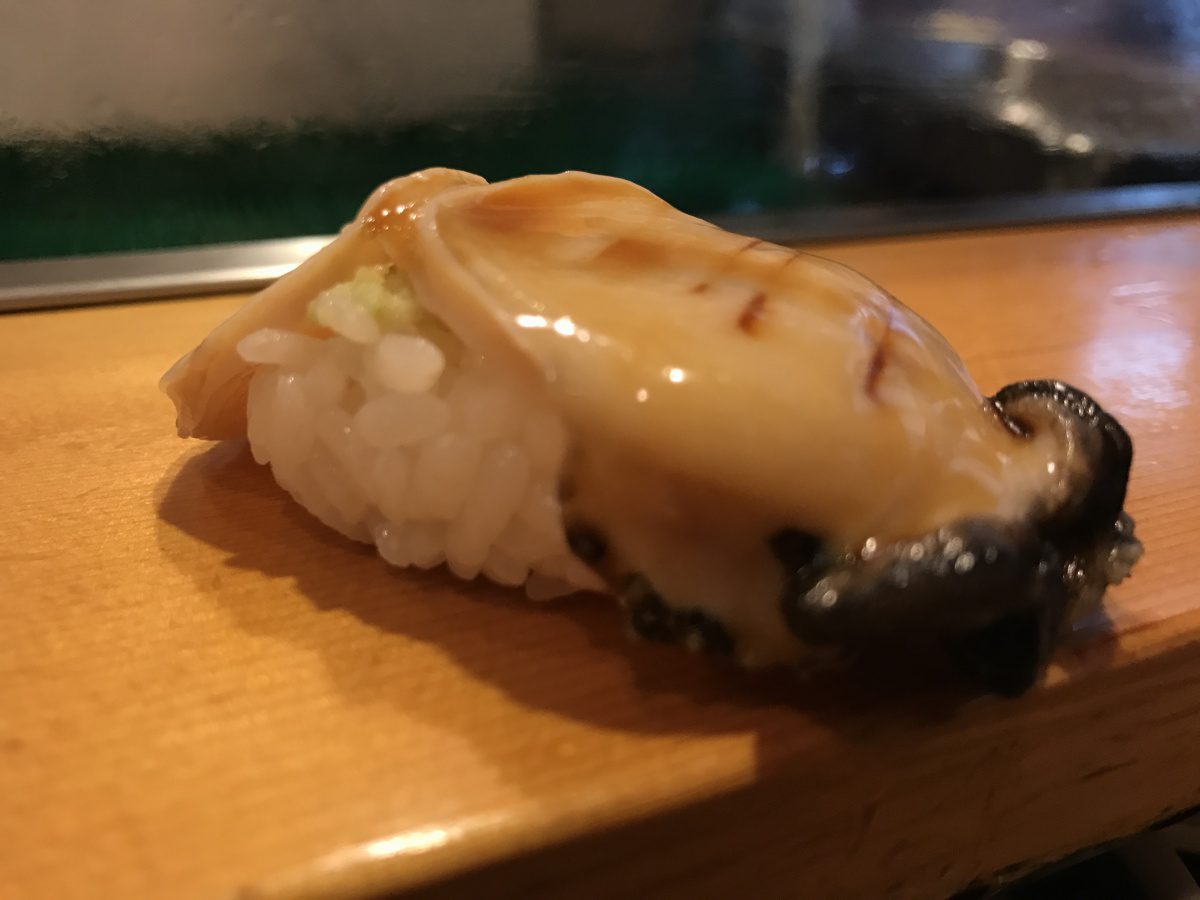 We ate 12 stuffs with miso soup!
That's wonderful! Amazing!
Actually you need to wait for 4-5 hours.
But if you wait for 4-5 hours, you CAN eat.
It's too much.
But it's great experience to have Sushi dai in Tokyo.
You would like to go?
Why not!
Book a hotel in Japan
[PR]