I know, it is hot hot hot in August in Tokyo! However it is quite fun to be in Tokyo in August because summer events such as fireworks festivals are held on nearly every weekend and you see many Japanese girls wearing Yukata, light cotton kimono during the summer. Many guests joined our Tokyo Private Tour in August and they enjoyed Tokyo as well as Japanese summer with our friendly guide. Thank you for your visit to Tokyo and we hope that you had an unforgettable time with us!
8/3 Asakusa Temple
2 Diva kings gate
8/5 Honganji Temple
Yummy, Tendon!
8/8 Tokyo Skytree
Sake@Meiji Shrine
8/10 Enjoy Pop-Culture
Japanese summer is hot!
8/12 Enjoy macha tea
Hamarikyu Garden
8/13 Shinjuku Skyscraper
Kabuki Theater@Ginza
8/16 Japanese Fashion
Old style carrier
8/19 See Blowfishes!
Yum yum, Yakitori!!
8/22 Japanese animation
Had nice sushi!
8/27 Tsukiji Wonder Land
Asakusa Temple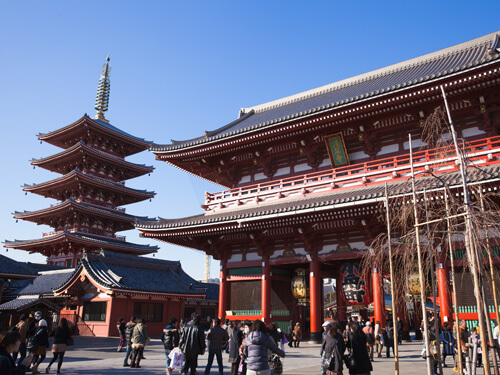 8/29 Sakura Cola
Found favorite kimono?
8/30 Japanese pub
Friendly guests and guide
8/31 Love Harajuku
Namiyoke Shrine
Thank you for visiting Tokyo in August!! Did you enjoy summer vacation? Hope to see you again in Tokyo!
Book a hotel in Japan
[PR]