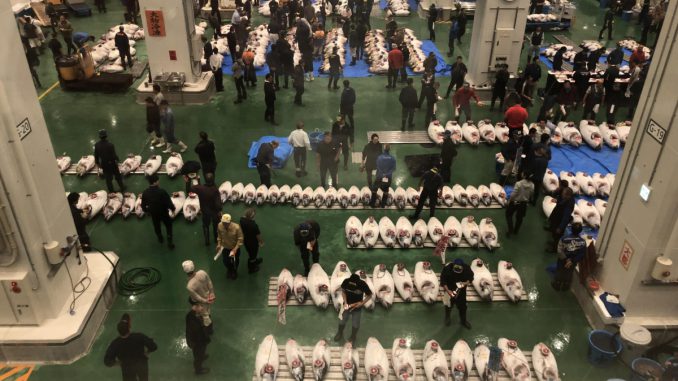 Toyosu new market was opened on 11th October 2018.
In Tsukiji (old fish market), tuna auction was really popular event even though only 120 people were allowed to see in a day.
Tokyo metropolitan government announced that from 15th January 2019 they start the tuna auction tour.
BUT now how is in Toyosu market?
As we posted, to see tuna auction is only 1 thing to do in Toyosu market.
In Toyosu market, they have an observation deck and we could see tuna auction already.
(After 15th January 2019, we think we could go special observation deck on the mezzanine floor)
What time we need to go?
Tuna auction starts at 5:30am and finishes around 6:30am.
So we recommend to go before 5:30am if possible.
First train from Toyosu station arrive at Shijo-mae station at 5:18am.
So you could use public transportation to the market.
In Tsukiji, only 120 people can see the tuna auction. And sometimes we need to go there around 3:00am.
But just now there is no limit to enter the observation deck.
So it's big improvement.
Here are the photos. You can understand you need to go there before 6:00am.
>5:50am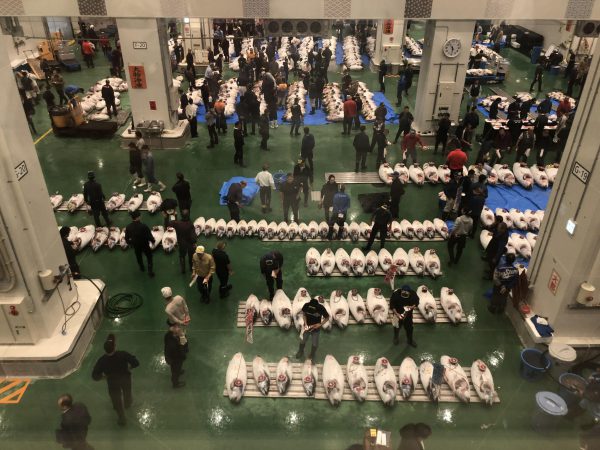 >7:00am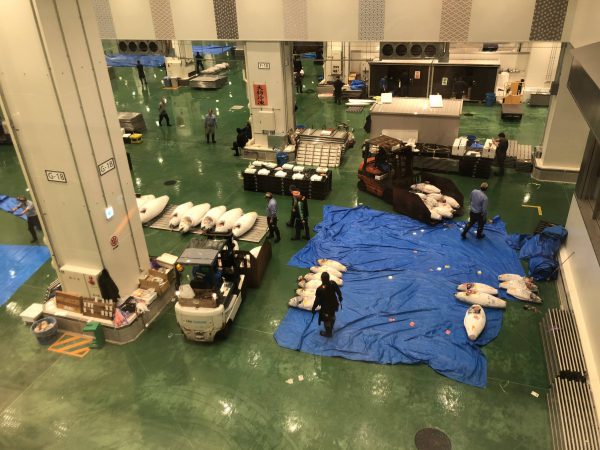 >8:00am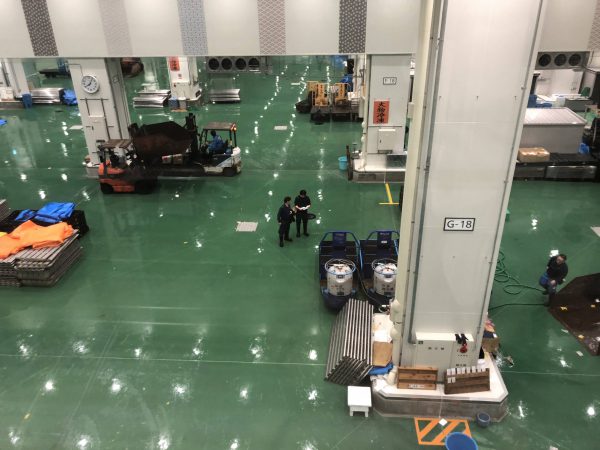 Where we need to go
Tuna auction is held at 1F of block 7 and we could see from 2F.
(In the map, left side of the bottom.)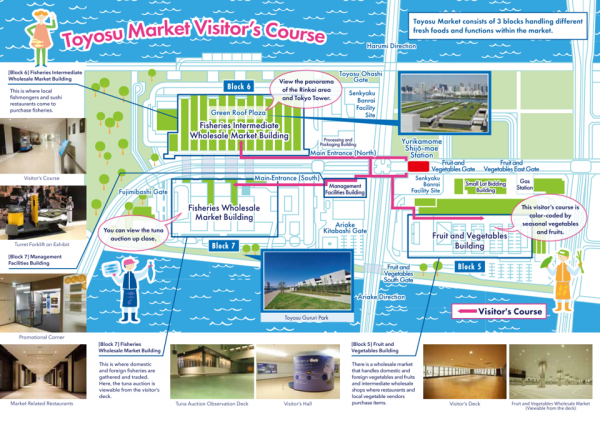 So If you arrive at Shijo-mae station of Yurikamome line.
Go straight and left.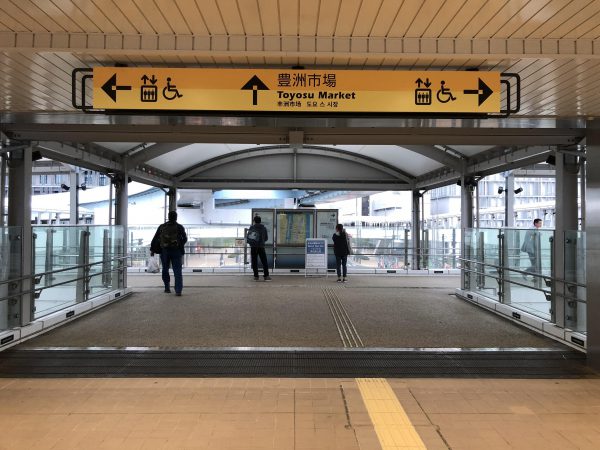 Then turn right to management facilities building in Block7.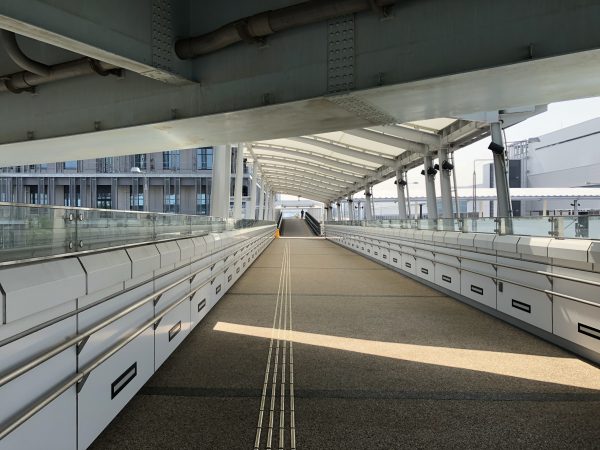 In front of management facilities building, the staff give you a permission to enter.
Go straight to Fish Wholesale Market Observation Gallery.
You arrive at Observation gallery of fisheries wholesale market building!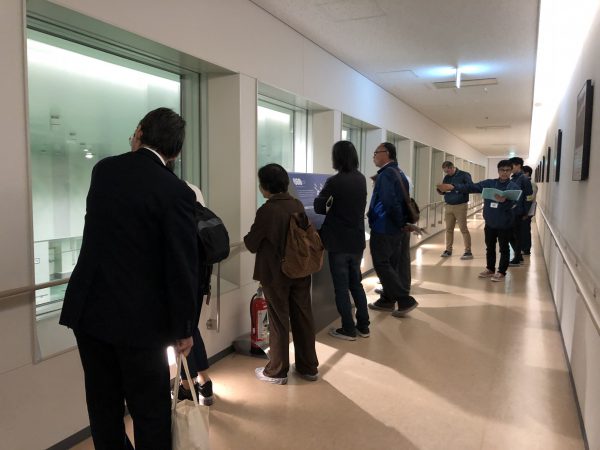 If you have been to tuna auction in Tsukiji, you find some disappointed.
Because there is glass between the market and observation deck, and the floor is different. (market is 1st floor and observation deck is 2nd floor)
There is no bustling sound and fishery smell.
However it's great opportunity to see so many tunas!
After 15th January 2019, we may go the mezzanine floor and you could feel the smell and sound.

(we took this photo before market open.)
The day time, there is less thing to do in Toyosu market.
But it's worth to visit in the early morning .
Enjoy watching so many tunas.
You could check this tour to see tuna auction!!
Japan Wonder Travel will help you to make your trip better!
What hotel is closest to Toyosu market
You may also like below articles
How to apply special Tuna Auction Tour in Toyosu market, TOKYO
Book a hotel in Japan
[PR]