Discover the fascinating world of sumo wrestling with our special exciting tours! If you travel to Tokyo in January, May, or September, you will be lucky enough to go to a sumo tournament alongside one of our English speaking guides on our sumo tournament tour. And if you are interested in watching burly, powerful wrestlers train up close, check out our daily morning practice tours!
Sumo Morning Practice Tours
We offer once in a lifetime tours where you can see the dynamic morning practice at the sumo stables in Tokyo! Only a select few stables actually allow people into the stables to see the morning practice. We have partnered up with some of these stables to bring you these exclusive tours to see the wrestlers intense and exhilarating morning practice. The tours take place daily expect Ground Tournaments or when the wrestlers are on tour.
[Audio Guide] Tokyo Sumo Morning Practice Tour: Watch Real Sumo Wrestlers Train
Embark on an unforgettable journey into the world of sumo wrestling with our exclusive Tokyo Sumo Morning Practice Tour at Arashio Stable. Witness the intensity of Japan's skilled sumo wrestlers as they train just feet away from you, offering an unparalleled experience of this ancient sport. Meet your guide at Hamacho Station(Toei Shinjuku Line) and head to Arashio Stable. Enhance your understanding of the sumo training with a live audio guide, as your expert guide provides insightful commentary from behind a glass wall through your earbuds. It's a big advantage of this tour since normally it's not allowed to talk during the practice, so it may be difficult to understand what exactly is going on in the practice without a live audio guide. Once the morning practice is over, you may even have the opportunity to take a memorable photo with the sumo wrestlers. Don't miss this unique chance to immerse yourself in the captivating world of sumo.
Sumo Stable Morning Training Watching Tour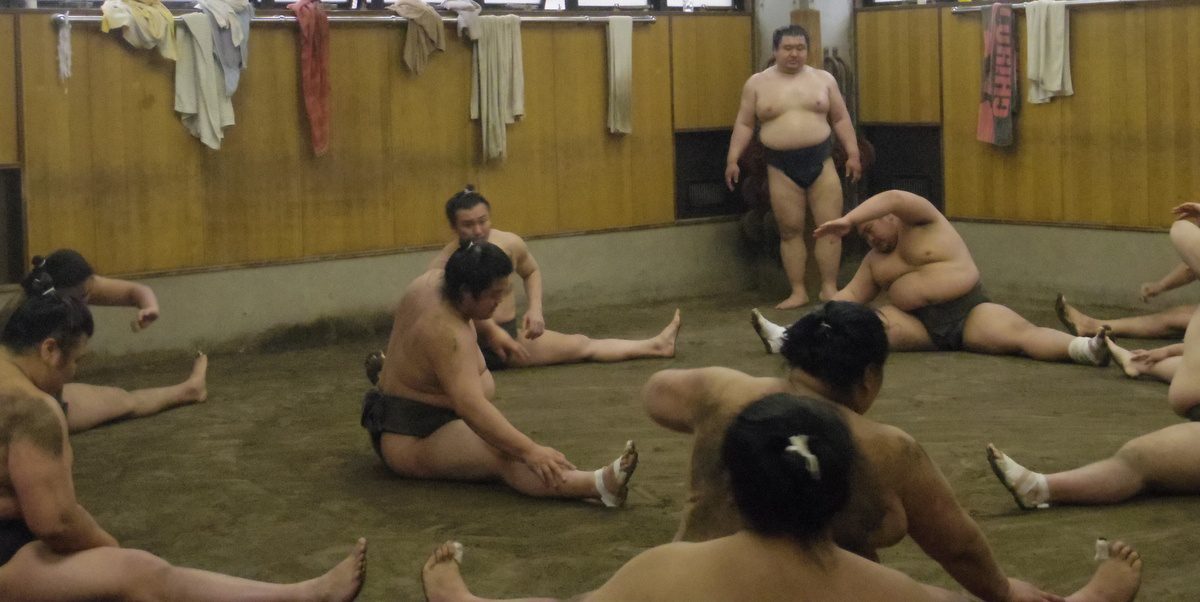 Take this unique opportunity to experience sumo morning practice in Tokyo where wrestlers train right in front of your eyes, without actually going to a tournament. Meet up with your local guide at Ryogoku Station and then take a 10-minute stroll to the sumo stable, while your guide explains the history and rules of sumo wrestling, as well as what you need to do and follow when visiting the sumo stable. Once inside the stable for the morning training, you'll witness the sumo wrestlers in action, pushing their bodies to the limit! Discover the unique combination of traditional sports and religious rituals, originally designed to entertain the Shinto deities. You may even get a chance to take photos with the wrestlers after they're done training.
Grand Sumo Tournament Tours in Tokyo
Grand Sumo Tournaments take place six times a year, and Tokyo hosts the tournament in January, May, and September. We offer tours on which you can go see the grand tournaments in Tokyo with a knowledgeable guide!
Tokyo Sumo Tournament Tour, May 2023 (Tickets Included)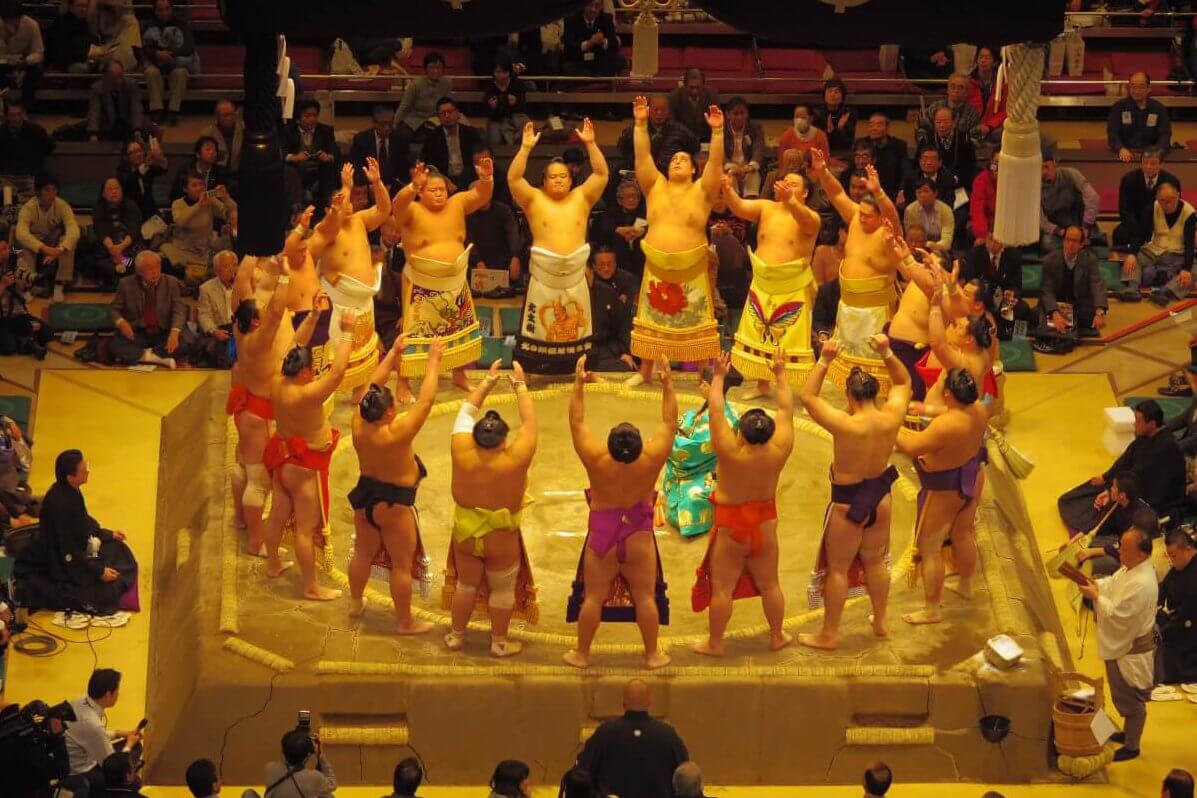 To ensure that you get a full understanding of the sumo matches and the sport itself, it is best to watch sumo with a knowledgeable and passionate guide! You can also visit the Sumo Museum, located inside the Ryogoku Kokugikan, which displays a wide range of exhibitions on the history of sumo and the ceremonial goods of the great rikishi(wrestlers) of the past.
Tickets can be hard to obtain as they often sell out quickly, but with our tour, you don't have to worry about it, as they are included!
We also offer other exciting tours throughout Japan including food and drink tours and private walking tours. Check out our website to find more tours at your destination!
Japan Wonder Travel Tours