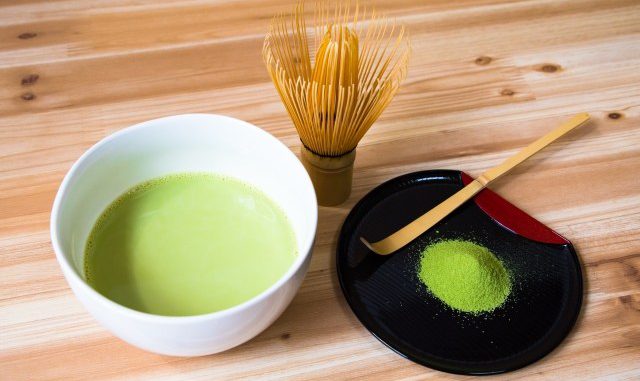 We often get a lot of requests for experiencing a Japanese tea ceremony in Tokyo.
In order to offer you the best information for it, we picked up some places where you can enjoy tea ceremony experience in Tokyo in this article.
There are various needs if we say "Tea ceremony experience". Some people want to watch the process of it, some want to make their own, and the other just want to taste and feel the Matcha. But don't worry, sit tight and get ready now.
[Japanese tea ceremony experience (Sadou)]
You can either watch tea ceremony or take part of it
HAPPO-EN
In the tearoom located in the fascinating garden, you can choose from 3 plans according to your wish.
Time: 30-60 minutes
Fees: Tea and sweets only -> 1,080yen / person
Tea-ceremony experience (chair) -> 2,160yen / person
Tea-ceremony experience (tatami) -> 8,640yen / person
*Weekday only, max. 2 people, you can enjoy the most formal tea ceremony experience.
Location: 〒108-8631 Tokyo, Minato-ku, Shirokanedai 1-1-1.
Tel: 03-3443-3775
https://www.happo-en.com/banquet/plan/detail.php?p=438
ASAKUSA JIDAIYA
It is 1 minute walk from Kaminarimon Gate in Asakusa. You can choose to watch the process of tea ceremony or experience it by your own. (It is possible to wear a kimono as an option)
Time: 30-50 minutes
Fees:
Experience of tea-serving (take part of it) -> 3,000yen / person (Minimum number of participants is 2)
Experience of tea-serving (visit only) -> 2,000yen / person (Minimum number of participants is 5)
Location: 〒111-0034 2-3-5, Kaminari-mon, Taito-ku, Tokyo
Tel: 03-3843-0890
http://www.jidaiya.biz/taikenmono.html
*Only 6 years old or above are allowed to participate
Shizu-Kokoro (Asakusa)
It is located between Asakusa and Kappa Bashi and you can experience tea ceremony in an authentic tea room. After you watched the whole process of the tea ceremony, you can experience it by your own.
Time: Tuesdays through Saturdays (closed on Sunday and Monday) between 10:00am – 5:30pm
Fees: 4,000yen / person (90 minutes)
Location: 1-9-8 Nishi Asakusa, Taito-Ku, Tokyo 111-0035 Japan
Tel: 03-5830-3449
https://shizukokoro.com/chado-workshop/
[Japanese tea ceremony experience by taking part of it]
Jugetsudo (Kabukiza)
It is a modern cafe located in Kabuki theater. Surrounded by numerous bamboos, you can learn how to make and drink tea through a lesson taught by professionals. And also, you can get a green tea kit set as gift when you join the lesson!
Time: Start from 10:30, 12:00, 13:00, 16:30 and 18:00 everyday
Fees: 6,000yen / person (Including Matcha tea kit set for Beginners which worth 4,270yen)
Location: 〒104-0061 Kabukiza Tower 5F, Ginza 4-12-15, Chuo-ku, Tokyo
Tel: 03-5652-5403
http://www.doedo.jp/experience10.html
[Japanese tea ceremony experience by watching the whole process]
TOKO-AN (Hibiya)
In the ceremonial chamber inside of the Imperial Hotel, you can watch as their tea is prepared in the traditional fashion.
Time: 10:00am – 4:00pm
Closed on Sundays and National Holidays
Fees: 2,000yen / person
Location: 1-1, Uchisaiwai-cho 1-chome, Chiyoda-ku, Tokyo 100-8558
Tel: 03-3504-1111
https://www.imperialhotel.co.jp/j/tokyo/facility/tokoan.html
HiSUi Tokyo (Ginza)
It is a really nice tea room located in the middle of Ginza. There are also different types of Japanese culture you can experience besides tea ceremony such as Kimono Dressing, Japanese Calligraphy, Samurai Swordsmanship etc.
Time: 30-45 minutes
Fees: 10,000yen / person (Minimum number of participants is 2)
Location: HiSUi Tokyo Koizumi Building 〒104-0061 5F Ginza 4-3-13 Chuo Ward Tokyo
Tel: 0120-666-107
http://en.hisui-tokyo.com/visitors
[Places where you can enjoy Matcha]
JAPANESE GARDEN (Tei-en)
You can also enjoy Matcha with nice atmosphere inside Japanese Garden.
Shinjuku Gyoen National Garden @ Rakuutei (700yen)
(http://fng.or.jp/shinjuku/service/rakuutei.html)
Rikugien Garden @ Fukiage tea house (510yen)
(http://teien.tokyo-park.or.jp/contents/restaurant031.html)
Hamarikyu garden @ Nakashima tea house (510-720yen)
(https://www.tokyo-park.or.jp/park/format/facilities028.html)
MUSEUM
There is a beautiful cafe stand inside of the museum where you can enjoy the Matcha in a wonderful atmosphere.
Nezu Museum @ NEZUCAFÉ (1,300yen)
(http://www.nezu-muse.or.jp/jp/guide/cafe.html)
These were some recommendations from us and hope you can get the valuable information depending on your purpose. Of course, if you discover some fantastic places, please let us know!
If you are interested in other Japanese culture, please check Shodo (Japanese Calligraphy) !
Book a hotel in Japan
[PR]