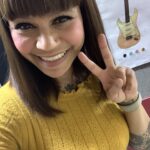 Writer's Profile
Misty Fujii is a Canadian who moved to Osaka, Japan in 2019 and married her Japanese sweetheart. In 2022 they had a baby and moved to Fukui for the clean country air. She is a DJ who teaches English part time and writes in order to share Japan with the world. She gets excited about collecting vintage vinyl records, food of all countries, travelling and renovating her traditional Japanese house.
This post may contain some affiliate links. When you click through and make a purchase we may receive some commission, at no extra cost to you.
Look no further than central Osaka for an oasis of art, culture, and commerce. Imagine a small island in the city's heart, where creativity meets history in an urban paradise. That's Nakanoshima!
Nakanoshima and the surrounding area have a deep history of being a hotspot for commerce, where merchants traded things like rice. Now it's a hub of contemporary artistry that will impress you at every turn. Abundant water and green space surround this beautiful neighborhood, full of things to see and do. Discover many political, cultural, and artistic treasures, including museums, libraries, city offices, and a charming church! Nakanoshima is an absolute architectural wonderland with buildings that represent all different styles. 
Let us introduce you to ten of the most awe-inspiring places you'll find in Nakanoshima and the surrounding area to get you started on a day that will charm your senses and ignite your creativity.
1. Nakanoshima Museum of Art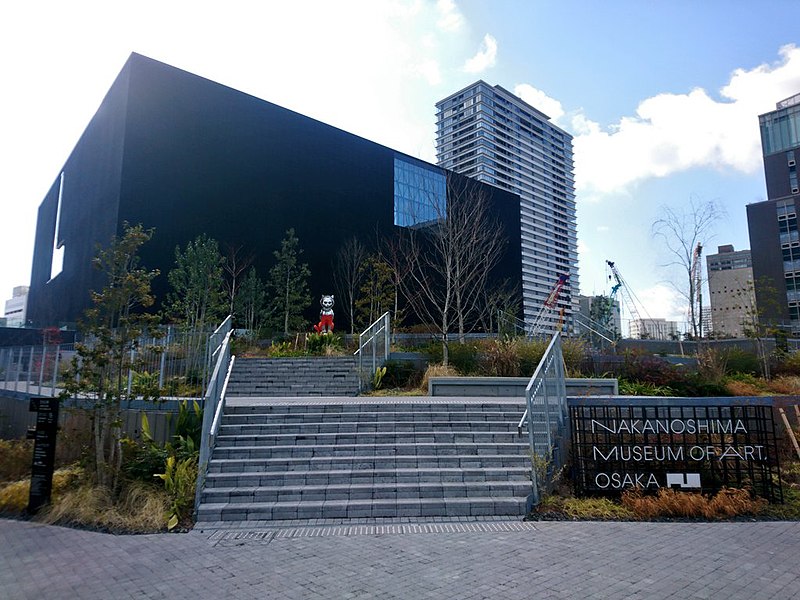 Prepare for a sensory delight at the Nakanoshima Museum of Art! From the cheeky space cat statue, clad in a vibrant orange suit, to the striking contrast it creates against the dark building behind it, every area has clever and well thought out architecture. After 30 years, this museum finally opened its doors in 2022, bridging the gap between history and the future. With over 6000 captivating artworks dedicated to "modern and contemporary art in Osaka and the world," including Modigliani's nude statues and Yuzo Saeki's Western-style art, immerse yourself in a world of artistic brilliance. And keep your eyes peeled for the ever-changing exhibitions passing through. 
2. The National Museum of Art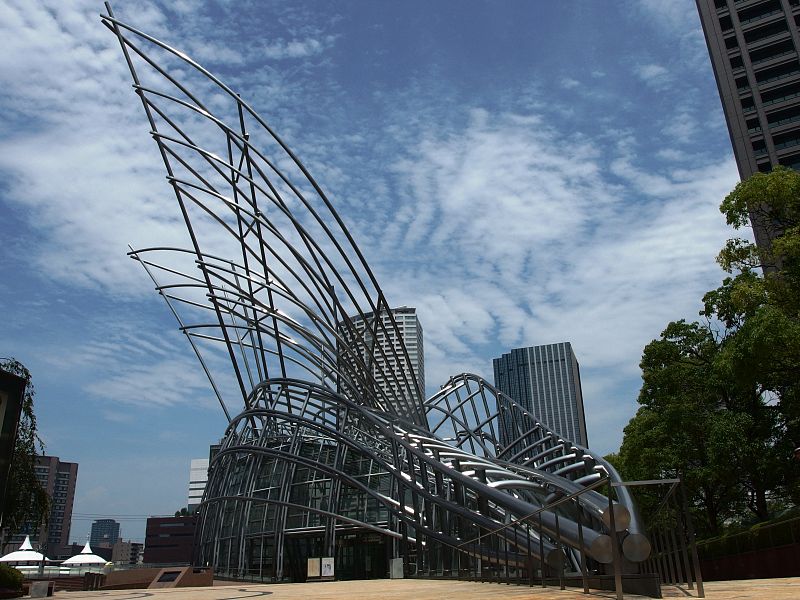 The National Museum of Art is Osaka's extraordinary underground wonder of a museum. Inspired by majestic bamboo plants, the entrance gate is a masterpiece in its own right, created by architect César Pelli. It is a treasure trove for contemporary art enthusiasts with over 8000 art pieces and a rotating lineup of famous exhibits. Prepare to feast your eyes on masterpieces by artists like Pablo Picasso, Yasuo Kuniyoshi, and Boris Mikhailov, transporting you on an artistic journey that transcends borders. Don't miss your chance to soak up the creative brilliance of both Japanese and international artists!
3. Nakanoshima Kosetsu Museum
Next, get ready to be enchanted by the captivating Kosetsu Museum of Art. Curated by the visionary Murayama Ryohei, founder of Asahi Shimbun newspaper, this collection of Japanese and East Asian antique art is a true gem. It's a journey through time and culture, from arms and armor to Buddhist art, calligraphy, and tea ceremony implements. Take advantage of seeing a replica of a famous tea house and the memorial room dedicated to the museum's founder, which reveals the fascinating history of Nakanoshima and Asahi Shimbun. Immerse yourself in this remarkable museum's rich tapestry of Japan and East Asia.
4. Osaka City Central Public Hall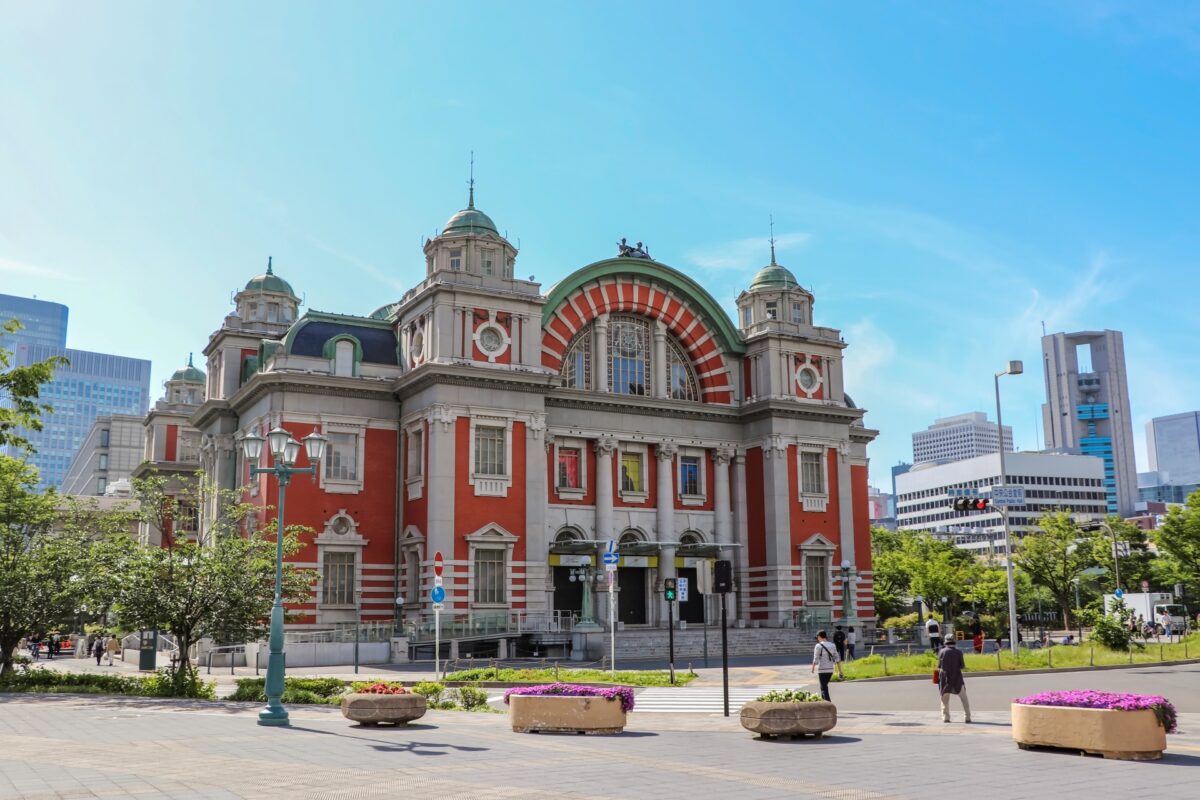 A must-visit on your Nakanoshima list is the architectural marvel of the Osaka City Central Public Hall. This Neo-Renaissance beauty, adorned with a striking red brick wall and crowned by a magnificent bronze dome-shaped roof, has been a cultural and artistic hub for over a century. Step inside the exhibition room, where photo panels and historical tidbits will transport you through time. But the true showstopper here is the building itself, breathtaking against the shimmering waters and the endless blue sky. History and architecture buffs, you especially want to see this!
5. Osaka Prefectural Nakanoshima Library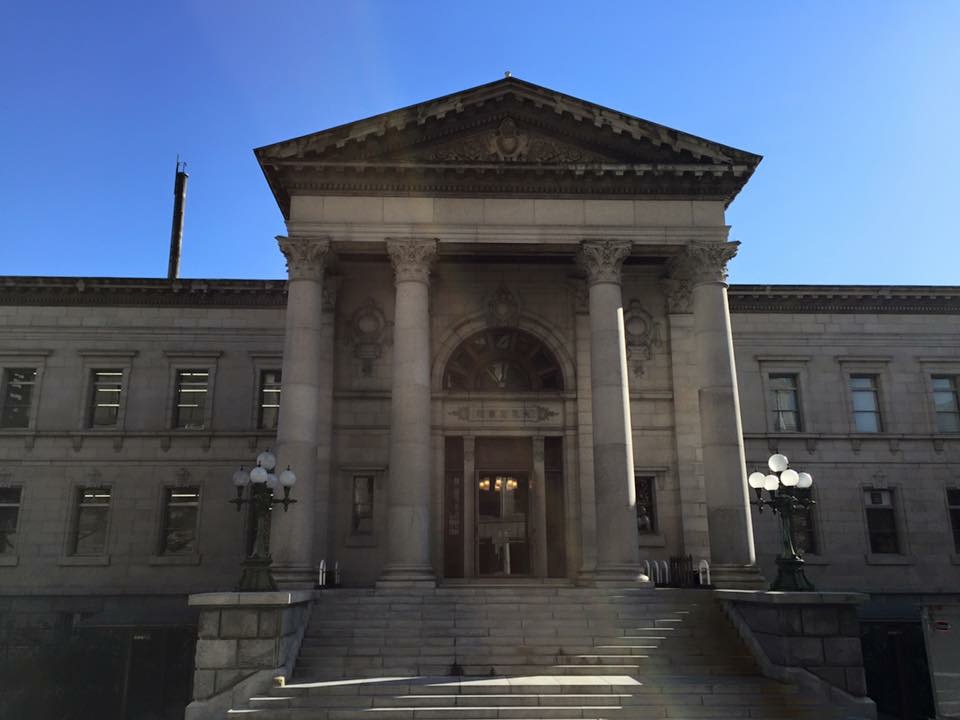 The library may be far from the top of your travel itinerary. Still, if you love old buildings, you owe it to yourself to see this unique building in Japan, modeled after a Greek temple. The central plaque reads "Osaka Library," which is a testament to the fact that this was the first library in Osaka, opened in 1903. Inside is even more incredible with a central domed ceiling, imperial staircase, and tall windows evoking an early Renaissance style. The best part? Library cards are optional to appreciate the stunning decor or even indulge in some leisurely book browsing.
6. Kawaguchi Christ Church Cathedral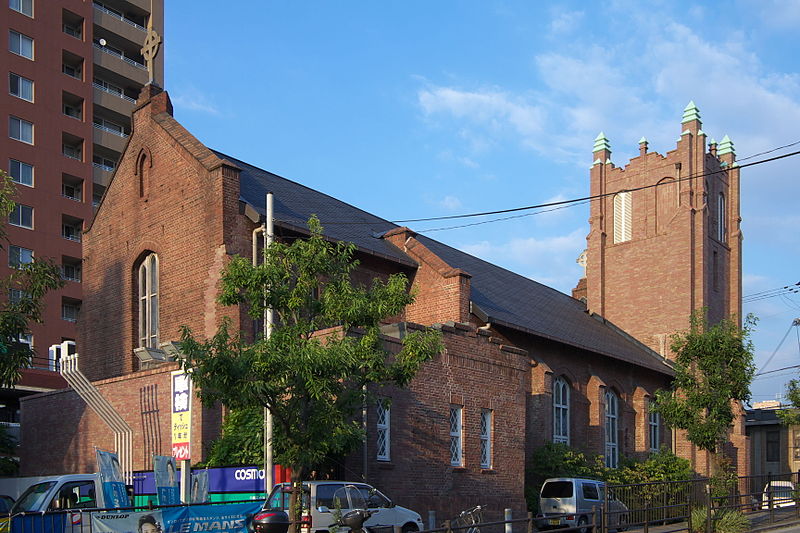 Try a unique experience during your trip to Japan: visiting a Western-style church! Nestled near Nakanoshima Island, this architectural gem showcases American Gothic design, a testament to the burgeoning Western influence of that era. The church originated in 1870, with the present structure built in 1920. Although initially catering to foreigners, today, the church attracts a diverse congregation seeking spiritual solace or a glimpse into Christianity. Feel free to join their Sunday morning worship services or marvel at the church's beauty from the outside.
7. Aoyama Building
Step into a slice of Spanish charm with the Aoyama Building. Built in 1921, this enchanting structure exudes European inspiration with its ivy-clad façade. Formerly a residence, it has transformed into a bustling mix of offices and commercial spaces, featuring a cozy cafe on the ground floor. Take a moment to relax and soak in its remarkable details, including the gorgeous original fireplace and intricately patterned moldings. As a designated 'National Registered Tangible Cultural Property,' the Aoyama Building is a timeless beauty worth exploring.
8. Dobuike Seni Kaikan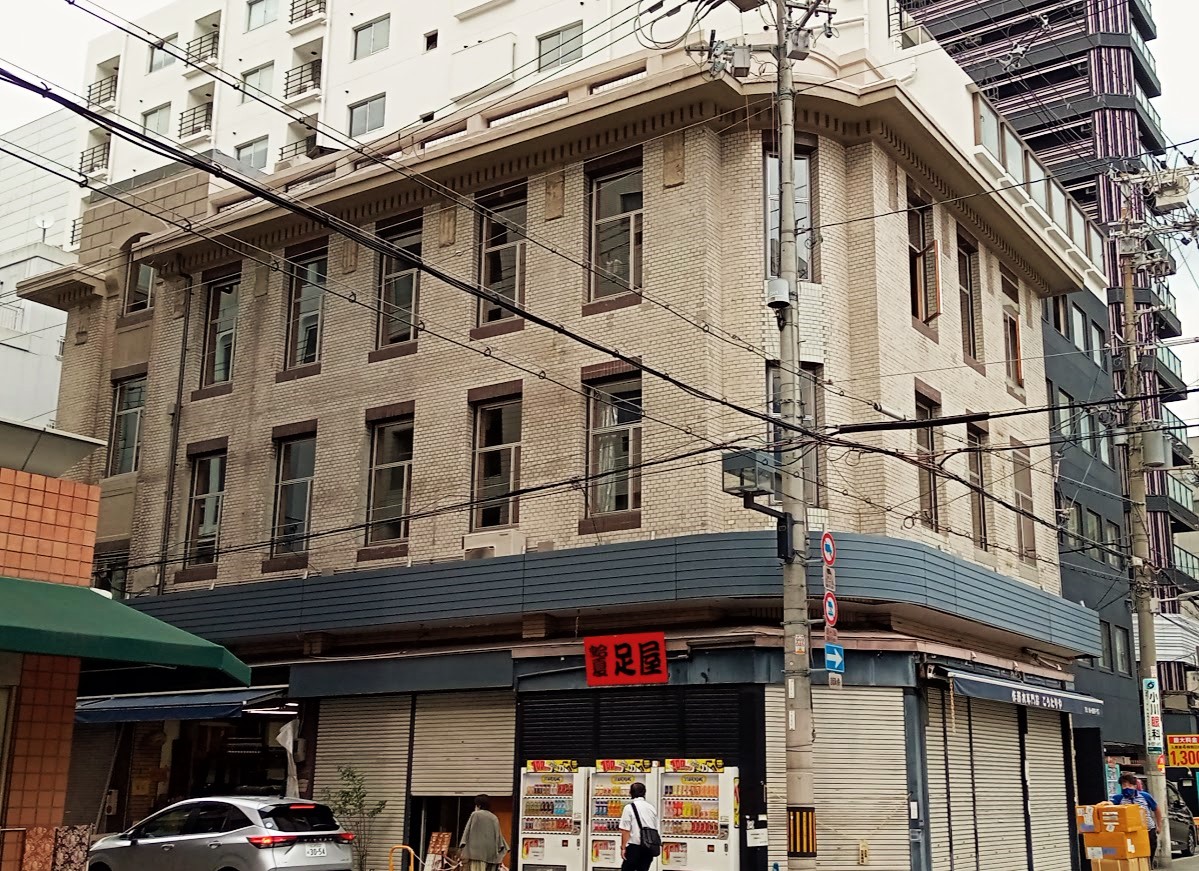 Get ready for a nostalgic journey at Dobuike Seni Kaikan, slightly beyond the Nakanoshima border. Originally a bank dating back to 1922, it is now a cherished relic of Osaka's modernist architectural history. Despite numerous renovations that erased its original facade, a recent regeneration project successfully revived its authentic charm while embracing a contemporary twist. Today, the space hosts pop-up shops, compelling art exhibits, and a rooftop restaurant open every second Saturday of odd-numbered months.
9. Daibiru Honkan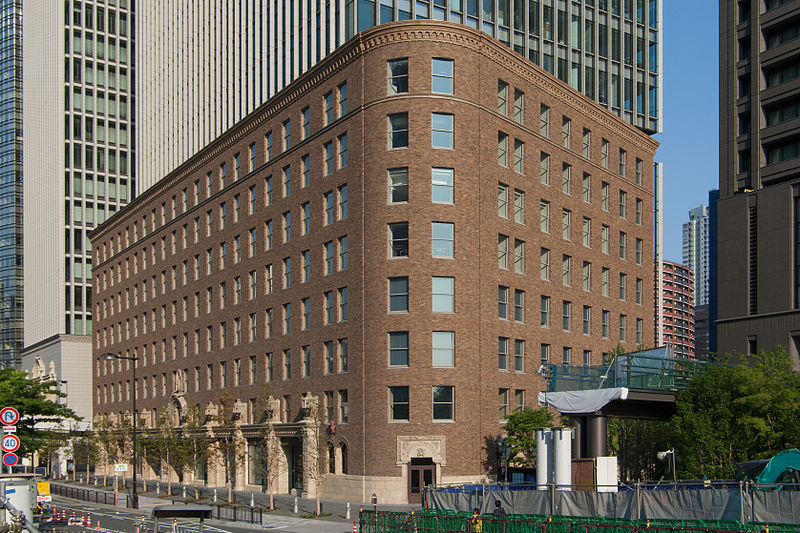 Witness the perfect blend of old and new at this remarkable corporate office building on Nakanoshima island. Towering at 100 meters, the structure, originally built in 1923, underwent a magnificent transformation that beautifully melds ultra-modern elements with Neo-Romanesque architecture. While the building underwent massive renovations, the original bricks were artfully repurposed, preserving the charm of yesteryear. Venture inside and unwind in the Salon Daibiru 1923, a recreated social room that echoes the building's rich history. Alternatively, savor a cup of coffee at Cafe AMADEUS STORY on the first floor.
10. Nakanoshima Children's Book Forest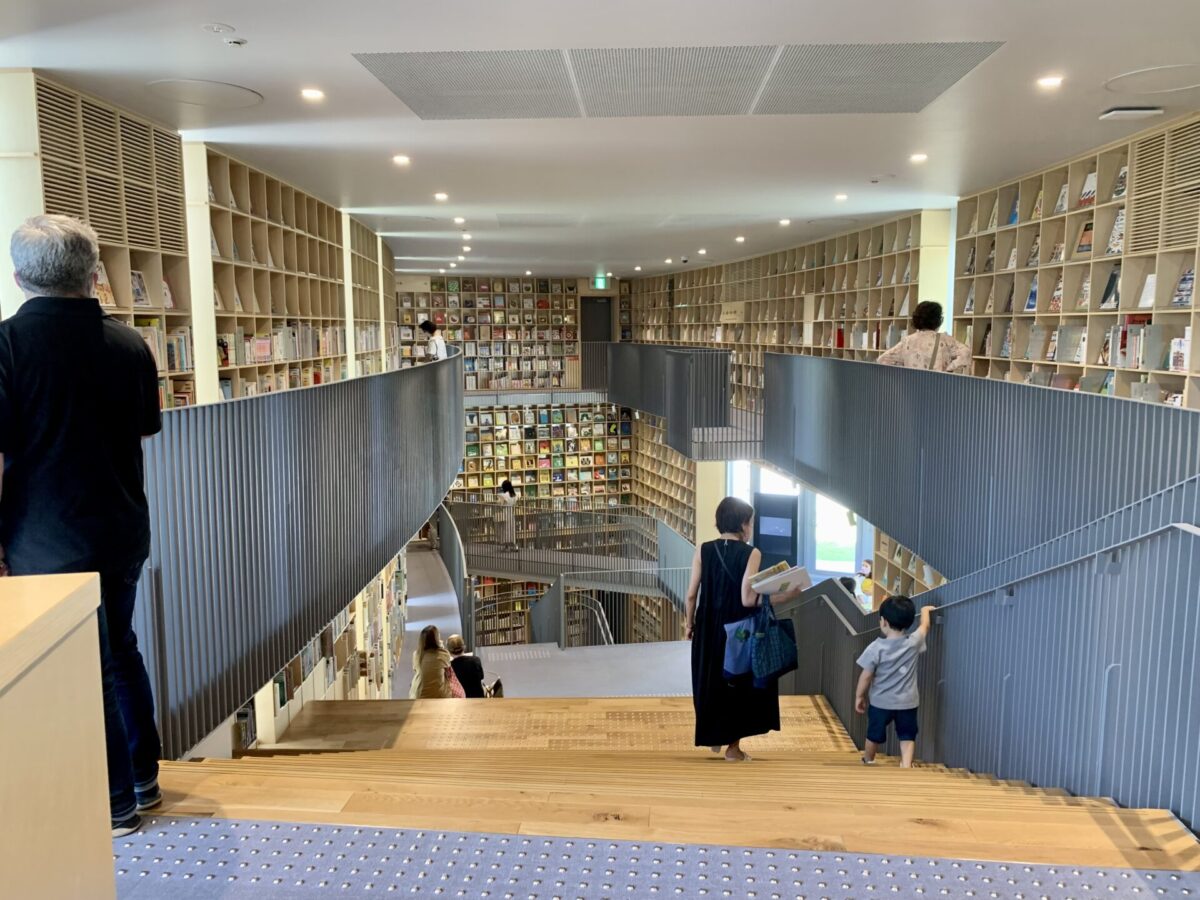 You don't have to be a child to indulge your inner bookworm, where literature and architecture blend seamlessly at this awe-inspiring library. Designed by the renowned Tadao Ando, this space transcends conventional libraries, embodying a masterpiece in its own right. Unwind from the hectic digital world and delve into the wonders of exploration as shelves overflowing with front-facing books greet you on every floor. Despite its open layout, you'll find cozy corners and hidden nooks where readers of all ages can lose themselves in enchanting stories across genres and topics. Embrace the magic of this unique space and let your imagination run wild.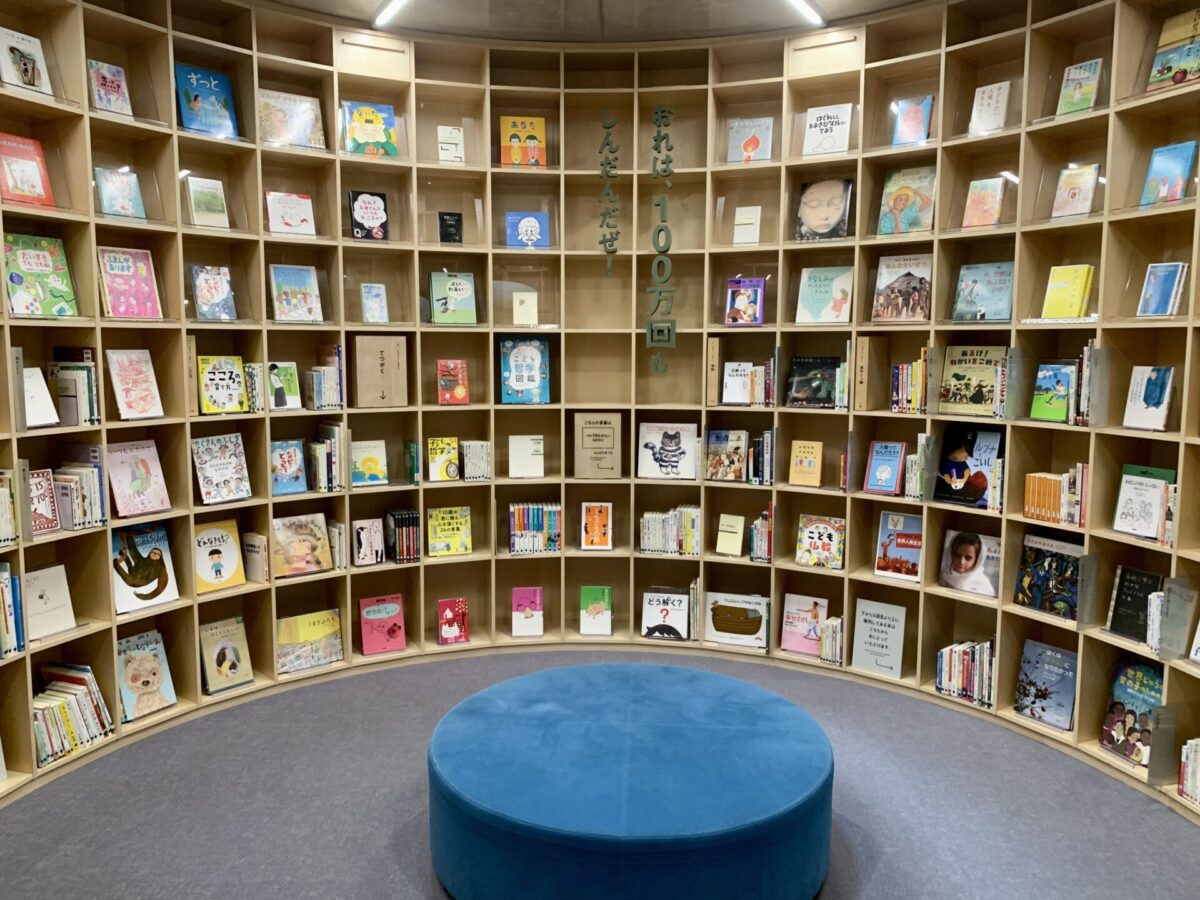 Getting to Nakanoshima is easy by taking the Keihan Railway to Yodoyabashi Station or the Osaka Metro to Higobashi Station.
A visit to Nakanoshima pairs well with a guided Osaka tour, the ultimate way to dig deep into the city and its creative history (and present!).  
Japan Wonder Travel Tours
Japan Wonder Travel is a travel agency that offers guided tours throughout Japan.
From private walking tours to delicious Food and Drink tours, we can help you organize the best tours just for you! If you want to explore Japan and learn more about the history and backstories of each area you are visiting, our knowledgeable and friendly English speaking guides will happily take you to the best spots!
In addition, we can provide you with any assistance you may need for your upcoming trip to Japan, so please feel free to contact us if yu have any questions or need some help!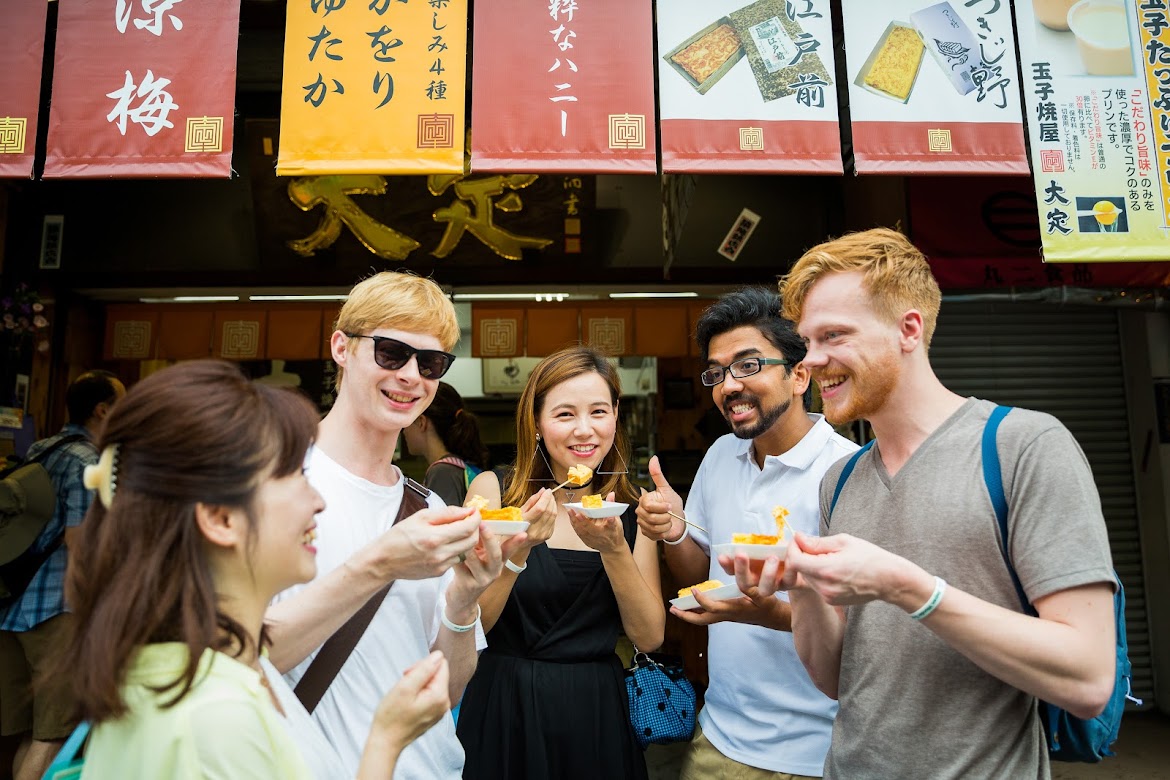 ▶Tokyo 1–Day Highlights Private Walking Tour (8 Hours)
There's no better way to explore an area than taking a tour with a knowledgeable local guide. You will have the chance to learn about the history and interesting background stories of Tokyo, as well as discover some hidden gems which can be hard to do without a guide.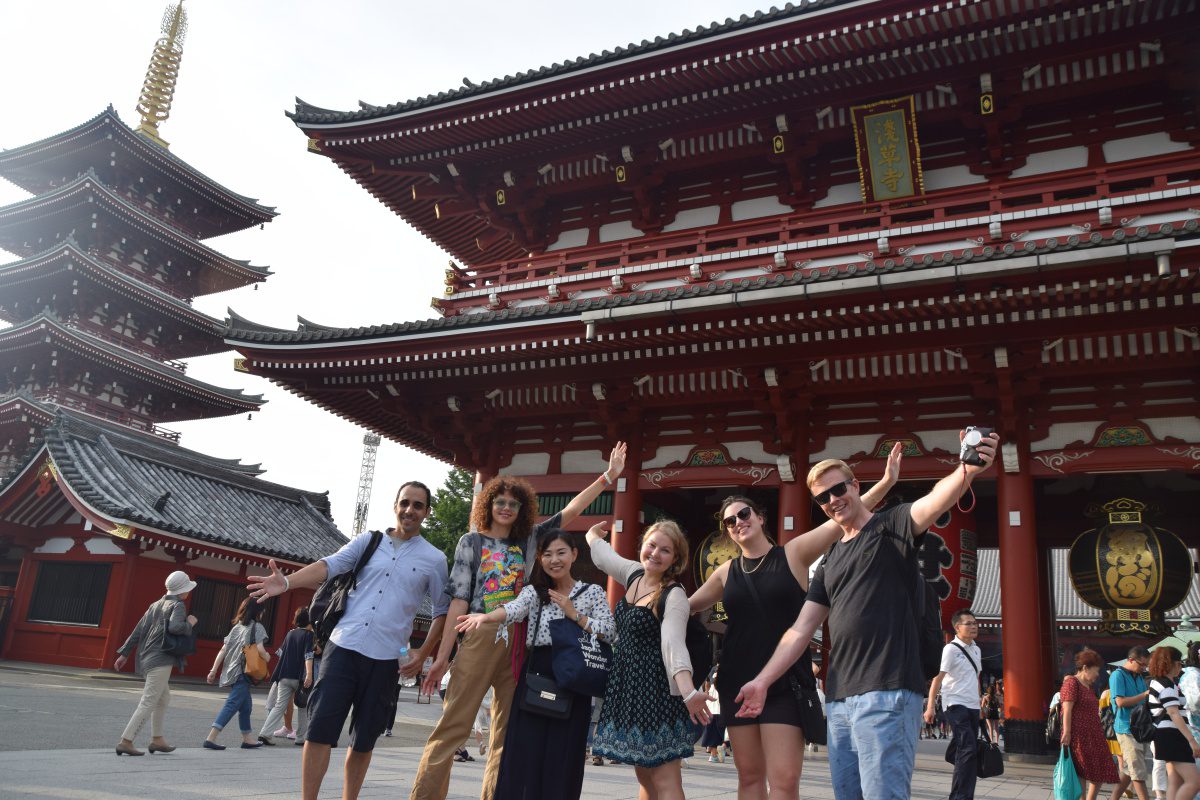 ▶Mt. Fuji Day Trip Bus Tour from Tokyo
Experience the breathtaking views of Mt. Fuji by visiting the highlights of the area on our guided sightseeing bus tour! Departing from Shinjuku in central Tokyo, you can travel comfortably to all of the best spots in the area by bus.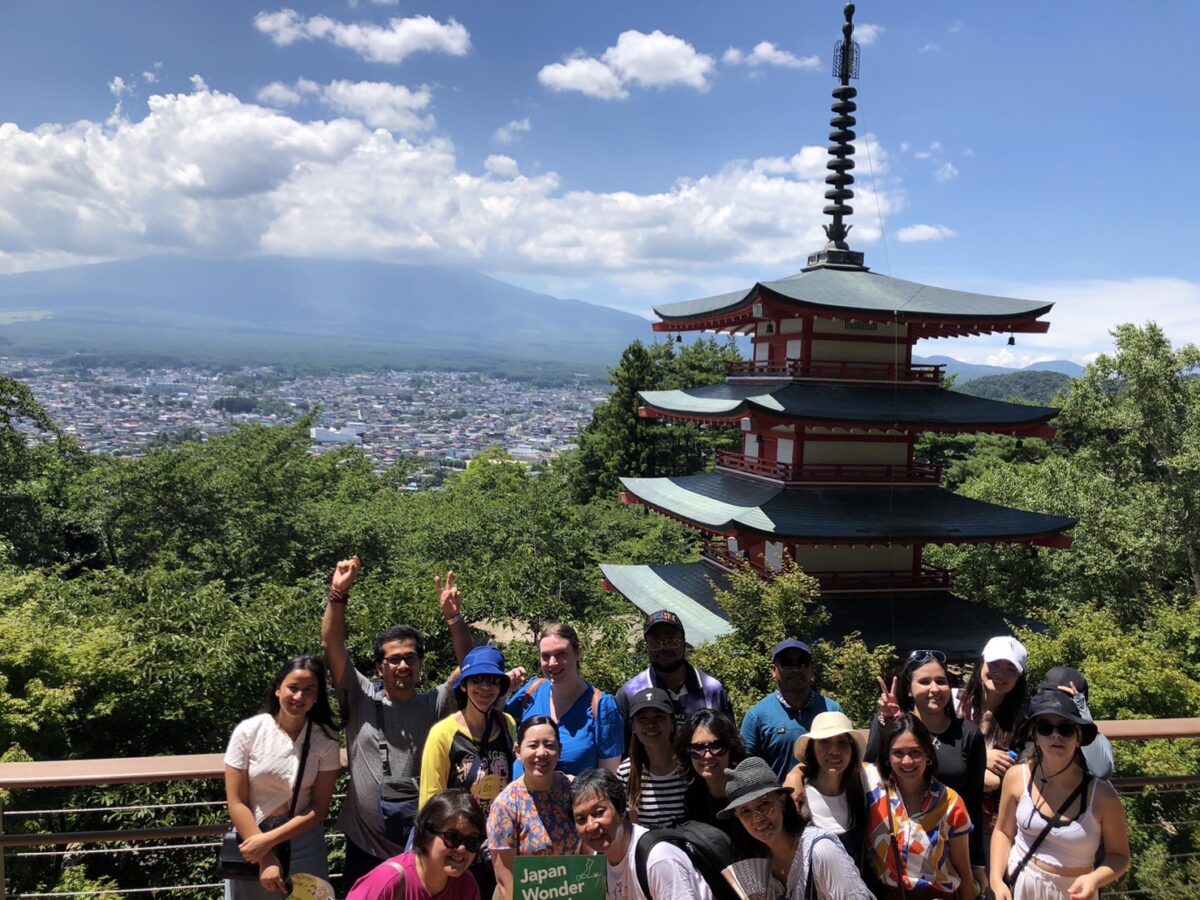 Follow us on Instagram, Facebook, Twitter, and TikTok for more travel inspiration. Or tag us to get featured!
Happy traveling!
Other articles you might be interested in