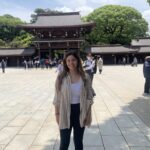 Writer's Profile
Tristyn (こころ) Perrin is a Japanese American student who was born and raised in Little Rock, Arkansas in the United States. She attends the University of Arkansas at Little Rock where she is a Donaghey Scholar majoring in Applied Communications and Graphic Design. She enjoys writing and being able to connect with others through conversation. She has a passion for art and taking pictures. She likes to play soccer and hang out with her friends during her free time as well as explore nature.
Osaka is one of the bigger cities in Japan. Known for its buzzing nightlife, amazing street food, and modernized architecture, many people find Osaka appealing. Osaka has a little bit of everything when it comes to things to do. With Osaka's size, it can be a little intimidating to take on for the first time. Luckily for you, we've got your back! In this article, we will introduce a list of 25 things to do in Osaka.
▼Book the best private tour in Osaka!
Osaka Highlights Private Walking Tour
Joinourone-dayguidedtourtodiscoverthebestofOsaka.Withitsuniqueanddistinctcharacter,Osakapromisesanunforgettableexperience.Indulgeindeliciouslocalcuisinealongthe...
1. Visit The Heart of Osaka at Dotonbori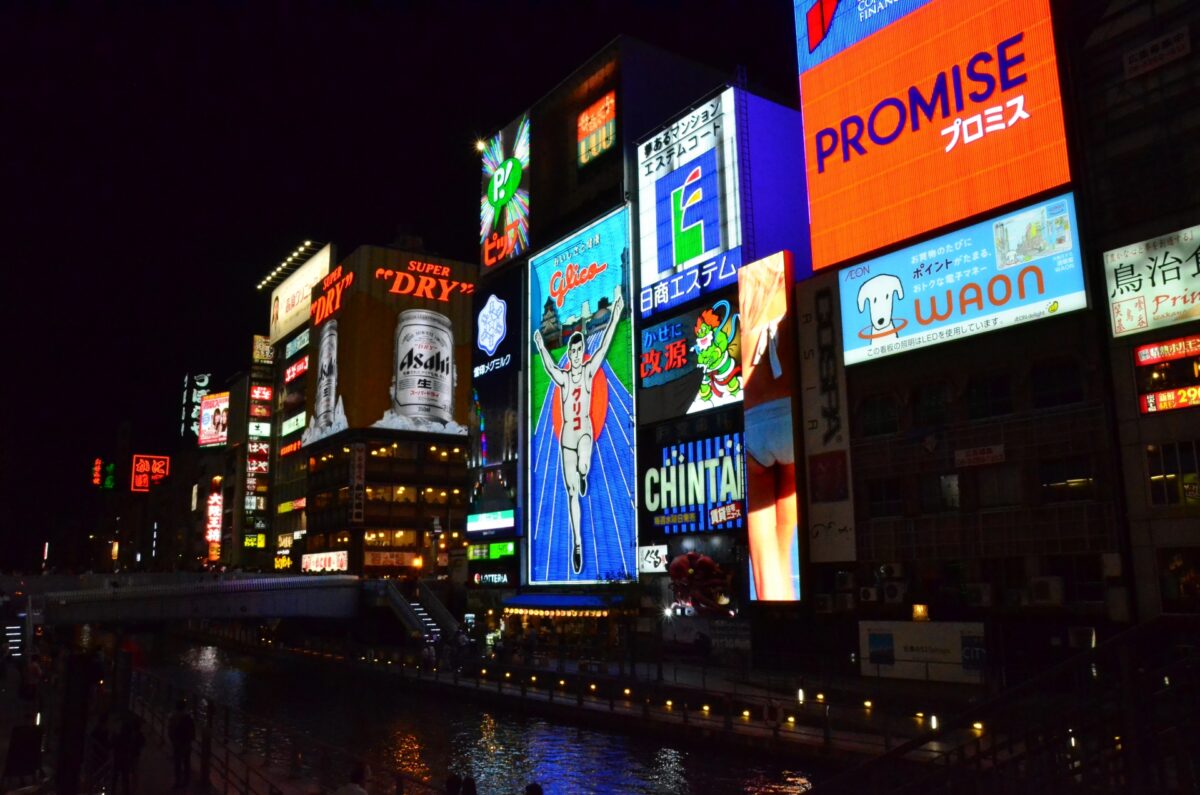 Dotonbori is the heartbeat of Osaka, bringing in hundreds of thousands of visitors throughout the year. People come to Dotonbori to enjoy the colorful, giant 3D signboards that light up the night, as well as the lively entertainment and large selection of foods to try. Make sure to visit the famous restaurant Kukuru. You don't want to miss the opportunity to try Osaka's authentic takoyaki dish of octopus dumplings. You can also enjoy a 20 minute boat sightseeing tour that goes under each of the 9 landmark bridges. Don't forget to also take your picture in front of the iconic Glico sign that stands tall in Dotonbori.
2. Revisit Important History at Osaka Castle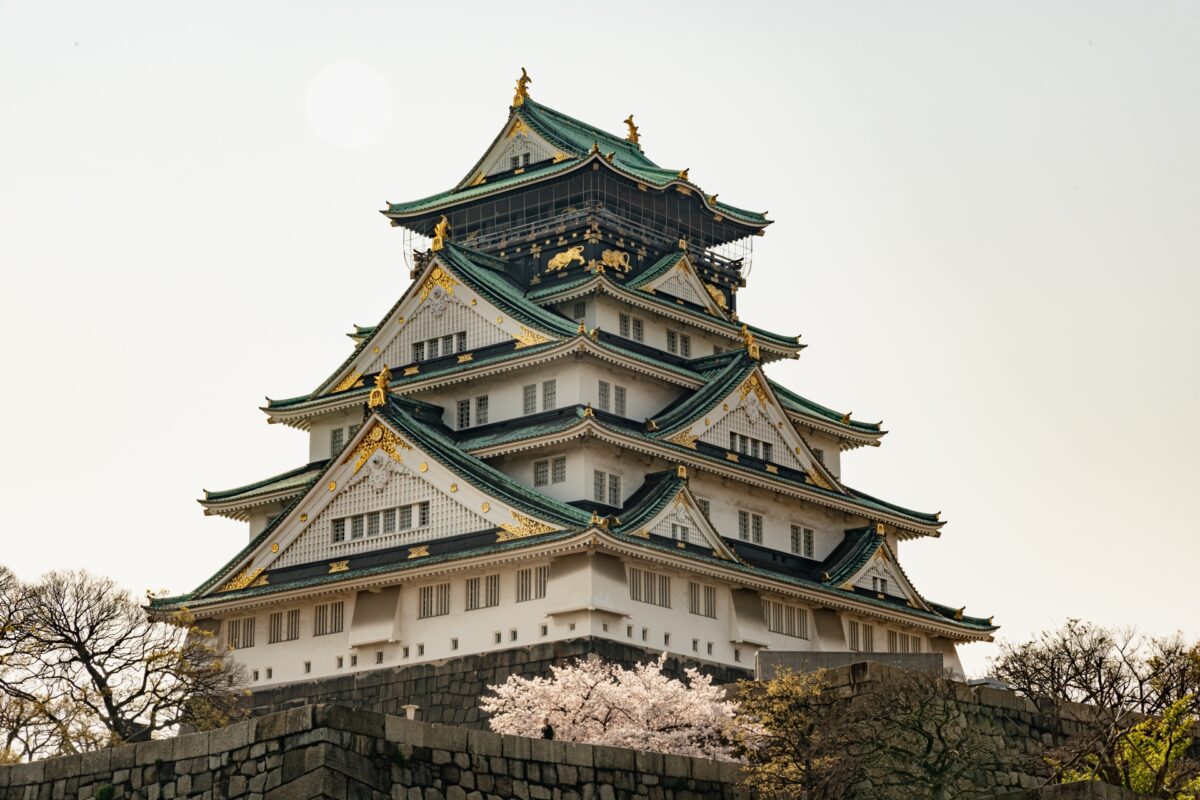 Surrounded by cherry blossoms, in all its glory, you are able to witness an important symbol of history at Osaka Castle. To many, this castle represents unification. It was built to show the power of the samurai warlord and Japan ruler, Toyotomi Hideyoshi, when he was successful in unifying Japan. The history behind the castle is fascinating to learn about, so visiting is definitely worth it. Osaka Castle is a beautiful landmark that is surrounded by an equally beautiful park that you can walk around and enjoy.
3. Take A Dive Into Osaka Aquarium Kaiyukan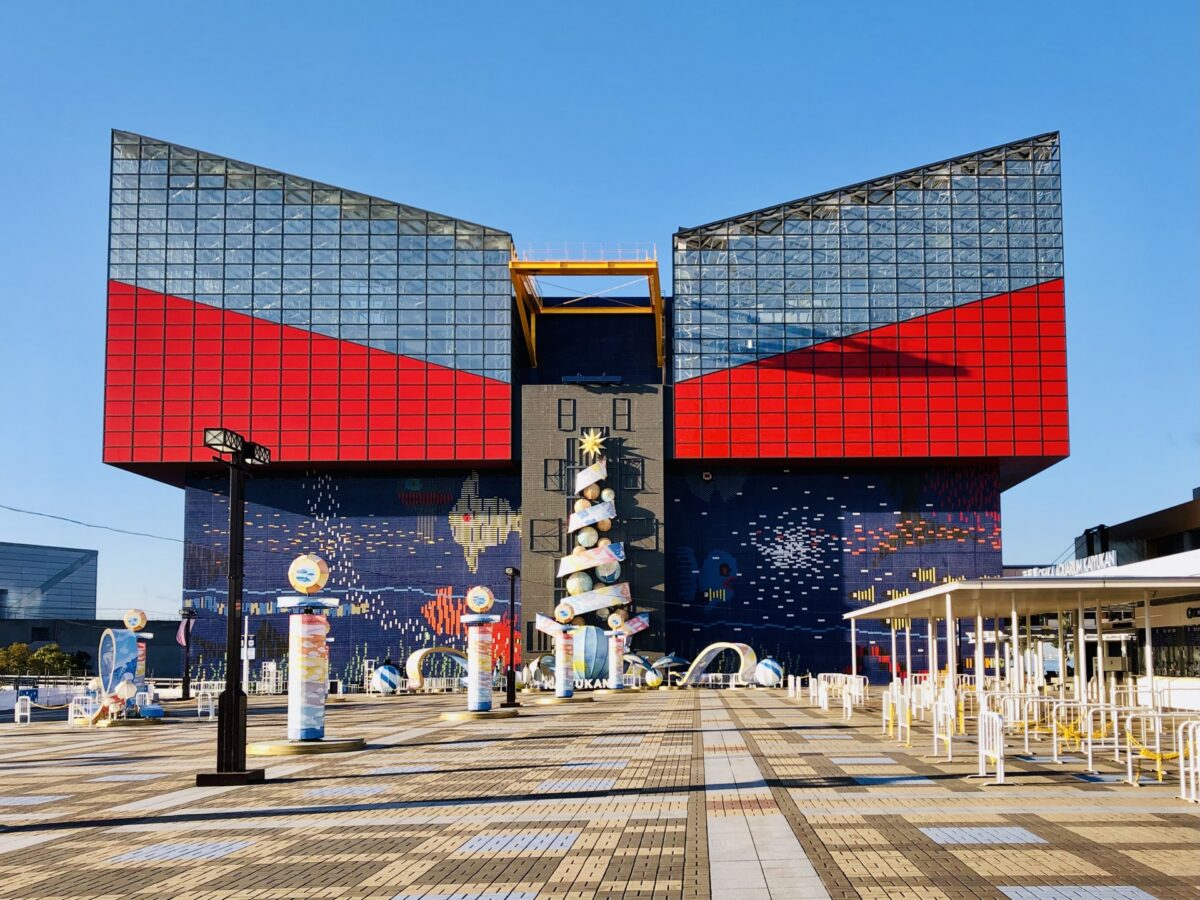 Osaka's Kaiyukan is one of the largest aquariums in the world. It offers a lot of different immersive experiences where you are able to get face-to-face with beautiful wildlife, ranging from sea creatures to land animals. There are 15 different exhibitions, each offering their own unique experiences. General admission fees are ¥2,700 and under, depending on your age. There are also other ticket options that offer special access to activities like getting to be a part of feeding time for some of the animals.
4. Immerse Yourself In the World of Universal Studios Japan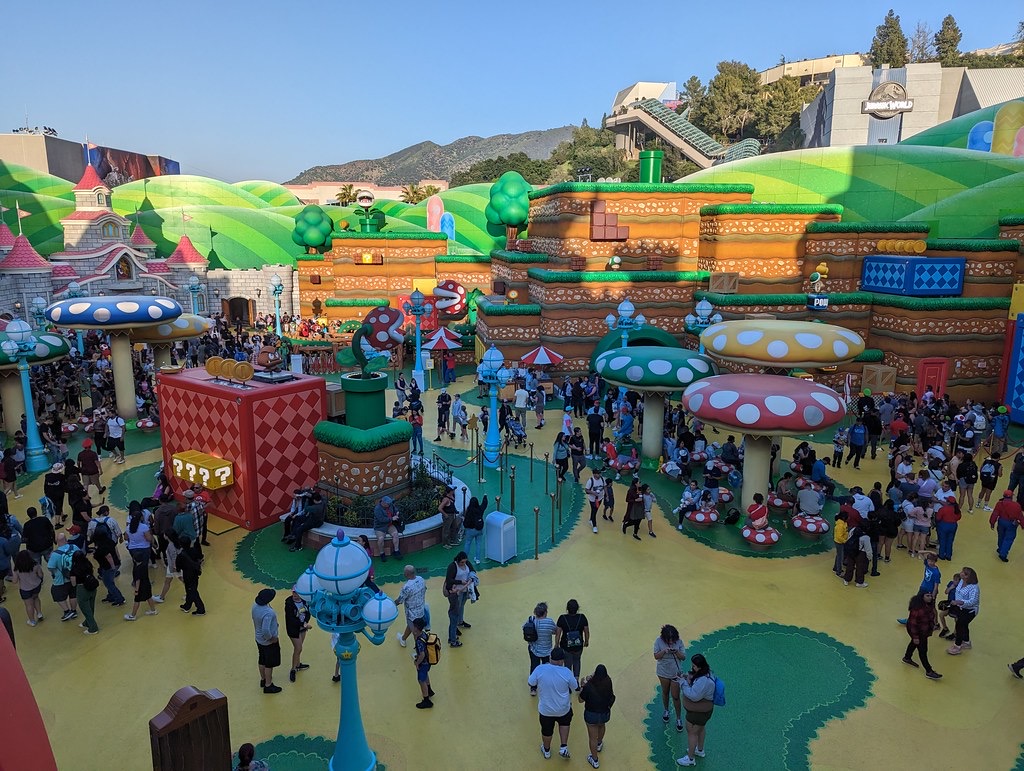 At Universal Studios Japan, there are ten different sections to visit such as Jurassic Park, Super Nintendo World, The Wizarding World of Harry Potter, and more. Universal Studios have large displays from different movies or games, making you feel as though you are in a different world. There are many different amusement park rides that visitors can enjoy. Rides range from kiddy-rides to more intense roller coasters. Universal Studios offers many picture opportunities with popular characters, which is very popular in Japan. You can spend an entire day at Universal Studios as they have a lot of restaurant options and a wide shopping selection. Plan to visit Universal Studios for more than one day because there is so much to do!
Book your E-tickets here!
5. Get Lucky at Namba Yasaka Jinja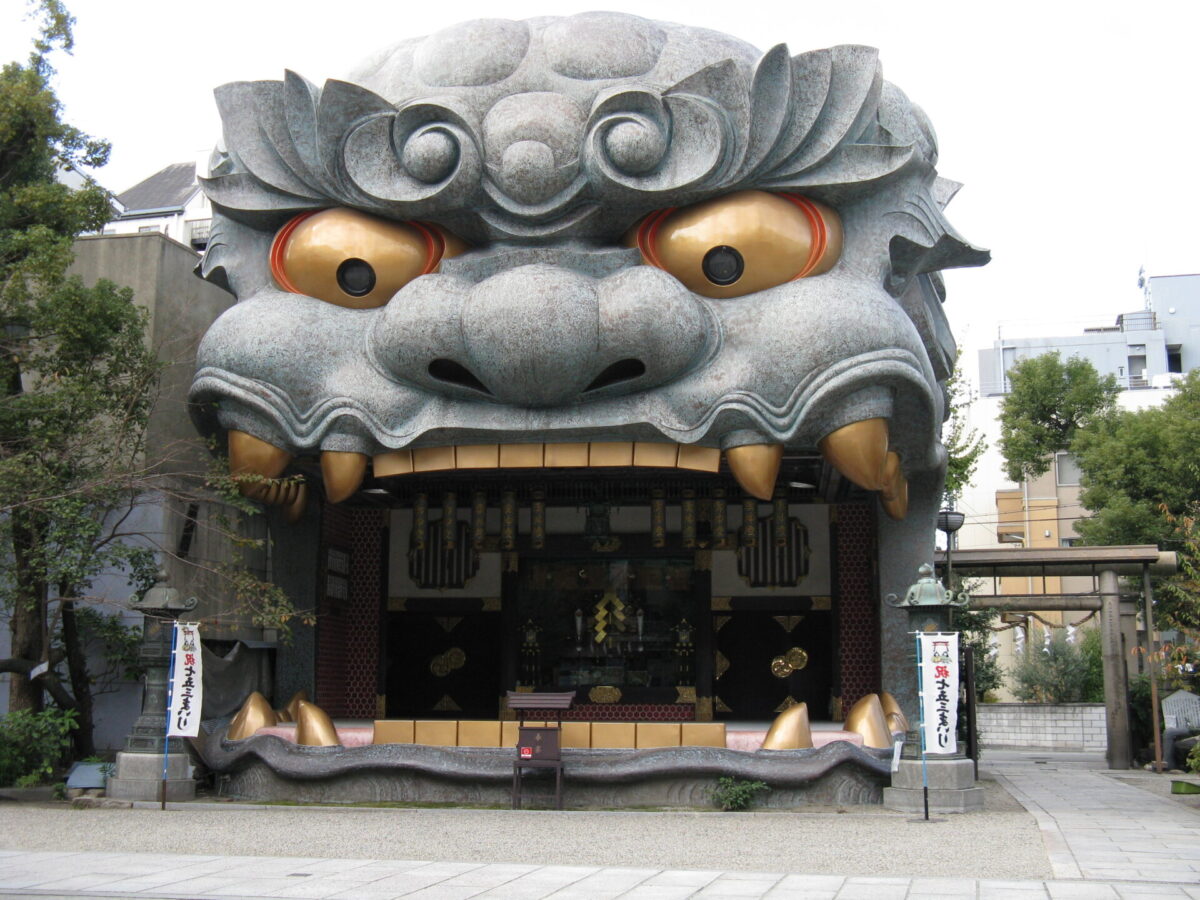 Namba Yasaka Shrine is home to Namba's guardian deity, Susano-no-Mikoto. One of the most distinctive characteristics of this shrine is the lion-shaped stage. It is believed that the mouth of the lion swallows evil spirits and brings good luck. One of the best times to visit this shrine is the third Sunday of January. An annual festival is held on this day where you can witness a big tug-of-war competition, which is meant to reenact the myth where Susano-no-Mikoto once killed a giant snake god, saving the Japanese people from danger and hardship.
6. Experience A Whole New World at Shinsekai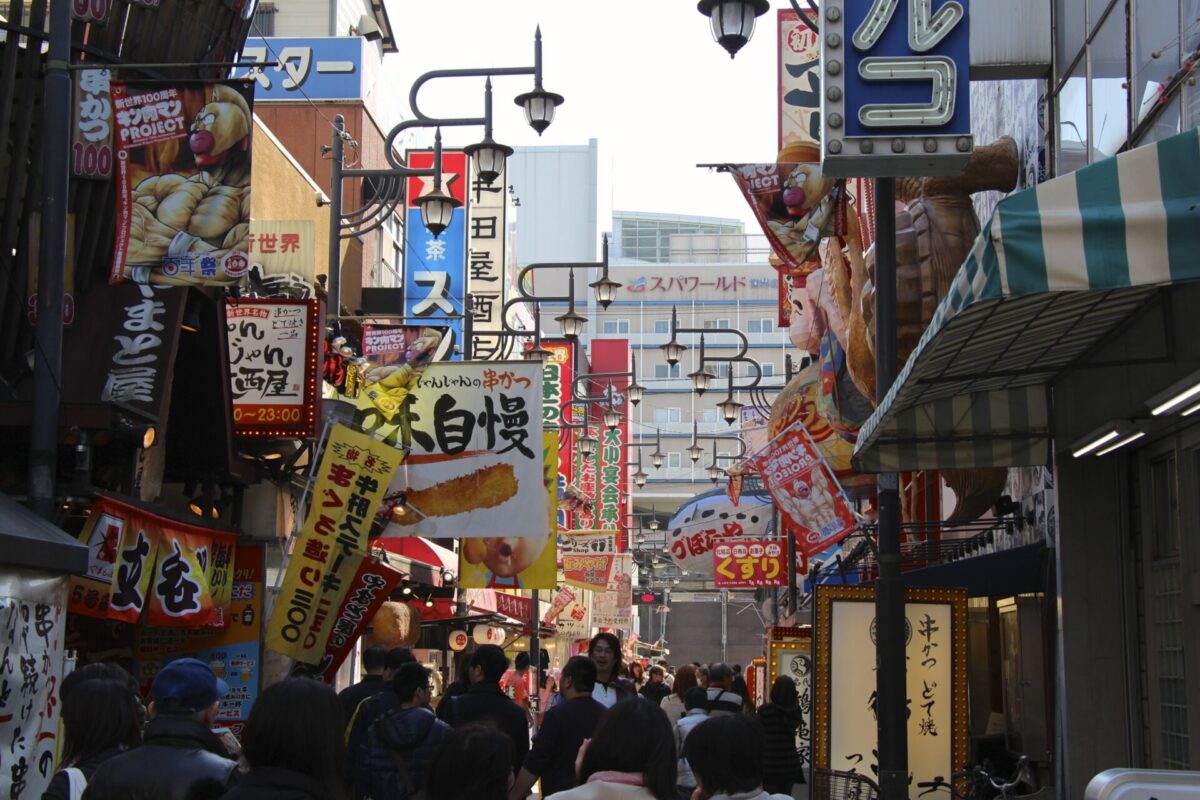 Meaning "New world," Shinsekai is a place that was intended for entertainment. The district is modeled after Paris, France and Coney Island in New York. One of the most iconic symbols of Shinsekai is the Tsutenkaku tower. This tower, inspired by the Eiffel Tower, can often be thought of as a key symbol of Osaka, bringing the locals a sense of pride as many come to see it. The tower has observation floors on the 4th and 5th floor where you can look out at the rest of Shinsekai. Shinsekai is a good place to go if you like shopping and playing games. There is plenty to do, such as go to Spa World or their famous street Janjan Yokocho Lane, which has many shops and games. You can't forget about the kushikatsu restaurant in Janjan Yokocho, selling their famous deep fried skewers of breaded meat and vegetables.
7. Witness Shitennoji Temple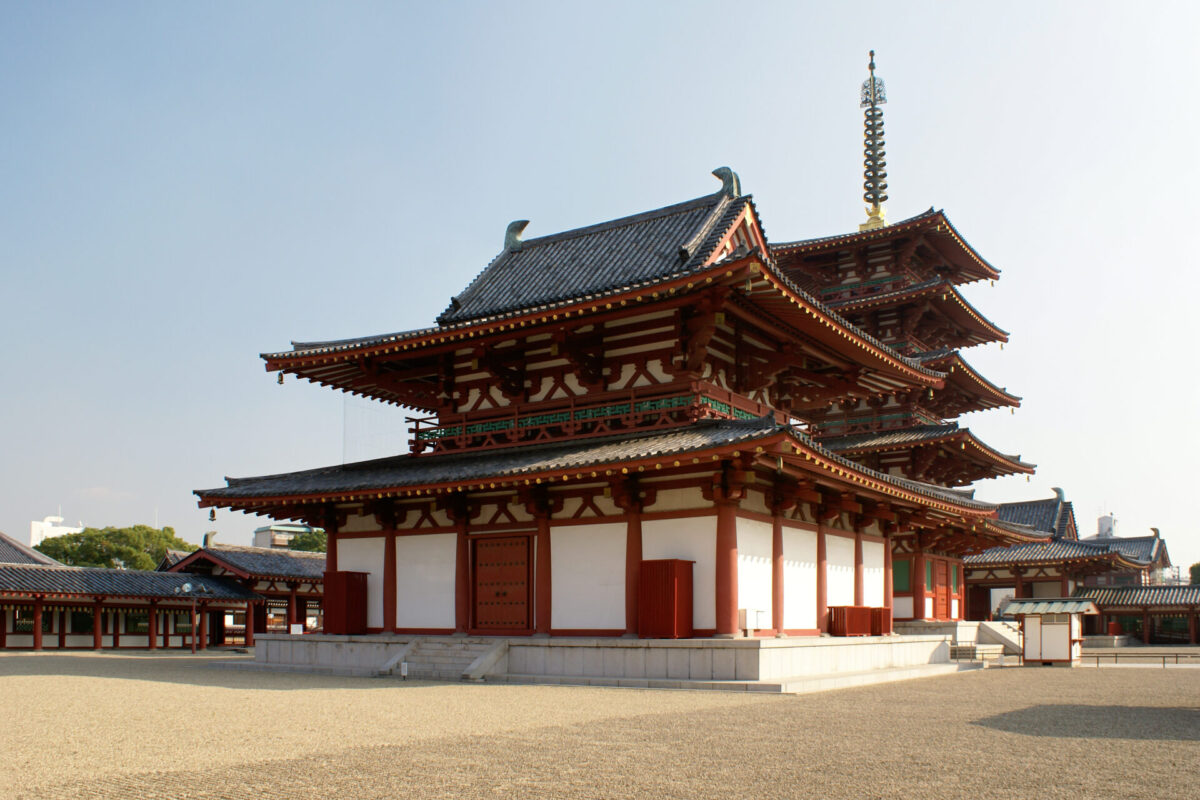 Being one of the oldest temples in Japan, it is a must to visit the Shitennoji temple. While the building that stands today is not the original building, the current one still replicates the original design. This temple was founded by prince Shotoku Taishi who played a major role in introducing Buddhism to Japan. On the shrine grounds, there are other buildings to see such as the inner temple complex, the Treasure House, and the Gokuraku Jodo Garden. Don't forget to stop by the five story pagoda where you can see the intricate architectural designs!
8. Visit Osaka's Kitchen Known as Kuromon Ichiba Market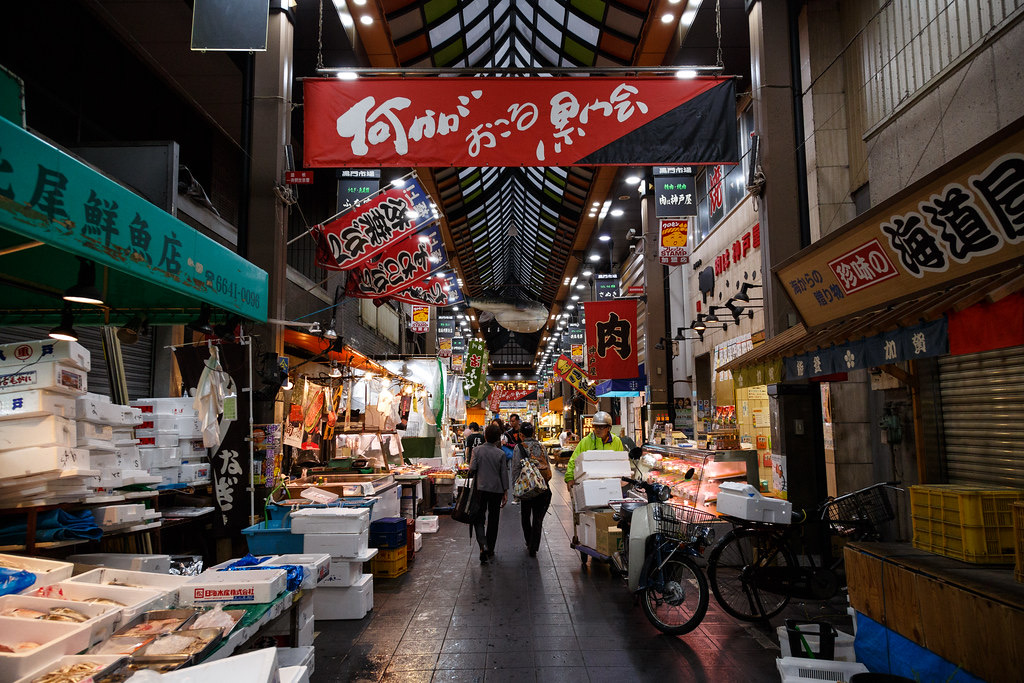 Kuromon Ichiba Market is a lively place that has grown in popularity over the years. Also known as, "Osaka's kitchen," many locals and restaurant chefs will buy their supplies at this market. There are about 150 different stores to visit, offering a variety of items. Kuromon Ichiba market is better known for their fresh fish and seafood, but many people come here to buy fresh fruits and vegetables. You can also enjoy more sit down eating places if you prefer. This market has izakaya eateries and a few cafes as well. Due to its growing popularity, this market can become pretty crowded.
9. Get a Bird's Eye View in Umeda Sky Building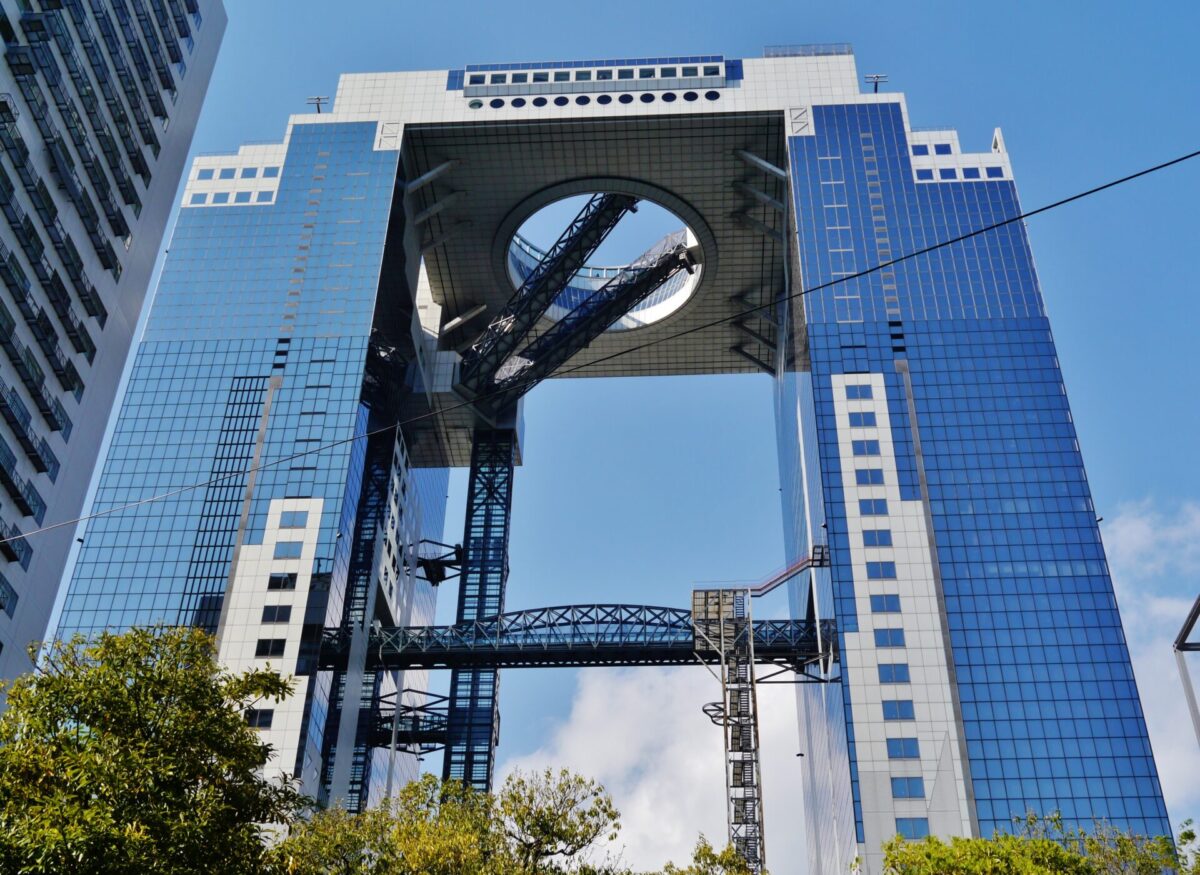 Umeda Sky Building stands 173 (~568 ft) meters tall. This building is made up of two separate towers that are connected to each other by what's called "the floating garden observatory." The observatory part of the building is only on the top three floors, floor 39, 40, and rooftop. Here, you are able to feel as though you are floating in the sky. There is a long glass counter where you can enjoy some tea while feeling like you're high in the air. There is also a clear escalator that travels from the 35th floor to the 39th floor. At the top, there is a 360 degree open-air view that allows visitors to see miles of Osaka. There is a restaurant in the basement, and offices occupy the majority of the other floors. The views here are hard to match.
10. Get a Taste of Food History at CupNoodles Museum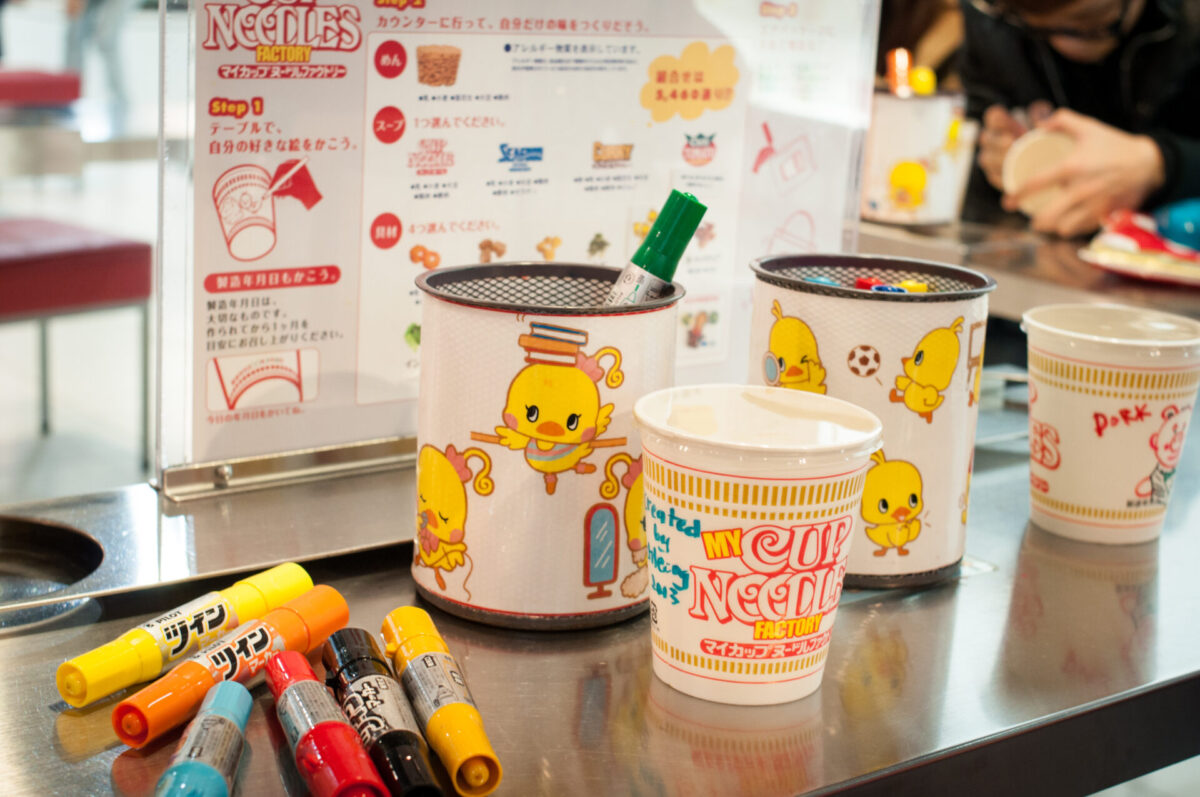 CupNoodles Museum Osaka Ikeda has a variety of exhibitions and attractions that visitors can enjoy. The main point of the CupNoodle Museum is to go through the history of the creation of instant noodles and how it has grown overtime. When walking through the museum, you can see many different instant ramens displayed, showcasing the worldwide popularization of instant noodles and all the different instant noodle types. There is even a vending machine that offers harder to find flavors of instant noodles. The cool thing about CupNoodle Museum is that they offer more hands-on activities where you can make chicken ramen by hand, going through the different stages to make instant ramen. You can also create your own original and personalized cup noodle package that is unique to the Osaka location!
11. Visit the "Out of this World" Science Museum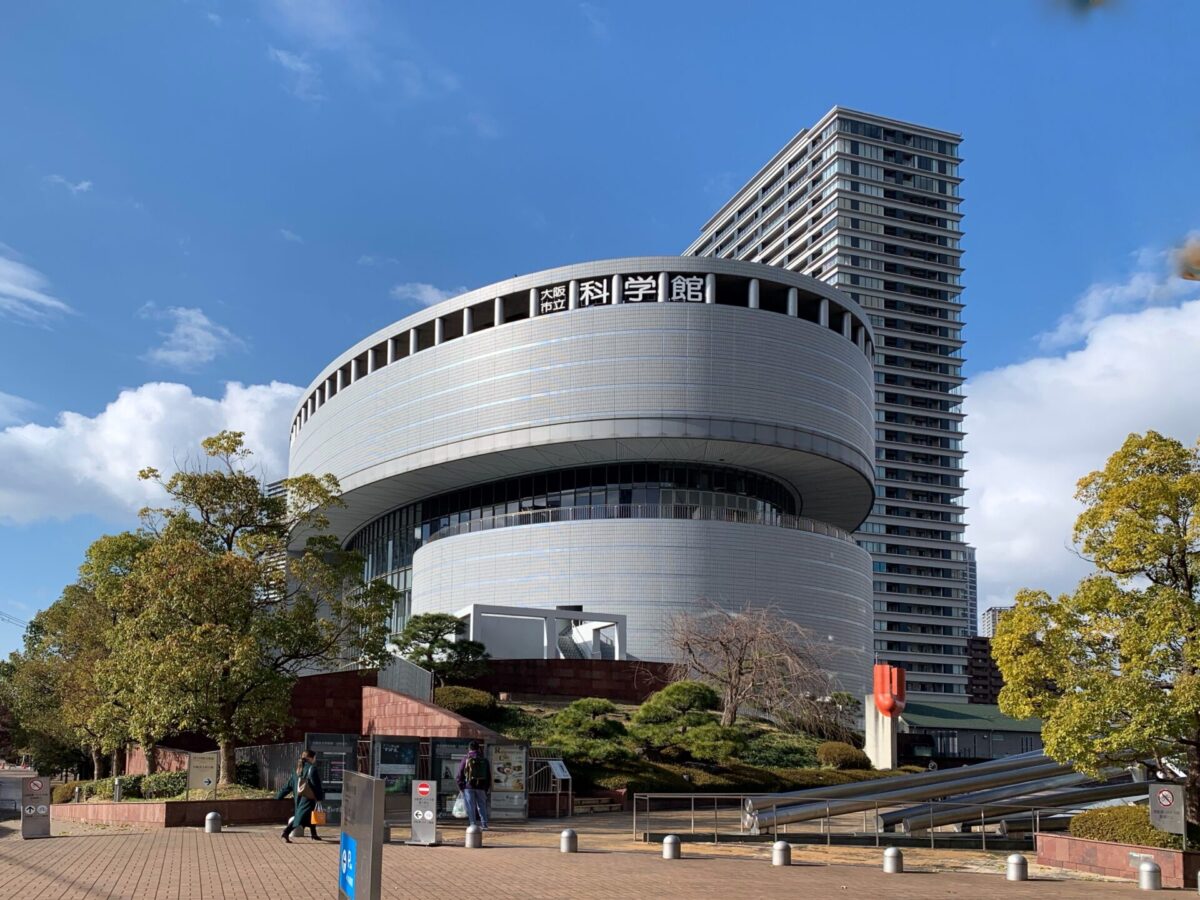 Osaka Science Museum is dedicated to teaching both children and adults about space and energy. There are four different floors that are filled with different interactive activities for visitors to enjoy. Visitors have the option to experience the planetarium, exhibition hall, science shows, and also a museum shop. The planetarium has one of the largest dome screens, allowing viewers to feel as though they are truly looking up at the stars. Osaka Science Museum offers a fun learning environment for people of all ages. Osaka Science Museum focuses on tangible and visual experiences to help teach the public about science, making it more fun and enjoyable to learn.
12. Surround Yourself With Beauty at the National Art Museum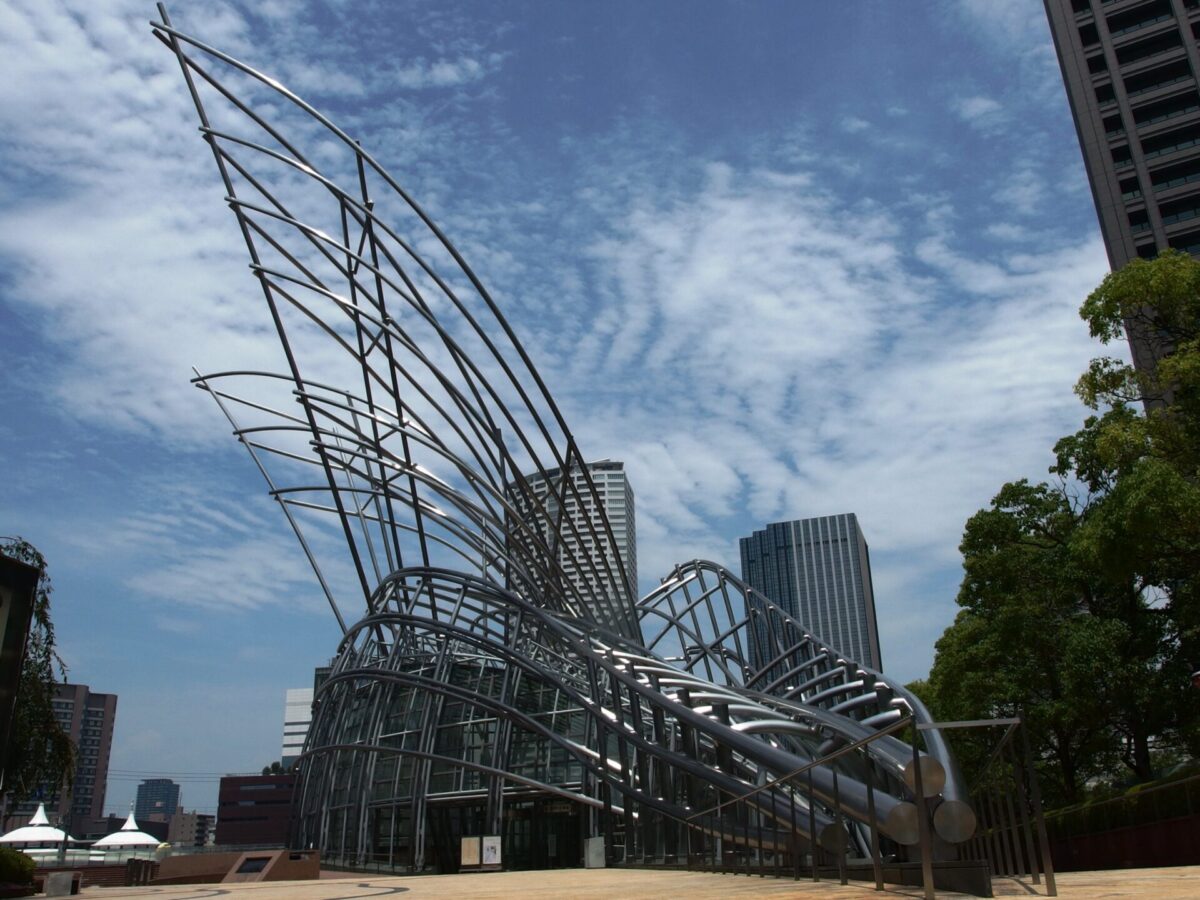 If you are an art lover, the National Art Museum in Osaka is definitely a place that you need to check out. It is unlike any other art museum as it is completely underground. Before going underground, you are able to walk through the impressive sculpture that stands above the entrance. Other rooms throughout the museum act as entire art installations while there are also your more traditional wall art installations. The National Art Museum's primary focus is collecting, storing, and exhibiting contemporary art from Japan and overseas. There are 8,200 works of art, making it one of the biggest art collections in Japan.
13. Stand Tall in the Tempozan Ferris Wheel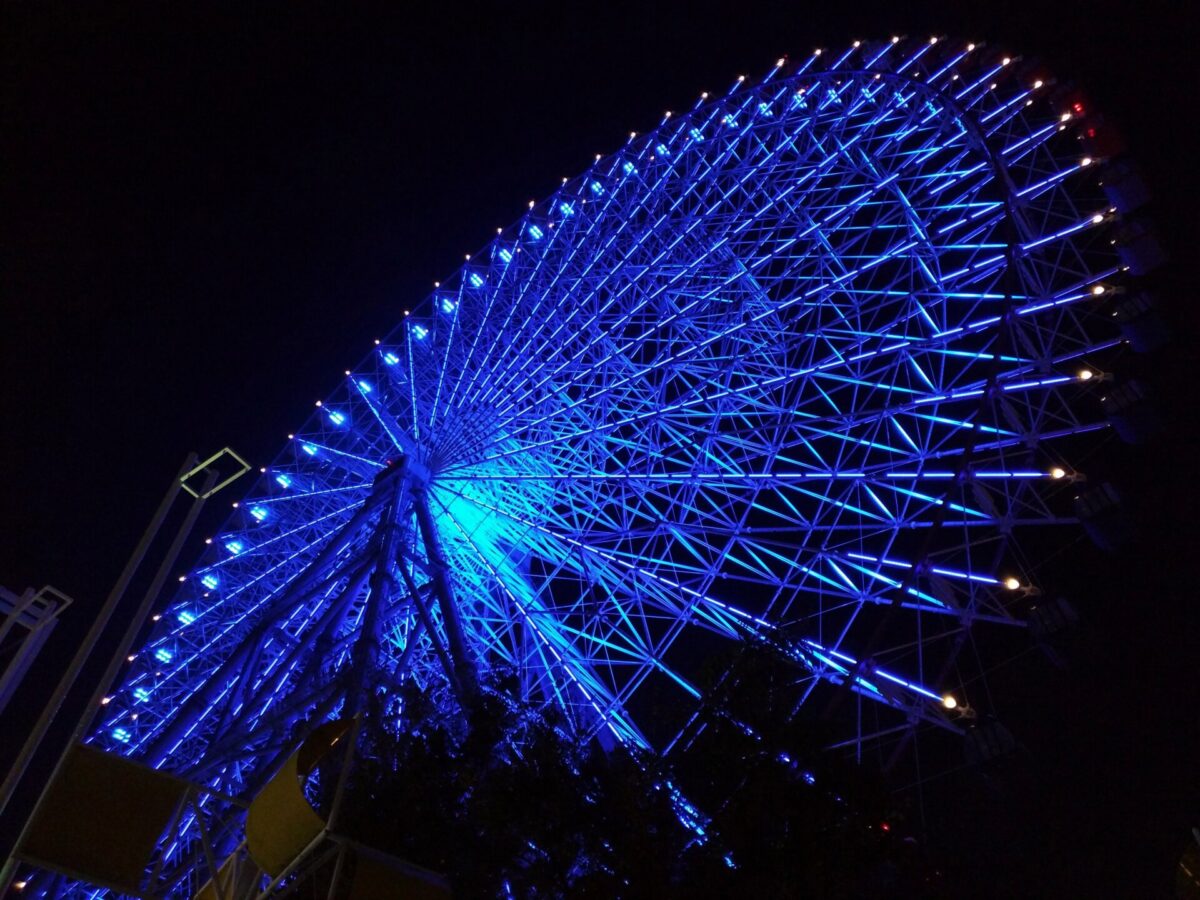 The Tempozan Ferris Wheel offers great views all around. You can see Mount Ikoma, Akashi Kaikyo Bridge, and the Rokko mountain range. During the night time, the ferris wheel transforms into a bright and colorful ferris wheel that is a main attraction to those in the vicinity. The ferris wheel is 100 meters in diameter, making it pretty big. When riding on the ferris wheel, it takes about fifteen minutes to go all the way around one time. 
14. Shop Like a Local at Shinsaibashi Shopping Street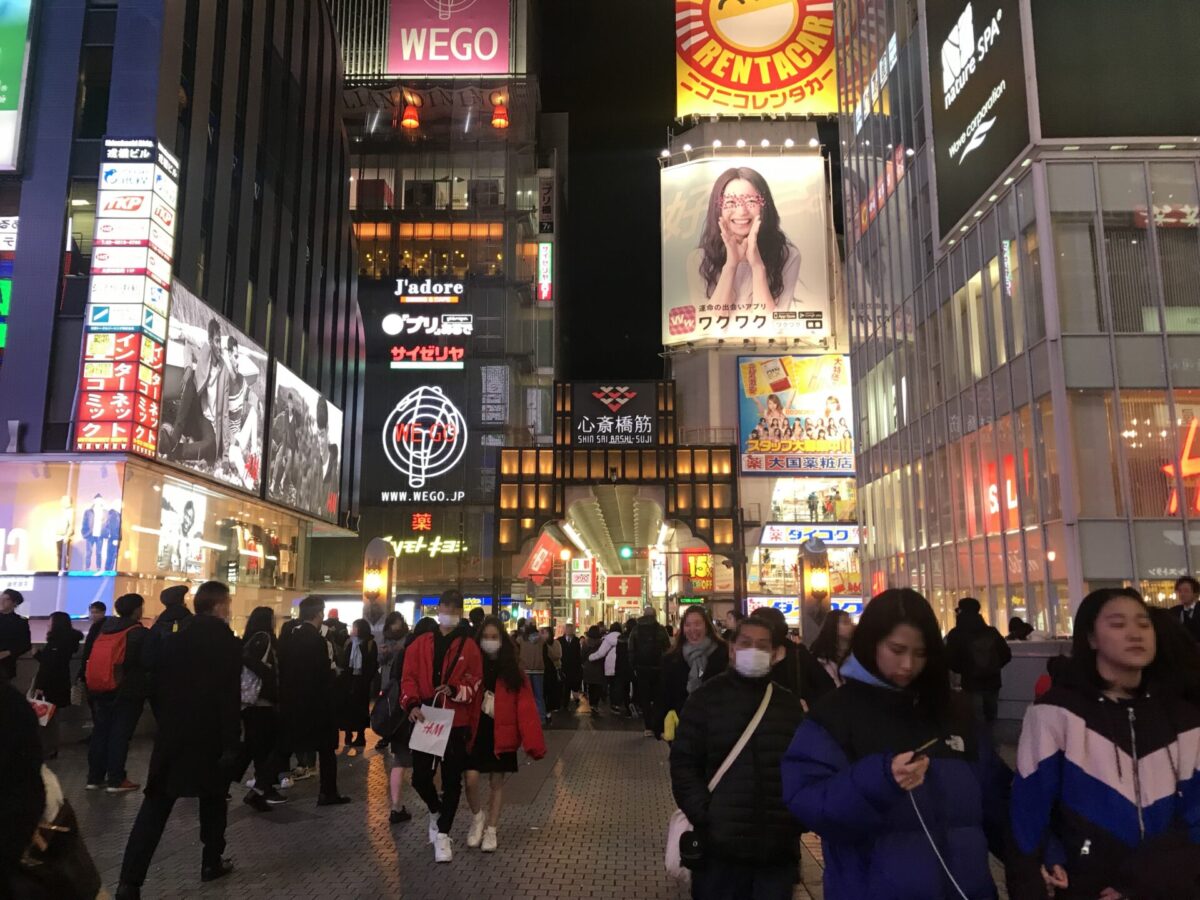 The Shinsaibashi Shopping Street has been open since the Edo period. Stretching for about 600 meters, you can enjoy a full day of shopping under a roofed shopping arcade, or shotengai. A shopping arcade is known as a place where a multitude of shops are connected to each other under the same roof. There are about 180 different shops to visit at this shopping arcade. You can come here and find just about anything you might need. There are stores like cosmetic stores, apparel shops, restaurants, and so on. What's nice about the roof is that you can enjoy shopping no matter the weather. But be prepared! There is almost always a huge crowd here, especially on the weekends. The number of people can range from about 60,000 to 120,000, all shopping in one area. If you love shopping and you don't mind large crowds, you should definitely spend a day or two here.
15. Enjoy the Nightlife While Bar Hopping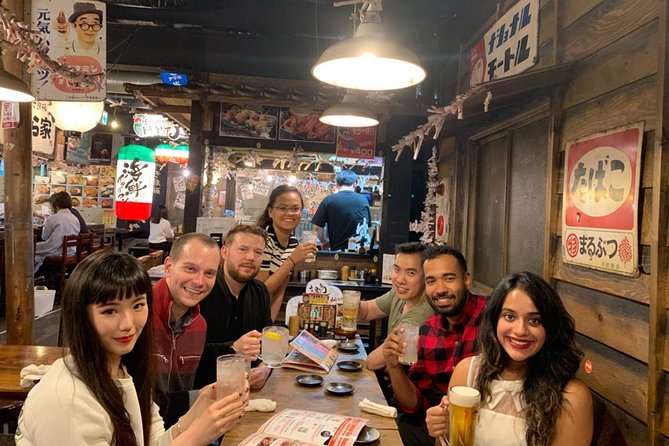 Osaka has many districts that are filled with neon signs and flashing lights, open late at night for locals and tourists to stay out and enjoy the nightlife and drinking culture that surrounds the area. There are many bars and clubs that line the streets of party districts like Shinsaibashi or the Dotonbori area. There are hundreds of different restaurants and Izakaya that line the streets, open late into the night or early in the morning. These two areas are the bigger places to go enjoy a few drinks, but there are also smaller districts that are lesser known meaning they are less crowded. If you go east of Shinsaibashi, you will end up in Higashi Shinsaibashi. This place is not well known among the tourists, so it's a place where a lot of the locals go.
16. Lighten Your Day With the teamLab Botanical Garden
"Digitized Nature at Nagai Botanical Garden" is a permanent outdoor exhibition. Thanks to teamLabs, an international art collective who combines art, science, technology, and nature together, the public can enjoy immersive and interactive art installations. During the day, you can enjoy the different types of plants and flowers that are on display. Once it becomes nighttime, Nagai Botanical Garden comes to life with bright light installations. Each installation is interactive in some way where the people, weather, proximity, animals, and nature influence what the art installation does and or looks like.
17. Take a Step Into the Wildlife at Osaka Tennoji Zoo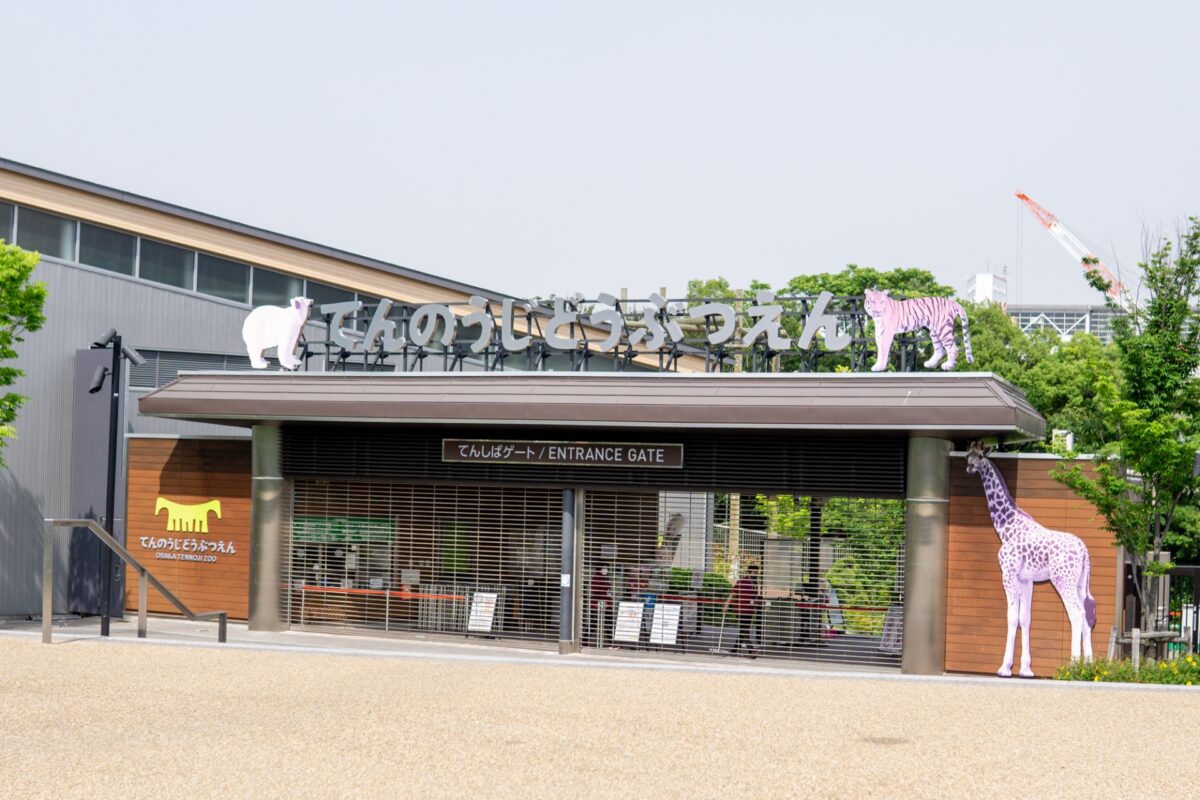 The Tennoji Zoo is making ways to establish ecological habitats so their animals can live in habitats similar to their native environments. A good place to go with children, you can see over 1,000 animals and 230 different species. Tennoji Zoo strives to educate their visitors about ecology and zoology, providing them fascinating information about the animals and their ways of living.
18. Get Some Fresh Air at Osaka Expo Park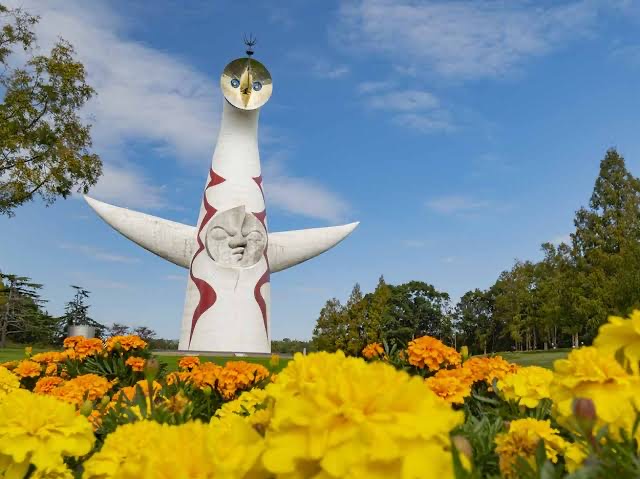 Osaka Expo Park is massive, spanning over 264 hectares. There are quite a few activities to do at this park. You can sprawl across the grassy lawns for a picnic or watch the clouds. There is a playground for children to enjoy as well as a boating pond and a barbecue corner for people to use. At Osaka Expo Park, there is a 65 meter tall statue called 'The Tower of the Sun,' representing the past, present and future. You can also take some time and go through the gardens and museums located in the park. On the premises, there are different types of gardens like natural, cultural, and Japanese gardens where you can view seasonal flower displays. There are also three different museums that can be explored.
19. Enjoy Family Time at Hirakata Park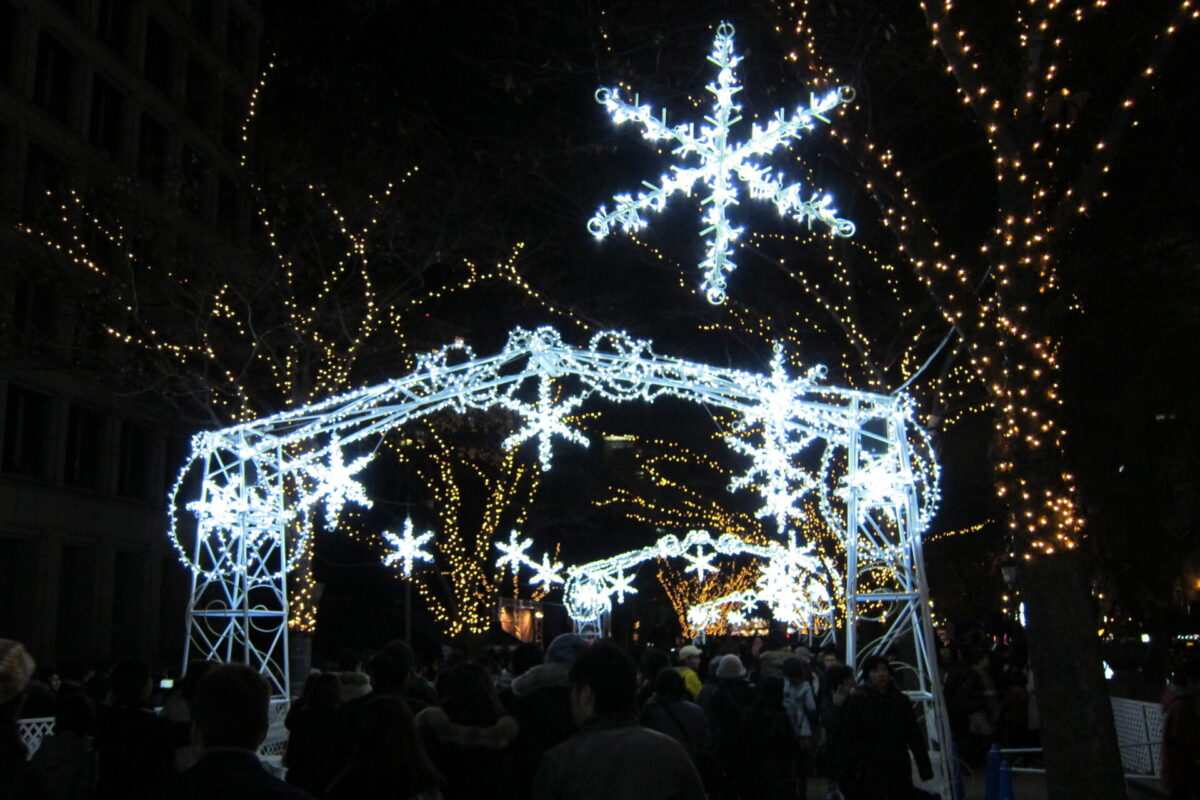 Hirakata Park, also known as Hirapa, is the oldest amusement park in Osaka. This amusement park is very family friendly. There are 43 different attractions, meaning that there is something for everybody to enjoy. Some of the best rides at Hirapa are the "Elf," "Red Falcon," and the "Sky Walker." The Sky Walker is known to be a giant ferris wheel that stands 80 meters tall. At the top, you can enjoy a view of the entire park as well as Osaka and Kyoto. Hirapa also offers seasonal attractions during the summer and winter months. In the summer, you can come and enjoy some time by the pool. In the winter, there are lights all around the park, along with an ice skating rink and other snow activities that are available.
20. See the Best Cherry Blossom Views Around
Hanami is a Japanese word that refers to cherry blossom viewing. Osaka is one of Japan's best cities for seeing cherry blossom trees in full bloom. There are a few different spots that the locals suggest when it comes to seeing the cherry blossoms. One spot is the Kema Sakuranomiya park where there are 5,000 trees lined up on the river. Another location to enjoy hanami is Osaka Castle where there are about 3,000 trees planted all around the property. It is especially pretty seeing the cherry blossoms surround the beautiful castle. The third spot would be the Expo park with over 5,000 trees along the paths. It is recommended that you see the cherry blossoms late March to early April, because that is when it's best.
21. Walk the Longest Shopping Street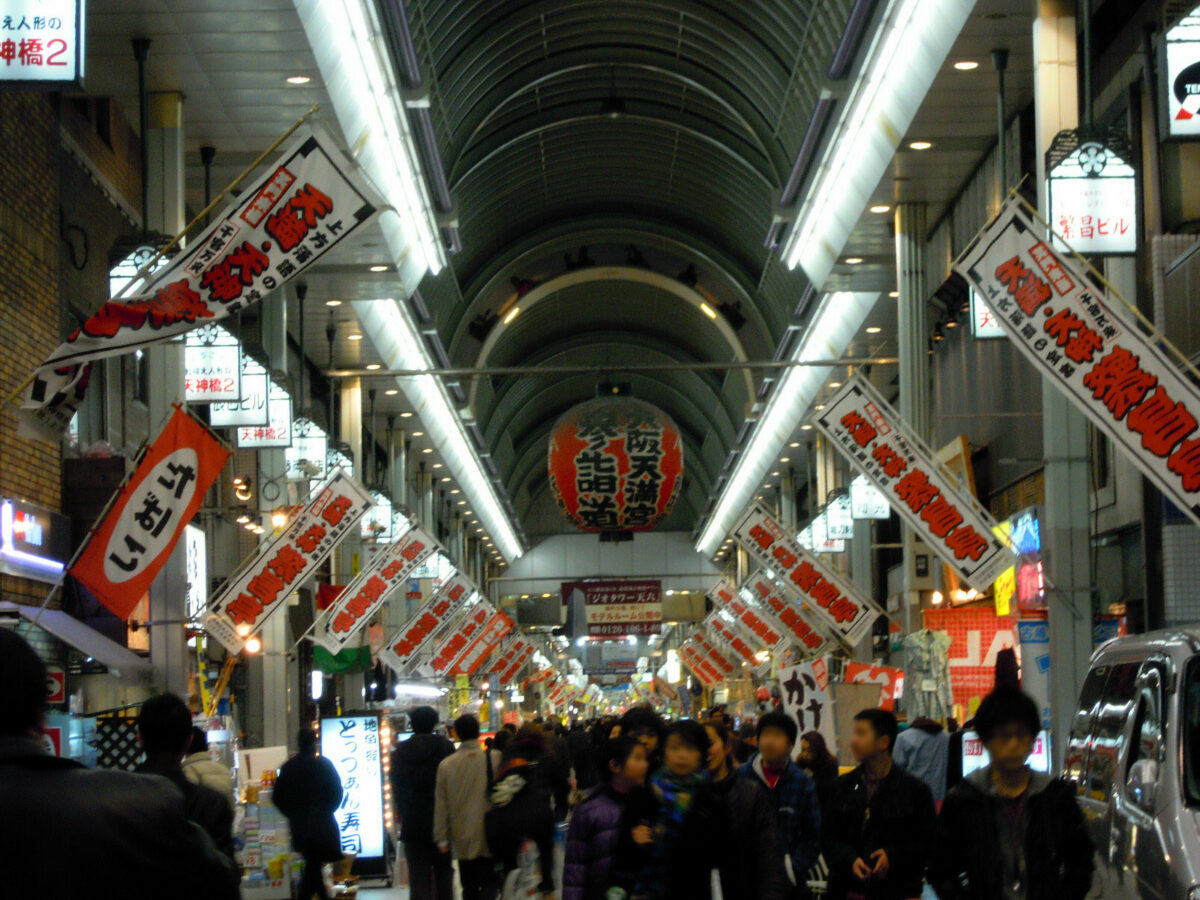 Get ready to walk because Tenjinbashisuji is known as being the longest shopping street in Japan, stretching 2.6 km across multiple blocks. If you walk from beginning to end, it would take you about 40 minutes to walk the whole way. Tenjinbashisuji is what Japanese people call a shotengai, a shopping street that is not driven on and covered by roofs. This particular shotengai is a cultural hotspot where many community activities, especially festivals, are held. The stores here don't really sell flashy or trendy items, but more so things that would be needed on a regular basis such as household goods, books, crafts, kimonos, and other traditional items. 
Osaka Tenjinbashi Local Street Walking Tour
Let'swalkalongTenjinbashisuji,thelongestshoppingstreetinJapan.Weshoulddefinitelycheckoutthelocalshopsandmarketsonlythelocalsknowabout,thattouristsmayotherwiseov...
22. Travel Back Into the Past at Osaka Shochikuza Theater
If you enjoy watching live theater, make a trip to Osaka's Shochikuza Theater. Shochikuza Theater performs classical kabuki dramas, which is a theatrical tradition. The point of kabuki is to share historic stories. Kabuki dramas can be very entertaining to watch. You do not need to be able to understand Japanese to enjoy the show! All of the actors are men who wear elaborate costumes and makeup. The Shochikuza theater also has a restaurant that you can enjoy before performances or during intermission.
23. Sumiyoshi Taisha Shrine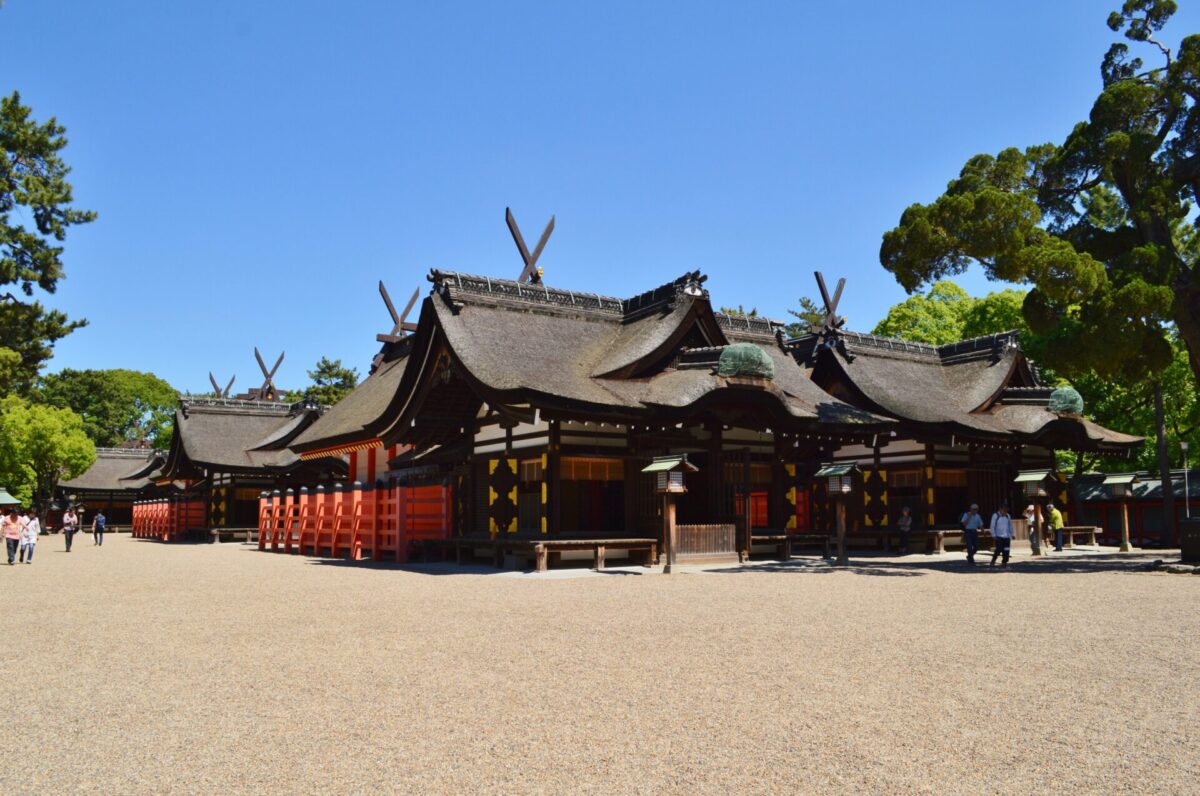 Standing for almost 2,000 years, the Sumiyoshi grand shrine is the main sumiyoshi shrine that people from all over pay a visit to. Famous for their rites and festivals, you can come and join others in experiencing cultural events such as midsummer sumiyoshi matsuri, ritual rice planting in June, and also a moon-viewing celebration. When visiting the shrine, there are other attractions on the shrine grounds. Most people visit the bridge called sorihashi or Taikohashi, one of the more unique bridges in Japan.
24. Soak Up Some Fun at Spa World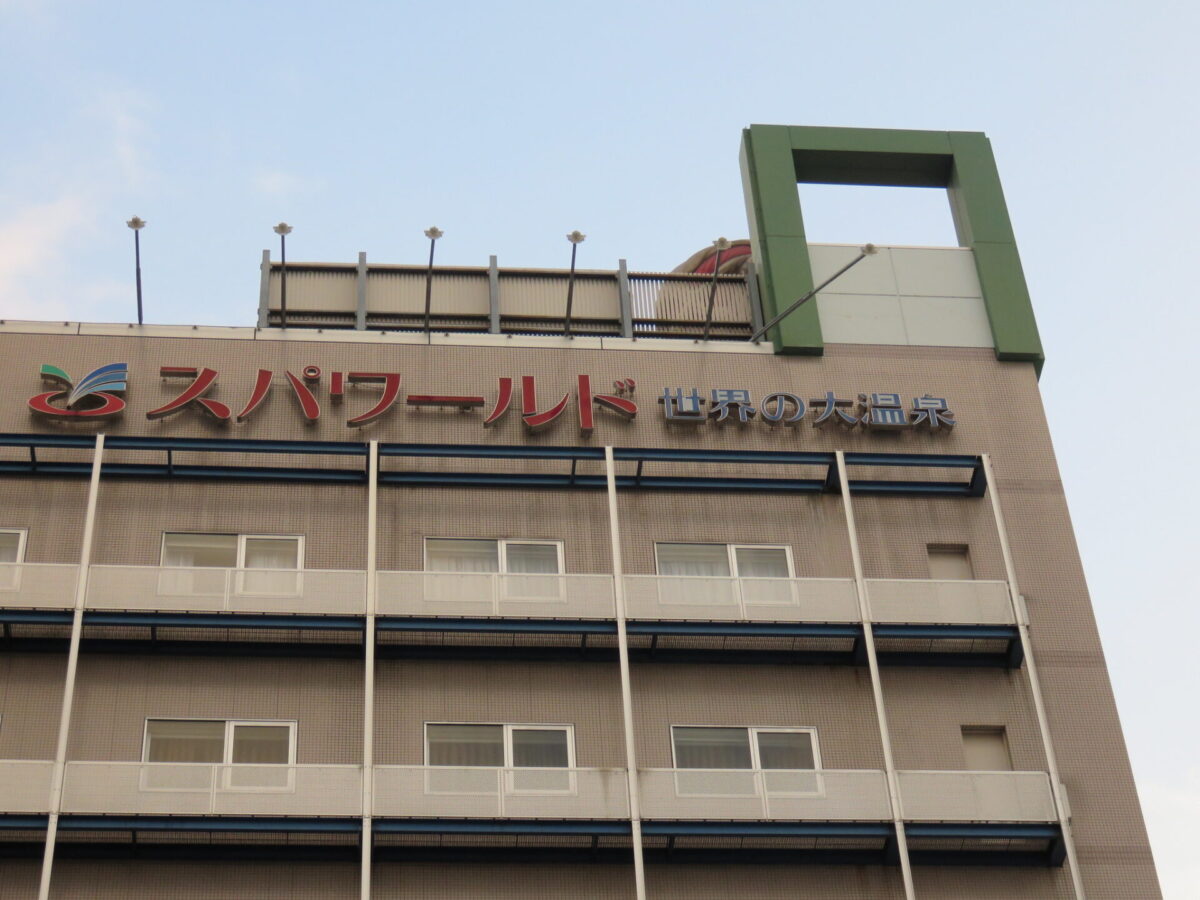 Lay back and relax. Spa World is a place filled with water fun and relaxation. Spa World has multiple floors with stone saunas, mud spas, swimming pools, a waterpark, and even restaurants, a sports gym, and a hotel. With two natural hot spring bathing zones, you can expect to feel soothed after experiencing the hot waters of Japan. The two different bathing zones are located on different floors, the 4th and the 6th, with two different themes, Asian and European. Each bath is separated by gender, but the assigned gender switches every month so either man or woman can experience both baths. The onsen baths at Spa World follow the same rules and expectations as Japanese public baths, so make sure you understand the rules before dipping into the onsen.
25. Escape Into Nature at Minoo Park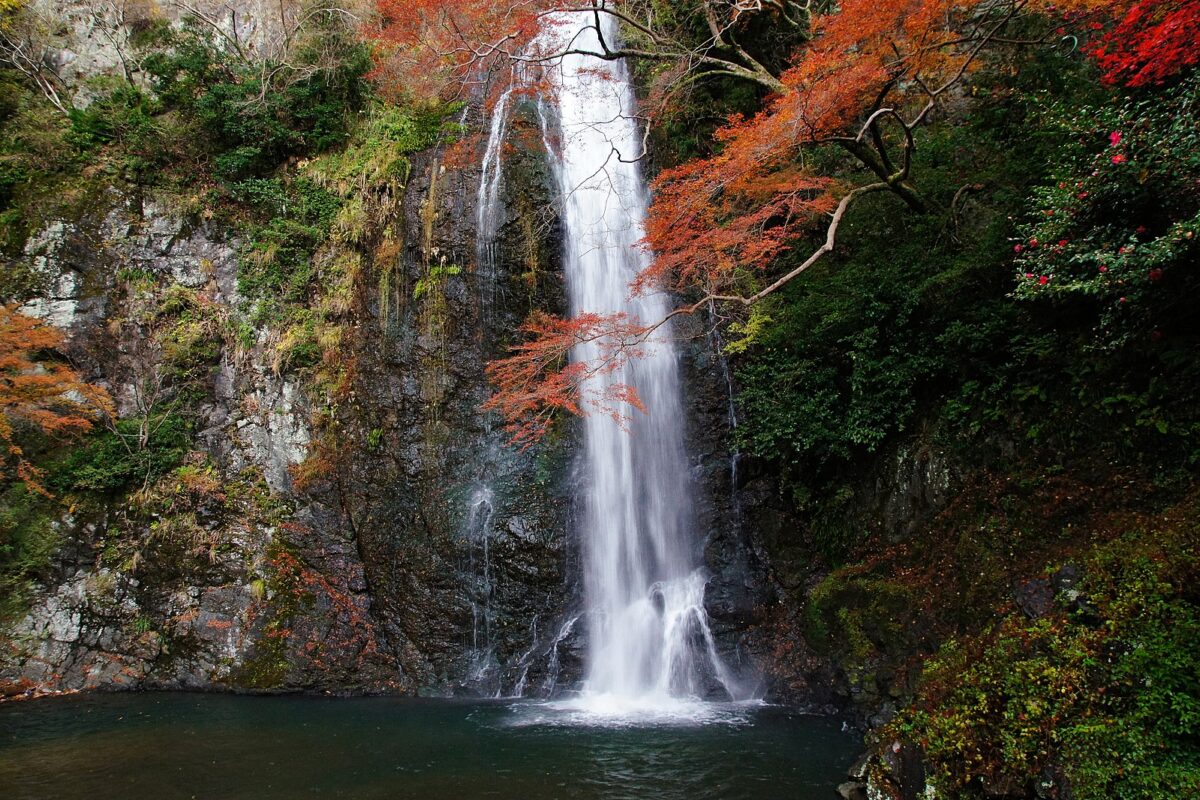 Step into a beautiful oasis at Minoo Falls, wandering through forested valleys and easy hiking trails. Minoo Falls is best known for their waterfall that flows down the mountain side right by beautiful maple leaves, making for scenic pictures. One of the best times to come to Minoo Park is in the fall to witness the amazing autumn colors. The main hiking trail is 3 km along the river that flows through the park, about 45 minutes walk one way. At the midpoint of the trail, stands the Ryuanji temple, which has a distinctive red bridge that is good for pictures.
Japan Wonder Travel Tours in Osaka
If you are planning on visiting Osaka and need some help organizing your trip, you came to the right place! We would be more than happy to help make your trip the best it possibly could be. We can advise you on where to go, or even better, hook you up with a local English speaking guide that can show you all of the best spots. Let us help you make fun, safe, and unforgettable memories in Osaka!
▶Osaka Highlights Private Walking Tour
On this full-day private tour of Osaka, we will take you to Osaka's highlights that include Osaka Castle, Kuromon Market, the popular Dotonbori area, etc. Learn about the rich history of the area, local lifestyle, and of course delicious Osaka food!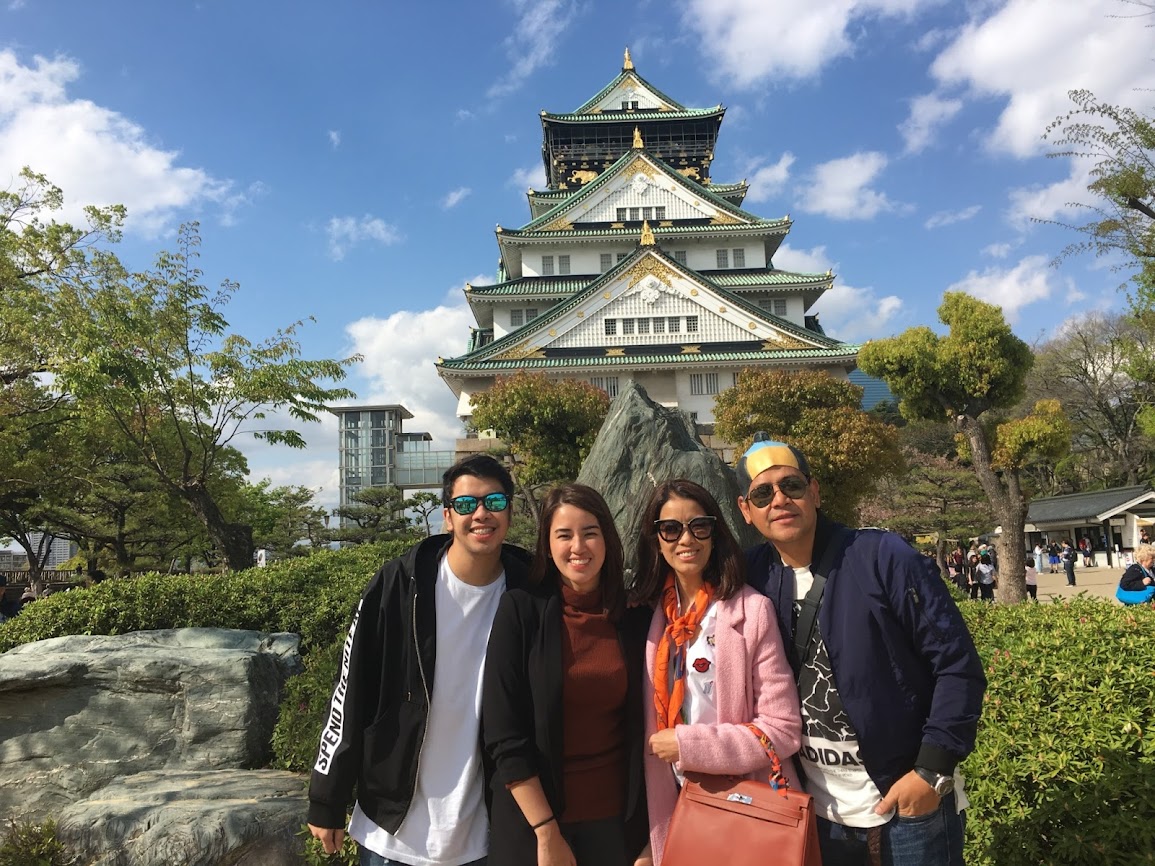 ▶Osaka Tenjinbashi Local Street Walking Tour
Walk around the Tenjinbashi area with an experienced and knowledgeable English speaking guide! You can find all of the local secret hidden gems along the way. This tour also includes some delicious street food and drink.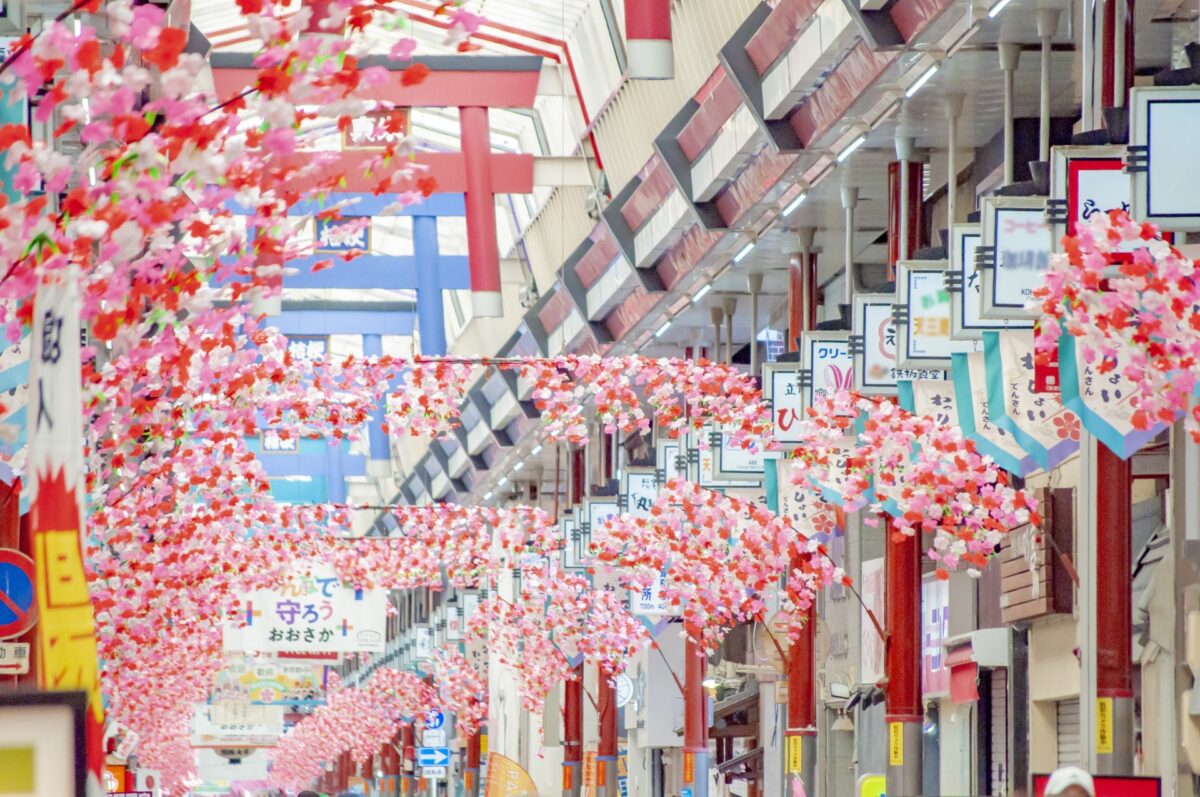 ▶Kyoto Food and Drink Tour @Nishiki Street & Gion
If you're planning on visiting Kyoto along with Osaka and are looking to learn more about the culture and local cuisine, this is definitely the perfect tour for you! Take part in this fun food and drink tour and explore the 400-year-old market and the famous Gion district.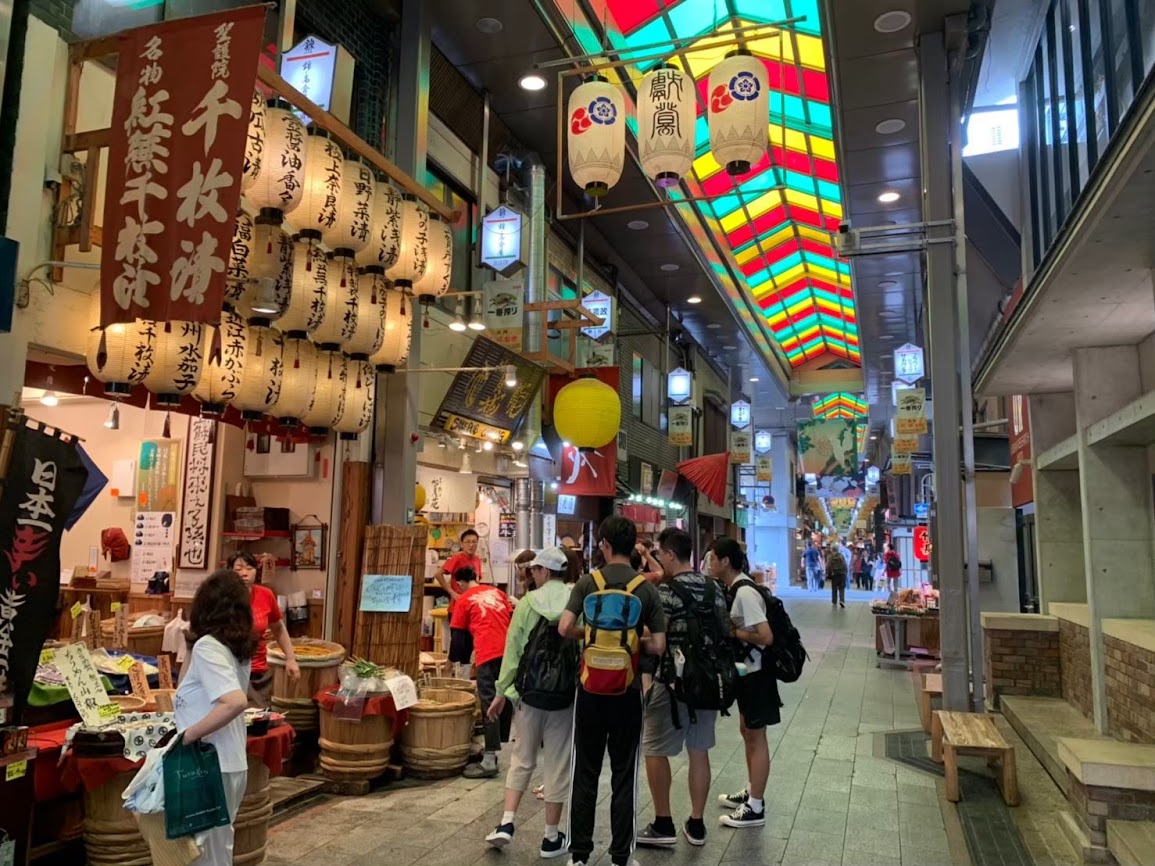 Find the Other Tours
▶Tour Packages
If you want to make travel easier, we suggest you look into tour packages.There are a wide range of tour packages out there to suit the accomodate for each traveler needs. Click the button below to find the best tour package from various Tour Operators!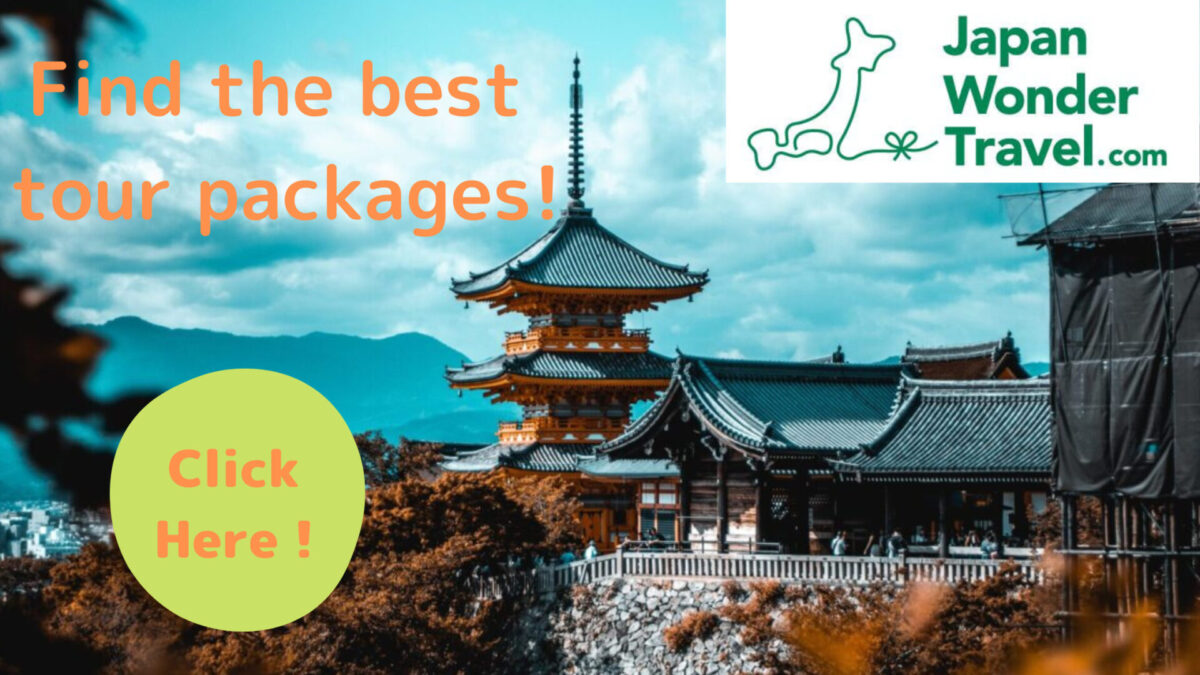 Follow us on Instagram, Facebook, Twitter, and TikTok for more travel inspiration. Or tag us to get featured!
Happy traveling!
Stay informed of the best travel tips to Japan, the most exciting things to do and see, and the top experiences to have with the Japan Wonder Travel Newsletter. Once every two weeks we will introduce you to our latest content.
Other articles that you might find interesting