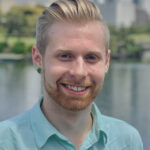 Writer's Profile
Bryce was born in California, and raised near Seattle, Washington! He's been living in Japan for about 5 years now, the first 3 spent studying at Temple University Japan. His main passion in life is writing and producing music, more specifically EDM if anyone is curious! He is very fond of snowboarding, cooking, traveling, playing video games; all of which he'd ideally enjoy with the company of his great friends.
This post may contain some affiliate links. When you click through and make a purchase we may receive some commission, at no extra cost to you.
Welcome to Osaka, Japan's third-largest city and a vibrant hub of culture, cuisine, and commerce. Whether you're here on business or pleasure, finding the right hotel can make all the difference in your trip. Luckily, Osaka has a plethora of options when it comes to accommodation, from luxurious high-rise hotels to cozy boutique stays. Not only is there a vast selection of accommodations, there's also plenty of things to do, so be sure to check out as much as you can! It also serves as a great place to stay if you'd like to visit Nara or Kyoto, both of which are just an hour away by public transportation. Here are our top ten picks for the best hotels in Osaka, each with its unique charm and amenities.
1. Conrad Osaka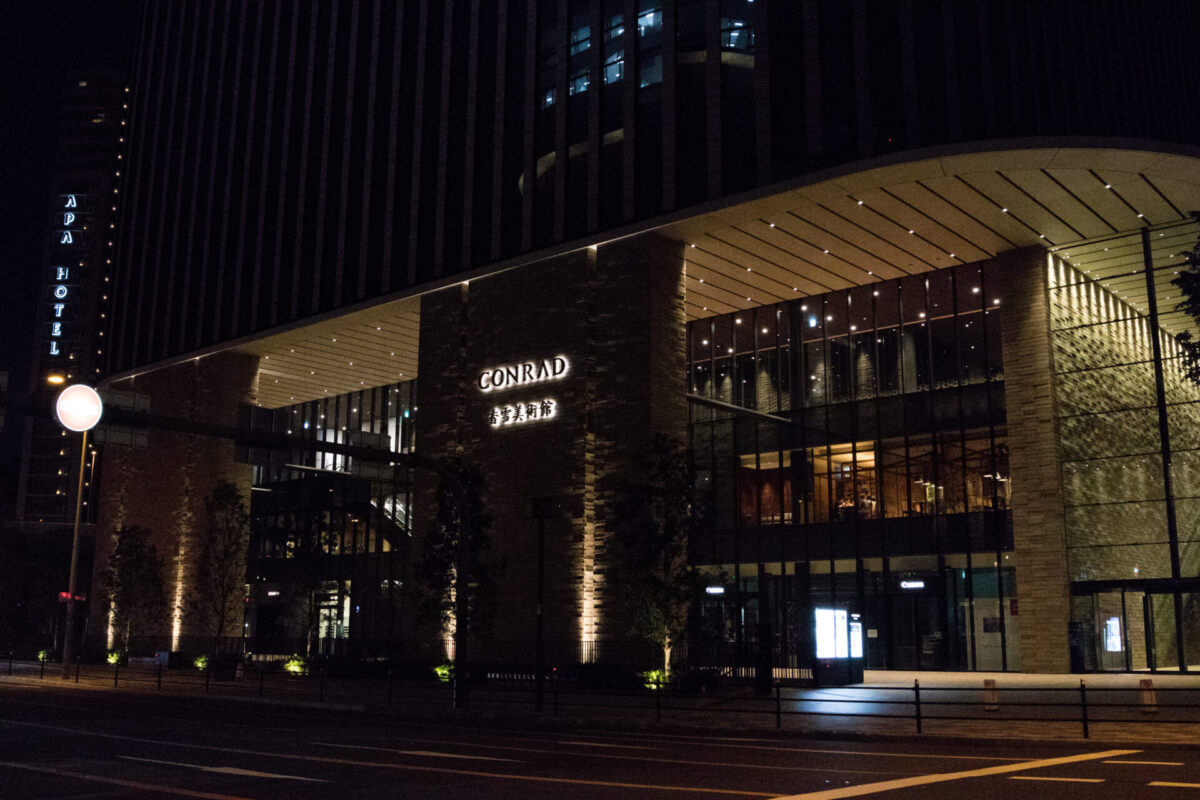 The Conrad Osaka is a sleek, modern hotel located in the heart of the city's bustling business district. The hotel boasts panoramic views of the city skyline, which can be enjoyed from the floor-to-ceiling windows in every room. The interior design of the hotel is chic and sophisticated, with a minimalist aesthetic that emphasizes clean lines and muted colors. The Conrad offers multiple restaurants with a variety of foods. One named KURA, serves up a delectable menu of traditional Japanese cuisine with a modern twist. If you want to stay in Osaka in high class contemporary comfort, then this is your choice.
Book Here!
2. Osaka Marriott Miyako Hotel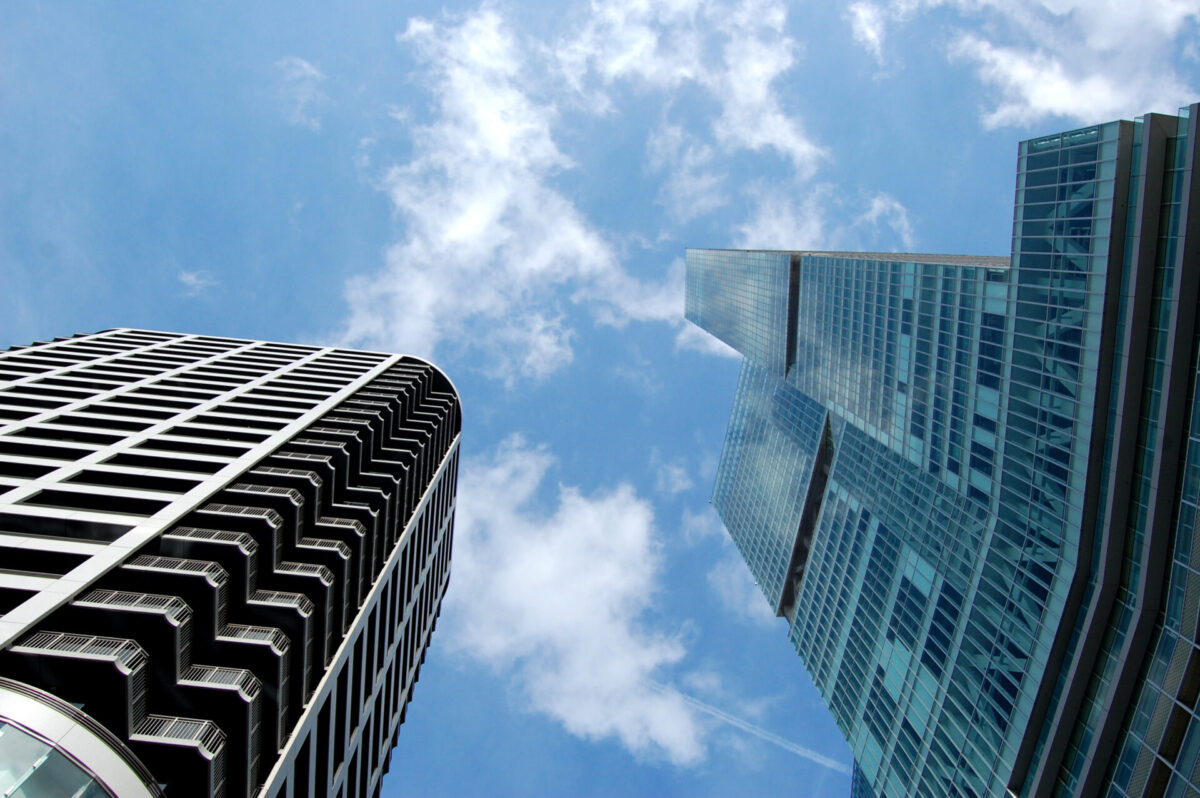 The Osaka Marriott Miyako Hotel is a luxury hotel located on the top floors of the iconic Abeno Harukas skyscraper, the tallest skyscraper in Japan. The hotel's rooms offer unparalleled views of the city from this high-altitude vantage point, while the interior design blends traditional Japanese motifs with contemporary elegance. Like the Conrad, there are rooms that boast baths next to the windows for a superior romantic vibe. The hotel's restaurant, ZK, serves up a fusion of Japanese and French cuisine from the 57th floor, with a focus on fresh seafood and seasonal ingredients.
Book Here!
3. InterContinental Hotel Osaka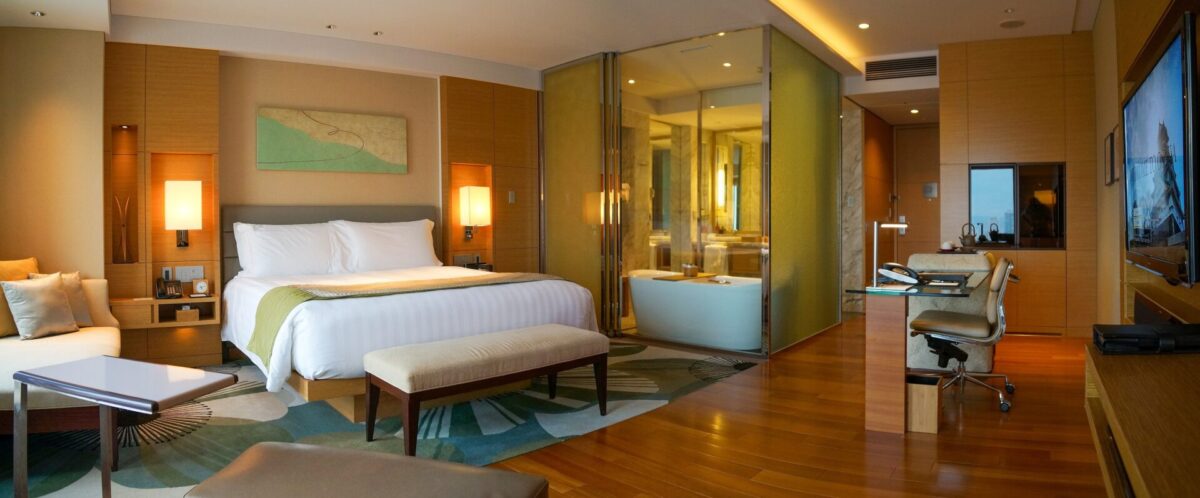 The InterContinental Hotel Osaka is a five-star hotel located in the city's Umeda district, offering easy access to shopping, dining, and entertainment. The hotel's interior design is luxurious and opulent with rich fabrics, plush furnishings, and ornate accents. Like the Conrad, there is an indoor pool available to enjoy, as well as luxurious baths in the rooms. The hotel boasts 5 restaurants, most notably Pierre, a Michelin-starred establishment which serves up French haute cuisine with a Japanese twist.
Book Here!
4. W Osaka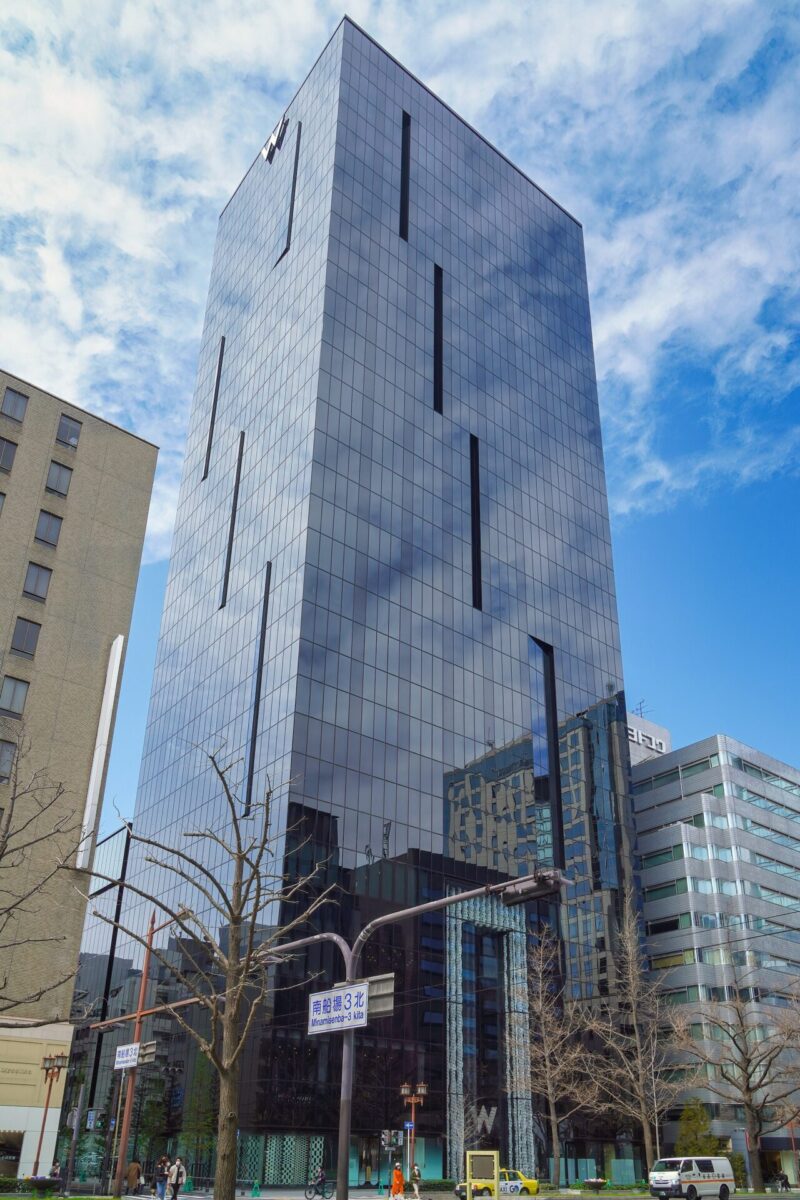 For a vibrant, luxurious, modern experience, this is an excellent choice. Not to mention, there's an indoor pool here too! Maybe it would be easier to just mention when there's not a pool? The W Osaka is a poppy new addition to the city's hotel scene, located in the heart of the vibrant Shinsaibashi district. The hotel's interior design is bold and colorful, with playful touches like neon lights and funky wallpaper. The restaurant, The Kitchen Table, boasts an exceptional international menu with a focus on fresh, locally sourced ingredients.
Book Here!
5. Imperial Hotel Osaka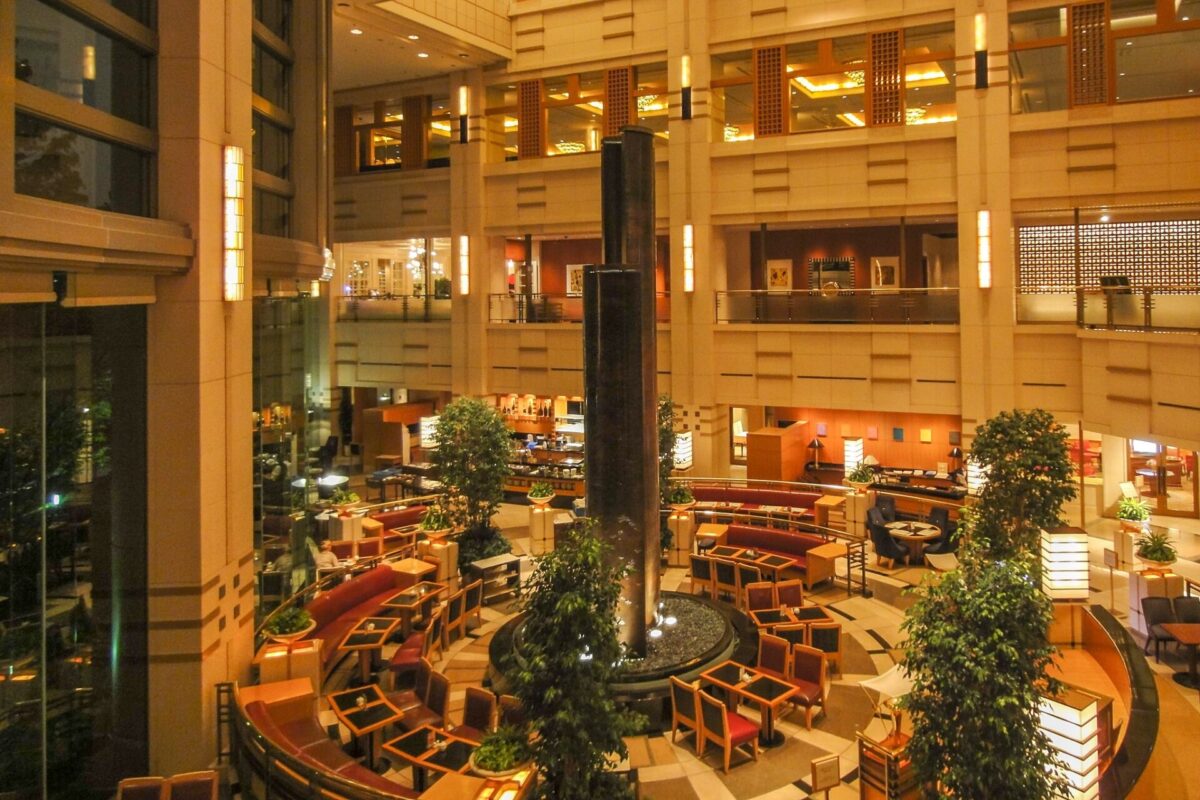 Maintain the fanciness and get a little more "classic" with this somewhat modern, palace-like atmosphere. The Imperial Hotel Osaka is a luxury hotel located in the city's Nakanoshima district, with a history dating back to the early 20th century. The hotel's interior design is a mix of traditional Japanese and Western elements, with elegant furnishings, intricate woodwork, and antique art pieces. The hotel's on-site restaurants offer a range of culinary experiences, from Japanese Kaiseki to French cuisine.
Book Here!
6. The Ritz-Carlton Osaka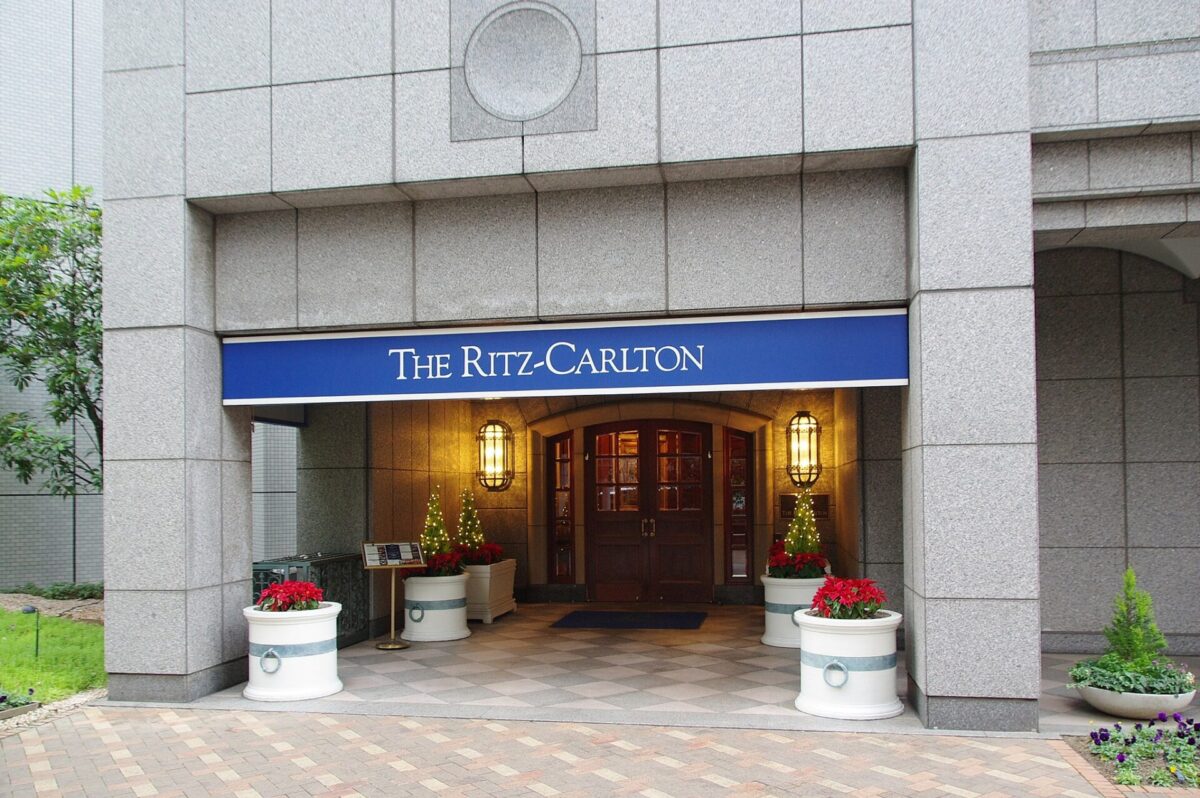 If you're looking for another fancy option near Osaka station, then this is a great spot for you. The Ritz-Carlton Osaka is a five-star hotel located in the city's prestigious Nishi-Umeda district, offering luxurious accommodations and top-notch amenities. The hotel's interior design is a blend of classical elegance and contemporary sophistication, with marble floors, crystal chandeliers, and plush furnishings. La Baie, is a Michelin-starred French restaurant that offers an exquisite dining experience. There are in total 6 restaurants here, each of which are delicious, so take your pick!
Book Here!
7. OMO7 Osaka by Hoshino Resorts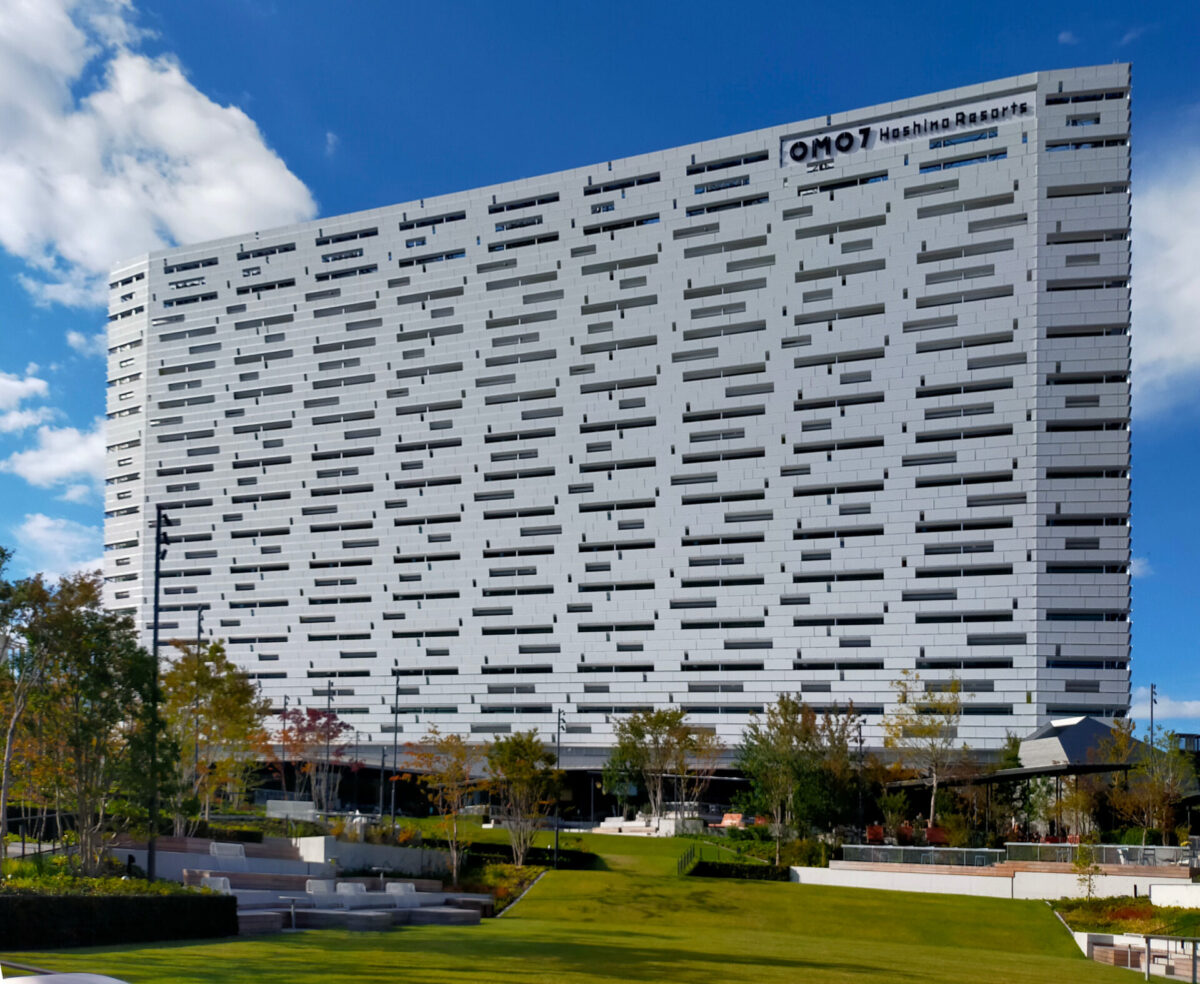 Somewhat reminiscent of the W Osaka, OMO7 Osaka by Hoshino Resorts is a trendy, design-oriented hotel located in the city's bustling Chuo district. The hotel's interior design is humbly quirky and eclectic with colorful murals, pop art accents, and vintage-inspired furnishings. There are plenty of reasons to stay here, but experiencing the interior design here is a considerable one in comparison to other options. The indoor bath features a very unique skylight, be sure to check it out! However, this choice actually doesn't have a full sized pool!
Book Here!
8. Hotel Hankyu International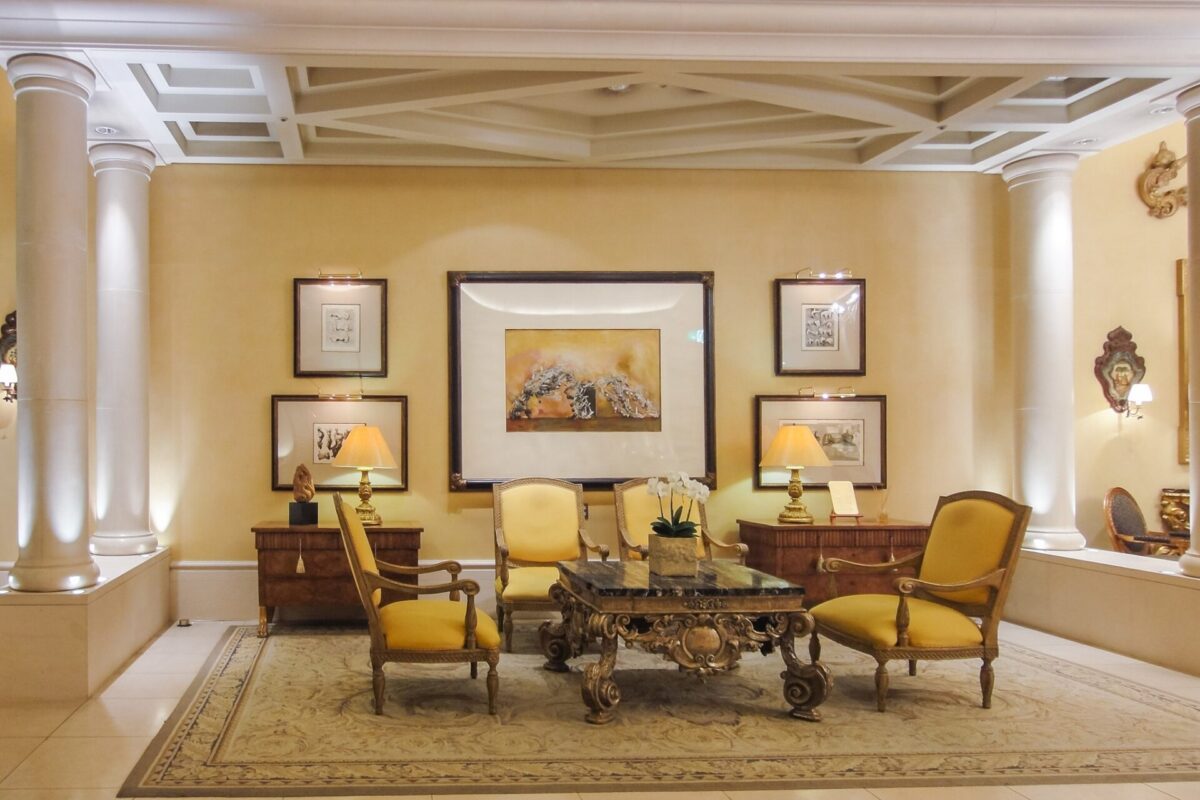 The Hotel Hankyu International is another classic luxury hotel also located in the city's Umeda district, of course boasting easy access to shopping, dining, and entertainment. But if you'd like a night in, The on-site restaurants offer a range of culinary experiences, from traditional Japanese cuisine to French-inspired dishes. The hotel's interior design is elegant and refined, with marble floors, chandeliers, and antique furnishings. It's a bit palace-like, maybe even more so than the Imperial Hotel!
Book Here!
9. Hotel Royal Classic Osaka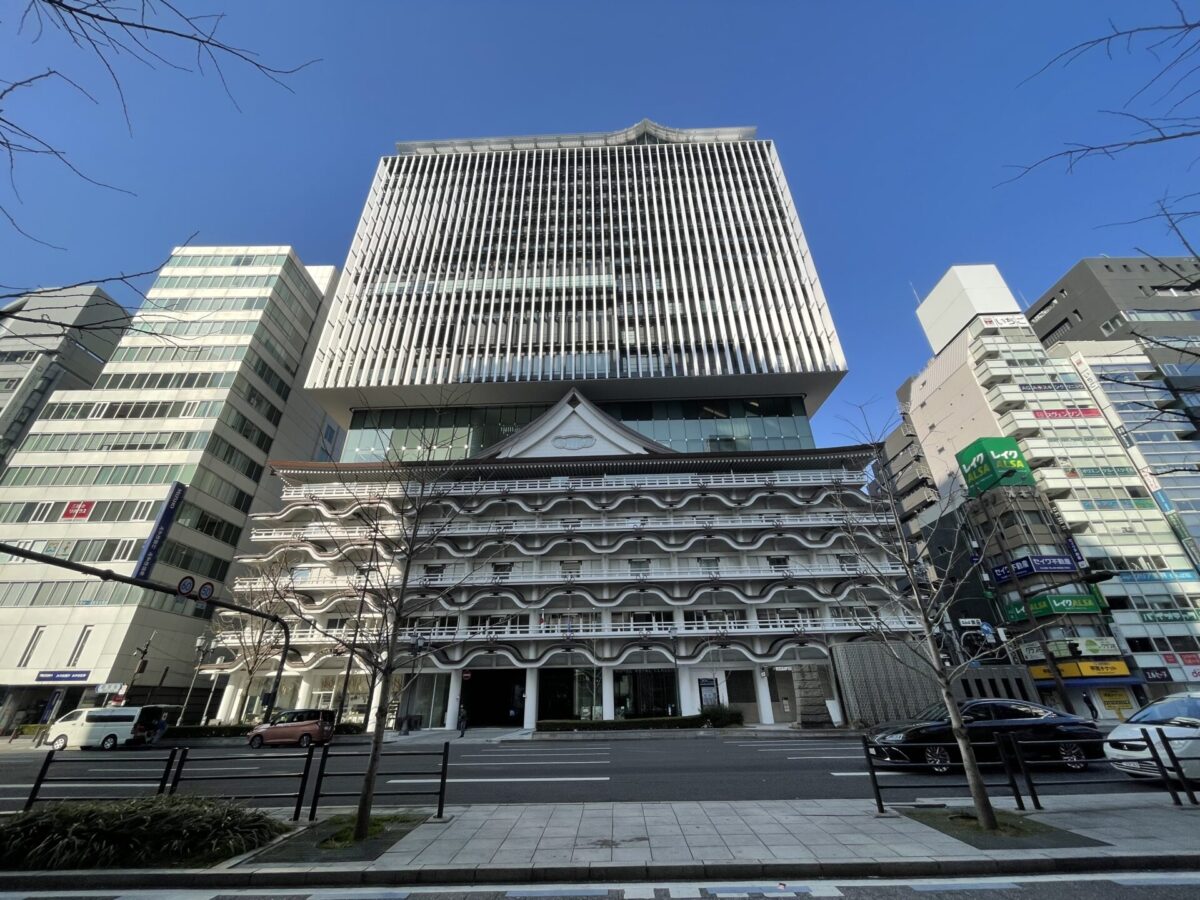 While it has "Royal" in its name, the property shouts contemporary. The Hotel Royal Classic Osaka is a stylish boutique hotel located in the heart of the city's trendy Minami district. The hotel's interior design is chic and modern, with a monochromatic color scheme and minimalist furnishings. It feels incredibly spacious and warm, yet very sleek and new-age. If you're a fan of italian food then you're in luck, the restaurant here, Viale Osaka, specializes in just that.
Book Here!
10. The Royal Park Hotel Iconic Osaka Midosuji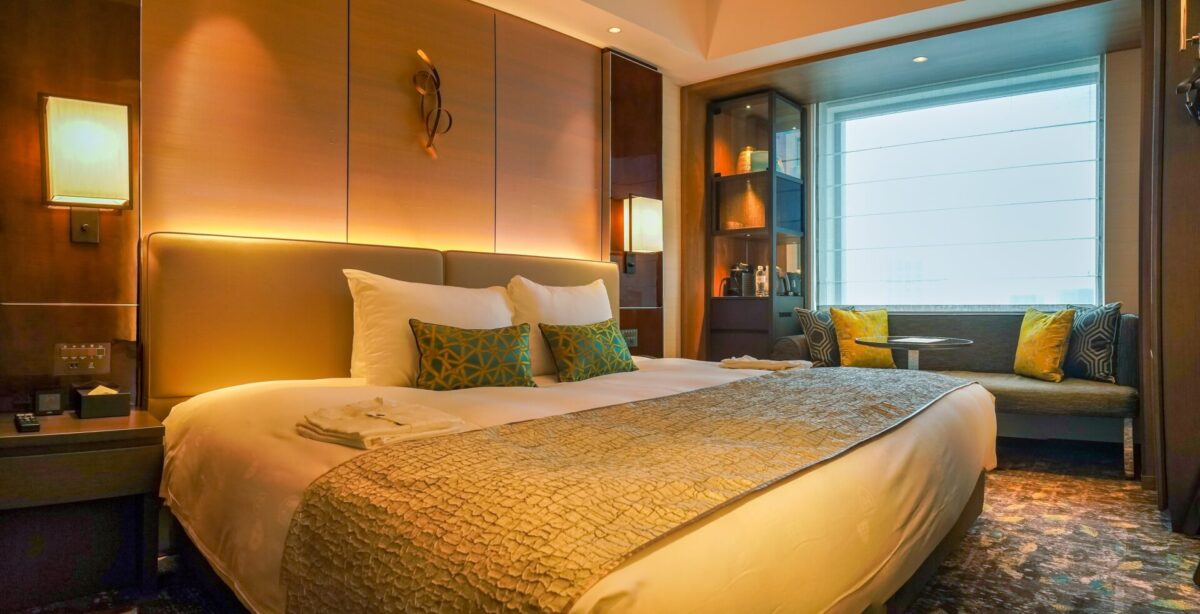 Another "Royal" establishment, The Royal Park Hotel Iconic Osaka Midosuji is a brand-new hotel located in the city's bustling Namba district. While it is not quite as new-age as the previous option, it still boasts an incredibly fine design and a deep, low light atmosphere. This balance between elegance and fresh style is perhaps the new age of "Royal"! The restaurant called "The Blink" is available all day and specializes in a New York inspired menu.
Book Here!
Japan Wonder Travel Tours in Osaka
If you are planning on visiting Osaka and need some help organizing your trip, you came to the right place! We would be more than happy to help make your trip the best it possibly could be. We can advise you on where to go, or even better, hook you up with a local English speaking guide that can show you all of the best spots. Let us help you make fun, safe, and unforgettable memories in Osaka!
▶Osaka Highlights Private Walking Tour
On this full-day private tour of Osaka, we will take you to Osaka's highlights that include Osaka Castle, Kuromon Market, the popular Dotonbori area, etc. Learn about the rich history of the area, local lifestyle, and of course delicious Osaka food!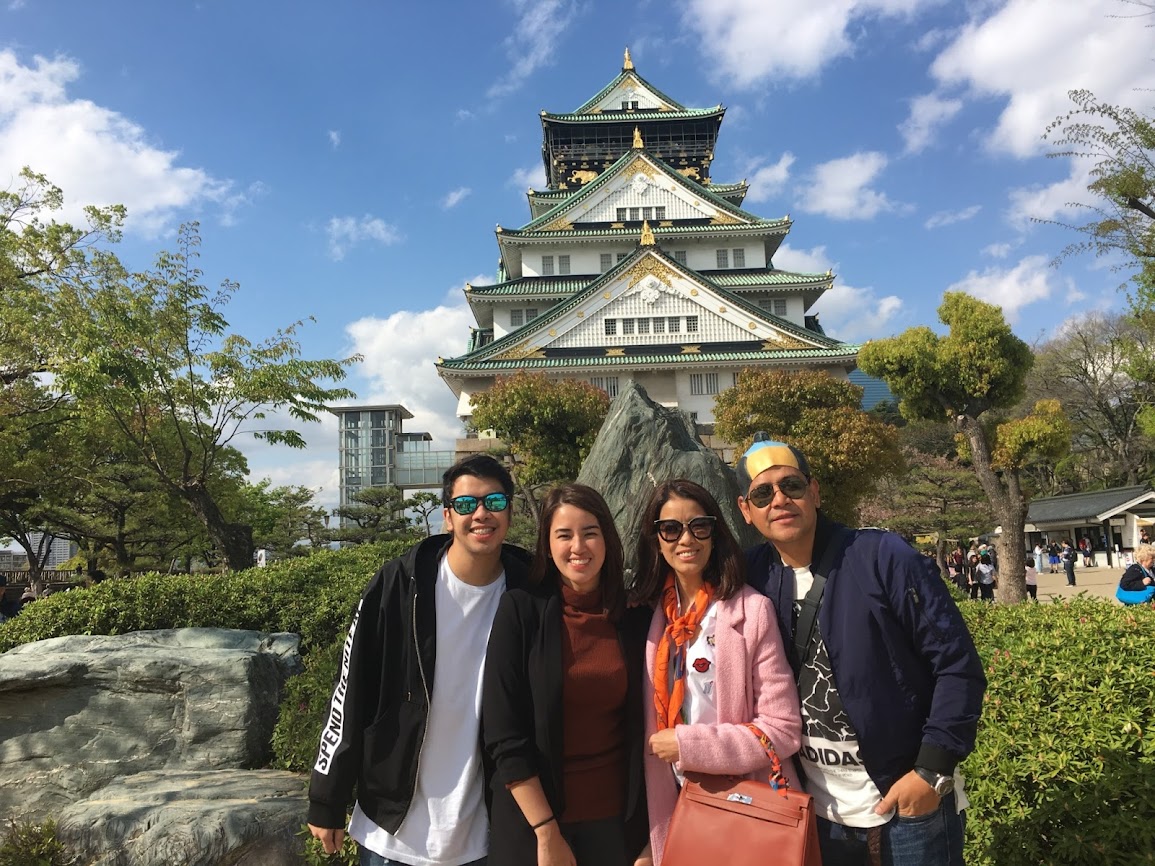 ▶Osaka Tenjinbashi Local Street Walking Tour
Walk around the Tenjinbashi area with an experienced and knowledgeable English speaking guide! You can find all of the local secret hidden gems along the way. This tour also includes some delicious street food and drink.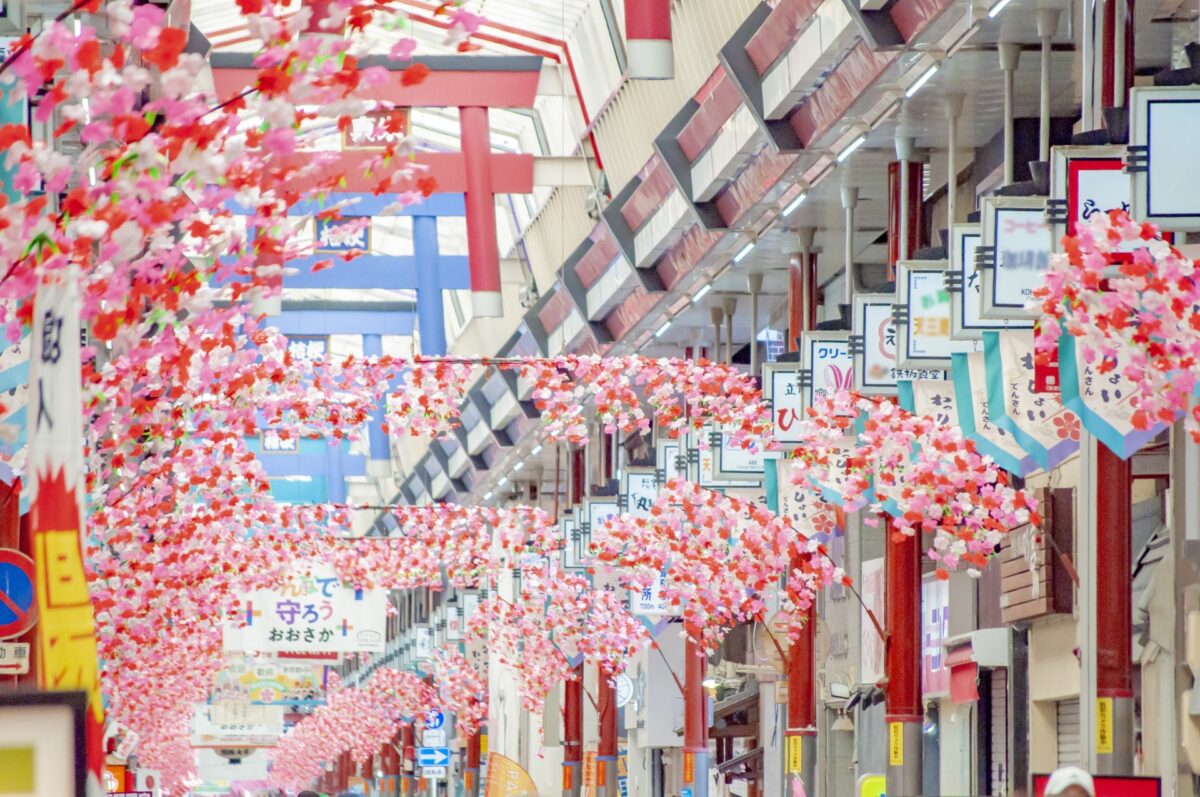 ▶Kyoto Food and Drink Tour @Nishiki Street & Gion
If you're planning on visiting Kyoto along with Osaka and are looking to learn more about the culture and local cuisine, this is definitely the perfect tour for you! Take part in this fun food and drink tour and explore the 400-year-old market and the famous Gion district.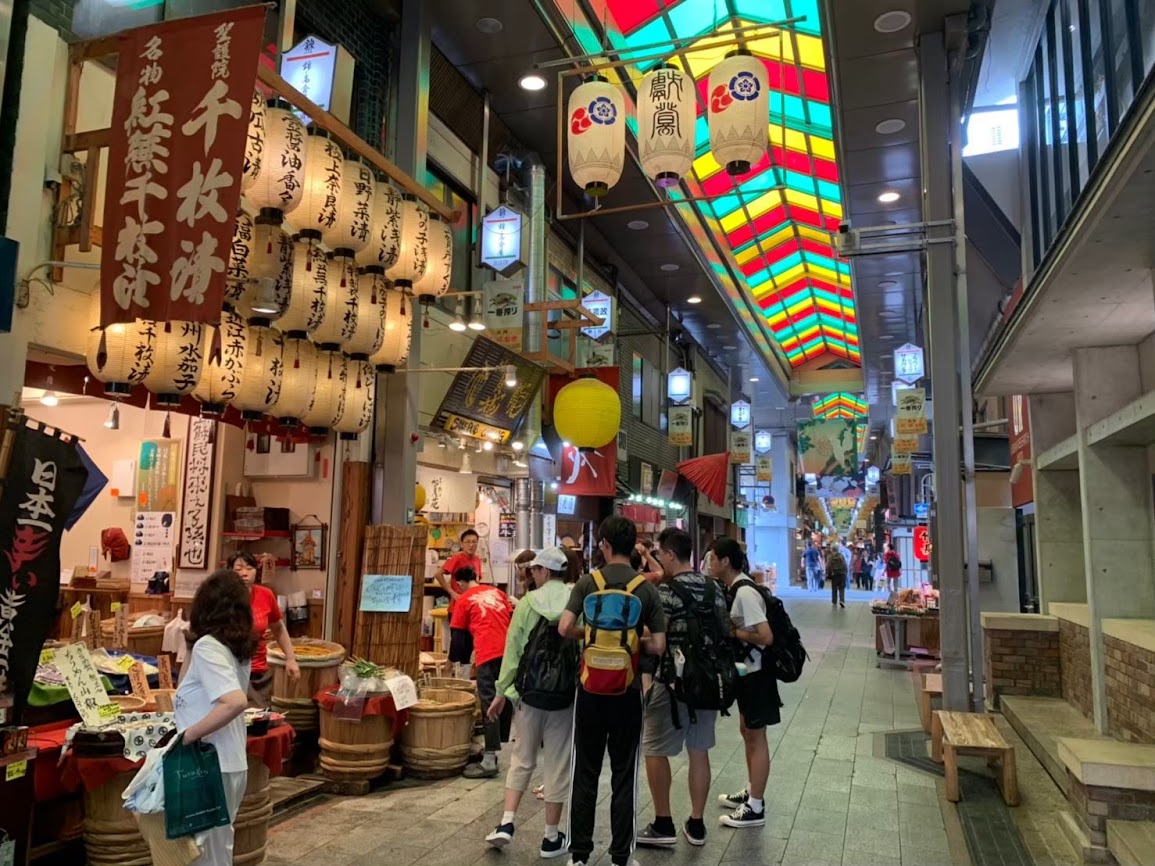 Find the Other Tours
▶Tour Packages
If you want to make travel easier, we suggest you look into tour packages.There are a wide range of tour packages out there to suit the accomodate for each traveler needs. Click the button below to find the best tour package from various Tour Operators!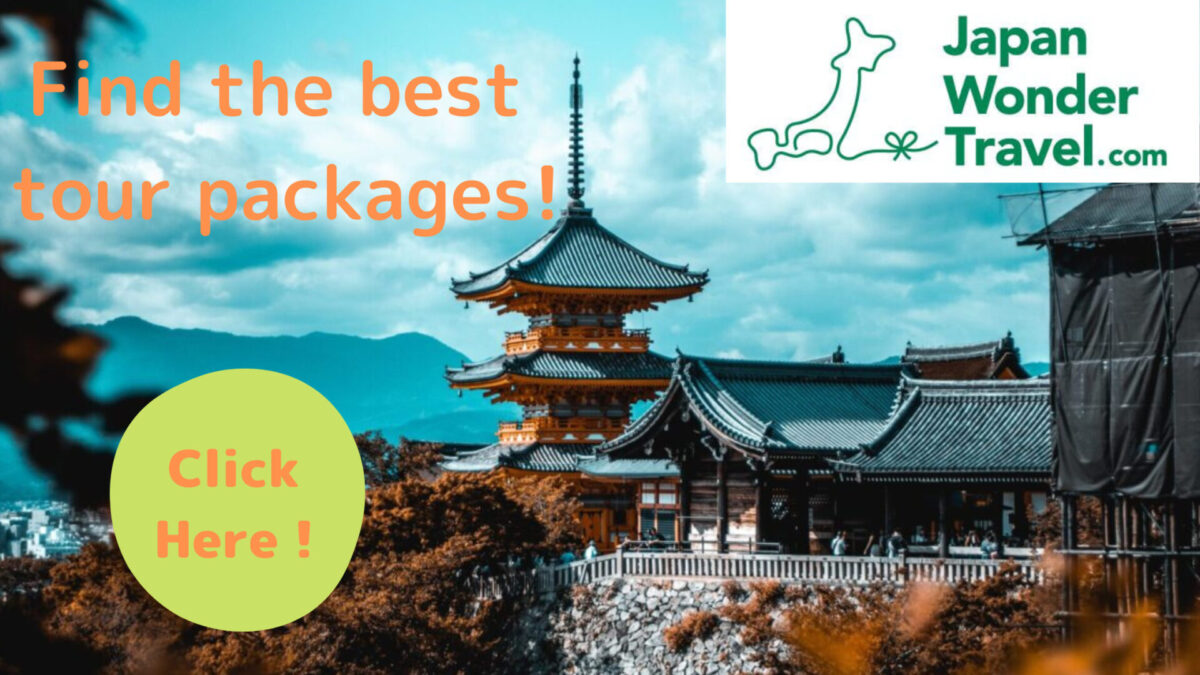 Follow us on Instagram, Facebook, Twitter, and TikTok for more travel inspiration. Or tag us to get featured!
Happy traveling!
Stay informed of the best travel tips to Japan, the most exciting things to do and see, and the top experiences to have with the Japan Wonder Travel Newsletter. Once every two weeks we will introduce you to our latest content.
Other Articles you Might be Interested in