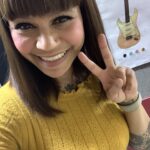 Writer's Profile
Misty Fujii is a Canadian who moved to Osaka, Japan in 2019 and married her Japanese sweetheart. In 2022 they had a baby and moved to Fukui for the clean country air. She is a DJ who teaches English part time and writes in order to share Japan with the world. She gets excited about collecting vintage vinyl records, food of all countries, travelling and renovating her traditional Japanese house.
This post may contain some affiliate links. When you click through and make a purchase we may receive some commission, at no extra cost to you.
There is no shortage of hotels in Tokyo, from world-famous chains to efficient business and budget-friendly capsule hotels. Sometimes you want to stay somewhere as unique as the city you're visiting, especially if that hotel aligns with your style. Boutique hotels offer plenty of character, exciting designs and are often smaller and more intimate. They tend to incorporate the local culture making them an ideal way to spend a holiday. Here are ten of the best boutique hotels in Tokyo that offer a wide range of experiences.
1. Hotel K5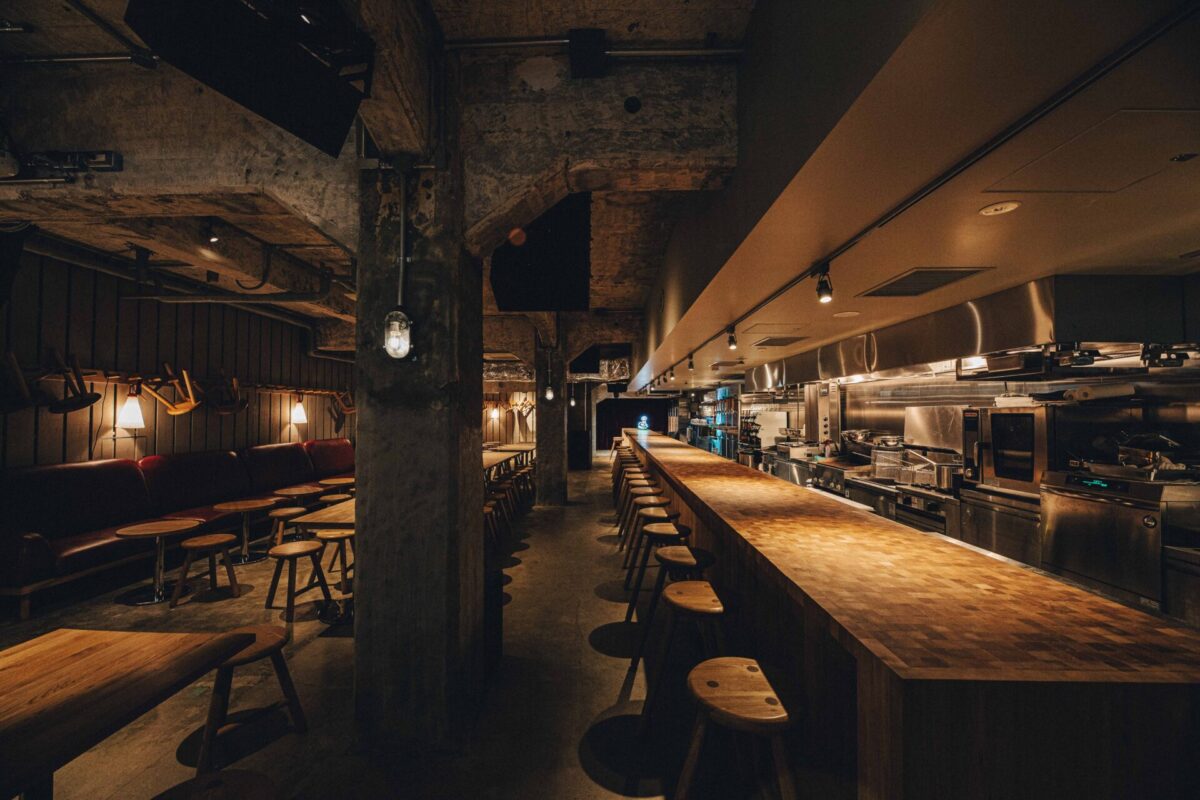 The true definition of a boutique hotel, K5 has 20 guest rooms and cool spots to hang out. Housed in a grand former bank building from the 1920s, the hotel has an interior that exudes style. History, art, music, cocktails, and food make it a happening hub whether you're staying overnight or not. The first floor has an international restaurant, a cozy library bar, and a coffee shop, and the basement has a tavern-style beer hall. The rooms feel personalized with chic furnishings and special touches like record players and lush plants. Close to Tokyo Station in the Nihonbashi district, it's a perfect bookend to your day, from breakfast to a nightcap.
2. The Tokyo Station Hotel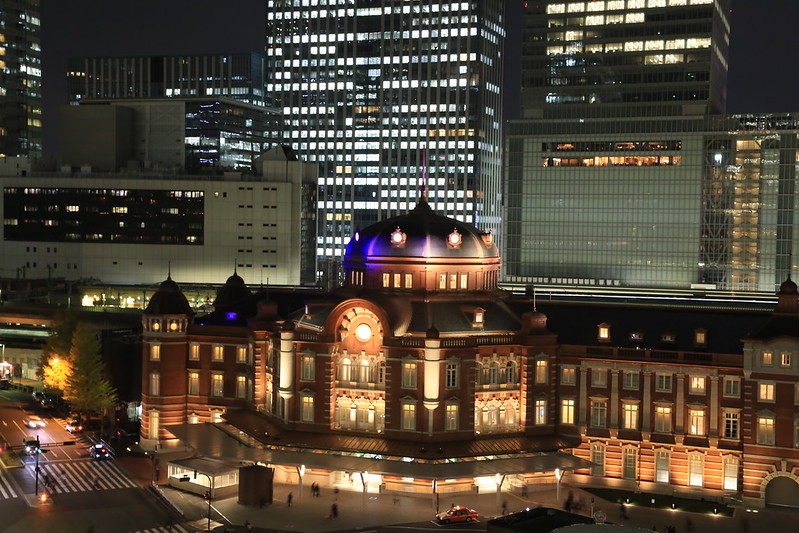 You can't beat the convenience of staying at a hotel built inside the iconic Tokyo Station, with hotspots like Ginza, Nihonbashi, and the Imperial Palace a stone's throw away. While the hotel offers several casual and upscale dining options, the rooms are the star attraction. All the rooms feature European decor and large windows, some overlook the Imperial Palace's historic gardens, and some reveal incredible views of Tokyo Station itself, including the Cupola dome ceiling. There are even guest suites that span two floors! No matter what room you book, you'll feel like royalty.
3. Aman Tokyo
Blending traditional Japanese houses with high-rise urban living, Aman Tokyo is an exclusive sanctuary overlooking the city. Perched at the top of Otemachi Tower close to Tokyo Station in the Chiyoda ward, the hotel offers floor-to-ceiling window views reaching as far as Mt. Fuji. On the six floors, you'll find ryokan-style rooms with all modern amenities, traditional elements like washi paper doors, and deep soaking baths. Restaurants range from a French patisserie, Italian cuisine, an outdoor forest cafe, a lounge designed to look like the inside of a paper lantern, and an intimate eight-seat Japanese dining experience. But what sets Aman Tokyo into a league of its own has to be the spa with onsen-style baths, a pool with a panoramic view of Tokyo, fitness rooms, and spa treatments derived from Chinese medicine.
4. Andon Ryokan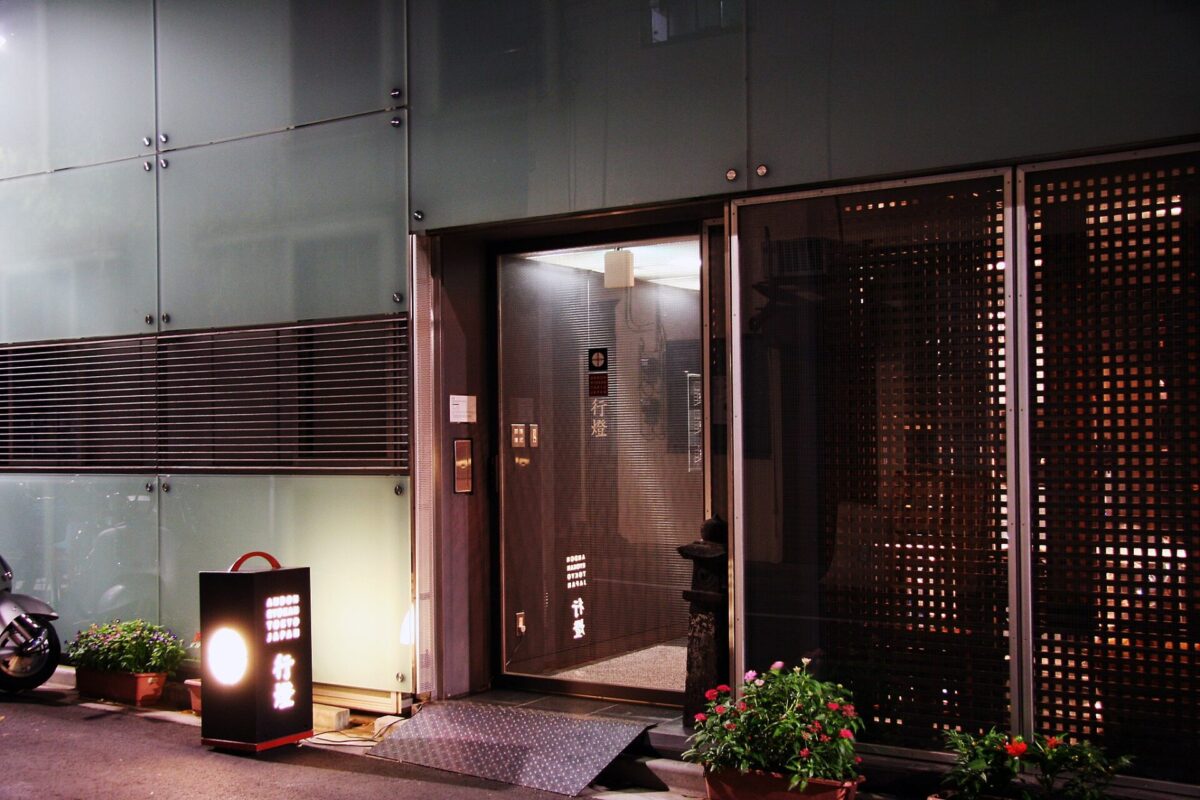 Just off the beaten path in a residential neighborhood in Taito ward lies a modern ryokan that prides itself on being a home away from home. The glass-front building is an award-winning work of architecture, and inside there is antique furniture and a traditional tea room to give visitors an authentic Japanese experience. The bathrooms feature anime themes created by the hotel's owner. Her art also shines in the communal hot tub, surrounded by beautiful tiled artwork. A quaint cafe serves wholesome breakfasts, while the rooftop terrace provides a spot to unwind. Incredibly affordable, Andon Ryokan is one train stop away from Asakusa and Tokyo Skytree.
5. BnA
With three locations in Tokyo, BnA's mission is to connect artists to the local community by creating a vibrant place where travelers and local artists can interact. BnA stands for Bed and Art Project, located in Nihonbashi, Akihabara, and Koenji. Nihonbashi's hotel has been named BnA WALL, with a production/exhibition space, cafe/bar/lounge, and a giant mural. You'll find BnA STUDIO in Akihabara, which explores the ideals of urban Tokyo with five rooms that push the boundaries of art, design, and functionality. Finally, the location in Koenji, a neighborhood renowned for its underground and creative culture, has only two guest rooms. The space is a hub for artists with a bar, gallery, and rooftop lounge onsite. BnA is unique because they operate on a profit-sharing model with all of the artists who have designed the one-of-a-kind rooms here.
Book here:
Artist Hotel – BnA STUDIO Akihabara
BnA WALL
6. Azabu Ten Tokyo
For someone searching for self-care, Minato City's Azabu Ten is a luxury concept hotel where visitors can put themselves first. Large claw foot bathtubs overlooking lush gardens, rich features like mosaic tiles and chandeliers, Italian furniture, and room colors inspired by the changing seasons create beautiful spaces across ten rooms. However, one of the highlights must be dining in their multi-roomed restaurant. The layout has an open kitchen, dining room, and terrace with a view of Tokyo Tower, creating the atmosphere of being in a very wealthy home. This abode fits right into the cosmopolitan Azabu neighborhood, full of modern art museums, stylish nightclubs, and a trendy shopping area.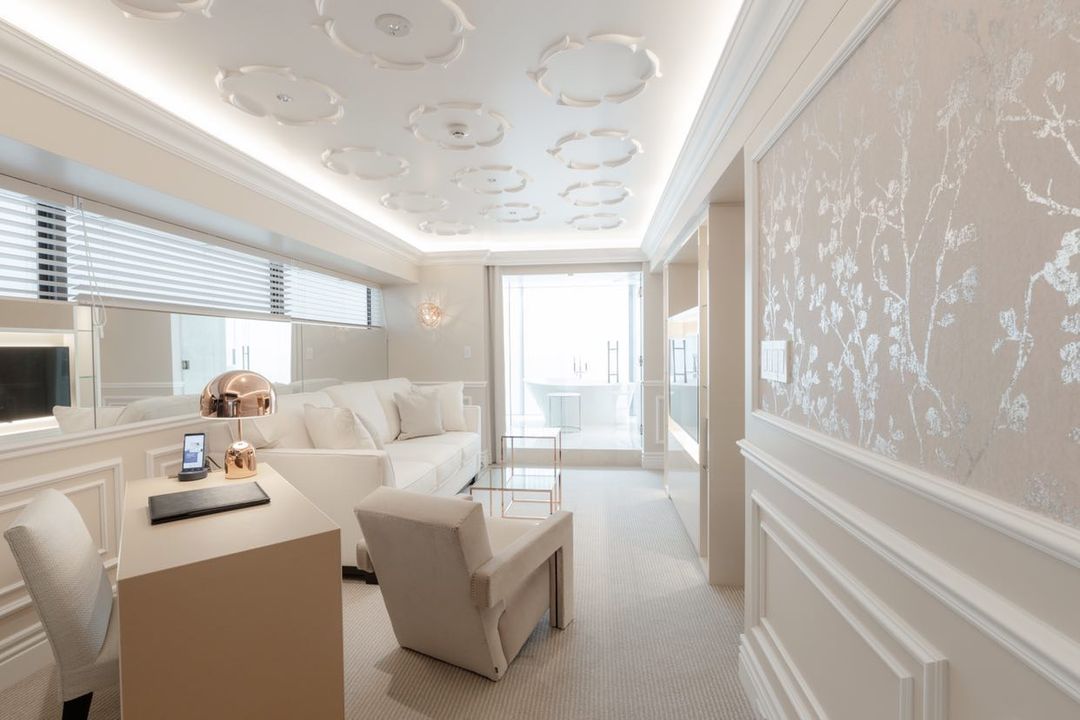 7. Andaz Tokyo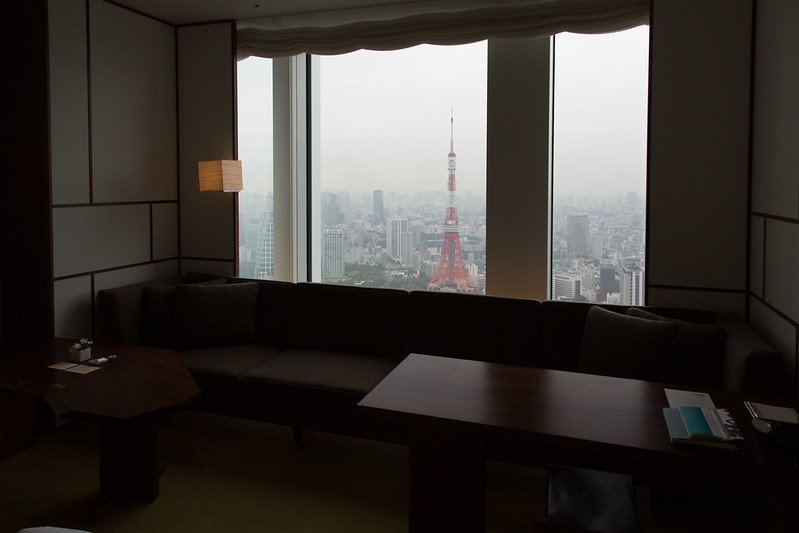 Take in some of the most incredible views of Tokyo from the guest rooms, swimming pool, or 52nd-floor rooftop bar. Located in the Toranomon Hills neighborhood of Minato City, the hotel is right in the middle of everything overlooking Tokyo Tower. Andaz is the ideal place for anyone who wants to wake up feeling right in the heart of the biggest city in the world, with floor-to-ceiling windows as the perfect reminder. Lounge in the Tavern restaurant for delicious food and live music, hideaway in the small sushi restaurant tucked behind the rooftop bar, or enjoy American comfort food on the first floor. The hotel also boasts a pastry shop, spa, and complete fitness facilities to keep you well-fed and rested during your stay.
8. Mesm Tokyo Autograph Collection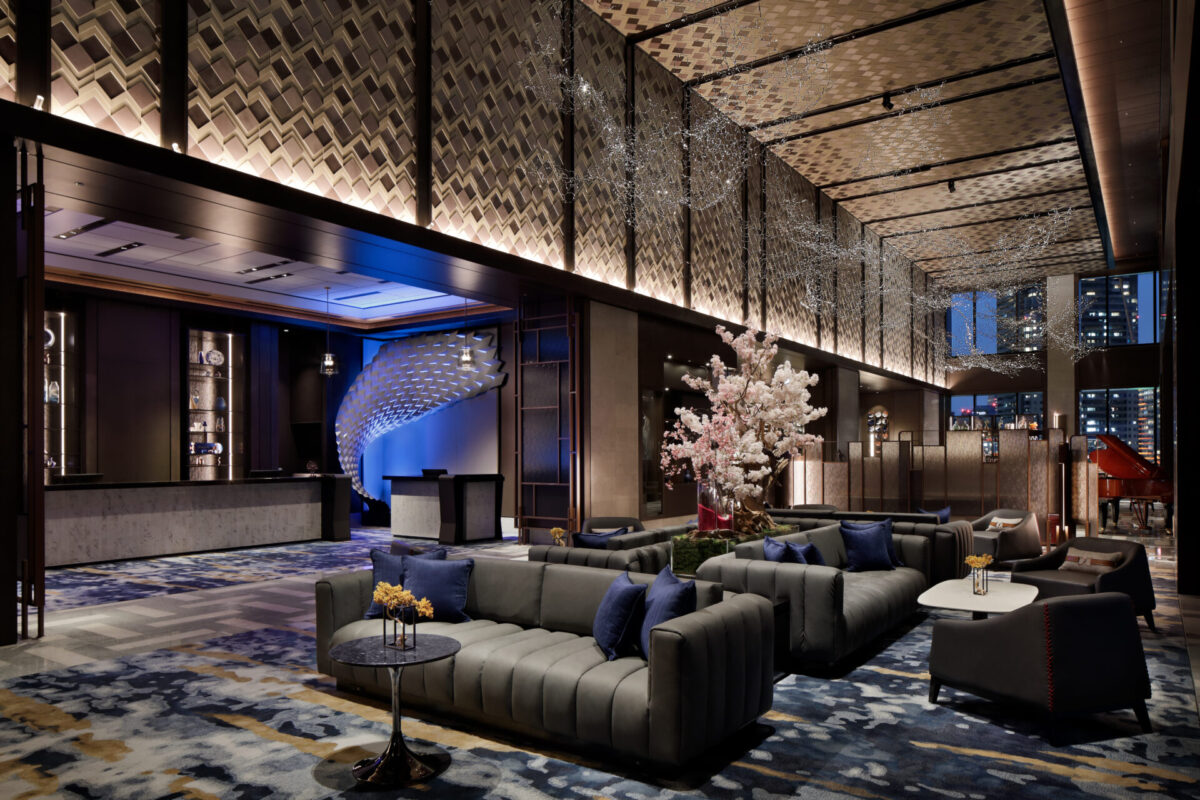 Staying at Mesm Tokyo Autograph Collection is a luxury experience from valet parking, fine dining, and top-tier amenities. The new WATERS Takeshiba precinct is where you'll find the hotel, nestled between the Tokyo Bay and Sumida River. Mesm is short for mesmerize, which is what you'll feel with all the intricate details in a space that combines contemporary with traditional Japanese culture. Elegant gold and blue decor, art installations, and top-class hospitality will welcome you upon arrival creating a relaxed atmosphere amid the bustling city below. The next-level amenities pull out all the stops with a knit kimono robe, use of a coffee dripper (you can drink specialty coffee!), keyboard piano, and a matcha tea ceremony kit, to name a few.
9. Hotel Gajoen Tokyo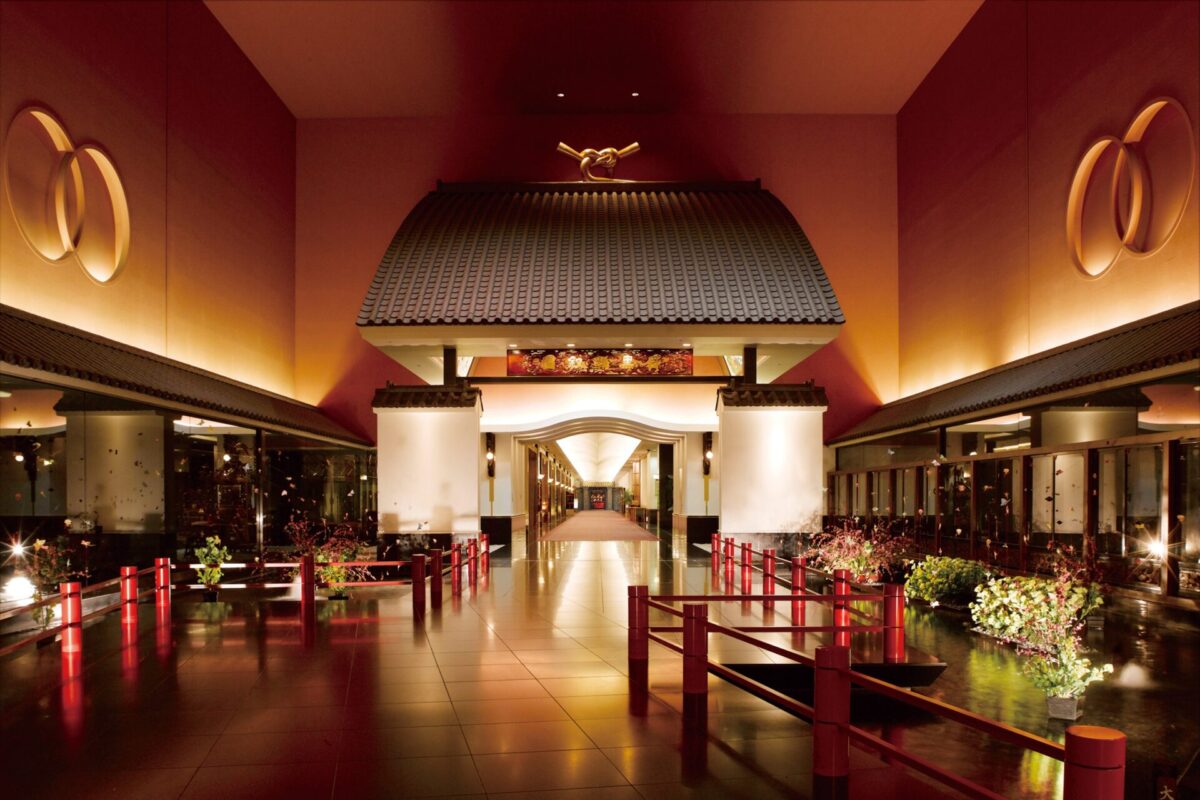 One of the many things that set Hotel Gajoen Tokyo apart is its history and age. Built in 1928, this hotel has been a hotspot for luxury events and huge rooms, starting at 861 square feet, with private lounges, saunas, and jacuzzi baths. Enjoy peace and quiet, the hotel is in central Tokyo, close to Shibuya, but it sits in the residential area of Meguro. The entire hotel is a work of art, from the lush outdoor lobby to the mother-of-pearl inlay in the elevators, that has earned the hotel the nickname "Palace of the Dragon God." Seven restaurants onsite serve traditional Japanese, Chinese, Italian, and grilled cuisine, plus a steakhouse with mouth-watering Wagyu beef and seafood. You can't miss the gorgeous garden surrounding the hotel; it has waterfalls, bridges, koi ponds, and plenty of relaxing places. For history buffs, you'll want to spend time at the "Hyakudan Kaidan" (hundred-step staircase), Tokyo-designated tangible cultural property built in 1935. Inside, there are tatami rooms decorated by some of the most renowned artists of the time, which are only open to the public during special exhibitions.
10. Hotel New Otani Tokyo Executive House Zen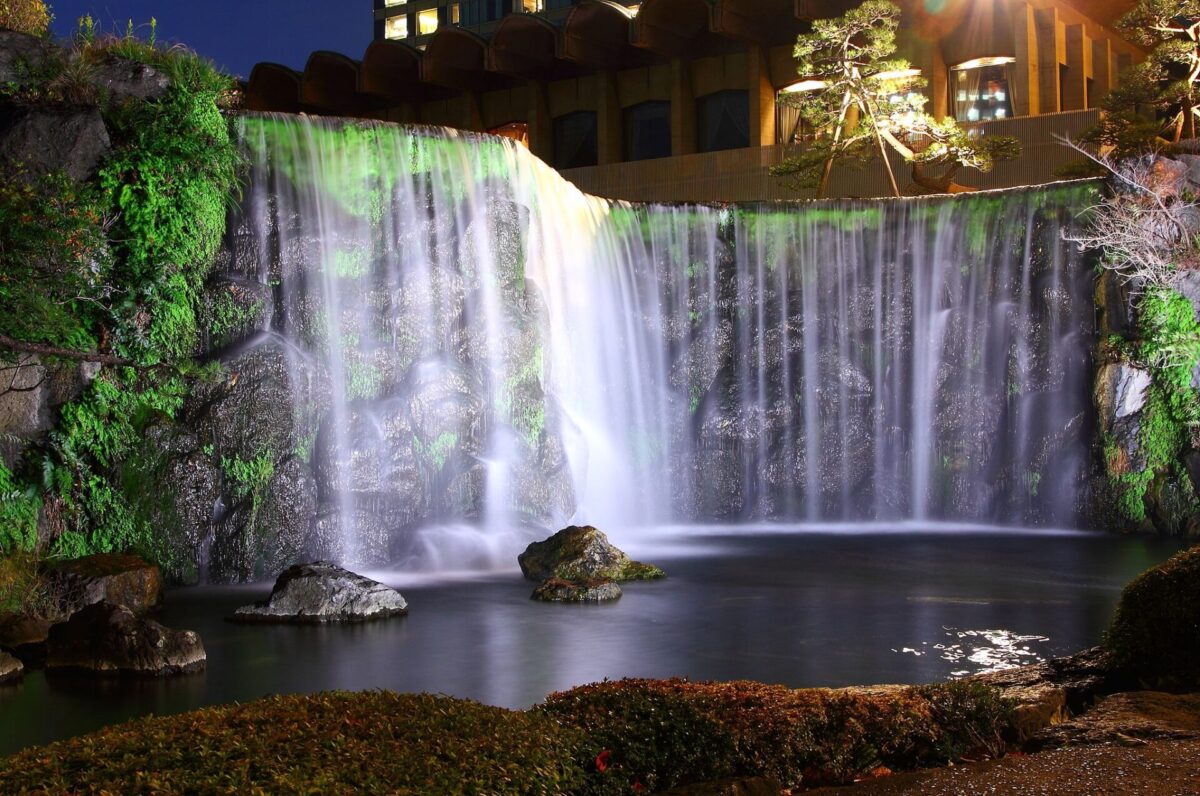 This is a hotel that is buzzed about by tourists and locals alike. Initially constructed in 1962, the goal was to design an Edo-era mansion suitable for feudal lords but able to accommodate many guests. The hotel underwent a massive renovation in 2007, preserving original details like the lounge to view Mt. Fuji and adding a building that includes Executive House Zen, a boutique hotel within a hotel. Nestled on the 11th and 12th floors, the Executive House Zen features luxe interiors with Japanese washi paper, bamboo, and a selection of Kyoto tea. Guests also have access to the largest swimming pool in Tokyo, a spa, and exclusive use of the Executive Lounge. The hotel complex has everything visitors need: dozens of restaurants, a beauty salon, boutique stores, and a medical center. The Chiyoda city abode is close to Shinjuku but feels like a sanctuary with a spacious ten-acre garden with its 400-year-old history.
No matter your taste, style, or budget, there is a boutique hotel that will be perfect for any traveler. The only tricky part will be deciding where you want to stay first!
Japan Wonder Travel Tours in Tokyo
Japan Wonder Travel is a travel agency that offers guided tours throughout Japan.
From private walking tours to delicious Food and Drink tours, we can help organize the best tours just for you! If you want to explore Japan and learn more about the history and backstories of each area you are traveling in, our knowledgeable and friendly guides will happily take you to the best spots!
In addition, we can provide you with any assistance you may need for your upcoming trip to Japan, so please feel free to contact us if you have any questions or need some help!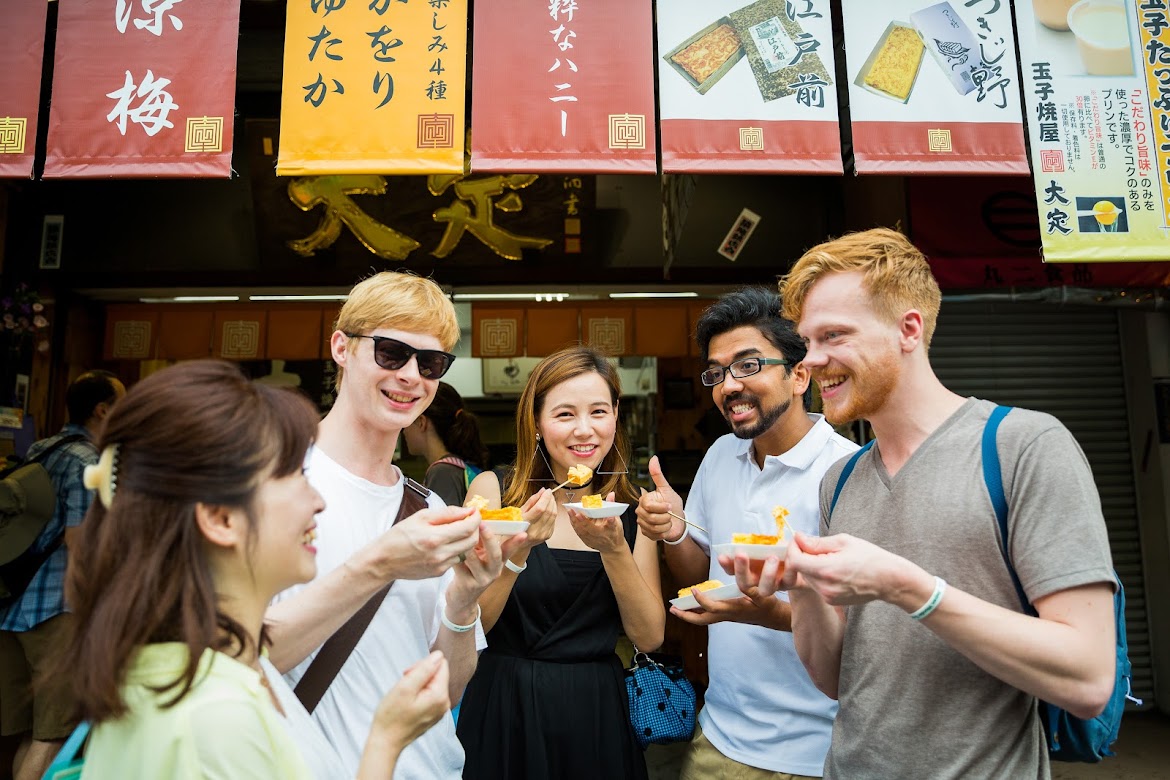 ▶Tokyo 1–Day Highlights Private Walking Tour (8 Hours)
There's no better way to explore an area than taking a tour with a knowledgeable local guide. You will have the chance to learn about the history and interesting background stories of Tokyo, as well as discover some hidden gems which can be hard to do without a guide.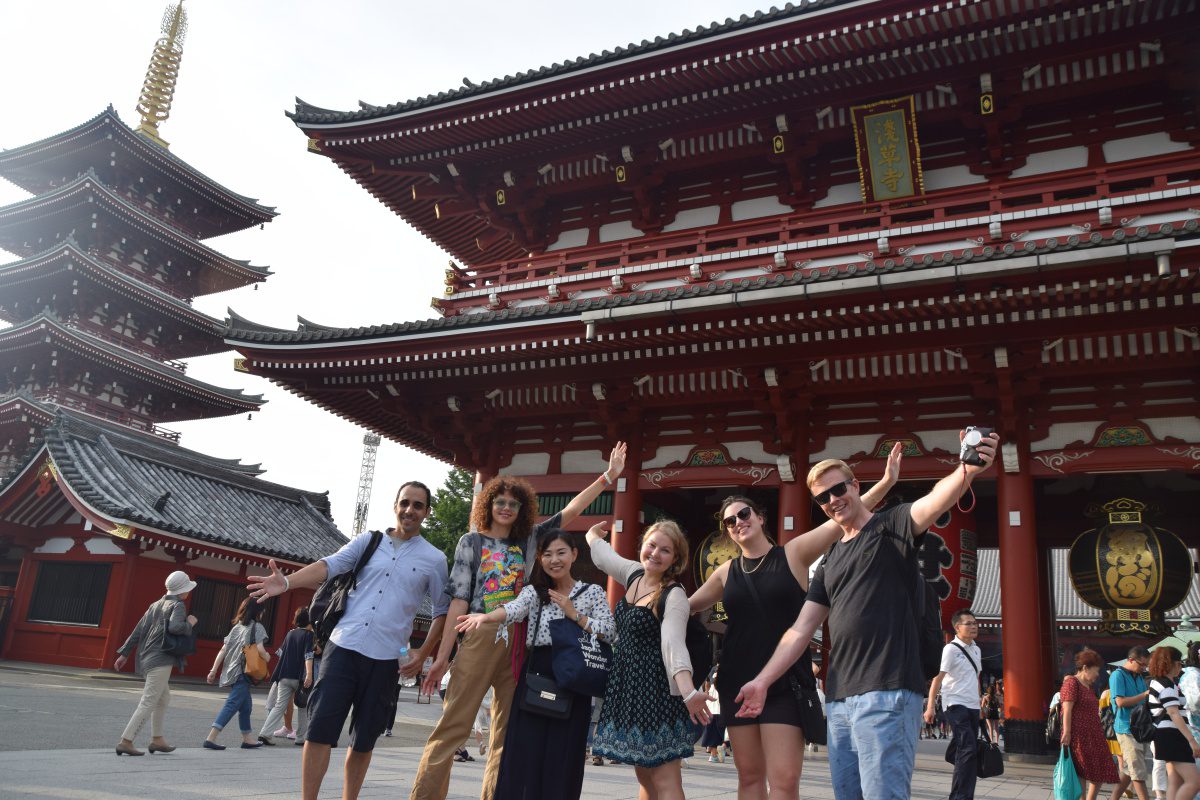 ▶Shinjuku Bar Hopping Tour: Experience Tokyo's Nightlife in Izakaya
Check out the best spots in Shinjuku while bar hopping through the lively and vibrant area. Try some delicious local food and drink as you explore the narrow yet photogenic alleys that the town has to offer. Experience Japanese izakaya culture and drink in Shinjuku like the locals!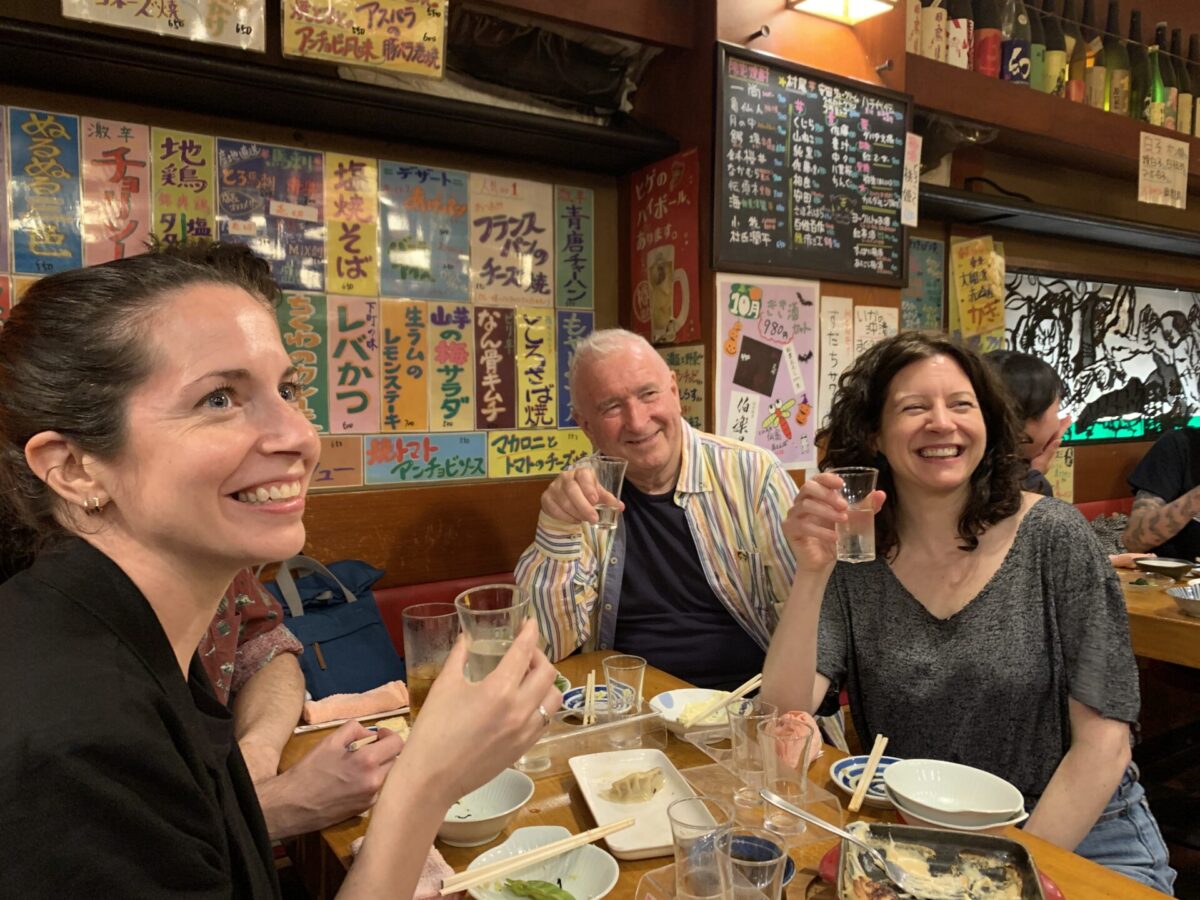 Find the Other Tours
▶Tour Packages
If you want to make travel easier, we suggest you look into tour packages.There are a wide range of tour packages out there to suit the accomodate for each traveler needs. Click the button below to find the best tour package from various Tour Operators!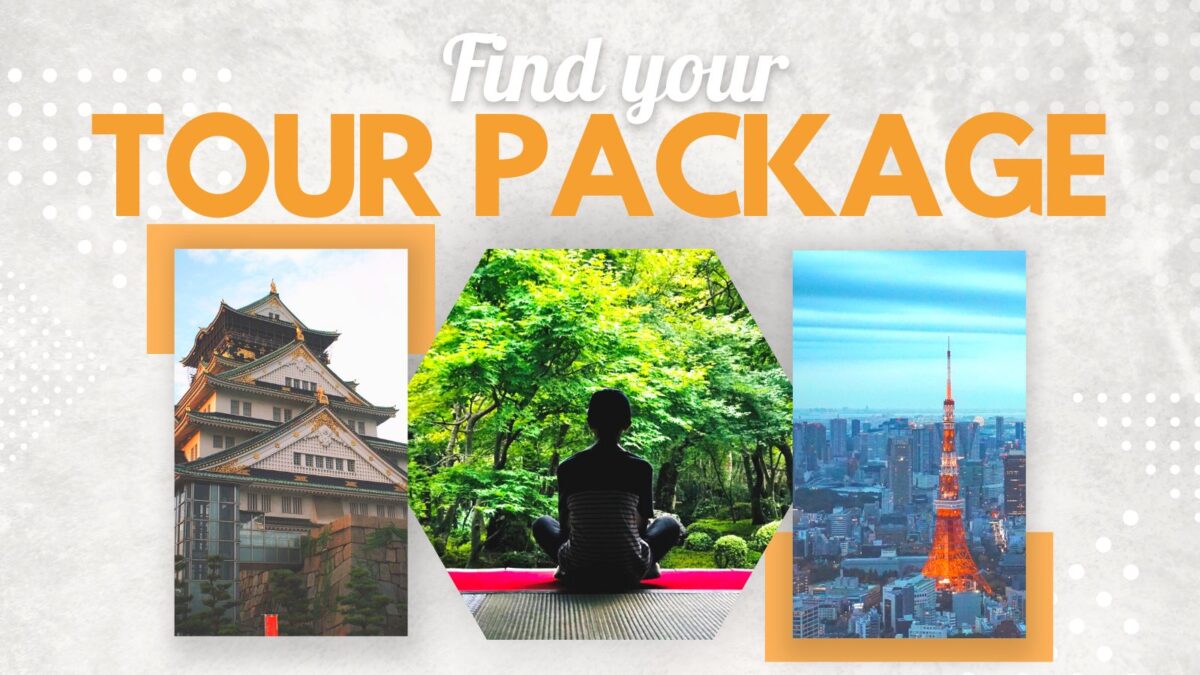 Follow us on Instagram, Facebook, Twitter, and TikTok for more travel inspiration. Or tag us to get featured!
Happy traveling!
Stay informed of the best travel tips to Japan, the most exciting things to do and see, and the top experiences to have with the Japan Wonder Travel Newsletter. Once every two weeks we will introduce you to our latest content.
Other articles you might like