A kimono is a traditional, colorful Japanese garment that directly translates to 'something to wear' in Japanese. The unique, iconic fashion piece is known as the national dress of Japan and has been a part of Japanese culture for centuries. The kimono reminds us of the importance of carrying on traditions even after the Japanese lifestyle and clothing has changed drastically. In contemporary society, not many people wear a kimono in their daily life. Kimono are mainly only worn on special occasions such as New Year's Day or the coming-of-age ceremony. Also in the summertime, when visiting a festival (matsuri) you can spot people wearing the summer style of kimono that is much cooler called yukata.
Up until the 19th century, most Japanese people would wear a kimono on a daily basis, before transitioning to Western-style clothing such as suits and dresses. The dresses come in beautiful, colorful designs that differ depending on the occasion/season and the person's age and marital status. Recently, renting a kimono has become popular among tourists coming to Japan. You can often find kimono rental shops near popular tourist attractions, offering a memorable experience for those visiting Japan in an attempt to spread the charm of kimonos to the rest of the world! In this article, we will introduce four of the best places to rent a kimono in Japan!
1. Tokyo – Asakusa
Asakusa is an old town with a well-preserved nostalgic atmosphere in Tokyo. There are a number of popular sites including the Senso-ji temple, the oldest temple in Tokyo. Asakusa is one of the most popular tourist destinations in Japan, and offers cultural and traditional experiences in various ways.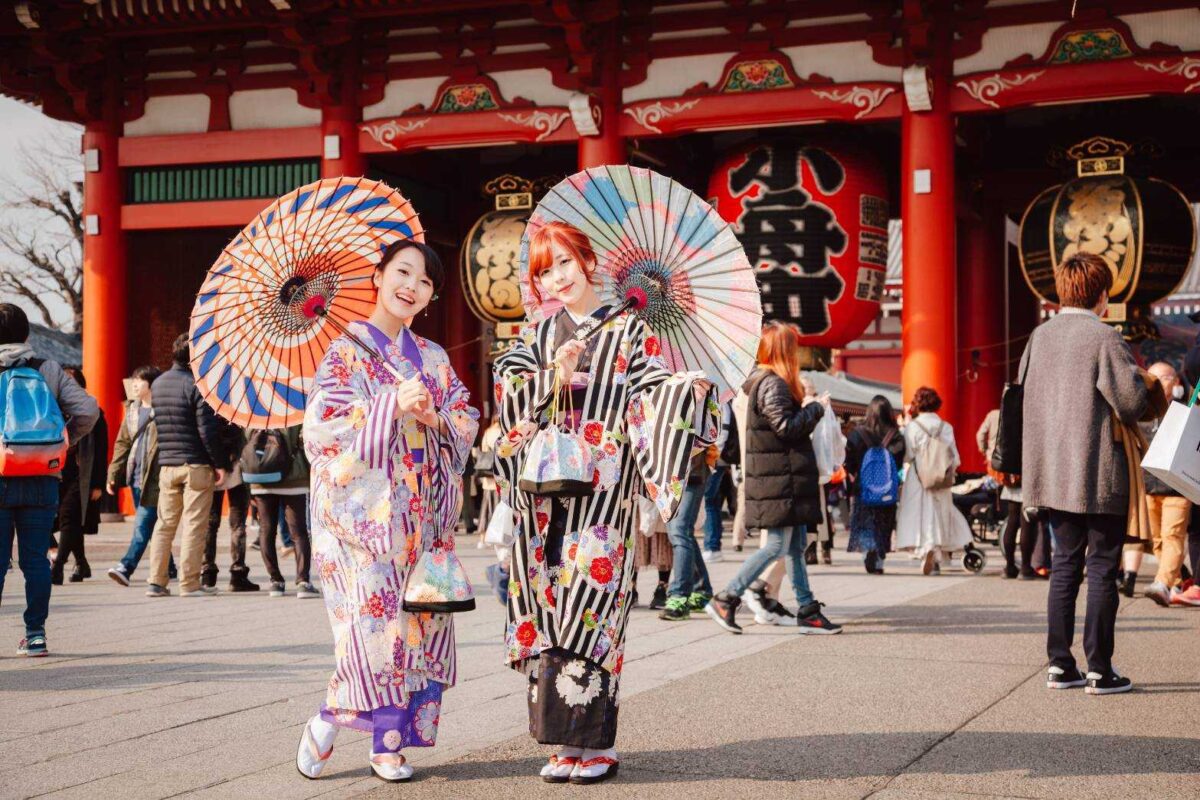 As soon as you get off the train, you will see loads of people walking around the area in Kimono. There are approximately 60 kimono rental shops around the area, and customers can choose their favorite ones from a variety of designs and colors. That being said it can be hard to pick and choose which shop is the best for you. If you're unsure, we recommend Kimono Rental Wargo, which has a wide variety of kimono styles and sizes, and great service for the best experience every time.
There are a number of stalls selling local delicacies and small gifts along the Nakamise-dori street leading to the main building of Senso-ji temple, Tokyo's oldest temple, and one of its most significant. Enjoy Japanese dishes and the lively atmosphere in Kimono.
▼Best kimono rental in Asakusa!▼
Another popular activity in Asakusa is riding a rickshaw. The rickshaw is another fun activity which enables you to explore the historical area with a guide while sitting down and feeling the refreshing breeze!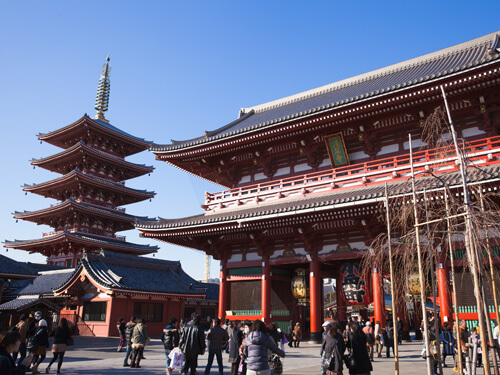 Strolling around the traditional district, wearing a Kimono, will be a memorable experience for you. Are you looking for the best places to go in Asakusa? Have a look at our 1-day itinerary below.
2. Kyoto – Gion
Kyoto is the old capital of Japan located in the Kansai region. Along with Tokyo and Osaka, it is visited by many foreign tourists as an impressive destination with a number of historical spots. Over the centuries, a number of wars and battles took place in the area, but the city was largely spared from the destruction of WWII. Nowadays you can still appreciate countless temples, shrines and other historically valuable structures that have survived the test of time. A lot of people living in Kyoto still take pride in a traditional lifestyle, and some people, especially those who are dedicated to traditional jobs, wear Kimono on a regular basis.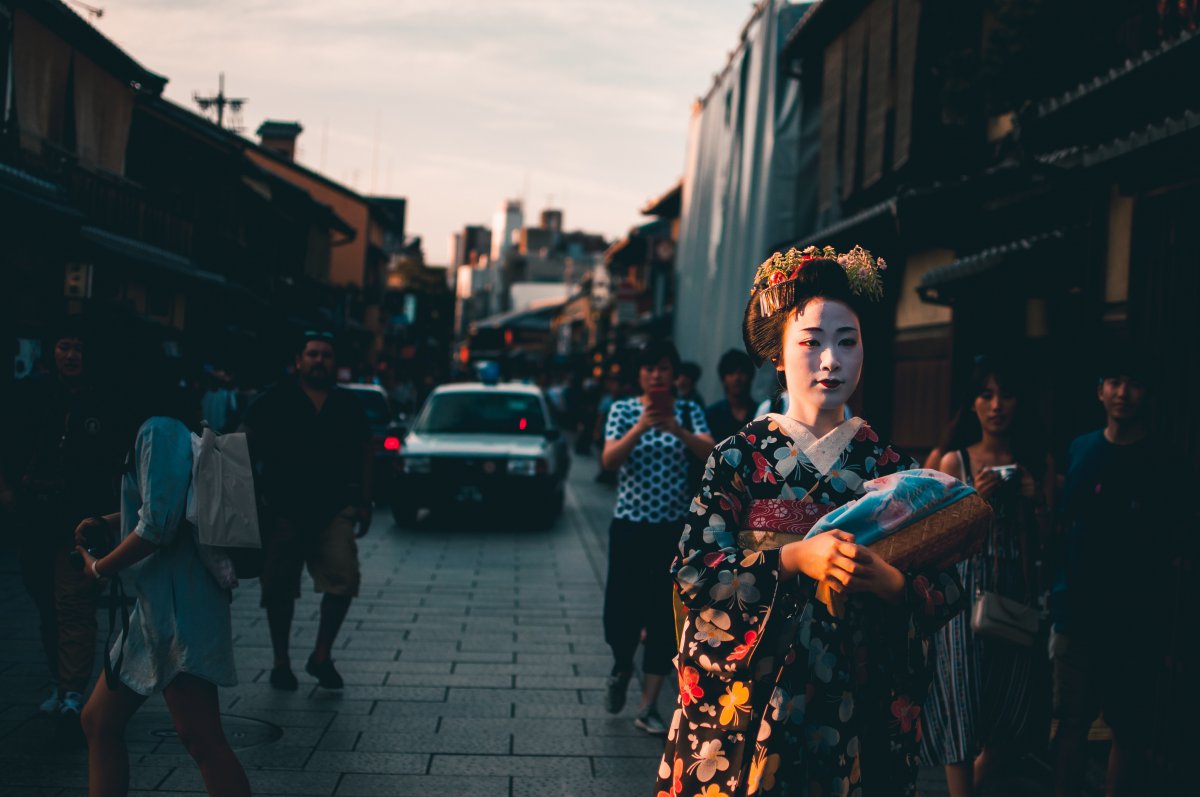 In Kyoto, it is quite easy to find places where you can rent Kimono, especially in the Gion district, Kyoto's most famous geisha district. As Kyoto consists of several areas with respective tourist attractions, it is best to find a shop around your destination. Taking a (crowded) train is not great to move around while dressed in Kimono, if you are not used to it. In addition, as the summer in Kyoto usually gets really hot and humid, it is better to pick up Yukata, another traditional Japanese garment instead. It is thinner and made of breathable material, so much more comfortable in the summer!
▼Best kimono rental in Gion!▼
For the best pictures we recommend renting a Kimono or Yukata near the Gion district, known for its beautiful alleys and tradition buildings. From Gion you can also walk to the famous Kiyomizu-dera temple in about 15 minutes.
3. Kamakura
Kamakura was once the political center in Japan during the Kamakura era roughly about 800 years ago. It is located in Kanagawa prefecture which shares borders with Tokyo, and is a popular day trip destination for tourists all year round because of the convenient location. Kamakura has many historically significant Buddhist temples and Shinto shrines, creating a beautiful, traditional landscape similar to Kyoto. Kamakura is often referred to as the Kyoto of the East. As it also faces the sea, many people flock there to enjoy marine sports and swimming in the sea during summer season.
▼Kimono rental in Kamakura▼
4. Kanazawa
Kanazawa is the biggest city in Ishikawa Prefecture on the west coast of Japan. Known for its beautiful nature, history, and delicious seafood, it's a great destination to experience the traditional side of Japan.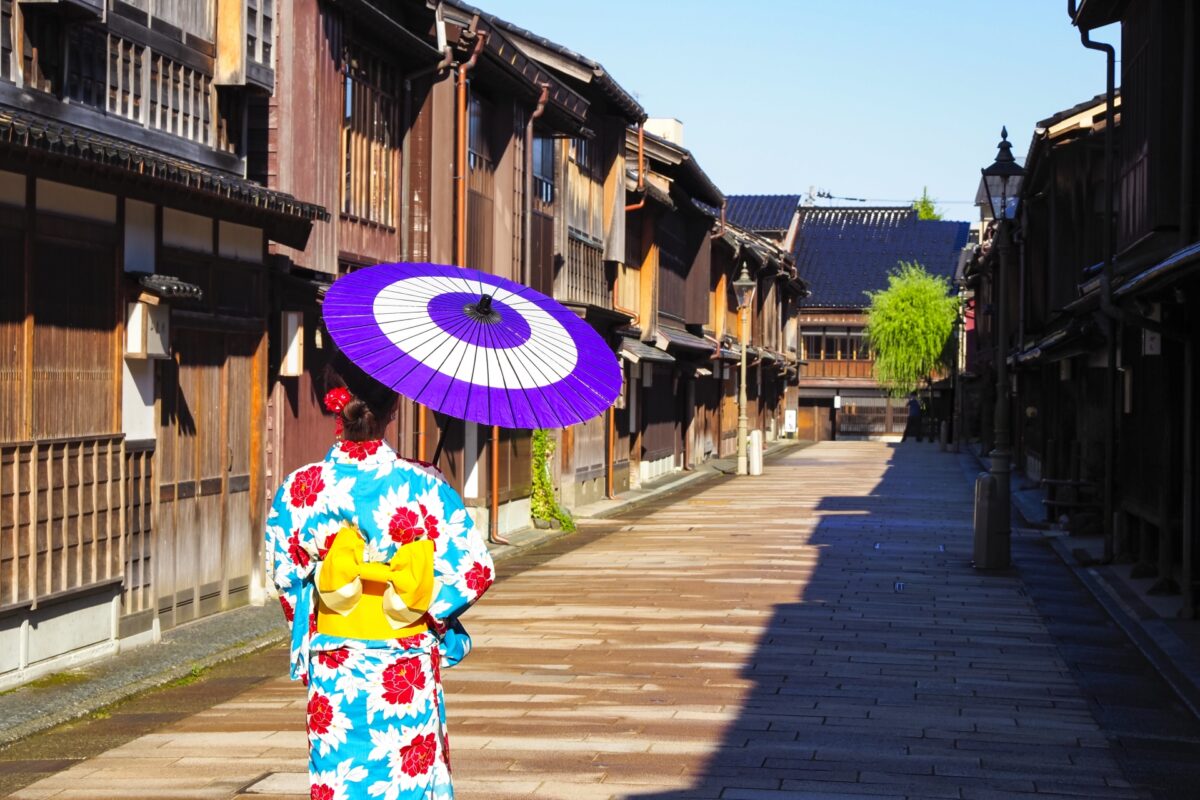 Kanazawa will give you the traditional feel that is the perfect kimono wearing atmosphere as there is still a lot of historical and old school architecture. It was also home to the famous Maeda Clan during the Edo Period, and there are still lots of old samurai family buildings, as well as areas that consist of a lot of artisans and craftsmen. With much less tourists than Tokyo and Kyoto, Kanazawa is a great place to get dressed up in a kimono and walk around the beautiful city.
▼Kimono rental in Kanazawa▼
5. Kawagoe
Kawagoe is a city situated in the southwestern part of Saitama prefecture, referred to as Little Edo. It has the third largest population in Saitama, and is accessible within an hour from Tokyo by train. In the Edo era, Kawagoe developed as a castle town and an economical center. Even today, you can find a number of traditional structures including residence of merchants and warehouses standing along a historical street since the Edo period.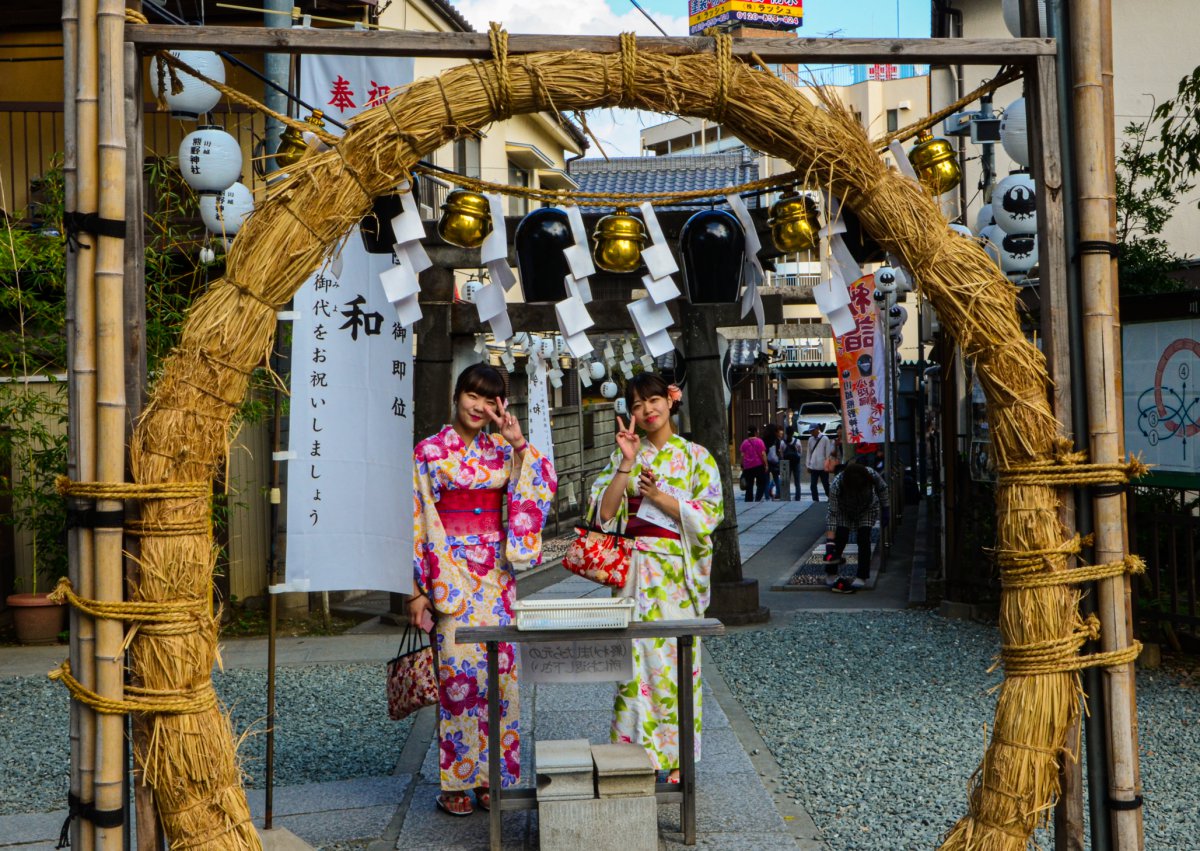 Because of the convenient location, Kawagoe has been become a popular destination for a day trip from Tokyo and the surrounding areas. There are cozy cafes and restaurants offering local delicacies and sweets. The Kawagoe Festival Museum is a must-visit spot that owns valuable exhibits of floats used in a famous local festival called Kawagoe Festival. Kawagoe Hikawa Shrine is a historical shrine where people go to pray for good fortune of romantic relationships and love!
Renting a Kimono and walking around in the iconic, beautiful Japanese dress and walking down the streets of these traditional towns, will be a great way to have a authentic Japanese experience. We recommend you to try wearing the Kimono for yourself, the experience and the pictures will be an amazing way to memorize your trip to Japan! If you need any help for your trip to these cities or anywhere else in Japan, Japan Wonder Travel will be more than happy to help you!
Japan Wonder Travel Tours
Japan Wonder Travel is a travel agency that offers guided tours throughout Japan.
From private walking tours to delicious Food and Drink tours, we can help you organize the best tours just for you! If you want to explore Japan and learn more about the history and backstories of each area you are visiting, our knowledgeable and friendly English speaking guides will happily take you to the best spots!
In addition, we can provide you with any assistance you may need for your upcoming trip to Japan, so please feel free to contact us if you have any questions or need some help!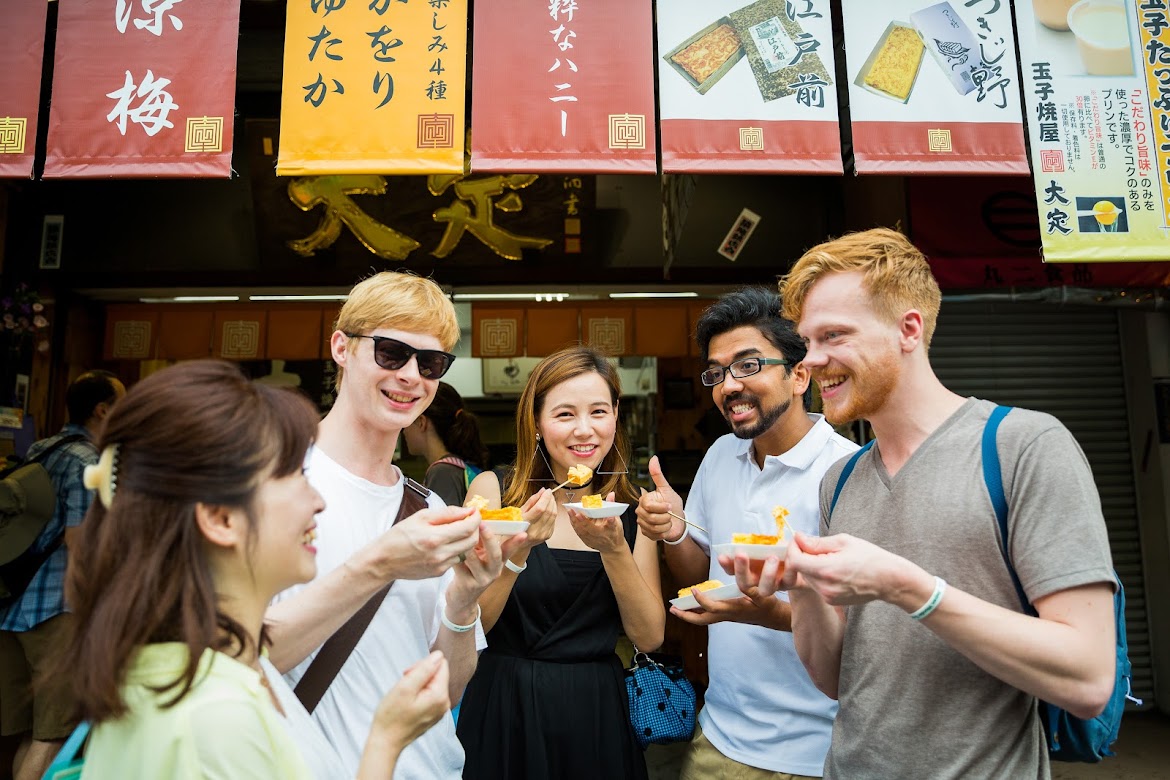 ▶Tokyo 1–Day Highlights Private Walking Tour (8 Hours)
There's no better way to explore an area than taking a tour with a knowledgeable local guide. You will have the chance to learn about the history and interesting background stories of Tokyo, as well as discover some hidden gems which can be hard to do without a guide.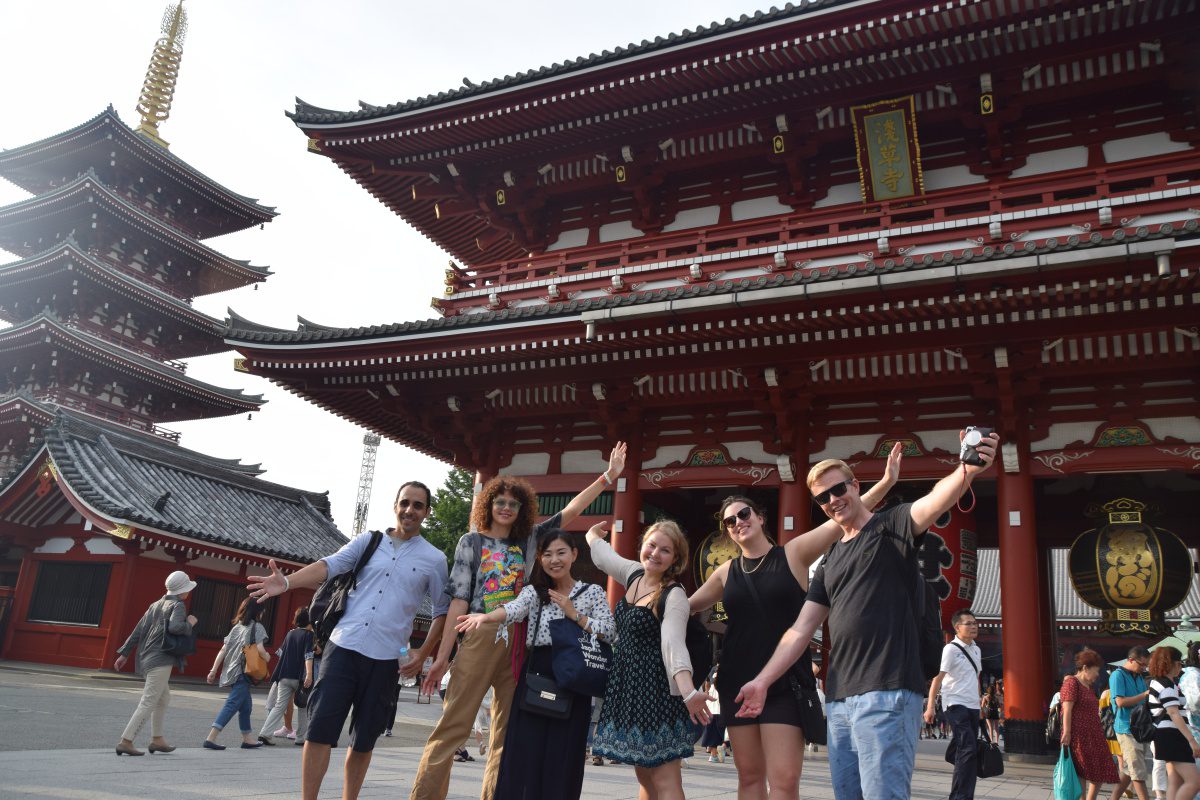 ▶Mt. Fuji Day Trip Bus Tour from Tokyo
Experience the breathtaking views of Mt. Fuji by visiting the highlights of the area on our guided sightseeing bus tour! Departing from Shinjuku in central Tokyo, you can travel comfortably to all of the best spots in the area by bus.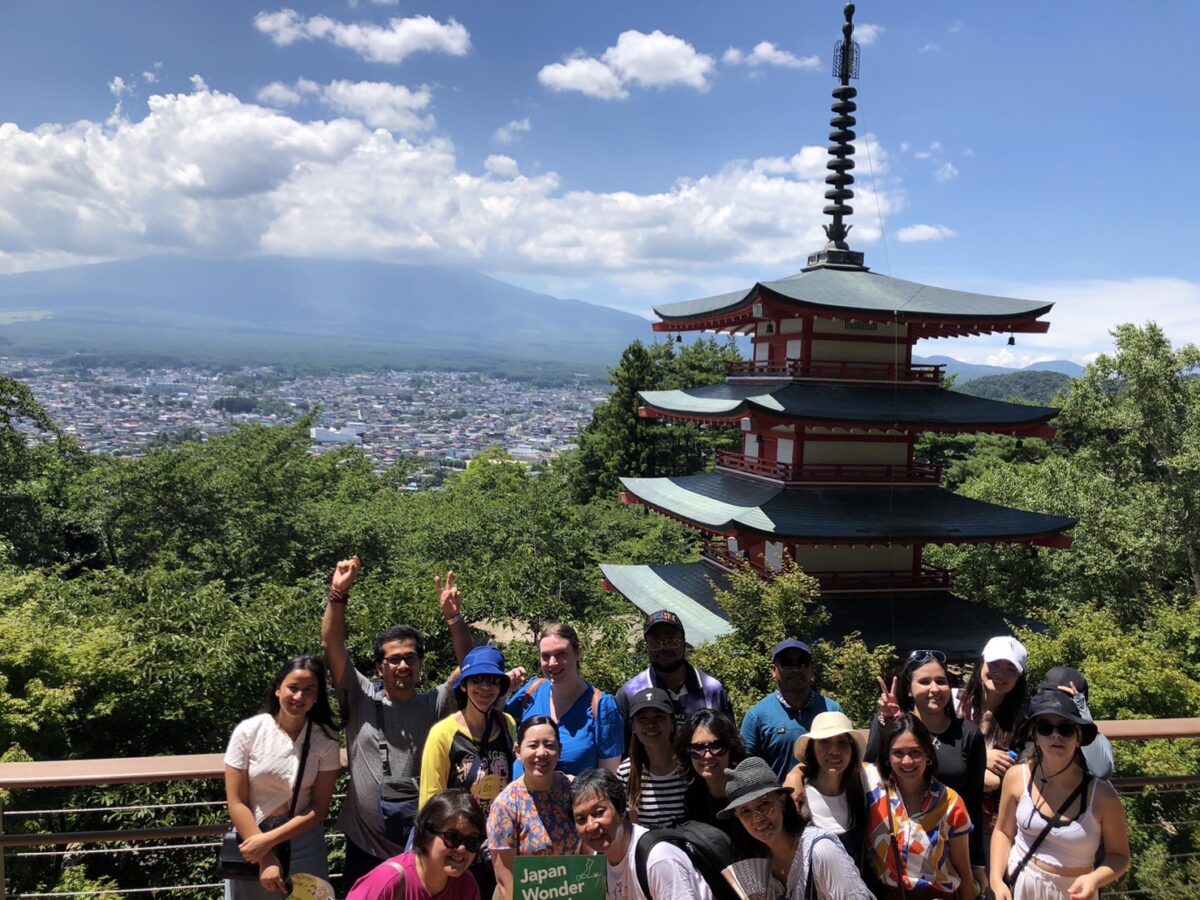 ▶Kyoto Private Full Day Walking Tour
On this full-day private tour of Kyoto, you will be able to see the highlights of Kyoto in just one day and at the same time develop a deeper understanding of both the culture of the area and Japan as a whole.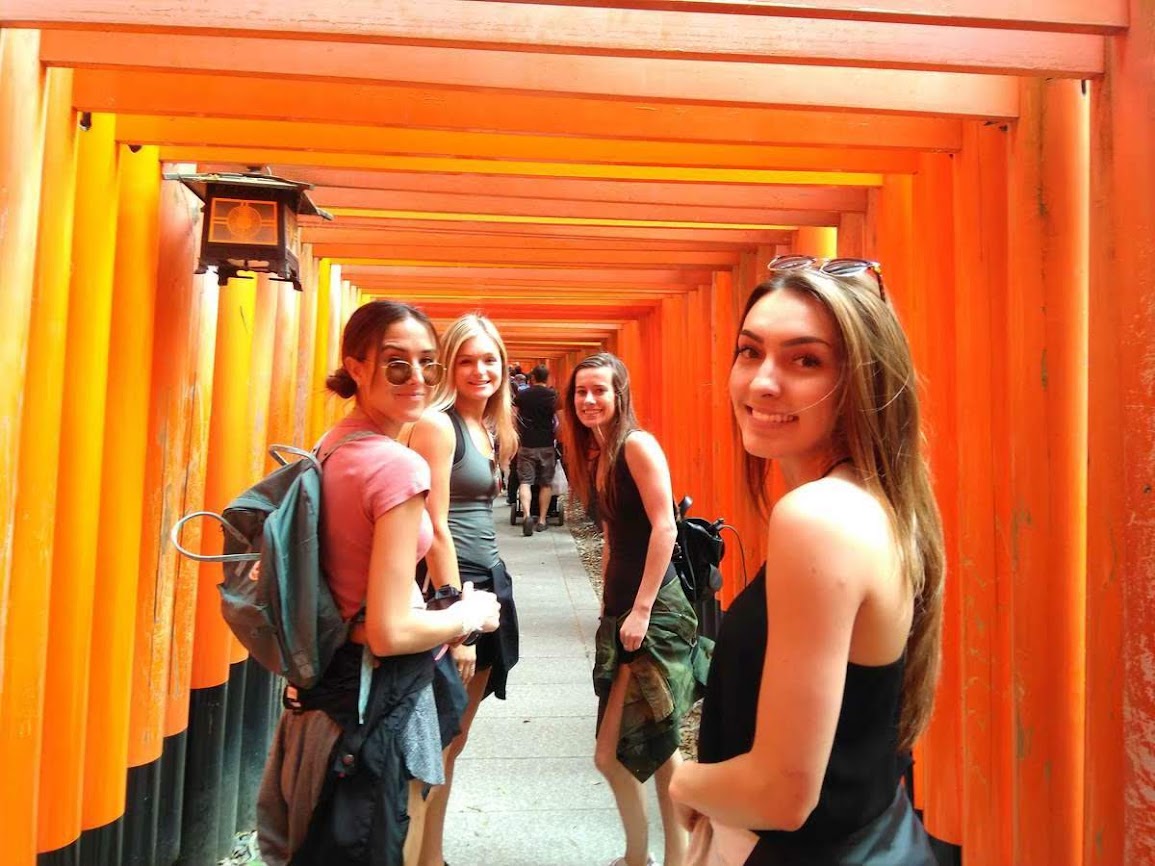 Find the other Tours
▶Tour Packages
If you want to make travel easier, we suggest you look into tour packages.There are a wide range of tour packages out there to suit the accomodate for each traveler needs. Click the button below to find the best tour package from various Tour Operators!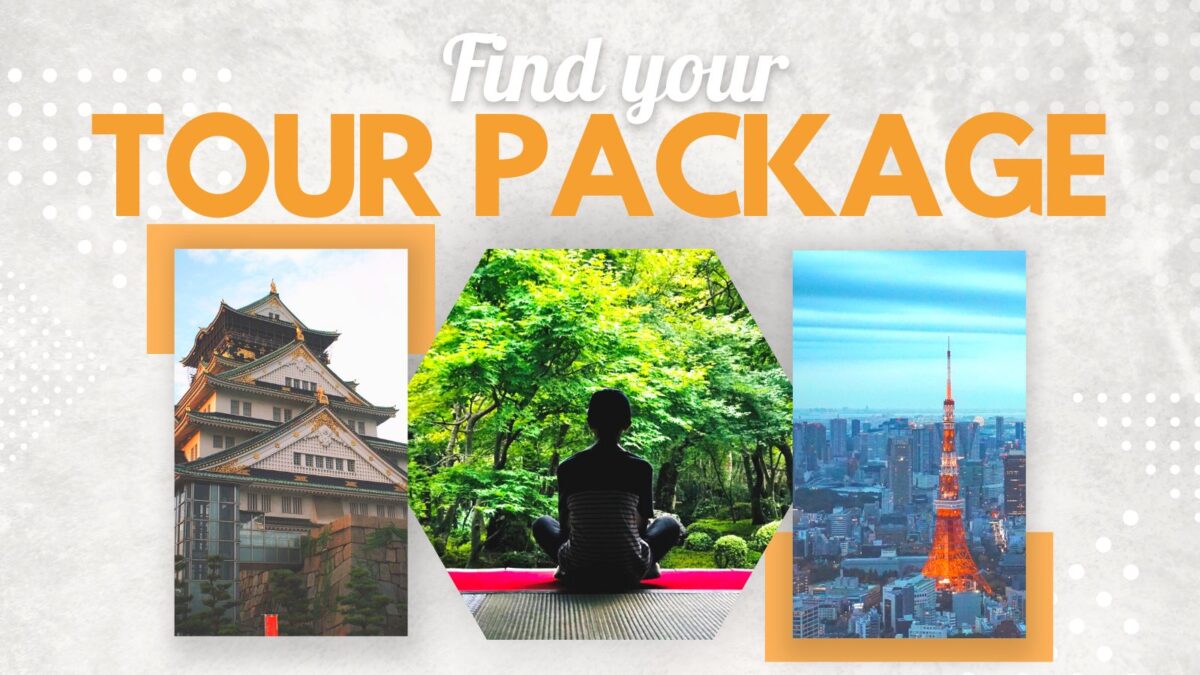 Follow us on Instagram, Facebook, Twitter, and TikTok for more travel inspiration. Or tag us to get featured!
Happy traveling!
Stay informed of the best travel tips to Japan, the most exciting things to do and see, and the top experiences to have with the Japan Wonder Travel Newsletter. Once every two weeks we will introduce you to our latest content.
Other articles you might like
---
This post may contain some affiliate links. When you click through and make a purchase we may receive some commission, at no extra costs to you