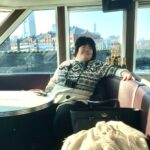 Writer's profile
Mao Goto is a Japanese freelancer who was born in Hayama, Kanagawa prefecture, and raised in Tokyo. Since 2016 she lives in the Taito Ward, home to a lot of Japanese culture hotspots such as Asakusa, Akihabara, and Ueno. She has been interested in the field of English education in Japan and got her Master's degree in March 2020. A lover of photography, travel, sweets, and cross-stitch. Contact her via Facebook.
This post may contain some affiliate links. When you click through and make a purchase we may receive some commission, at no extra cost to you.
Kyoto is often seen as the culture capital of Japan and is one of the main tourist hotspots, attracting both Japanese and international tourists every year. Kyoto has several districts that deserve a special mention. First on the list is Gion, a renowned geisha district nestled in Kyoto City, where visitors can immerse themselves in the allure of traditional Japanese culture through captivating Geisha dances and Kabuki performances. Explore the charm of Gion's elegant streets and architecture, adorned with enchanting shrines and temples you won't want to overlook. In this article, we will guide you through Gion's must-see highlights and recommended activities for an unforgettable experience!
▼ If you are looking for the real Geisha and Maiko plus a green tea matcha experience in Gion, this tour is something for you!
Kyoto Maiko & Geisha Performance and Cultural Walking Tour in Gion
Take an adventure on this Kyoto Maiko tour where you will meet real Maiko and Geisha and get a feel for their lifestyle. Stroll the streets of Gion in Kyoto, ta...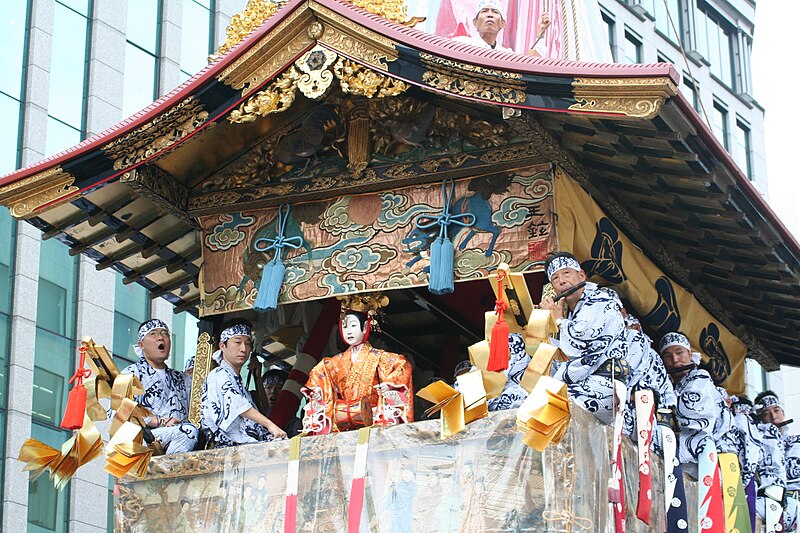 What is Gion?
The area centering on Yasaka Shrine in Higashiyama-ku, in the center of Kyoto City, is called Gion and is one of the most attractive places in Kyoto. The area is home to not only teahouses and ryotei (Japanese-style restaurants) but also many bars, and the rows of houses with lattice doors give the area a sense of good old-fashioned elegance and prestige. If you are lucky, you may even see a maiko or geiko from time to time, giving you a firsthand experience of Japanese Hanamachi culture.
▼Other Experiences
History of Gion
Originally Gion was formed near Yasaka Shrine, the town had existed since the Kamakura period, but was burnt to the ground during the Onin War (応仁の乱). However, with the restoration of the Gion-kai (祇園会, the predecessor of the Gion Festival), the number of visitors to the shrine increased, and in response, new types of businesses such as mizuchaya (tea shops) and mizukimi (women who serve water) appeared, allowing Gion to flourish once again. At first, tea stores serving tea and dumplings were the main type of business, but they gradually transformed into the teahouses we know today as places to enjoy sake, song, dance, and music. Over the course of its history, Gion has undergone significant transformations, ultimately becoming a magnet for tourists seeking a traditional Japanese atmosphere in Kyoto.
How to get to Gion
Here are two instructions about how to get from Kyoto Station to Gion.
Gion is relatively easy to access from Kyoto Station. Below are train and bus directions.
【How to get there by train】
First, take the JR Nara Line from JR Kyoto Station (takes about 2 minutes).
Get off at Tofukuji Station.
From Tofukuji Station, transfer to the Keihan Line (approx. 5 minutes).
Get off at Gion-Shijo Station and walk immediately to Gion.
This train route will cost 300 yen.
【How to get there by bus】
1. Walk from JR Kyoto Station to the city bus stop "Kyoto Ekimae".
2. Take a bus from "Kyoto Ekimae" and head toward Gion (about 18 minutes).
3. Get off at "Gion" and you can walk immediately to Gion.
This bus route will cost you 230 yen.
Using these methods, you can easily access Gion from Kyoto Station.
Things to do in Gion
Now that you know some basic information about Gion, here are some recommended activities and spots in Gion. If you are planning to visit Gion in the future, please take a look!
See geisha (if you're lucky enough)
Gion is a famous area where you can see geiko and maiko. They are dressed very differently. Geiko are modestly dressed and wear simple kimonos. Maiko, on the other hand, are more glamorous, often adorn their hair with hairpins and wear brightly coloured kimonos. Seeing a geisha or a maiko is entirely up to luck. Incidentally, maiko and geisha in Gion are traveling around town on business, so enjoy your sightseeing without disturbing them.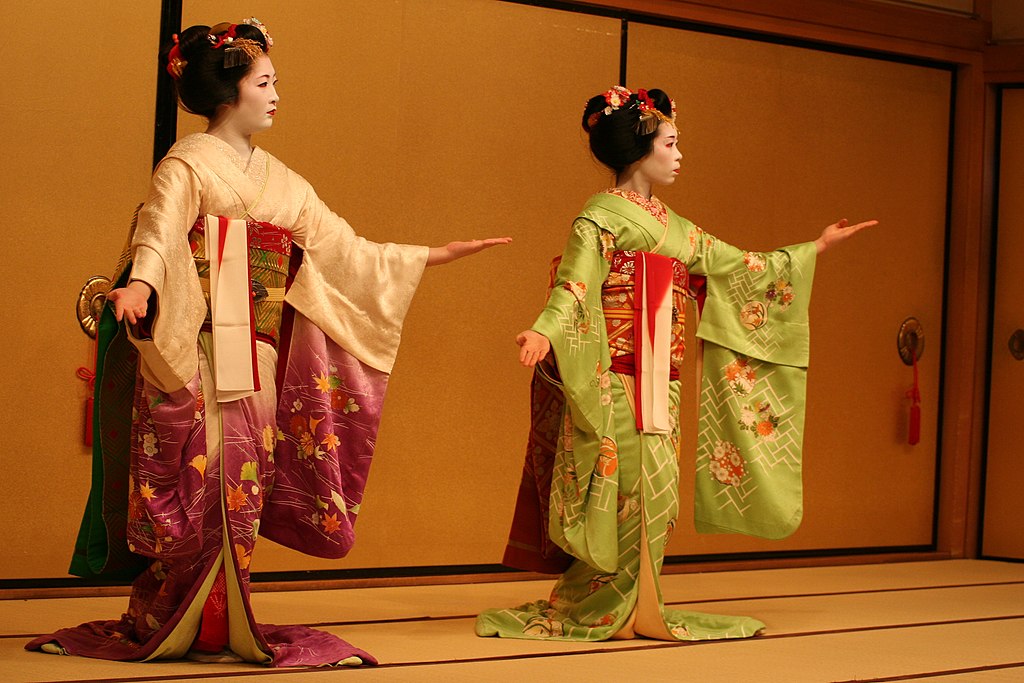 Tea ceremony/teahouse
If you have come all the way to Kyoto, you want to enjoy an authentic tea ceremony. Here in Gion, there are many spots available where you can taste authentic Japanese tea and experience the ceremonies. You can easily book a working experience on the Internet, so we recommend reserving. Taste delicious tea in the peaceful atmosphere of Kyoto.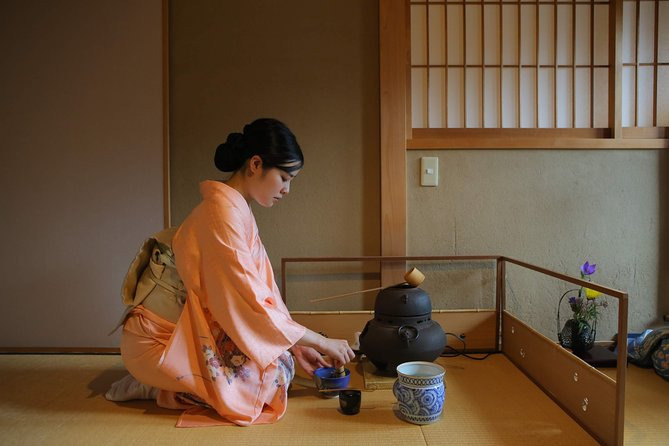 Yasaka Shrine
Yasaka Shrine is another famous site in Kyoto that has long been known as "Gion-san" and is known as Gion's head shrine. Yasaka Shrine is said to have quelled a plague that raged in Kyoto, and because of this origin, the shrine has attracted many devotees that seek a place to ward off bad luck. As Well as seeking happiness and stability. Featuring beautiful buildings and spacious grounds, a visit provides visitors with a traditional Shrine atmosphere.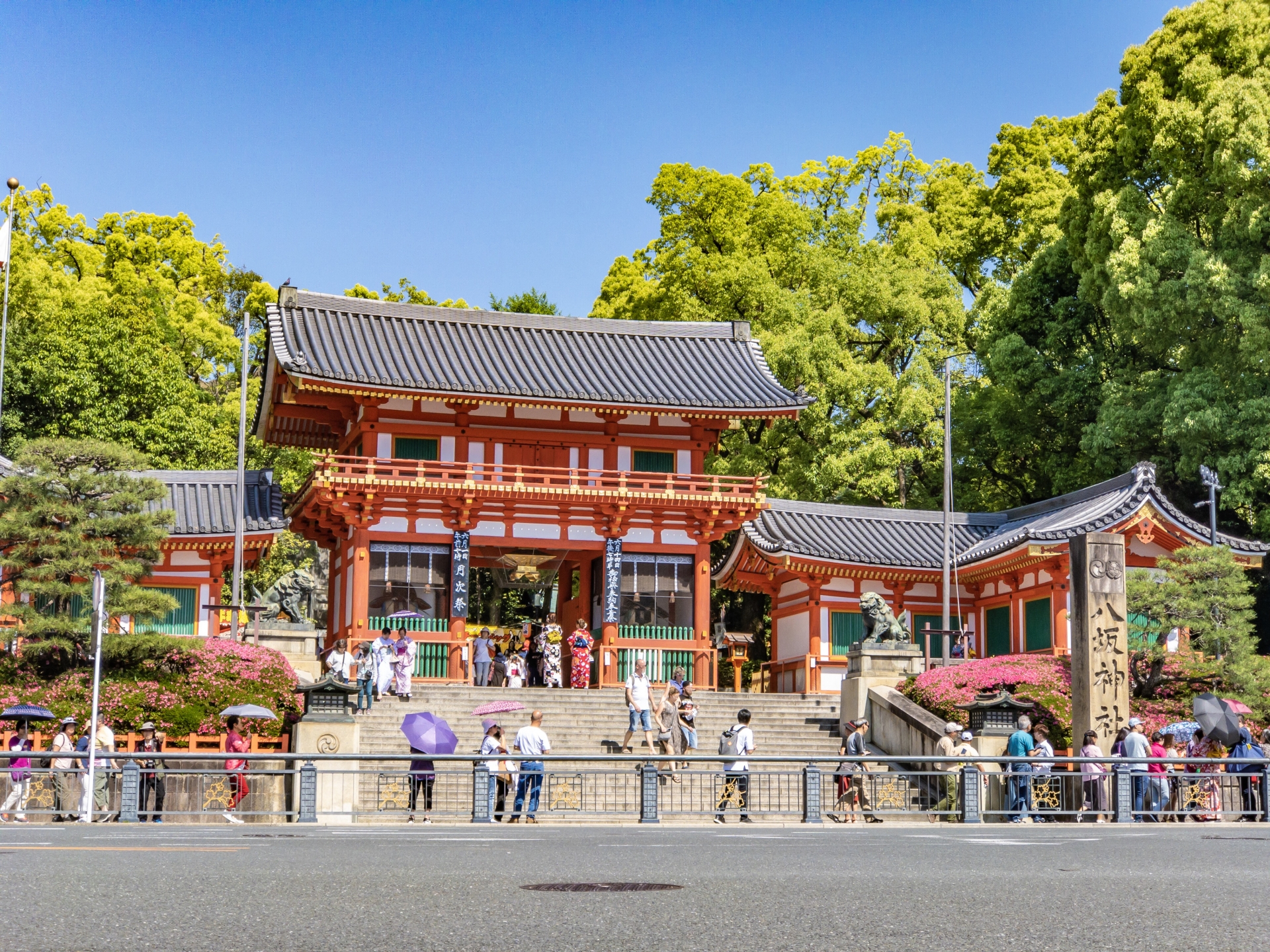 Official Website: Yasaka Shrine
Minamiza Kabuki Theater
The Minami-za Theatre is Kyoto's representative Kabuki theatre. Its building has become a registered cultural property of Japan, and its historical value is increasing. The theatre hosts not only kabuki but also a variety of other performances throughout the year.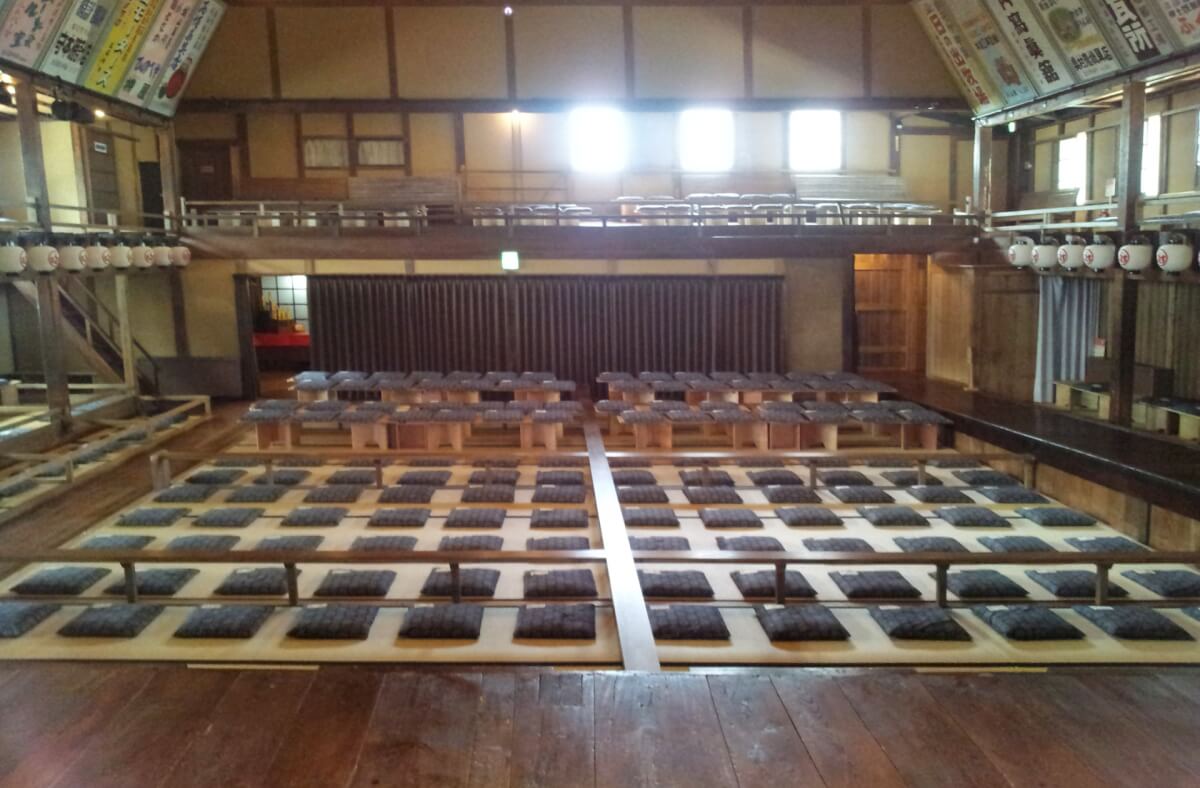 Official Website: Minamiza Kabuki Theater
Shijo Avenue
Shijo Avenue, a quintessential landmark of Kyoto, serves as the main street that connects the sacred Yasaka Shrine in the east to Matsuo Taisha Shrine in the west. Beyond its charming cobblestone-paved path, Shijo Avenue bustles with life, offering a delightful array of cafes and restaurants where one can savour the flavour of Kyoto's renowned culinary scene. Moreover, the avenue boasts a vibrant shopping scene with numerous stores that sell traditional Kyoto-style souvenirs.
Shirakawa
Shirakawa-dori is a relatively new street in Kyoto, lined with charming cafes, traditional tea houses, and artisan shops, making it a delightful blend of modernity and tradition. With the tranquil Shirakawa River flowing by its side, immerse yourself in Kyoto's essence as you stroll along this stunning cobblestone-paved street.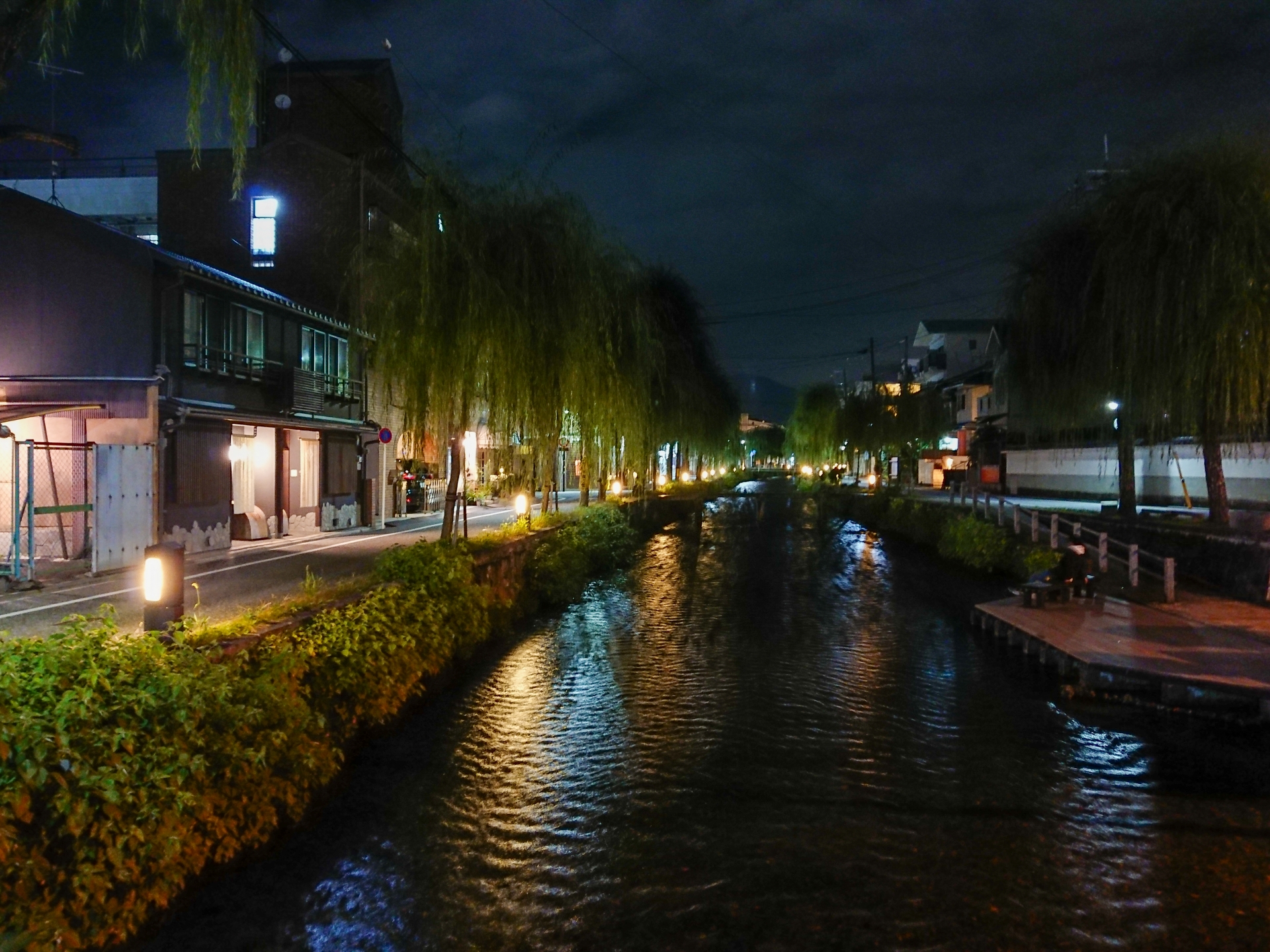 Gion Matsuri
As July begins, Gion comes alive with excitement. The Gion Festival is held throughout the month of July and features a wide variety of events. The locals become enthusiastic during the festival, with floats and other extravagant displays of festivities.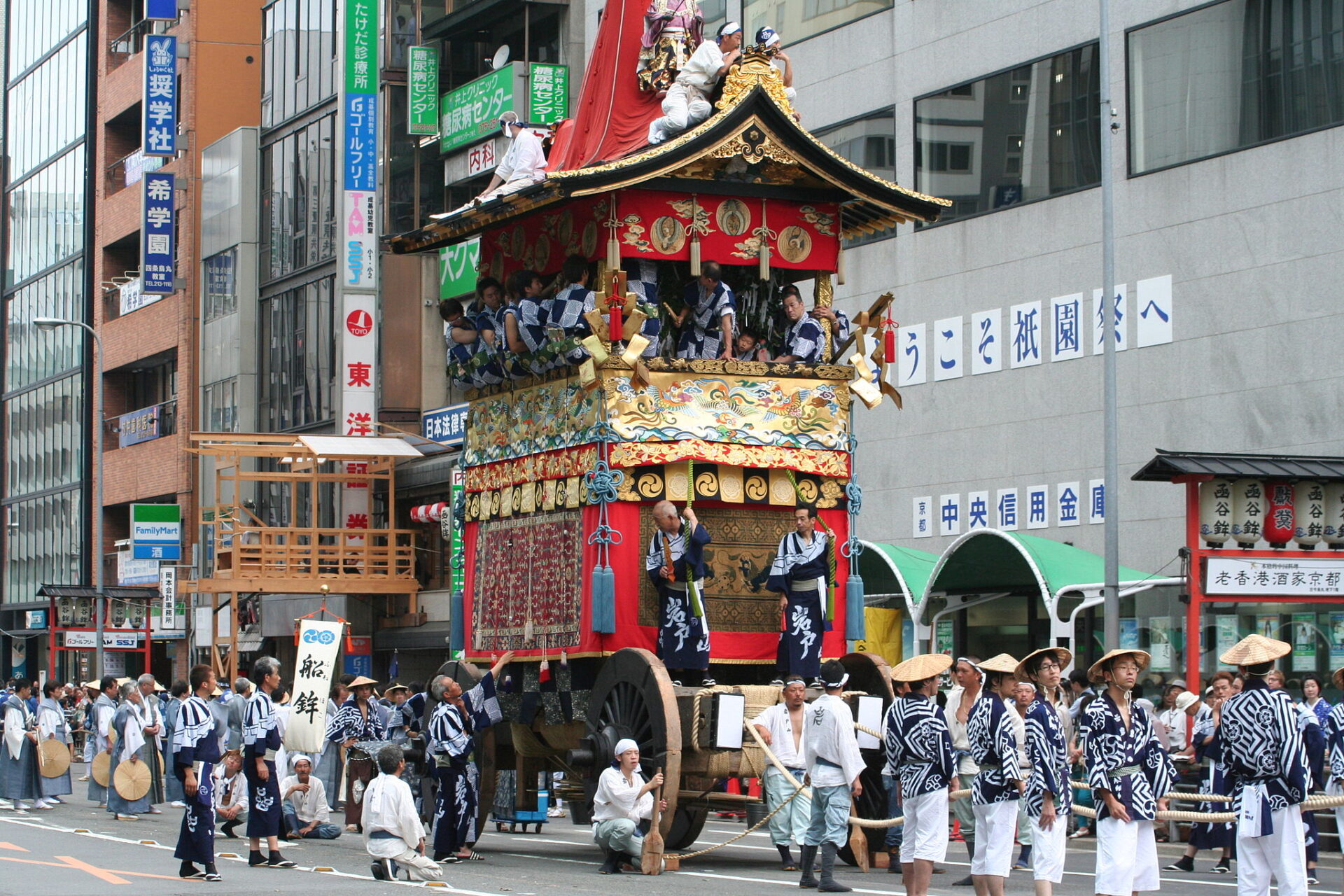 Kyoto Tours
If you want to enjoy Kyoto from various angles, we recommend using a tour. You can make reservations online, and booking is easy. Check out our recommended tours here!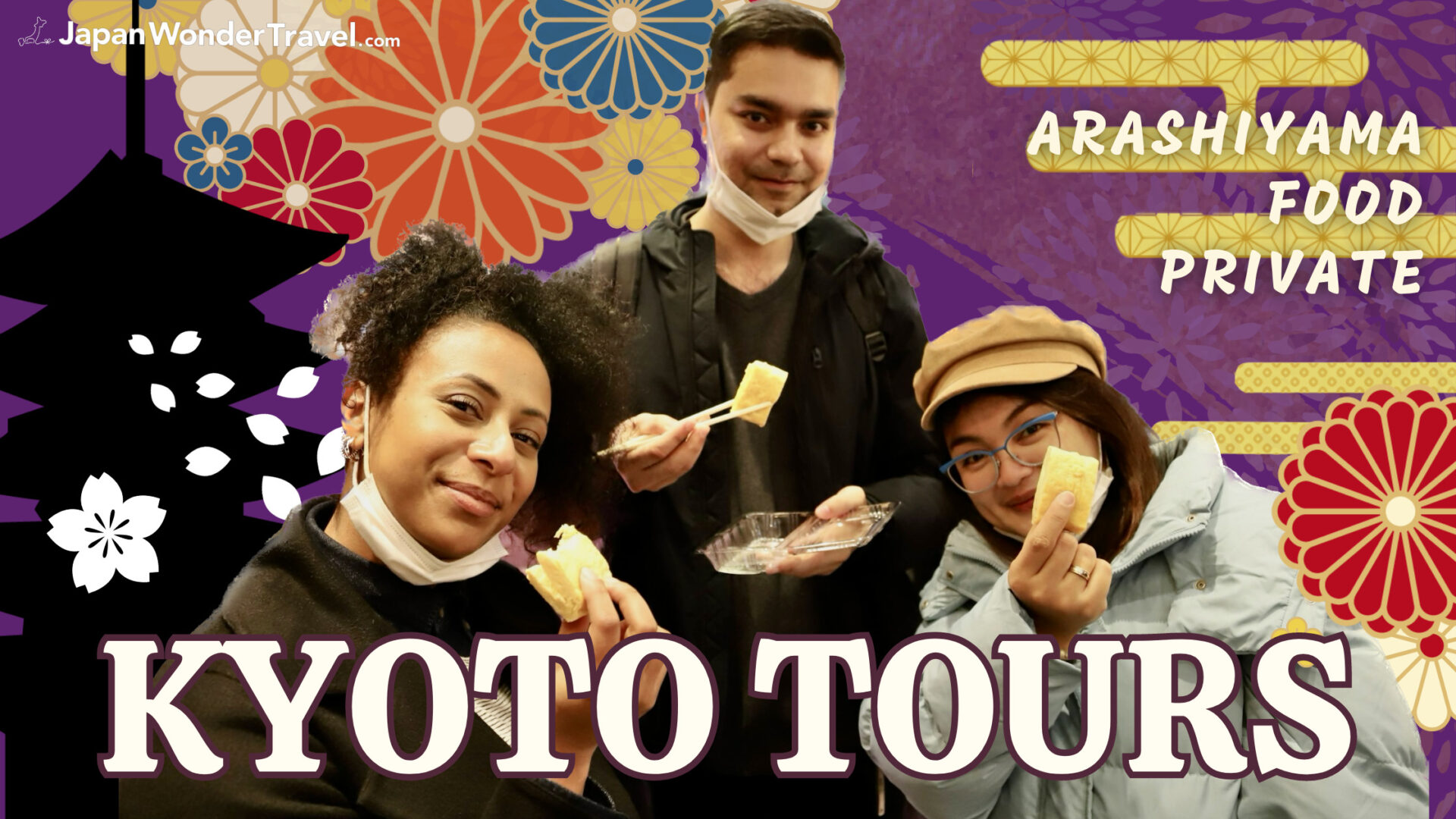 Recommended tour: Kyoto Food and Drink Tour @Nishiki Street

This article has featured the attractions of Gion, but have you found any spot in Gion that interests you? Gion is a special place where you can experience traditional Japanese culture and history, as well as enjoy delicious food and shopping for traditional crafts. Take a stroll through the streets of Gion and experience the charm of good old Japan.. Enjoy the traditions and beauty of Japan and create wonderful memories.
Japan Wonder Travel Tours in Kyoto
When you are visiting Kyoto and you need some help organizing your trip, you came to the right place. We're happy to help you make your trip to Kyoto the best trip ever. We can advise you on where to go or even better, show you around with a local, English speaking guide. Let us help you create safe, comfortable, and unforgettable memories in Kyoto!
▶Kyoto Private Full-Day Walking Tour
On this full-day private tour of Kyoto, you will be able to see the highlights of Kyoto in just one day and at the same time develop a deeper understanding of both the culture of the area and Japan as a whole.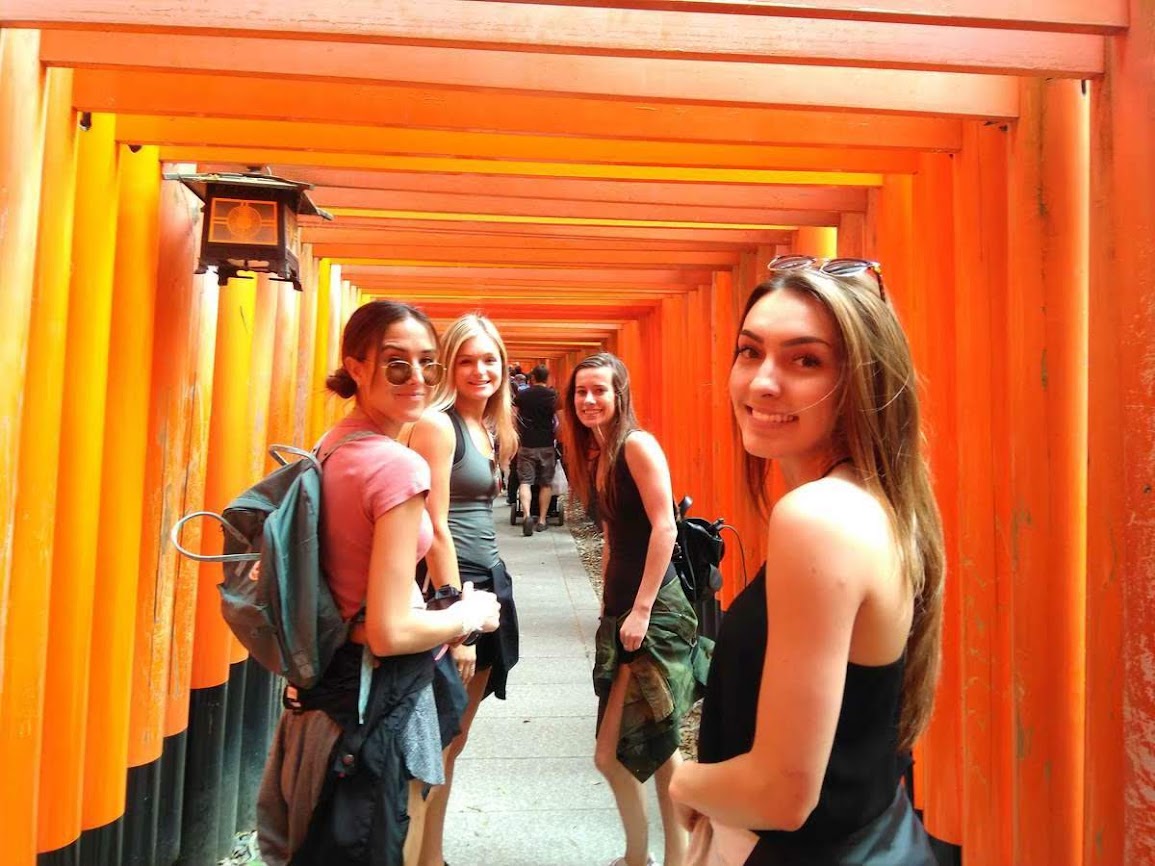 ▶Total Kyoto Experience
If you only have a day or two in Kyoto, we offer a full-day tour of the city, enabling you to immerse yourself in and fully enjoy the entire city of Kyoto in just 10 hours!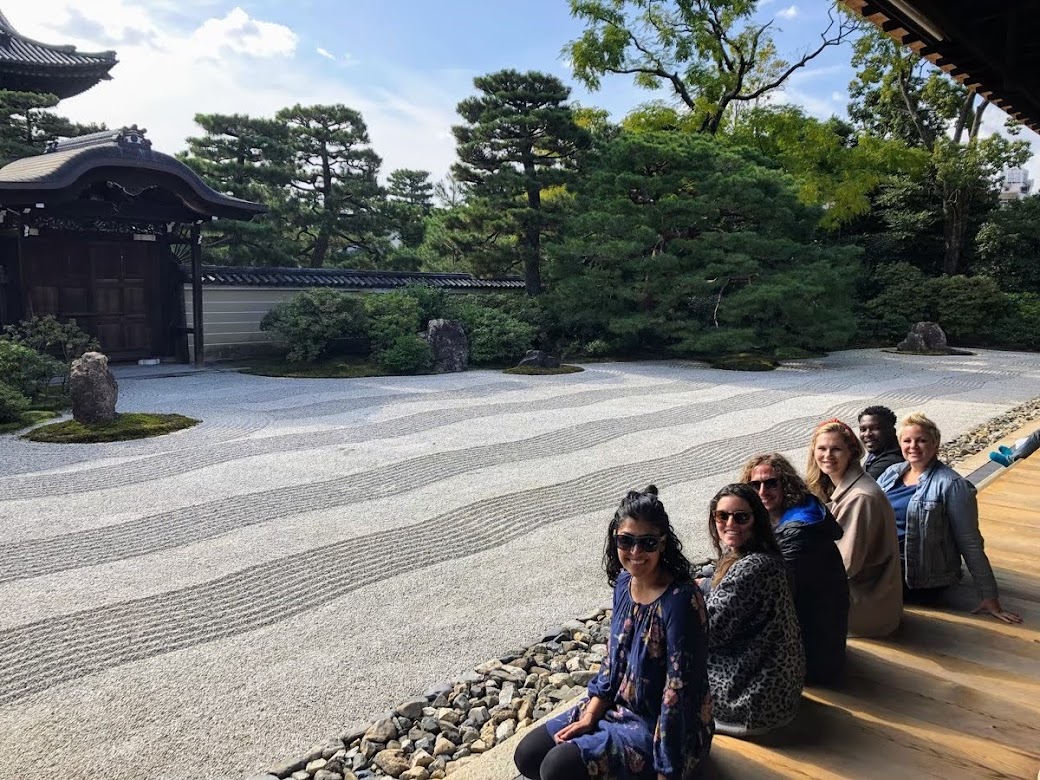 ▶Kyoto Food and Drink Tour @Nishiki Street
If you're looking to learn more about the culture and the local cuisine of Kyoto, this is the perfect tour for you! Take part in this Kyoto food and drink tour and explore the 400-year-old market and the famous surrounding areas.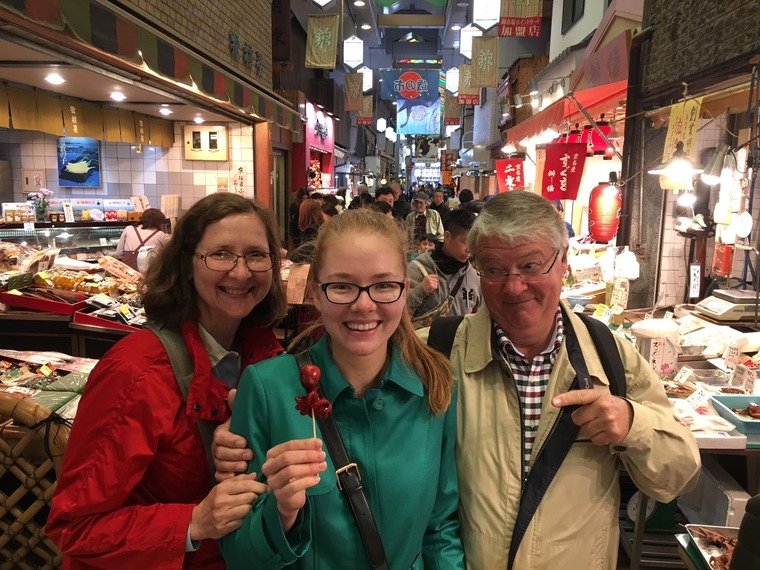 Find the Other Tours
▶Tour Packages
If you want to make travel easier, we suggest you look into tour packages.There are a wide range of tour packages out there to suit the accomodate for each traveler needs. Click the button below to find the best tour package from various Tour Operators!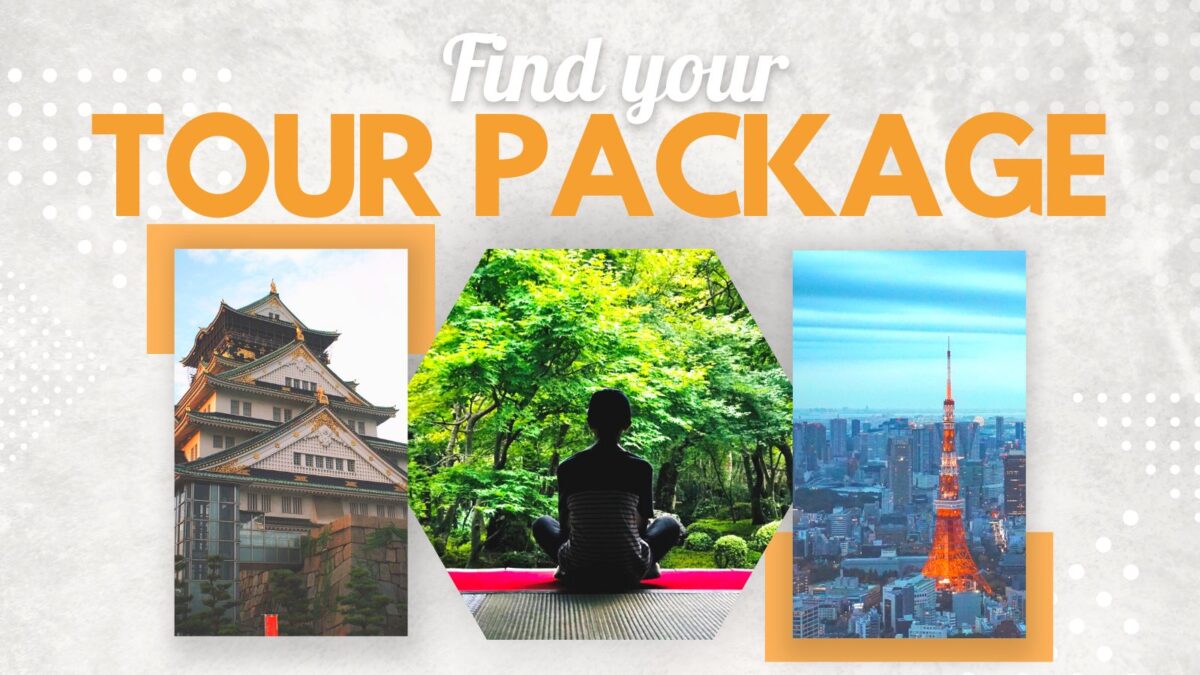 Follow us on Instagram, Facebook, Twitter, and TikTok for more travel inspiration. Or tag us to get featured!
Happy traveling!
Stay informed of the best travel tips to Japan, the most exciting things to do and see, and the top experiences to have with the Japan Wonder Travel Newsletter. Once every two weeks we will introduce you to our latest content.
Recommended Articles