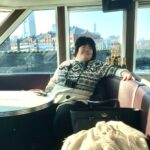 Writer's profile
Mao Goto is a Japanese freelancer who was born in Hayama, Kanagawa prefecture, and raised in Tokyo. Since 2016 she lives in the Taito Ward, home to a lot of Japanese culture hotspots such as Asakusa, Akihabara, and Ueno. She has been interested in the field of English education in Japan and got her Master's degree in March 2020. A lover of photography, travel, sweets, and cross-stitch. Contact her via Facebook.
This post may contain some affiliate links. When you click through and make a purchase we may receive some commission, at no extra cost to you.
Blessed by the bounties of the seas and enriched by the harvests of the mountains, food has held a special place in the hearts of Japanese people since ancient times. As a geographically and culturally diverse country, the regional specialties for each region vary from area to area and no matter where you go, their local delicacies are worth a try! In this article, we will introduce some of Japan's best destinations for foodies that will make you say, "itadakimasu!"
▼Check out our Exciting Food Tours in Japan!
Tokyo Fish Market Tour @Tsukiji - Enjoy Local Food and Drink
JoinourTsukijiFishMarketTourforanauthentictasteofJapanesecuisineinTokyo.Indulgeinstreetfoodandsavordelicioussushiatalocalrestaurant,allwhilelearningaboutJapanes...
1. Osaka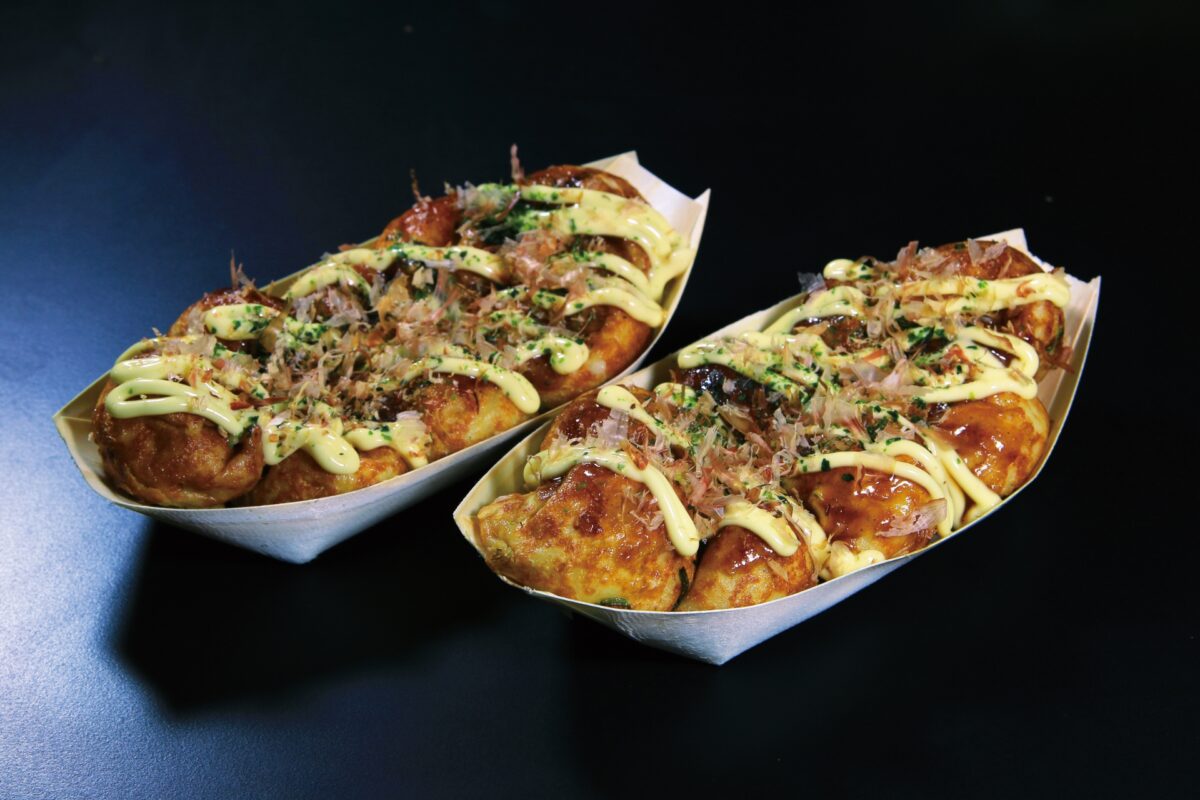 Osaka, commonly known as "the kitchen of the nation," is one of the most famous cities in Japan for culinary delights. When people think of Osakan food, heavy, flour-based foods such as okonomiyaki and takoyaki are typically what come to mind. Especially for takoyaki, there are over 3,000 takoyaki specialty restaurants operating in Osaka, making it a mecca for the delectable fried octopus balls!
Recommended article: 10 Foods You Need to Try in Osaka
2. Tokyo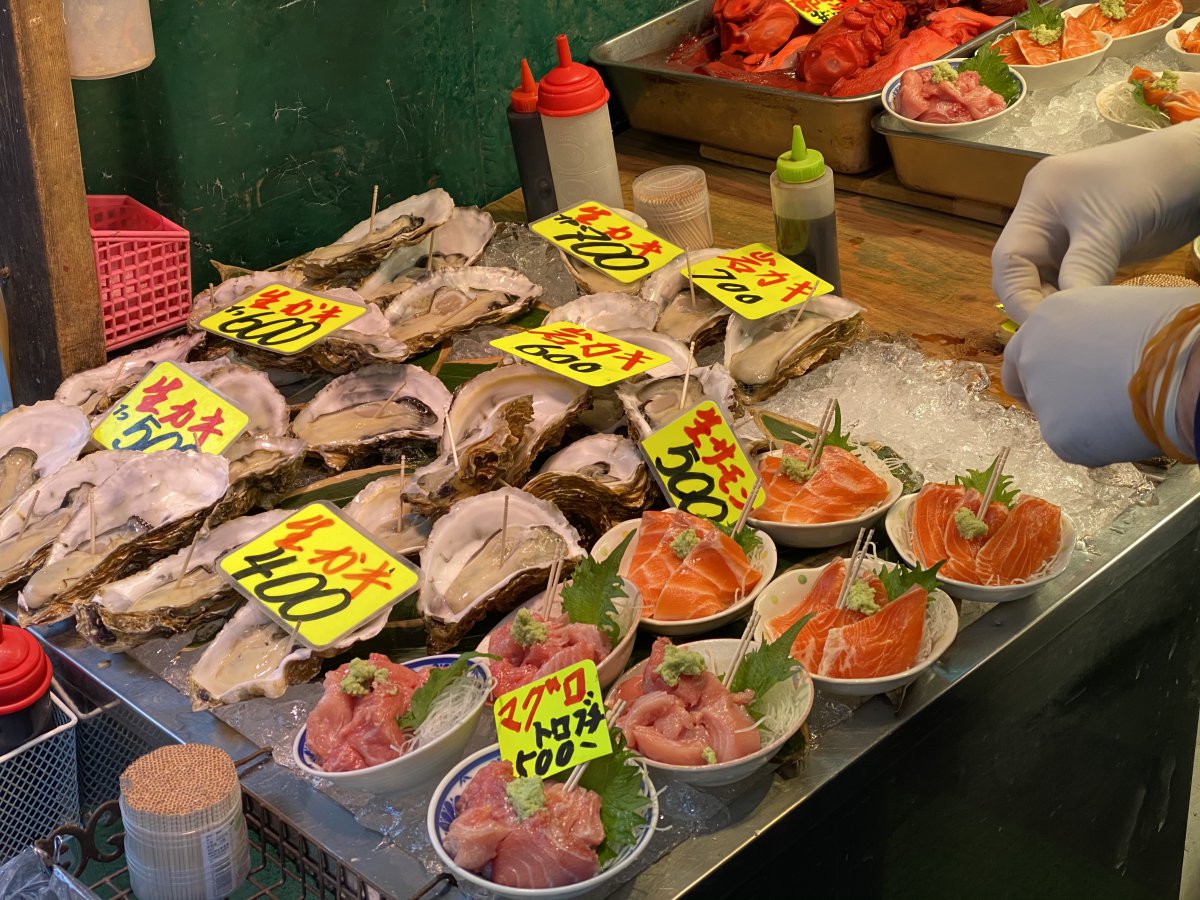 Tokyo, the capital of Japan, is another gourmet city that cannot be missed. High-quality restaurants from all over Japan and the world have gathered in Tokyo, delighting the palates of many foodies. The abundance of seafood from Tokyo Bay has led to the development of fish cuisine in the city, of which Edomae Sushi is a prime example. Sushi made with fresh fish from Tokyo Bay is rich in flavor, and the more you bite into it, the more you can taste its deliciousness. Here in Tokyo, you can enjoy both traditional and modern cuisine.

If you want to get the most out of your stay in Tokyo, it is always best to check out Tsukiji Fish Market with a fun and informative English-speaking guide! Joining this tour will give you the chance to see parts of the market you would never normally be able to, and of course, eat some of Tokyo's best seafood!

▶Tokyo Fish Market Tour @Tsukiji – Enjoy Local Food and Drink (3 hours)
Tokyo Fish Market Tour @Tsukiji - Enjoy Local Food and Drink
JoinourTsukijiFishMarketTourforanauthentictasteofJapanesecuisineinTokyo.Indulgeinstreetfoodandsavordelicioussushiatalocalrestaurant,allwhilelearningaboutJapanes...
3. Kyoto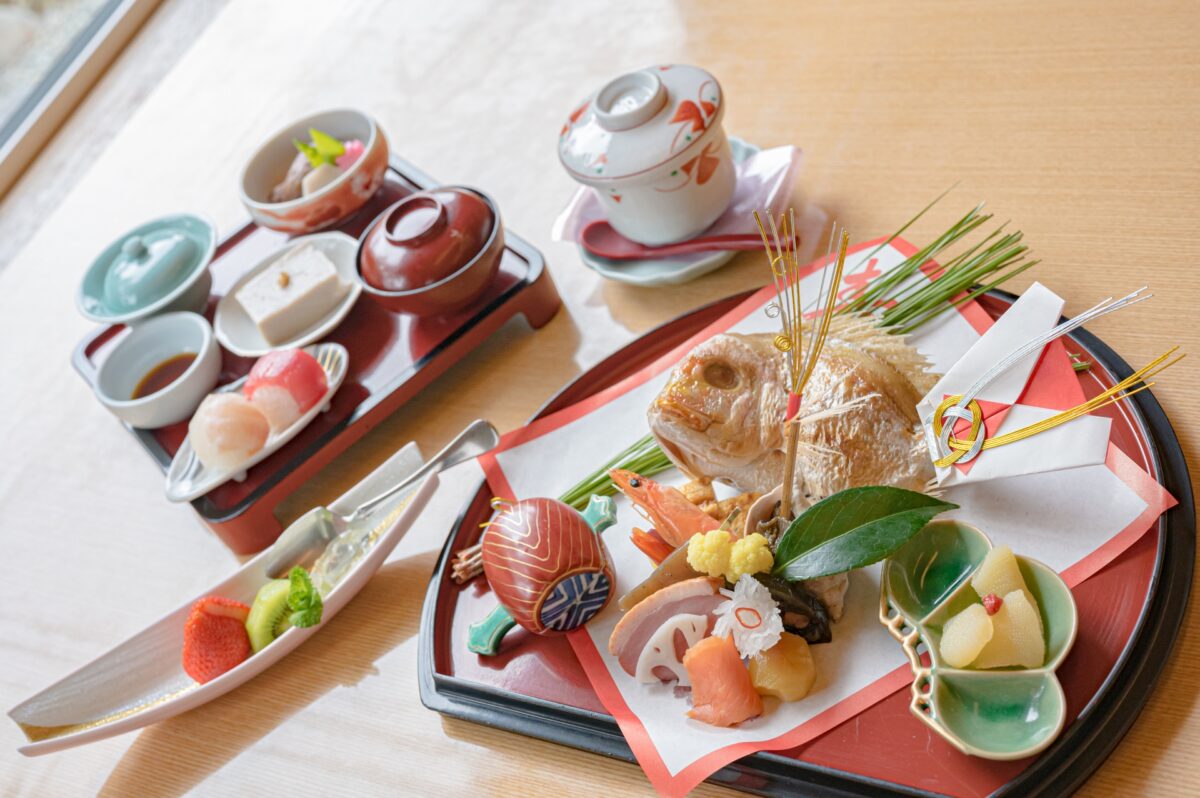 Kyoto, with its long history and culture-rich atmosphere, is known for its exceptionally high level of cuisine. Japanese kaiseki cuisine is served in Kyoto's high-class Japanese restaurants, and ryotei (traditional Japanese-style restaurants) is often beautifully presented to the extent that one would hate to ruin it by taking a bite. Kyoto cuisine emphasizes cooking to maximize the flavor of the ingredients, and one of the best examples of this is yudofu, a dish in which you can taste the natural sweetness of the tofu. The flavor is created by bringing out the true taste of the ingredients without relying on seasonings.
Nishiki Market is one of the best places to check out if you are a foodie. You will find loads of fresh seafood and the atmosphere is great. Explore the food culture that Kyoto has to offer with a passionate and fun English-speaking guide!
▶Kyoto Food and Drink Tour @Nishiki Street & Gion
Kyoto Food and Drink Tour @Nishiki Market
KyotoFoodTourtakesyoutotheNishikiMarketandwillintroduceyoutoKyoto'sstreetfoodculture.Wewillalsovisittheplacesdeeplyrootedinthelocal'sdailylives.Diveintothehisto...
4. Sapporo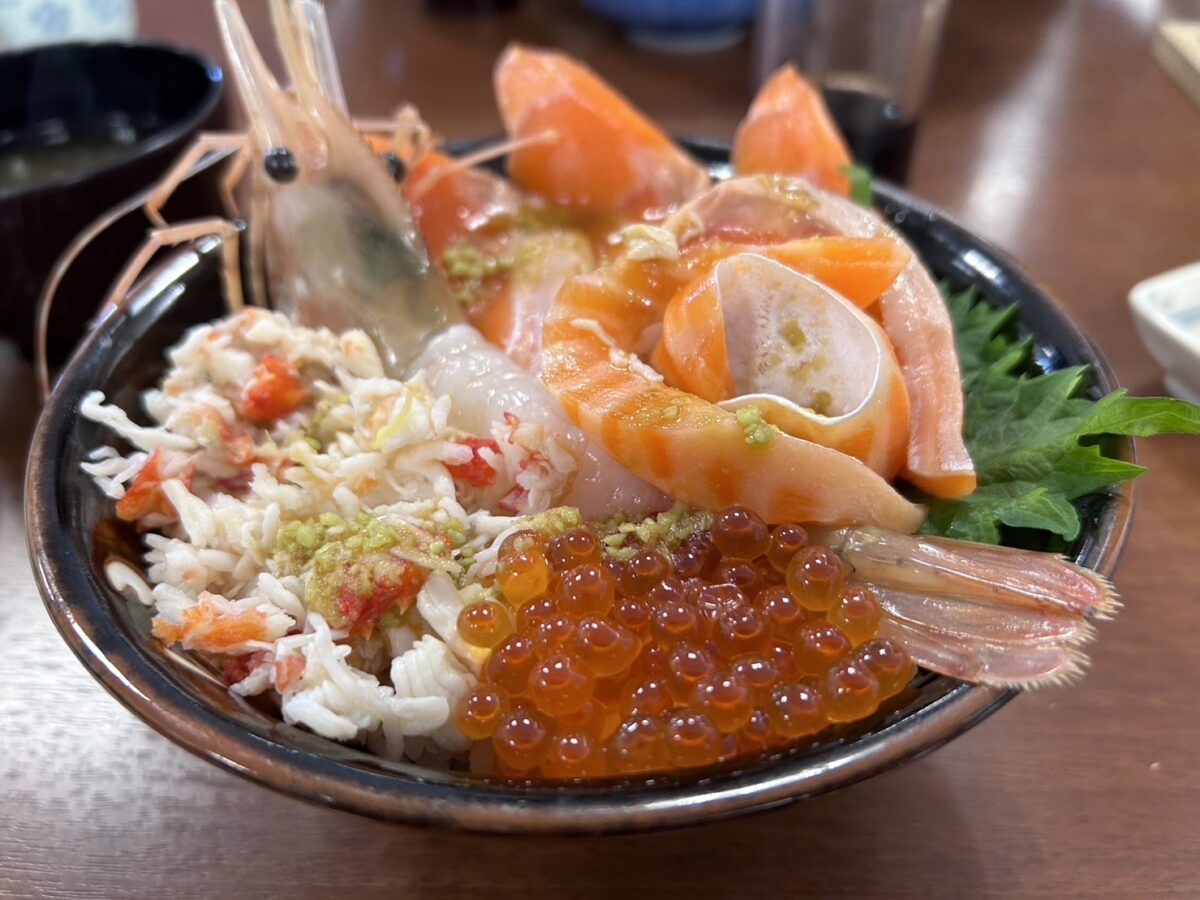 Sapporo, one of the major cities in Hokkaido, is a cold city, and as such, it is home to many dishes that warm the body. Sapporo Ramen, a combination of the richness of miso and butter, and spicy soups are sure to whet your appetite. Hokkaido is also a dairy and seafood heaven, and meals using local ingredients such as kaisendon (seafood bowl) and buta donburi (pork bowl) are highly recommended.
5. Fukuoka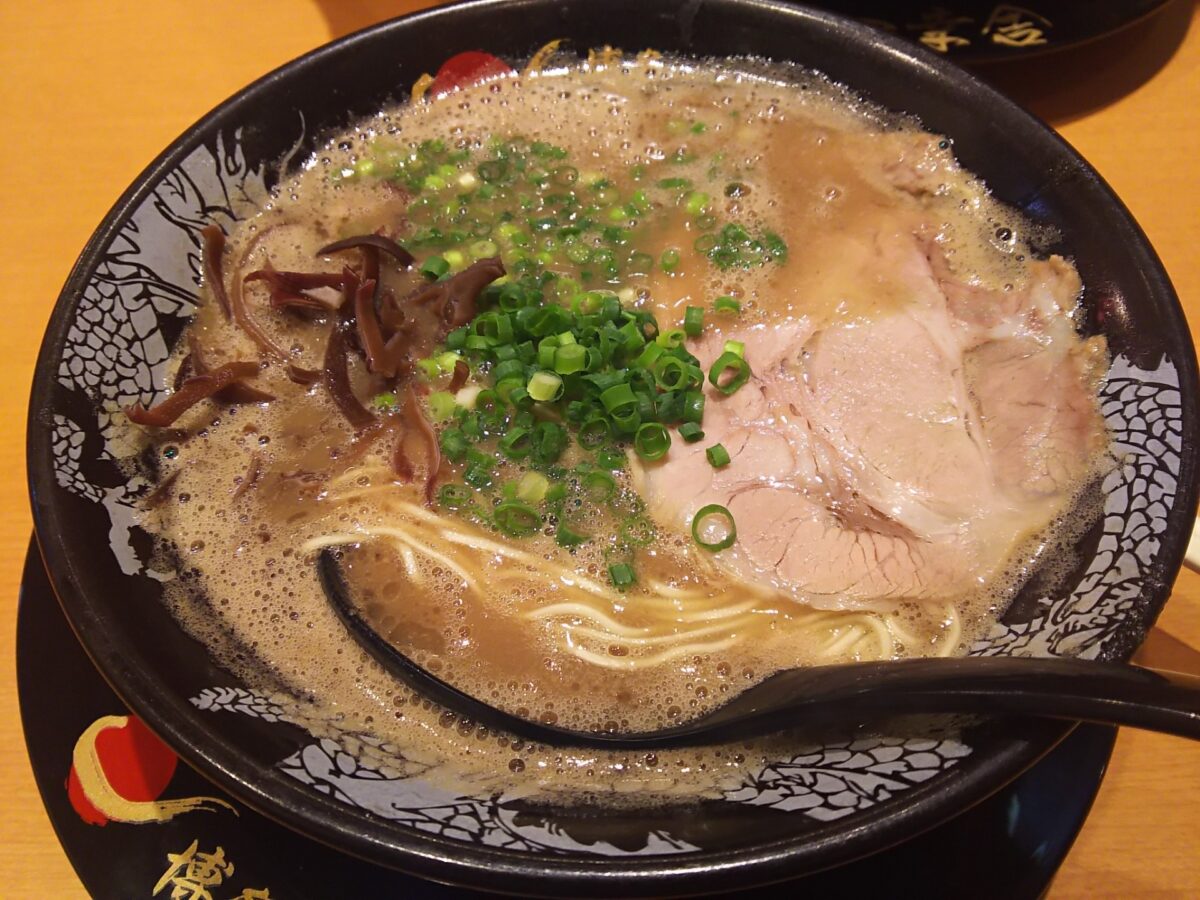 Fukuoka is selected here as the representative of the Kyushu region. Fukuoka has given birth to many delicious types of cuisine, of which Hakata gourmet food is particularly famous. Hakata ramen is characterized by its tonkotsu (pork bone) base and mizutaki nabe, in which chicken broth is simmered for a long time until the soup turns cloudy, are among the many dishes with rich flavors. Many outdoor food stalls are open in Hakata, making it easy for you to enjoy Hakata's gourmet food.
6. Nagoya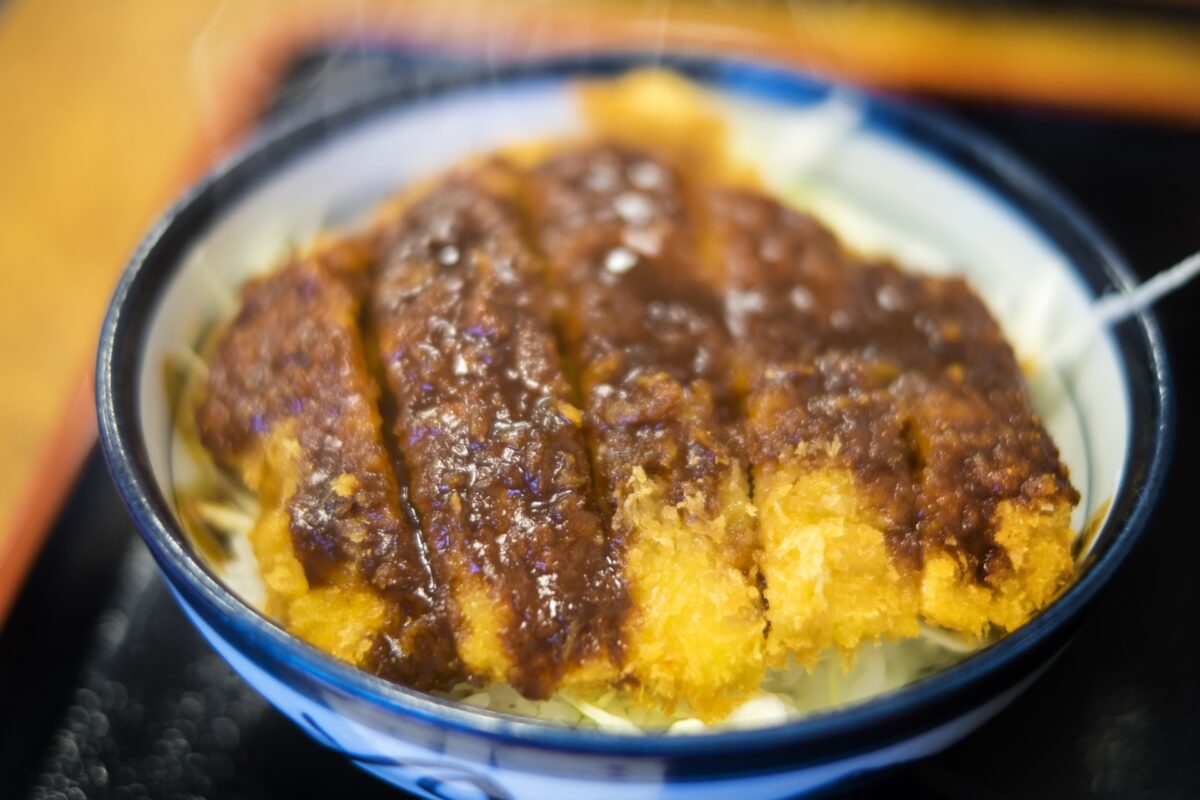 Nagoya is located just halfway between Osaka and Tokyo in Aichi prefecture, and its gourmet food is also not to be missed. Traditionally, Nagoya has a very deeply rooted culture of miso-based cuisine, and miso has had a deep influence on today's Nagoya gourmet cuisine. Miso Nikomi Udon is a prime example as is. The red miso-based soup that goes well with the sticky udon noodles is delicious. It is the perfect gourmet dish for the cold winter season.
7. Kanazawa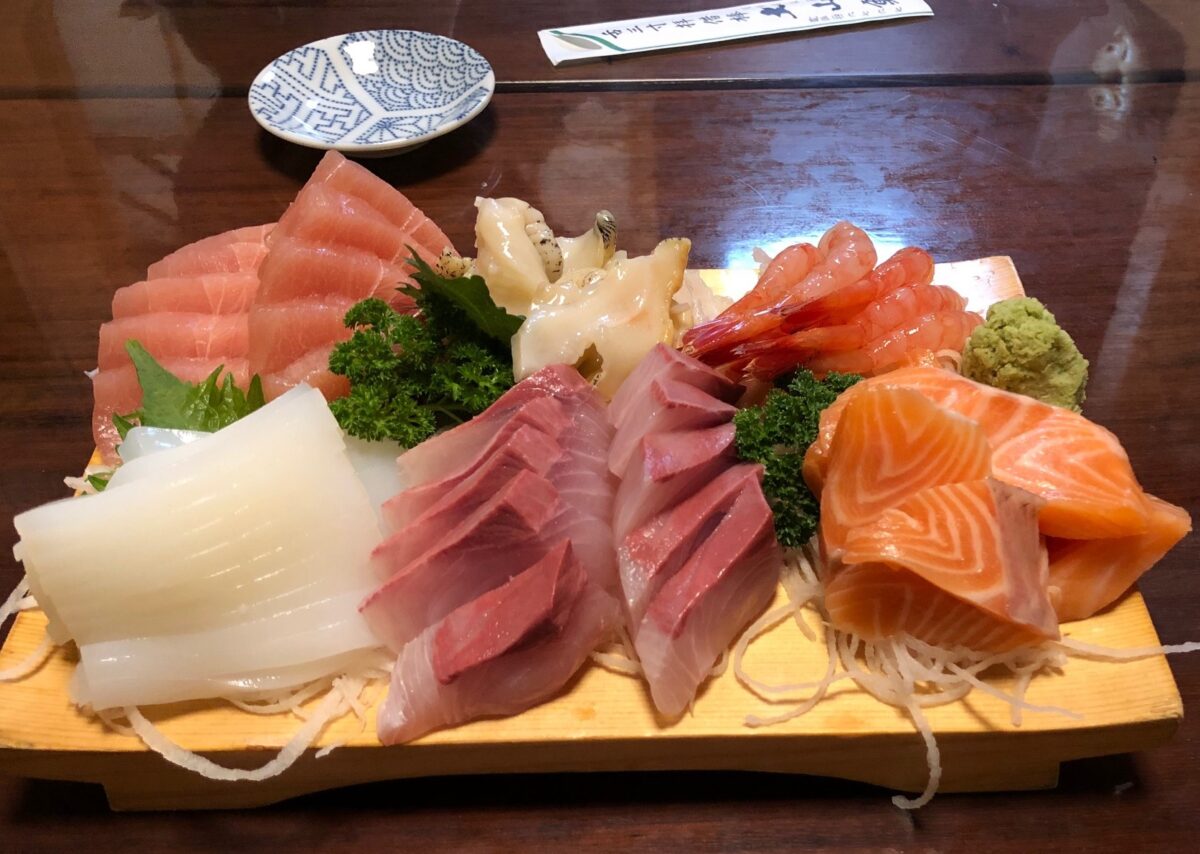 Kanazawa is Ishikawa Prefecture's gourmet town. Facing the Sea of Japan, Kanazawa is proud of its cuisine that uses fresh fish from the sea. If you come to Kanazawa, kaisen-don or sashimi are some of the must-try gourmet foods. Kanazawa has a local port where fresh fish are caught and sold daily. Kaisen-don (freshly caught fish on top of a bowl of rice) and sashimi are wonderful dishes that allow you to experience the true flavor of the fish directly. 
▶Kanazawa Omicho Market and Higashichayagai District Food Tour
Kanazawa Omicho Market and Higashichayagai District Food Tour
WecanexplorethehighlightsofKanazawacitywithgreatfood!First,wewillexploreKanazawalocalOmichoMarketandtrymanydifferentfoodsthere.Whileeatingfood,ourfriendlyguidew...
8. Hiroshima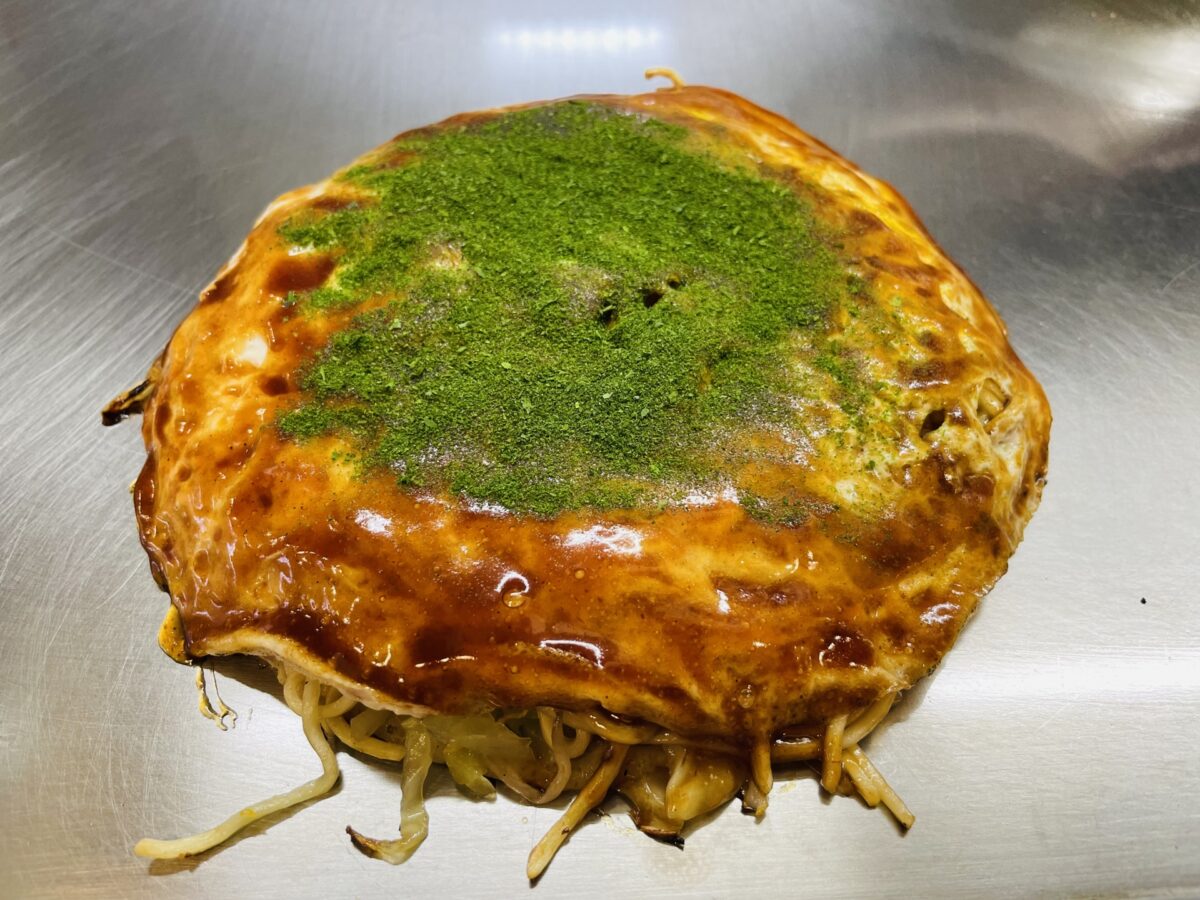 Hiroshima Prefecture, blessed with tourist attractions such as Itsukushima Shrine and Hiroshima Castle, also has a strong foodie culture. Facing the Seto Inland Sea, Hiroshima Prefecture is famous nationwide for its oysters. There is a very good selection of all-you-can-eat fresh Hiroshima oysters and dishes using oysters in the area. Okonomiyaki is another dish that should be mentioned here. The major differences between Osaka-style okonomiyaki and Hiroshima-style okonomiyaki are that the batter and ingredients are not mixed, the batter is soft, cabbage is cut into long pieces, and noodles and bean sprouts are added. The moment you bite into this gourmet dish, you can feel the fluffy texture and sweetness of the cabbage, which is the pride of Hiroshima Prefecture.
9. Kobe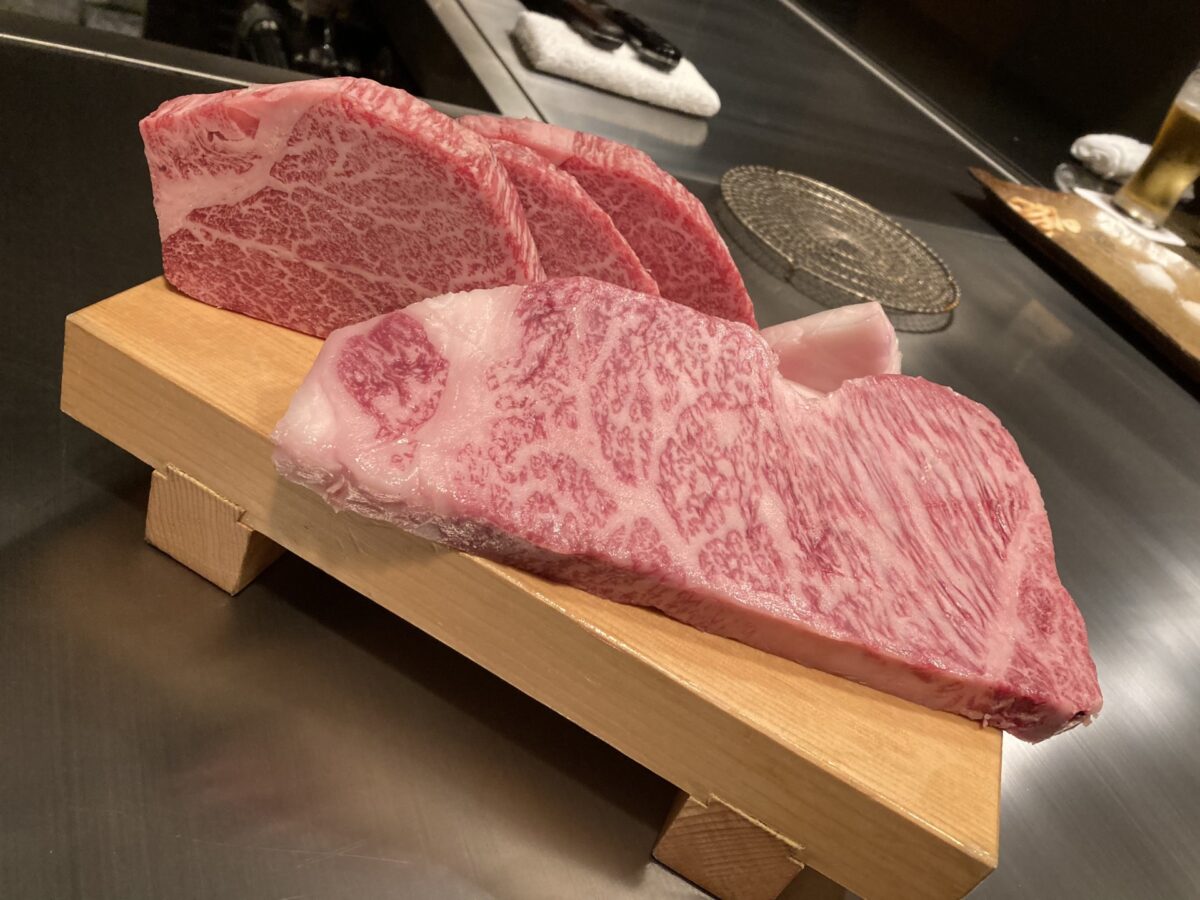 Kobe, a large city in Hyogo Prefecture not far from Osaka and Kyoto, is one of Japan's most fashionable cities and is also one of the cities that attract foodies. Kobe Beef is the city's prized specialty and is characterized by its elegant fat and sweet meat that melts in the mouth. It can be enjoyed as steak, shabu-shabu, or sukiyaki, and the taste is very satisfying. Kobe Beef producers are very particular about their beef, and all of them, from the producer to the distributor, must be authorized and registered with the official Kobe Beef Association. Their desire for people to taste genuine Kobe beef is genuine.
10. Okinawa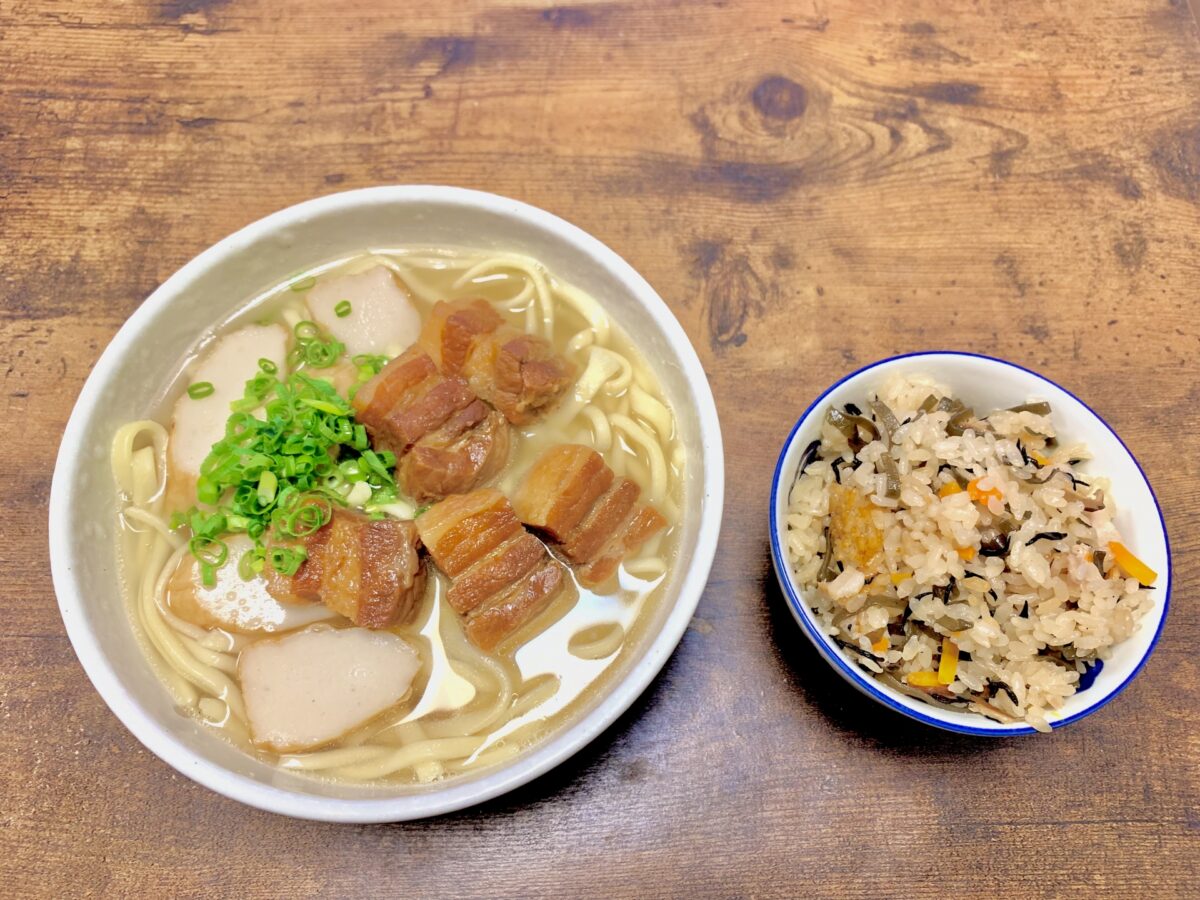 Lastly introduced here is Okinawa, a tropical island in Japan. Having a unique culture and history stemming all the way from the Ryukyu Kingdom period, Okinawa has also produced many unique gourmet foods. Since the Ryukyu Kingdom period, pork cuisine has been widely spread and developed in Okinawa. Particularly famous is "Rafute," a block of pork belly stewed for a long time with Awamori (Okinawa rice wine) and seasonings. The sweetness of the pork melts in your mouth, and the sweet and salty flavor is so delicious that you will want another bowl of rice many times over.
In this article, we have introduced ten places across the country that are havens for foodies. The gourmet food offered in each city is often made from local products, and the flavors of the ingredients are often brought out to perfection. Come to each city and taste each region's specialty for yourself!
Japan Wonder Travel Food Tours
Japan Wonder Travel is a travel agency that offers guided tours throughout Japan. 
From private walking tours to delicious Food and Drink tours, we can help organize the best tours just for you! If you want to explore Japan and learn more about the history and backstories of each area you are traveling in, our knowledgeable and friendly guides will happily take you to the best spots! 
In addition, we can provide you with any assistance you may need for your upcoming trip to Japan, so please feel free to contact us if you have any questions or need some help!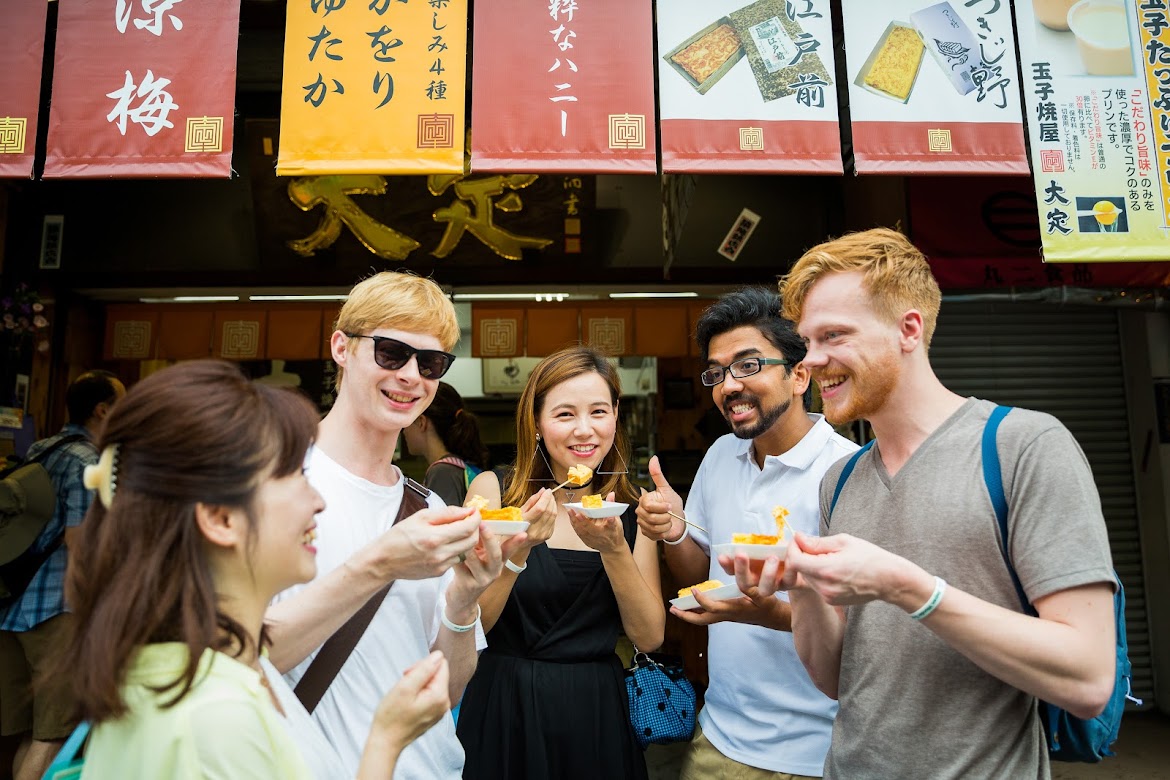 ▶Tokyo Local Street Food and Drink Tour @Sunamachi
This food tour will take you to one of the lesser-known areas of Tokyo, that is Sunamachi Ginza. You will walk through the shop filled street with your guide and be able to try some of the delicious local street foods including tempura, inari sushi, oden, among others!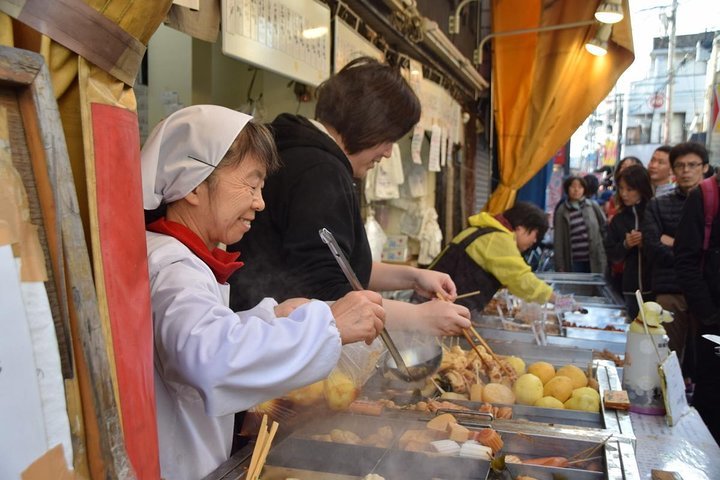 ▶Kyoto Food and Drink Tour @Nishiki Street & Gion
If you're looking to learn more about the culture and the local cuisine of Kyoto, this is the perfect tour for you! Take part in this Kyoto food and drink tour and explore the 400-year-old market and the famous Gion district.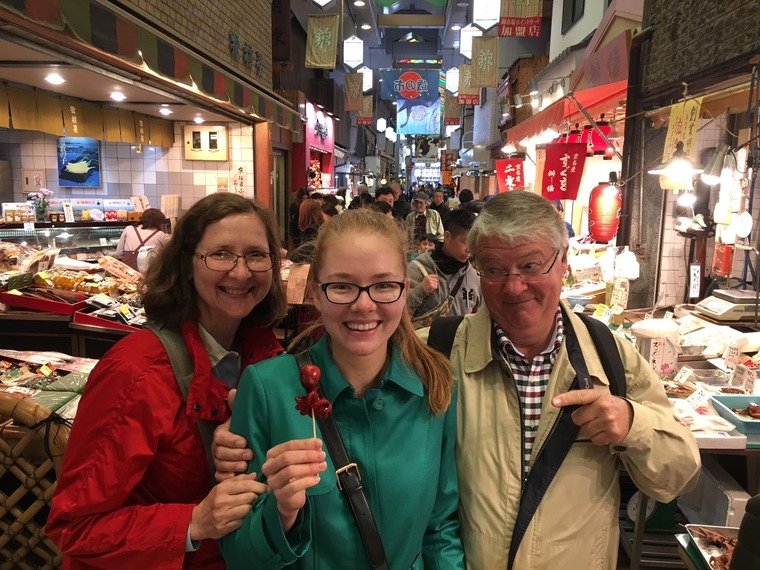 Follow us on Instagram, Facebook, Twitter, and TikTok for more travel inspiration. Or tag us to get featured!
Happy traveling!
Stay informed of the best travel tips to Japan, the most exciting things to do and see, and the top experiences to have with the Japan Wonder Travel Newsletter. Once every two weeks we will introduce you to our latest content.
Other articles you might be interested in