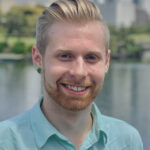 Writer's Profile
Bryce was born in California, and raised near Seattle, Washington! He's been living in Japan for about 5 years now, the first 3 spent studying at Temple University Japan. His main passion in life is writing and producing music, more specifically EDM if anyone is curious! He is very fond of snowboarding, cooking, traveling, playing video games; all of which he'd ideally enjoy with the company of his great friends.
This post may contain some affiliate links. When you click through and make a purchase we may receive some commission, at no extra cost to you.
Traveling around Japan is an incredibly diverse experience with plenty of activities to suit any preferences. Whether it's breathtaking nature, immersing yourself in traditions and culture, gawking at futuristic wonders, or eating to your heart's content, the options are inexhaustible. We have compiled a list of 30 of the best things to do and places to visit, making this a great place to start planning your adventure to Japan!
1. Admire Mt. Fuji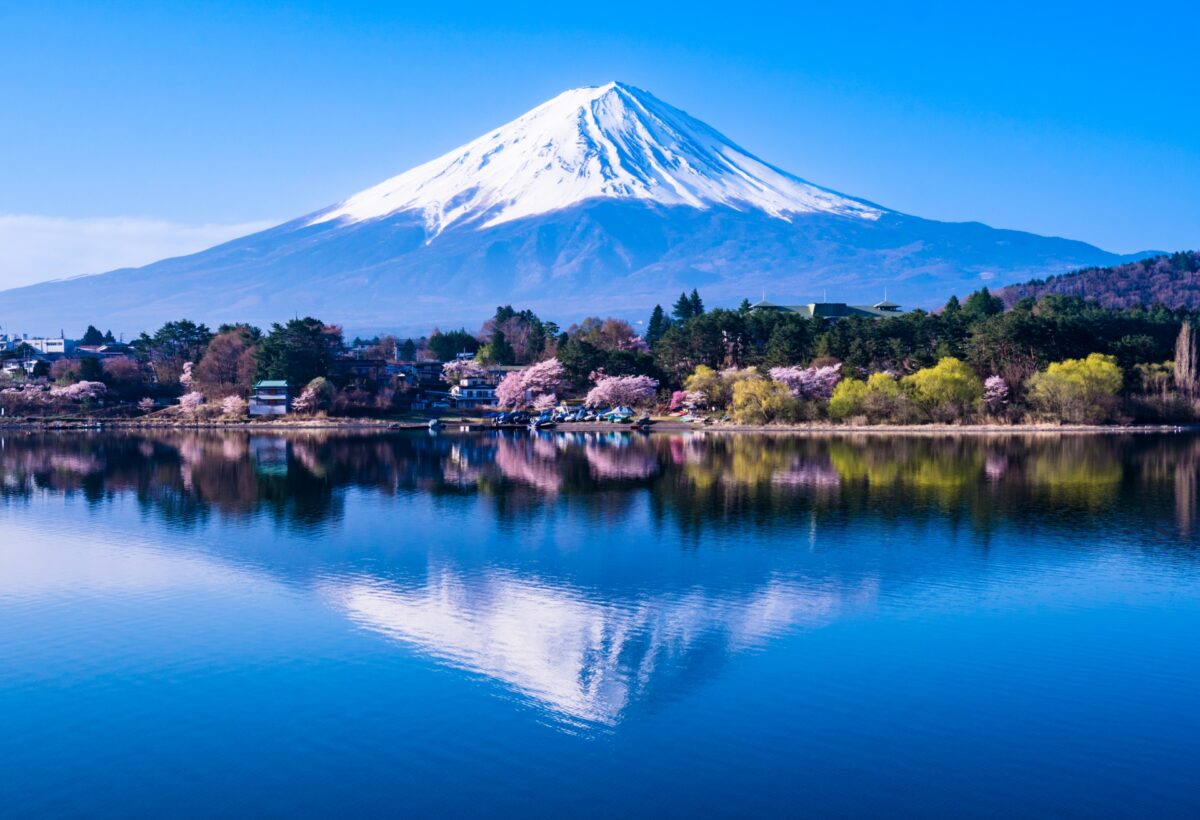 Mt. Fuji, also known as Fuji-san, is the pride of Japan and can be enjoyed either by getting a great view of it, or getting a great view from it! Many places in Japan, such as Kawaguchiko, offer great views of the mountain; its cone-like shape is i-cone-ic to say the least! Climbing Mt. Fuji is not quite as grueling as one might think, so be sure to consider it if you enjoy hiking!
Mt. Fuji Highlight Private Walking Tour (Customizable, 7 Hours)
AreyoulookingforsomeactivitiesaroundtheMt.Fujiarea?JoinusonaprivateguidedtouranddiscoverthestunningFujiFiveLakesarea,whereyou'llbecaptivatedbythemajesticviewsof...
2. Soak in an Onsen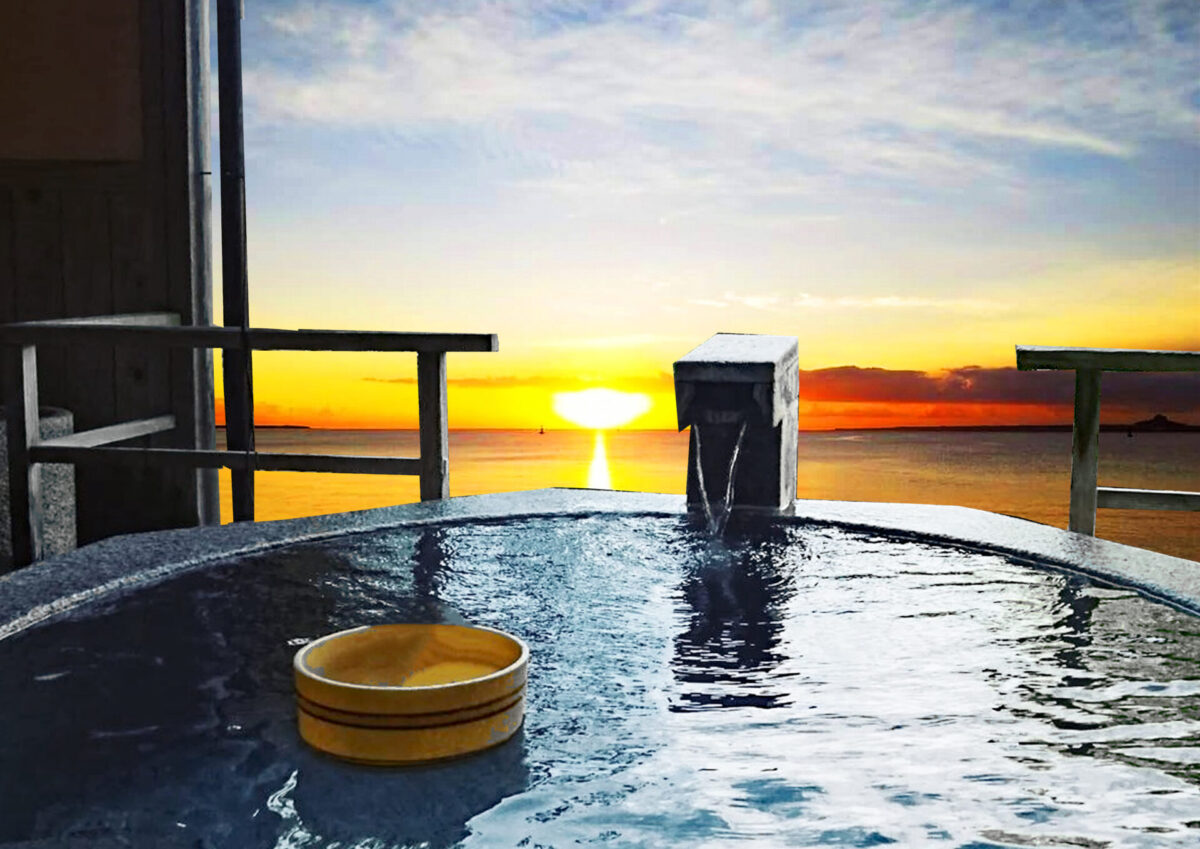 An onsen is a natural hot spring, and many bathhouses and entire recreational towns are built around them in Japan. The mineral-rich water is not only remarkably relaxing, it is also said to be great for your skin. Bathing culture in Japan is quite different from some western cultures, but it is truly amazing. Some of the establishments can be highly luxurious with a wide variety of baths, while others are more humble – there's something for everyone. In the cold of winter, or after strenuous activities such as hiking or skiing, onsen work wonders for your cold and sore muscles!
3. Stay at a Traditional Ryokan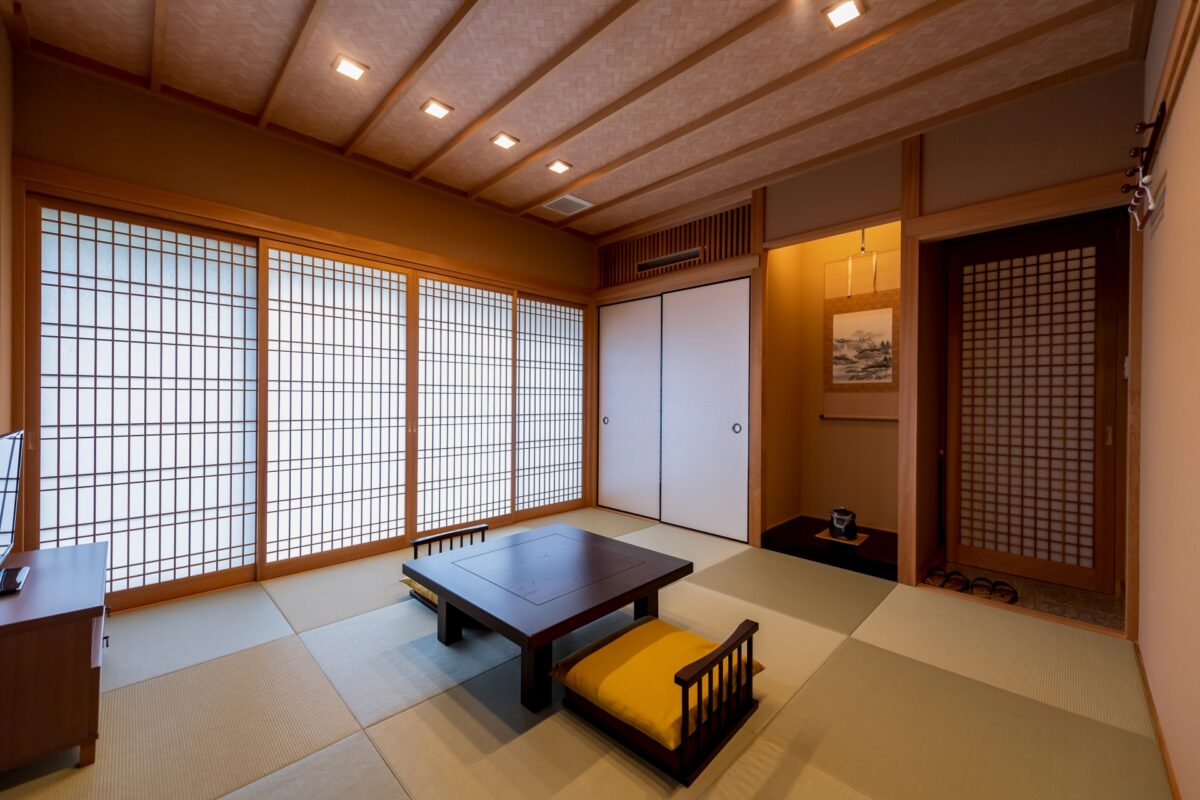 Ryokan are traditional Japanese inns offering a high-end, culture-rich accommodation experience to both domestic and foreign travelers. Between the food, the relaxing baths, the beautiful rooms, and the immaculate service, you'll feel nothing but at peace.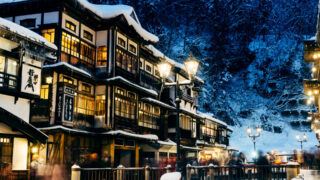 10 Best Luxury Ryokan in Japan
Read this guide to find out where to go for an exclusive and wonderful experience with a traditional stay at one of Japan's best luxury ryokan!
4. Go to a Sumo Tournament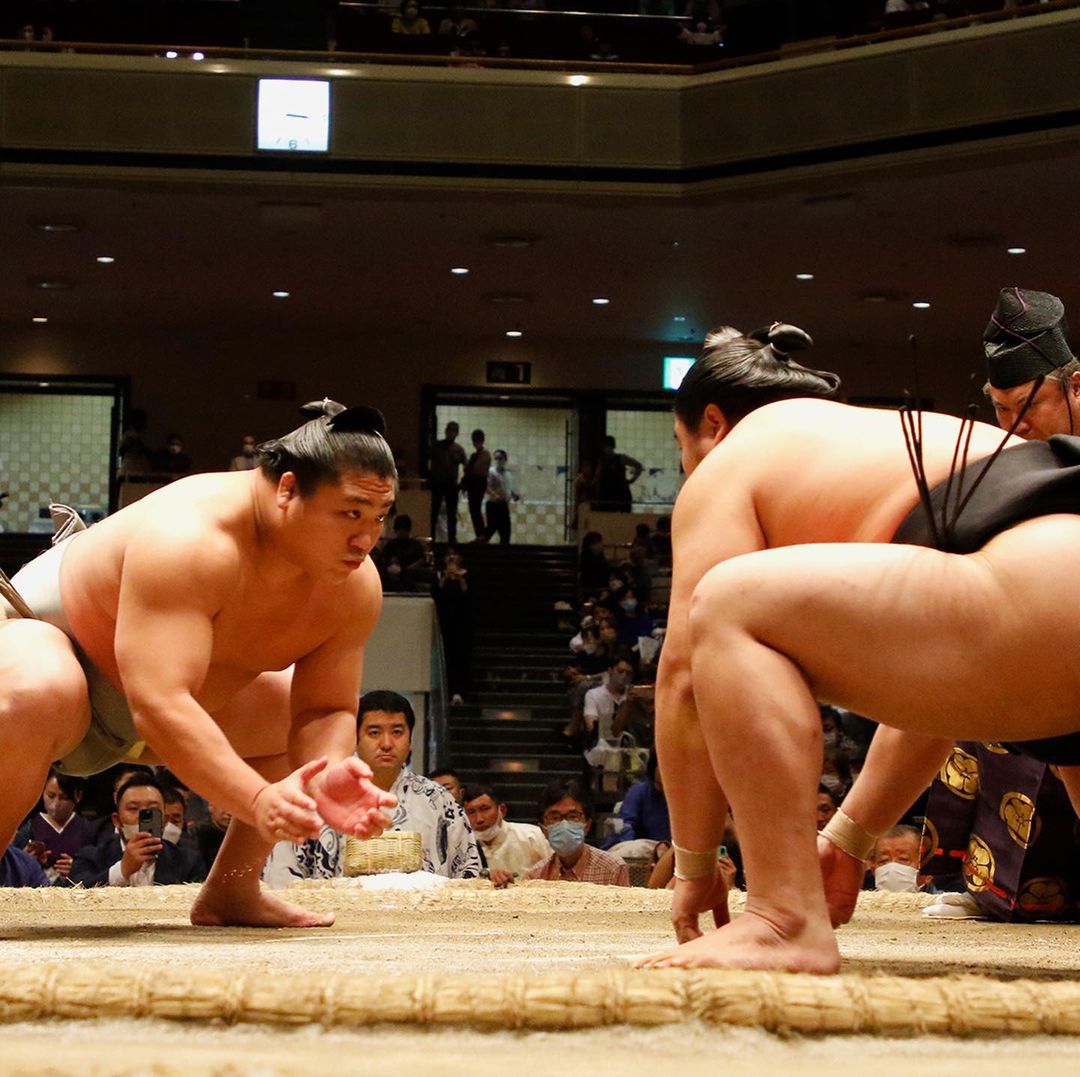 Attend a sumo wrestling event with a long history and minimal theatrics, which is sure to be different from any other fighting or martial arts tournament you've experienced before. Sumo is greatly influenced by long lasting traditions said to date back thousands of years. The bouts themselves are relatively simple, yet the dedication of the wrestlers is astounding and leads to outstanding feats of physique and strength. It is also amazing seeing the sumo wrestlers do their daily morning routine/practice at their sumo stables. If you want exclusive access to one of the stables to see them in action right in front of you, check out our tour below!
▼Sumo Stable and Sumo Morning Training Tour with audio guide!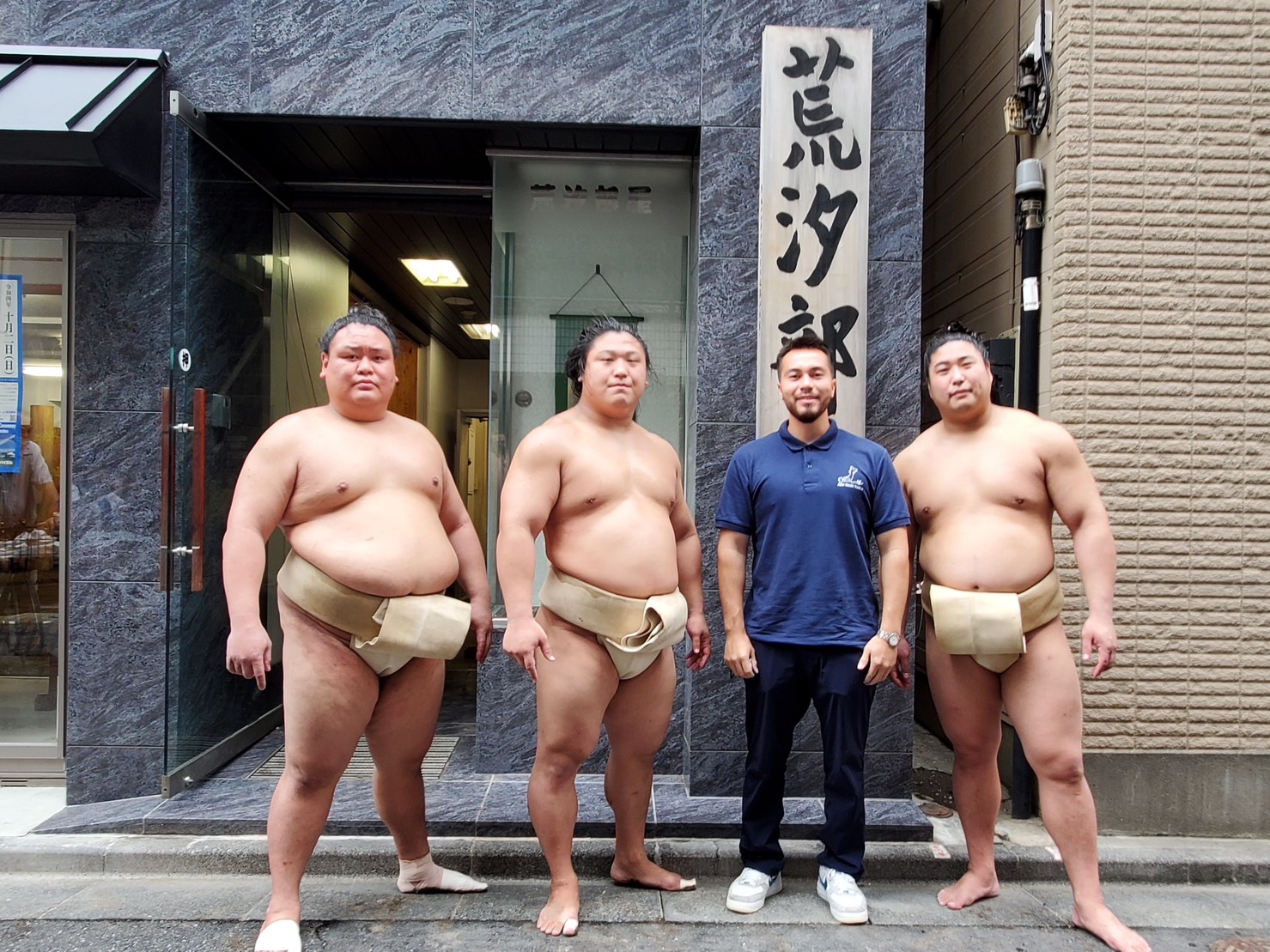 [Audio Guide]Tokyo Sumo Morning Practice Tour: Watch Real Sumo Wrestlers Train
EmbarkonanunforgettablejourneyintotheworldofsumowrestlingwithourexclusiveTokyoSumoMorningPracticeTouratArashioStable.WhilewitnessingtheintensityofJapan'sskilled...
5. Ride the Bullet Train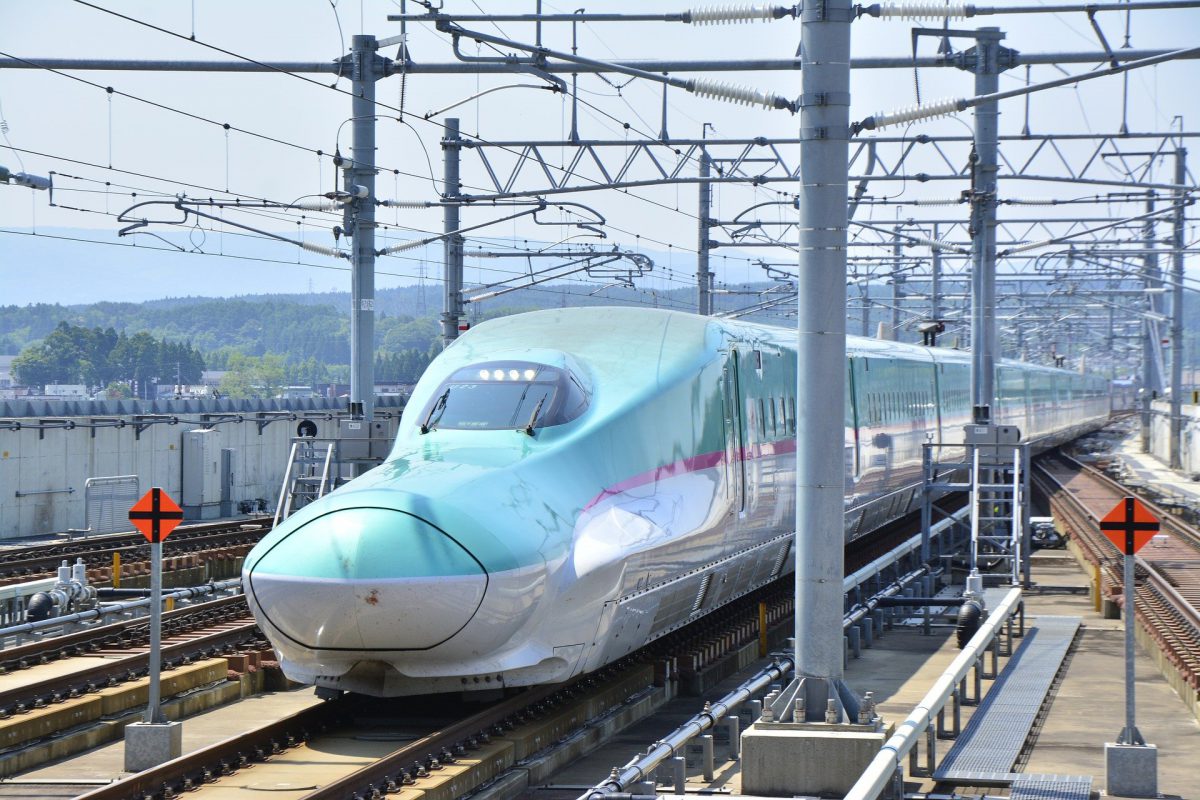 Getting around Japan is a breeze with the bullet trains and their network of tracks criss-crossing the nation. Much less of a hassle than flying, the bullet trains offer a very comfortable ride at an astonishing ground speed. Watch cities and neighborhoods whizz by with the landscape and mountain silhouettes drifting in the background. Bring your bento, grab a beer, sit back and relax until you arrive at the doorstep of your next destination.
6. Experience a Tea Ceremony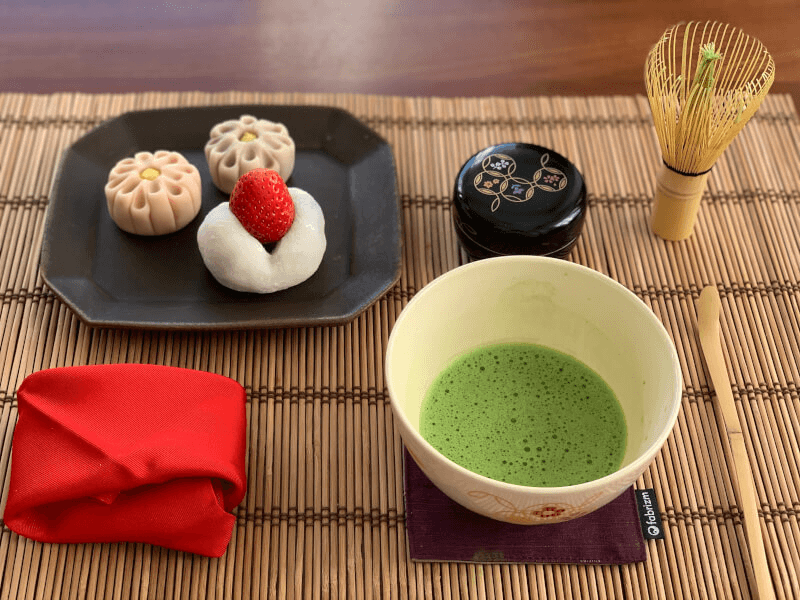 Tea has a strong presence in Japanese culture; it is not simply a drink to accompany a meal, but an artform in itself. Matcha, a green tea made from a fine powder, is the centerpiece of traditional tea ceremonies. If you think these ceremonies are just about drinking a fancy cup of tea, prepare to be blown away. Details such as how the cup is rotated or the way you sit, are crucial to the ceremony, and being a tea master is a job only for highly skilled professionals.
▼Book a tea ceremony experience in Japan
Matcha tea ceremony & Traditional Japanese sweets | Tokyo Cooking Class | airKitchen
Matchateaceremony&TraditionalJapanesesweets|CookingclassinTokyo|Enjoyacookingclasswithlocals
7. Eat Fresh Seafood from Tsukiji Market
Another delicacy that has a strong presence in Japanese culture: fish! Unless you're a fisherman, the freshest seafood you can get will be from Tsukiji Market. While Tsukiji is no longer home to the famous tuna auctions which are now held in Toyosu, it is still a reliable market for all kinds of fresh seafood, so if you like sushi, be sure to head here! The market is big and can be especially hard to navigate without an English speaking guide. We highly recommend booking a tour to make your experience all the better and rich!
▼Book Our Tsukiji Tour for the richest and tastiest Experience!

8. Take in the Beautiful Cherry Blossoms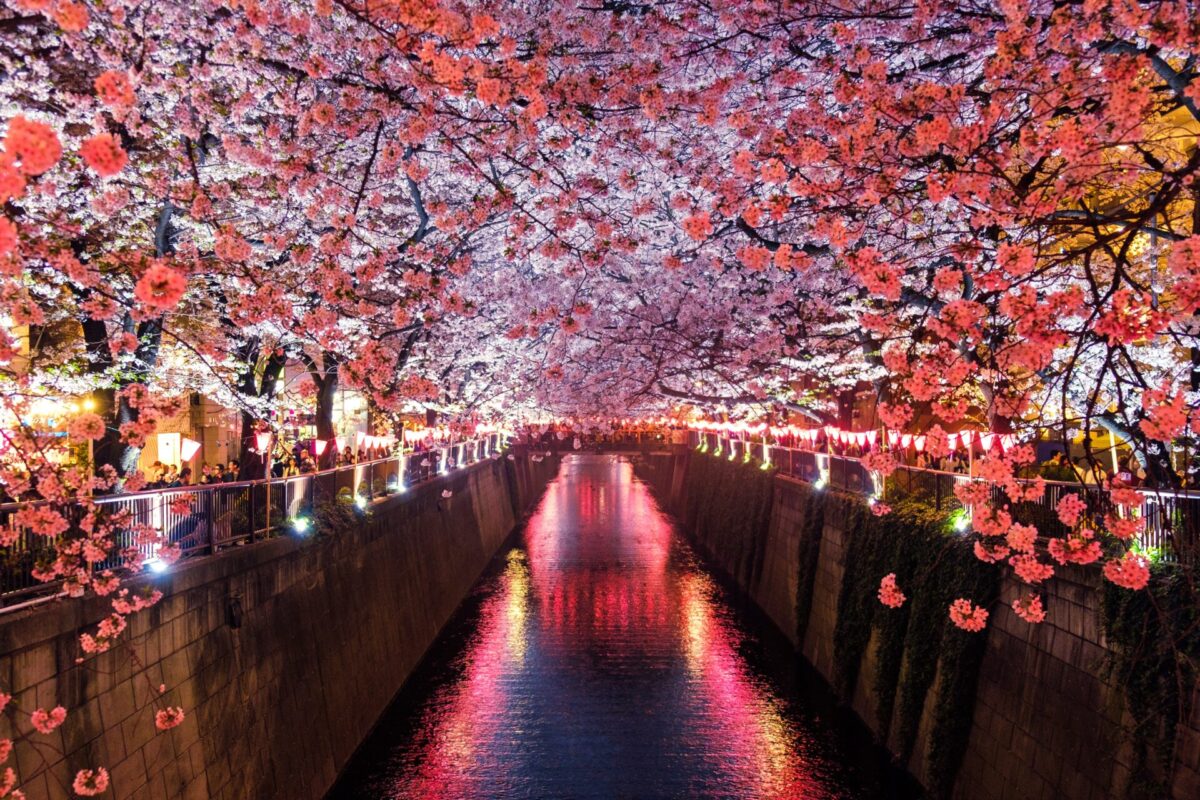 Spring is a time of rejoicing as the cherry blossoms signal warmer days and nice weather to come. There are many places around Japan where you can see this breathtaking natural wonder and enjoy all the festivities centered around the beloved pink flowers. Nothing is better than a springtime picnic with friends and family, or a stroll down a walkway lined with cherry blossom trees!
9. Walk Through the Bamboo Forest in Arashiyama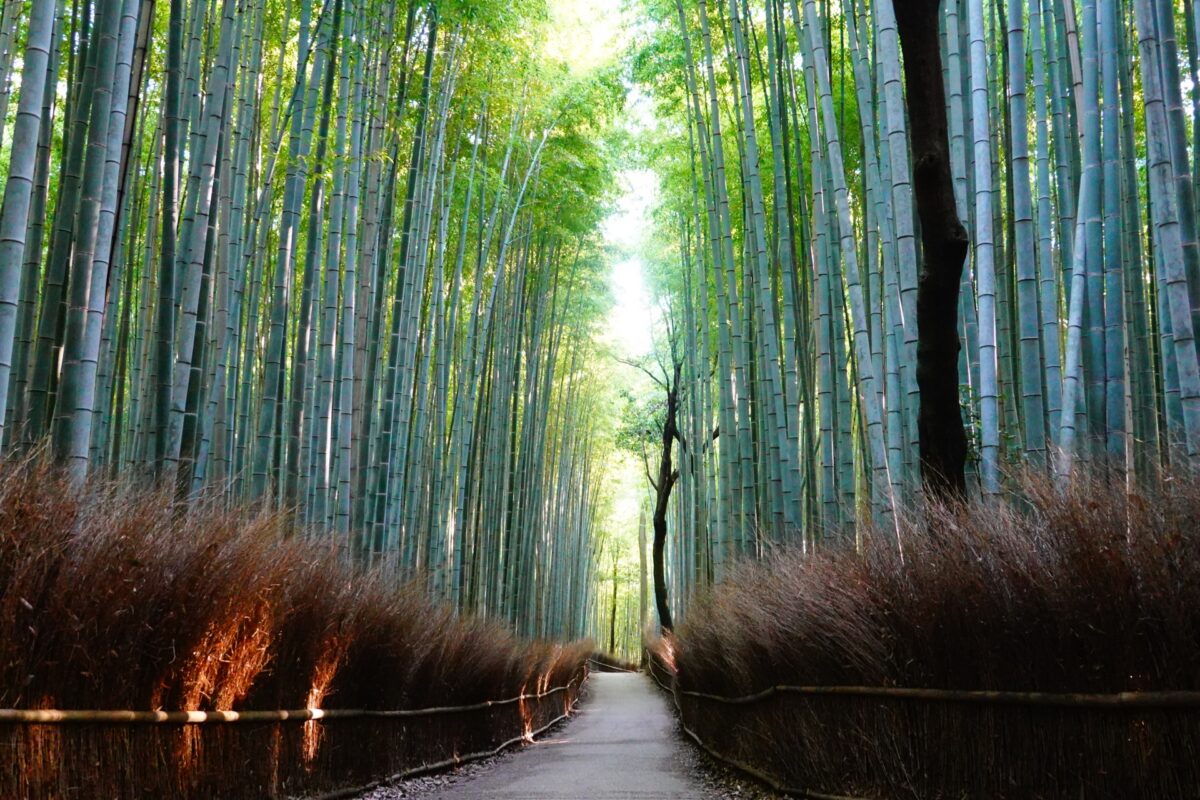 Have you ever wanted to wander under the slender, swaying trunks of majestic Japanese bamboo? Well, look no further than Arashiyama in Kyoto! It is truly a fantastic sight, and the bamboo forest here is very tall, dense, and expansive. However joining a tour that includes food and drink can make the experience all the better! Book below.
▼Book our fun filled Arashiyama food and drink tour!
Kyoto Food and Drink Tour @Arashiyama
KyotoFoodandDrinkTourinArashiyamatakesyouonanintriguing,fun,andinformativeadventurewithstreetfoodsaroundtheArashiyamaarea!
10. Join a Traditional Festival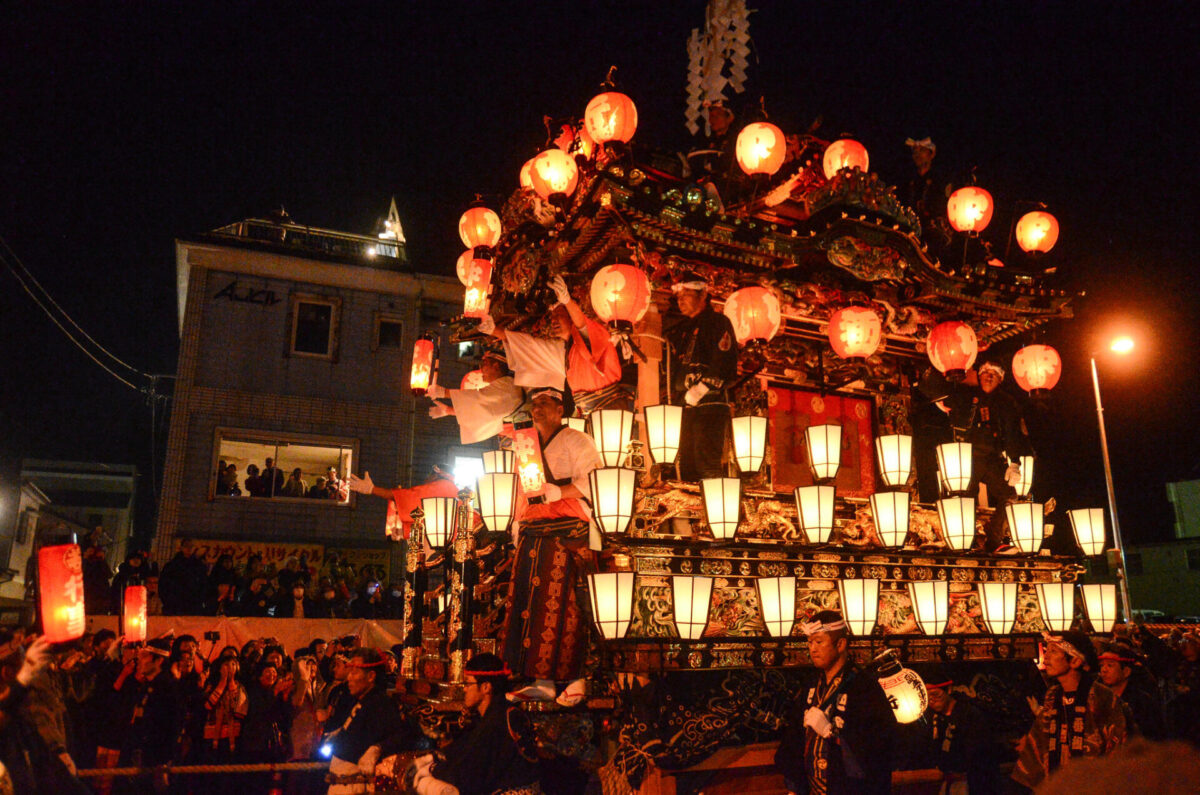 Festivals are a great way to get a valuable insight into Japanese culture and have an unforgettable, energetic experience at the same time! Japanese festivals are being held year-round for different reasons, which can be about seasonal changes, folklore, or a local tradition. They usually take place at or around shrines and can attract crowds from just a few hundred people to millions of spectators. Be sure to check one out!
11. Make Your Way to a Castle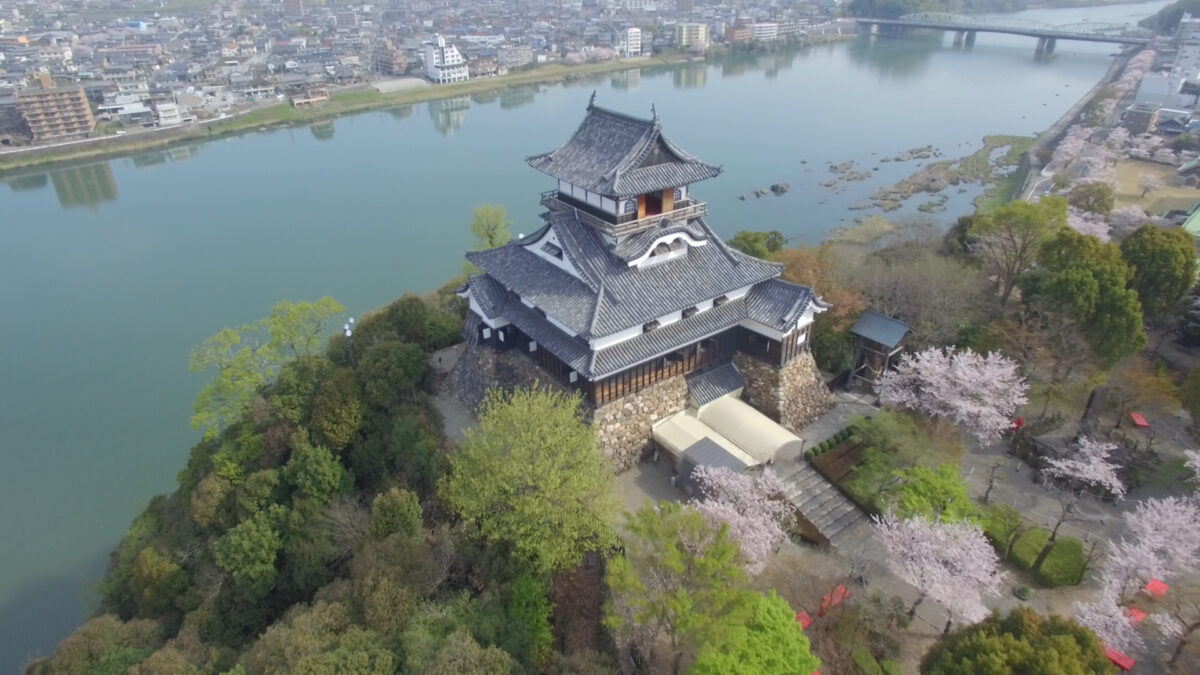 As you may have noticed, many noteworthy places in Japan have been around for a long time, and history is indeed very interesting and relevant here! Traditional Japanese castles are an example of such noteworthy sights; some have been reconstructed, but there are also some original ones left, and they offer an enlightening look into the historical architecture and significance of certain locations.
12. Check out teamLab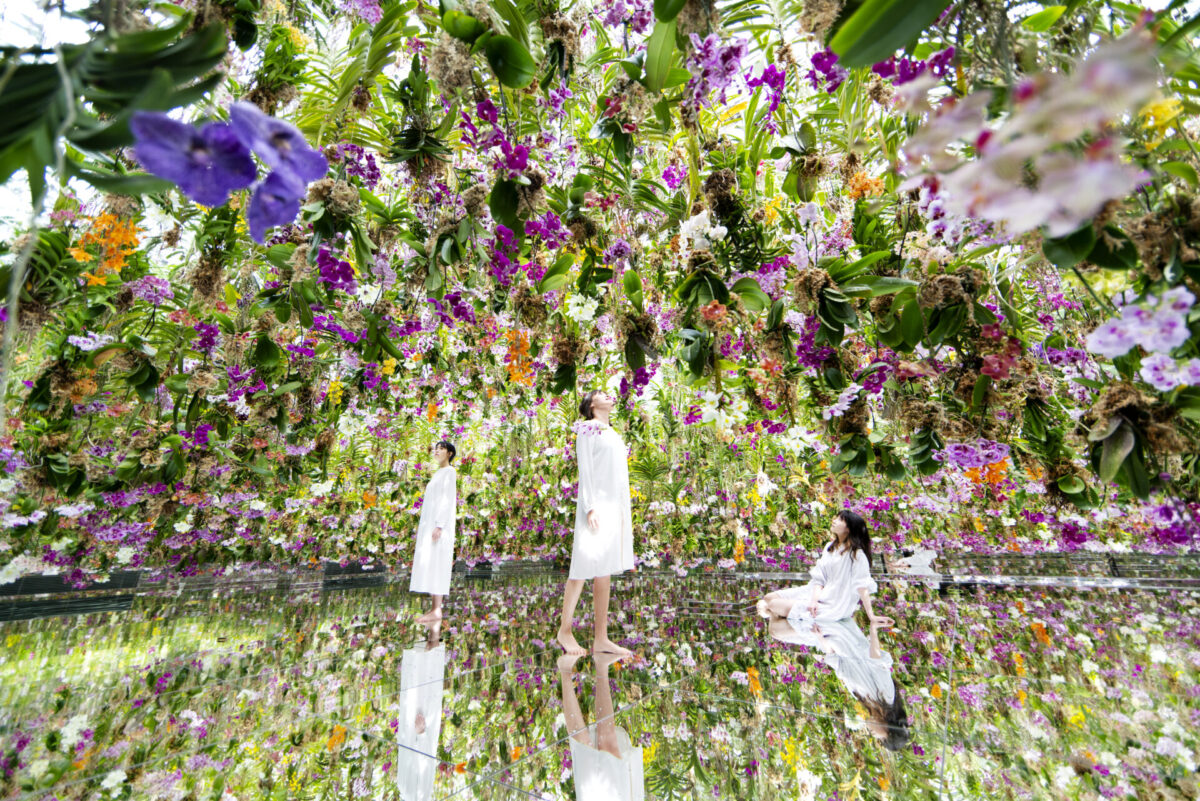 While the country's historical and traditional vibes are definitely enjoyable, Japan is also known for its futuristic elements. teamLab is an interactive art exhibition that offers some great photo ops. Not only can you be entranced by the immersive lighting exhibits, the shoes-off environment allows guests to feel unique textures to accompany the visual art.
If you haven't already, purchase your tickets here: teamLab Planets Tokyo
13. Traverse Shibuya Crossing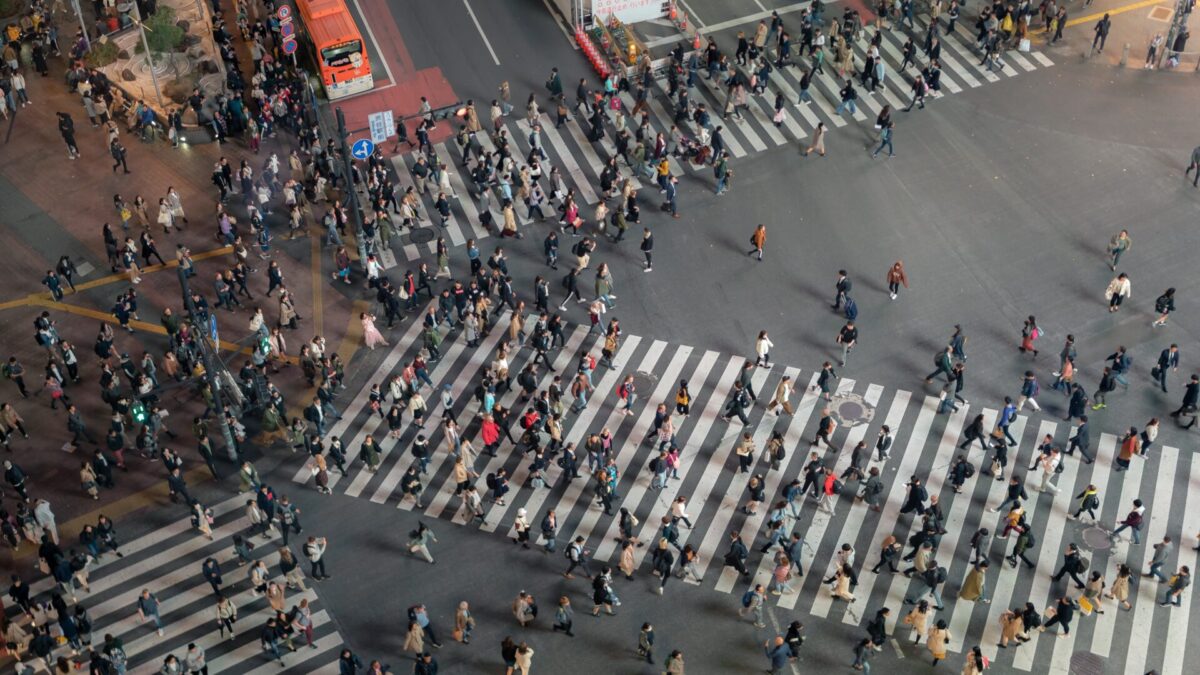 It seems like this location always makes the cut for any movie featuring Japan – and rightfully so! Shibuya Crossing is huge, and even during non-peak hours, hundreds of people may be crossing it at once. During busy times it can be thousands, and crossing the street here is a short, but iconic experience. It seems that Tokyo's authorities in recent years became aware of the crossing's cinematic value and hence constructed Shibuya Sky – be sure to check it out for a great bird's eye view!
14. Try All the Different Ramen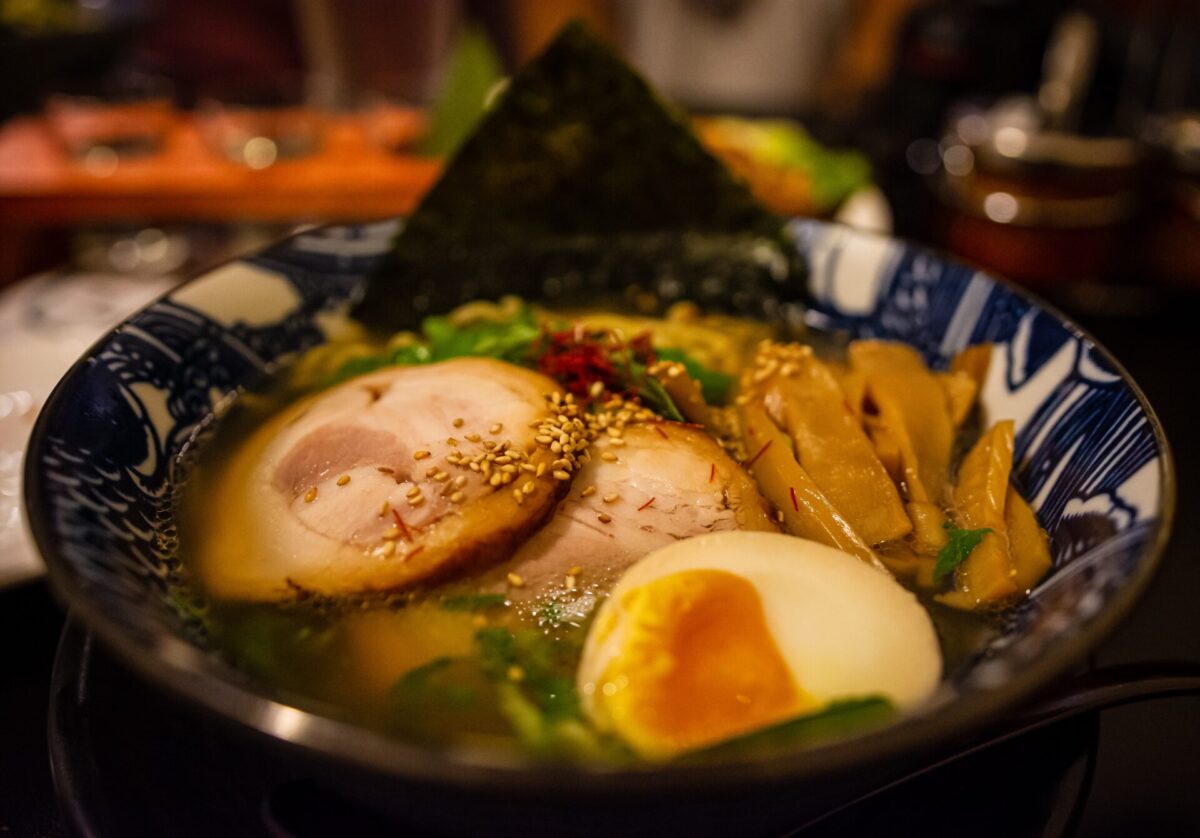 Ramen, while having roots in Chinese cuisine, is a fundamental part of Japanese food culture. Noodles, meat, toppings, and a flavorful broth make up this delicious comfort food that has a plethora of different styles! "Try all the different ramen" might prove very difficult since there are so many styles and shops to choose from, so be sure to check out our recommendations for the best ramen to try during your trip!
15. Find Peace at a Japanese Garden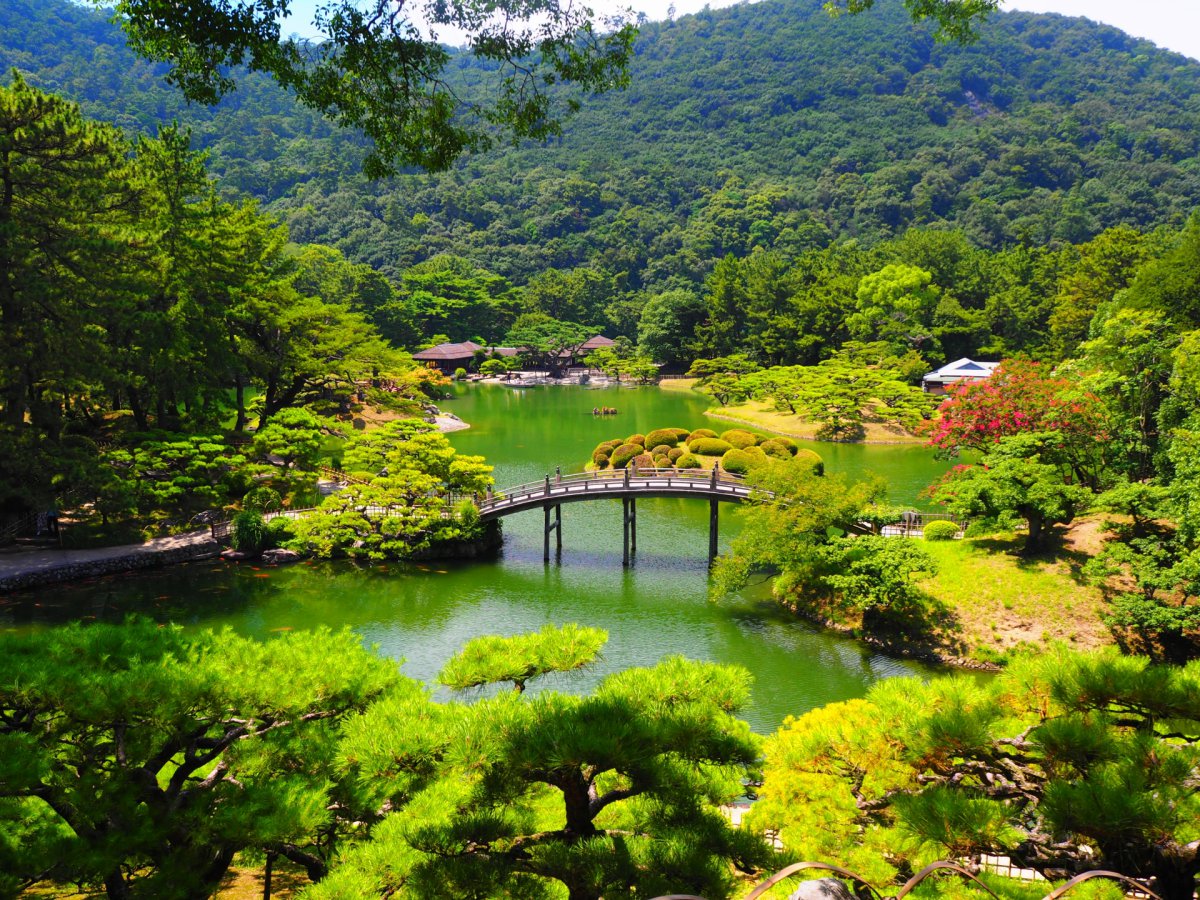 The perfect pairing for an elegant tea ceremony: a serene Japanese garden. Constructed with the same intricacy and intimacy as tea ceremonies, Japanese gardens are the perfect place to appreciate the meticulous arrangement of stones, plants, water features, houses, and more. Many gardens have a long history and are a unique way to feel a sense of peace that has lasted for centuries.
16. Meet Your Favorite Cute Characters at Sanrio Puroland
Did you come to Japan seeking overwhelming cuteness? Well, meet Hello Kitty and all of her adorable friends at Sanrio Puroland! Yes, this is the pinnacle of cuteness in Japan, so be prepared to dive deep into the famous kawaii culture with plays, shopping, and other interactive experiences all available here.
Click here to purchase tickets!
17. Walk through the Famous Fushimi Inari Shrine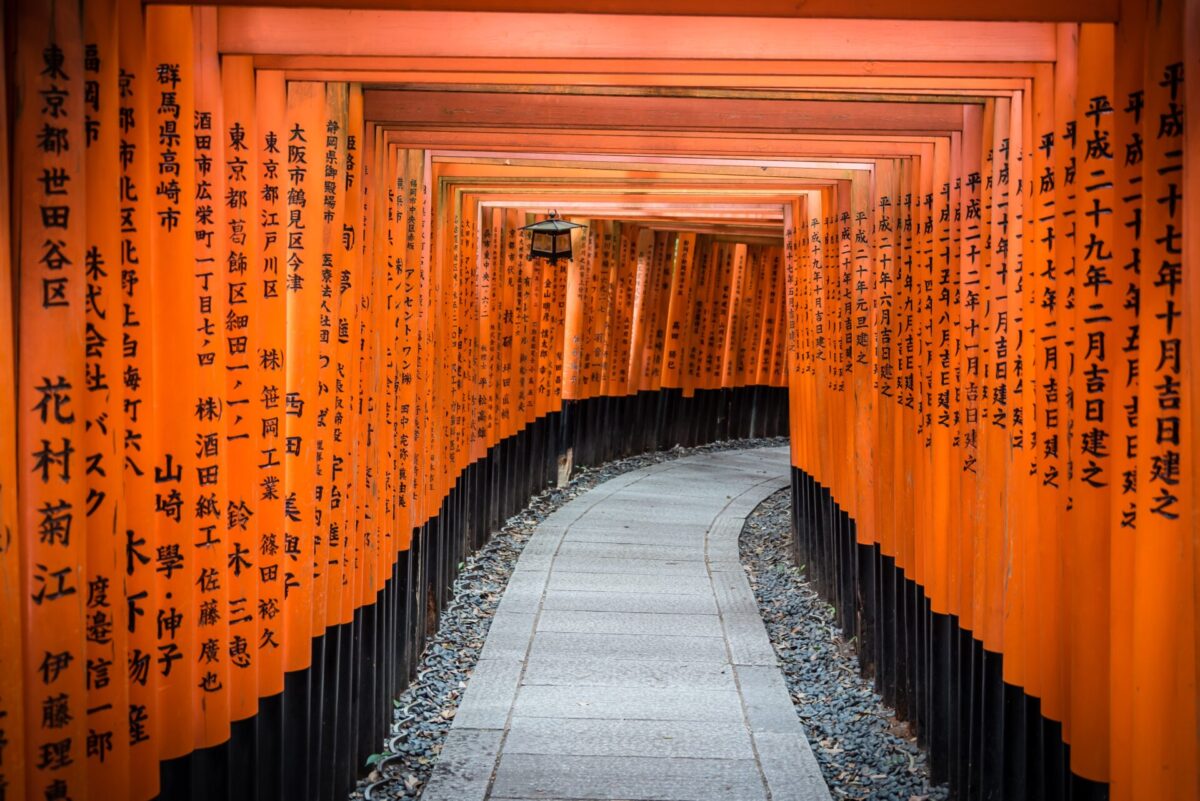 We are sure you've already seen the rows of bright red torii gates on Instagram or other social media: this is the famous Fushimi Inari Shrine in Kyoto! A popular destination for foreign and domestic tourists alike, this great hiking opportunity featuring an astonishing number of torii, is the perfect photo op.
18. Explore a Big City on a Food Tour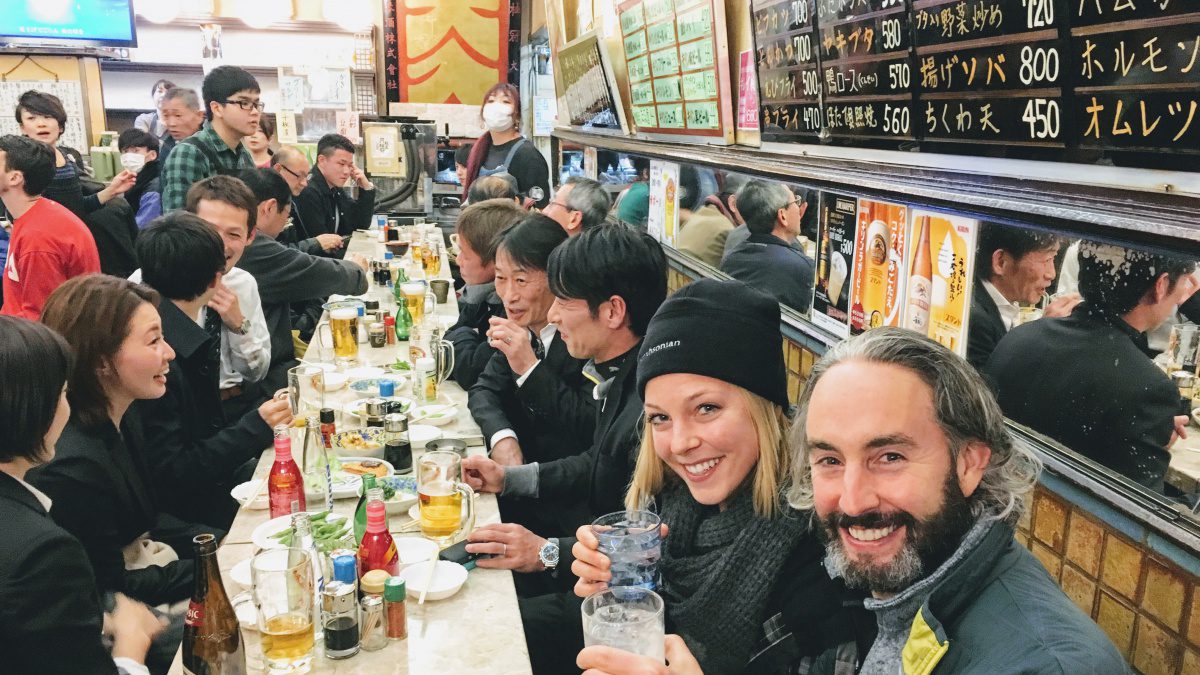 Can't decide where to eat? Fret not – there are plenty of tours to help you figure out just that. And even if you do have an idea about what you like, a local tour guide will surely be able to help you find the best spots to cater to your taste. Not to mention it's a great social experience and opportunity to meet fellow foodies and travelers exploring the wonders of Japan!
▶Shinjuku Biggest Drinking Town Izakaya Hopping Tour (Evening Tour)
▶Kyoto Food and Drink Tour @Nishiki Street & Gion
▶Asakusa Local Bar Hopping Tour (Evening Tour)
19. Check out Some Real Life Ghibli Locations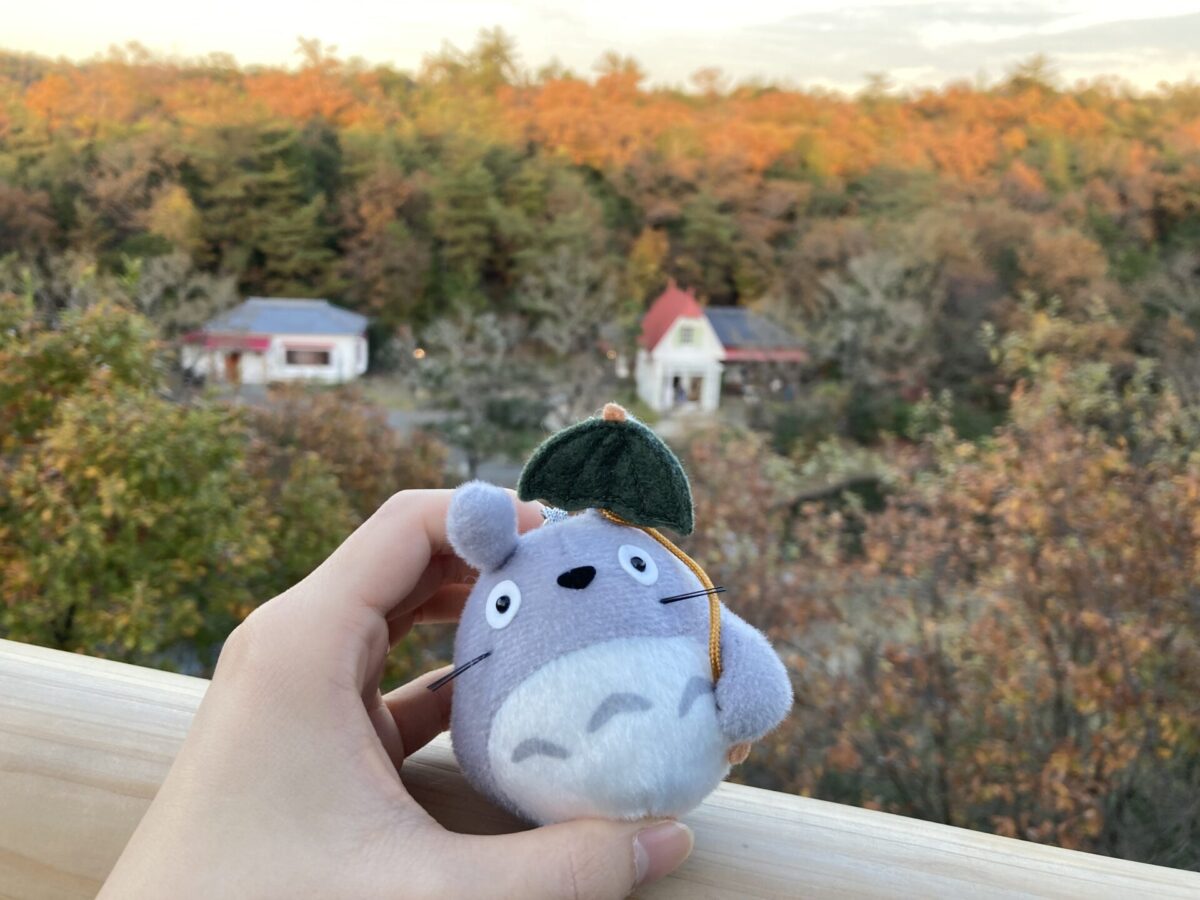 Big fan of Ghibli's iconic anime? So are we! And if you're looking for an immersive experience, look no further. One of the best options is the theme park in Nagoya, and if you're in Tokyo, there is also a museum in Mitaka. Aside from those, there are a handful of locations that inspired Ghibli, scattered throughout Japan.
20. Ski in Some of the World's Best Snow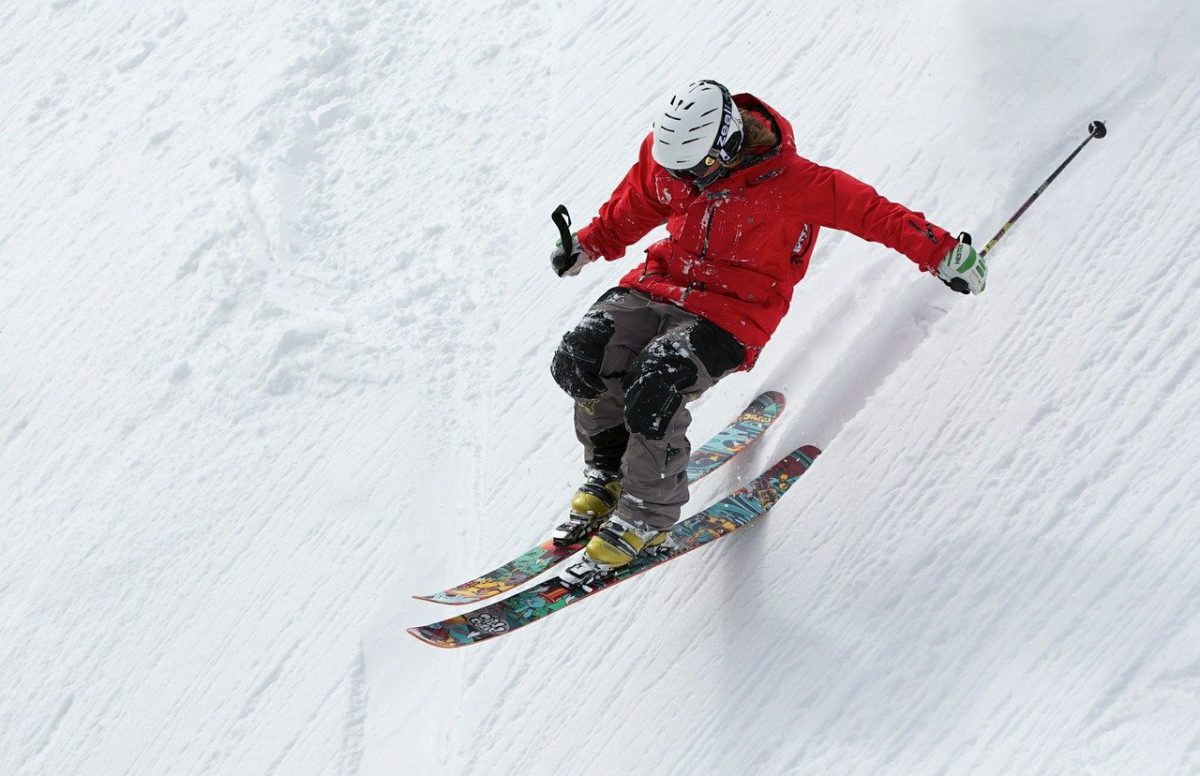 Skiers, snowboarders, and other people who enjoy playing in the snow, will certainly not be disappointed with Japan's extensive selection of phenomenal snow resorts. Most locations certainly live up to Japan's reputation for great snow quality, but areas such as Nagano, Niigata, and Sapporo are home to some of the best resorts, like Hakuba and Niseko.
21. Meet the Deer of Nara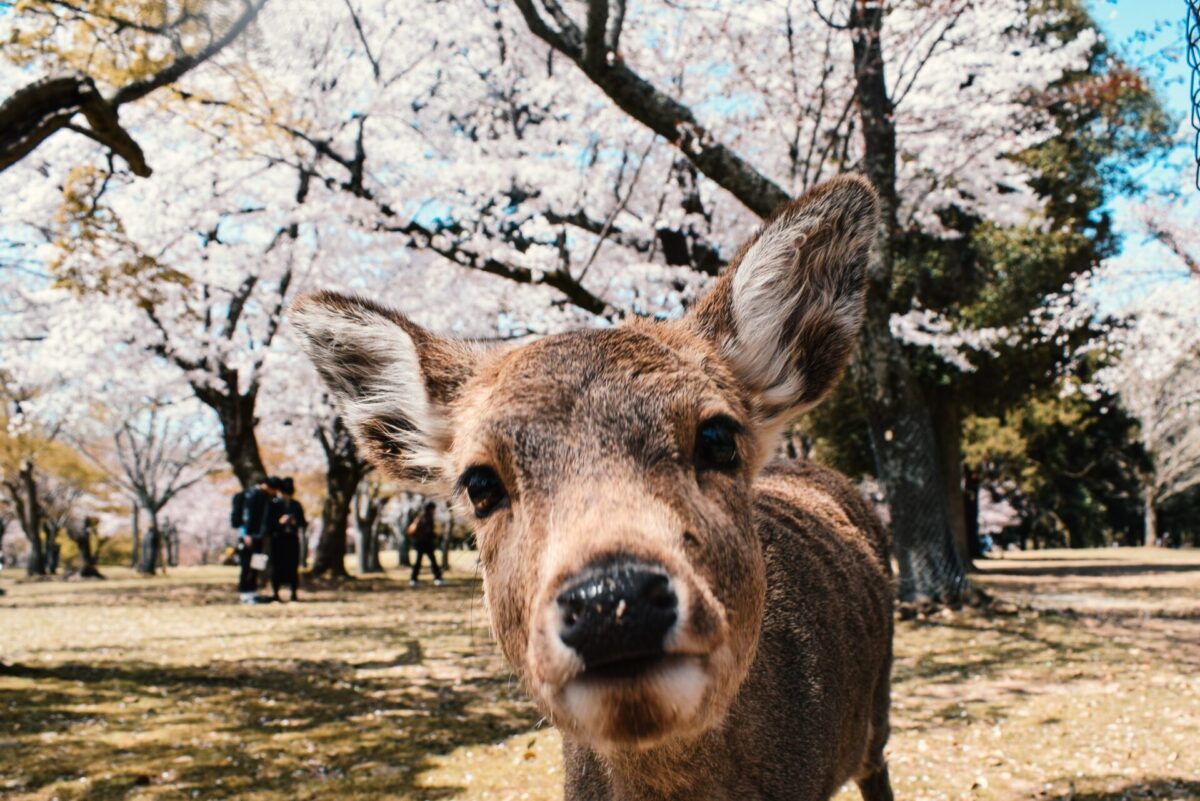 One of the more bizarre experiences in Japan is the deer village in Nara. This is a town where deer have become accustomed to roaming freely, and it's almost comical: provided you have some deer food with you, they will actually bow to you in exchange for the tasty treat. They have no fear of humans and are generally very endearing. They even tend to use pedestrian crossings properly!
22. Go Izakaya-Hopping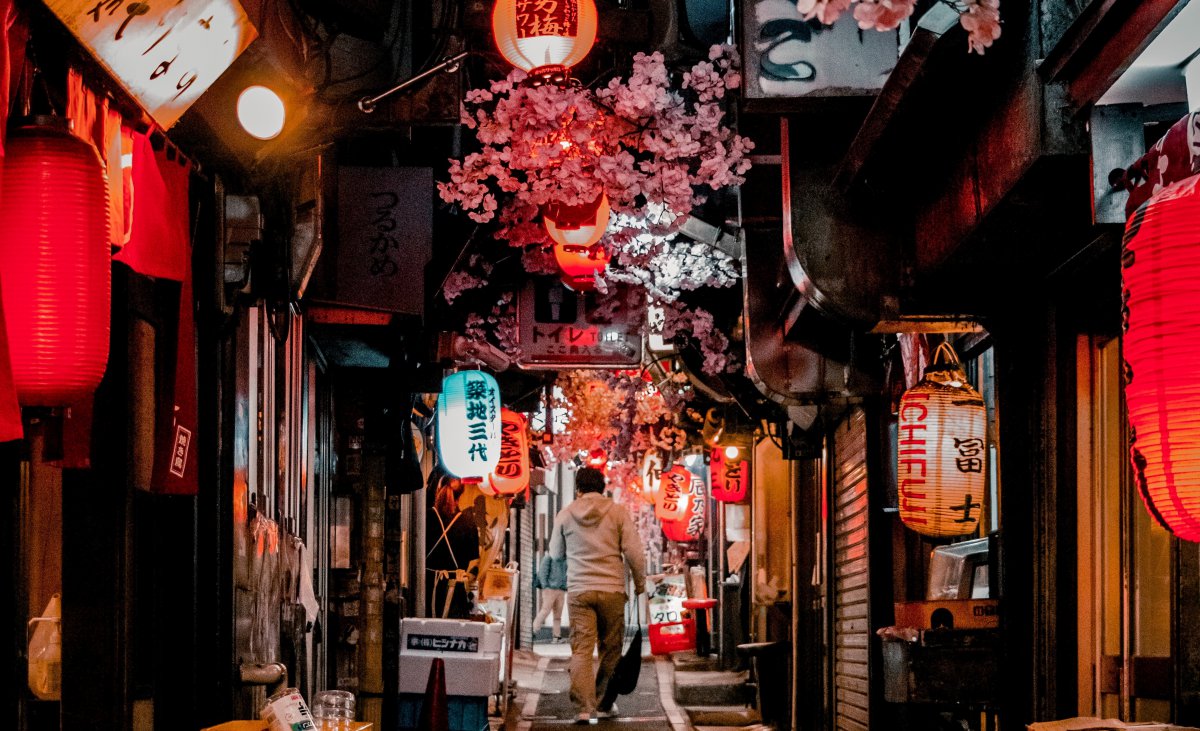 Izakaya, a fusion of a bar and a casual restaurant, are great places to fill up on drinks and tasty treats. One of the many good features of most izakaya is something called "nomihodai", which basically means "all you can drink". Yes that's right: for a fixed price you can drink as much as you like for a certain amount of time! The food is generally a wide variety of small dishes that go well with drinking. Though, there are plenty of spots that specialize in certain kinds of alcohol and food as well. It is always more fun exploring izakaya and bars with a local who knows the area. Have a look below for some fun izakaya hopping tours!
▶Shinjuku Biggest Drinking Town Izakaya Hopping Tour (Evening Tour)
▶Asakusa Local Bar Hopping Tour (Evening Tour)

23. Visit Senso-ji Temple in Asakusa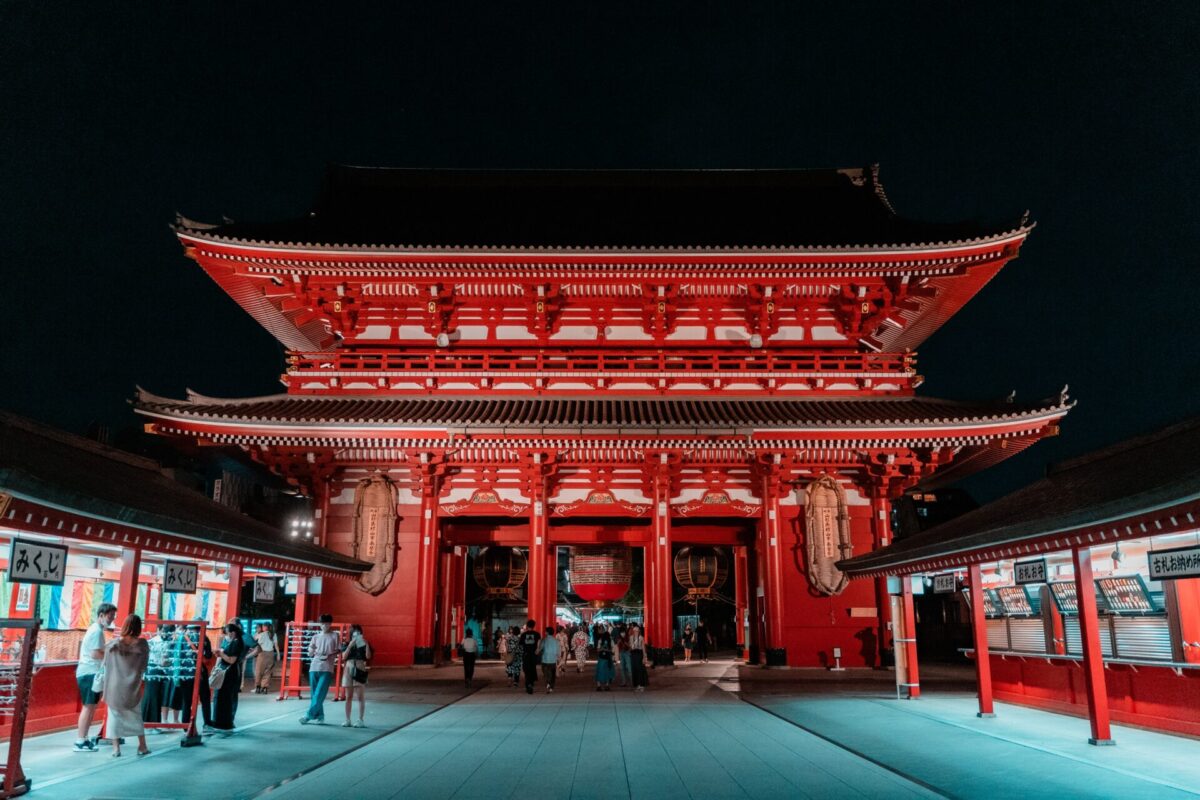 Senso-ji Temple is one of the oldest, if not the oldest, Buddhist temple in Tokyo. The giant paper lanterns, Japanese deity statues, and bustling shopping streets make this temple an extremely popular destination. The place is great for souvenir shopping and getting a good understanding of what a Japanese temple is like. Overall, it is a great historical location in Asakusa filled with fun things to do.
24. Hit the Sandy Beaches of Okinawa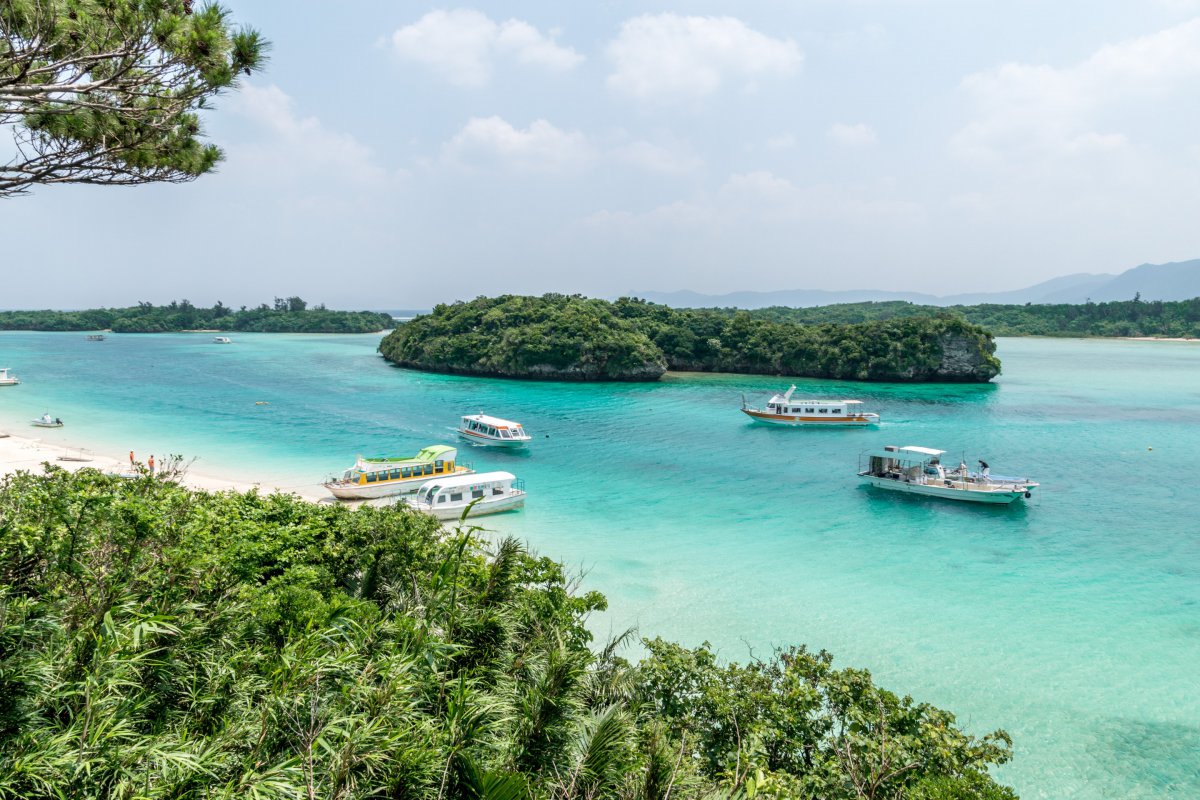 The only thing that may be able to compete with the amazing snow in Japan are the extraordinary beaches in Okinawa! A small archipelago south of mainland Japan, Okinawa has its own distinct culture and even its own language. You'll surely be able to relax and enjoy yourself on this tropical island getaway.
25. Visit the fantasy like Shirakawago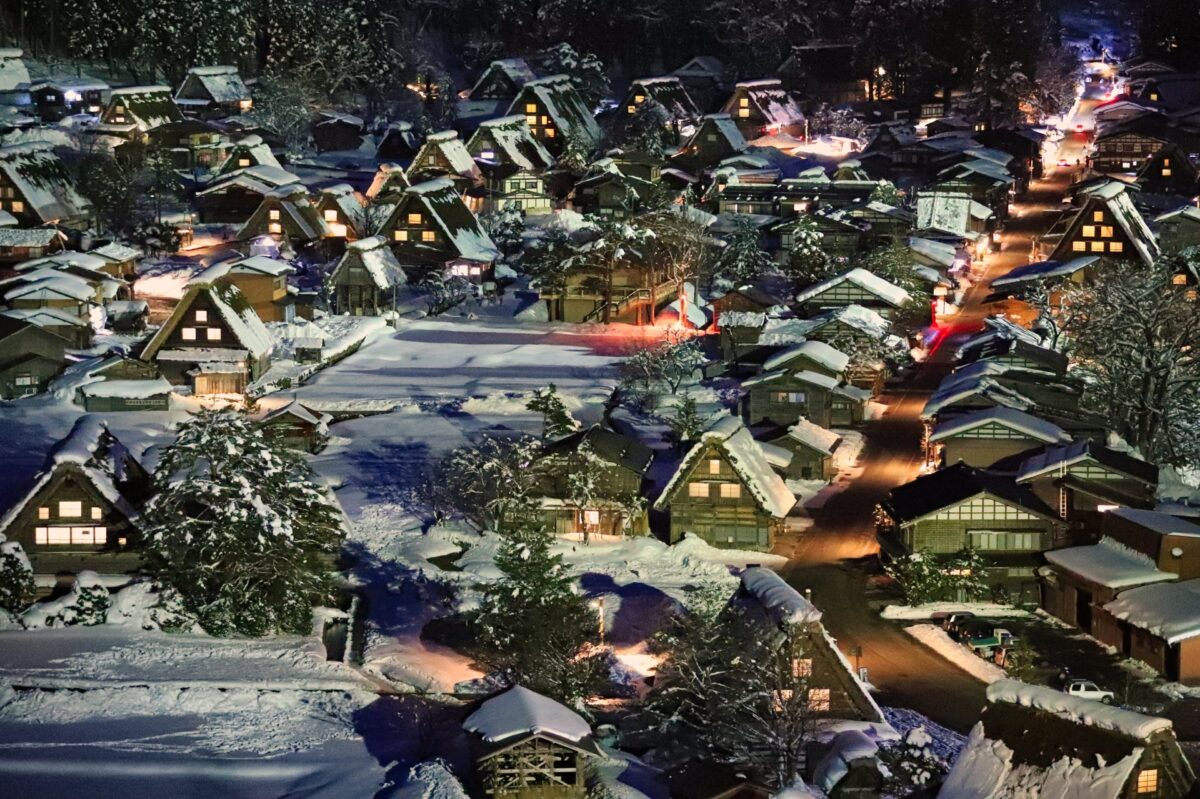 This tiny fairy-tale village is a supreme winter destination for those who appreciate gorgeous traditional architecture surrounded by stunning landscapes! This small countryside getaway is nestled into the mountains and features unique architecture with the steep, a-frame roofs (gassho-zukuri) made to withstand the huge amounts of snow falling here every winter. There's a variety of shops and restaurants here, and it's even possible to stay overnight at this wonderful UNESCO World Heritage Site.
26. Geek out in Akihabara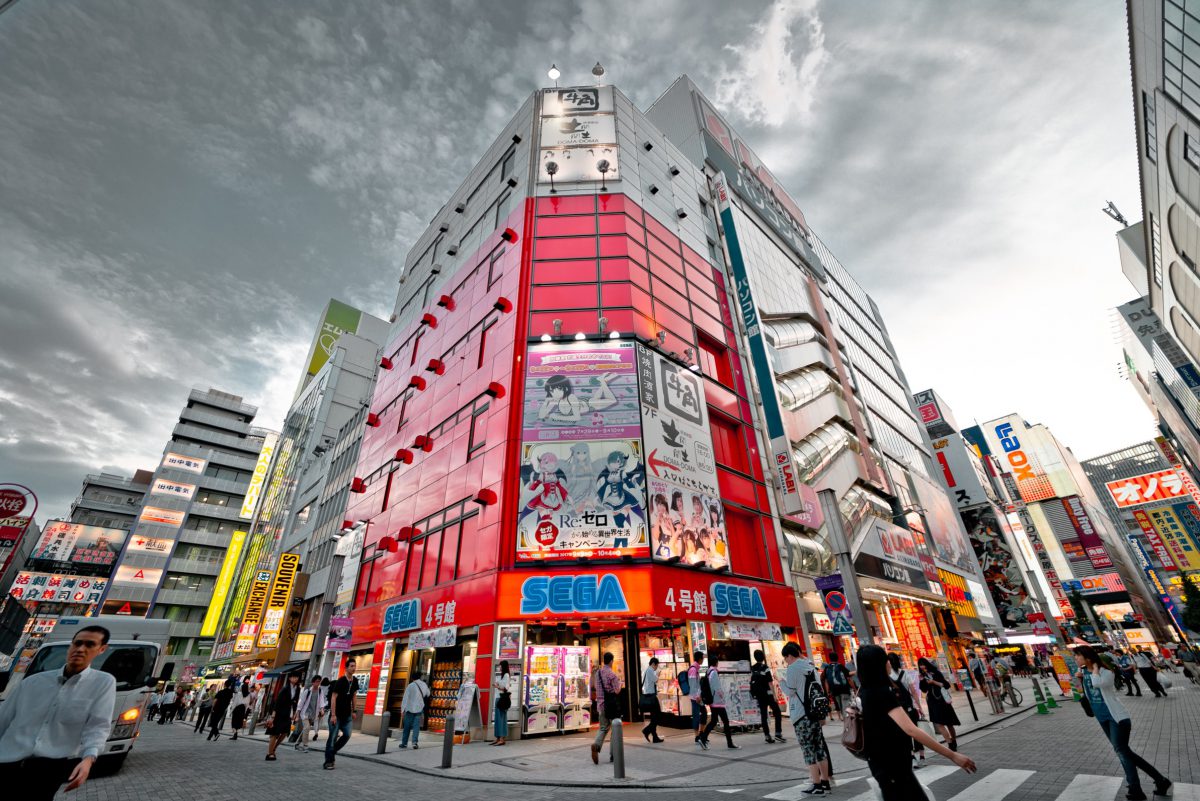 Akihabara, also known as Electric City, has all your anime and manga needs covered. It's also home to tons of technology and other computer-related shopping. This is the perfect place to fulfill all your "geeky" pleasures, and there are so many things to do that you can easily spend a full day or more here.
▼Book our Akihabara Anime and Otaku Culture Tour!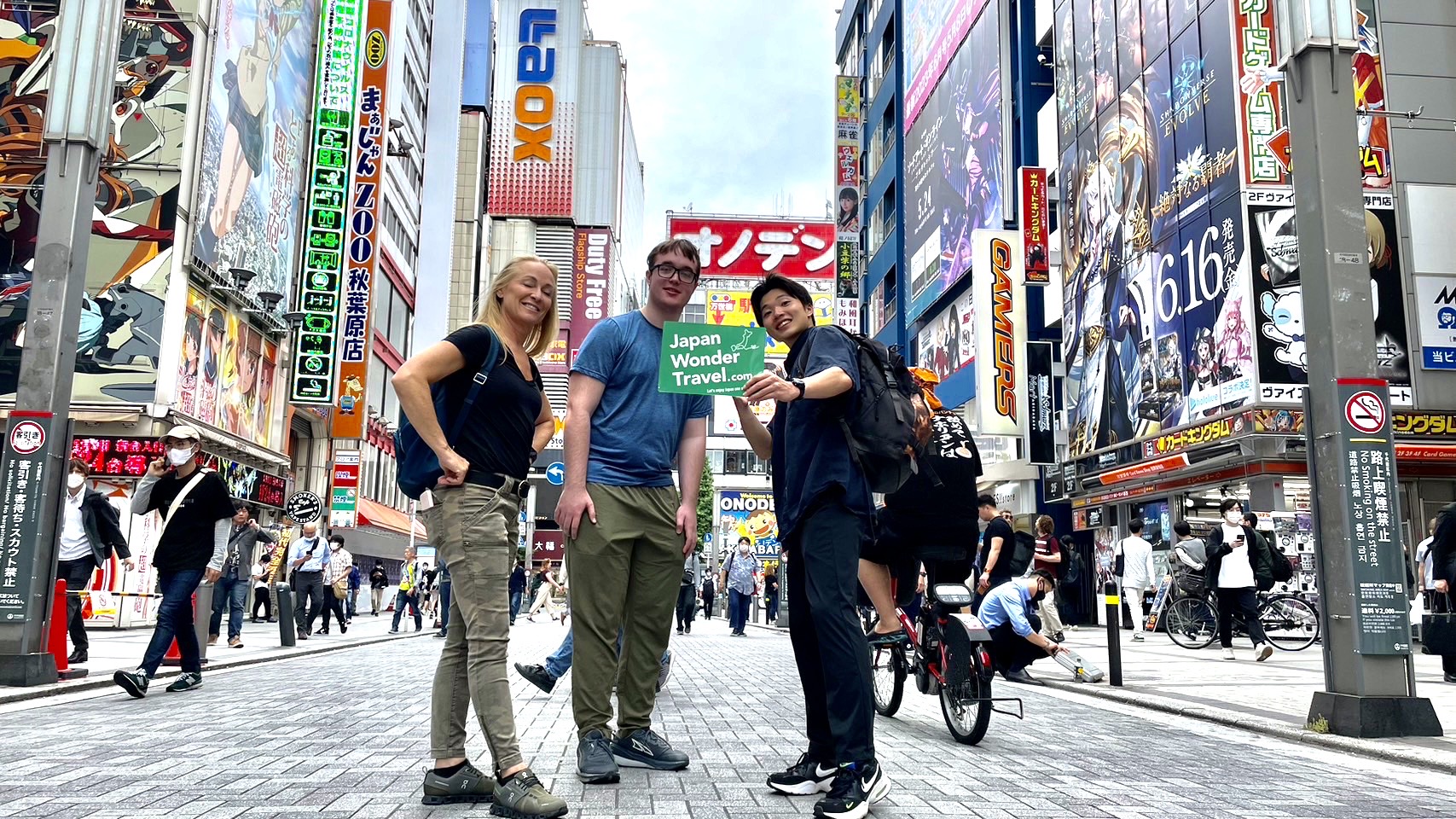 Akihabara Anime Tour: Explore Tokyo's Otaku Culture
Explorethecenterofanime,manga,andgamingcultureonourAkihabaraanimetour.Yourguidewillshowyouthebestspotstobuyalltheelectronics,gadgets,andotakuculturegoodsyourhea...
27. Eat a High-End Kaiseki Meal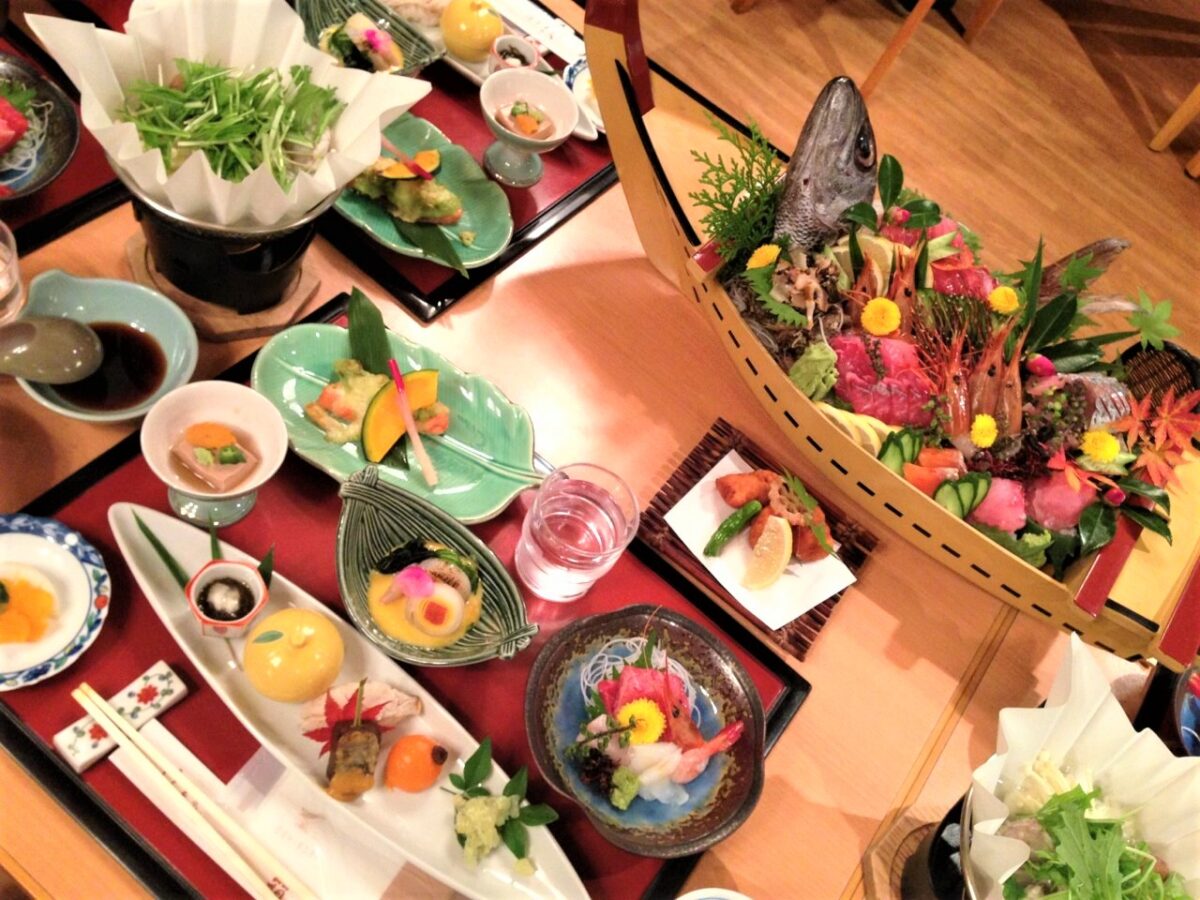 Kaiseki is a traditional, multi-course Japanese meal. They are generally served at specialty restaurants and ryokan and are usually not on the cheap side. They are, however, an amazing experience with equal attention to taste and presentation, and often using seasonal and local produce. This unique dining style is a must to try at least once when visiting Japan!
28. Experience Sapporo Snow Festival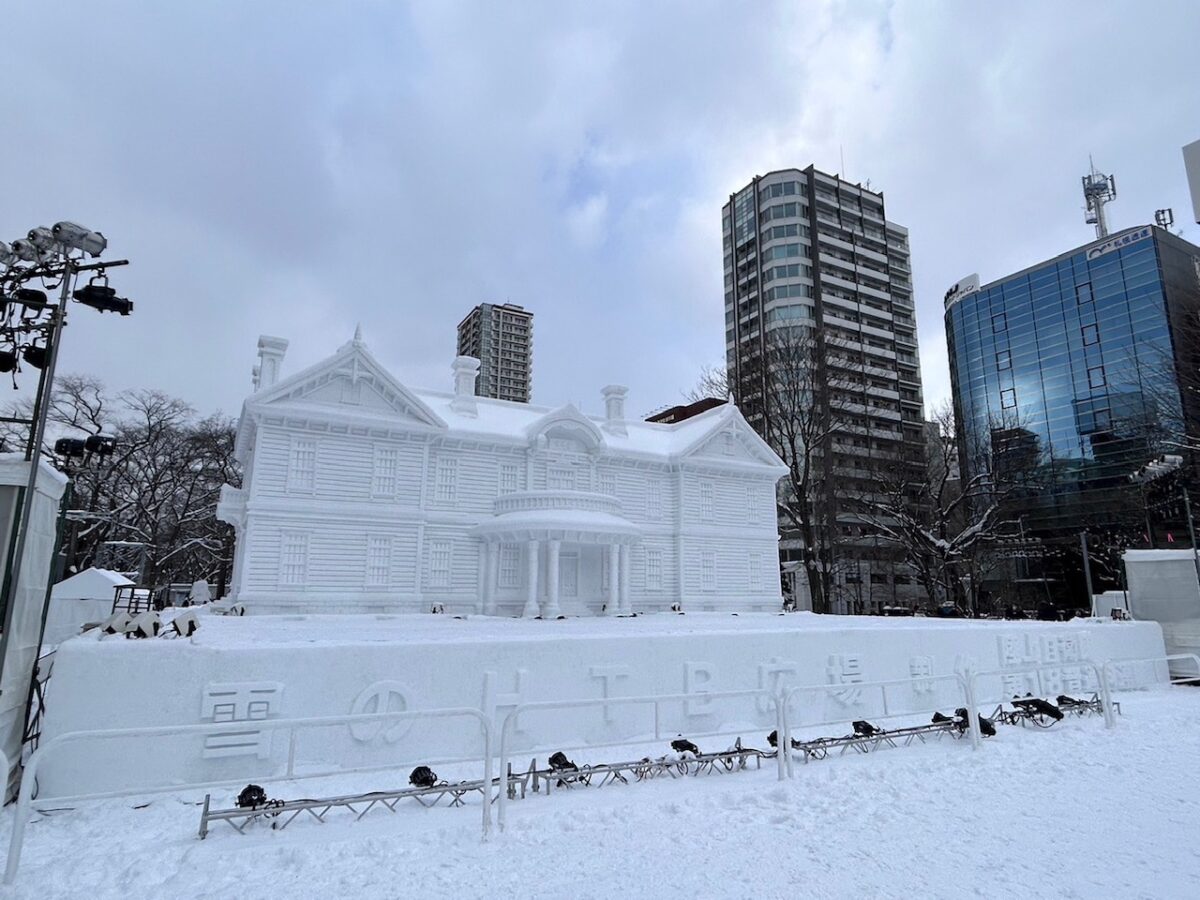 Playing in the snow in Japan is great fun, but the sculptures and statues at the Sapporo Snow Festival will blow your mind. This world-famous festival features huge structures made completely out of snow and ice, and a lot of other fun activities such as sledding is also on offer. And you will be close to some pretty amazing locations for skiing, snowboarding, and of course food. However, if you're planning on going to the festival, be sure to book your accomodation in advance, as everything tends to sell out quick. For a selection of some great hotels near the festival, have a look below!
29. See the Japanese Snow Monkeys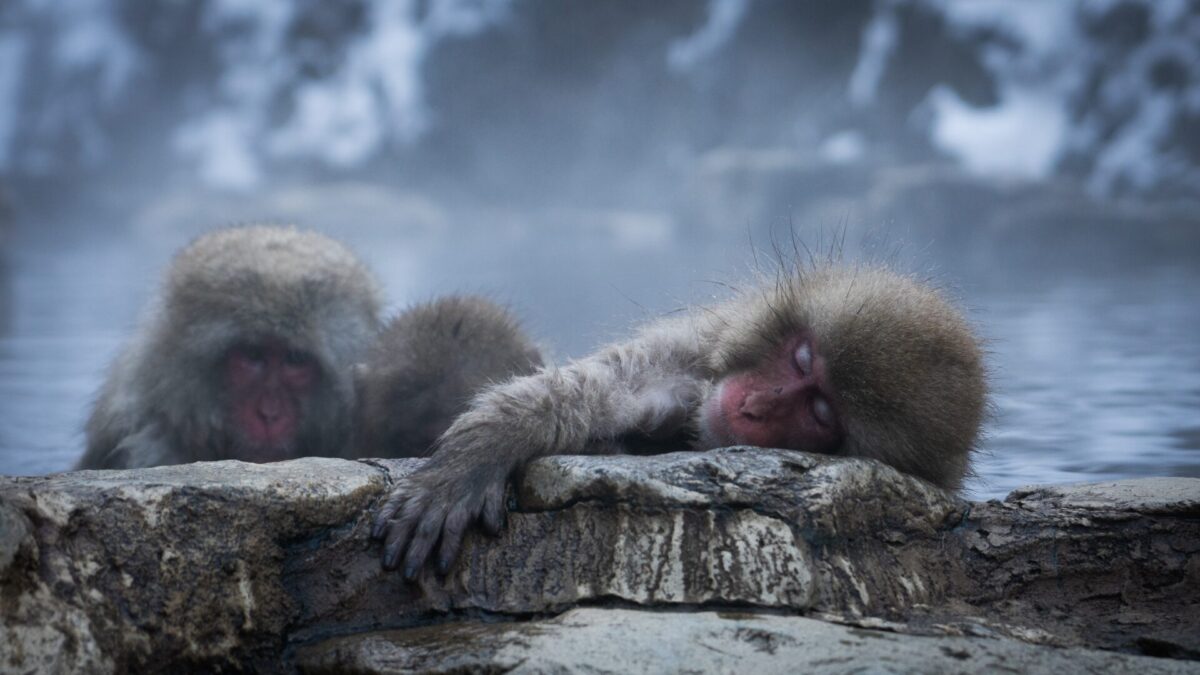 Another unique winter sight in Japan, are the Japanese macaques in Nagano, also known as snow monkeys. There is an onsen here where the monkeys warm up from the cold weather, and it's a fun experience to observe the monkeys play, interact and relax in the steaming water.
30. Visit Hiroshima Peace Memorial Museum and The Atomic Bomb Dome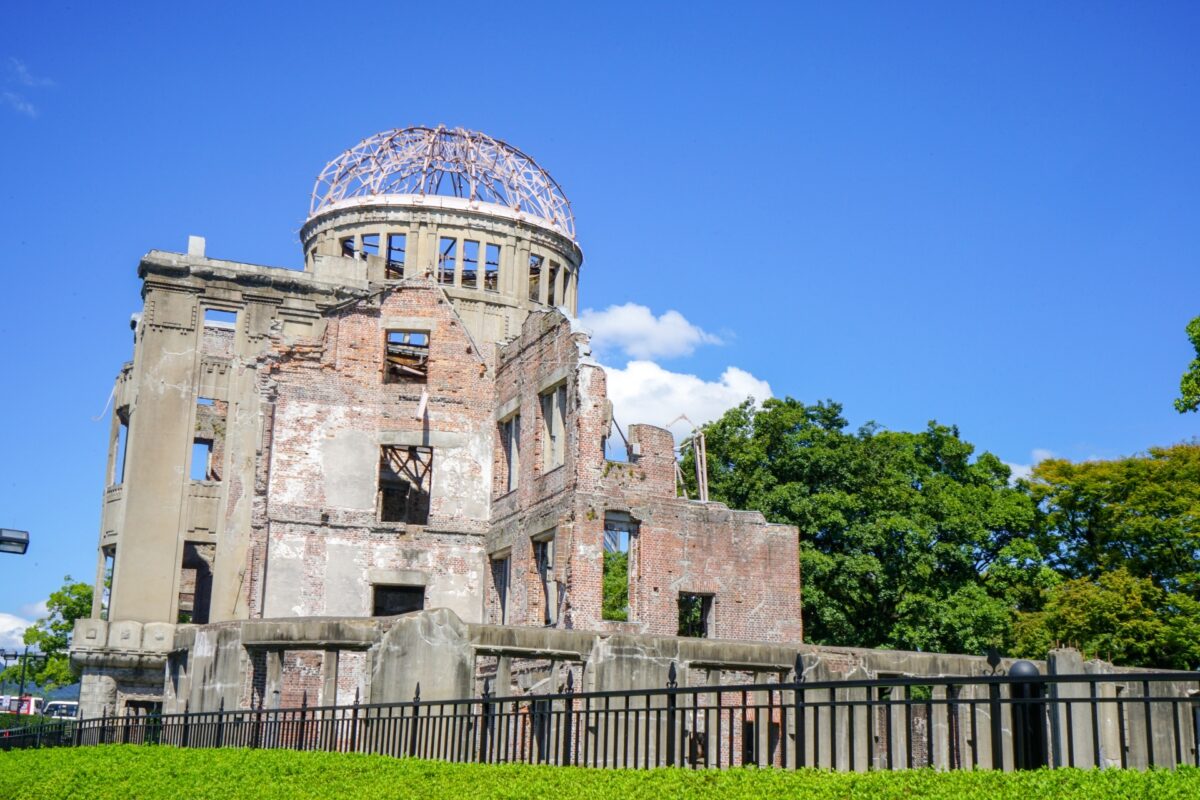 Hiroshima was the first place in history on which an atomic bomb was used in war. Against all odds in this event, a structure that was directly beneath the explosion survived and is now known as the Atomic Bomb Dome. The structure serves as a powerful memorial to the lives lost. In addition, the Hiroshima Peace Memorial Museum is another place that provides information on the event, including photography, artwork and remaining belongings from the victims.
▼Get the full Hiroshima experience with our private tour!
Hiroshima Private Tour [Customizable 7 Hours]
InHiroshima,therearetwoWorldHeritageSites.ThefirstoneisMiyajimaoralsocalledItsukushima,asmallislandinHiroshimabaywhichhasforestsandancienttemplesbutoneofthemost...
Japan Wonder Travel Tours
Japan Wonder Travel is a travel agency that offers guided tours throughout Japan.
From private walking tours to delicious Food and Drink tours, we can help you organize the best tours just for you! If you want to explore Japan and learn more about the history and backstories of each area you are visiting, our knowledgeable and friendly English speaking guides will happily take you to the best spots!
In addition, we can provide you with any assistance you may need for your upcoming trip to Japan, so please feel free to contact us if you have any questions or need some help!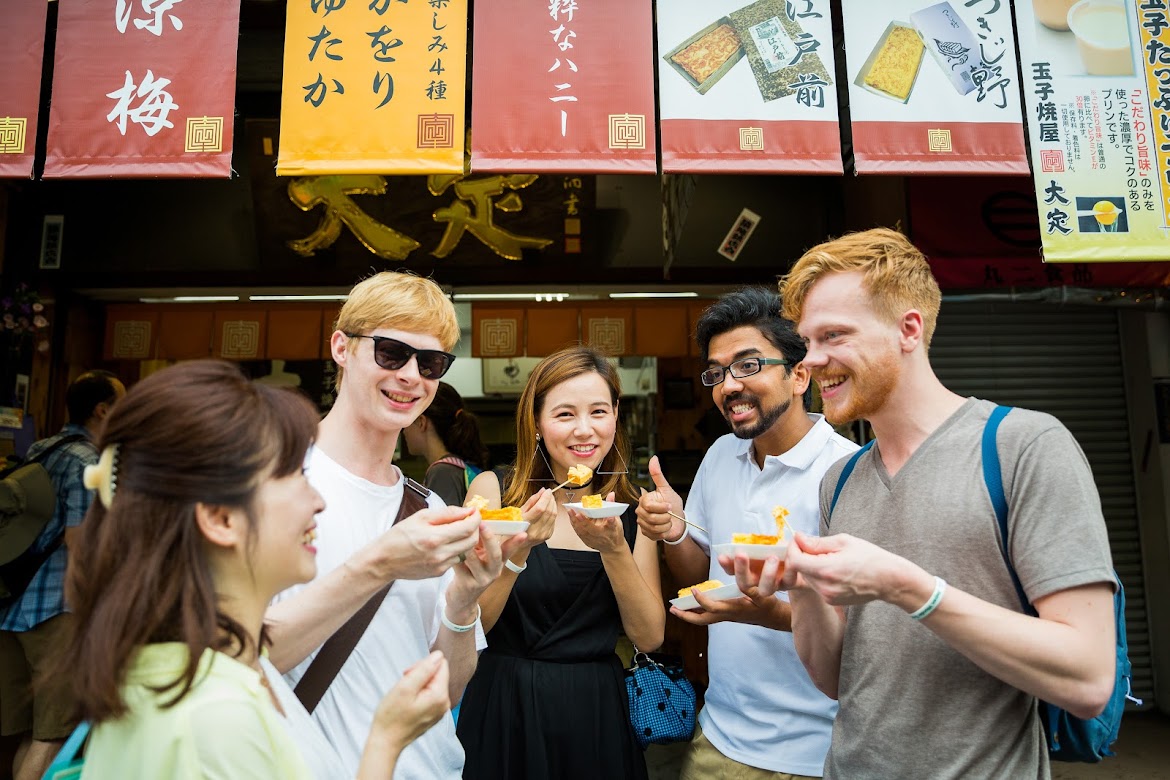 ▶Tokyo 1–Day Highlights Private Walking Tour (8 Hours)
There's no better way to explore an area than taking a tour with a knowledgeable local guide. You will have the chance to learn about the history and interesting background stories of Tokyo, as well as discover some hidden gems which can be hard to do without a guide.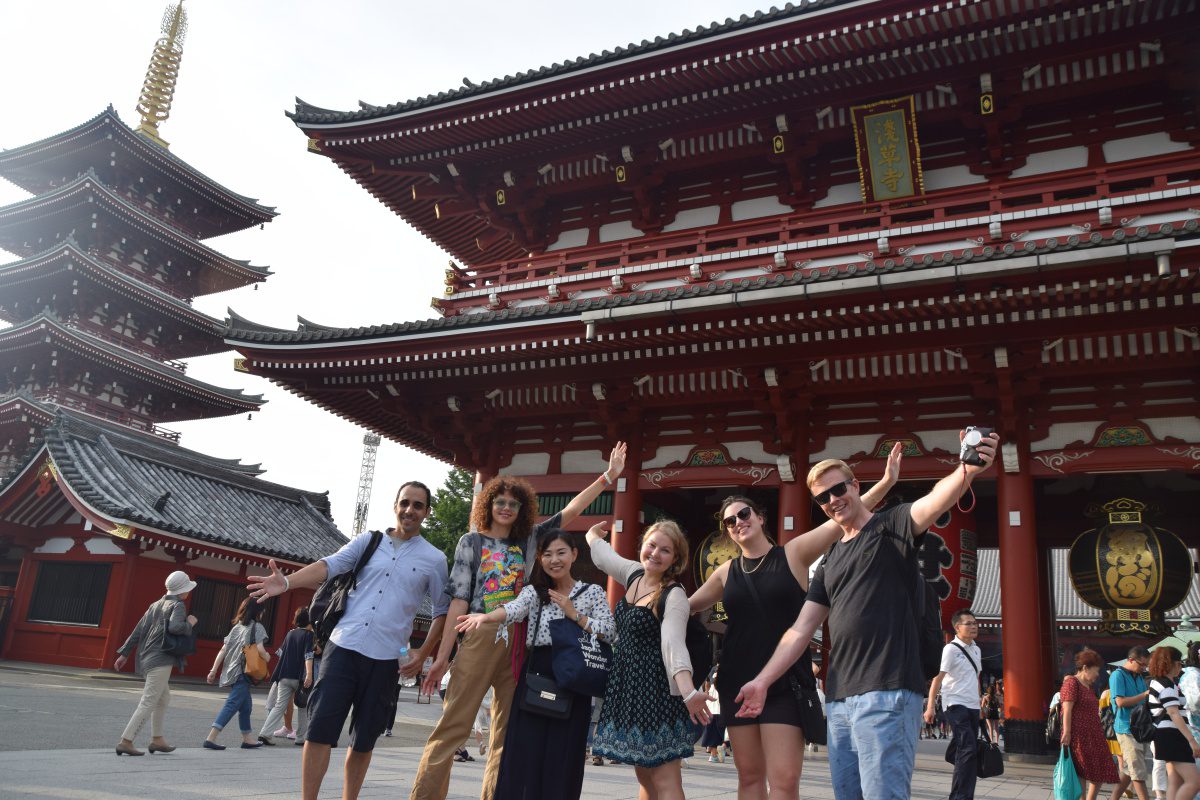 ▶Mt. Fuji Day Trip Bus Tour from Tokyo
Experience the breathtaking views of Mt. Fuji by visiting the highlights of the area on our guided sightseeing bus tour! Departing from Shinjuku in central Tokyo, you can travel comfortably to all of the best spots in the area by bus.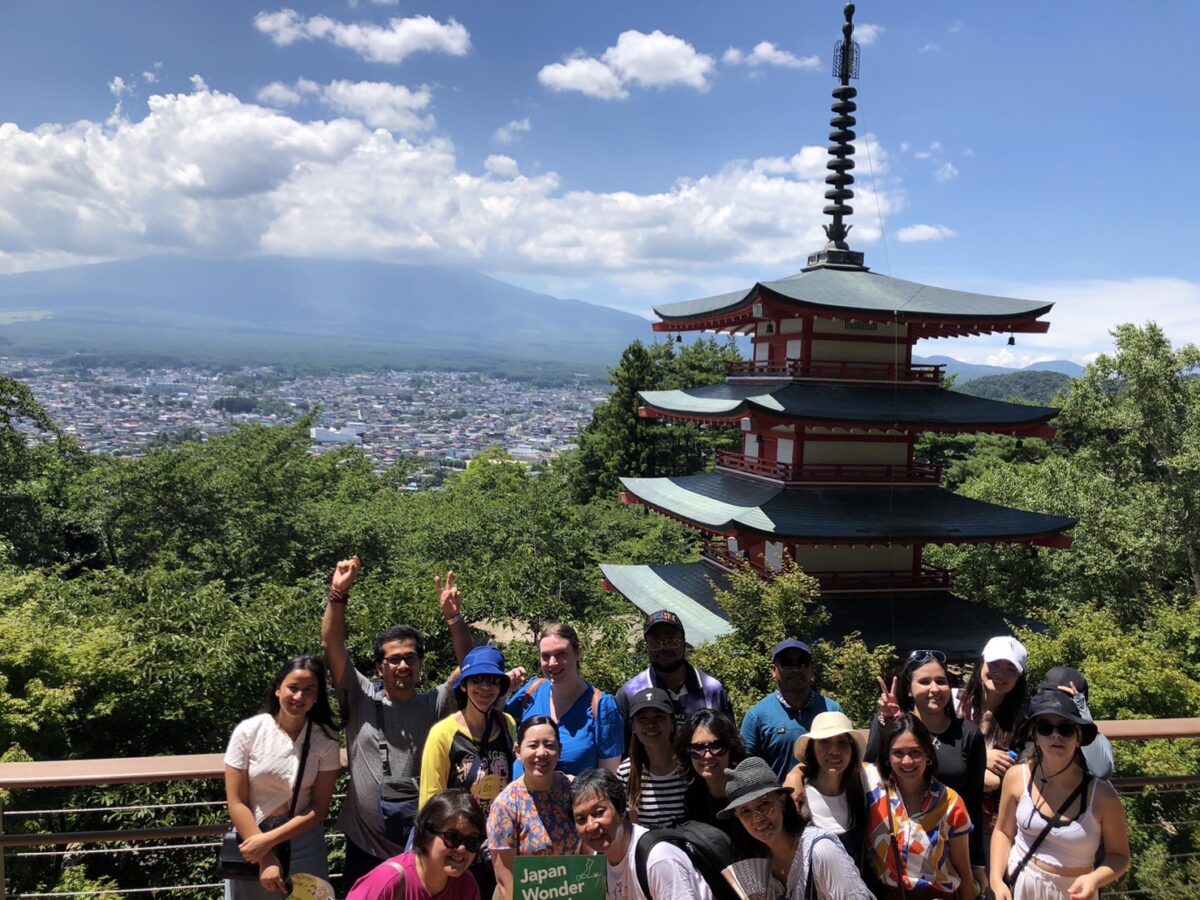 ▶Kyoto Private Full Day Walking Tour
On this full-day private tour of Kyoto, you will be able to see the highlights of Kyoto in just one day and at the same time develop a deeper understanding of both the culture of the area and Japan as a whole.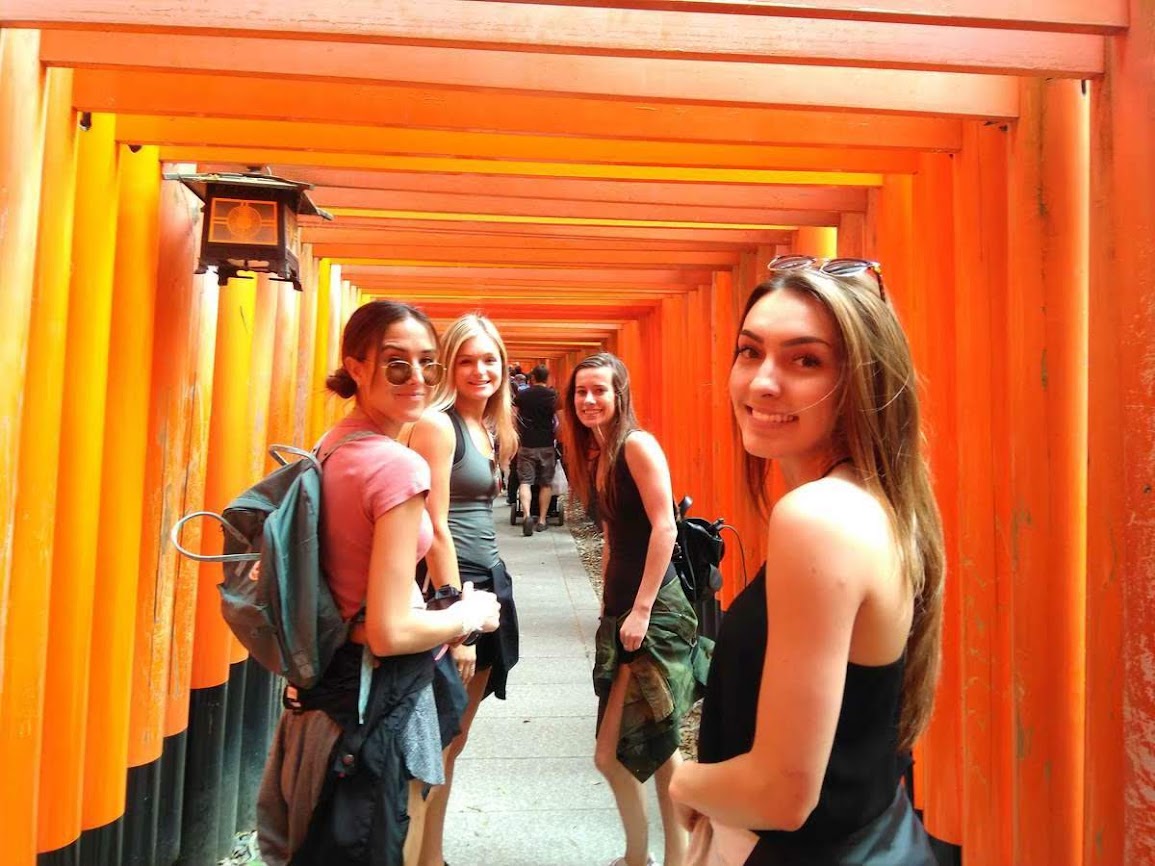 Find the other Tours
▶Tour Packages
If you want to make travel easier, we suggest you look into tour packages.There are a wide range of tour packages out there to suit the accomodate for each traveler needs. Click the button below to find the best tour package from various Tour Operators!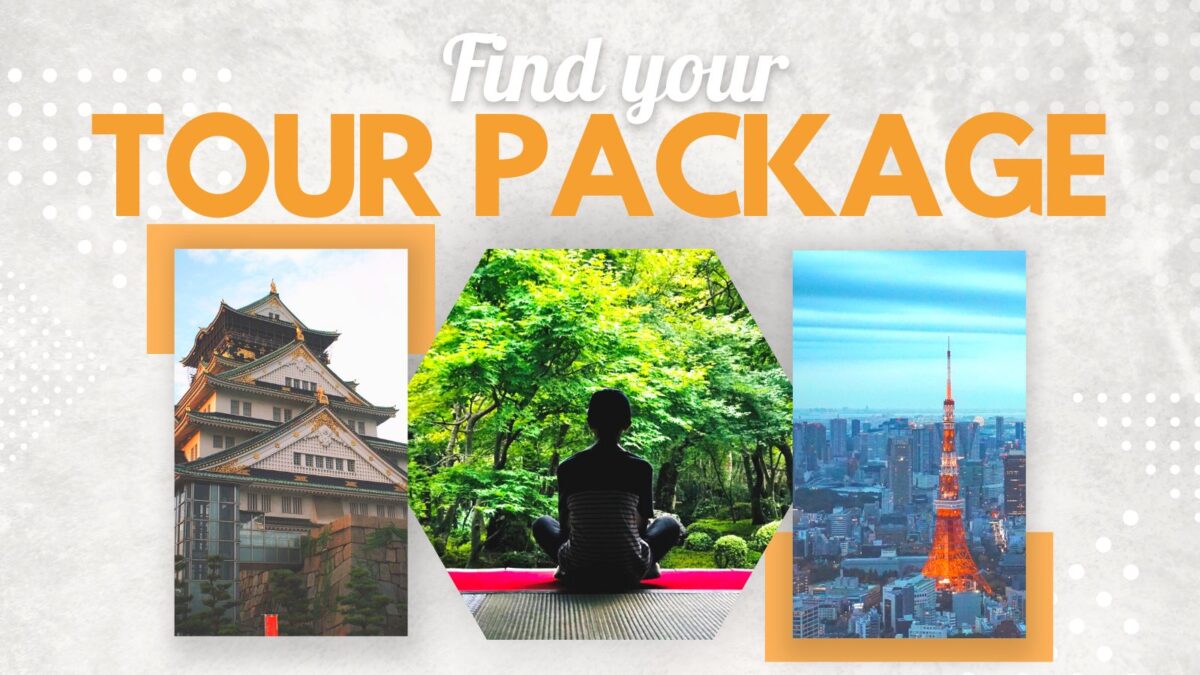 Follow us on Instagram, Facebook, Twitter, and TikTok for more travel inspiration. Or tag us to get featured!
Happy traveling!
Stay informed of the best travel tips to Japan, the most exciting things to do and see, and the top experiences to have with the Japan Wonder Travel Newsletter. Once every two weeks we will introduce you to our latest content.
Other articles you might be interested in