This post may contain some affiliate links. When you click through and make a purchase we may receive some commission, at no extra cost to you.
If a picture is worth a thousand words, then wedding photos should be worth an encyclopedia. Whether you get married in Japan or come over for your honeymoon, you can find incredible scenery as a backdrop for some incredible memories. There is no shortage of photogenic spots all over the country, and couples can choose a location that suits them the best. 
Pose in front of stunning mountains, at a historical shrine, or in front of iconic cherry blossoms. Here are ten of the most scenic places in Japan to cherish your "I Do's" forever.
1. Arashiyama Bamboo Forest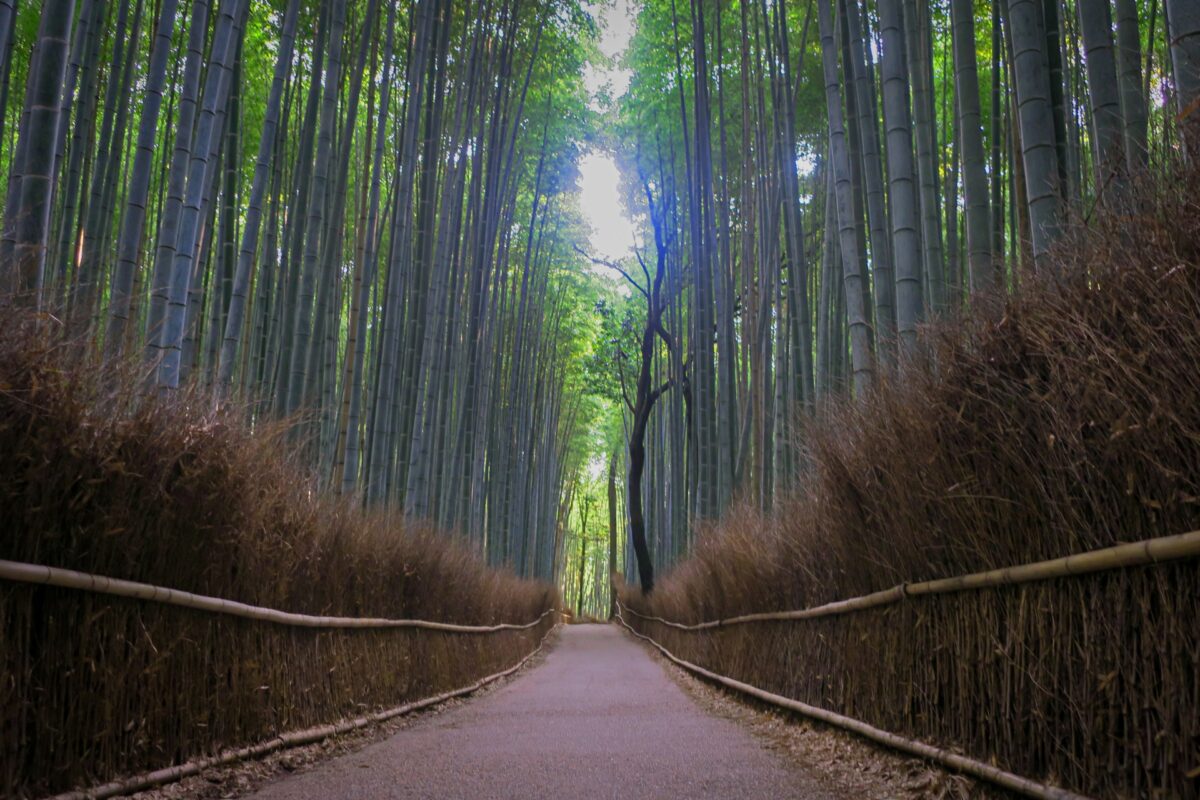 If you're looking for photos in a traditional Japanese atmosphere, look no further than the country's most famous bamboo forest. Surround yourself with the lush emerald backdrop in Arashiyama, Kyoto. For added charm, you can be photographed on a classic rickshaw in front of Nonomiya Shrine or let the bamboo do the talking and pose in front of the towering stalks. Feel relaxed and at ease as you pose amongst the ethereal landscape here. 
2. Fushimi Inari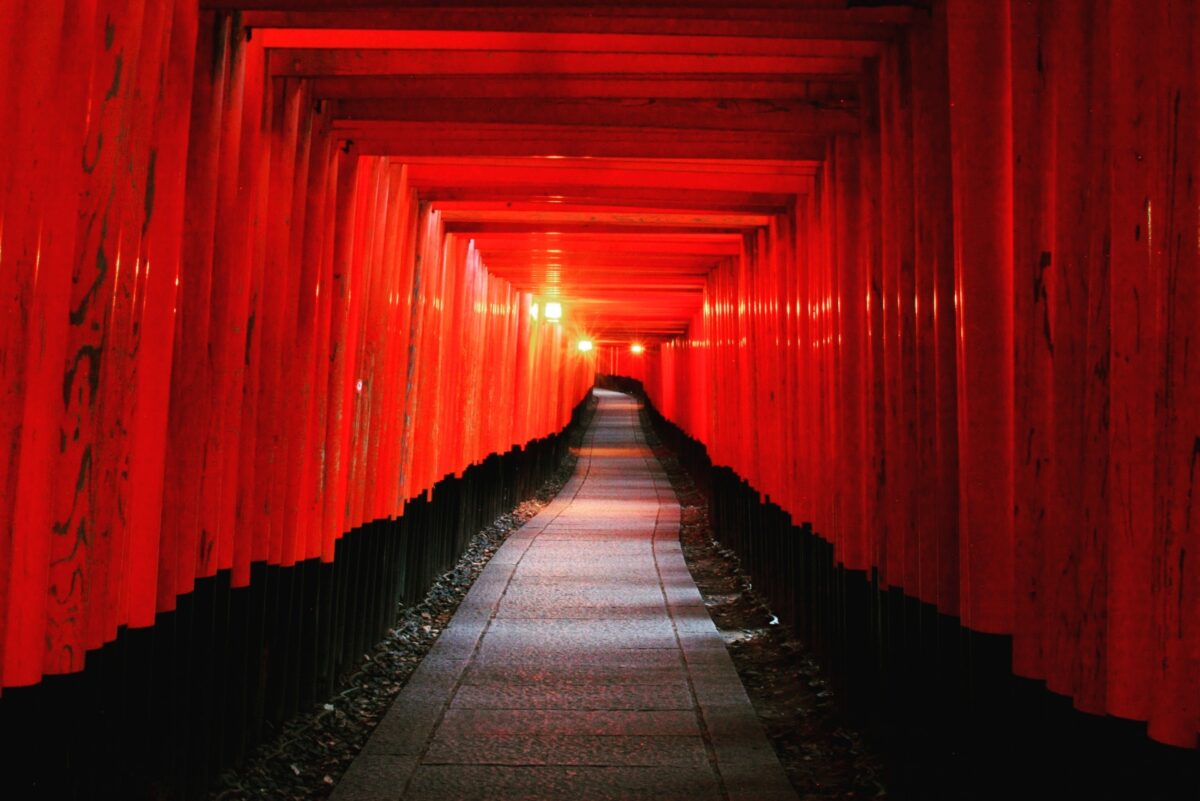 The vermillion gates in Fushimi Inari that make up one of Japan's most famous shrines are a fantastic location for photos, including weddings. It is unmistakably Japan and many people's first image when they think of Kyoto. The red gateways are said to ward off evil forces, which may be helpful for any newlyweds. Made famous to many from a scene in "Memoirs of a Geisha," the visual sight of running through the countless torii gates is breathtaking. In addition to the red gates, statues of foxes sit all over the mountain. Beautiful buildings at the base can add some variety to your snapshots.
3. Okinawa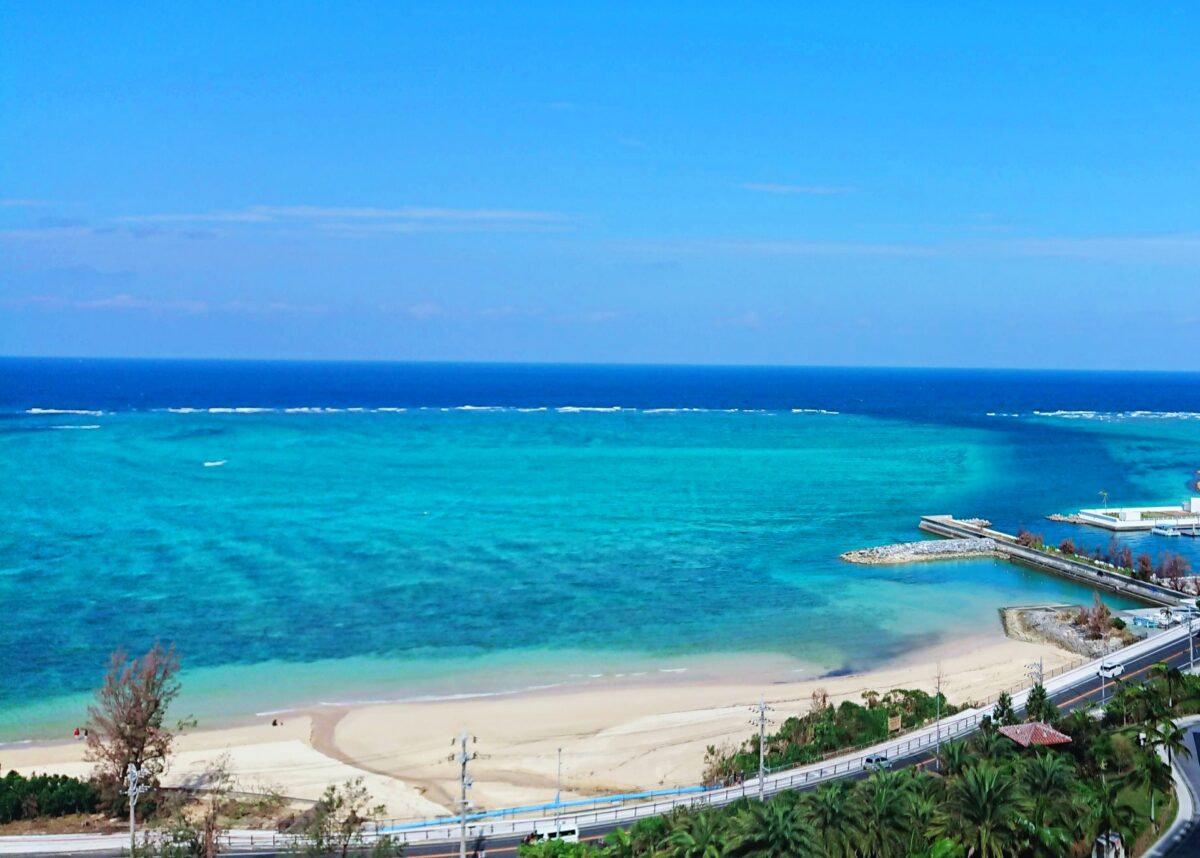 Can't decide between a tropical archipelago or Japan for your wedding photos? Get two birds with one stone on one of the 160 southernmost islands that form Okinawa. In addition to historic sites like Shurjio Castle and Okinawa Peace Memorial Park on the main island of Naha, beaches are the star attraction here. 
Famed for white sand and turquoise waters, you can find Okinawa's romantic star-shaped sand on many shores. Star Sand Beach on Iriomote Island, Kaiji Beach on Taketomi Island, or all over Hatoma Island are a few spots. Suppose you're very adventurous (and have a photographer to match!); why not go the extra mile and take some spectacular scuba diving shots?
4. Tokyo Station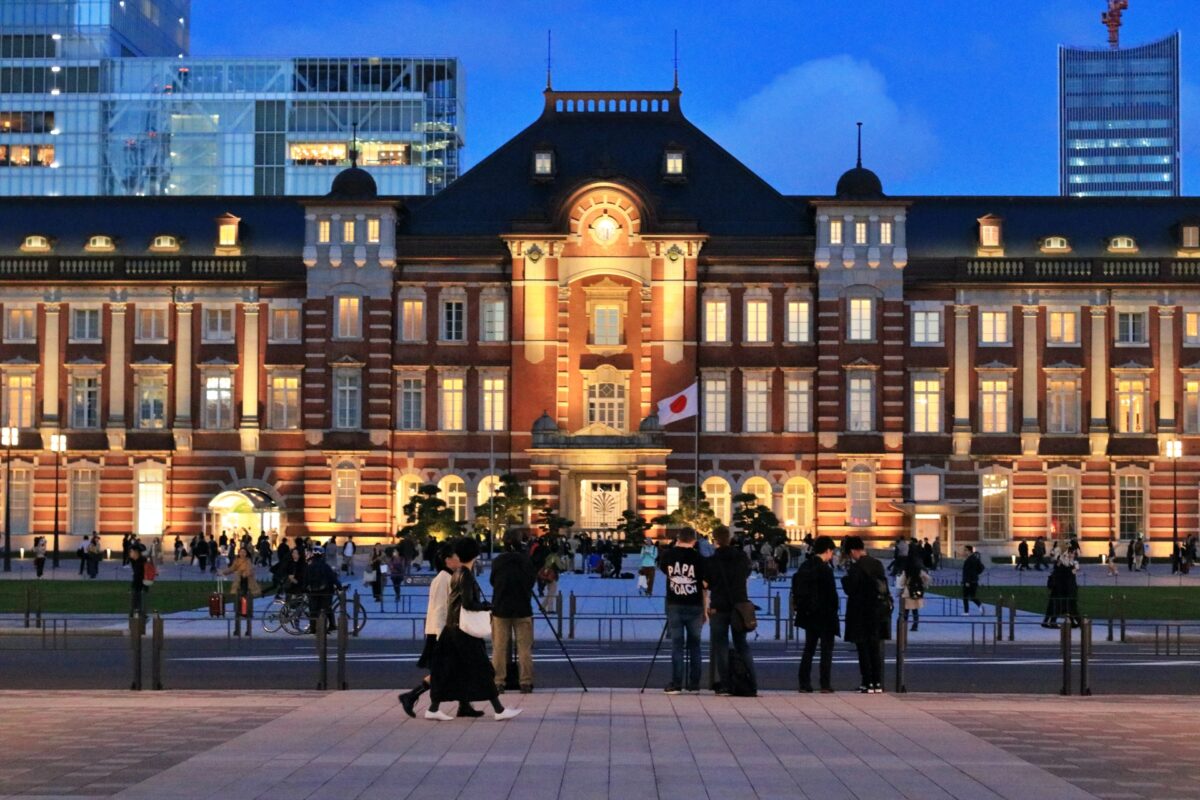 For a change of pace, the hustle and bustle of Tokyo Station is a central hub with a lot of history. The station and surrounding area boast some of the most beautiful architecture. The brilliant red brick facade of the station and the surrounding area has a distinctly European look while maintaining Tokyo's sensibility. You can get significantly different images depending on whether you come here during the day or night. Both could be a unique take from some of the more typical Japanese photo spots. 
5. Imperial Palace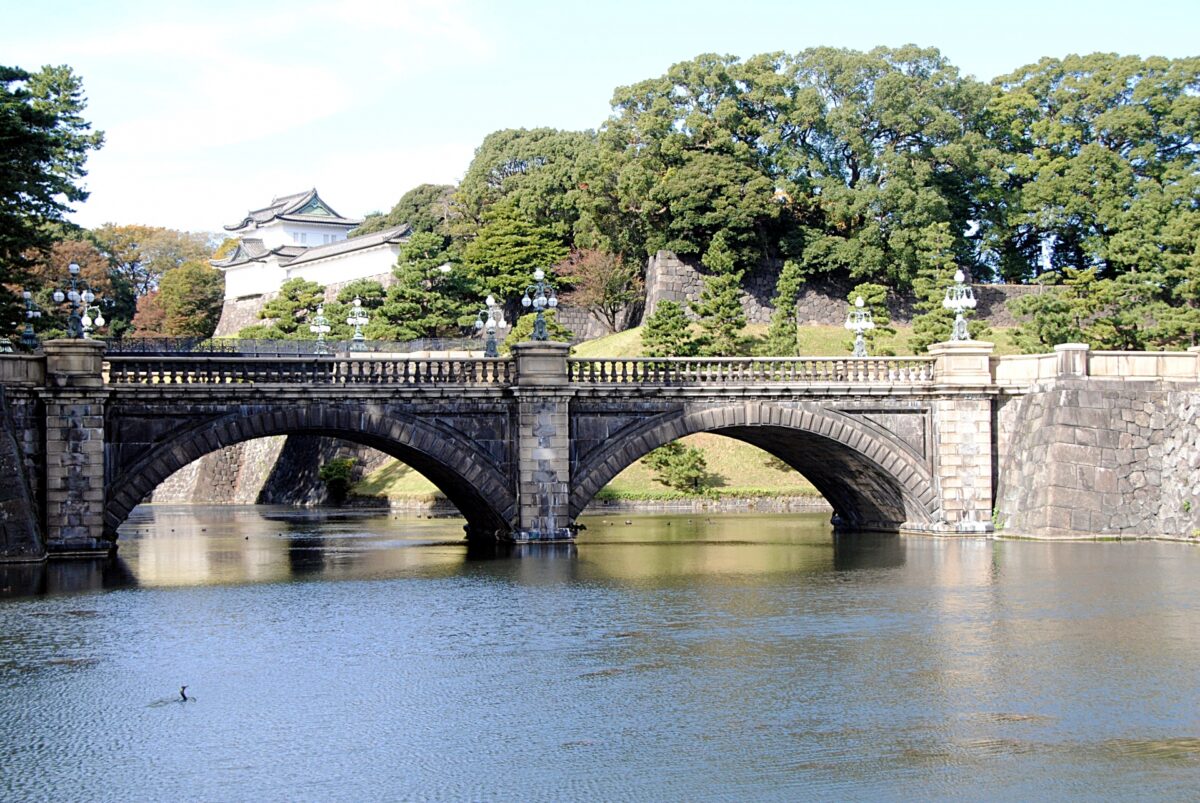 A hop, skip, and jump away from Tokyo Station is the primary residence of the Emperor of Japan: Tokyo Imperial Palace. You won't be able to get too close because the inner grounds are closed to the public, but you'll find plenty of idyllic places along the outer gardens. You can take a photo at the Main Gate in front of the Nijubashi Bridge. It looks like a pair of eyeglasses when the water underneath creates a mirror image. Behind it lies the Fushimi Keep Tower. Ninomaru Japanese Garden in the East Gardens also offers a picturesque landscape with a pond and trees that reflect the changing seasons.
6. Gion/Higashiyama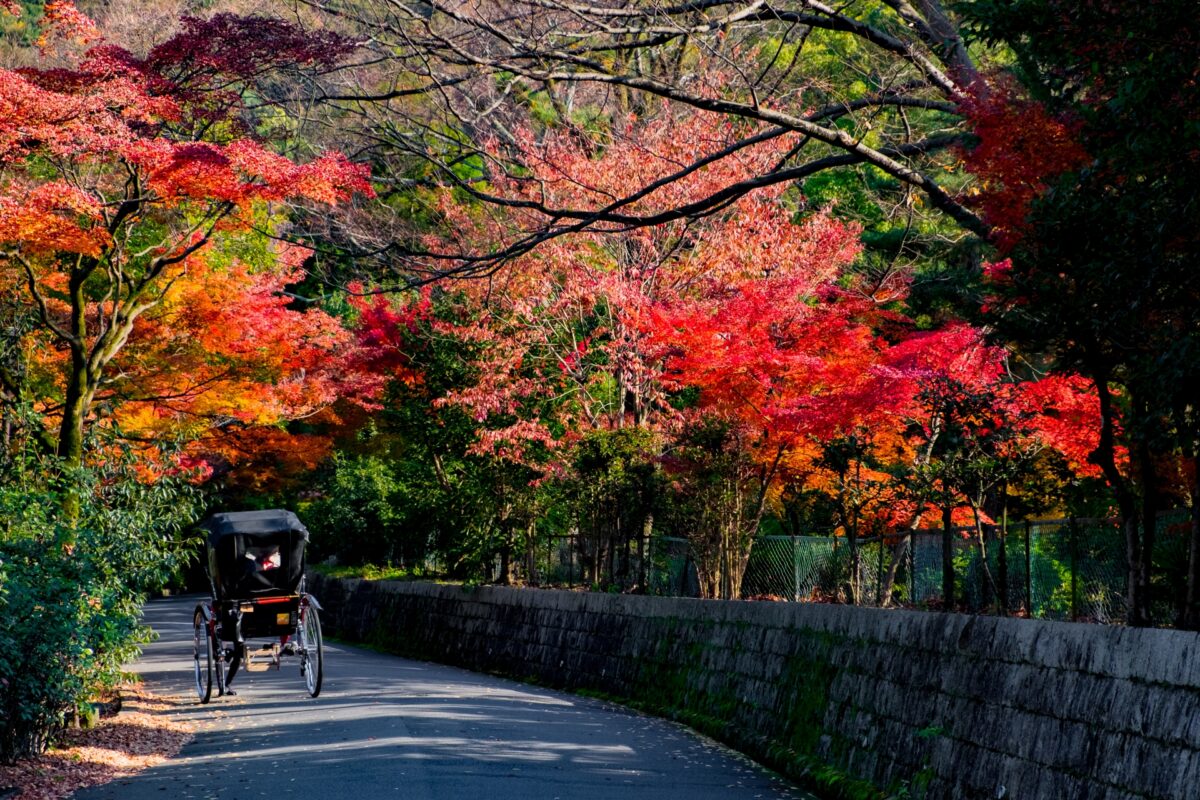 Known as the Geisha District in Kyoto, Gion is a famous entertainment area with many traditional buildings. You may spot an elusive geisha; however, it is not encouraged to take photos of or with them. But with so many UNESCO world heritage temples like The Silver Pavillion, you won't be short of photogenic scenes. You can also create one-of-a-kind wedding photos on the Philosopher's Path, at Kiomizu-Dera Temple, Murin-An Gardens, or even amongst the townscape of Japan's oldest areas.
7. Furano/Biei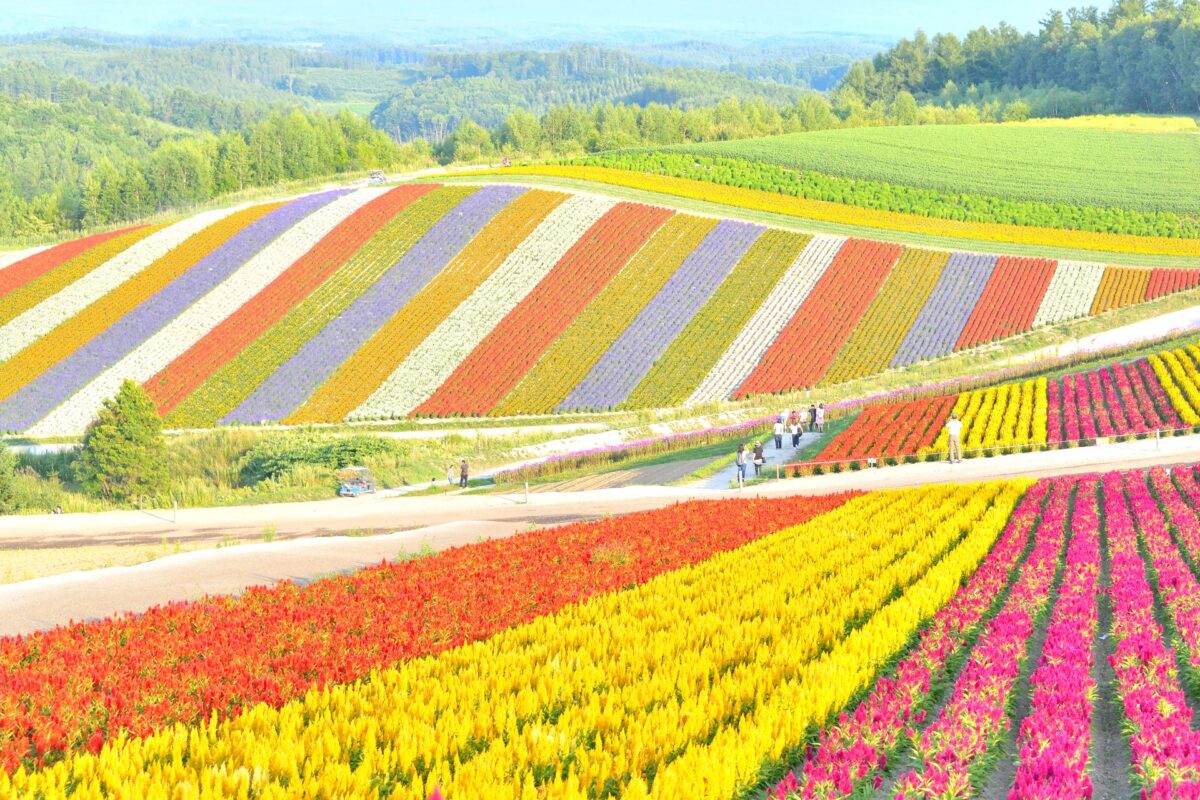 On the Northern island of Hokkaido, the central towns of Furano and Biei host many striking attractions. In the summer, you can take photos in Farm Tomita's fields surrounded by a lush carpet of lavender, among other beautiful flowers. Of course, a ski resort could make a winter wedding look like paradise if you like snow and aren't afraid of the cold. Outside of Biei is the Shirogane Blue Pond, with its rare turquoise color, if you don't mind, a forest walk to get to this off-the-beaten-path spot. For a romantic marriage of green earth and clouds so close it looks like you could touch them, head to Shinei Hill.
8. Meguro River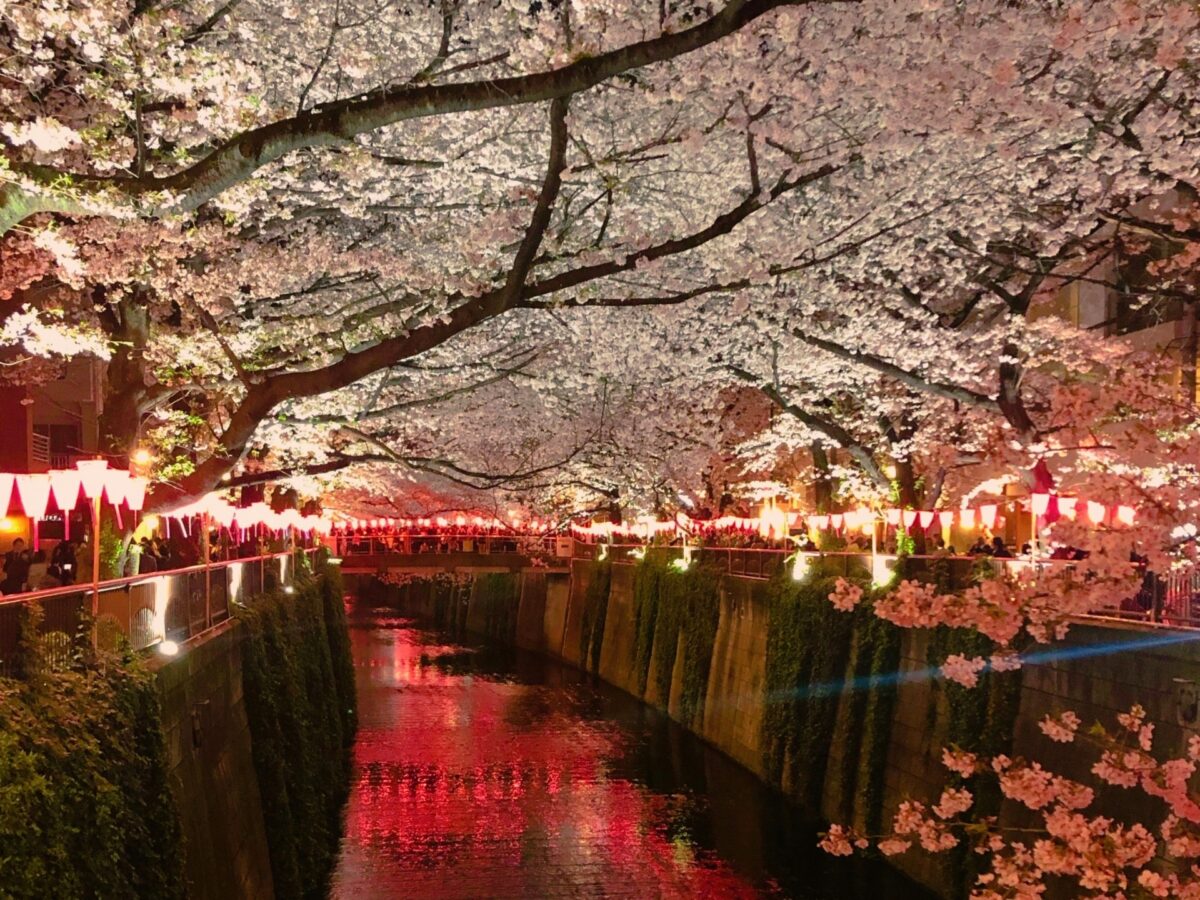 If you're going to take wedding photos in the spring, cherry blossoms make for a quintessential backdrop. One of the most breathtaking spots to see and photograph is along the Meguro River in Tokyo. The river spans nearly 8 kilometers with plenty of spots for greenery and sakura. Cherry blossoms look incredible during the day and night when illuminated by paper lanterns. 
9. Mt. Fuji area (Kawaguchiko)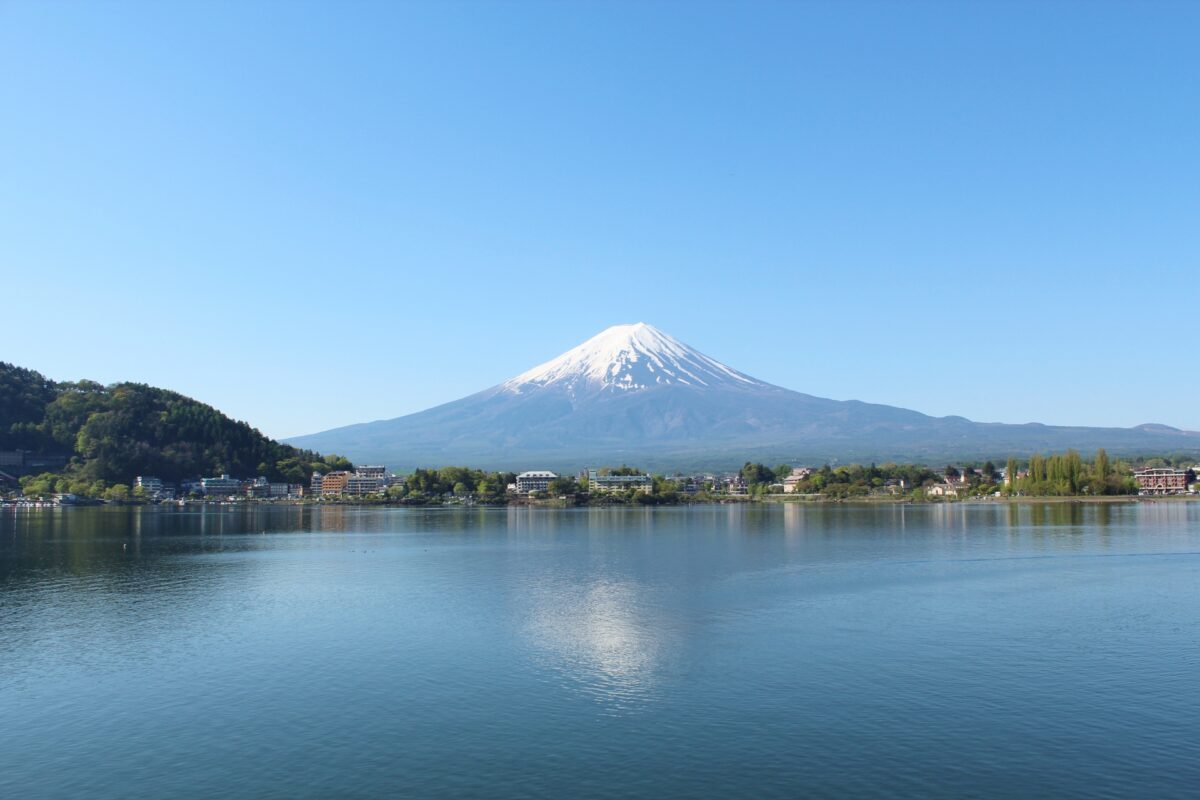 Nothing says Japan like shots with the one and only Mt. Fuji. The Kawaguchiko area includes some of the most sought-after spots for pictures with this legendary volcano in the background. Kawaguchiko 5th Station is one of the best spots for stunning views, although Arakurayama Sengen Shrine may be the most famous. It's worth the nearly 400 steps to the top, where you can get shots in one of the most photographed spots at the Chureito Pagoda. If you visit during the spring, you can get pictures with a perfect trifecta of Japanese imagery; Mt. Fuji, a Japanese pagoda, and cherry blossoms.
10. Asakusa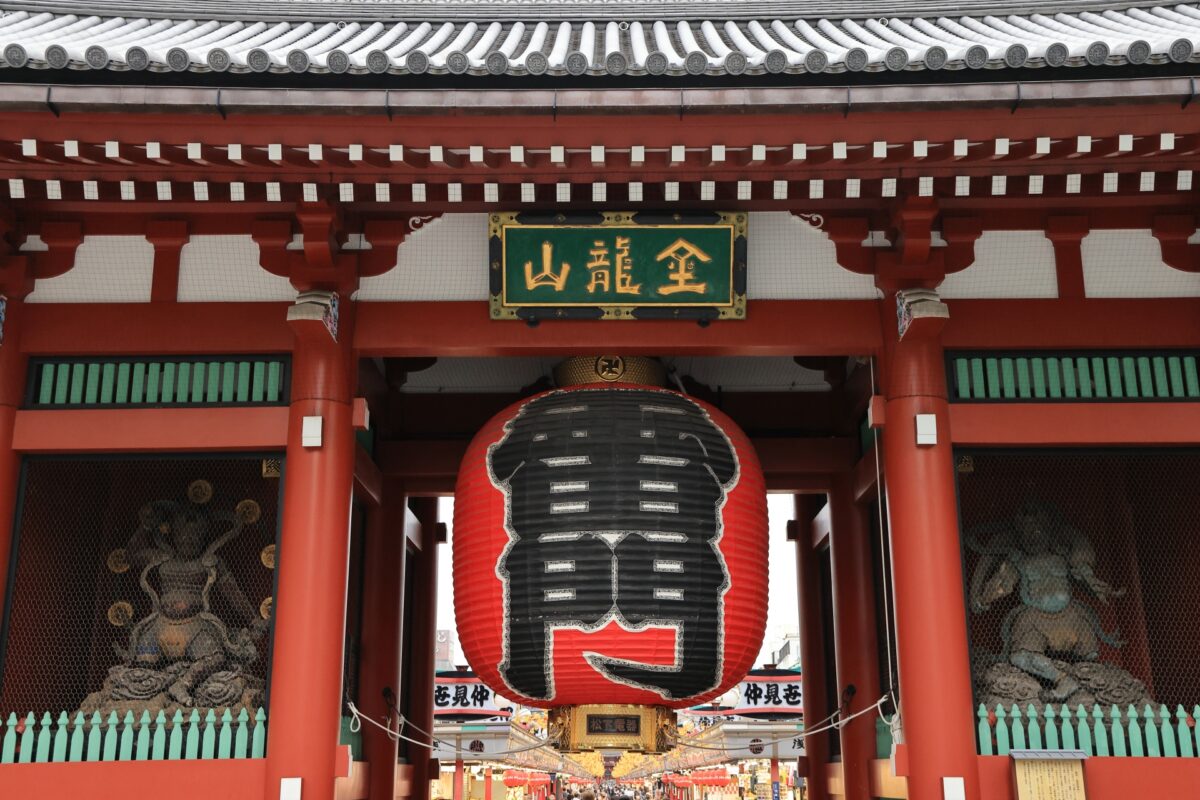 For a taste of both new and old in Japan, head to Asakusa. When it comes to photogenic spots, this area is small but mighty. Kaminarimon Gate is where you'll find a giant red lantern sandwiched between statues of the God of Thunder and the Wind God. It may be challenging to find a time to get a photo here without other tourists, but if you come early in the morning, it should be possible. Asakusa is also home to Tokyo Skytree, where you can take a photo soaring over the city from the tallest tower in Japan at 634 meters. There are countless other spots in Asakusa, and anyone with a keen eye will find some incredible places to make your wedding photos pop.
Whether you want traditional or modern, Japan has many places for photos that will match your wedding aesthetic. If it's too hard to choose one spot, why not travel and take snapshots in several? Create a timeless album of wedding memories that you can look back on for many years.
Japan Wonder Travel Tours
Japan Wonder Travel is a travel agency that offers guided tours throughout Japan.
From private walking tours to delicious Food and Drink tours, we can help you organize the best tours just for you! If you want to explore Japan and learn more about the history and backstories of each area you are visiting, our knowledgeable and friendly English speaking guides will happily take you to the best spots!
In addition, we can provide you with any assistance you may need for your upcoming trip to Japan, so please feel free to contact us if yu have any questions or need some help!
Some other articles you may enjoy