A holiday to Japan is more than just travelling. It's stepping into another culture where the ancient and the modern rub shoulders and create an experience like nowhere else on earth. Megacities like Tokyo and Kyoto have ultramodern architecture on the same streets as ancient shrines, while traditional customs are still at the forefront of Japanese culture.
If you only have a couple of weeks to explore this fascinating country, it can be hard to decide what to do to get a measure of Japan. So, in this article we're going to help you make some unforgettable memories and also to experience the Land of the Rising Sun, with the best and unique things to do in Japan that will make your trip special.
1. Learn a skill to take back home with a sushi experience class in Tokyo
The first thing most people think of when someone says Japanese food is sushi – this delicious combination of rice, raw fish, and occasionally some other ingredients is symbolic of Japan. However, it might surprise you to learn that sushi isn't consumed all that regularly in Japan, and it's more a food for special occasions – or as a monthly treat. Taking part in a sushi experience class is a great way to learn more about not just Japanese food, but the country's culture too.
Many sushi tours in Tokyo will take you to one of the world's largest and most impressive fish markets: Tsukiji, where knowledgeable guides will show you around the market as you pick up the ingredients that you'll be working with to become a sushi master!
▶Book Sushi making workshop and Tsukiji fish market explore tour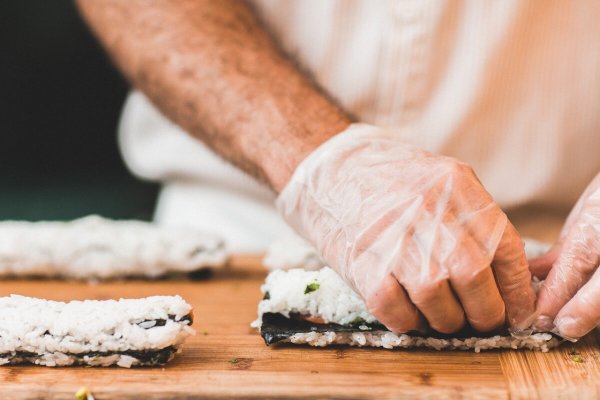 Not only will a sushi making class make your trip to Japan special, but once you return home it's a great way to impress your friends and family! Also, if raw fish isn't your thing, it's easy to find other cooking classes where you can make Japanese classes such as ramen and gyoza!
▶Learn to make healthy vegan ramen and dumplings
2. Find your inner peace by visiting the many temples and shrines of traditional Kyoto
Tokyo attracts more tourists than anywhere else in Japan, but Kyoto comes a close second. Kyoto has 17 UNESCO World Heritage sites and a mind boggling 1,600 temples and shrines – so no trip to this astounding city is complete without ticking at least a few of them off your list. We'll forgive you if you don't manage to visit all 1,600 though.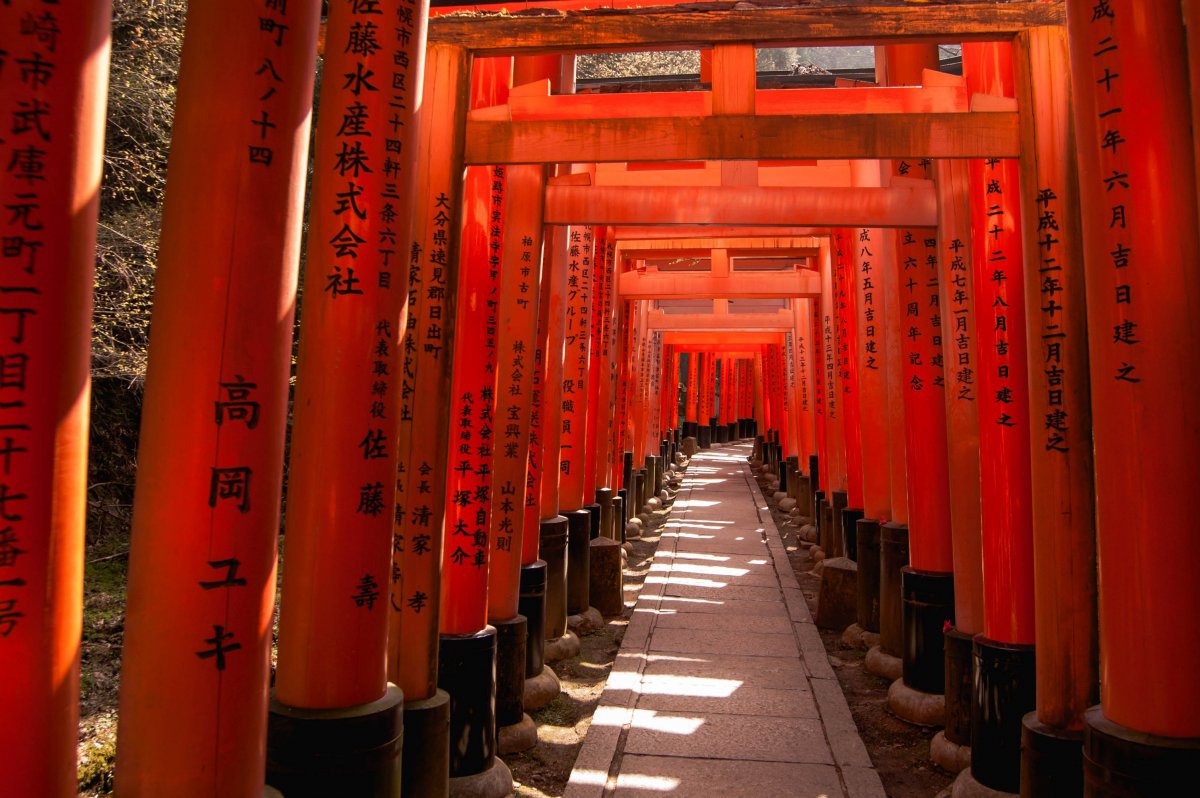 There are a few that stand out above others when it comes to Kyoto. Kinkaku-Ji and its golden pavilion sit on a peaceful lake and make for some excellent Instagram shots (especially in cherry blossom season). Though the real highlight is Fushimi Inari shrine, where thousands of red torii gates guard the path between the buildings and through the wooded forest on the sacred Mount Inari. You'll also get some astounding views of the Kyoto cityscape from up here!
If you find that so many temples and incredible UNESCO World Heritage sites is overwhelming, then why not take part in an organized tour? You'll see the most important temples and be regaled with knowledge by an informative guide. If you're on a private tour there's one you particularly want to see, you'll be able to request visiting that one too!
▶Book Kyoto Highlight private customized walking tour
3. Conquer Japan's tallest mountain, Mount Fuji
The snow-capped peak of Mount Fuji seemingly rising out of nothingness is a breath-taking sight. The mountain isn't the most difficult climb, and it means that even novice and beginner hikers can say that they've reached the highest point in Japan – at 3,776m! However, the climb is about more than just fitness and challenging yourself.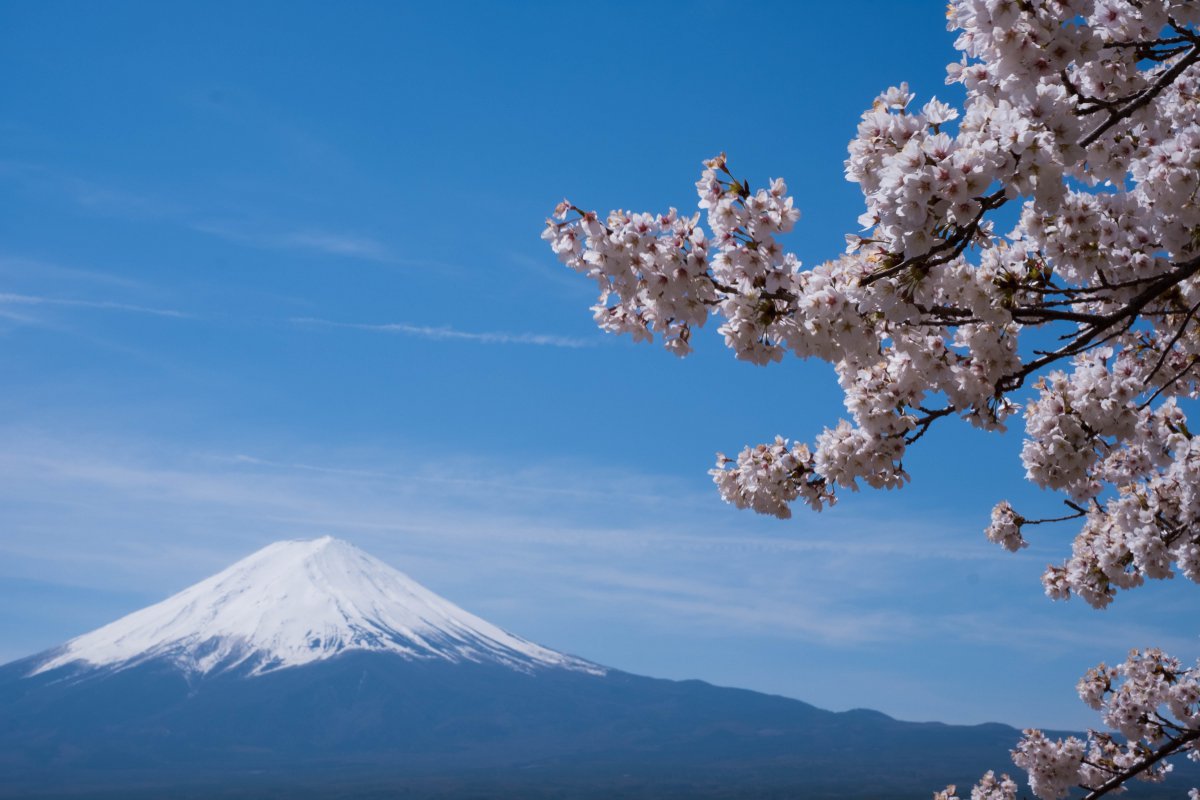 Mount Fuji is an important cultural and historical artefact in Japan, and is a prominent figure in Japanese art. It was the training center for ascetic Buddhism as far back as the 12th century, while important shrines and Oshi lodging houses dot the base of the mountain – meaning that it's far more than just any old climb!
If you want to ascend and descend Mount Fuji on the same day, start at the 5th station and climb from 2,400m to the top. For those who are looking for a real special and memorable climb, head up overnight and watch the sunrise over Kawaguchiko lake.
If you want to explore the area more efficiently and learning some background and history,
▶Book Mt. Fuji Highlight private walking tour to discover the beautiful spots around Mt. Fuji or Mt. Fuji pilgrim hiking tour (1st to 5th station) for an easy hike!
4. Reflect at Hiroshima's two World Heritage Sites
Hiroshima has two World Heritage Sites which will leave an imprint on your memory for very different reasons. As you probably know, Hiroshima was one of the cities in Japan where an atomic bomb was dropped at the end of World War II, after which the city was destroyed.
A memorial to those who lost their lives and also a symbol of peace is the Hiroshima Peace Memorial Park, which is built on the site where the bomb was dropped. Here, you can see the Atomic Bomb Dome, one of the few buildings that were left after the bombing, before visiting the museum which has touching personal stories and a few artefacts that were left intact after the bombing.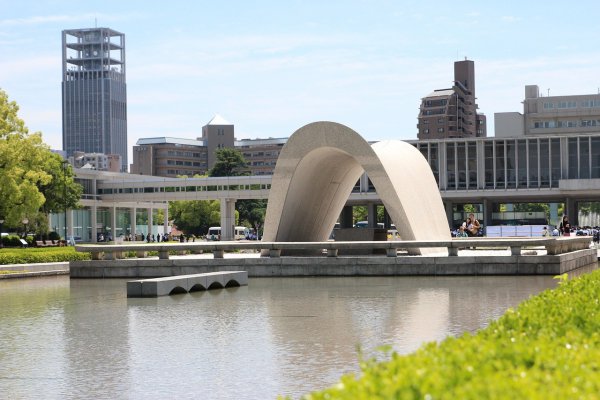 The second site is peaceful in a different way; Miyajima is an island around an hour from Hiroshima City center (including a ferry ride) but it may as well be a different world from the big city. The floating torii gate is one of the most evocative sights in Japan and will leave you feeling peaceful. And don't miss your chance to make friends with the sacred deer that walk around freely!
▶Book Hiroshima private walking tour
5. Marvel at the ancient sport of Sumo wrestling
The ancient sport of sumo wrestling is based on Shinto beliefs and it's a sport unlike any other on earth. This heavyweight form of wrestling sees the participants aim to force their opponent out of the ring or make them touch the ground with any body part other than the soles of their feet.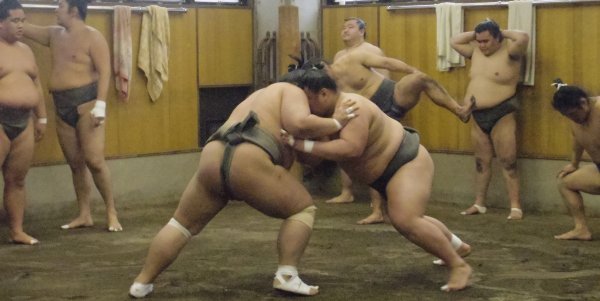 We have two types of tours available:
Sumo morning practice watching tour
Sumo tournament watching tour
Please contact Japan Wonder Travel for availability!
It may seem simple to an outsider, but there's a lot more to sumo than just two big guys fighting each other and taking a tour to learn more about this fascinating sport is a great memento to take home from Japan. Obviously, it'll finish with watching a match too! Head to Ryogoku – also known as Sumo Town in Tokyo to see the best sumo wrestling Japan has to offer, and to learn more about the country's national sport.
6. Enjoy seasonal events to appreciate each seasons
Japan has four seasons; spring, summer, autumn and winter. And each season features amazing events to celebrate the change of the season.
Spring
It is one of the most popular seasons to travel to Japan because of the beautiful sakura, cherry blossoms. During spring, people often go out for Hanami, cherry blossom viewing, and have picnics at the park. Many Japanese love the sakura for not only viewing but also its taste! Sakura mochi, a sakura flavored mochi wrapped in a pickled sakura leaf and various sakura flavored drinks and snacks can be enjoyed.
▶Sakura forecast (when and where to visit for cherry blossom viewing)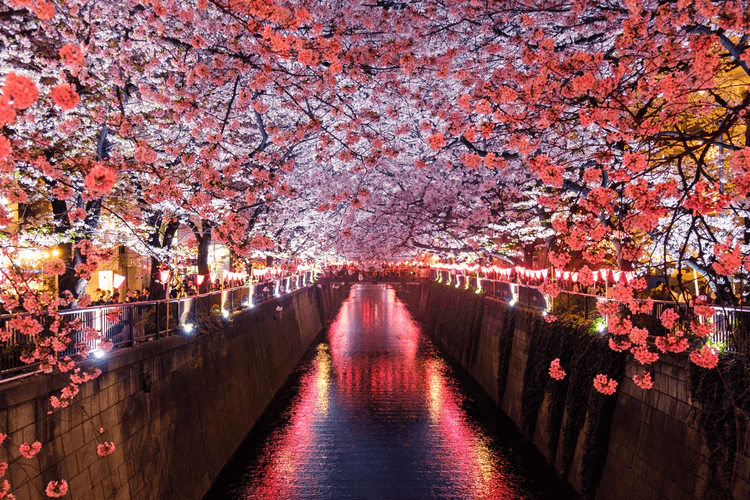 Summer
There are many exciting events and festivals during summer. Fireworks festivals, bon odori festivals and it's the best season to go for beach and marine activities. In August, there is an important traditional custom, Obon, that is believed to be the time when ancestor's souls come back home. The most famous Obon festivals are Gozan Okuribi in Kyoto, Awa Odori in Tokushima and Toro Nagashi, lantern festivals, in Nagasaki.
▶Find the best fireworks festivals in Japan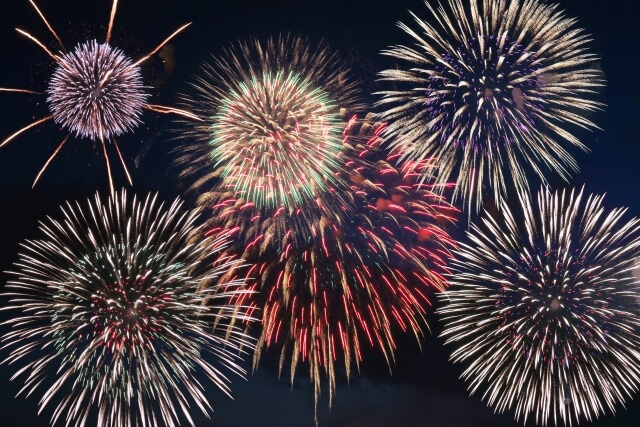 Autumn
It's another popular season next to spring. If you travel in autumn, autumn foliage viewing is a must-do in Japan. Trees change their color into red, yellow and orange before falling off from the branch and these breathtaking views can be enjoyed only in autumn.
At the end of October, Halloween is also celebrated in Japan, but in a much different way. Join the unique way of Halloween party if you are around at the time of the year!
▶Find the best places to see autumn leaves in Japan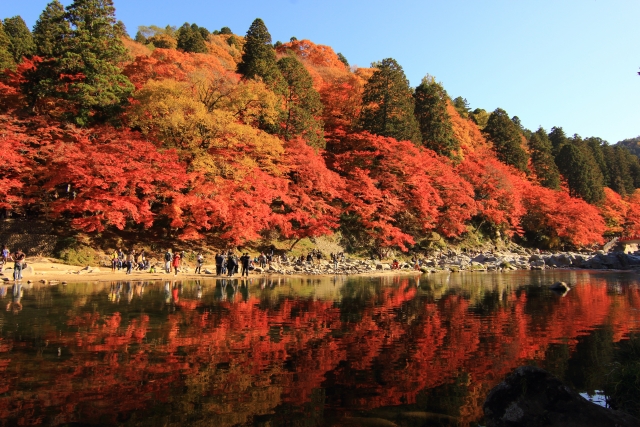 Winter
Winter activities such as skiing, snowboarding and ice skating are popular in Japan. Nagano and Hokkaido are the most popular places to enjoy winter activities to the fullest.
There are two top winter festivals in Japan – Sapporo Snow Festival and Kamakura snow hut festivals.
▶Find the best winter destinations in Japan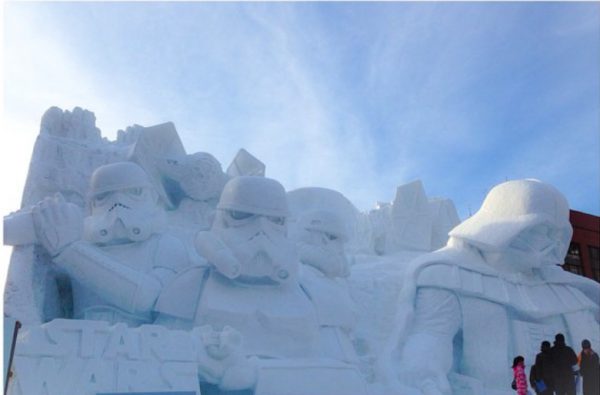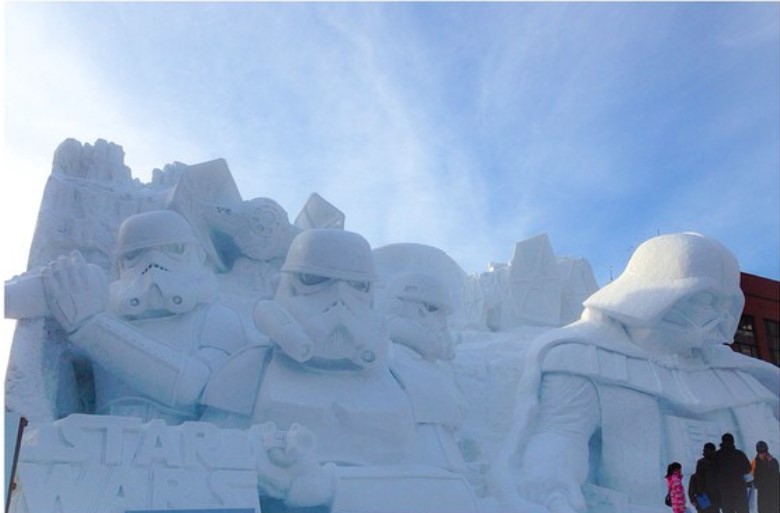 7. Stay at traditional inns Ryokan and try elaborate Kaiseki cuisine
Japanese traditional inns called Ryokan offer the authentic experience of staying in Japan. Typical ways of ryokan are sleeping on the comfortable futon lying on the tatami mat floor, soaking in natural or artificial onsen and dining kaiseki meals to savor the elaborate cuisine using local ingredients. But on top of that, ryokans are known for the best hospitality. Staff will take good care of you from your arrival to your departure, and will assist you thoroughly. In most cases, ryokans prepare yukata, a traditional garment for summer, in your room. You can wear them after taking a bath as a bathrobe and even sleep in as a pajama.
▶How to enjoy traditional stay at ryokan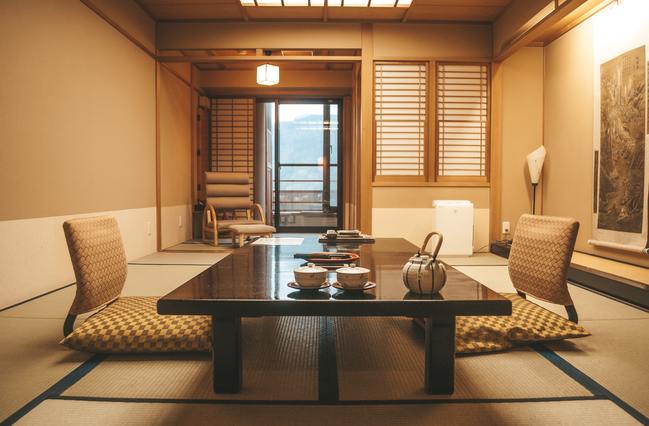 8. Travel through Japan by scenic trains
There are many means of transportation available in Japan but one of the best options for you to enjoy even during the ride is taking scenic trains! Running through mountains, over the lake, and passing by the beautiful river – travel by scenic trains can give you some memorable times. In the city of Tokyo, you can also enjoy the scenic rides running through the streets!
▶Read to find out the most scenic train rides in Japan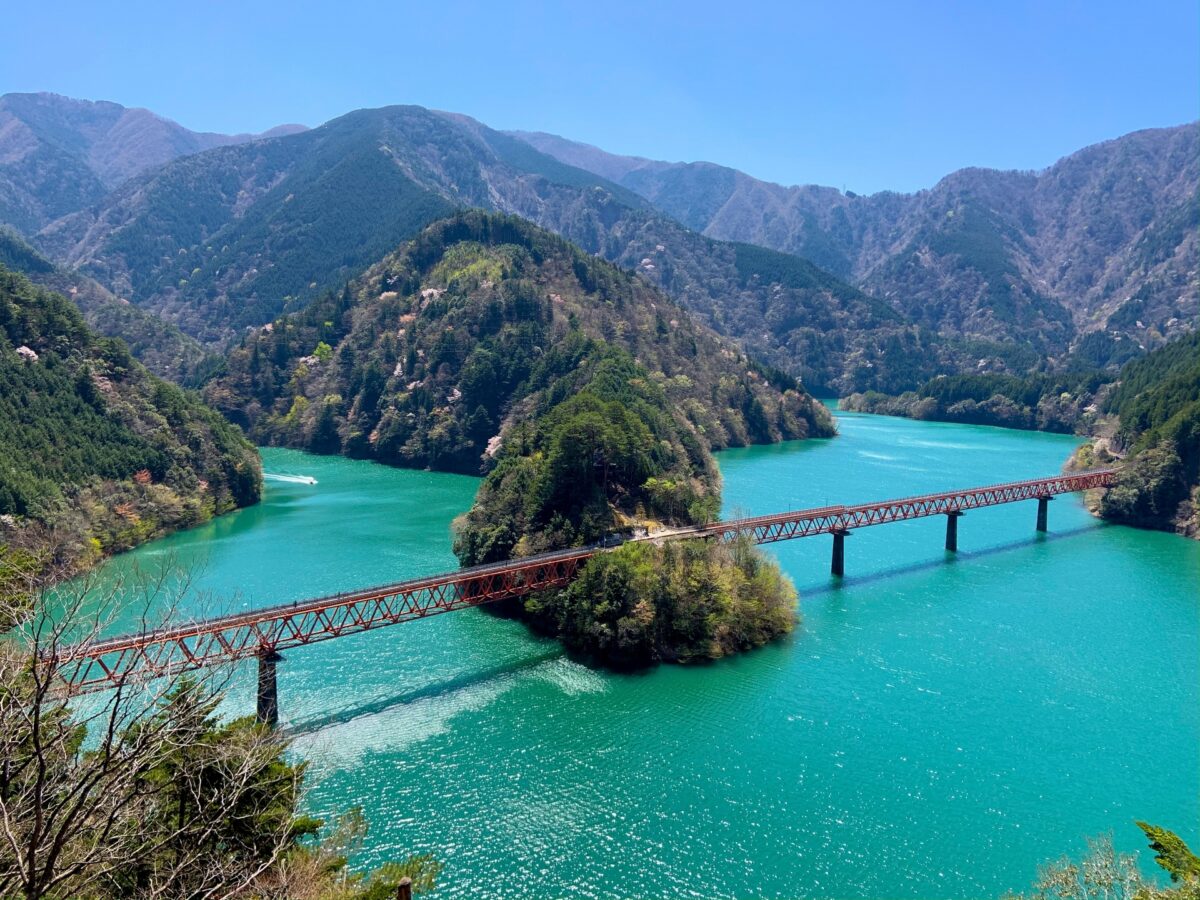 9. Taste unique ice creams
Japan boasts some very unique flavors that you have never tasted (or expected) anywhere else but Japan. At the tourist spots, you will find many soft-serve ice cream, and you may be surprised by the variety of flavors they have. Popular flavors are vanilla, chocolate and matcha but depending on the area and season, they feature some unique flavors like sweet potatoes, wasabi, soy sauce and golden ice cream (vanilla ice cream covered by golden leaf).
▶10 most unique ice cream flavors in Japan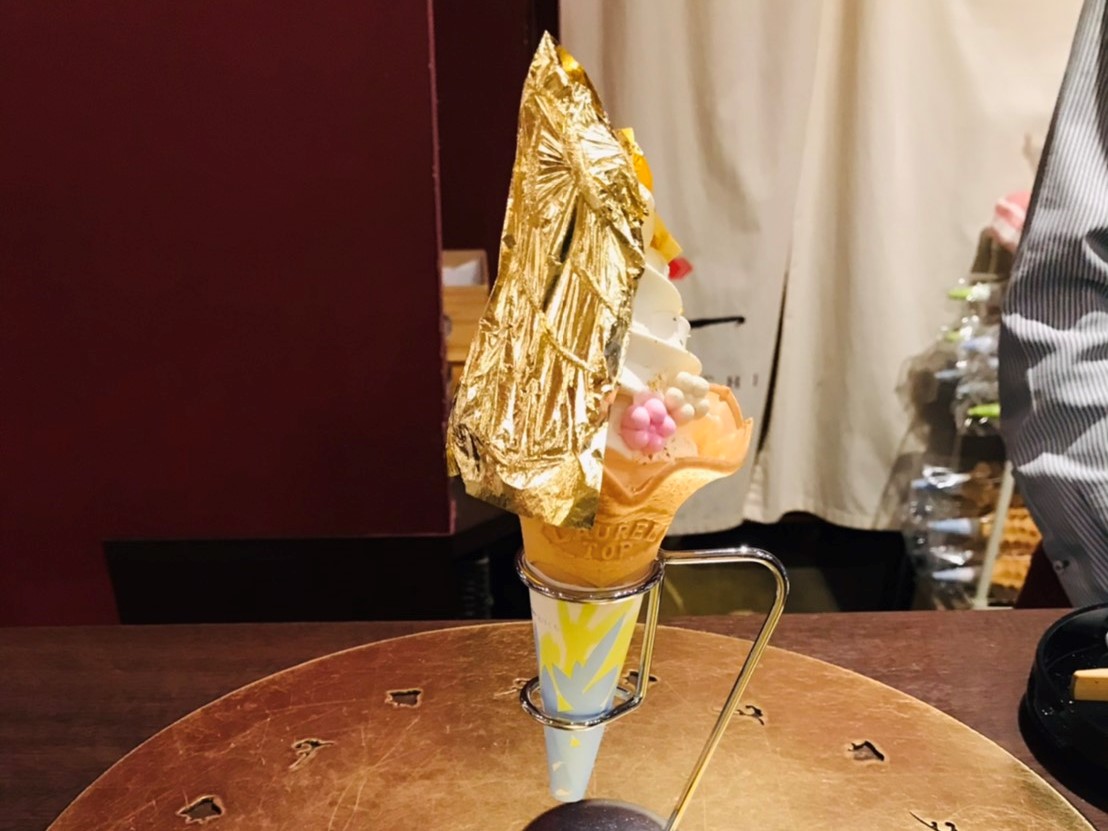 10. Discover hidden gems by private walking tours
If you want to discover the hidden gems in Japan, there is no better way than to have a professional guide for yourself. Even in popular tourist spots such as Tokyo and Kyoto, there are a number of hidden gems that can be hard to find if you don't know about the area. For those who have already been to Japan before, there are still some hidden facts and places to discover! We have private tours throughout Japan and friendly English guides will tell you town's history and background stories that you will never know otherwise.
All the private tours can be customized upon your request!

▶Tokyo 1-Day Highlights Private Walking Tour (8 hours)
▶Kyoto Private Full Day Walking Tour
▶Other areas (Hiroshima, Nara, Nagasaki, Nikko, Kamakura etc)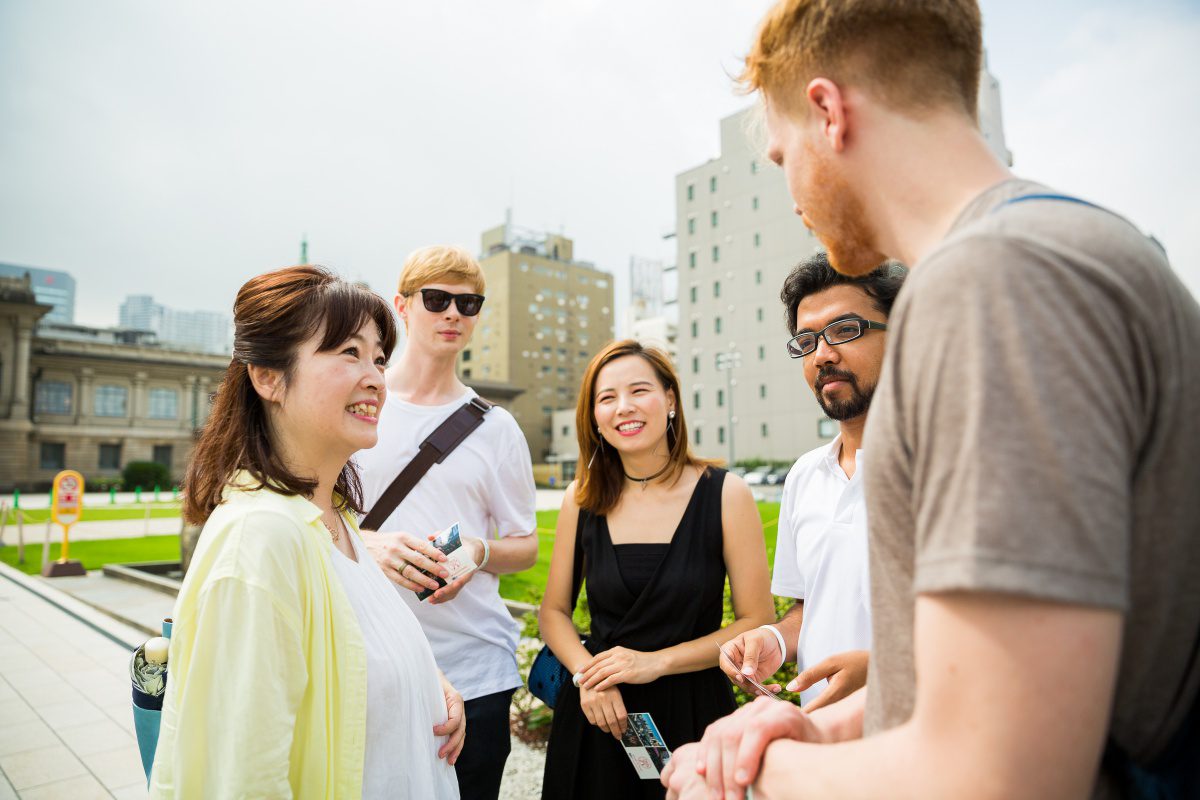 11. Immerse yourself in Onsen hot spring
Bathing culture in Japan is quite unique. It's common to take a bath at home every night, and people love to go out for onsen hot springs during their vacations or weekends. Natural onsen has some health benefits for your skin and body, and it is believed to heal the light wound or ease the pain if you soak in the good onsen. There are some hidden rules to follow and things you should know before taking onsen, but once you get used to it, you will enjoy the experience. There are many popular onsen near Tokyo, but also in Kyushu. But honestly you can find great onsen almost everywhere in Japan! Still many onsen have strict rules against tattoos but choose private onsen if that's the case.
▶Find the best onsen near Tokyo and in Kyushu
12. Explore Japan's gaming culture and kawaii culture
Pop culture is one of the iconic cultures in Japan. Japan produced many popular video games, and there are many fans for Japanese anime and kawaii (cute) culture. Tokyo is the center of both cultures. Visit Akihabara and Nakano to experience Japanese gaming culture, but you can find gaming arcades everywhere in Japan.
Japan is almost a genius to turn everything into kawaii. Harajuku is a mecca of kawaii culture, don't forget to try some colorful instagrammable sweets like rainbow color cotton candies and crepes, and take some purikura at the photo booth! You can also find many shops featuring adorable characters that you can bring back home as souvenirs.
▶Places to explore Japan's gaming culture
▶What is kawaii culture in Japan?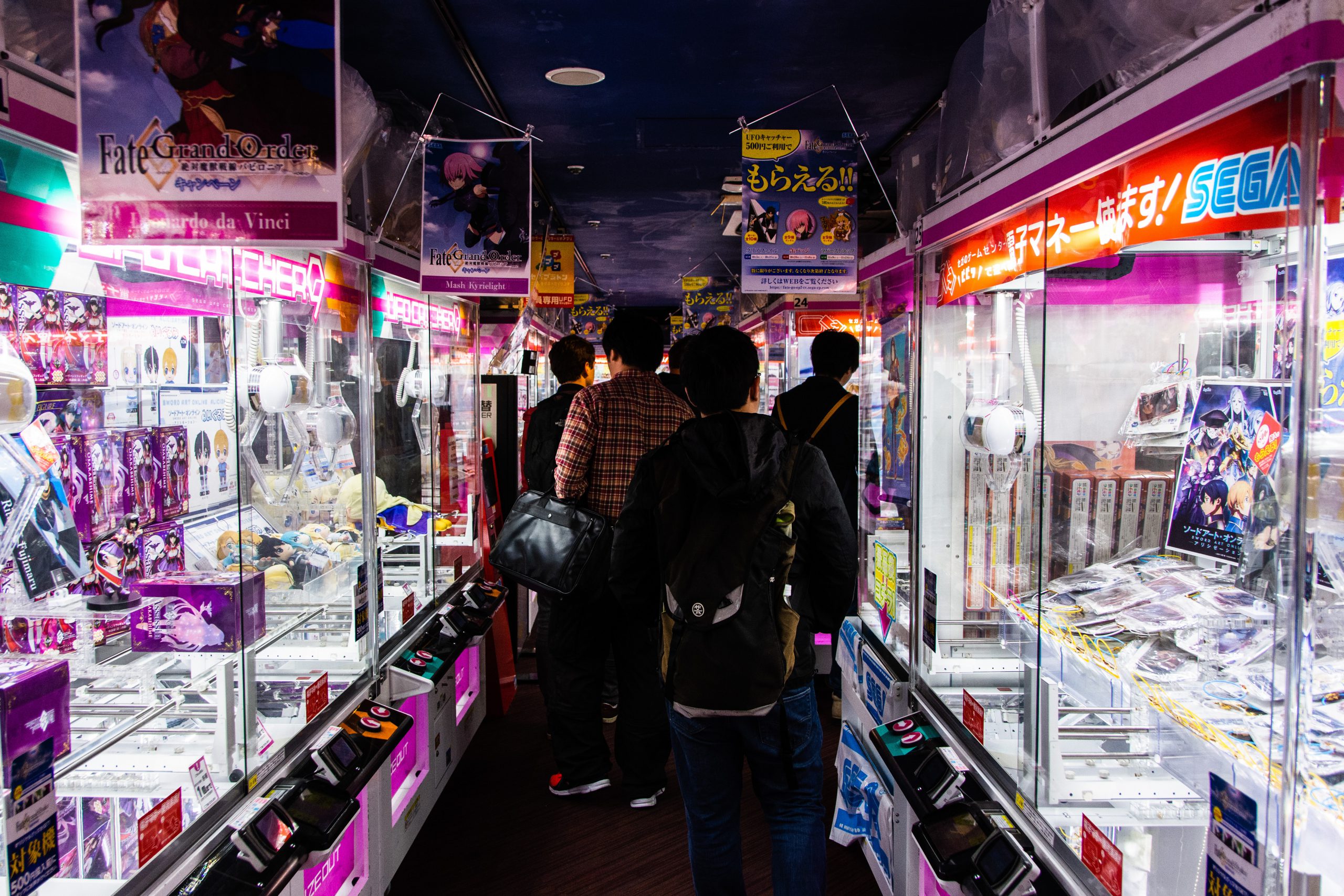 13. Make friends with locals at Izakaya
One of the best ways to become friends with locals is drinking together at Izakaya, Japanese style bar and restaurant. Many tourists are surprised to see how people change once they start drinking! The impression you have toward Japanese will be completely different between day and night. It's easier to talk after they kanpai (cheers in Japanese) together. There are more chances that people talk to you at Izakaya, so don't be surprised!
You can also join our Izakaya hopping tours with a local guide to find the locals favorite bars! Sometimes the best izakaya is hidden from the streets and only locals know the best one. And small plates that you can order at Izakaya are all delicious, and it'll be much easier to know what to order if you have a guide at your first time in Japan.
▶Asakusa local food bar hopping tour (Tokyo)
▶Shinjuku Izakaya hopping tour (Tokyo)
▶Pontocho bar hopping tour (Kyoto)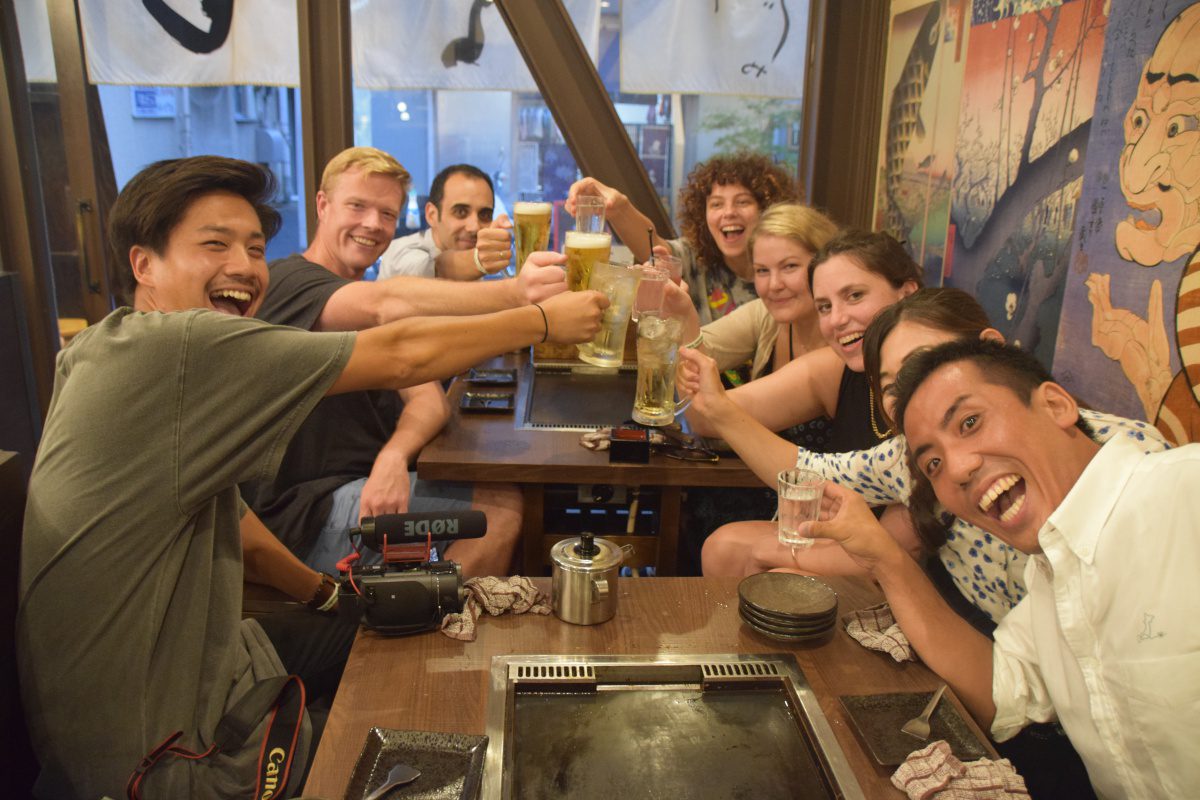 14. Swim, relax or join water activities at beautiful beaches
Japan consists of islands and that means you can enjoy beautiful beaches in summer. Many of the most beautiful beaches are in Okinawa, the southernmost island of Japan. With the tropical weather all year round, Okinawa is always a popular destination for vacations. If you fly from Tokyo, it will take less than 3 hours to get to Okinawa's main island. But if you don't have time, it's too early to be disappointed. There are many more beaches even near Tokyo.
Not only Okinawa, but the islands in the Seto Inland Sea and beaches in Tohoku in the north and Kyushu in the south, don't miss out on the opportunity to enjoy the beach if you travel to Japan in summer.
▶Find Japan's most beautiful beaches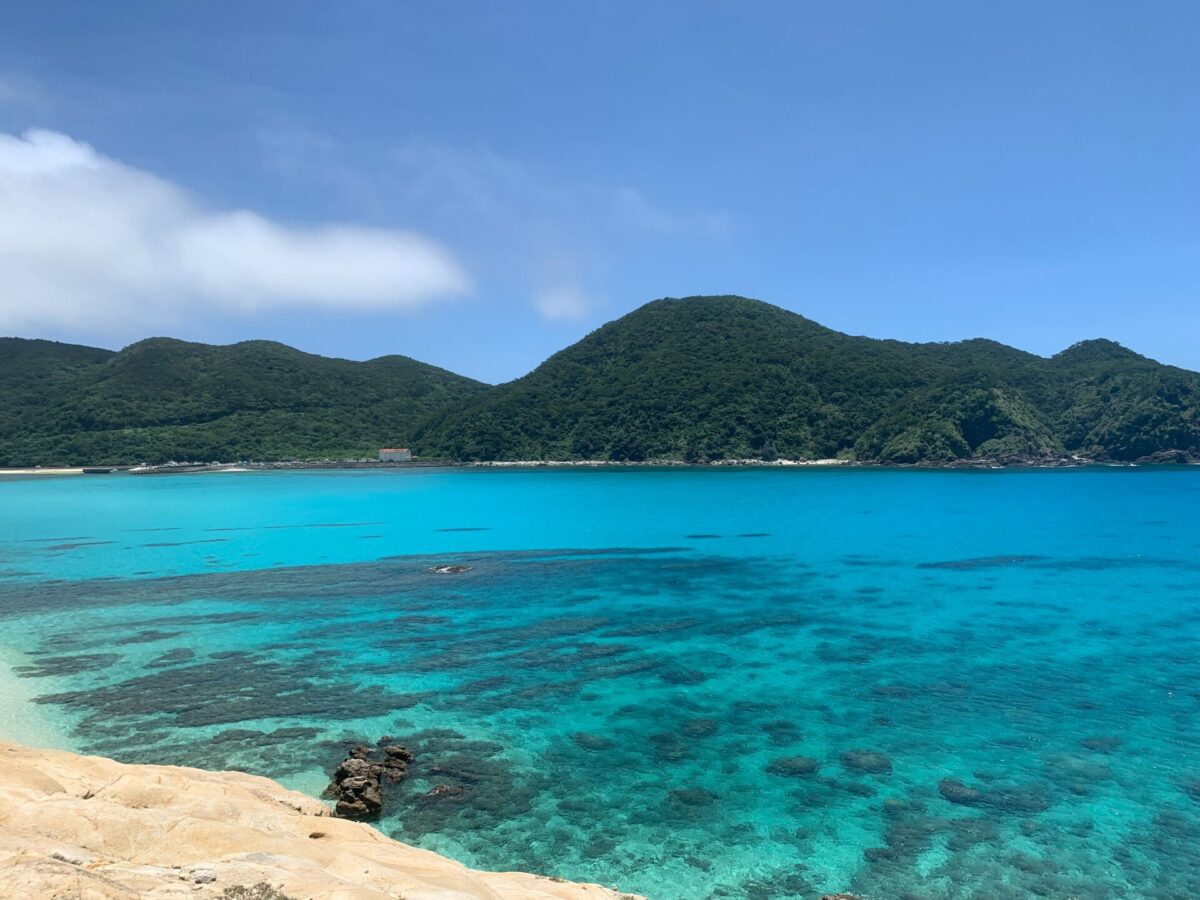 15. Glamping (luxury camping) to enjoy Japan's beautiful nature
Glamping is a made-up word combining glamorous and camping. It's a luxury camping place where you don't need to bring any camping equipment to the site. Comfortable beds are ready, you can often book with a fancy BBQ plan, and everything you need is at the tent of yours. It's like a hotel room inside the tent! So it's popular among the beginners of camping or having a small party for one night. Locations of glamping sites are great too, there are glamping sites in the mountains, near the lake or beaches, and near Mt. Fuji where you can get the view of Japan's most beautiful mountain. Since you don't need to bring anything, why not stay at a glamping site for a couple of nights during your trip in Japan?
▶Perfect glamping sites near Tokyo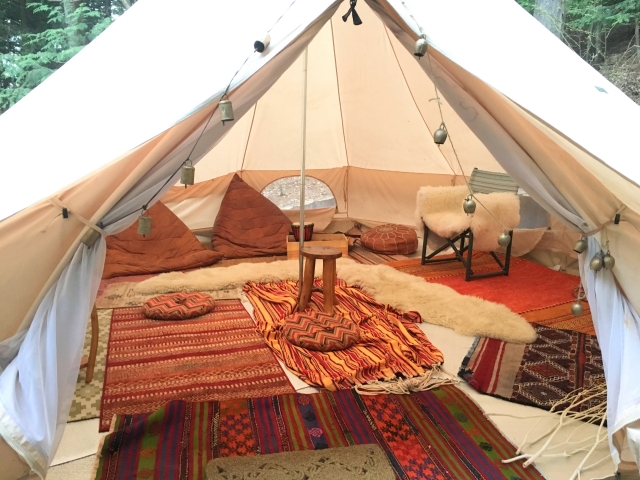 16. Discover local's favorite street food
Street food is something that you can learn about the food culture of the country. Each region in Japan boasts different specialties. For example, in Osaka, Takoyaki and Okonomiyaki are very popular street foods, and in Takayama, you can find some finger foods of hida beef (wagyu beef). In Tokyo, Tsukiji Fish Market is very popular to try out not only some fresh seafoods but also some snacks and sweets.
Food and Drink Tour is one of the most popular tours in Tokyo, Kyoto and Osaka. You can walk with a knowledgeable guide through the busy streets and try out some of the local's recommendations.Surprisingly, there are many foods and ingredients that you have no idea of what they are selling at the market. With the guide, you will encounter such an eye opening experience!

▶Food and Drink Tour at Tsukiji (Tokyo)
▶Food and Drink Tour at Nishiki Market, Gion and Fushimi Inari Shrine (Kyoto)
▶Food and Drink Tour at Kuromon Market and Dotonbori Area (Osaka)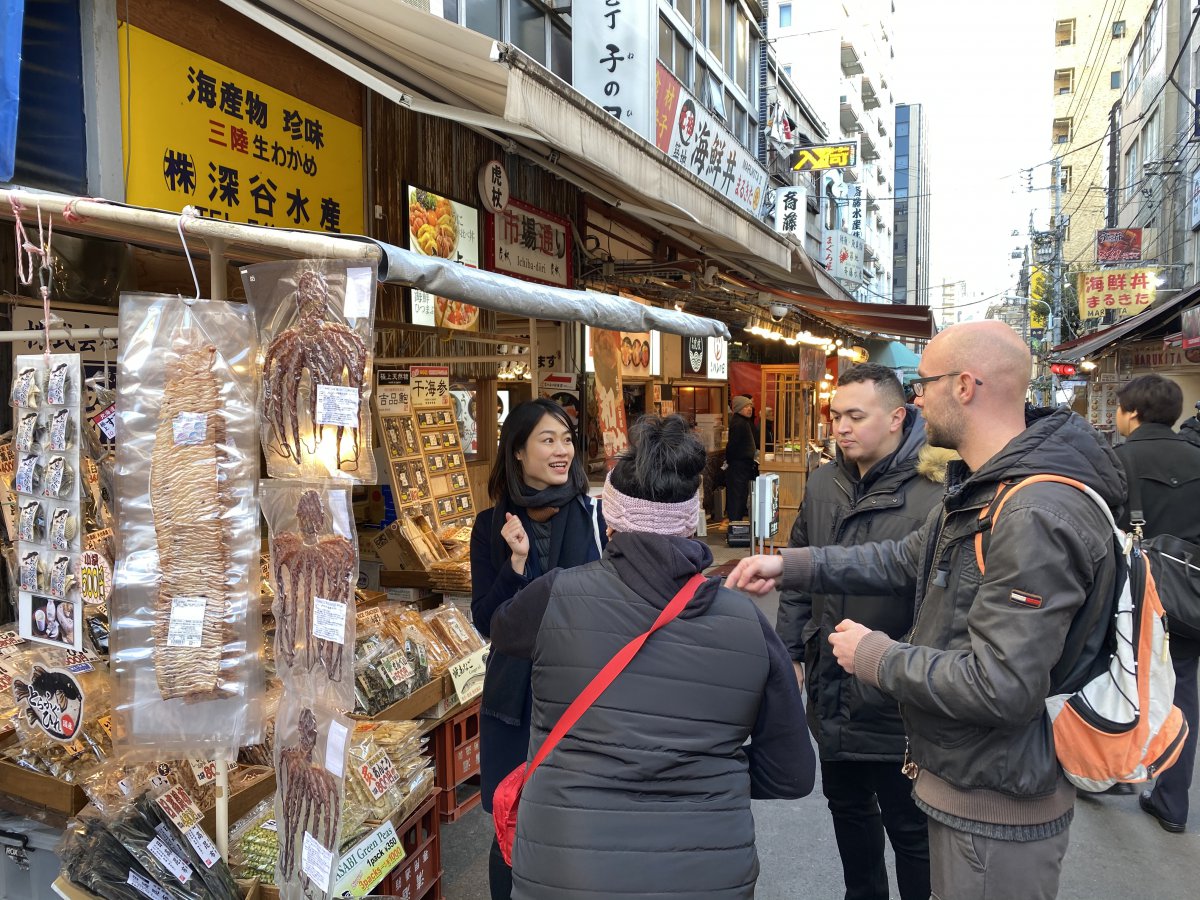 17. Ride the bullet train Shinkansen and try Ekiben meals
Bullet train (Shinkansen) runs conveniently throughout Japan, and from the north of Tohoku to the south of Kyushu, you can travel with shinkansen. If you are an international traveler, use the JR Pass, which is a discounted train ticket you can use for JR railway including shinkansen and local JR trains. In that way, you can save money especially if you plan to travel around Japan and plan to visit more than one major city, it will be worth considering.
And when you take the shinkansen, there is a way to enjoy the ride more – Ekiben!
Ekiben is a lunch box that you can buy at the station. It's popular to bring ekiben for the long train ride and sometimes you can buy them on the train. Different kinds of ekiben are available at each area, so trying out some different meals from the different areas will be fun!
At Tokyo station, there's a big ekiben shop where they sell ekiben from all over Japan so don't forget to check out the store before you take the shinkansen.
▶Read more about Ekiben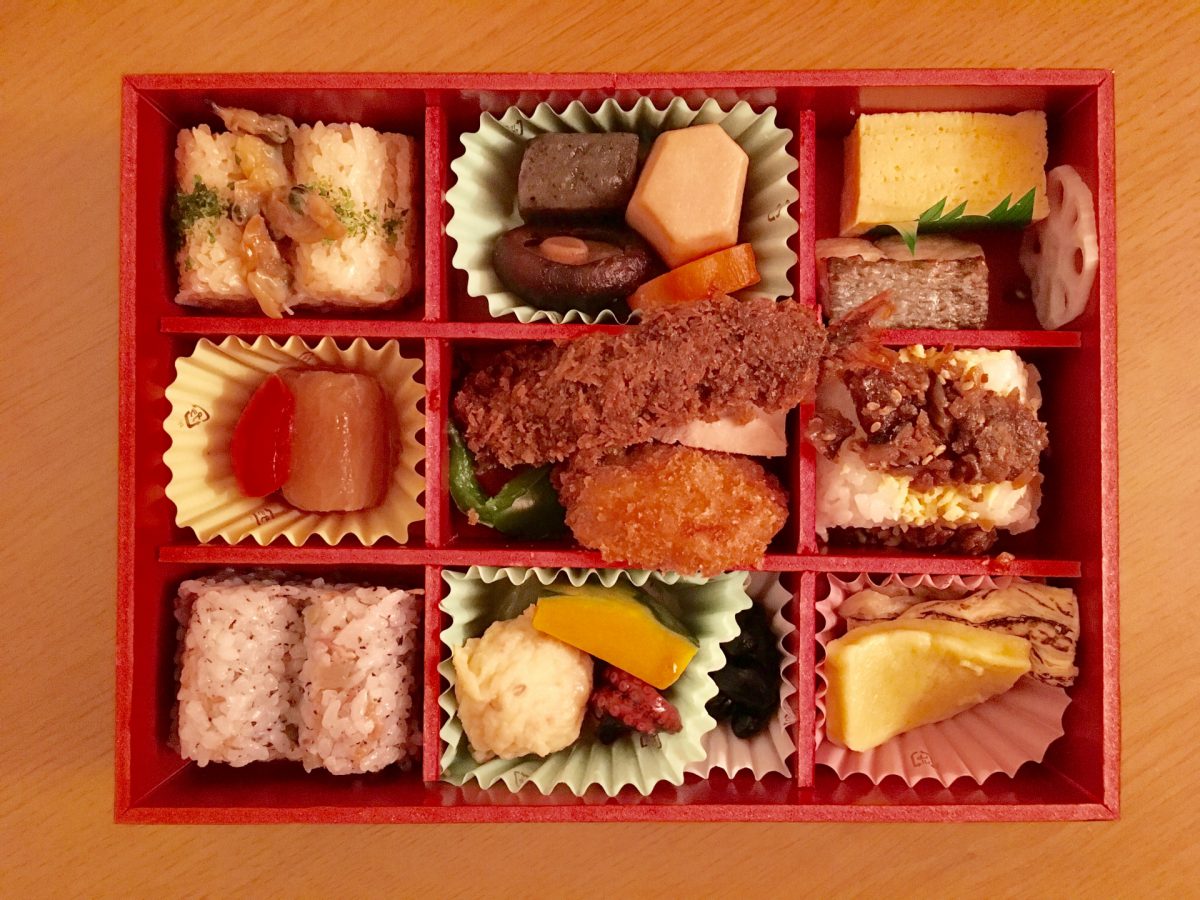 18. Visit animal islands to meet cute animals
The most popular animal islands are cat islands, and the most famous islands are Tashiro Island in Miyagi and Aoshima in Ehime prefecture. Other islands are home to horses, rabbits, dolphins and monkeys etc. There are islands that have more animals than humans, but some of the islands are not tourist spots, but residential areas. So don't expect some tourist attractions or restaurants/shops when you visit but you can meet cute animals 100%.
▶Must-visit animal islands that will surprise you in Japan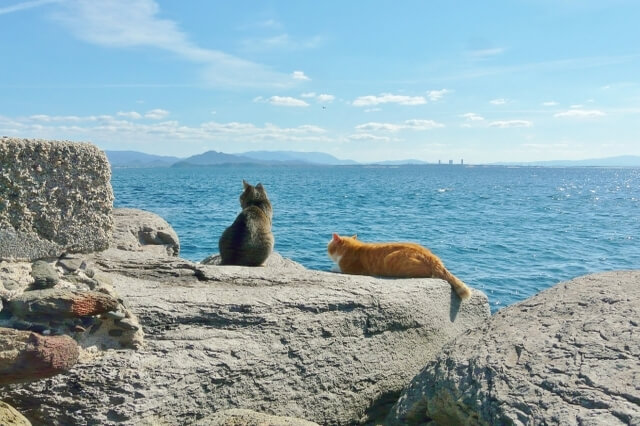 19. Shop like a local at Shotengai, shopping streets and arcades
Shotengai is a shopping street and arcade that can be found throughout Japan.It's said that there are over 12,500 shoutengai in Japan! It's where local people shop and eat, therefore it's relatively cheap! Shotengai usually consists of many different shops from clothing stores to small restaurants. And a part of its attractions is that you can visit family-run restaurants and shops at shotengai. If you want to support more local businesses in Japan, visit shotengai to discover hidden gems!
We also have guided tours walking through shotengai. We have strong connections with locals, so you can interact with local people and try out some of the best snacks and finger foods.
▶Food and Drink Tour at Sunamachi (Tokyo)
▶Yanaka Shitamachi Backstreet Short Tour (Tokyo)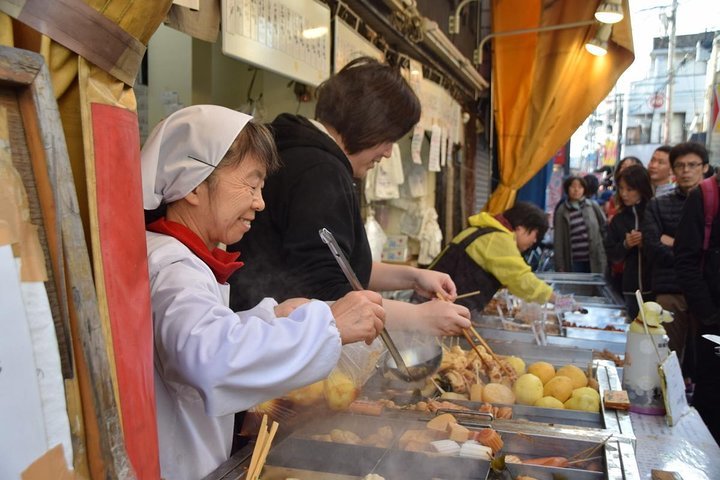 20. Challenge yourself to visit all the 47 prefectures of Japan!
Japan has 47 prefectures and can be divided into 9 regions (Hokkaido, Tohoku, Kanto, Chubu, Kansai, Chugoku, Shikoku, Kyushu and Okinawa). If you are planning to visit Japan more than once or stay in Japan for a while, how about challenging yourself to visit all the 47 prefectures of Japan?
Not only popular tourist spots such as Tokyo, Kyoto, Osaka and Hiroshima, each prefecture has different attractions. And if you move among prefectures, you will recognize such a difference! To learn more about each prefecture, please read our article about all the 47 prefectures!
Follow us on Instagram or Facebook for more travel inspiration. Or tag us to get featured!
Happy travelling!
---