Mt.Fuji, a symbolic mountain in Japan, straddles the boundary of Shizuoka and Yamanashi prefectures. In this article, we introduce the places you can see the best view of Mt.Fuji from both Shizuoka and Yamanashi sides.
These places are something you might see in many postcards and you can take a great pictures of Mt.Fuji there. Since it's easily accessible from Tokyo, it makes a perfect day drip on the weekend from Tokyo!
Map of the Best Viewing Spots
Yamanashi
1. Arakurayama Sengen Park
This is one of the most famous viewing spots of Mt. Fuji today. It was not very famous in Japan before but ever since the picture got famous worldwide, many tourists started visiting this spot. In spring, you can see the beautiful view with cherry blossom and Mt.Fuji together.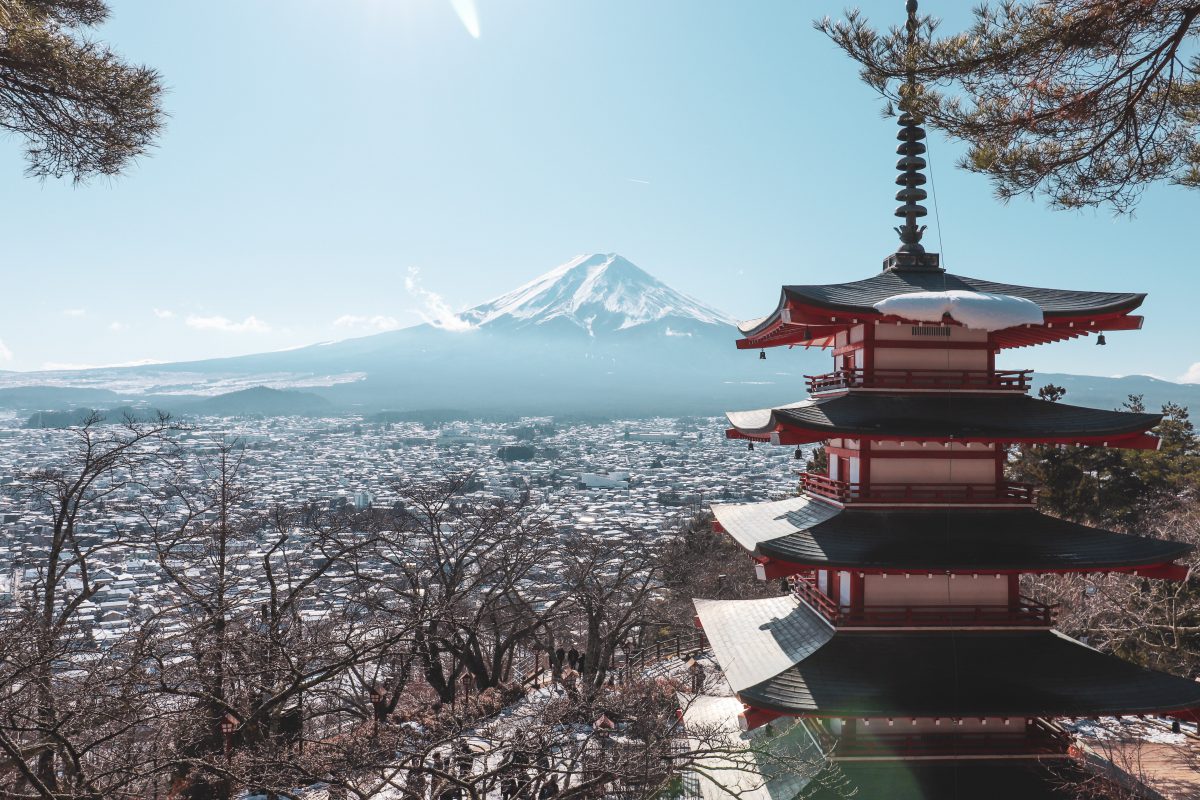 2.Oishi Park
Oishi park is located besides Lake Kawaguchi which is one of the famous lakes near Mt. Fuji. You can see Mt. Fuji with beautiful flower throughout the season at this park. It's also a popular resting area for people who enjoy cycling or motorcycling.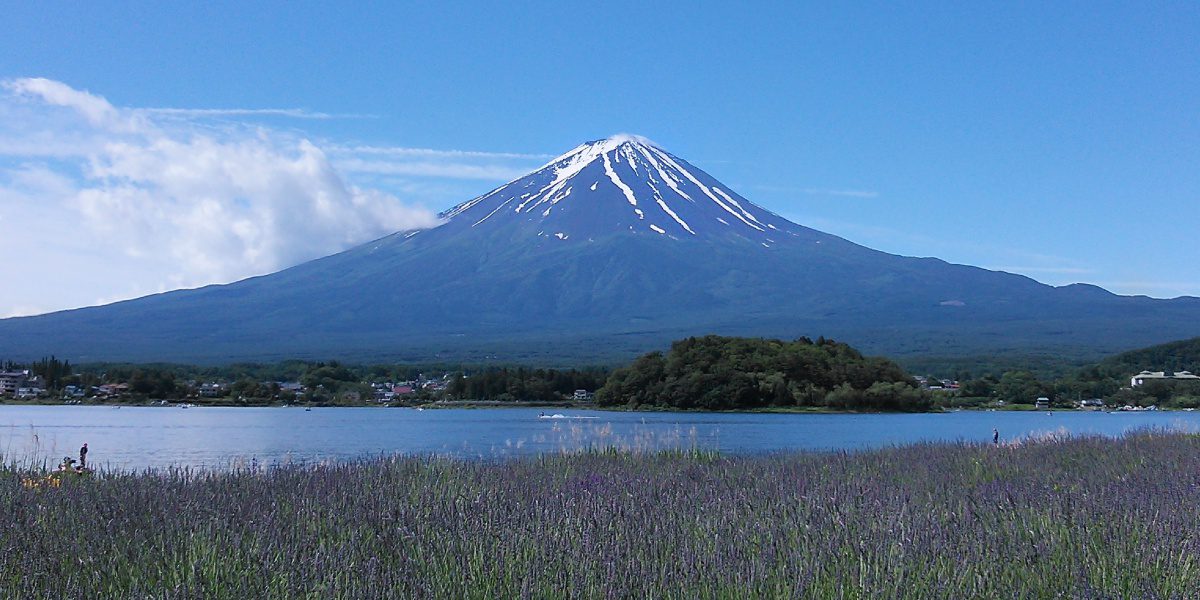 3.Lake Motosu
Flip you 1,000 yen bill, and you can see the same scenery at Lake Motosu! This place is known as one of the most beautiful views of Mt.Fuji. You can see this view at the observation point. Lake Motosu is known as its clear water, and you can enjoy the outdoor activities such as kayaking. (See outdoor activities around Mt.Fuji)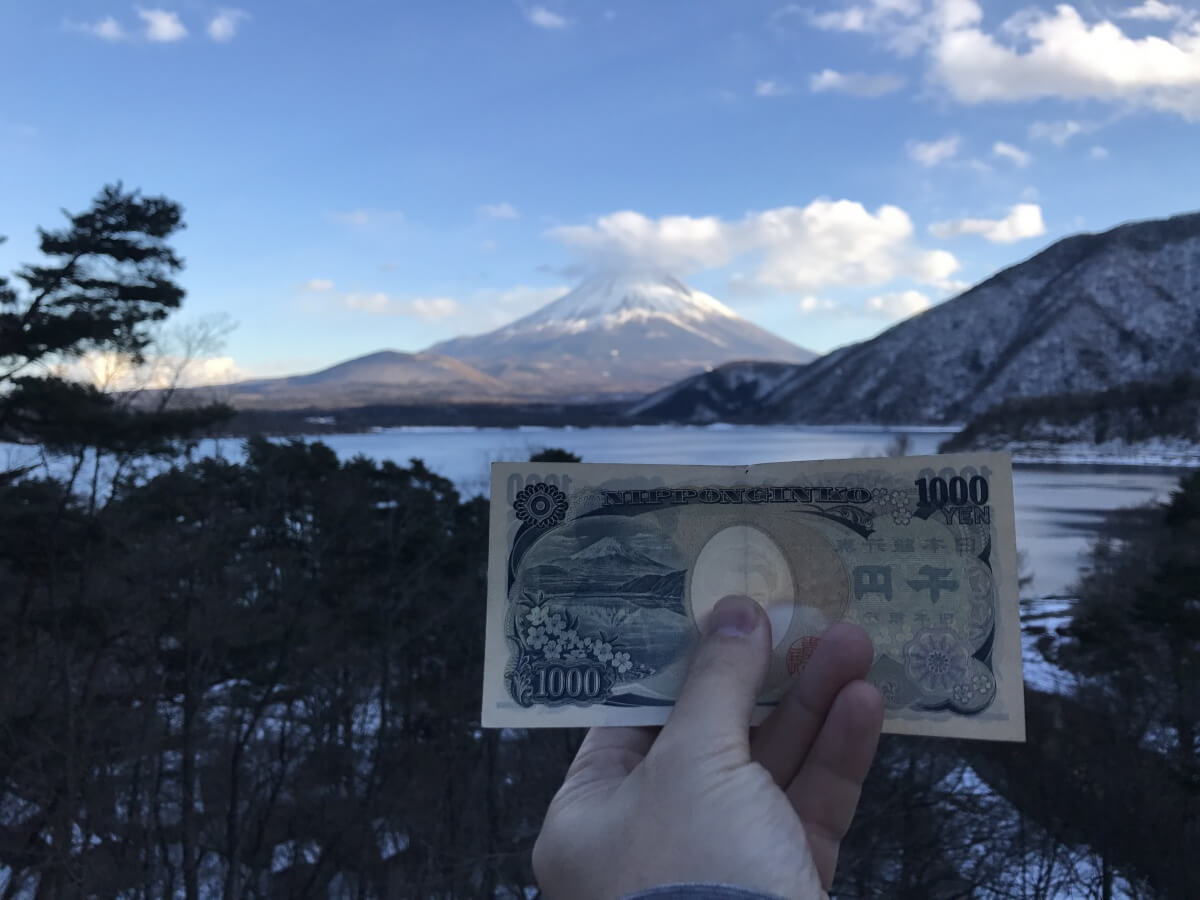 Other places to visit in Yamanashi
Shizuoka
4.Asagiri Kogen
At Asagiri Kogen, try paragliding! Paragliding with the best view of Mt.Fuji will definitely make your trip special. Asagiri Kogen literally means highland with morning fog, so in the morning it will be covered by morning fog. It's a great spot to visit during the summer to avoid the summer heat!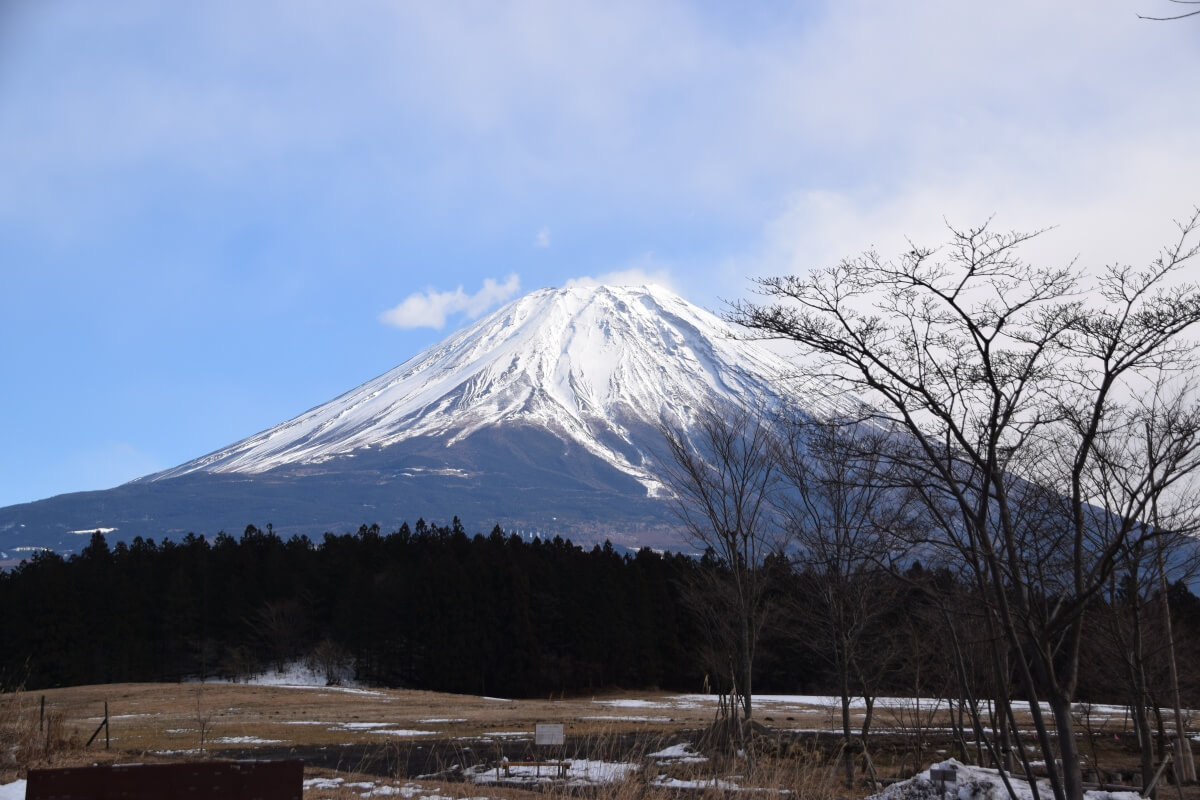 5.Tanuki Lake
Tanuki lake is located in the west side of Mt.Fuji. It is a great spot to see both sunrise and sunset with the view of Mt.Fuji. If you are lucky, you can see the Diamond Fuji which is the phenomenon where the sun seems to sit on the top of Mt.Fuji and looks like a sparkling diamond.
6.Fujisan Hongu Sengen Taisha Shrine
At Arakurayama Sengen Park (we introduced it above #1), you can take a picture of Mt. Fuji with Chureito, 5 stories pagoda, but at Fujisan Hongu Sengen Taisha Shrine, you can take a picture of Mt. Fuji with Torii gate. It's the head shrine of 1,300 Sengen shrines in Japan.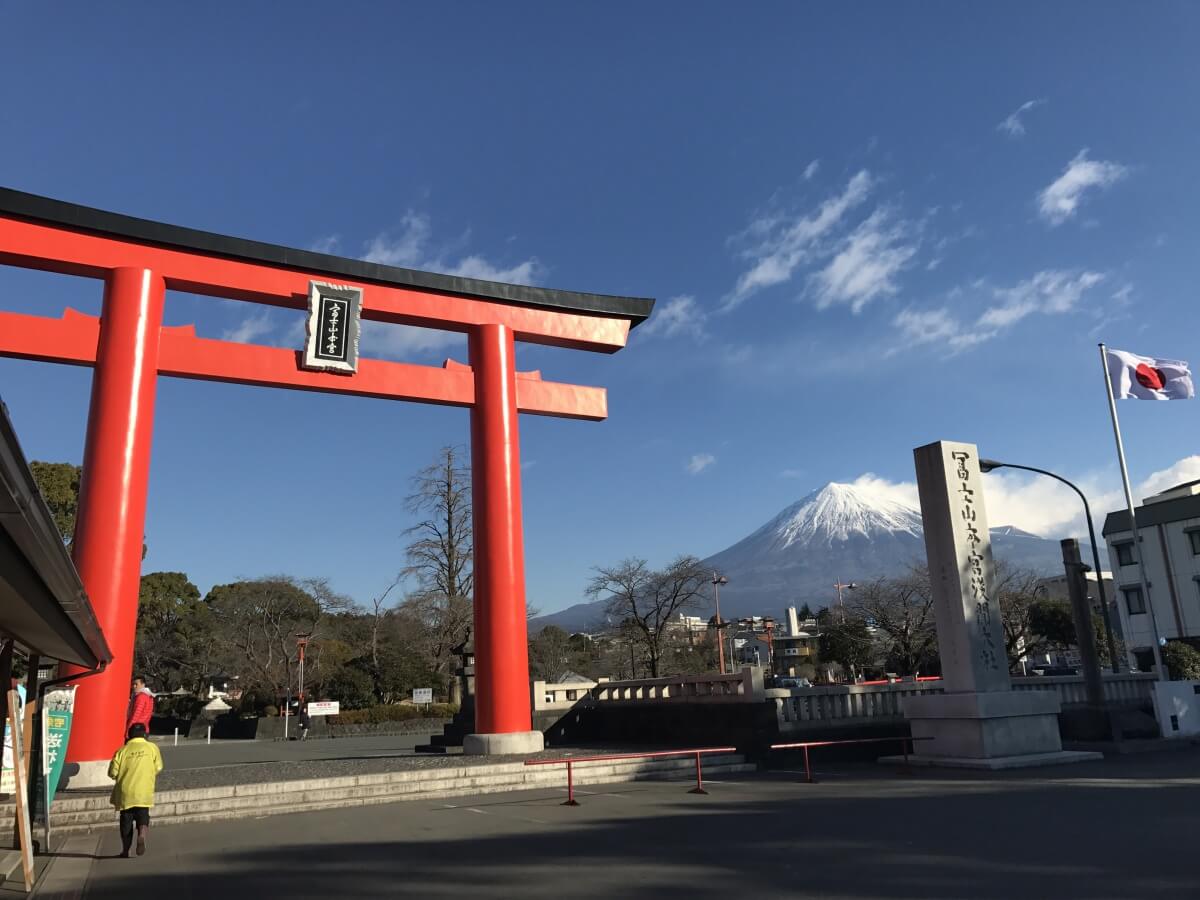 7.Miho no Matsubara
Miho no Matsubara is a scenic area in the Miho Peninsula in Shizuoka city. 7 kilometers long seashore is lined with about 30,000 pine trees. Rent a bicycle and enjoy cycling around the Miho Peninsula. This beautiful scenery are often seen in Japanese paintings such as Ukiyoe, especially by Hiroshige Utagawa.
8.Awashima Marin Park
Awashima Marin Park is an aquarium located in the inhabited island in the south of Mt. Fuji. On the way to the island, you can enjoy the view of Mt.Fuji from the ferry. Once the ferry get to the island, you will see dolphins swimming around in the divided sea area!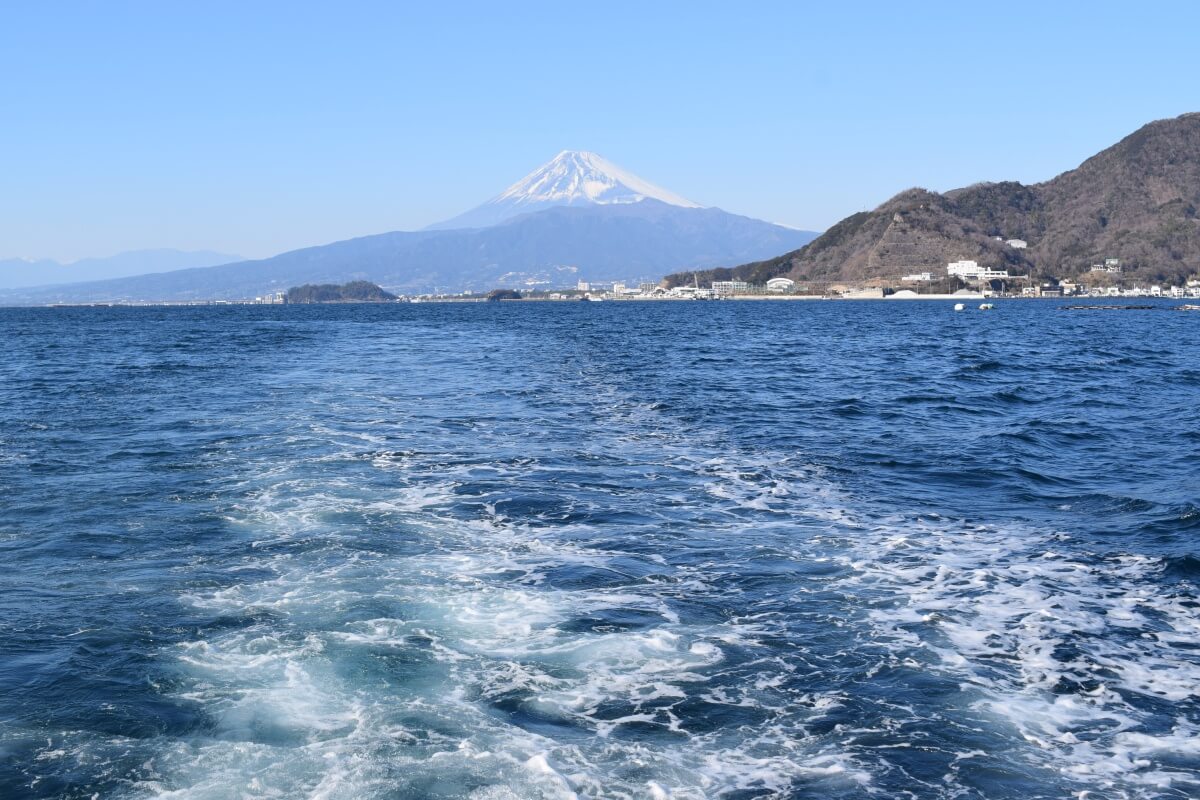 9.Mishima Sky Walk
Mishima Sky Walk which opened in December 2015 located in Mishima City, Shizuoka.
It's the longest pedestrian bridge in Japan and its length is 400 meters long.
You can enjoy the beautiful view of Mt.Fuji while walking across the bridge.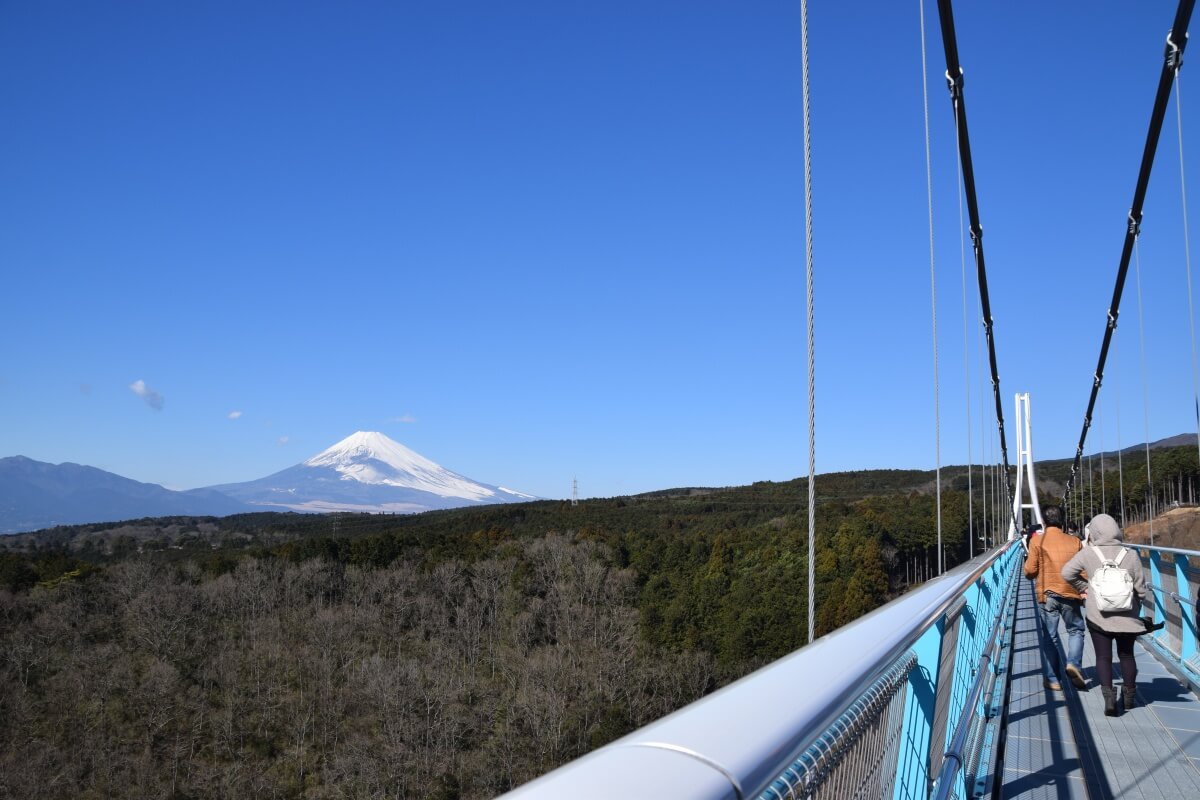 Other places to visit in Shizuoka
Kanagawa
10.Narukawa Art Museum (Lake Ashinoko)
There are a couple of places you can get the best view of Mt.Fuji in the other prefectures too.
Hakone is a popular place to visit in Japan since you can see the view of Mt.Fuji and enjoy hot springs. Narukawa Art Museum is one of the best viewing spots near Lake Ashinoko.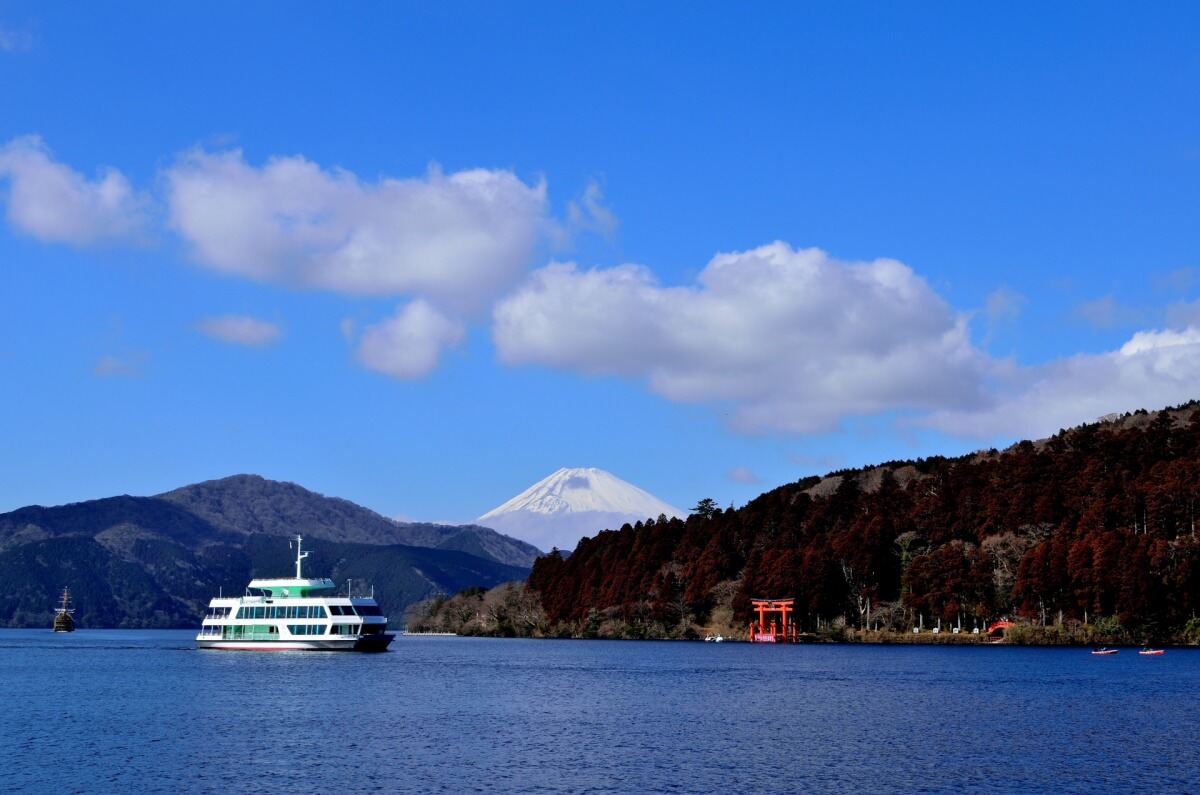 11.Owakudani
Owakudani is the area around a crater created by the last eruption of Mt.Hakone 3,000 years ago. You can watch over Mt.Fuji from the ropeway if the sky is clear!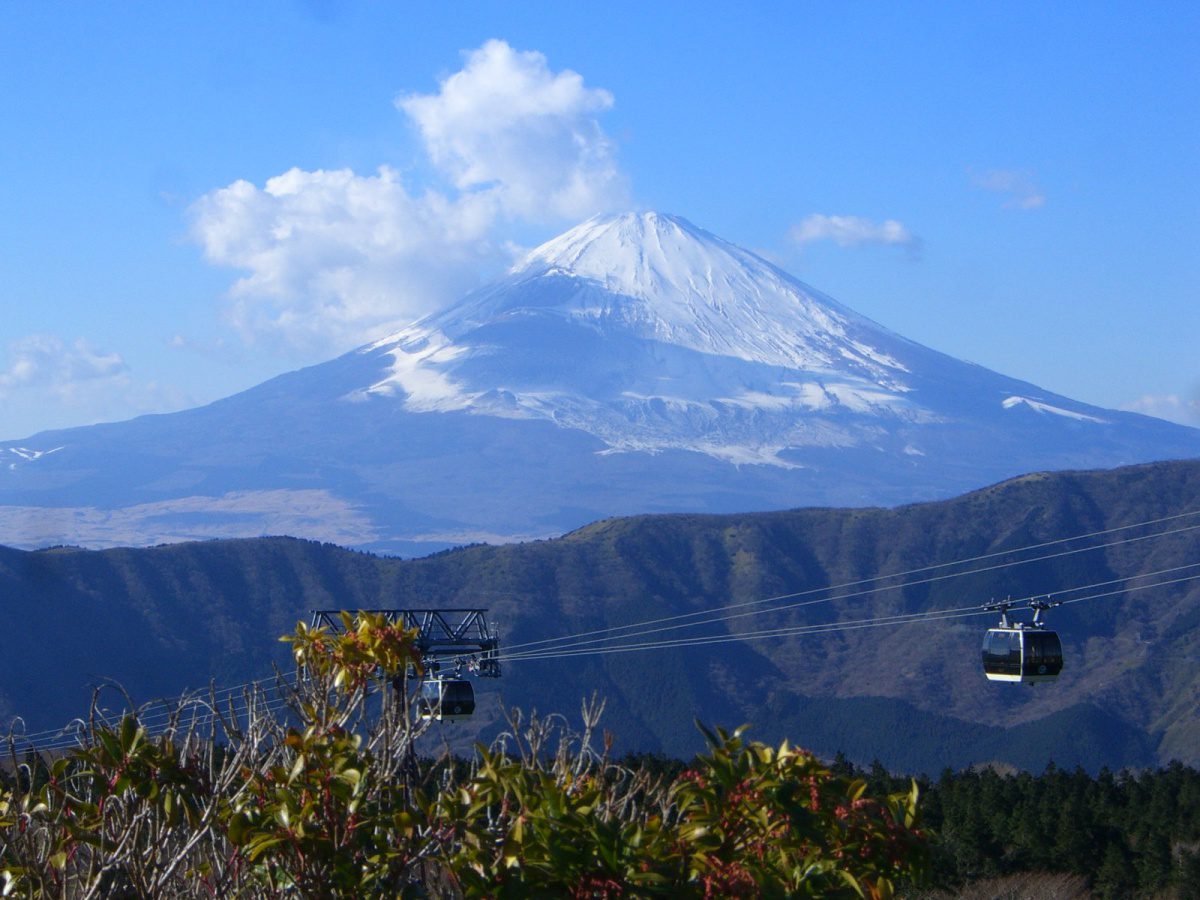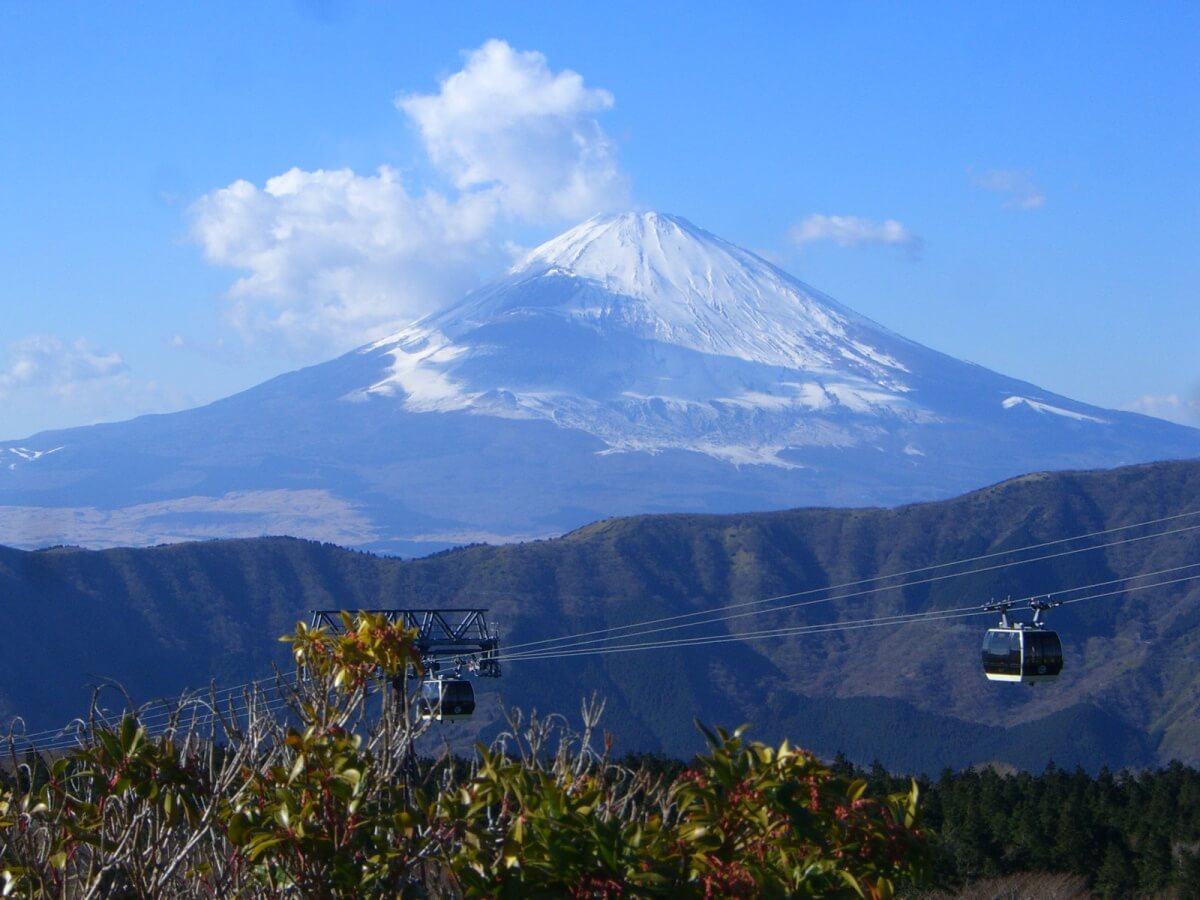 Other places to visit in Kanagawa
Tokyo
12.Tokyo Skytree
You can see Mt.Fuji even in Tokyo! Tokyo Skytree is 634 meters high, which is the tallest building in Tokyo and one of the best viewing spot.
It's visible only in the sunny days so choose the date carefully to go there. Check more information about Tokyo Skytree from; All you need to know about Tokyo Skytree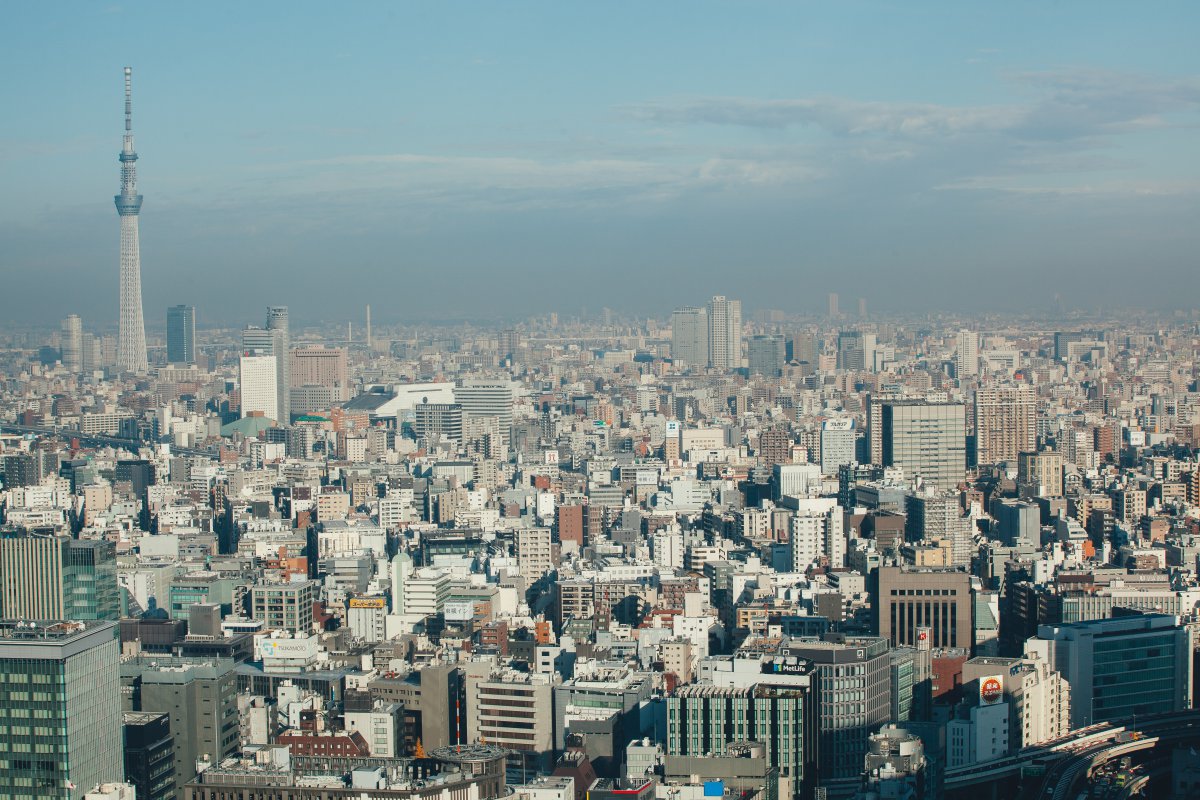 When is the Best Season to See?
The interesting analysis shows the highest ratio of the number of the days you can see Mt. Fuji from Fuji city, Shizuoka (mapped No.6) in 2018 is in January and February. These are the coldest months in Japan so usually people would avoid these months to travel. But surprisingly, over 70% chances, there are the days we can see Mt. Fuji on these months.
On the contrary, only 30% chances, there are the days you can see Mt.Fuji in summer season. There are lots of beautiful days but often clouds would hide the mountain and you can't see.
If you couldn't watch Mt. Fuji while you are in Japan, you don't have to be disappointed.
It is said that Mt. Fuji is hidden from the sight when Mt. Fuji find a handsome guy or a beautiful woman!
When is the Best Season to Climb?
Climbing up Mt. Fuji is really valuable experience. Although it's the highest mountain in Japan, it's not very difficult to climb. You can see many children climbing Mt. Fuji too!
But the mountain hat opens only in July and August so if you want to climb Mt.Fuji, go there in July and August. It is quite popular in the season, so book the mountain hat beforehand!
Tips For Climbing Mount Fuji From The Base
Japan Wonder Travel Tours
Japan Wonder Travel offers you the best guided tours in Japan.
You can enjoy the view of beautiful Mt.Fuji with knowledgeable local guide. Listening to the local stories and histories will enrich your experience at the Mt.Fuji area.
Follow us on Instagram or Facebook for more travel inspiration. Or tag us to get featured!
Happy travelling!
Read More Articles Related to Mt.Fuji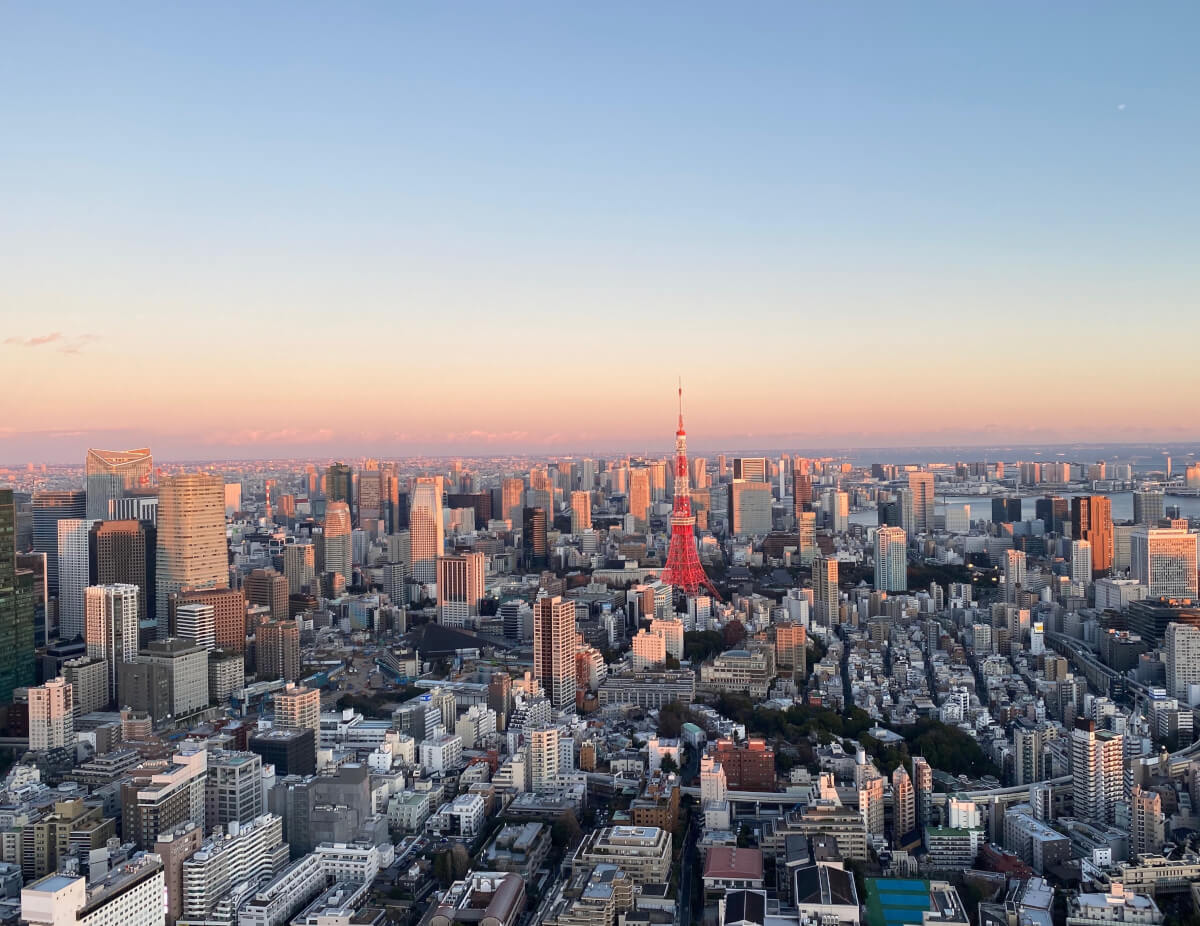 8 Best Places for Incredible Views of the Tokyo Skyline
If you want to see the gorgeous views of Tokyo skyline, Here are the best places to go. Tokyo tower, Sky Tree, Shibuya Sky and more!