Watching tuna auction is one of the most exciting experience in Tokyo.
We could watch it at Tsukiji market before 6th Oct. 2018 but market was moved to Toyosu on Oct. 2018.
In Toyosu market, we can watch tuna auction from observatory at second floor.
But there is glass between observatory and tuna auction floor, so there is no sound and smell of tuna auction.
It means less bustling atmosphere.
From 15th January 2019, Tokyo Metropolitan government starts a market tour to visit special observation deck for viewing tuna auctions at Toyosu.
You can feel exciting atmosphere. It's also free! Only 120 visitors per day are accepted.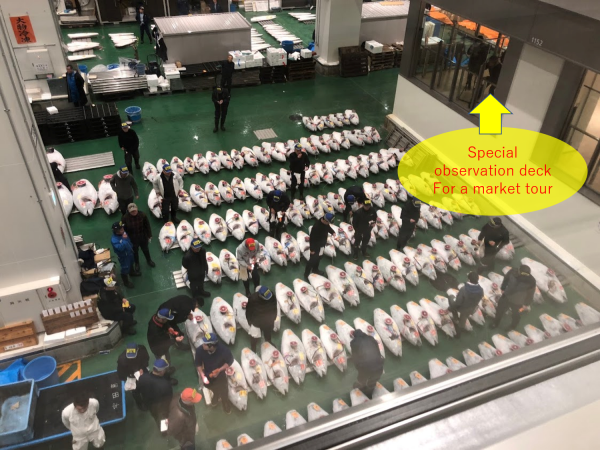 If you are interested in, please apply!
How to apply
1.Access the application procedure and fill the form
https://www.pia.co.jp/ssl/cgi-bin/genform/form.cgi?ptn=toyosu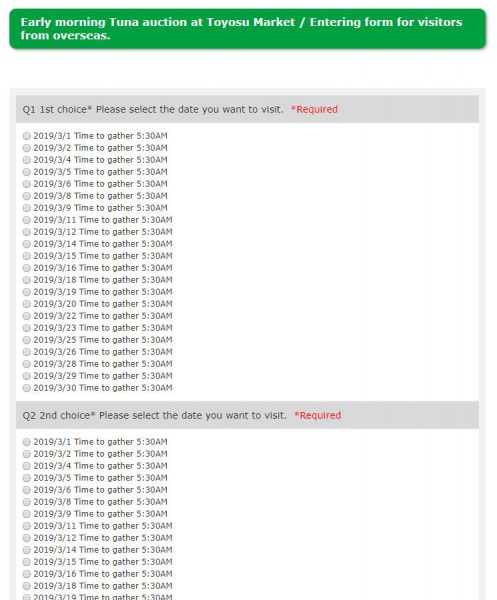 2.Be careful to write full name of all members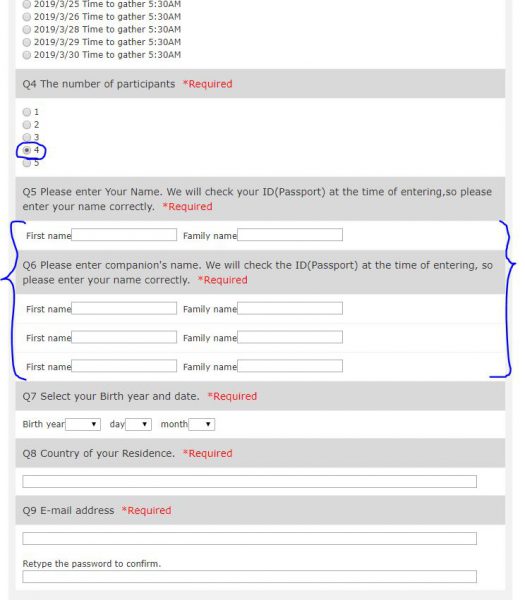 3. Click confirmation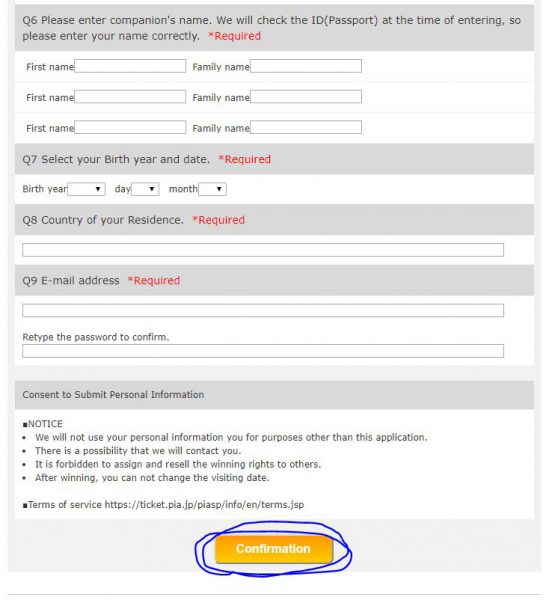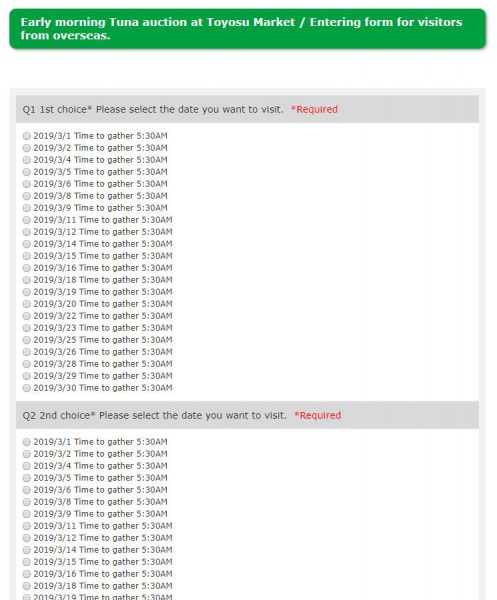 How to apply from Official page
1. Access Toyosu market official page
http://www.shijou.metro.tokyo.jp/english/toyosu/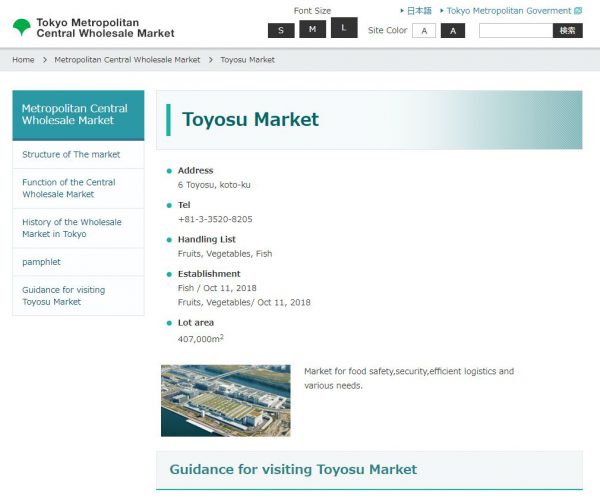 2. Click applications' link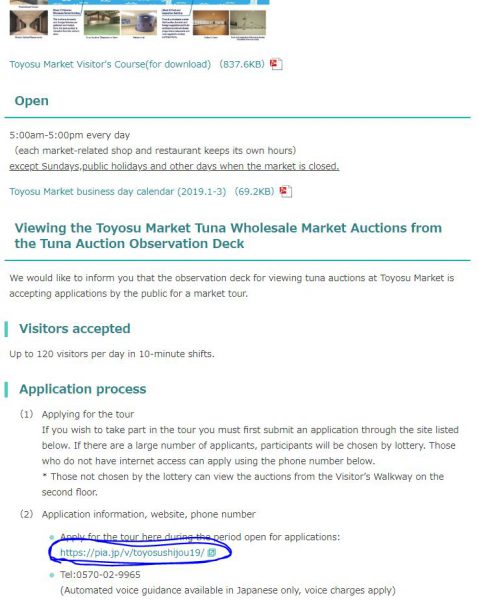 3. Click the application procedure
It looks all in Japanese… . Don't worry.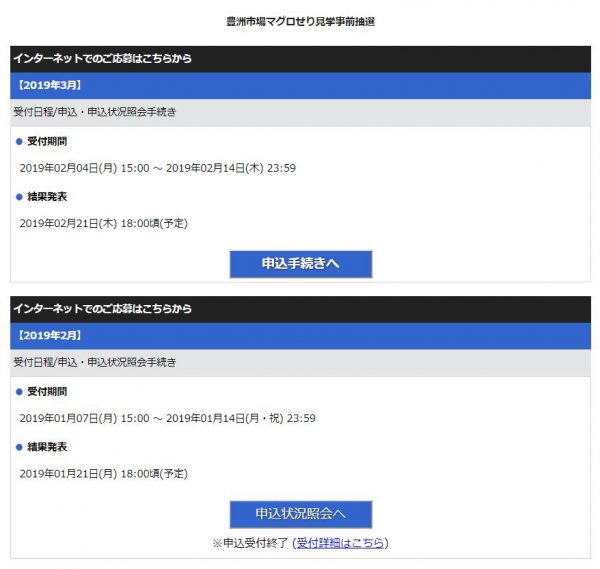 There is link in English bottom of this page…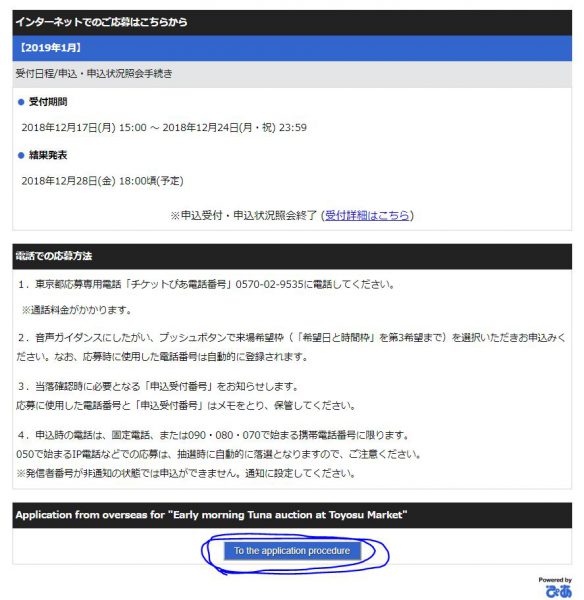 4.Continue to "Access the application procedure and fill the form" above
You could also participate this tour to go to tuna auction
If you would like to make your own tour, Japan Wonder Travel will help you!!