Toyosu Fish Market opened in October 2018. The famous tuna auction used to take place in Tsukiji Fish Market but this part of the market moved to Toyosu as the former market has gotten old.
Here's the ultimate guide to Toyosu Fish Market and how to best enjoy it in a day.
▼Do you want to explore the Toyosu Market with a professional guide? We have the best tour for you!
Toyosu Wholesale Market Explore and Sushi Making Workshop
On this half-day tour, you can gain insight into Japanese culinary culture and how to make perfect sushi! Our guided tour takes you through Toyosu Market, the l...
Where is Toyosu Market?
Toyosu is a waterfront area located in the southeast of Tokyo.
It's a newly redeveloped area where there are shopping malls and skyscrapers, it's rather a residential area than a typical tourist spot, but it gives you a clean and pleasant impression of the town by the ocean.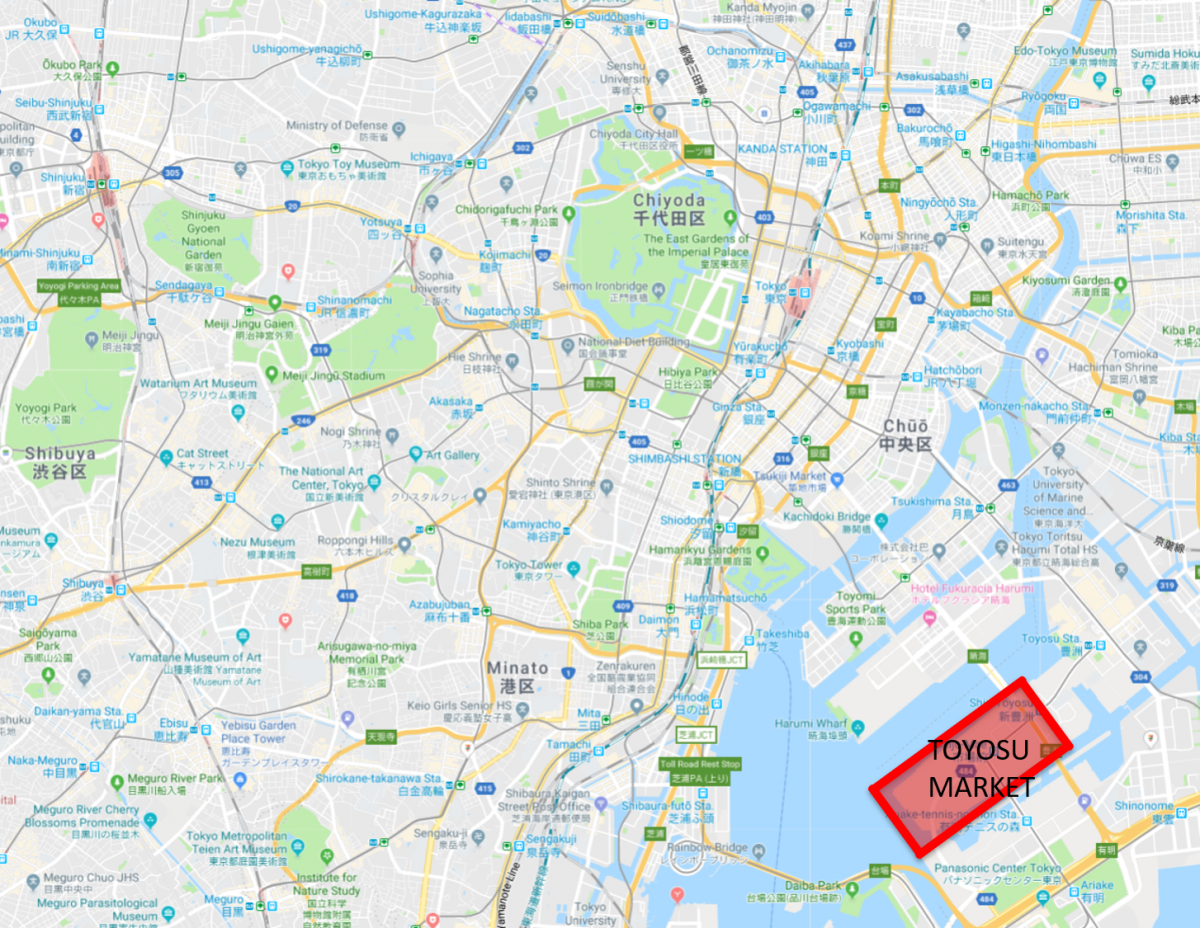 Toyosu Market offers the opportunity to learn Japanese culinary culture and discover the food and ingredients in season.
Toyosu Market consists of 3 different buildings.
-Block5: Fruit and Vegetables Wholesale Market
-Block6: Fisheries Intermediate Wholesale Market
-Block7: Fisheries Wholesale Market
In Toyosu Market, restaurants are separated into 3 blocks and the shops are located on the 4th floor of block 6.
Popular sushi restaurants, Sushi Dai is located on the 3rd floor of block 6, and Daiwa Sushi is located on the 1st floor of block 5.
Why has the market been relocated to Tsukiji?
Even though you can still enjoy the market area of Tsukiji today, Toyosu Market has taken over the wholesale market roles. But why?
Tsukiji Market was 83 years old when Toyosu Market opened. The Tokyo Metropolitan Government decided to relocate the wholesale market because the buildings were too old and possibly unable to hold against a big earthquake in the future. And it was concerning not being able to provide enough equipment to keep the seafood products fresh since there was no air conditioning system at the former market.
That's why the Tokyo Metropolitan Government office decided to make a new, clean, and modern building at Toyosu. In the beginning, there was a plan to revise and rebuild Tsukiji's inner market since many people opposed the idea of building a new market, but the plan was canceled because it was very difficult and costs too much.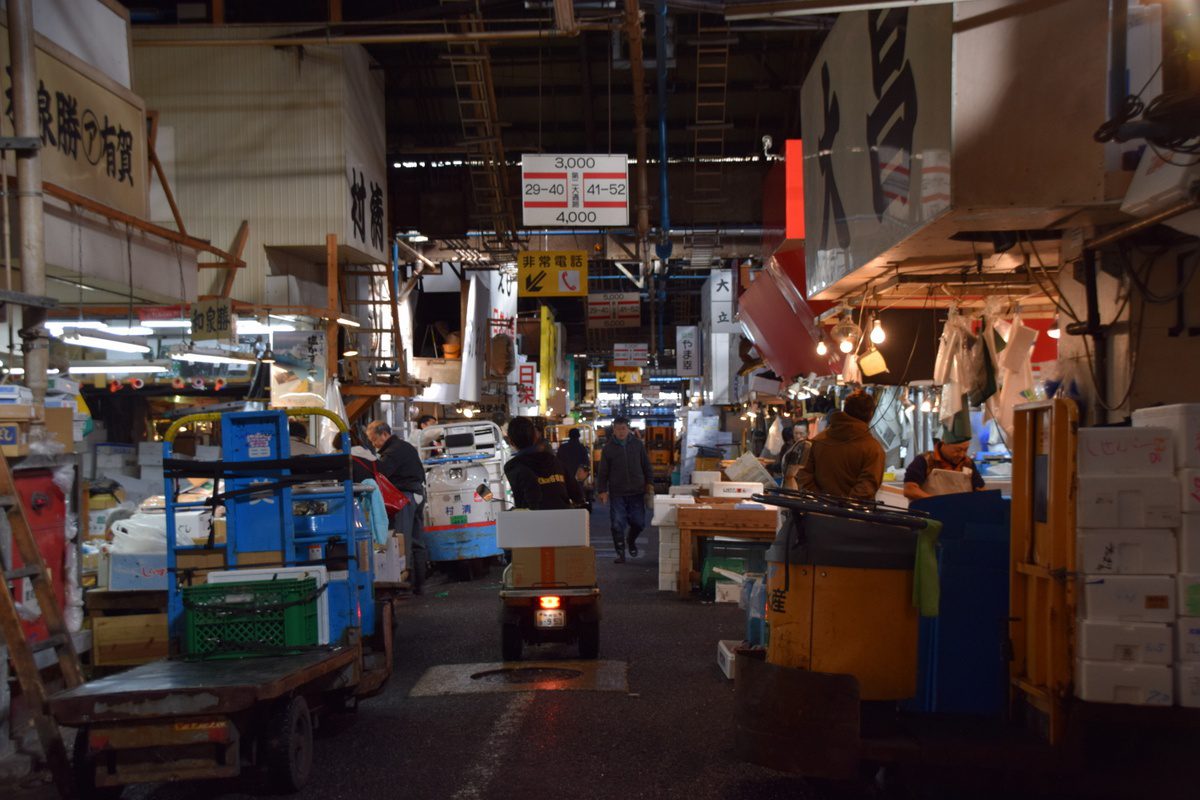 Things to do in Toyosu Market
Observe the wholesale markets and enjoy the exhibitions
It's professional only to get in the wholesale market area, but there's an observation course on the second floor that allows you to take a look down at each wholesale market area.
There are also some small exhibitions on the course to learn the basic information about seafood that can be caught in the area in each season and the history of the market.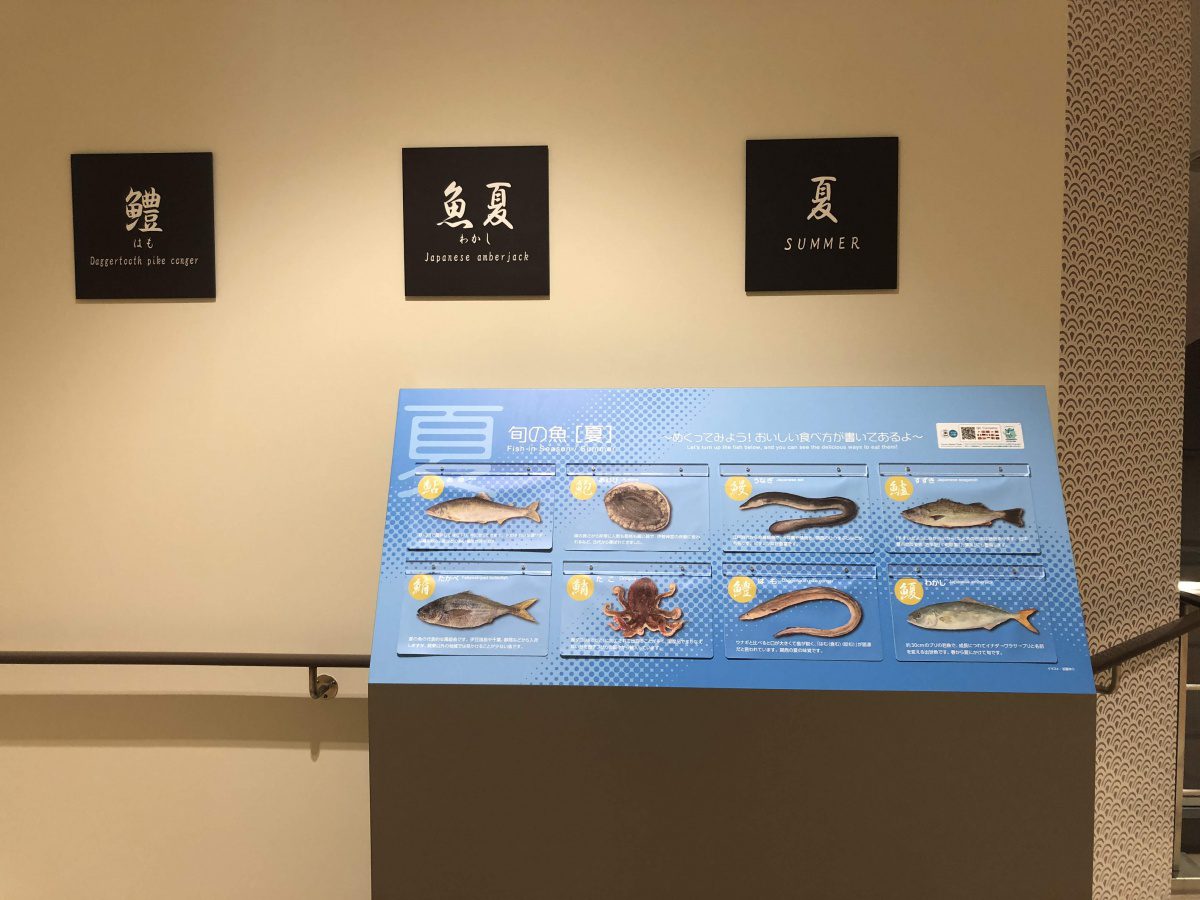 You can also take a photo with a turret truck that is an icon in the market!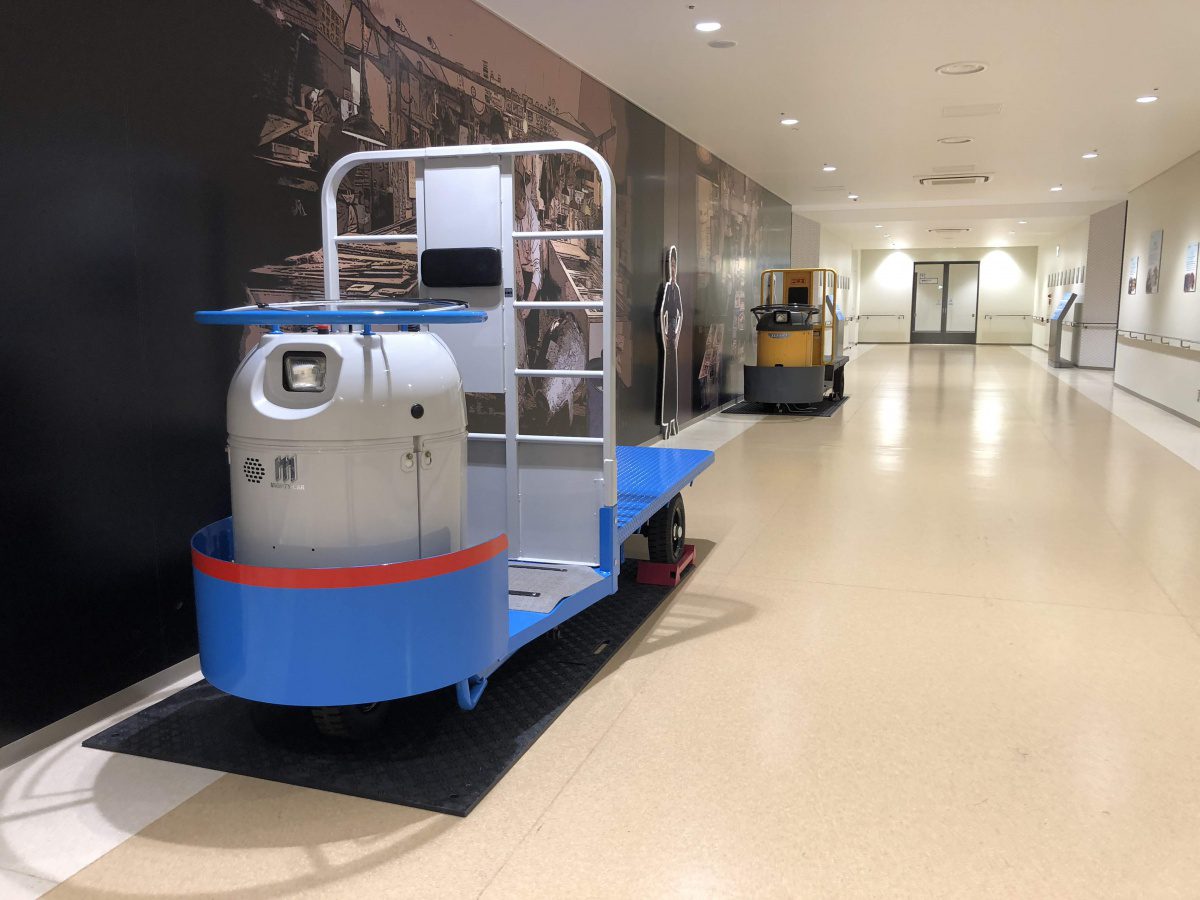 Watch the tuna auction in the early morning
And of course, the tune auction may be the main purpose to visit Toyosu Market for many of you.
In Toyosu Market, the tuna auction takes place at Fisheries Wholesale Market Building (Block 7).
They have an observation deck to see the auction on the second floor separated by a thick glass window. So there is no fishy smell to be concerned about and you can hear the lively auction sound via speakers.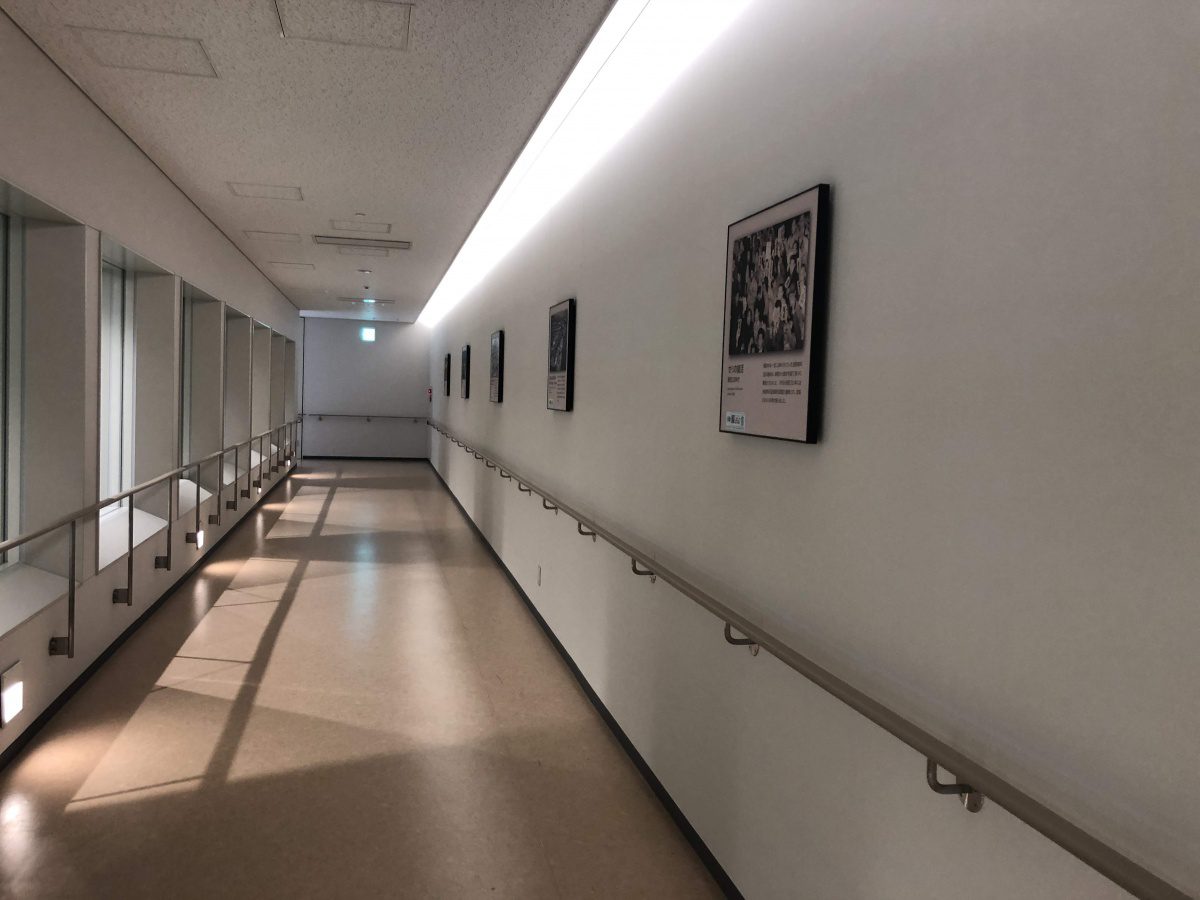 If you want to see the auction from a closer spot, you can try to get a lottery ticket to access a special space.
Check out this article to learn more about the ticket!
How to apply special Tuna Auction Tour in Toyosu market, TOKYO
Also if you are interested in a private tour of the tuna auction at Toyosu Market, you can check out this tour! Your guide will pick you up at your hotel and take you to the early morning auction. Learn about the tune and fish market and enjoy an authentic meal with your knowledgeable guide.
Tips to see the tuna auction
Tuna auction starts at 5:30am and finishes around 6:30am. So we recommend getting there before 5:30am if possible.
You can take the first train from Toyosu station arriving at Shijo-Mae station at 5:18am to make it on time.
In Tsukiji, only 120 people could see the tuna auction, and sometimes people needed to go there around 3:00am. But now there is no limit to entering the observation deck so you won't have to wait in line around 3pm anymore to see the auction.
Let us show you a couple of pictures of the tuna auction here.
Around 6:00am, you can see so many frozen tunas!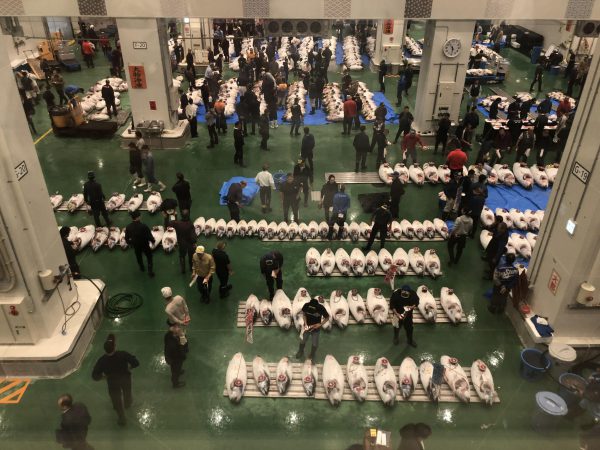 About 7:00am, already finished and there is not so much tuna left.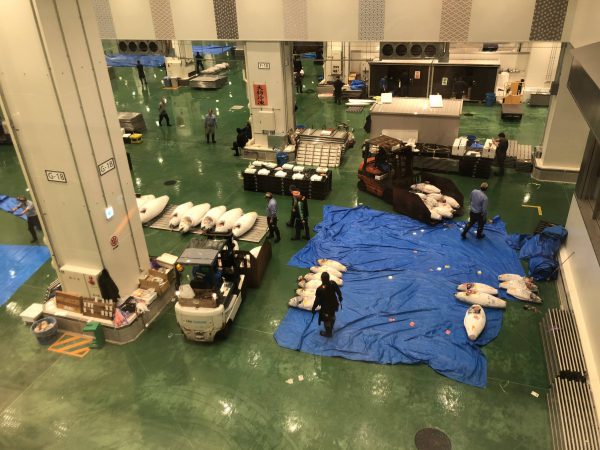 By 9:00am, there is nothing left. Be careful about the visit time!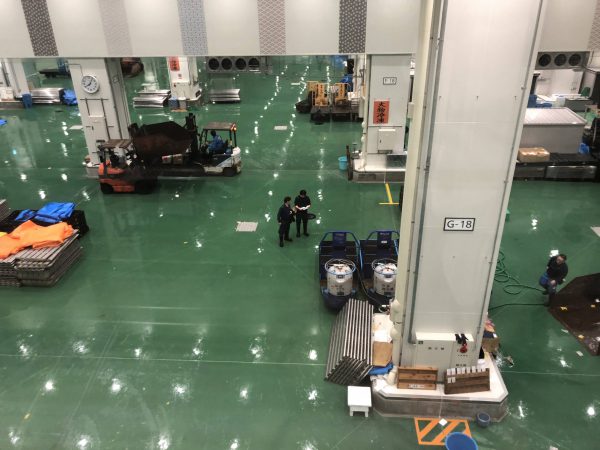 They also have an explanation with pictures on the observation deck in Block 7.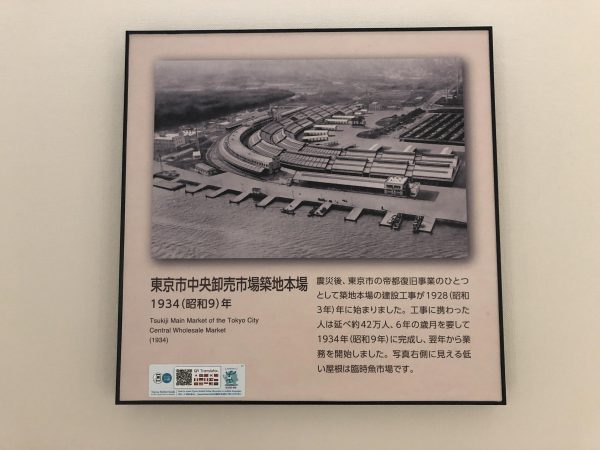 But you have no idea what is written in Japanese? Don't worry, they have a QR code to translate them.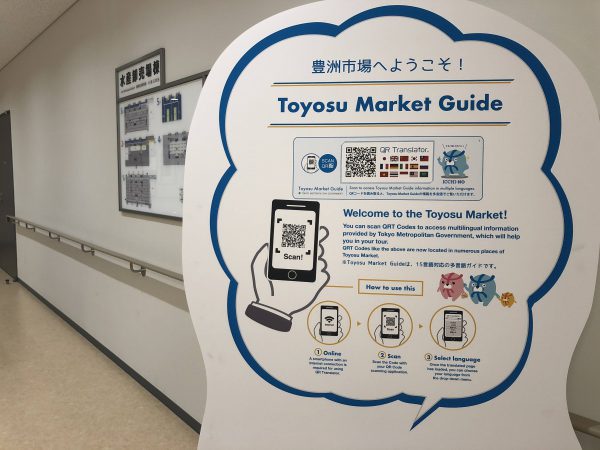 Shop souvenirs and cooking utensils at Uogashi Yokocho
Uogashi Yokocho is located on the 4th floor of the Fisheries Intermediate Wholesale Market Building where there are about 70 shops selling great quality processed food, tea, ingredients, cooking utensils, and so on. It's a great spot to find some souvenirs to bring home, and also you can see the lively atmosphere of the market more directly which you can't experience just looking down the market from the observation walking course.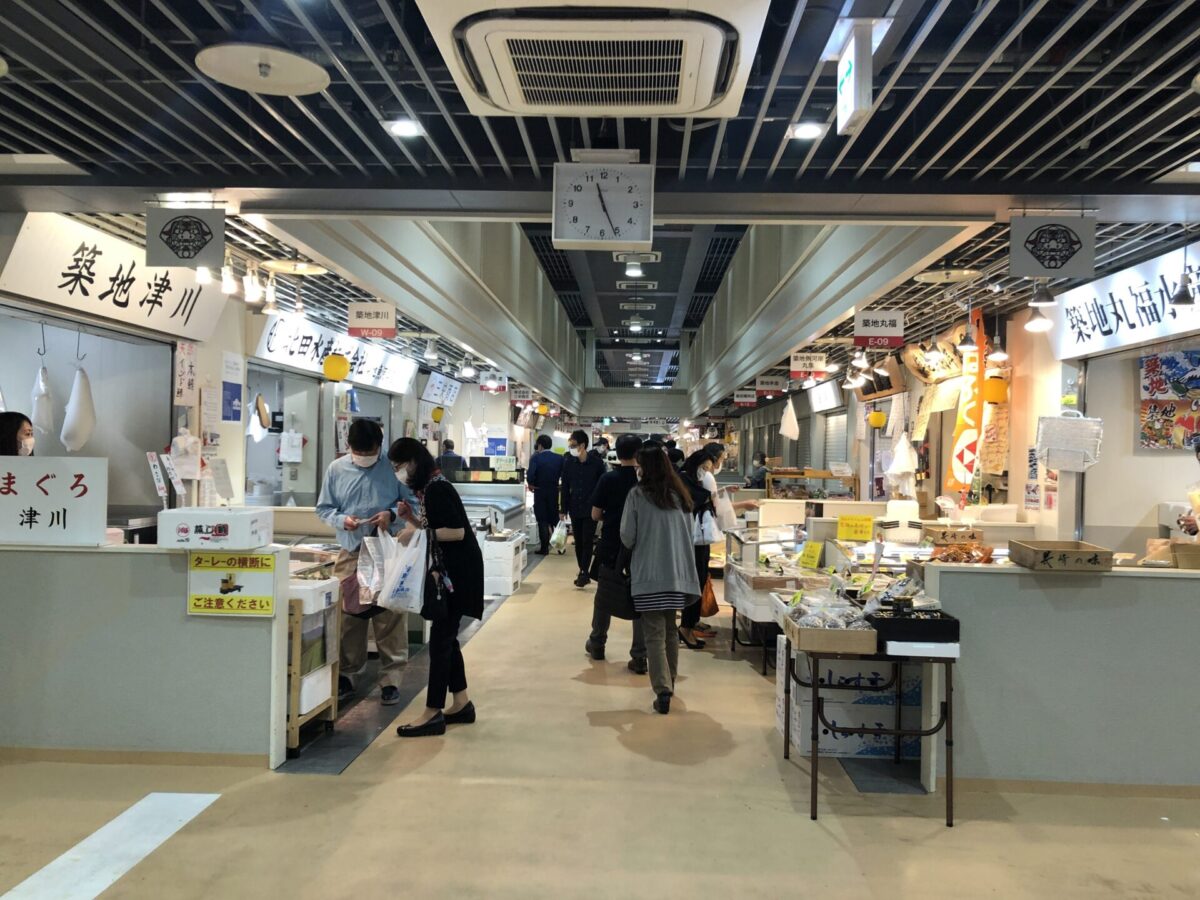 Take a good ocean view from the observation deck
Go to the 5th floor of Block 6 to access the park area of the observation deck. You can enjoy the beautiful view of the ocean and on a clear sunny day, you may see Mt. Fuji!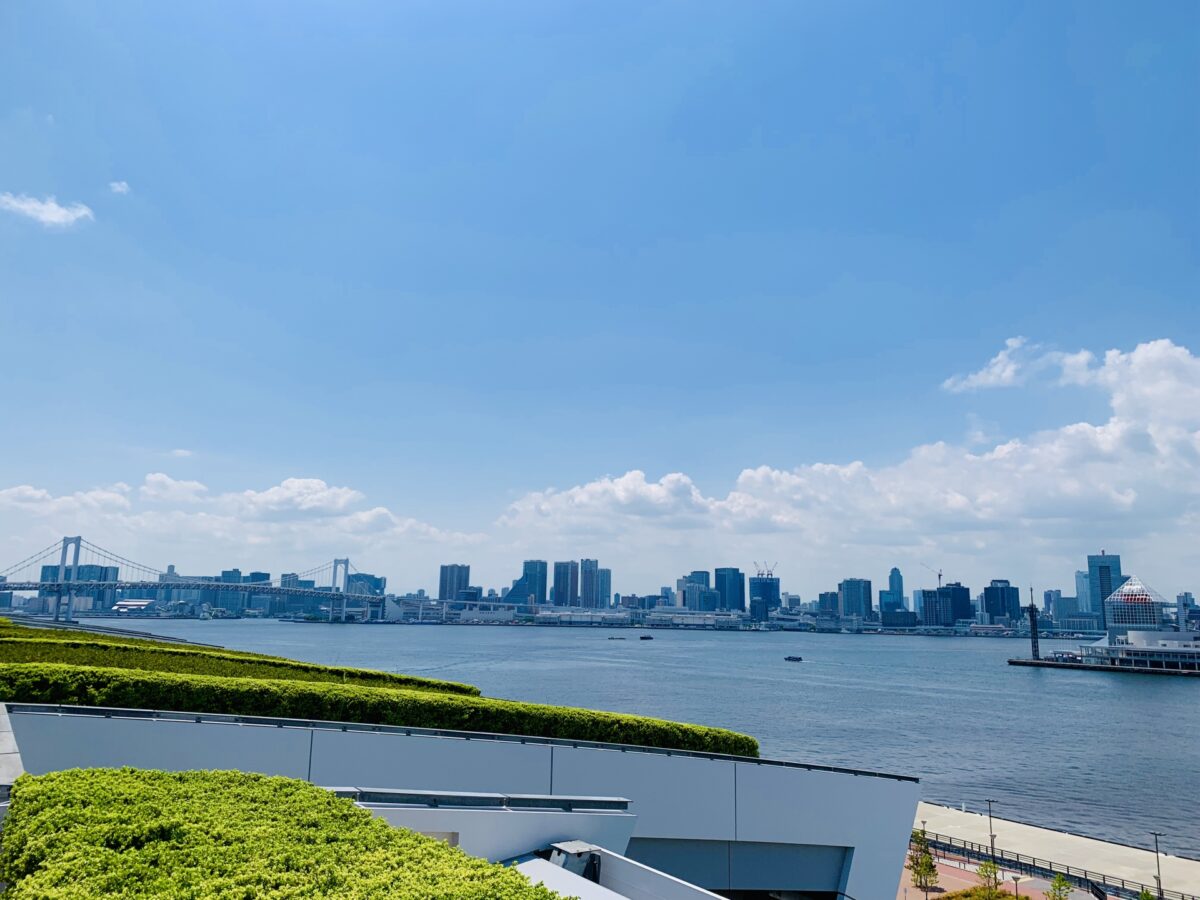 Popular restaurants in Toyosu Market
There are 39 restaurants in the Toyosu Market including sushi, tempura, soba, Chinese food, curry, and Japanese-Western fusion food.
Sushi Dai is one of the most famous Sushi restaurants in Japan. You need to wait for 3-4 hours!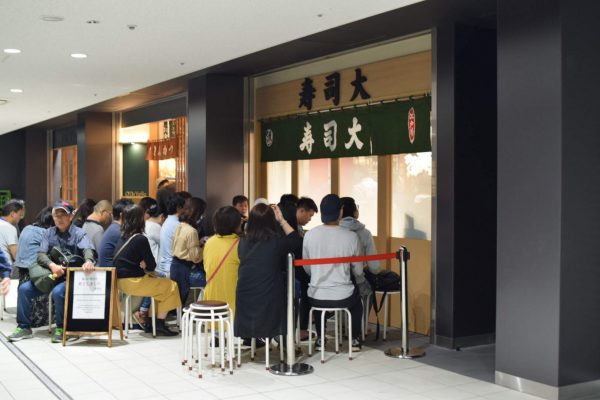 Oedo is famous "Kaisendon" (Sushi bowls) restaurant.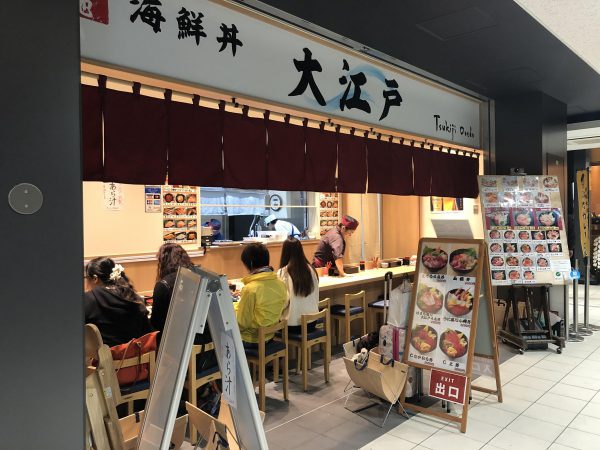 There are not only seafood restaurants but also ramen, curry, and beef bowl restaurants in Toyosu market.
Find out more about the restaurants in Toyosu Market in the article below.
What time is the best time to go to Toyosu?
Our recommendation is to go to Toyosu around 6:00am and see the auction and have breakfast there!
After 9:00am, there is less value to visit the Toyosu market because it's not easy to access and there is less to see and do around that time.
So if you want to visit after 9:00am, we would recommend going to Tsukiji outer market instead.
Heading there in the early morning is the key to enjoying the Toyosu market!
Tours in Toyosu
Toyosu Wholesale Market Explore and Sushi Making Tour will offer you the best time in the market with our knowledgeable local guide.
This tour includes exploring Toyosu Market and participating in the sushi-making class.
*We will not be able to enter the intermediate wholesale market area since we need special permission which is only for professionals.
Toyosu Wholesale Market Explore and Sushi Making Workshop
On this half-day tour, you can gain insight into Japanese culinary culture and how to make perfect sushi! Our guided tour takes you through Toyosu Market, the l...
Access information to Toyosu Market
Nearest station: Shijo-Mae Station (Yurikamome line)
#0ption1. Go Shinbashi station and transfer to Yurikamome line to Shijo-mae station (27 mins)
#option2. Go Toyosu station and transfer to Yurikkamome line to Shijo-mae station (3mins)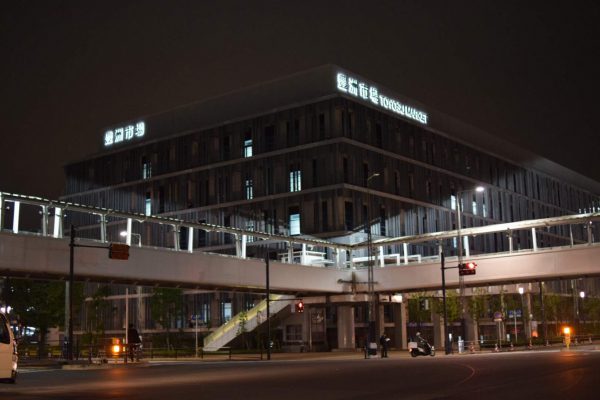 We totally recommend you to go to the both Tsukiji market and Toyosu market to get more understandings for Japanese culinary culture and to get local experience you can only get in Japan even though a part of Tsukiji market has moved.
Hope you enjoyed this article and get more idea what Toyosu market is!
▼Pics of Toyosu market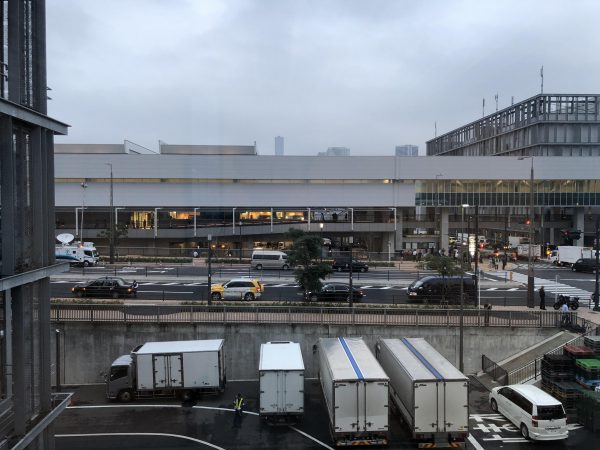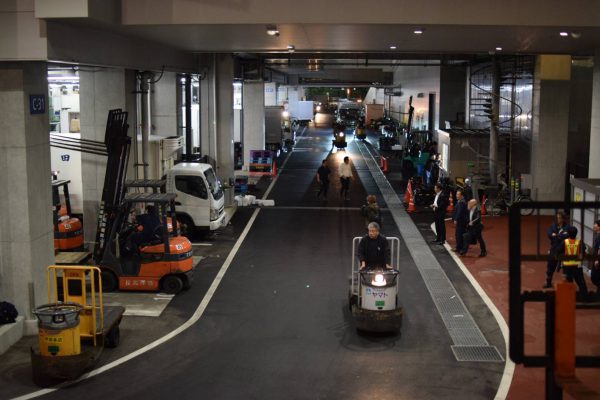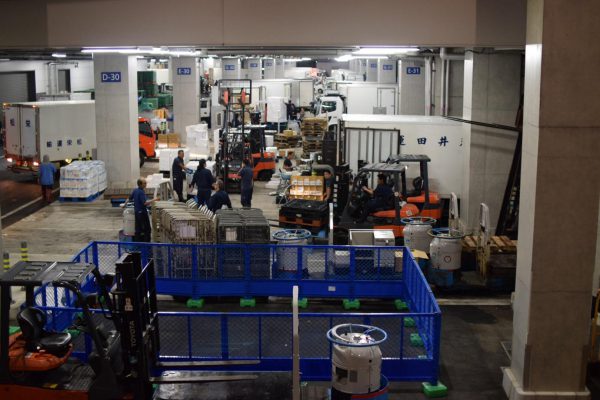 What hotel is closest to Toyosu market
You may also like below articles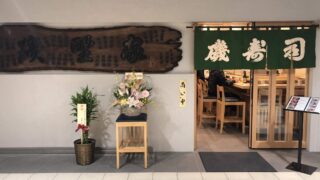 Toyosu Market Restaurants Guide- The Best Places to Eat
As regulars to the market, here are our recommendations for where to eat at Toyosu Market in Tokyo!