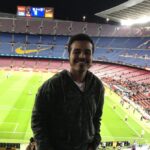 Writer's Profile
Brandon Spencer is currently an intern from the United States. He recently graduated from Berry College, majoring in sports communications, and is currently seeking many different work opportunities in various countries around the world. He loves exercising, video games, anime, and pro wrestling. He's also a big fan of soccer, so you can catch him watching a game or taking part in one!
This post may contain some affiliate links. When you click through and make a purchase we may receive some commission, at no extra cost to you.
Toyosu is an artificial, manmade island located near the Tokyo Bay area. One of the main premises of Toyosu, which was created during the 1930's, was to build a community for recreational purposes, meaning there are a multitude of different activities one can take part in when visiting. While there are an abundance of things one can do, we'll try and narrow down the 10 best things to do in the Toyosu area for both tourists and locals alike!
1. teamLab Planets TOKYO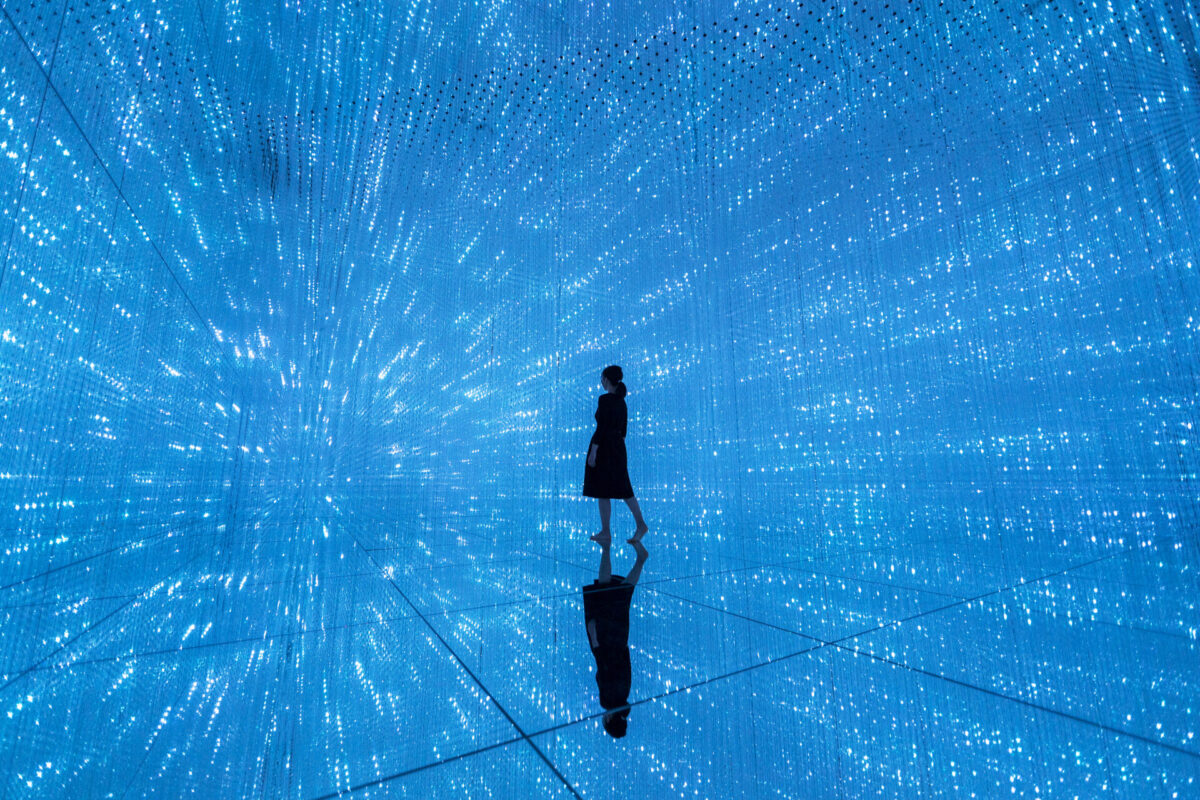 Perhaps one of the most popular locations for both tourists and locals is teamLab Planets Tokyo. TeamLab offers those who participate an immersive experience with artwork unlike anything you've ever seen (and felt) before! In this state of the art exhibit (get it?), you get the experience of being "one" with the world, as you go barefoot and begin exploring through gardens and walking through water, all the while seeing the artwork alter under the presence of more people entering the exhibit. If you're planning to visit Japan or are already here, we highly recommend checking out teamLab Planets, especially since it is said to be closing down to the public by the end of 2023!
Purchase your tickets here: teamLab Planets Tokyo
If you want to know more about the ins and outs of teamLab Planets, check out our article that talks about everything teamLab down below!
2. Toyosu Fish Market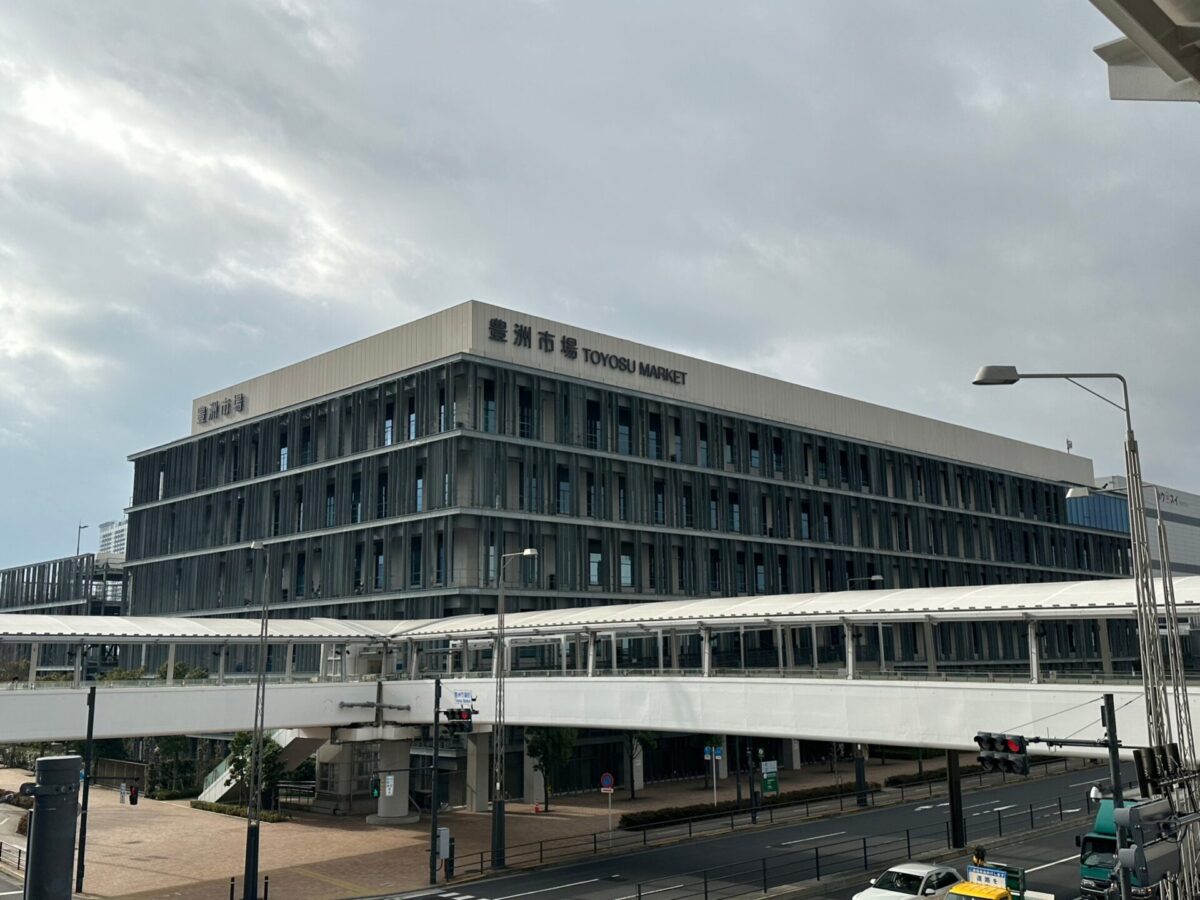 The famous tuna auction that once took place at Tsukiji fish market has since been relocated to none other than the Toyosu fish market. Almost double the size of Tsukiji, Toyosu fish market allows you to see the tuna auction by watching from the floor above, getting a bird's eye view through the gallery and observation decks. However, if you want to catch the auction you have to get there early (between 5:00-6:30 AM). If you aren't really interested in the auction and just want to get some delicious food, then arriving later wouldn't be that bad, but I wouldn't recommend arriving too late as most of the markets do tend to close around 1:00-2:00 PM, seeing as they tend to run out of ingredients by this time. If you want a fun and educational tour of the market as well as a sushi making experience, have a look below!
▶Toyosu wholesale market explore and Sushi making special tour
If you want a complete guide to everything there is to do at the Toyosu fish market, then we got you covered, check out our guide for the Toyosu fish market below!
3. Urban Dock LaLaport Toyosu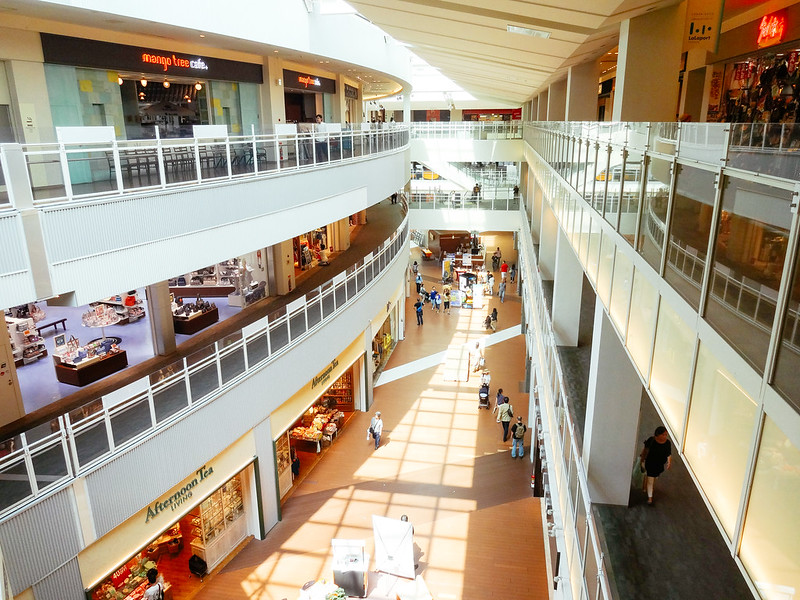 LaLaport Toyosu may be the dark horse of this list, just because of the sheer amount of stores and places one could go to at this mall! If you're a fan of shopping, LaLaport has over 190 stores you could explore, making it one of the largest malls around Tokyo. The mall itself is divided into 3 locations, Toyosu buildings 1-3, with Toyosu building 1 being the main building to the mall, while the other two are connected via the sky bridge. There's even a movie theater (United Cinemas Toyosu) and an amusement park (KidZania), which makes it a great spot for both tourists and families. If you are in the Toyosu area, we highly recommend stopping by LaLaport Toyosu for a day of endless possibilities.
4. Toyosu Gururi Park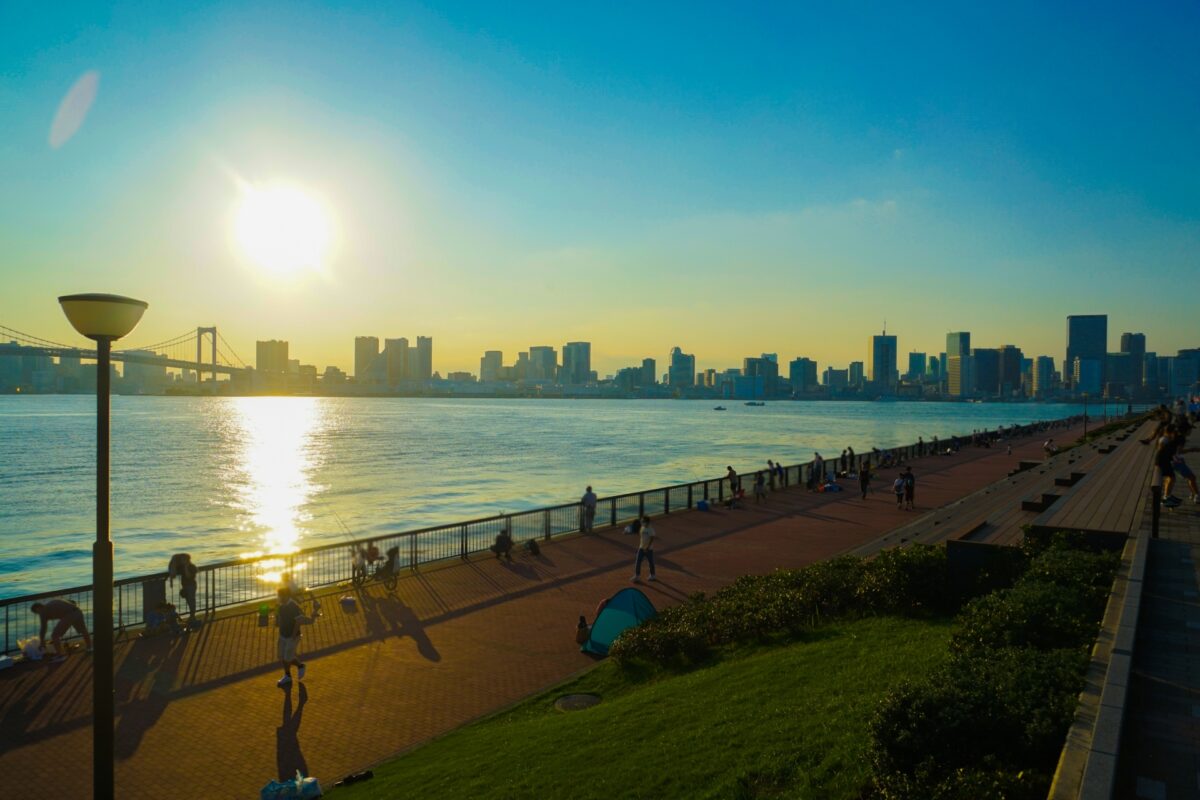 If you're looking for a less crowded, more relaxed area to explore (depending on the time of day), then Toyosu Gururi Park is just the place for you. Gururi park is typically an area where you can find people lounging around, having picnics and barbecues, and exercising along the harborstrip. Gururi is just one of the four main parks you can find in the Toyosu vicinity. Enjoy a nice stroll, taking in the colorful flowers and the smell of the sea, whilst basking in the view of the Rainbow bridge and Tokyo Skyline!
5. Ariake Garden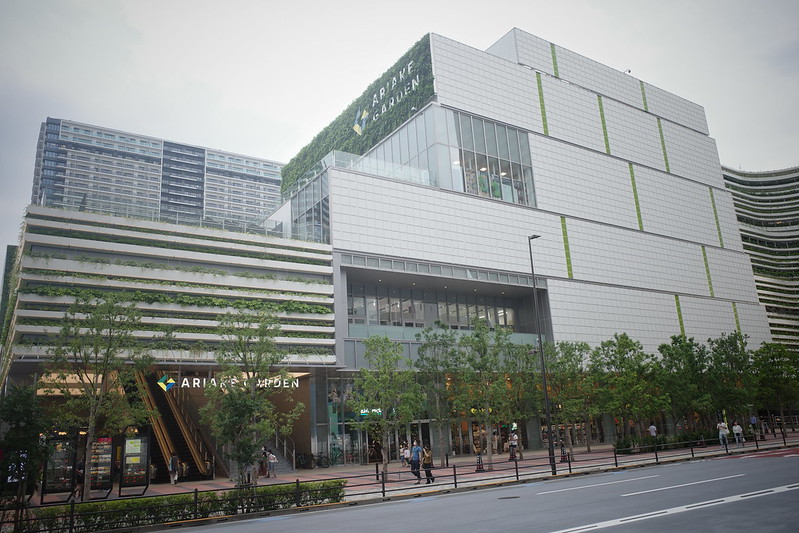 If you thought LaLaport wasn't big enough, then let's introduce you to this gargantuan sized area called the Ariake Garden. Similar to LaLaport, Ariake Garden has multiple buildings and areas that cater to the varying interests of visitors. The mall building houses over 200 stores, all the while connecting to another building with a built-in spa area, which in turn connects to the grandiose Villa Fontaine Grand Tokyo Ariake hotel. Oh yeah, if that wasn't enough there's also an 8,000 seater theater hall and 6,800 sq. meter park in and around the area too. If you're looking for a place to shop, unwind, or even a place to stay around Toyosu, we recommend checking out the Ariake Garden!
6. Rainbow Bridge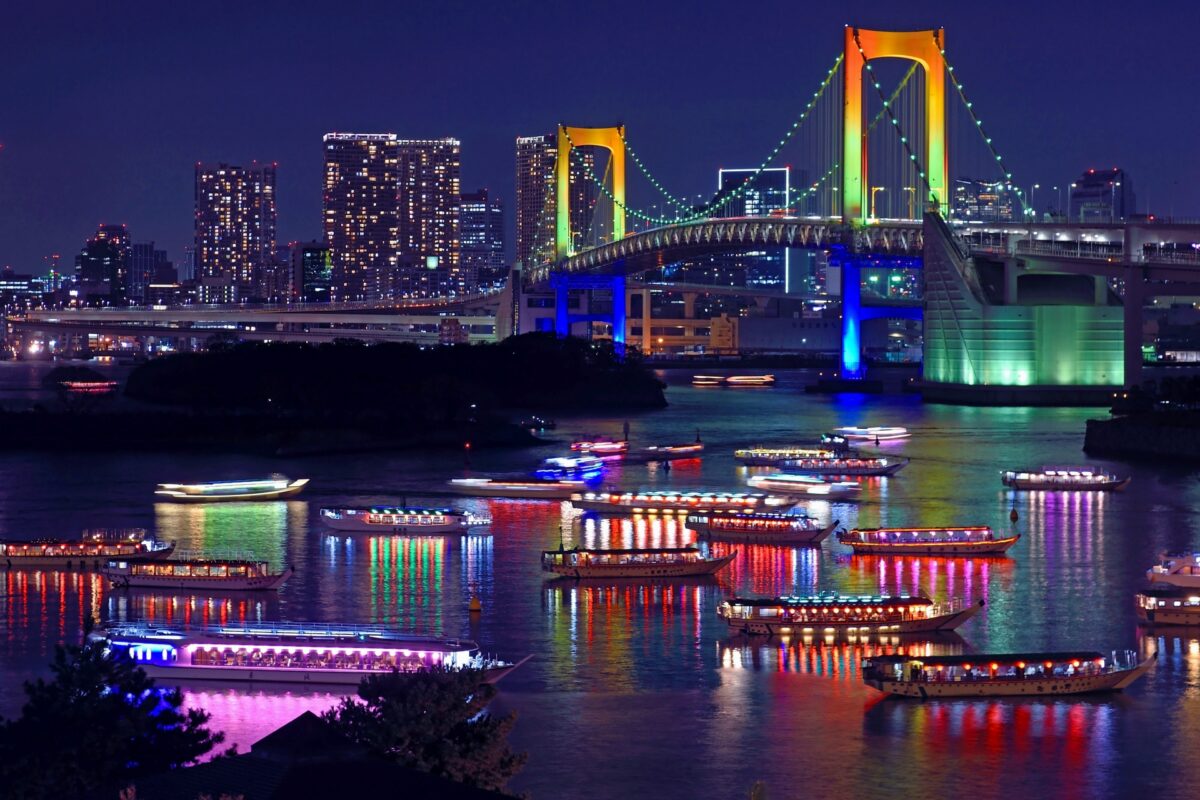 Yes, Rainbow Bridge is THAT bridge you always see in movies and social media posts about Japan. Since its opening in 1993, Rainbow bridge has been a stable spot for tourists to visit for years, especially during the evening as the bridge illuminates the night sky with over 400 fluorescent lights! There are two walkways, north and south, on the second deck of the bridge called the Rainbow Promenade and along the way there are multiple observation decks, so you can get views of Tokyo Tower, Tokyo Skytree, and Tokyo Bay. These walkways are about 1.7 km long, so the bridge is an ideal place for tourists and joggers alike. Cycling isn't permitted on the second deck, but they do offer you platforms to attach to the wheels so you can walk the bike across the bridge free of charge.
If you want to learn more about the Rainbow bridge, then check out our in-depth article down below!
7. DiverCity Tokyo Plaza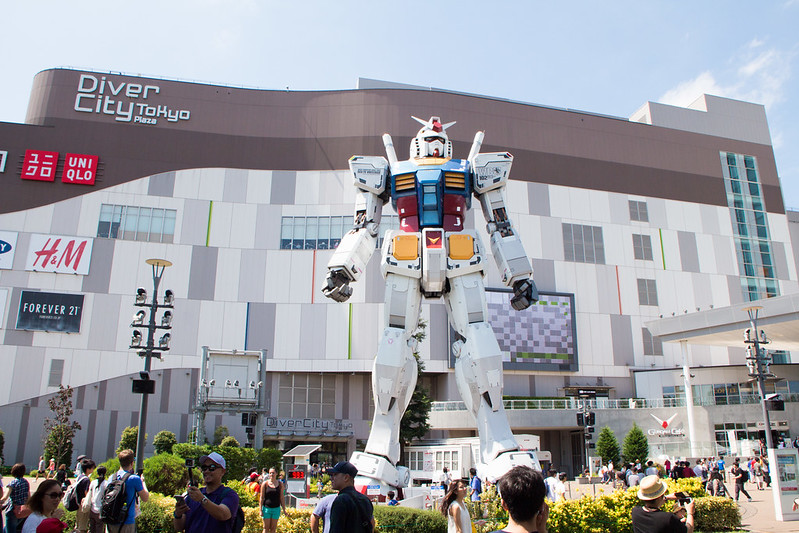 There sure are a lot of shopping malls around Toyosu, but we're recommending them for good reasons! DiverCity Tokyo Plaza is yet another popular shopping area located around the Toyosu area, with the plaza containing 7 floors featuring various types of unique stores, museums and concert halls. This mall outlet is also home to the giant, full scale GUNDAM figure that takes the shape of its alternate form (from unicorn mode to destroy mode) at different times throughout the day! DiverCity is nearby DECKS Tokyo beach and AquaCity Odaiba, which makes it a great spot if you're planning on making it an all-day excursion.
8. Tokyo Gas Science Museum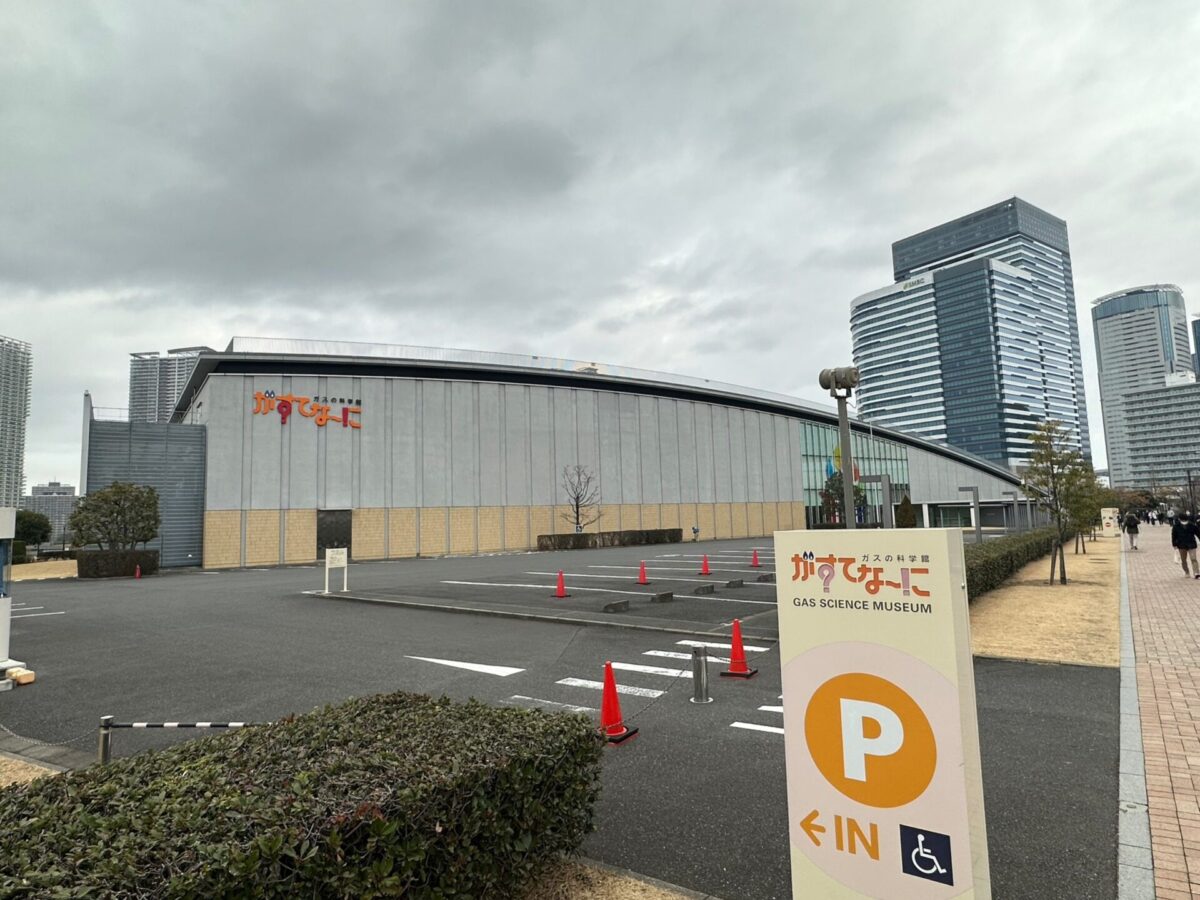 Now, when talking about places that would be great for families, the Tokyo Gas Science Museum may be at the top of the list. I know what you're thinking, kids having fun at a museum, really? But, this right here isn't your ordinary, run of the mill museum. It's an interactive, hands-on experience that will keep your kids engaged, all the while having them learn about the many uses of natural gas. Oh yeah, did we mention that this museum is FREE? I know your eyes lit up when you read that, I mean who doesn't like free stuff! With it being only a short walk away from LaLaport, why not check out the gas science museum during your Toyosu ventures!
9. Small Worlds Tokyo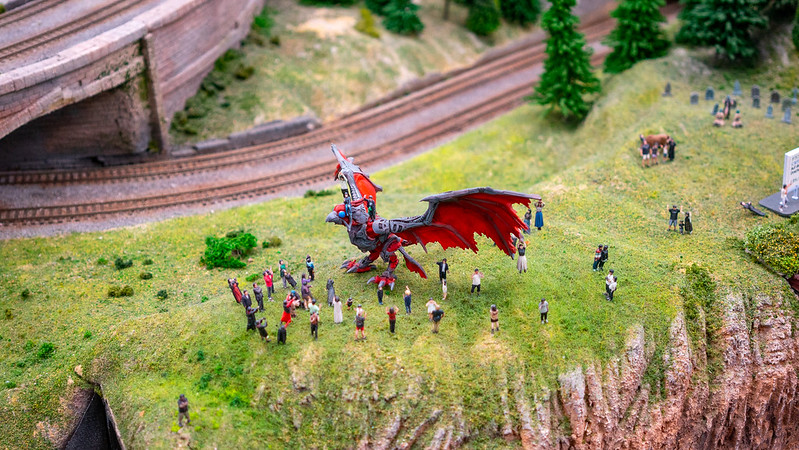 If you're a fan of figurines and small-scale collectibles, Small Worlds Tokyo will be the place you've always dreamed of. Small Worlds Tokyo is an indoor theme park that features miniature attractions that vary from one another in an emphatic way. From being able to watch the launch of a miniature space shuttle to living out your weeb-like fantasies by exploring the incredibly detailed Sailor Moon and Evangelion exhibits. When you explore through the various exhibits this theme park has to offer, you'll realize it's not such a "small world" after all, is it?
10. Tsukishima Monja Street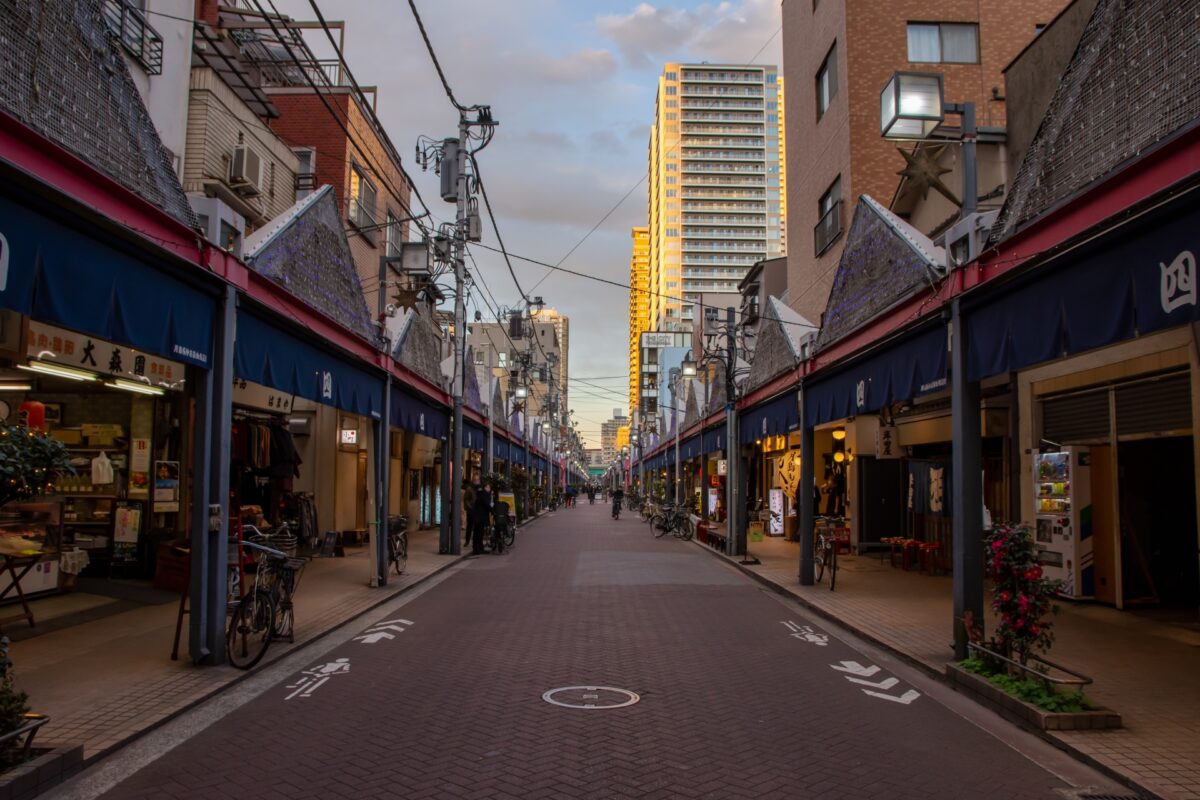 Lastly, if you're looking for a good area to quench your Japanese street food needs, look no further than Tsukishima Monja Street. As the name suggests, monjayaki is the main course you'll find around Tsukishima, with there being over 70 different restaurants down monja street alone. Monja, for those who aren't familiar with it, is a dish that's derived from okonomiyaki. However, the difference between the two lies in the batter as monja tends to have a more liquid-like texture (using more water and dashi stock), compared to its dry, pancake-battered counterpart. While it's not the most appealing dish on the eye, looks can be deceiving as monja is one of Japan's most popular street foods. If you're in the Toyosu area and are looking for a quick bite to eat, why don't you check out Tsukishima Monja street!
With this list, hopefully we showed you just what the Toyosu area has to offer. This place is jammed pack with even more fun activities that just didn't make the cut, but we hope you'll explore around Toyosu enough to find some possible hidden gems that we can mention in a future article. If you're ever in the Toyosu area, make sure that you check out some of these spectacular spots!
Japan Wonder Travel Tours in Tokyo
Japan Wonder Travel is a travel agency that offers guided tours throughout Japan.
From private walking tours to delicious Food and Drink tours, we can help organize the best tours just for you! If you want to explore Japan and learn more about the history and backstories of each area you are traveling in, our knowledgeable and friendly guides will happily take you to the best spots!
In addition, we can provide you with any assistance you may need for your upcoming trip to Japan, so please feel free to contact us if you have any questions or need some help!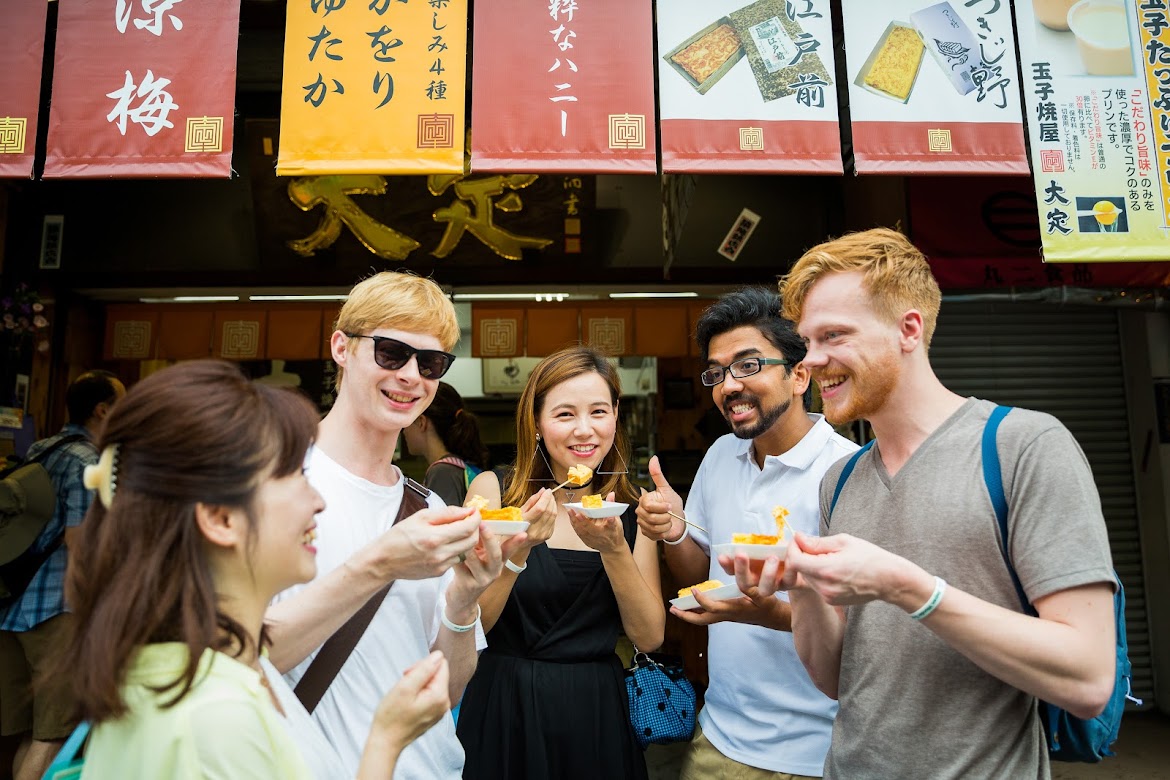 ▶Tokyo 1–Day Highlights Private Walking Tour (8 Hours)
There's no better way to explore an area than taking a tour with a knowledgeable local guide. You will have the chance to learn about the history and interesting background stories of Tokyo, as well as discover some hidden gems which can be hard to do without a guide.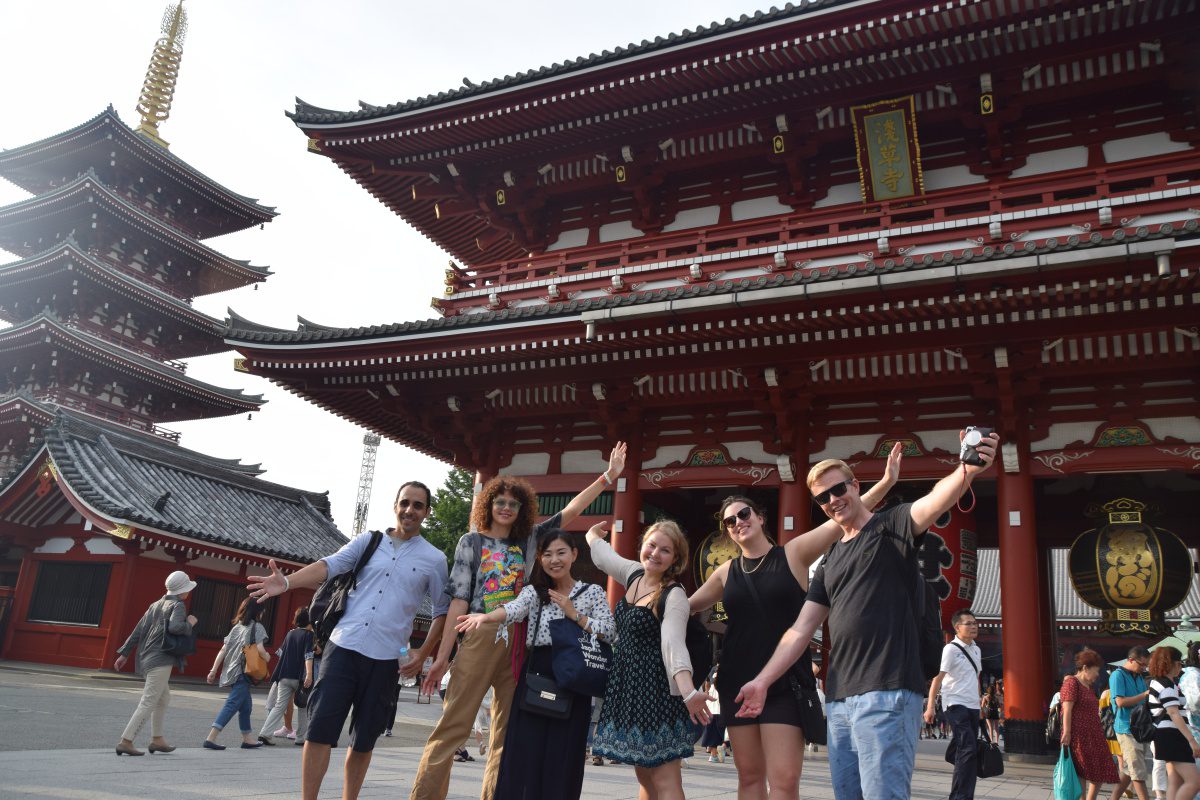 ▶Shinjuku Bar Hopping Tour: Experience Tokyo's Nightlife in Izakaya
Check out the best spots in Shinjuku while bar hopping through the lively and vibrant area. Try some delicious local food and drink as you explore the narrow yet photogenic alleys that the town has to offer. Experience Japanese izakaya culture and drink in Shinjuku like the locals!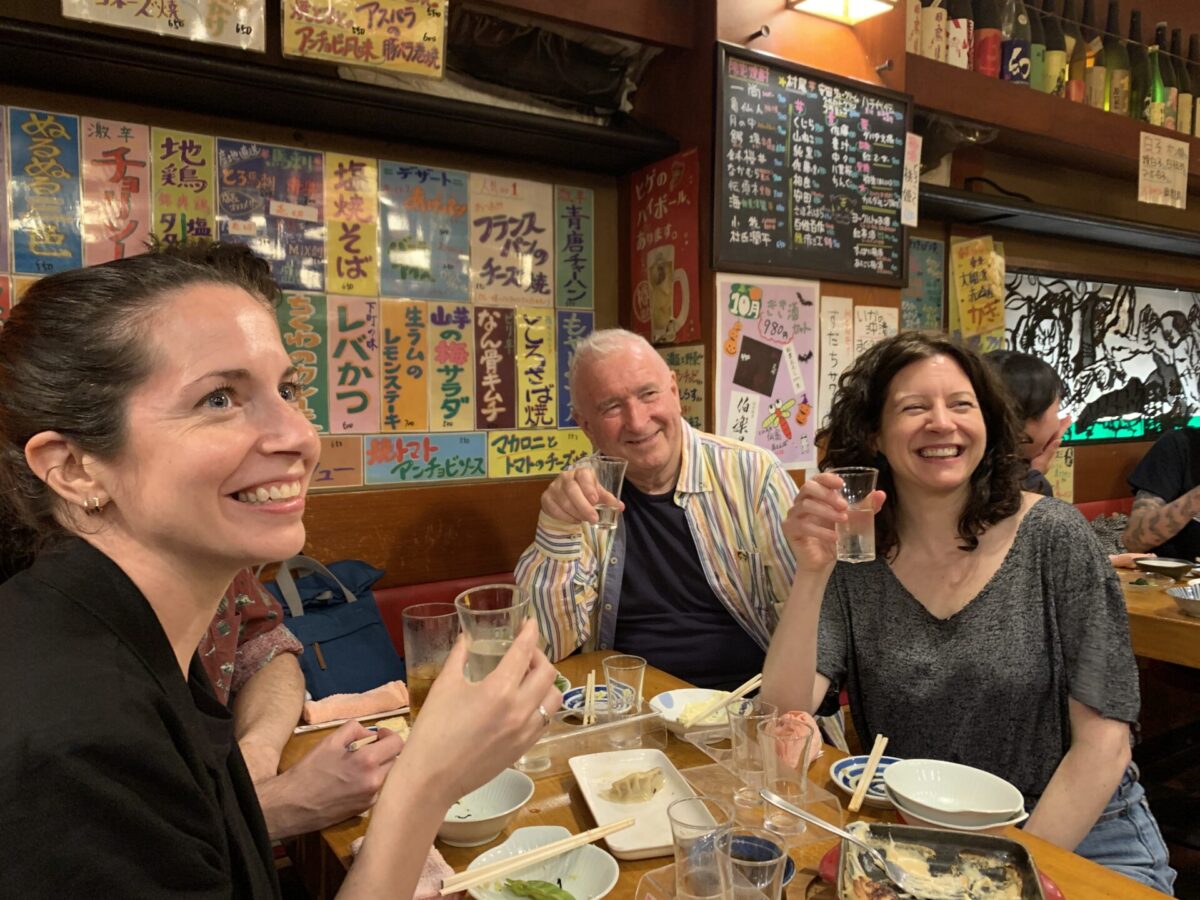 Find the Other Tours
▶Tour Packages
If you want to make travel easier, we suggest you look into tour packages.There are a wide range of tour packages out there to suit the accomodate for each traveler needs. Click the button below to find the best tour package from various Tour Operators!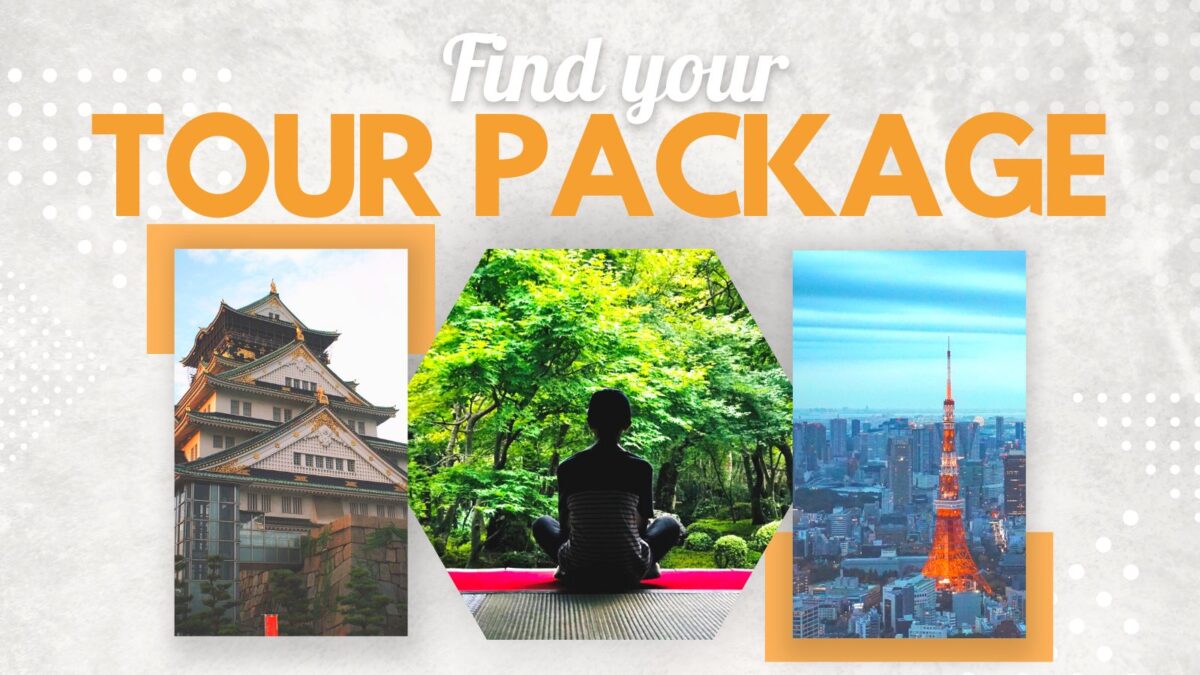 Follow us on Instagram, Facebook, Twitter, and TikTok for more travel inspiration. Or tag us to get featured!
Happy traveling!
Stay informed of the best travel tips to Japan, the most exciting things to do and see, and the top experiences to have with the Japan Wonder Travel Newsletter. Once every two weeks we will introduce you to our latest content.
Other articles you might be interested in