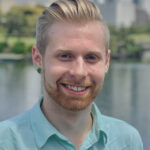 Writer's Profile
Bryce was born in California, and raised near Seattle, Washington! He's been living in Japan for about 5 years now, the first 3 spent studying at Temple University Japan. His main passion in life is writing and producing music, more specifically EDM if anyone is curious! He is very fond of snowboarding, cooking, traveling, playing video games; all of which he'd ideally enjoy with the company of his great friends.
This post may contain some affiliate links. When you click through and make a purchase we may receive some commission, at no extra cost to you.
What's up, night owls and adventure seekers! If you find yourself in the infinitely exciting city of Tokyo, specifically in the bustling district of Shinjuku, you're in for a treat. Shinjuku is one of the best areas in Tokyo to go out for a wild night of partying and much more. From the neon-drenched streets of Kabukicho to the hidden dives of Golden Gai, this ultimate guide will unleash the secrets of the after-hours fun that will leave you craving more. Let's go!

Firstly, where is Shinjuku?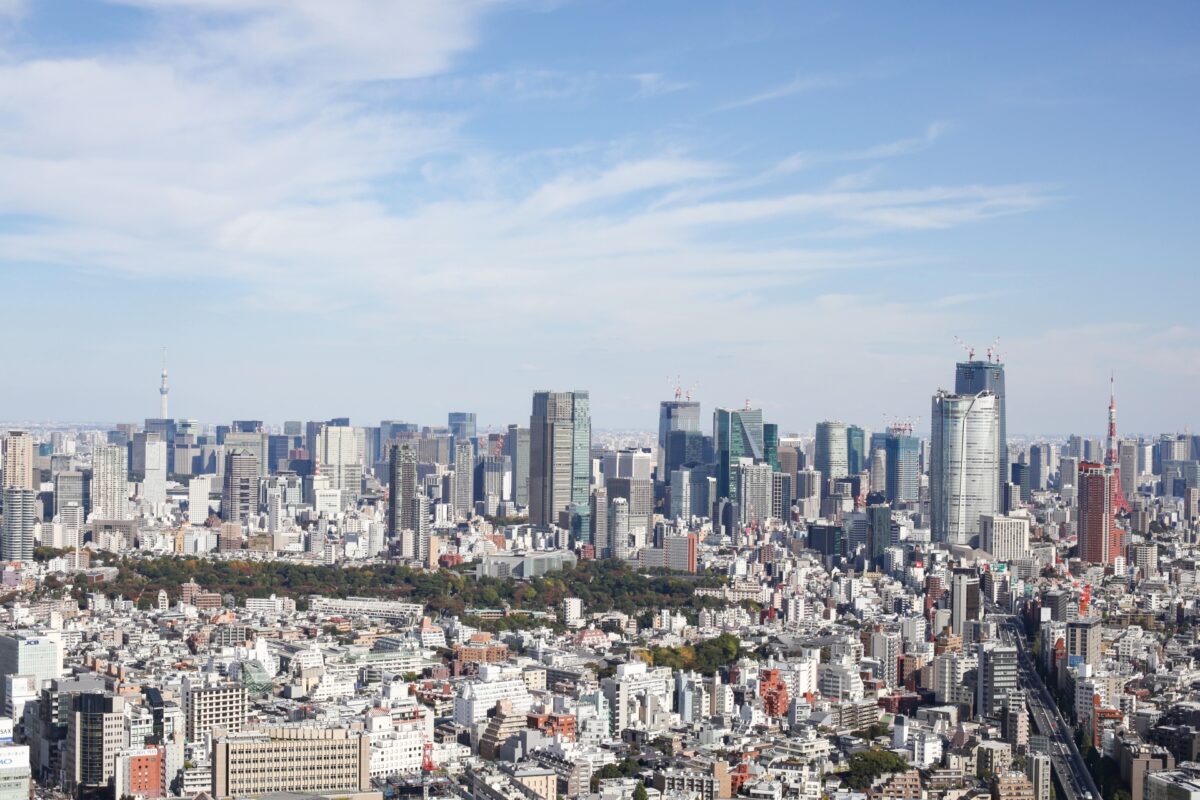 Shinjuku Station is the busiest train station in the world! It's connected to most other parts of Tokyo, so it's really easy to get to. It's to the west of Tokyo station, right below Ikebukuro and right above Shibuya. There are plenty of train lines to use to get there, but one to definitely know is Yamanote!
Important Areas to Check Out
Kabukicho: The Neon Party Spot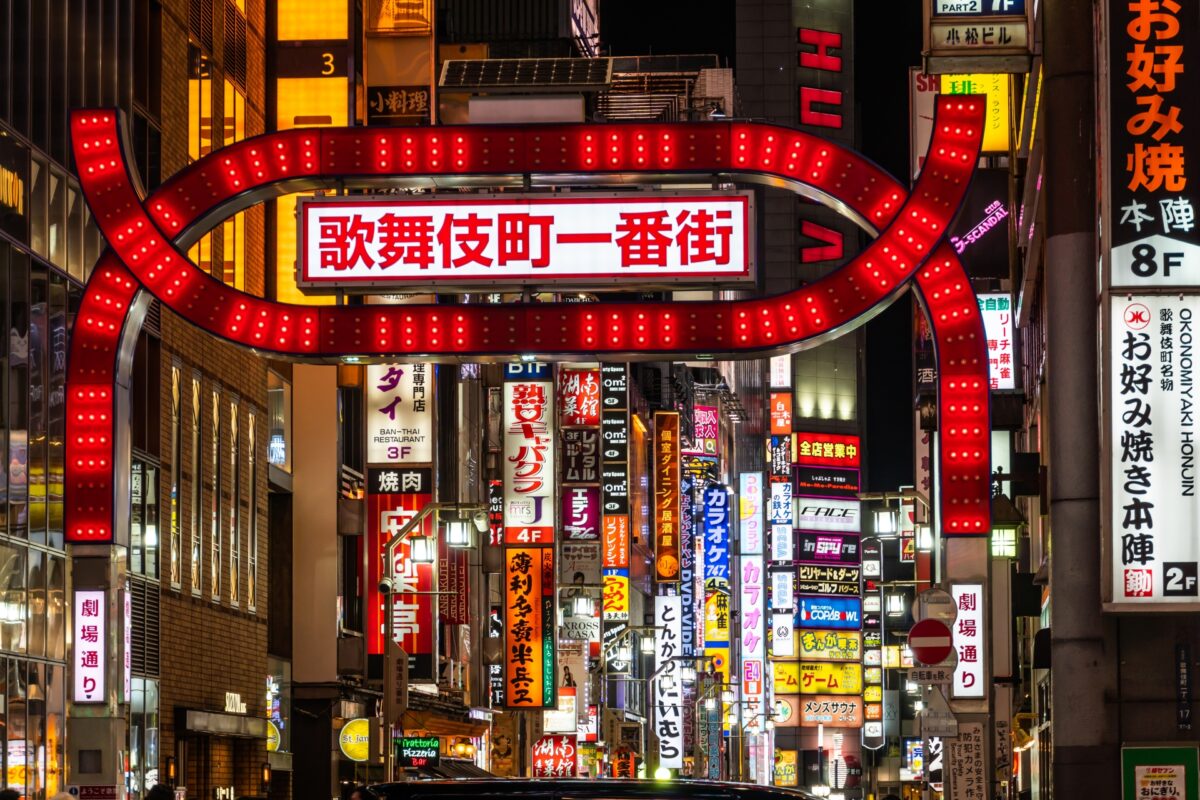 Welcome to the enthralling world of Kabukicho, Tokyo's notorious red-light district, and entertainment haven. But fear not, as it's not just about the adult-themed allure; Kabukicho hosts an array of captivating activities suitable for all-night adventurers. Embrace the neon glow as you embark on a bar-hopping extravaganza. Visit the newer Kabukicho Tower for some epic fun! Pro tip: Venture off the main streets to find hidden Izakayas (traditional Japanese pubs) and mingle with locals for an authentic experience.
Nishiguchi: Shopping for Days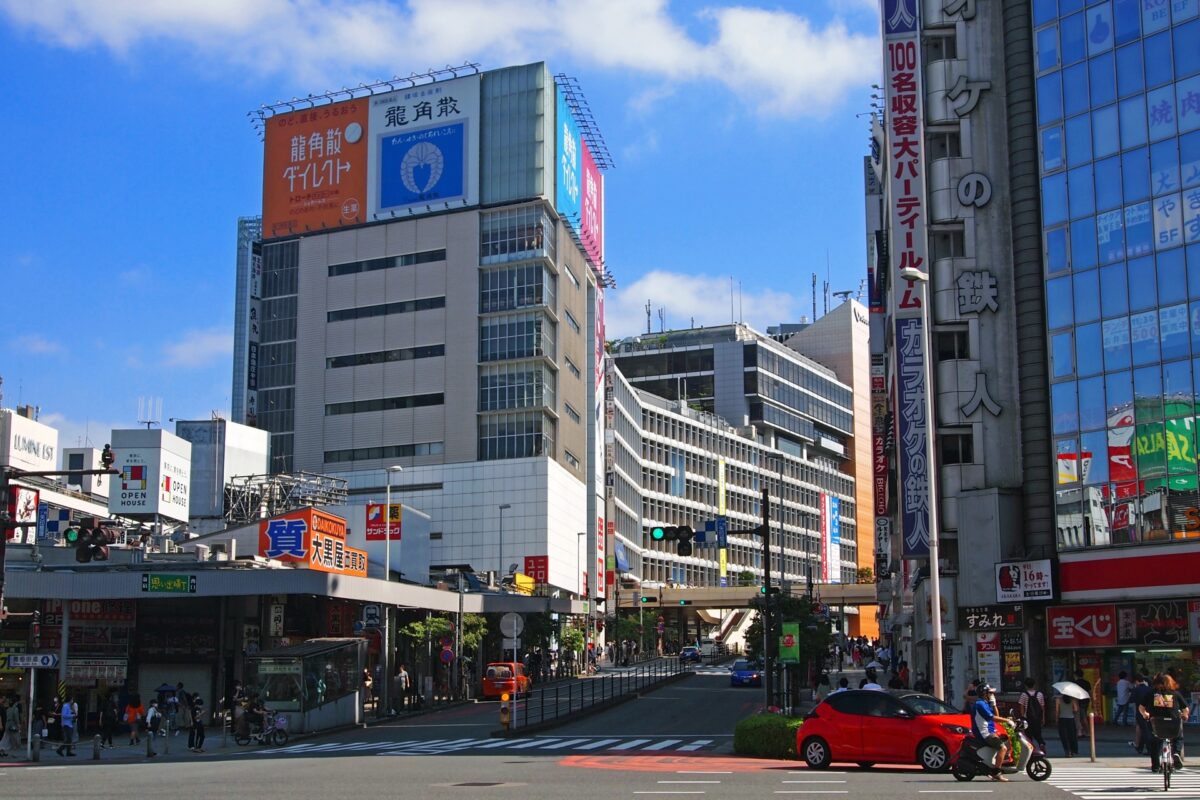 There are plenty of shopping opportunities throughout Shinjuku, but one of the main areas is Nishiguchi, or west exit. Tons of department stores tower over the streets as well as an array of smaller stores. Not to mention there are plenty of places to grab a bite to eat on any kind of budget.
Omoide Yokocho: Taste the Memories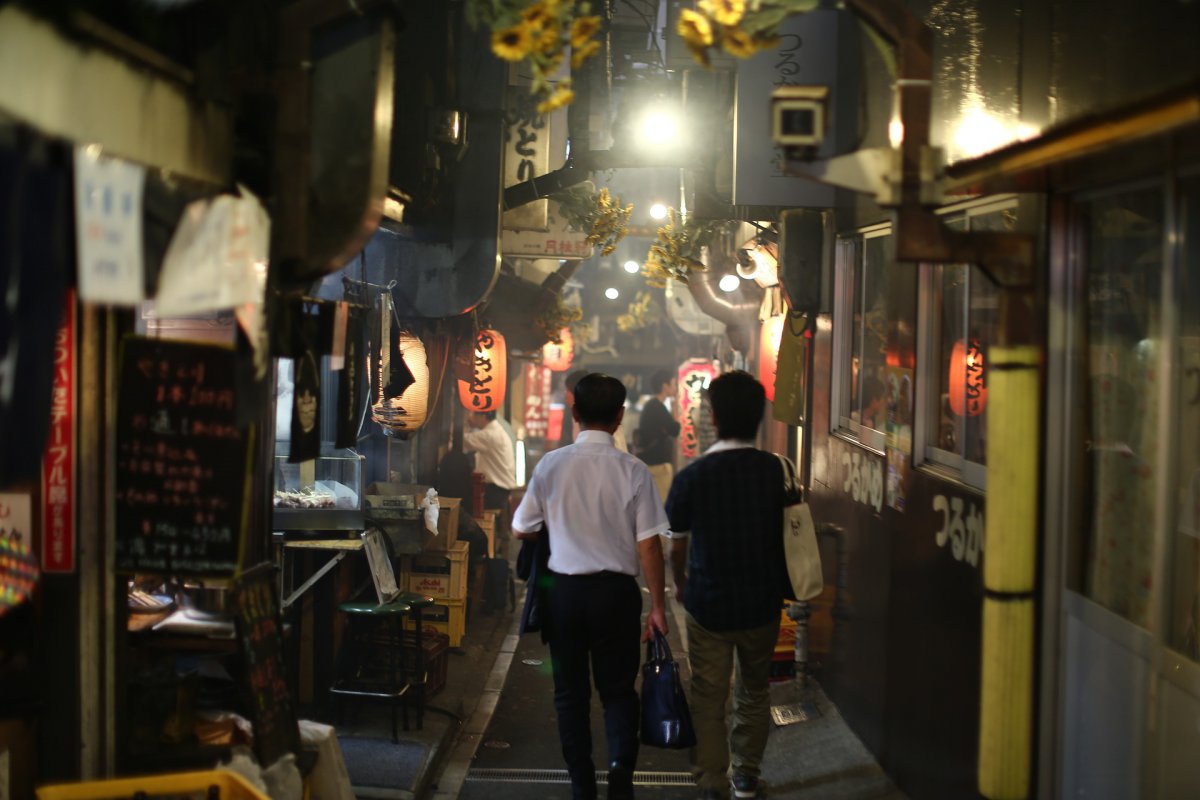 Omoide Yokocho (lit. "memory alleyway"), as the name suggests, is a place where time seems to stand still, preserving the essence of post-war Japan. Stroll through the smoky alleyways, where quaint lanterns cast a warm glow on the tiny wooden stalls. In this labyrinth of culinary delights, indulge in the best of Japanese street food, from sizzling Yakitori to a hot bowl of Ramen, among other dishes. The sheer compactness of the area is worth a visit!
Golden Gai: Bars on Bars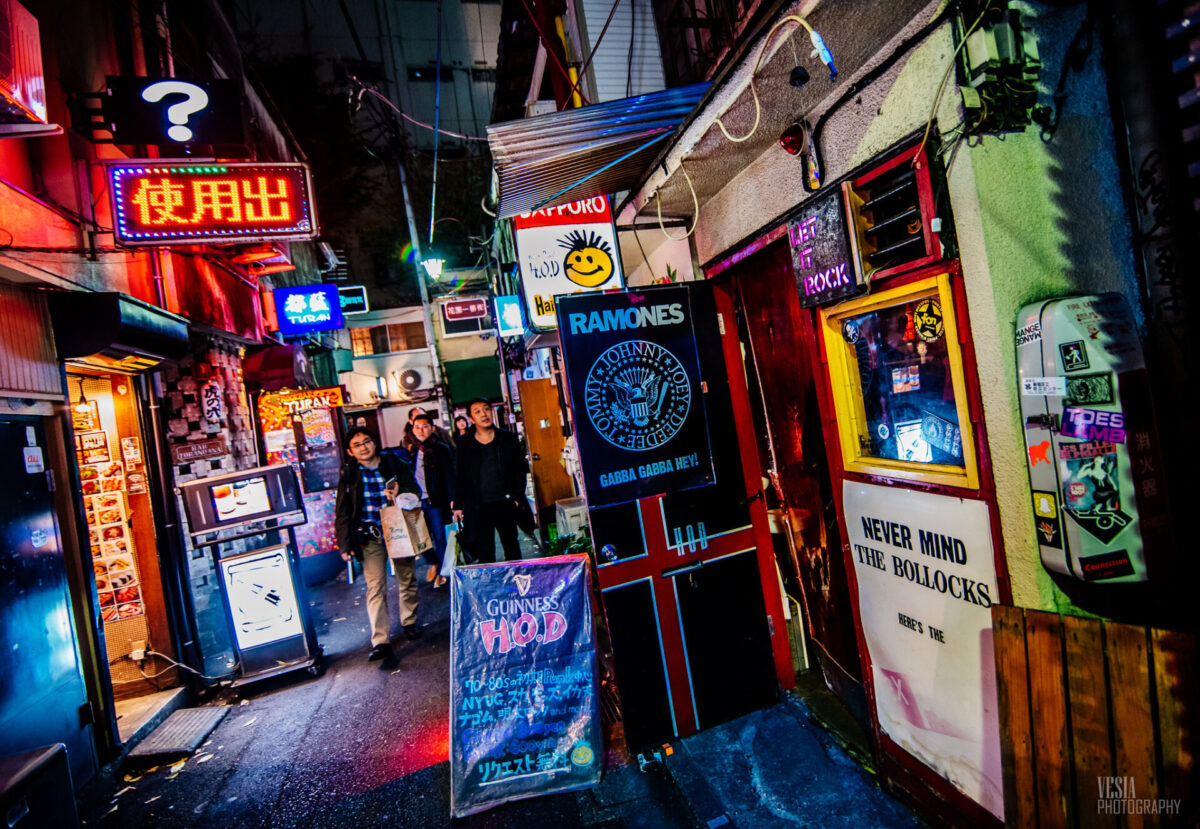 Well maybe it's not that simple, but Golden Gai, Like Omoide yokocho, is a maze of narrow alleyways crammed with over 200 pint-sized bars, rather than food spots. Each bar has its own theme and style, often catering to a select clientele. Dive into the lively atmosphere and revel in conversations with interesting characters from all walks of life.
Some Activities to Do
Bar Hopping: Embrace the Bar Scene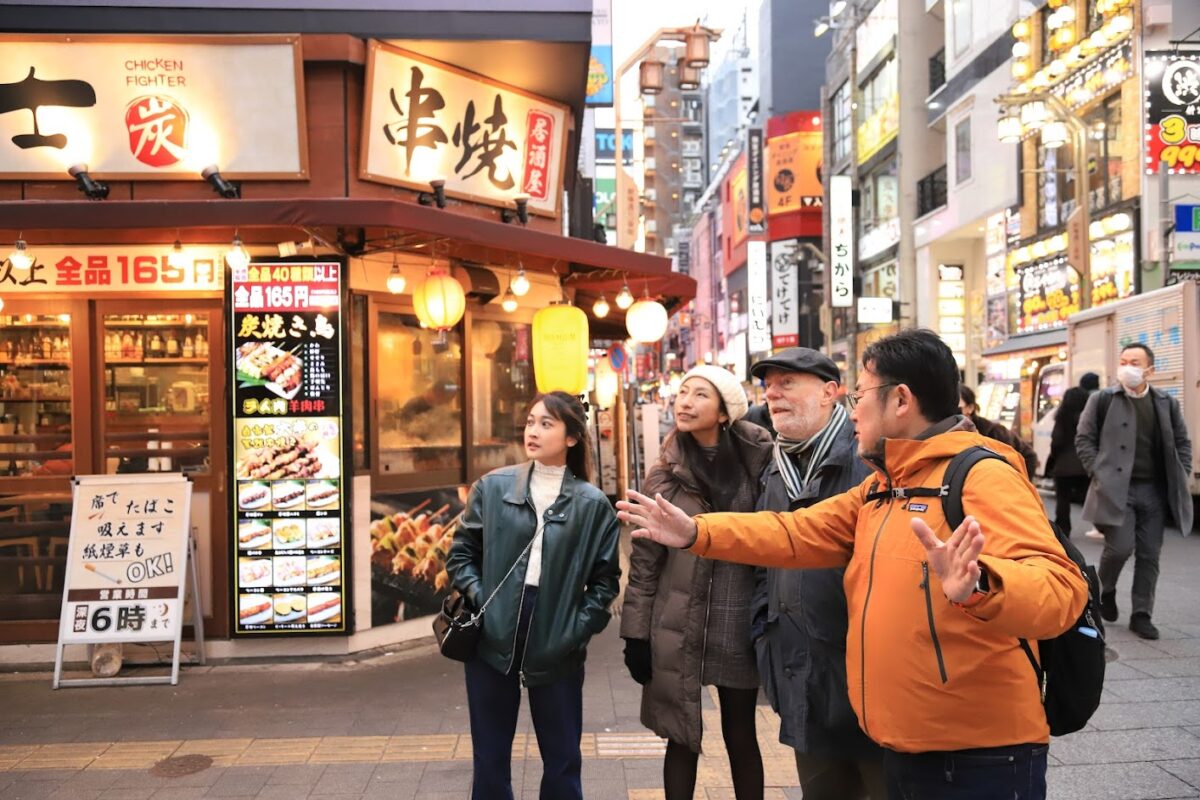 When in Shinjuku, the nightlife isn't complete without a thrilling bar-hopping adventure. The key is to explore beyond the mainstream and discover tucked-away gems. There's an array of bars out there to try, it's almost overwhelming! You'll definitely feel like coming back to try the places you couldn't the first time.
Book the best bar hopping tour in town below!
Shinjuku Bar Hopping Tour: Experience Tokyo's Nightlife in Izakaya
Explore Shinjuku on this bar-hopping tour with a professional bilingual guide! Shinjuku is the biggest drinking town in Tokyo, and our bar-hopping tour will tak...
Karaoke: Impress or un-impress your friends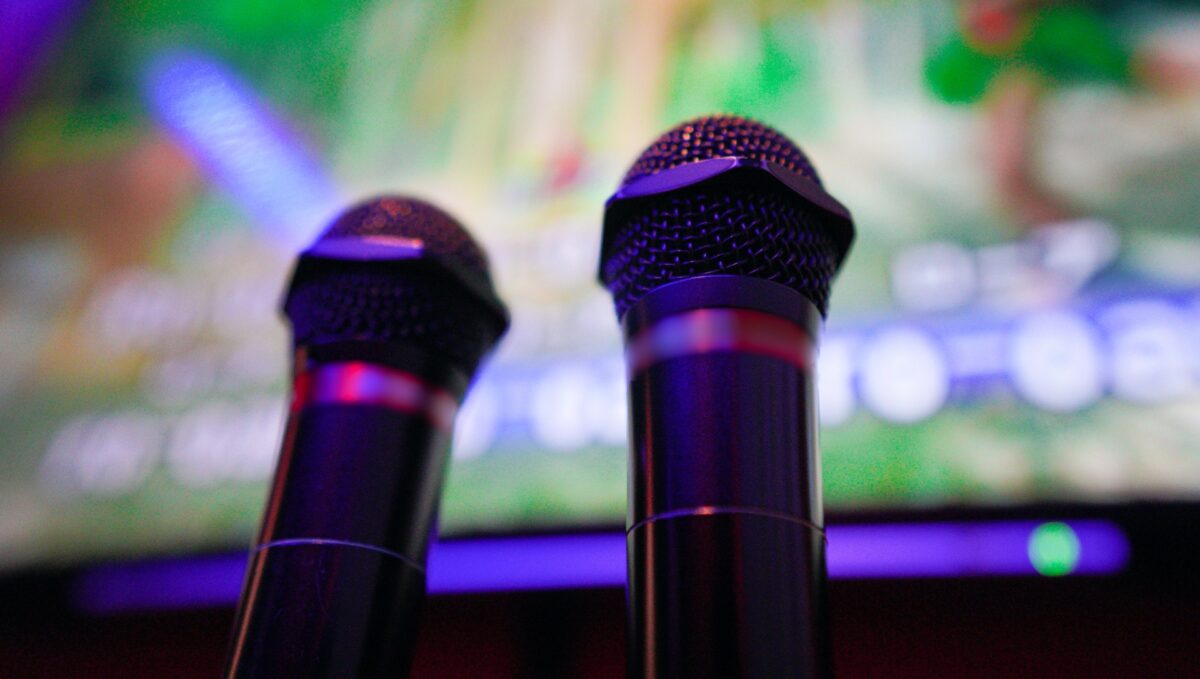 It's no secret that Karaoke is deeply ingrained in Japanese culture. In Shinjuku, you'll find multi-story Karaoke complexes that cater to all tastes and singing abilities. Before you say no due to stage fright, it's good to know that you'll have your own private room where you can belt it out to your heart's content; only your poor companions will experience your reason for hesitation first hand. Get a group of people and some drinks and grab that mic!
Batting Center: Swing for the Fences
Feeling sporty? Head to a batting center where you can unleash your inner Ichiro. No need to worry about bringing your gear; these centers provide everything you need for a satisfying batting session at a great price. Challenge your friends to a friendly competition and swing for the fences like a pro!
Good Eats: Indulge in Shinjuku's Culinary Scene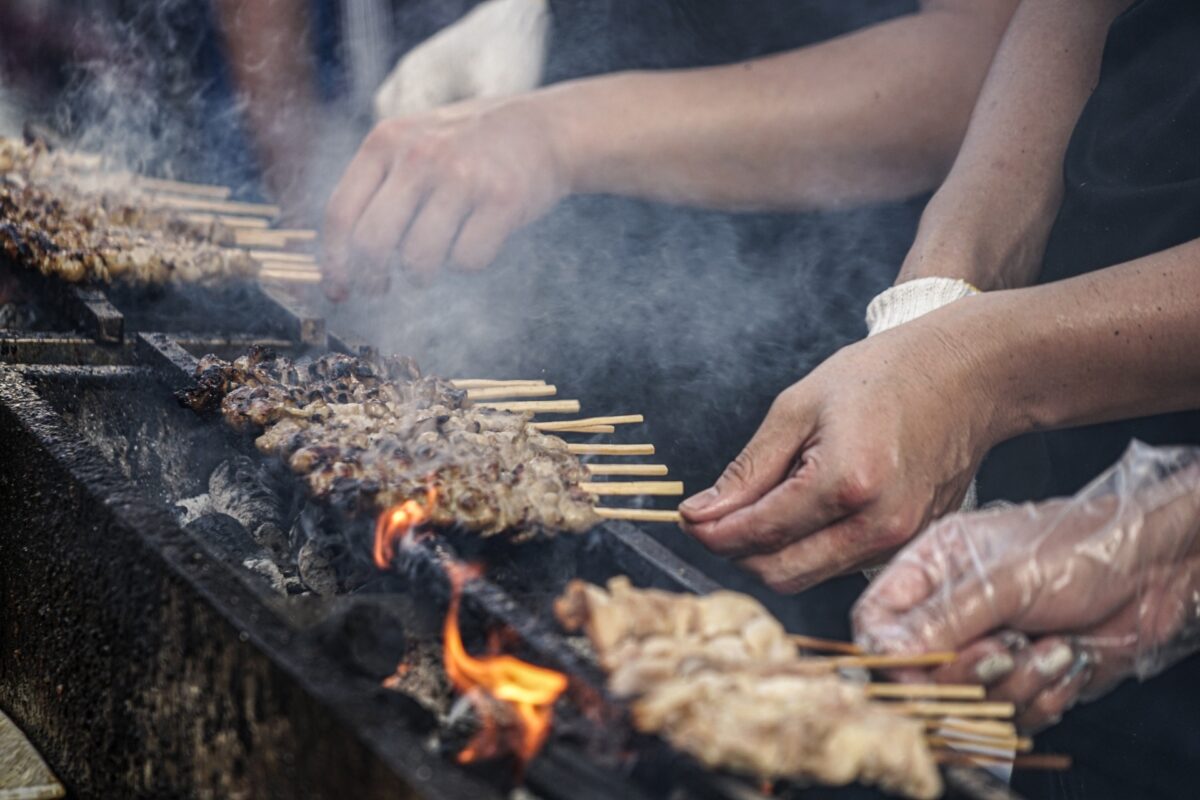 Japanese cuisine is a treasure trove of flavors, and Shinjuku is a culinary wonderland. From Michelin-starred restaurants to humble street food stalls, you'll be spoilt for choice. Be daring and try dishes you've never heard of before; who knows, you might find your new favorite meal! 
Bowling: Where strikes are alright
If you were getting a bunch of strikes at the batting cage, maybe you should be here instead! head to one of Shinjuku's bowling alleys for a mix of reliable fun and modern style. Gather your friends, put on those snazzy bowling shoes, and aim for that elusive strike. 
Sento/Sauna: Refresh and Rejuvenate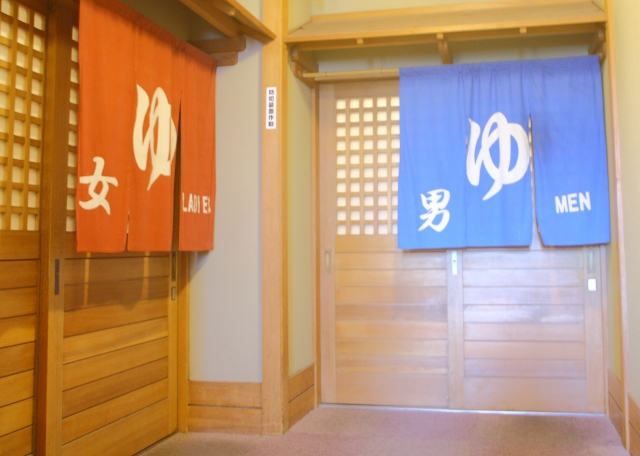 Treat yourself to a traditional Sento or sauna after a night of excitement. It's like an Onsen, but without the official hot spring water; either way you'll be able to immerse yourself in the warm waters and feel the stress melt away. The bathing culture culture is deeply rooted in Japan's history, and it's a great way to embrace local customs while pampering yourself. Pro tip: Kabukicho Tower has a wellness center!
Clubbing: Rally and then Rally some more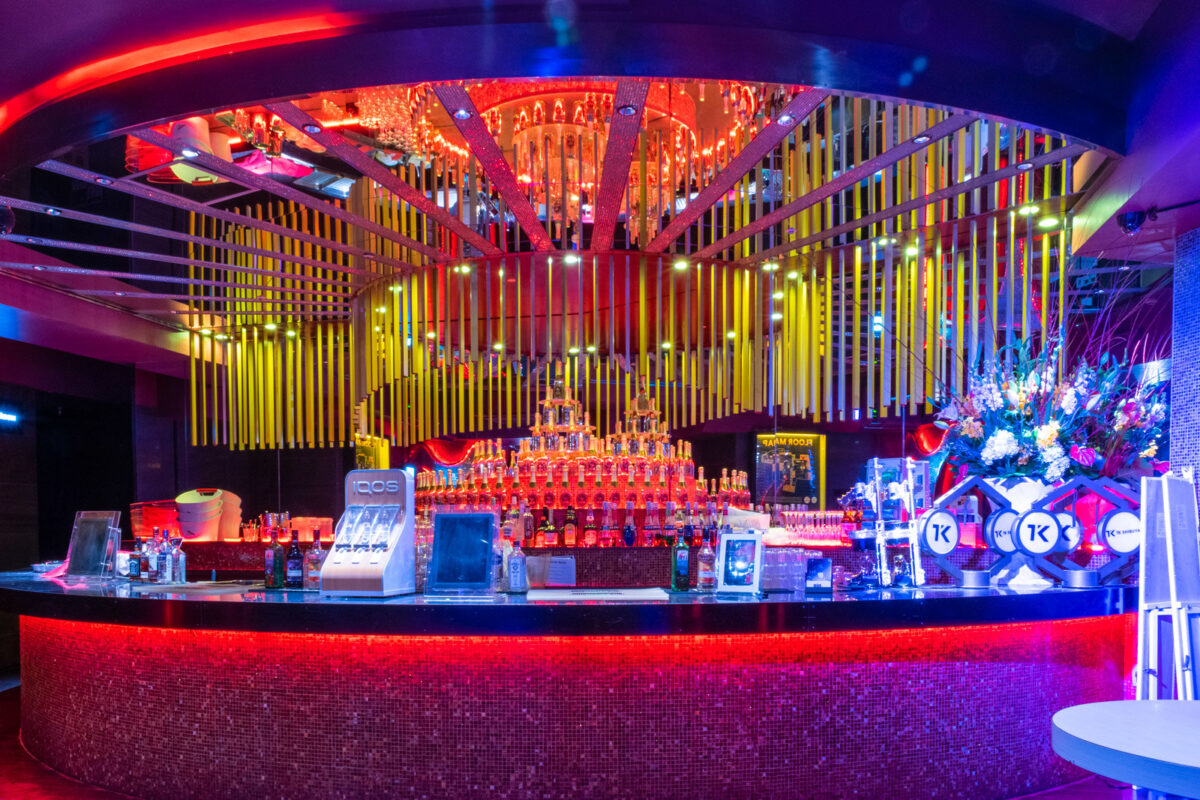 For those who love to dance until the break of dawn, Shinjuku has a lively club scene that caters to various musical tastes. Dance the night away to electrifying beats and let loose with a vibrant crowd of locals and fellow travelers. Keep an eye out for themed nights and special events for an unforgettable clubbing experience!
Tokyo Mystery Circus: Unravel the Enigma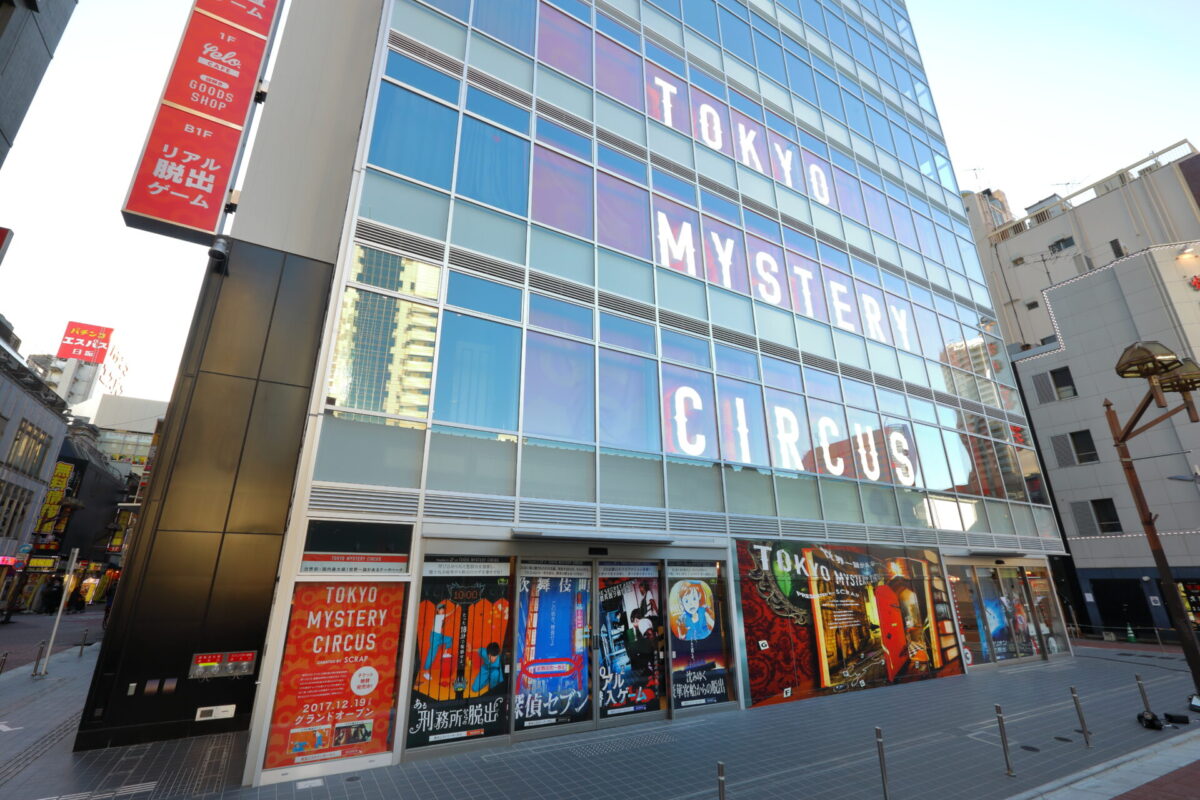 Craving an out-of-the-box adventure? Visit the Tokyo Mystery Circus, where you'll enter a world of mind-bending puzzles and escape rooms. Sharpen your wits, collaborate with your companions, and unravel the enigma to emerge victorious. This unique experience will leave you on the edge of your seat, thrilled and ready for more!
Otsukare!
Congratulations, night owls! You've conquered the vibrant domain of Shinjuku nightlife like true urban explorers. From the neon-lit streets of Kabukicho to the nostalgic charm of Golden Gai, you've tasted the best of what Tokyo's nightlife has to offer. Embrace spontaneity, delve into the local culture, and let Shinjuku's electrifying energy carry you into a night you'll never forget. Keep the adventure going, and until next time!
Japan Wonder Travel Tours in Tokyo
Japan Wonder Travel is a travel agency that offers guided tours throughout Japan.
From private walking tours to delicious Food and Drink tours, we can help organize the best tours just for you! If you want to explore Japan and learn more about the history and backstories of each area you are traveling in, our knowledgeable and friendly guides will happily take you to the best spots!
In addition, we can provide you with any assistance you may need for your upcoming trip to Japan, so please feel free to contact us if you have any questions or need some help!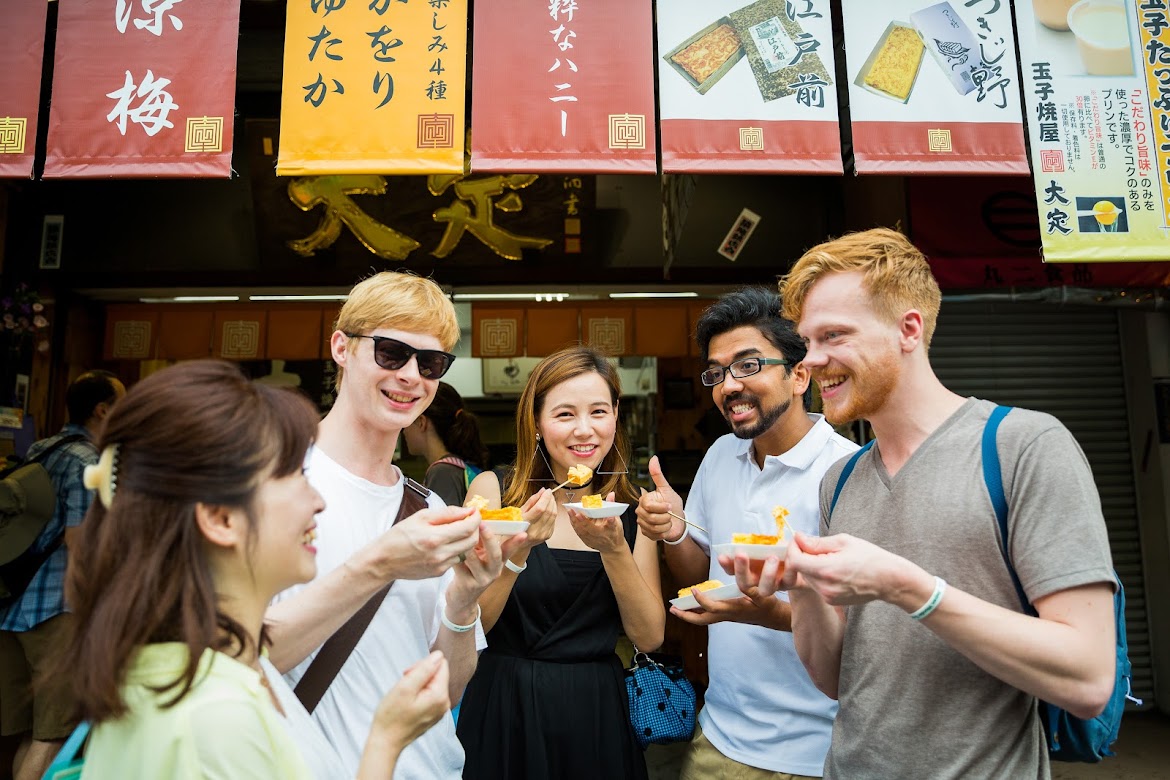 ▶Tokyo 1–Day Highlights Private Walking Tour (8 Hours)
There's no better way to explore an area than taking a tour with a knowledgeable local guide. You will have the chance to learn about the history and interesting background stories of Tokyo, as well as discover some hidden gems which can be hard to do without a guide.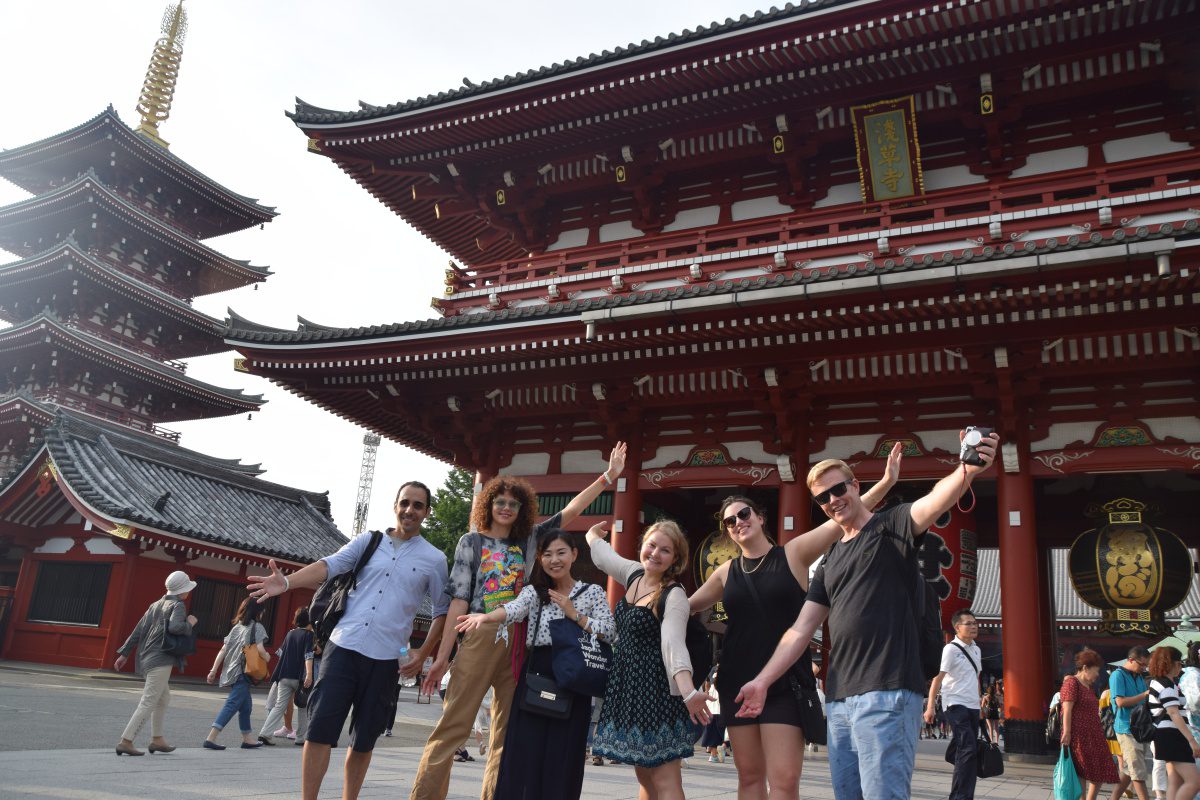 ▶Shinjuku Bar Hopping Tour: Experience Tokyo's Nightlife in Izakaya
Check out the best spots in Shinjuku while bar hopping through the lively and vibrant area. Try some delicious local food and drink as you explore the narrow yet photogenic alleys that the town has to offer. Experience Japanese izakaya culture and drink in Shinjuku like the locals!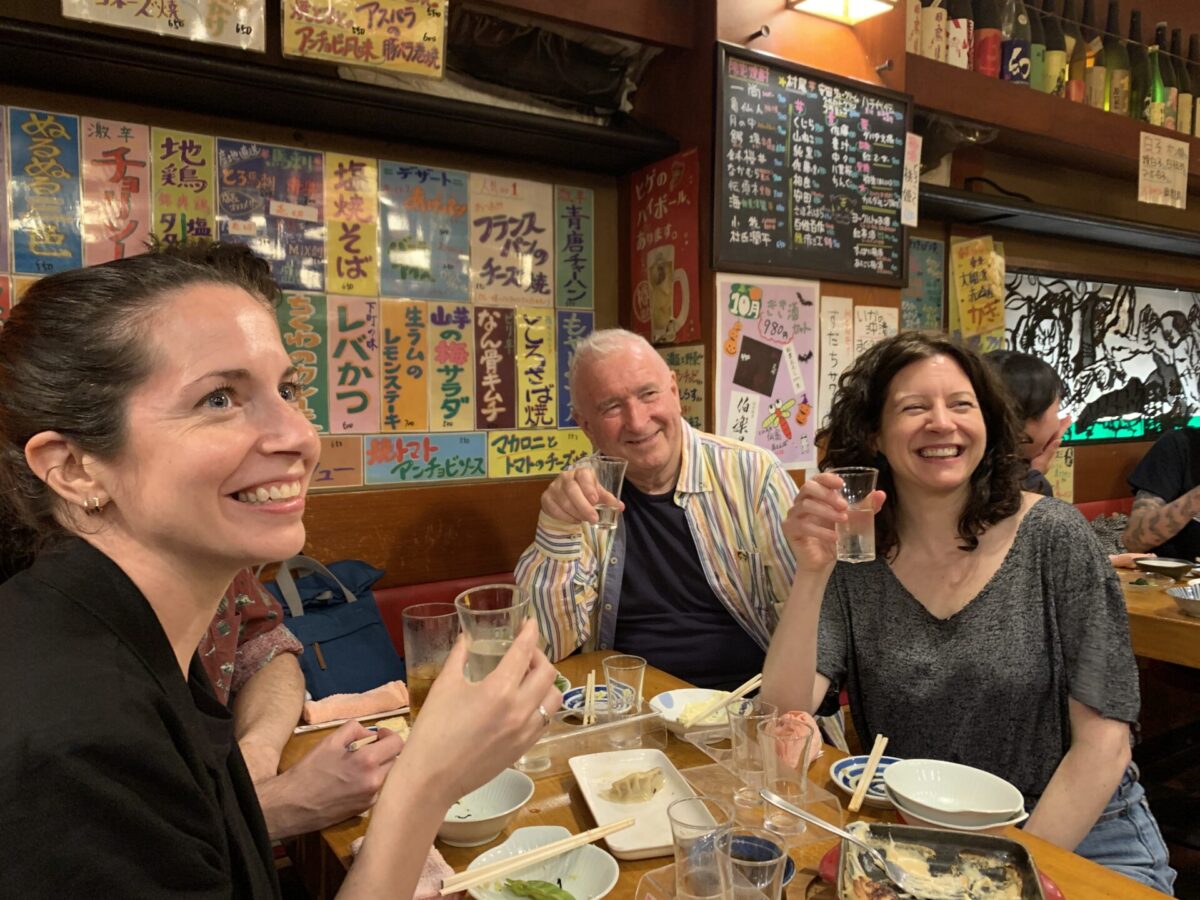 Find the Other Tours
▶Tour Packages
If you want to make travel easier, we suggest you look into tour packages.There are a wide range of tour packages out there to suit the accomodate for each traveler needs. Click the button below to find the best tour package from various Tour Operators!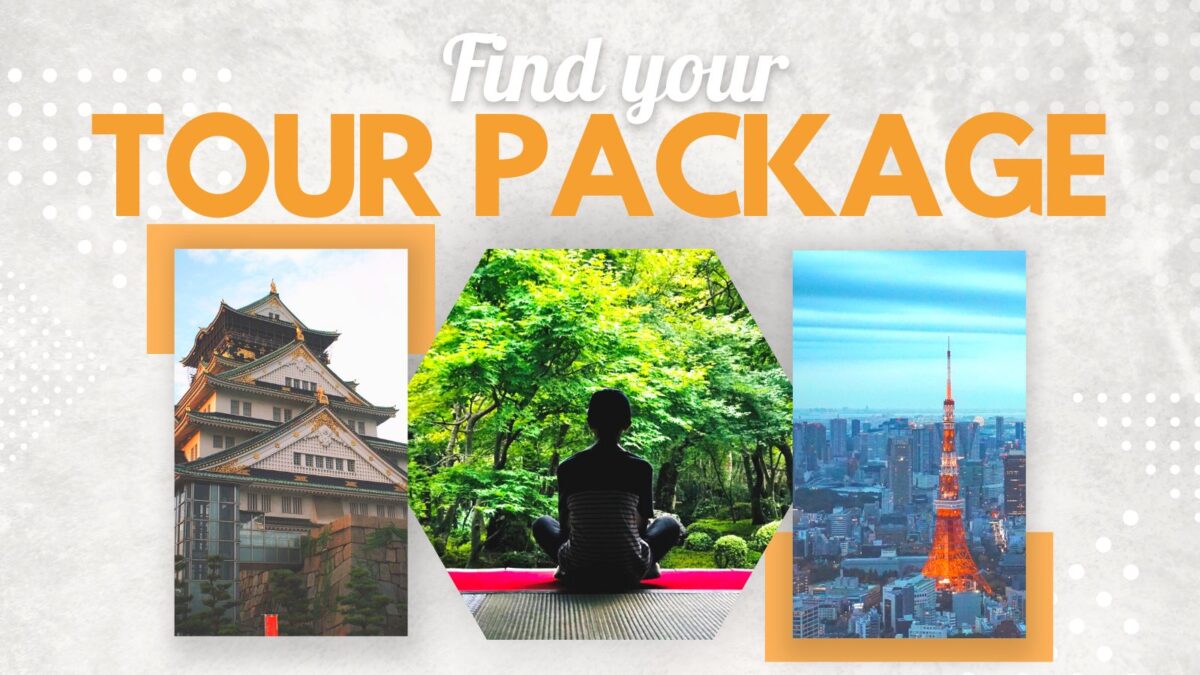 Follow us on Instagram, Facebook, Twitter, and TikTok for more travel inspiration. Or tag us to get featured!
Happy traveling!
Stay informed of the best travel tips to Japan, the most exciting things to do and see, and the top experiences to have with the Japan Wonder Travel Newsletter. Once every two weeks we will introduce you to our latest content.
Other Articles you Might be Interested in