Japan is the land of the rising sun. Known for its hot summers and crispy blue sky winters. But did you also know Japan has a rainy season? The summer begins and ends typically with rain. From mid-May till June and in September considerably more rain falls out of the sky. Also, in September, typhoons occasionally bring very stormy and windy weather. But even outside of these months, you might get unlucky and find yourself in Tokyo on a rainy day. But no worries, there is plenty you can do in Tokyo on those wet days!
▼Want to pack as much into a day in Tokyo as possible? Book our private tour!
Tokyo 1-Day Highlights Private Walking Tour (Customizable, 8-Hour)
Explore the city highlights on our Tokyo private walking tour! We'll take you to the lively Tsukiji Fish Market, traditional Asakusa, historical Meiji Jingu Shr...
The first thing you will want to do is gearing up! If your hotel doesn't offer rain gear, go to your nearest convenience store like 7/11 or Lawson or the 100yen store to grab your umbrella or poncho. Now, let's enjoy Japan in any weather!
Visit a museum or show
Take advantage of the rainy day and take a look at the numerous art and culture museums that Tokyo has to offer. Visiting a museum is one of the best ways to enjoy yourself on a rainy day. The question is, which one to go?
1. teamLab Planets
teamLab Planets is one of the most popular museums in Japan lately! It's simply wonderful and you can see and experience things that you probably have never seen before. Walk through the sparkling lights, immerse yourself in the lights, and stimulate your senses. The light setting in the museum ensures amazing photos and videos. It is for a reason that this place is often said to be Tokyo's most Instagrammable spot.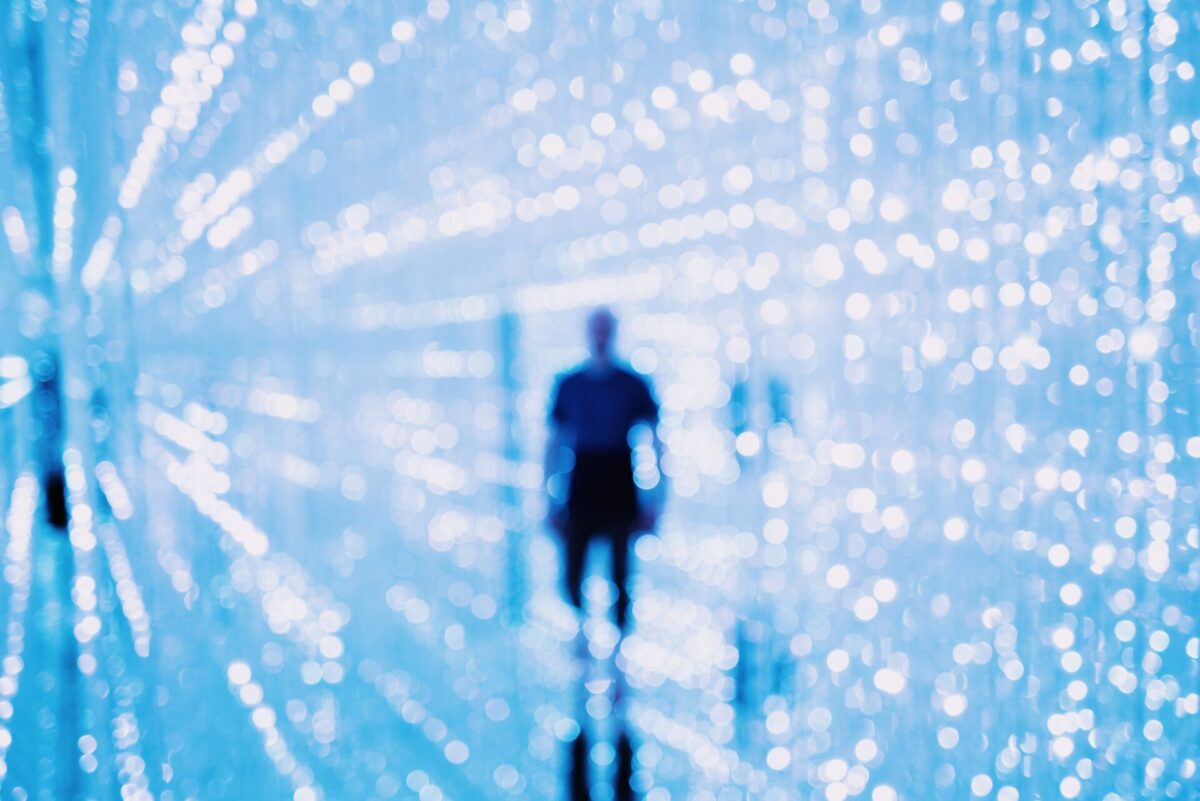 Because of its popularity, we recommend getting tickets in advance. To prevent you from a long waiting time or even being sent off.

teamLab Planets in Toyosu
(Rakuten Travel Experiences e-ticket) ¥3,200
*It will be closing at the end of 2023
2. Edo Tokyo Museum (temporarily closed)
Japan is a nation with an impressive history. Immerse yourself in the 400-year-old history of Tokyo, or Edo as it was known in the days of the samurai, at the Edo-Tokyo Museum. The main features of the permanent exhibitions are a life-size replica of the Nihonbashi, the bridge leading into Edo, and the houses of the Edo townsmen.
Due to the big earthquake in 1923 and the firebombing in 1945, there are not many "old" buildings in Tokyo left, but in the museum, you can still catch a glimpse of what old Tokyo was like.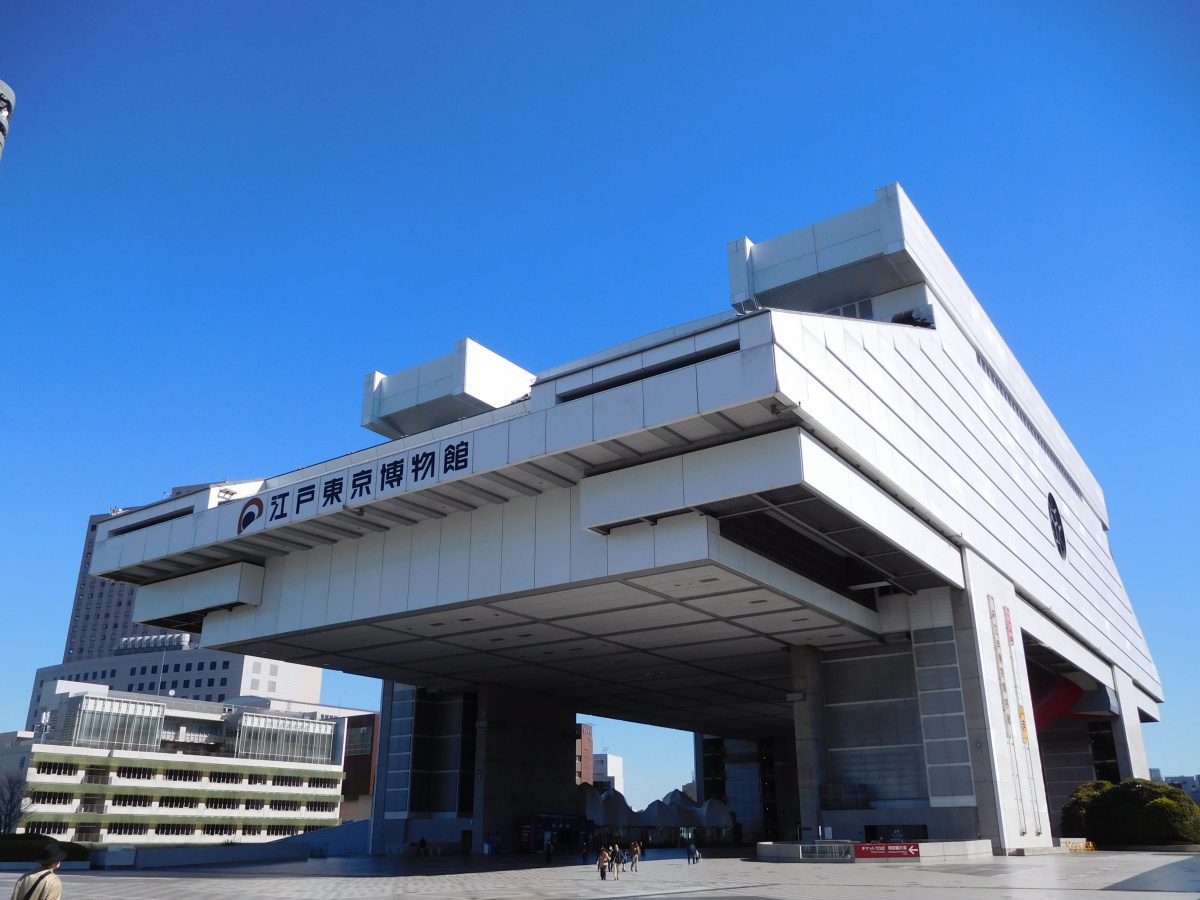 Edo Tokyo Museum
Admission fee ¥600 (adults), ¥480 (students). Free entrance <12 years old.
*It's closed for renovation from April 2022 to 2025
3. Tokyo Toy Museum Yotsuya Shinjuku
The Toy Museum is a great activity for (little) kids, it compromises 3 floors and an outdoor playground (for the sunnier days). In the museum, you can see and play with toys and games from over 100 countries but of course, also traditional Japanese toys such as bamboo-copter and Japanese spinning tops are available to play with. For the older kids, >3 years old, the museum offers workshops for making your own toy.
The museum is housed in a renovated elementary school building, making it an interesting place also for people less interested in toys. It is a rare opportunity to see the inside of the Japanese school building structure.
Tokyo Toy Museum
Admission fee ¥800 (adults), ¥500 (children).
4. Ghibli Museum
Another museum that should definitely be mentioned here is the famous Ghibli Museum. Inside the museum, you can learn about the animation process as well as enjoy rooms themed after your favorite animations. Even the garden is accessible on a wet day as the museum sets up tents.
Read more about this amazing museum and how to get tickets in our blog: How to get Ghibli Museum tickets.
Recommended article:
5. National Museum of Nature and Science
Opened in 1877, one of the oldest museums in Japan located in Ueno Park in Tokyo, it is the one and only museum featuring the natural history and history of science and technology. It consists of two main buildings, Japan Gallery and Global Gallery. At Japan Gallery, you will learn about the transition of Japanese lives and even meet a real Hachiko dog at the exhibition. At Global Gallery, you will see the history of humankind, the universe, and life on our planet. The main attraction is an exhibition of huge dinosaur fossils.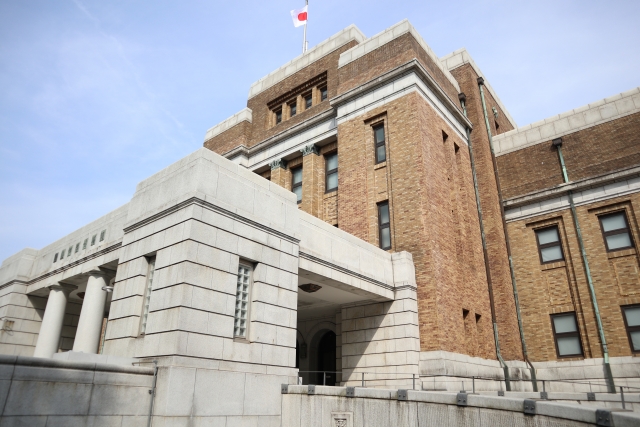 National Museum of Nature and Science (e-ticket)
Admission fee ¥630 (adults), free (high school students and below)
6. Tokyo National Museum
It consists of several buildings with over 120,000 collections including 89 national treasures and 648 important cultural properties. It initially opened in 1872 when the first exhibition was held at Yushima Seido, and in 1882, the exhibition was held at the current location in Ueno Park. They displayed Buddhist statues, traditional crafts, paintings, samurai armor, etc, so if you are interested in Japanese art, it is a more than perfect place to cherish the important artworks in history. At Toyokan, it displays art crafts from other countries such as China, Korea, India, Central Asia, and Egypt. It's interesting to compare these arts to Japanese arts as well. 3-5 times a year, they hold a special exhibition from in and outside of Japan which makes a long line in front of the museum. You can easily spend a whole day at the museum!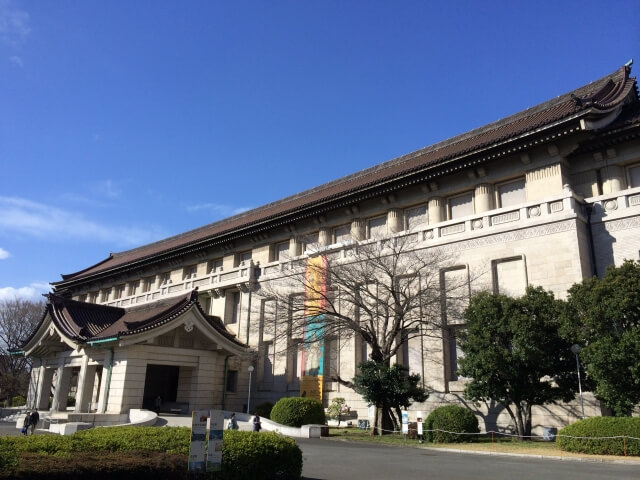 Tokyo National Museum
Admission fee ¥1,000 (adults) ¥500 (university students)
7. The National Museum of Western Art
Also located in Ueno Park, the main collection of this museum is focused on Impressionist paintings that were donated by the French government. In front of the museum and in the garden, the big sculptures of Auguste Rodin will welcome you. Actually, the museum itself is designated as a UNESCO World Heritage Site. You can see beautiful collections of Western art all year round, but you can also visit temporary exhibitions from all over the world sometimes.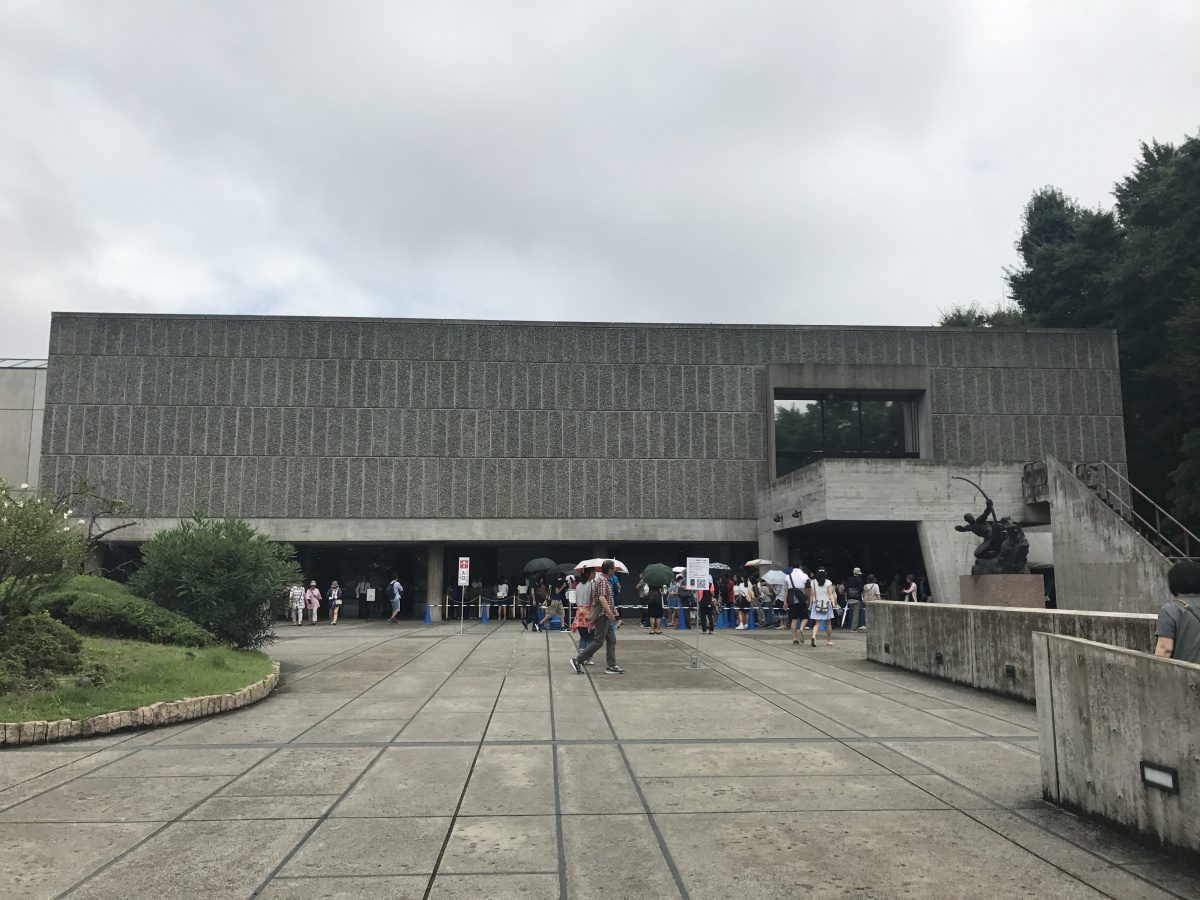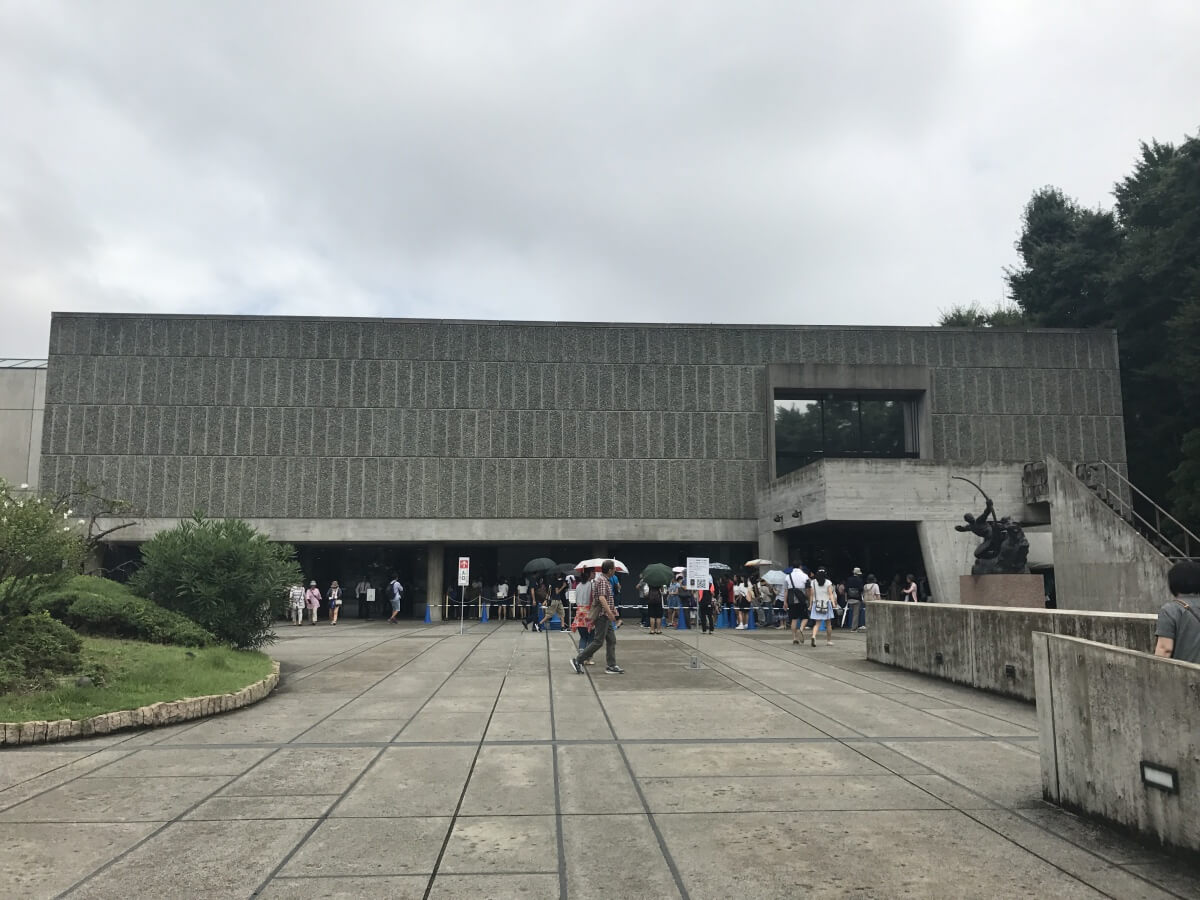 The National Museum of Western Art
Admission fee ¥500 (adults) ¥250 (university students)
8. Miraikan – The National Museum of Emerging Science and Innovation
Japan is known for its high technology, and here is the perfect place to learn about the role of science and technology and the possibilities for the future. There are three main permanent exhibitions, "Explore the frontiers", "Create your future" and "Discover your Earth". The iconic display shaped like a globe called Geo-Cosmos shows you the changing weather patterns on the earth, which allows you to see a similar view from the spaceship! At the Dome Theater, watch 3D short movies about science or space, each movie is about 30 minutes long. For theater, don't forget to buy an admission ticket for both permanent exhibitions and theater.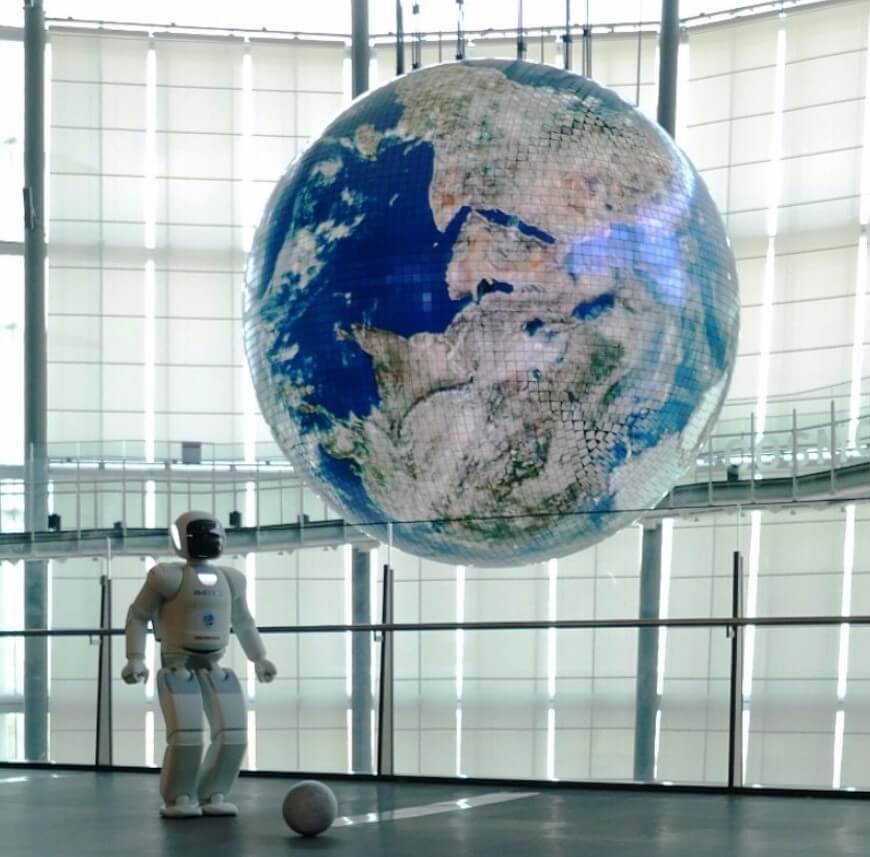 Miraikan – The National Museum of Emerging Science and Innovation
Admission fee ¥630 (adults) ¥210 (6-18)
9. Mori Art Museum
Located in Roppongi, it's one of the most popular museums which is mainly focused on contemporary art collected in Japan and other Asian countries, attracting over one million visitors a year. Their temporary exhibition features several different themes, and at MAM collection, some of the artworks chosen from over 400 collections will be displayed accordingly. The admission fee may be varied depending on the exhibition.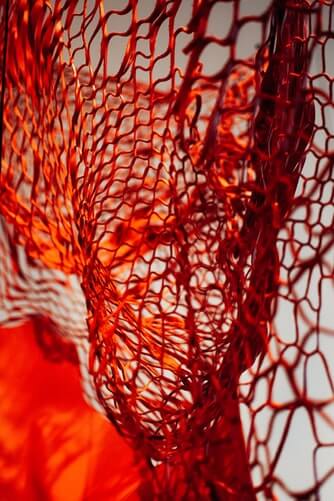 10. Tobu Railway Museum
Tobu Railway is the railway that runs through Tokyo, Saitama, Chiba, Tochigi, and Gunma prefectures. At the museum, they have exhibitions about history, culture, and the role of the railways. Enjoy the exhibitions of dynamic steam trains and real trains, and if you are with kids, they can have a driving experience at train simulation!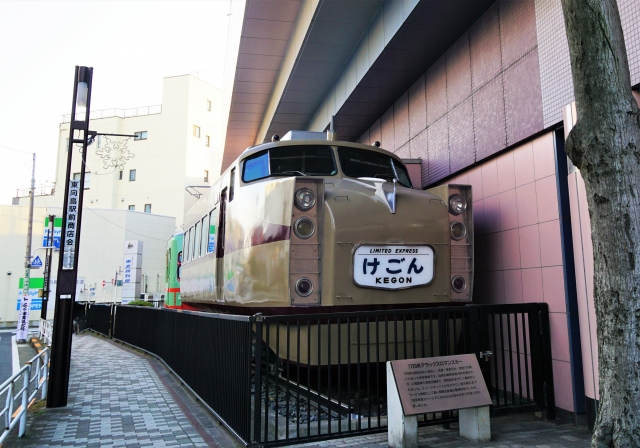 Tobu Railway Museum
Admission fee ¥200 (adults/ paid by IC card) ¥200 (adults/ paid by cash) ¥100 (4 year old~ junior highschool students)
11. TeNQ (high-tech space museum)
It's located near Tokyo Dome and the theme park Tokyo Dome City, the exhibitions are divided into 9 areas dedicated to learning about space. From watching the short movies at the theater to playing with some exhibitions such as puzzles and unique objects, every generation can have fun at the museum!
TeNQ
Admission fee ¥1,800 (adult) ¥1,200 (65 years old and above) ¥1,500 (students) ¥1,200 (4 year old~ junior high school students)
12. Robot Restaurant – show (temporarily closed)
Even though the name of this place is Robot restaurant, it really is more than one spectacular show. This famous place in Japan (amongst tourists) is definitely something you have never experienced before. High-tech laser displays, multi-colored lights, flash dancers, and glittering robots make for a crazy (good) night out. As the name implies it is a restaurant thus you can have dinner there, but our recommendation is you watch the show and have dinner at one of the many restaurants in bustling Kabukicho.
*Temporarily closed during COVID-19, and the reopening date is not confirmed yet
Indoor gaming and theme park
13. Arcade halls like Taito station & Club Sega
This should come as no surprise, but you can find some of the coolest arcades in Tokyo, Japan. With its flashy neon lights, loud music, and chaotic (from time to time) crowds, Tokyo itself feels a bit like a (video) game. In these game halls, you can play traditional (video) games, Pacman, and grab your favorite toy. A very popular activity for Japanese is purikura, basically a photo booth with built-in photoshop. Choose your favorite design and beautify yourself, and make your own souvenir for a few hundred yen.
Tip: some of the taito stations have cosplay costumes available for free!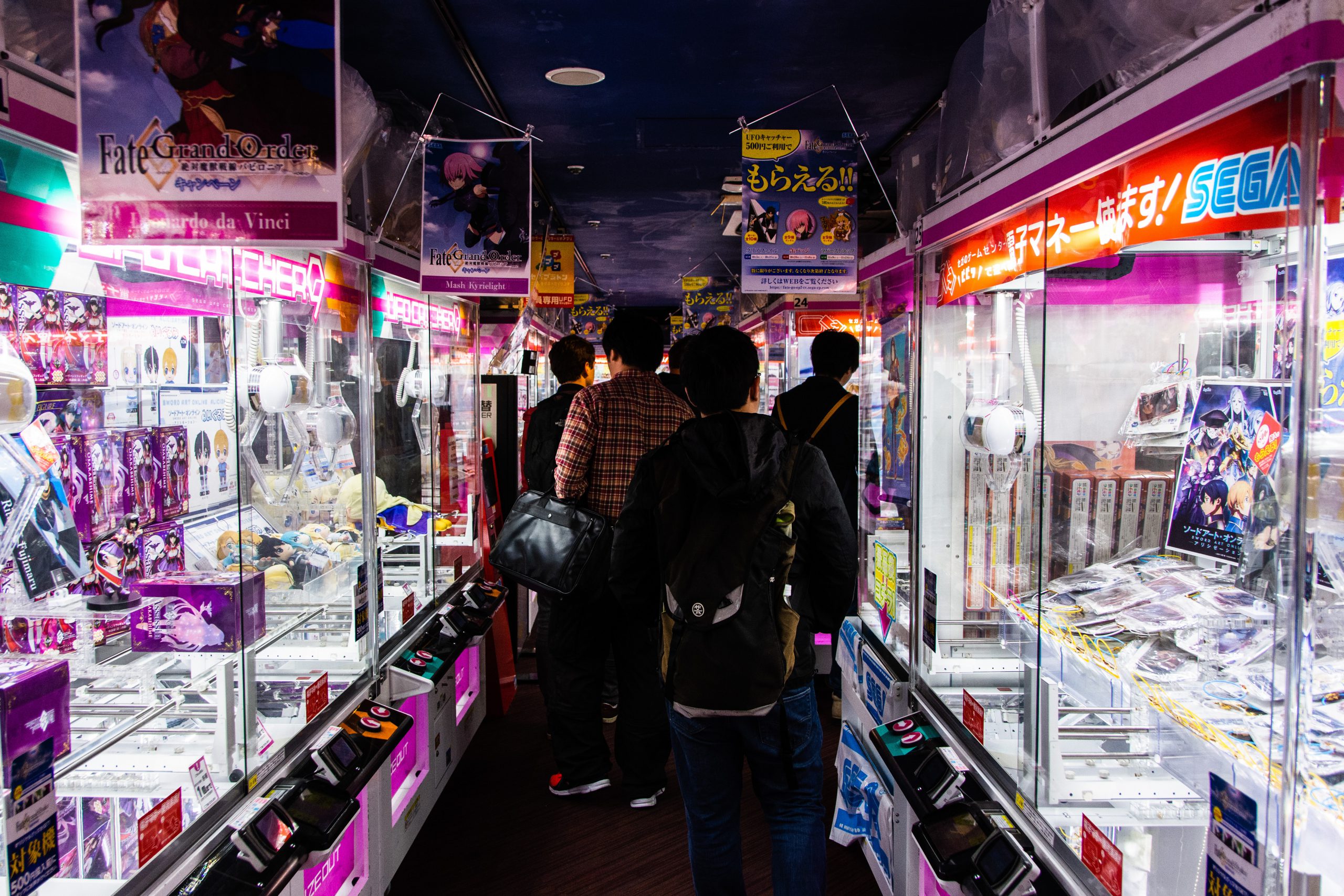 Or get amazed by the locals playing taiko no tatsujin. Pull out a chair and sit down to watch the Japanese perfecting this drum game. For those who are not exactly the singing bird, this is a great alternative. Just follow the screen and start drumming the beat!
14. Namja Town in Ikebukuro
Namja Town is a family-friendly, indoor amusement theme park where your kids enjoy attractions, restaurants, and stage shows. It's located in the large shopping and entertainment complex Sunshine City in Ikebukuro. The most recommended part of the park is the reproduced nostalgic street called Fukubukuro 7 chome Shopping Street. The area holds the old-time Tokyo atmosphere of the 1950-60s and the food court is specialized in Gyoza, Japanese pan-fried dumplings. Gyoza is popular Japanese finger food and each region has its unique flavors. The food court regularly sells Gyoza in more than 10 different locations.
Namja Town in Ikebukuro
Admission fee ¥500 (adults) ¥300 (children)
15. JOY POLIS
It is an indoor amusement park which is located in Odaiba, which has thrilling roller coasters and haunted houses, arcade games and exciting rides and attractions featuring popular anime. If you go there on your birthday, the admission fee will be free and you will receive a passport that allows you to enjoy the rides as much as you want all day!
JOY POLIS
Entrance fee ¥800 (adults) ¥500 (elementary school ~ high school students)
One day passport (Rakuten Travel Experience e-ticket) ¥3,200~
16. KidZania (indoor family entertainment centers)
KidZania is an indoor theme park that provides children with working experience. In the children's sized town, children can choose from 100 different kinds of jobs for the experience! They will receive special money in return which can be used just inside KidZania.
KidZania
Admission fee will be varied on age and time
17. Sanrio Puroland
Sanrio Puroland is an indoor theme park featuring Sanrio characters such as Hello Kitty and Gudetama. At the park, several live performances by dancers and characters can be enjoyed as well as cute rides, shopping and a unique menu collaborating with Sanrio characters at the restaurants. Don't forget to take a picture with your favorite characters!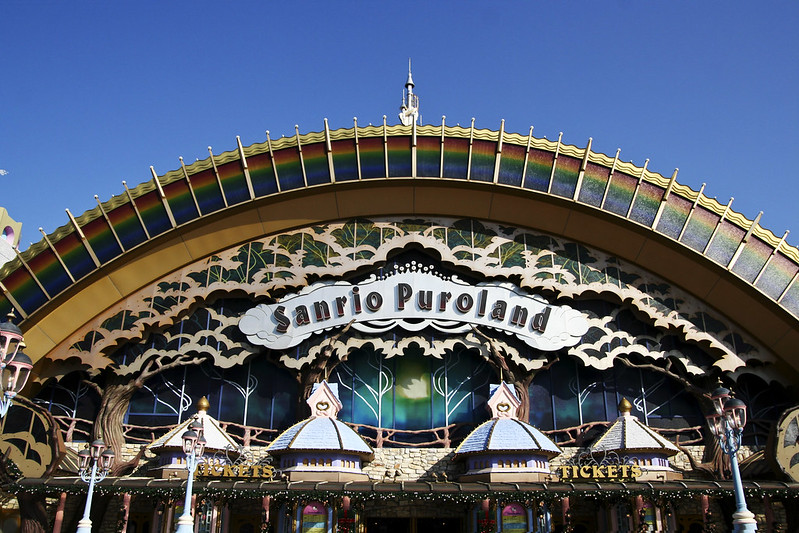 Sanrio Puroland
Admission fee: weekdays ¥3,300 (adults) ¥2,500 (children), weekends ¥3,900(adults) ¥2,800 (children)
Get an e-ticket on Rakuten Travel Experience
18. LEGOLAND DISCOVERY CENTER Tokyo
This family-friendly indoor LEGO theme park is located in Odaiba. There are a number of attractions to enjoy including shooting games and 4D theater, factory tours, and a LEGO building workshop.
LEGOLAND DISCOVERY CENTER Tokyo
Admission fee ¥2,250~
19. Tokyo Mystery Circus
Tokyo Mystery Circus is a huge indoor entertainment facility located in the middle of the nightlife center, Kabukicho in Shinjuku. They offer various different mystery and escape games and puzzles including some seasonal collaborations with popular anime. If you are fluent in Japanese or confident enough to solve mysteries in Japanese, there are more options for the games you can play, but some games are available in English as well.
Tokyo Mystery Circus
Admission fee ¥1,000~ (it depends on the games)
Do a workshop
20. Japanese cooking experience
Many tourists visit Japan for its famous cuisine – who hasn't heard of all the fresh fish and noodles?! It's all very fresh, delicious, and yummy, so why not learn how to prepare some Japanese cuisine. So when you return home, you can make your favorite Japanese dish!
21. Ninja Experience in Tokyo
Ninja is not a thing of the past nor only in anime. The host of this Ninja experience is the head of a ninja-samurai clan named Musashi Ichizoku who worked for Tokugawa Shogunate for 265 years. Their dojo is located near Tokyo Tower, and you will learn the basic skills of ninjas from real ninjas. Their authentic experience with a deeper understanding of the history behind the skills and weapons will be an unforgettable memory in Japan!
Be a Ninja: Learn Five Basic Techniques
22. Samurai Experience in Tokyo
There are several different samurai experiences available in Tokyo, from Kembu (samurai dance) lessons with a photo shoot to a private sword lesson by a samurai descendant. Put on a kimono and learn the basic technique for swordplay and chop up grass tatami mats with a real sword!
Be dazzled at an aquarium
23. Aqua Park Shinagawa
The aquarium is conveniently located in Shinagawa – the east part of Tokyo – and welcomes people with its beautiful marine creatures and high-tech lighting effects. you can see exciting performances accompanied by amazing light shows. The aquarium is located in the Shinagawa Prince Hotel nearby Shinagawa station and this area holds various kinds of restaurants. The aquarium is open until 10pm, so you can even go after dinner!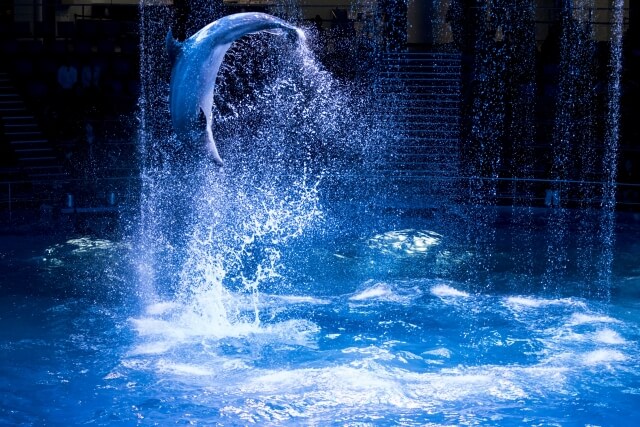 Aqua Park Shinagawa (e-ticket)
Admission fee ¥2.200 (adult), ¥1.200 (children)
24. Sumida Aquarium in Tokyo Skytree Town
It's located on the 5th floor and 6th floor of Tokyo Skytree. There is no certain route that you have to follow so that you can enjoy the aquariums from different angles back and forth. It houses over 10,000 sea creatures and boasts the largest indoor water tanks in Japan which allows visitors to watch penguins and fur seals very closely.
Sumida Aquarium in Tokyo Skytree Town
Admission fee ¥2,300 (adults) ¥1,700 (high school) ¥1,100 (elementary ~ junior high school)
25. Tokyo Sea Life Park
Tokyo Sea Life Park is a public aquarium located near Kasai Rinkai Park, which houses over 600 different kinds of sea creatures. The symbolic attraction of this aquarium is a large school of tuna swimming around the doughnut-shaped big tank!
Tokyo Sea Life Park
Admission fee ¥700 (adults) ¥350 (65+) ¥250 (13-15)
Other aquariums in and around Tokyo:
Enjoy sports in Tokyo
26. Watch Sumo in Tokyo
Experience the morning training of sumo wrestlers at the stable! Visiting the stable alone can be challenging, but with a guide, you can witness the wrestlers' intense practice up close. Join the tour for an unforgettable opportunity to see them in action.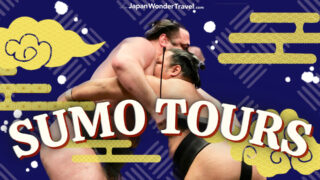 Sumo Tours by Japan Wonder Travel
Discover the fascinating world of sumo wrestling with our special exciting tours! We offer the Grand Sumo Tournament Tour in Ryogoku and the Morning Practice Tour at the sumo stable in Tokyo. Don't miss this unique chance to immerse yourself in the captivating world of sumo!
If you are in Tokyo during January, March, or September, reserve one day or afternoon for a visit to the Grand Sumo Tournament! And because nowadays sumo matches are held indoors, it is a great activity for a rainy day! We recommend you take a tour to get a deeper understanding of sumo and learn more about the national sport of Japan.
Read more about sumo and how to get tickets in our blog a complete overview of Sumo and how to get tickets.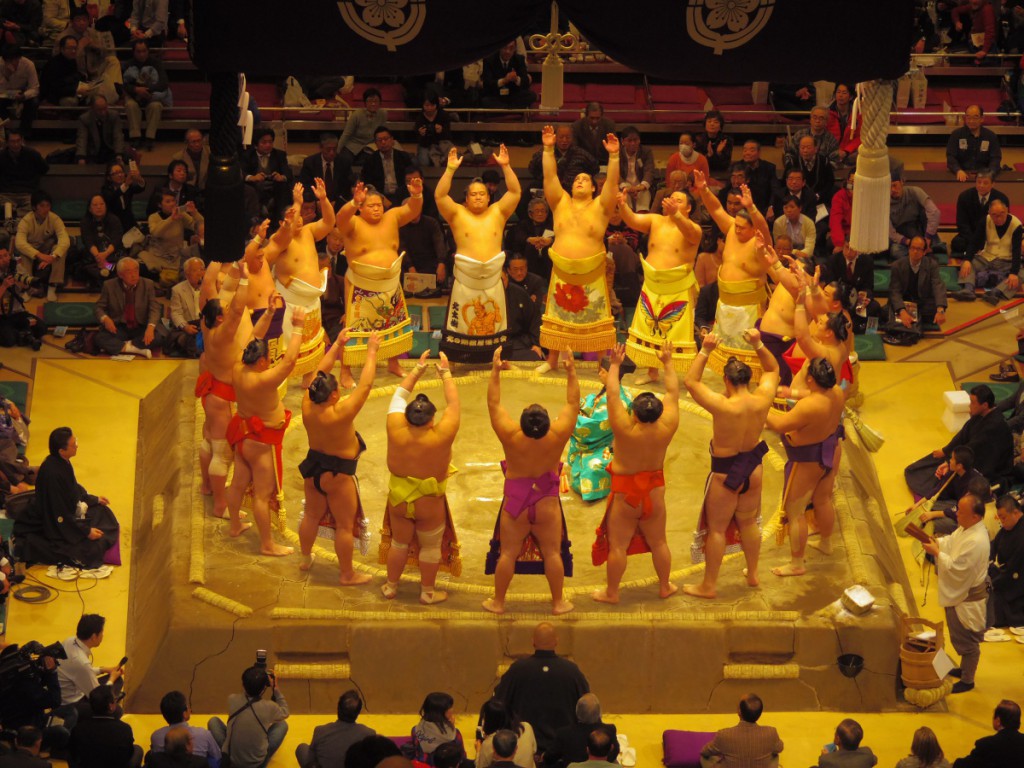 27. Watch a baseball game at Tokyo Dome
Baseball is one of the popular sports in Japan and when you are visiting Japan during the season – end of March to the middle of October – you should try and watch a baseball game. On a match day, you will see many Japanese wearing jerseys of their favorite team, making their way to the stadium. In Tokyo, there is Tokyo Dome which is the home field of the most popular baseball team, the Yomiuri Giants baseball.
Recommended articles: Sports Events in Tokyo – Getting Tickets to Sumo, Baseball and More!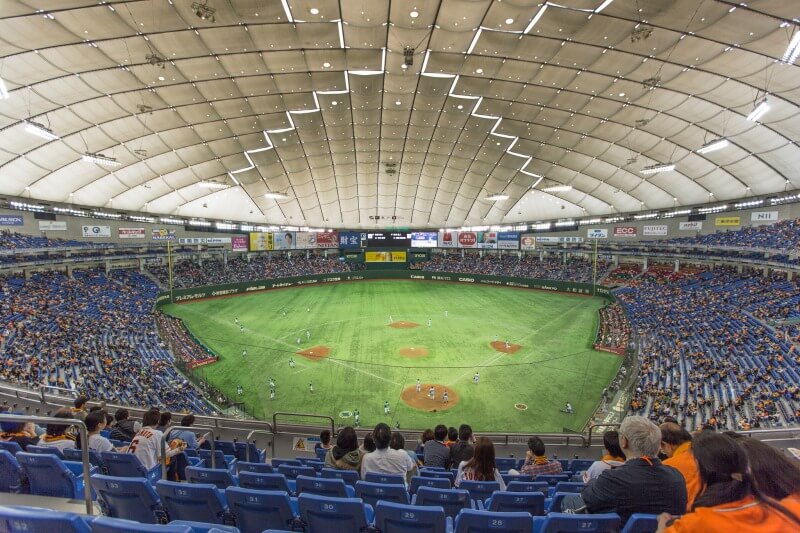 Yomiuri Tokyo Giants Tickets at Tokyo Dome
28. Spo-cha in Odaiba Divercity
More than 20 varieties of sports playgrounds are located in Spo-cha, Divercity Building in Odaiba. After paying your entrance fee, which depends on the date and duration, you can play their games as much as you would like. For example, bubble soccer, mini-bowling and table tennis are available to play. Also, a high-tech toy Segway is available to ride on. This is a recommended place if you want to spend time in an active way.
Spo-cha in Odaiba Divercity
Admission fee starting at ¥1.840 (adult) and ¥1.650 (students)
29. Enjoy sumo morning practice
If you are an early bird, step into Japan's national sport that is sumo with our tour and get exclusive access to watch morning practice at a sumo stable. You can only visit sumo stables when accompanied by a professional guide, and visitors have to follow the house rules during the practice. See the wrestlers just feet in front of you clashing with each other in their intense daily training! You don't want to miss out on this unique and thrilling opportunity.
▼Book our Sumo Morning Training tour with an audio guide!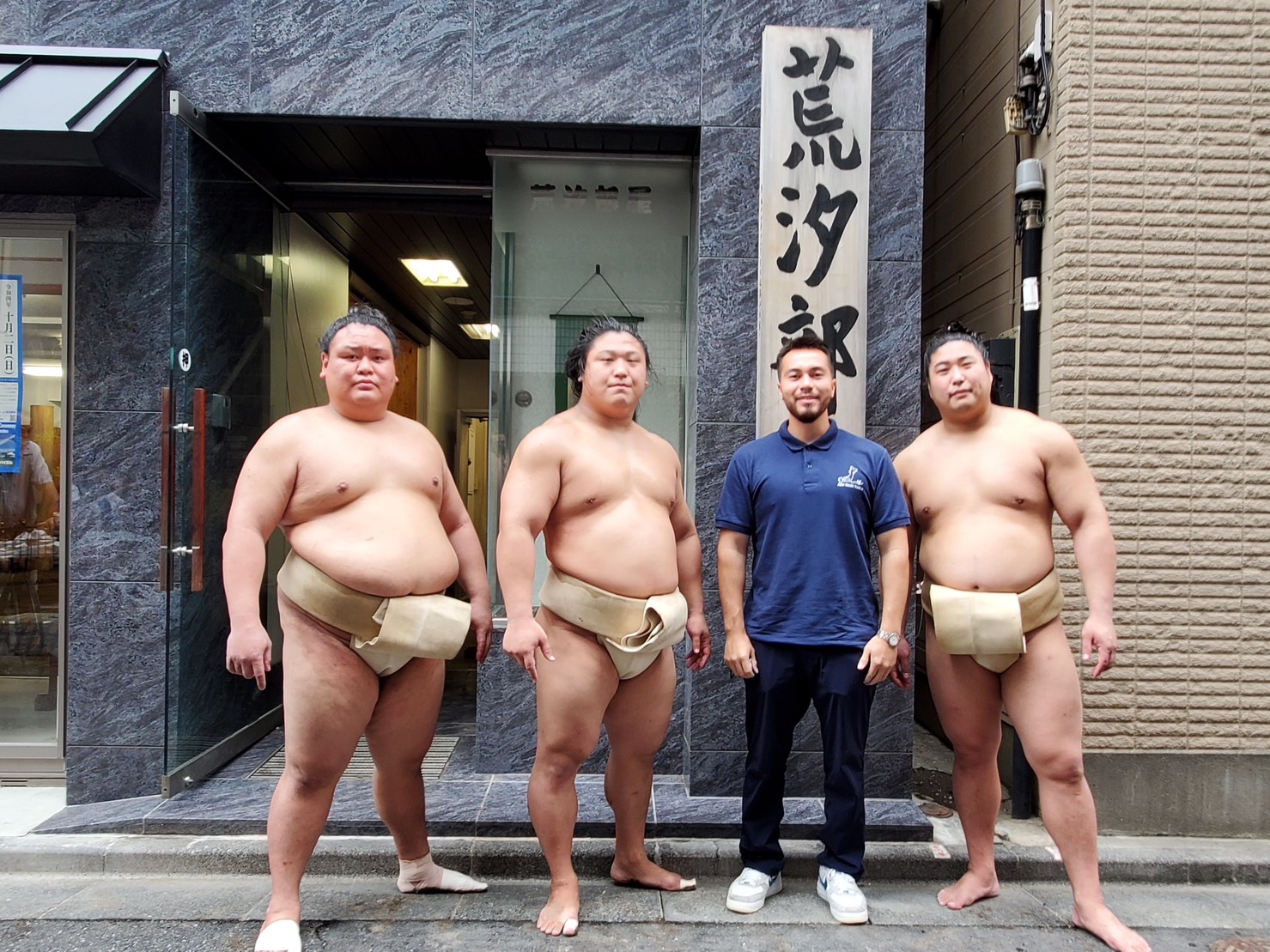 [Live Commentary From Guide] Tokyo Sumo Morning Practice Tour: Watch Real Sumo Wrestlers Train
Embark on an unforgettable journey into the world of sumo wrestling with our exclusive Tokyo Sumo Morning Practice Tour at Arashio Stable. While witnessing the ...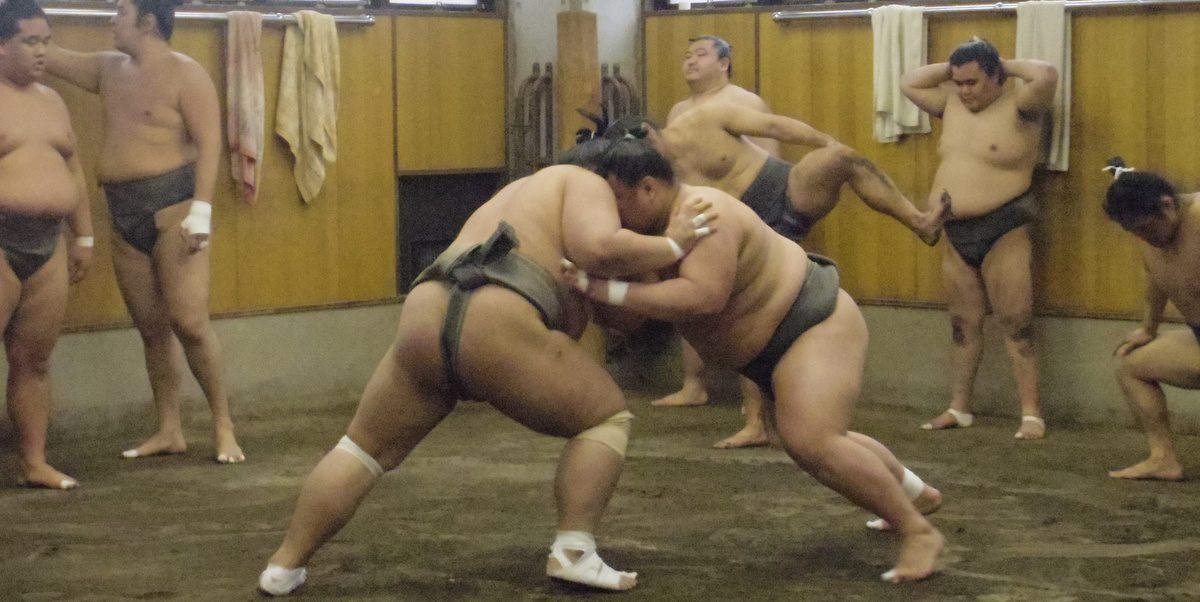 30. Indoor batting cages
If you like playing baseball or want to let off some steam, go to batting cages for having fun! There are several indoor batting cage facilities in Tokyo. You can choose the speed depending on your batting level. Hit the home run and challenge yourself with change-ups, curves, and sliders!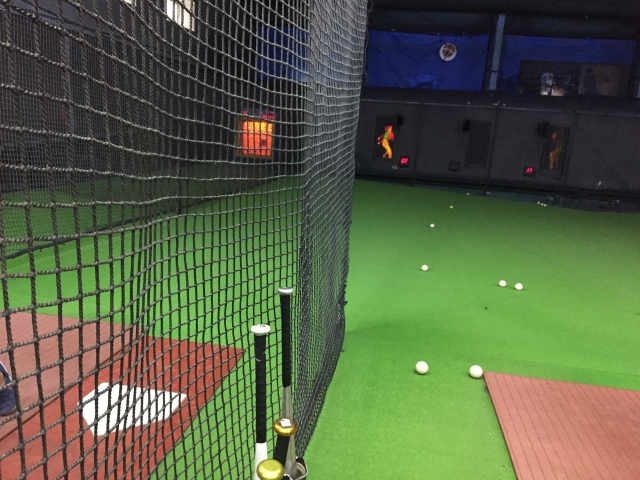 Shopping in Tokyo
31. Shop till you drop!
Tokyo is a shopper's paradise. Next to the big international brands, you can also find many local boutiques. There are a quite a few shopping malls in Tokyo to visit on rainy days, such as:
Don't forget to ask about the tax-free option if you're here as an international tourist!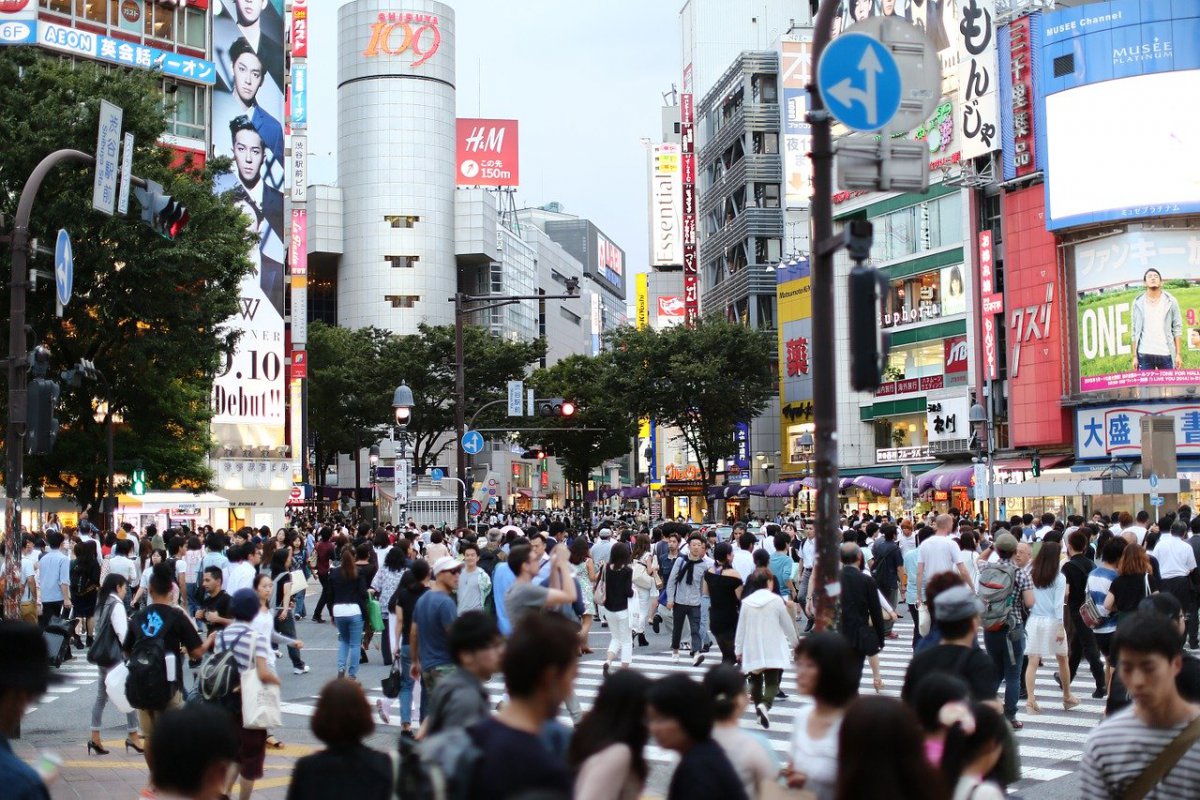 Japan Wonder Travel Tours in Tokyo
Japan Wonder Travel is a travel agency that offers guided tours throughout Japan.
From private walking tours to delicious Food and Drink tours, we can help organize the best tours just for you! If you want to explore Japan and learn more about the history and backstories of each area you are traveling in, our knowledgeable and friendly guides will happily take you to the best spots!
In addition, we can provide you with any assistance you may need for your upcoming trip to Japan, so please feel free to contact us if you have any questions or need some help!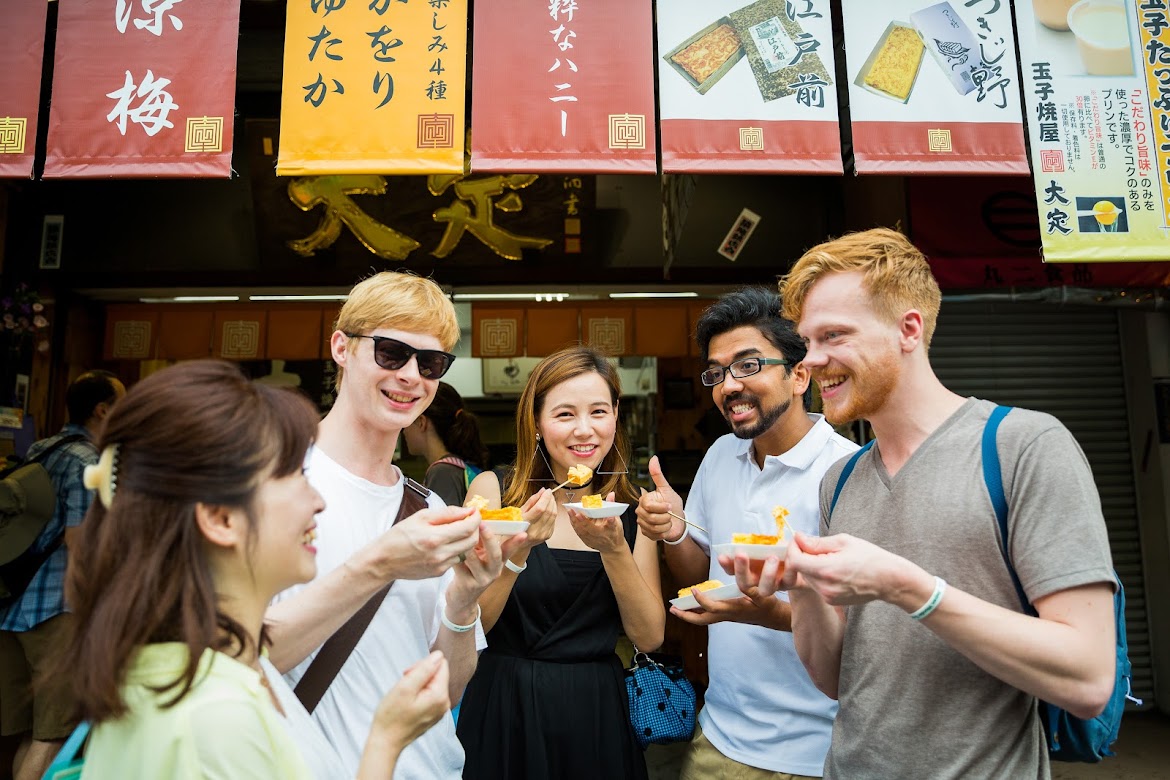 ▶Tokyo 1–Day Highlights Private Walking Tour (8 Hours)
There's no better way to explore an area than taking a tour with a knowledgeable local guide. You will have the chance to learn about the history and interesting background stories of Tokyo, as well as discover some hidden gems which can be hard to do without a guide.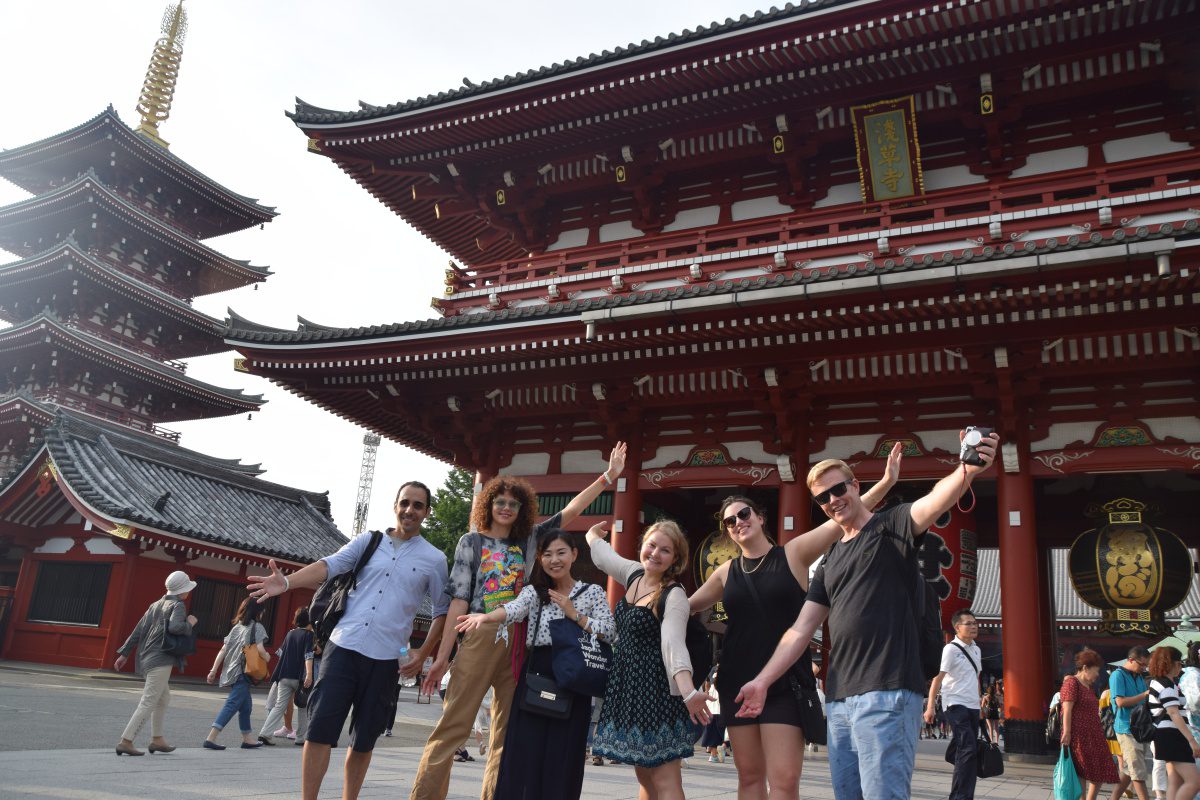 ▶Shinjuku Bar Hopping Tour: Experience Tokyo's Nightlife in Izakaya
Check out the best spots in Shinjuku while bar hopping through the lively and vibrant area. Try some delicious local food and drink as you explore the narrow yet photogenic alleys that the town has to offer. Experience Japanese izakaya culture and drink in Shinjuku like the locals!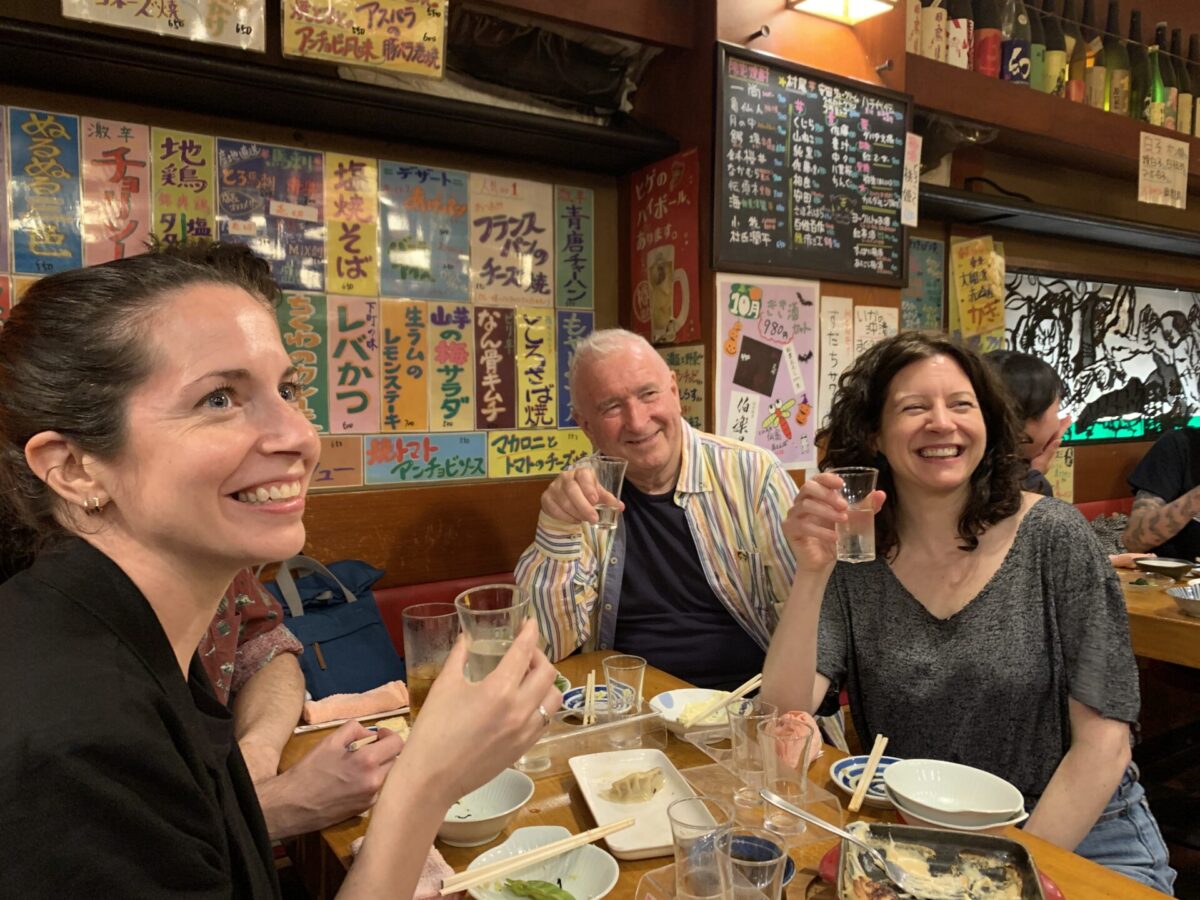 Find the Other Tours
▶Tour Packages
If you want to make travel easier, we suggest you look into tour packages.There are a wide range of tour packages out there to suit the accomodate for each traveler needs. Click the button below to find the best tour package from various Tour Operators!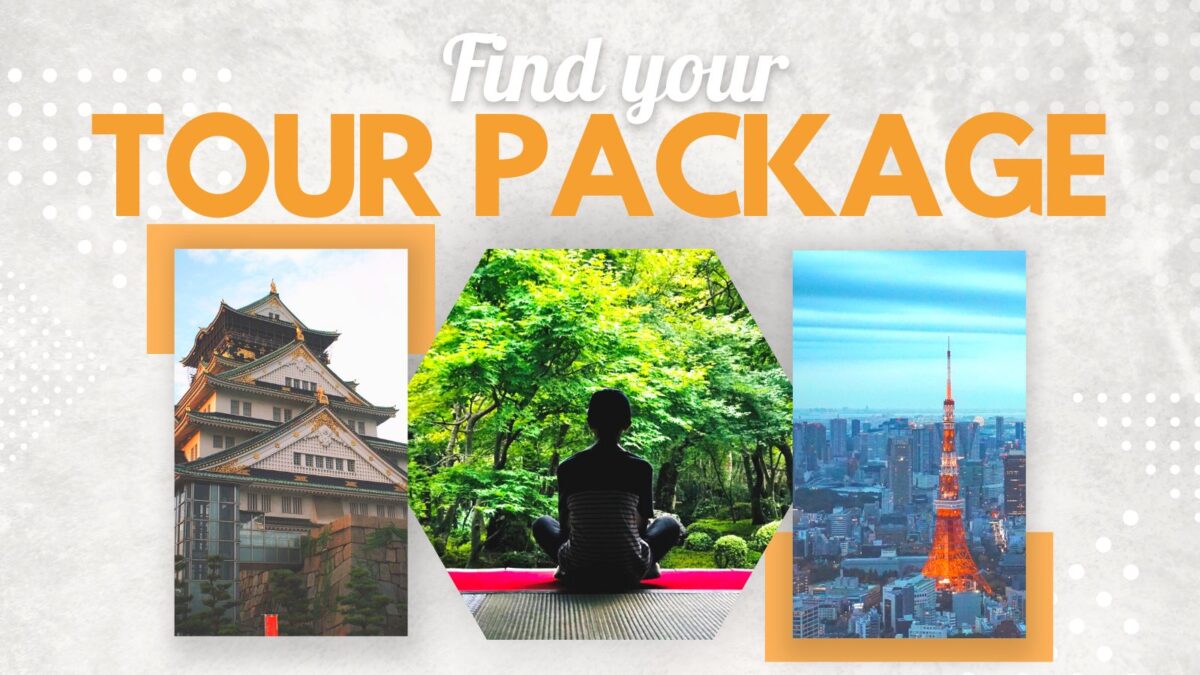 Follow us on Instagram, Facebook and Twitter for more travel inspiration. Or tag us to get featured!
Happy traveling!
Stay informed of the best travel tips to Japan, the most exciting things to do and see, and the top experiences to have with the Japan Wonder Travel Newsletter. Once every two weeks we will introduce you to our latest content.
More articles about things to do in Tokyo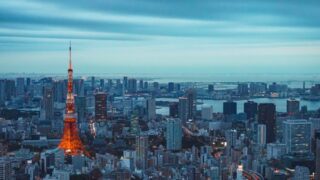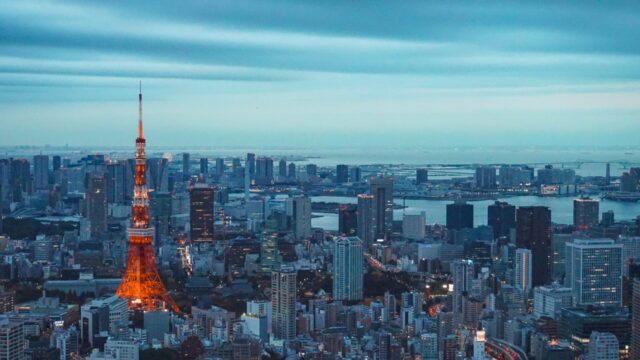 30 Best Things To Do in Tokyo 2023
Plan the ultimate itinerary in the world's biggest city with this list of 30 best things to do in Tokyo!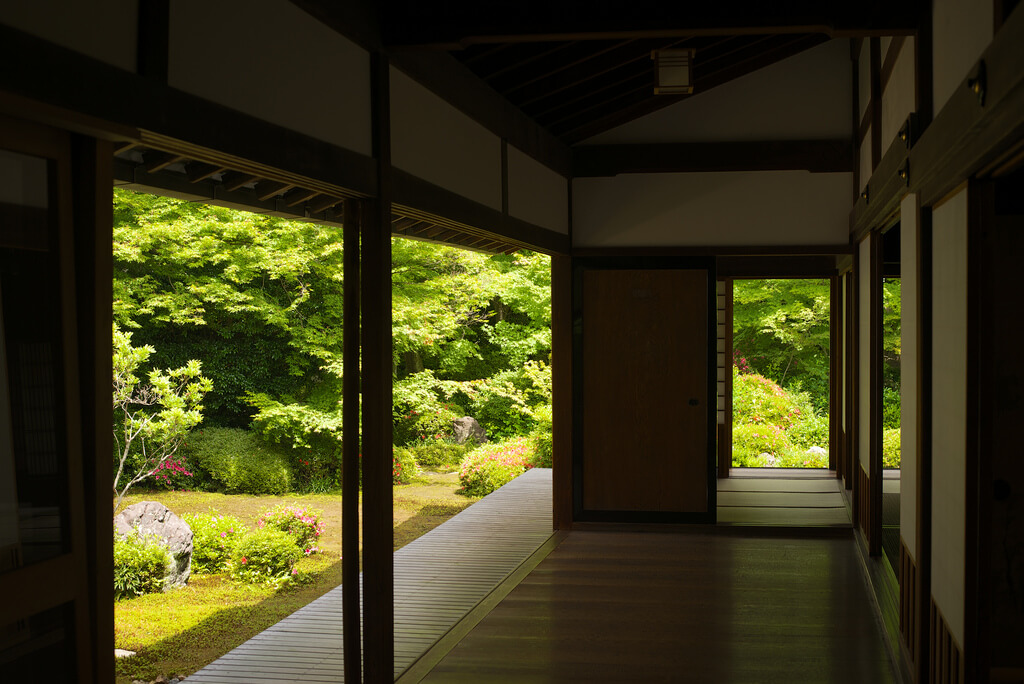 30 Indoor Activities on Rainy Days in Kyoto
In a rainy season from June to early July, you can enjoy indoor activities in Kyoto. From museums to temples and Geisha performance, here are the best things to do while it's raining in Kyoto!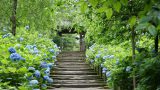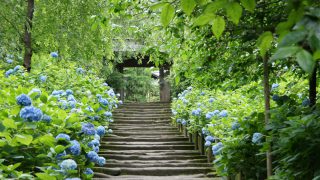 10 Best Places to See Hydrangea in and near Tokyo 2023
On the rainy season from mid-June to mid-July, it's the best time to see hydrangeas in Japan. Here we introduce the best places to see hydrangea flowers in and near Tokyo!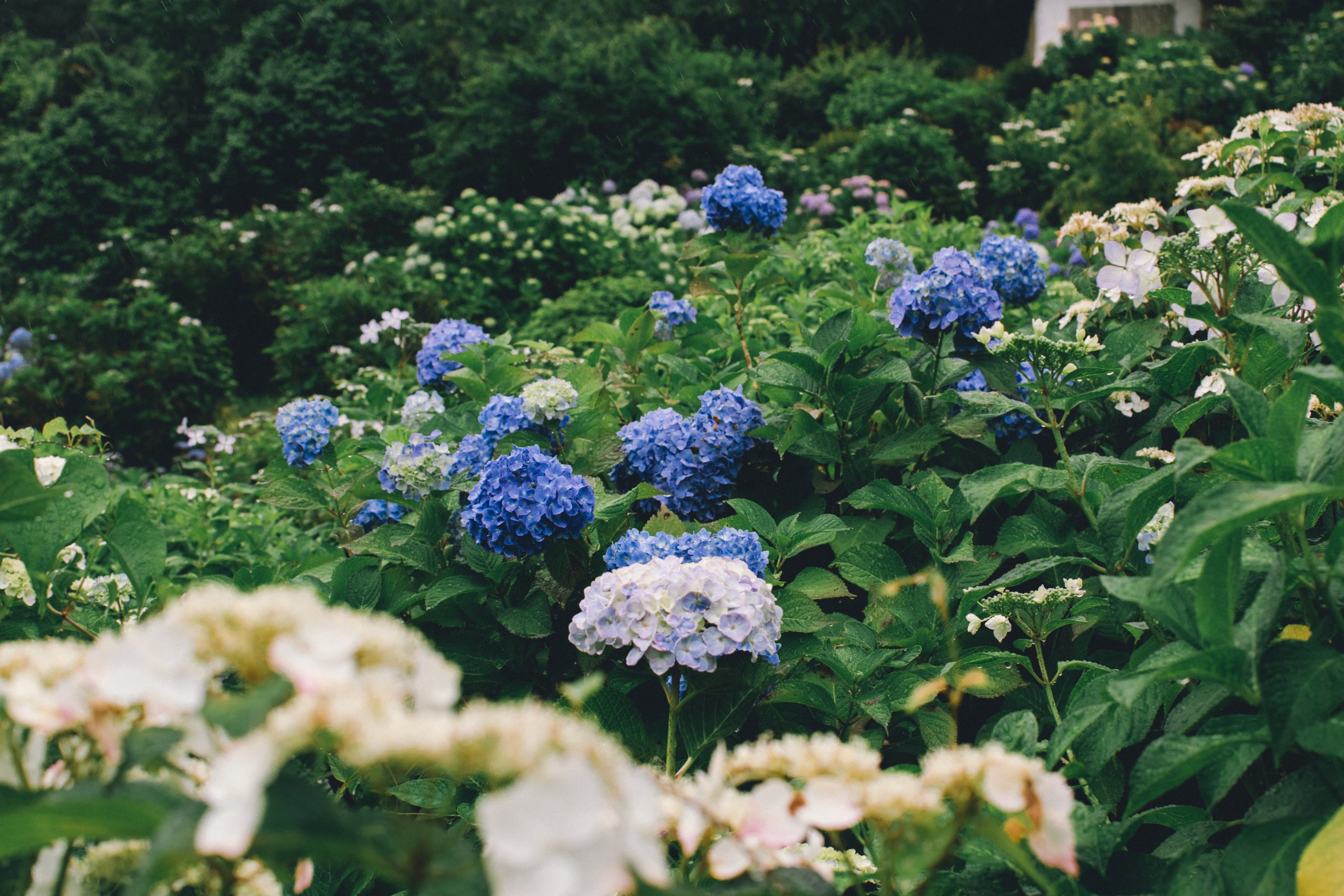 Rainy Season in Japan: What to Expect and Things to Do
If you plan to visit Japan during the rainy season, don't be disappointed. Actually there are lots of reasons to visit this time of year. Here we explain what you should expect and things you can do during the rainy season in Japan!
---
This post contains some affiliate links. When you click through and make a purchase we may receive some commission, at no extra cost to you.