The gloomy rainy season in Japan typically starts in June, but don't worry if you have already planned your trip for this time period. There are actually some positives to visiting Japan during this time of year, as well as many attractions that you can only enjoy in the rainy season. In Japan, the rainy season is called Tsuyu (梅雨), which comes around mid-June every year. There are many ways to enjoy this season in Japan, and you won't be disappointed. Here we will go into what to expect and things to do during the rainy season in Japan!
What is the Rainy Season in Japan?
In general, Tsuyu starts in early to mid-June and will last for about a month and end about halfway through July. The date it starts varies as it depends on the area. For example, it will usually start around mid-May in Okinawa which is in the southern part of Japan, while it hits Tokyo around the middle of June. However, Hokkaido, the northernmost prefecture of Japan, tends to not be affected by Tsuyu as the seasonal rain front disappears before it reaches the northernmost area of Japan. Although the amount of rain generally increases during this time of year even up in Hokkaido.
During the rainy season, the humidity increases to about 75% at most times. Depending on the year, it sometimes brings record-breaking rainfall which can cause heavy damage to the affected areas. In addition, the unstable and extreme weather is sometimes followed by typhoons, which start to develop more frequently during this season.

That being said, if you imagine the rainy season in Japan being constant rain and dark clouds, that's not necessarily the case. A lot of people think the rainy season in Japan isn't all that bad, especially if you come from a country that gets a lot of rain and are already used to it.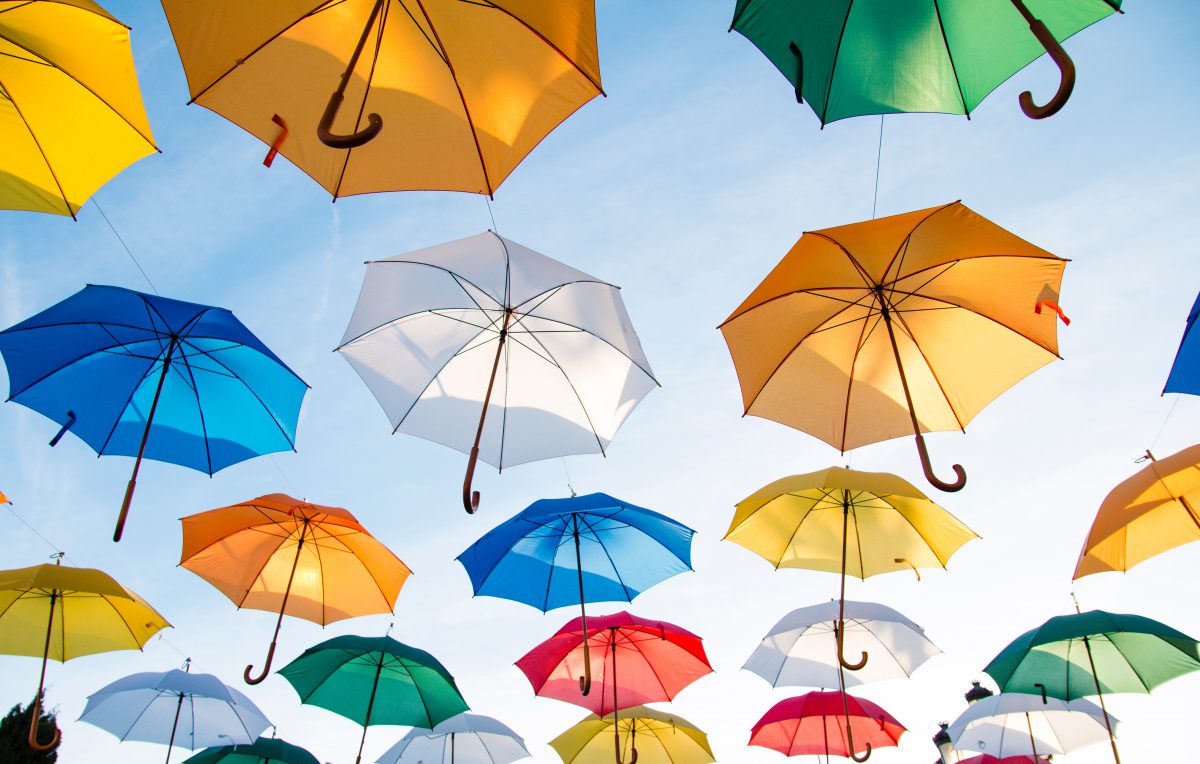 When is the Rainy Season in Japan in 2023?
The length and period of the rainy season depend on the area. Generally, the rainy season starts in early June and lasts until the middle of July while it starts in early May in Okinawa. The rainy season lasted quite a bit longer, especially in the southern part of Japan (Kyushu, Shikoku and Chugoku) and in the Kansai region. In the Kanto and Tohoku regions of Japan, the rainy season typically hits at the beginning to middle of June. In Okinawa, the rainy season will most likely end in the middle of June which is considered pretty early nationwide. This explains why Okinawa is the most popular place to visit in June and July as the rainy season will usually have already passed.

Here's the rainy season forecast for 2023.
| | | | |
| --- | --- | --- | --- |
| | 2023 | Average | Last year |
| Okinawa | May 18 | May 10 | May 4 |
| Kyushu | May 29 | June 4 | June 1 |
| Shikoku | May 29 | June 5 | June 2 |
| Chugoku | May 29 | June 6 | June 3 |
| Kansai | May 29 | June 6 | June 2 |
| Kanto | June 8 | June 7 | June 4 |
| Tohoku | TBA | June 12 | June 12 |
What to Expect and How to Prepare
When visiting Japan during the rainy season, it is best to know what to expect and how to prepare for a lot of wet days. Other than the rainy season in Japan, you can expect it to rain from time to time in Japan, but it is nothing all that heavy. However, from May-July, when it rains, it comes down pretty hard. And with the rain/warmer weather also comes very high levels of humidity which can make you sweat a lot. Luckily most stores and indoor places are air-conditioned in Japan.
That being said, even if you come to Japan empty-handed, there is no need to worry! Throughout the country, you should be able to find all the rain gear and products you need to get through the season. If possible though, we recommend that you think about bringing your own rain jacket and maybe even rain boots depending on what your itinerary consists of. The rainy season is somewhat confusing when it comes to packing clothes for your trip, as the temperatures can vary quite a bit. It's usually best to bring both long sleeve and short shirts as well as shorts and long pants, and of course, outerwear to keep you warm during the colder hours. The humidity can make it feel a lot hotter than it actually is. When it comes to things like an umbrella, small towels, waterproof bags, moisture absorbers, etc., you can buy it all in Japan for pretty cheap.
Things to Do in Japan During the Rainy Season
1. Check out tourists spots
During the rainy season, it's the best time to visit popular tourist spots throughout Japan. Most places are pretty quiet on rainy days, making it the perfect time to check out the normally crowded spots. Don't let the weather get you down and waste your time staying in your hotel all day! Take advantage of this opportunity and get out there and enjoy yourself!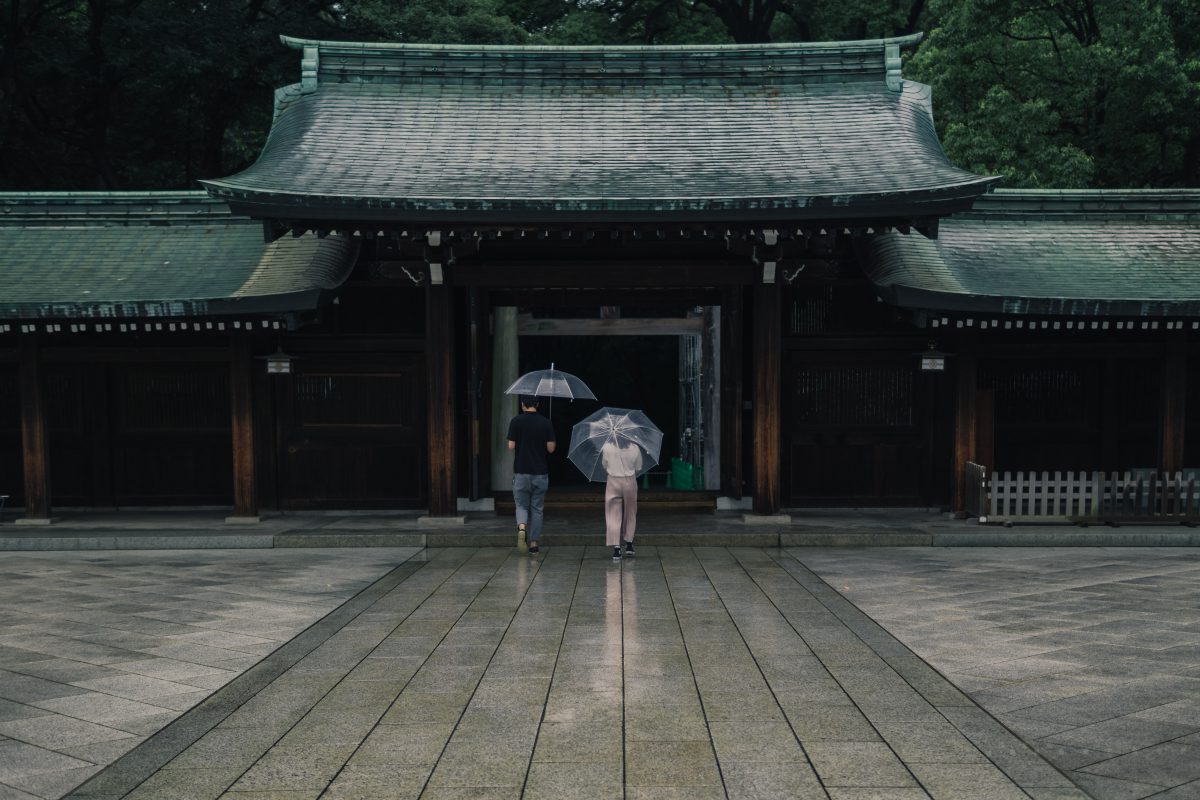 2. Fun indoor activities
Tokyo offers lots of fun indoor activities such as the Ghibli Museum, teamLab, various theaters and arcades, workshops, and indoor sports activities that can be fun for everyone. Tokyo never fails to entertain its visitors.
Check out our articles for more unique ways to spend rainy days!
3. Try Chanko-nabe
Chanko-nabe (also known as "Chanko") is a style of traditional Japanese hotpot. It generally contains a variety of ingredients including vegetables, meat, and seafood. It is known as a typical dish for professional sumo wrestlers which helps them get bigger and stronger. Ryogoku in Tokyo, where the sumo tournament is held, is home to many sumo wrestlers and therefore there are many chanko restaurants! After having been out in the rain, warm yourself up with some delicious Japanese comfort food!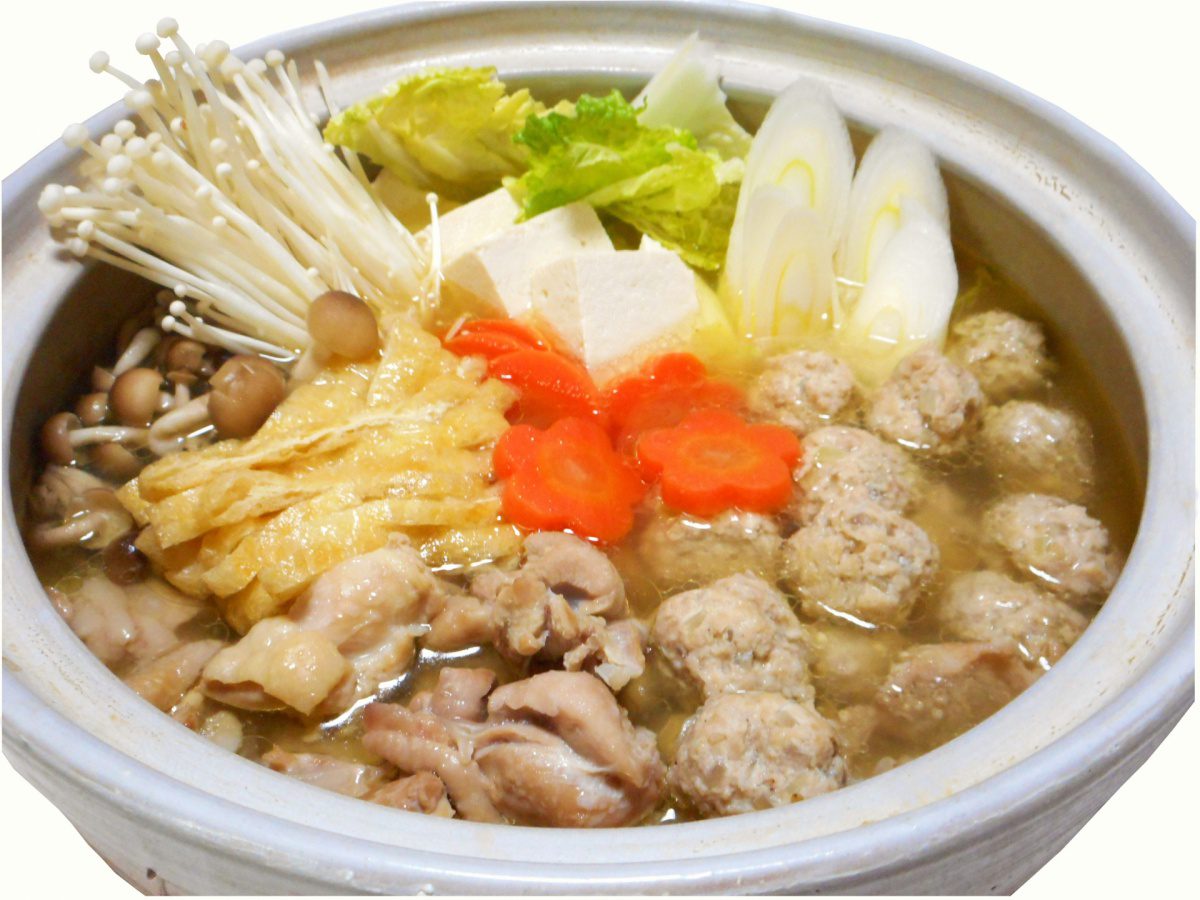 4. See Hydrangeas
The hydrangea (also known as Ajisai in Japanese) is a seasonal flower that is native to Japan. A cluster of tiny flowers forms a beautiful sphere shape that oddly starts to bloom during the rainy season. "Meigetsuin" (明月院) is a Rinzai sect temple in Kamakura which is widely known for its incredible garden filled with beautiful hydrangea flowers. During the rainy season, it welcomes visitors with blue, purple, and pink hydrangeas. Here is our list of the 10 Best Places to See Hydrangea in and near Tokyo if you are looking for more places to enjoy hydrangeas during this season!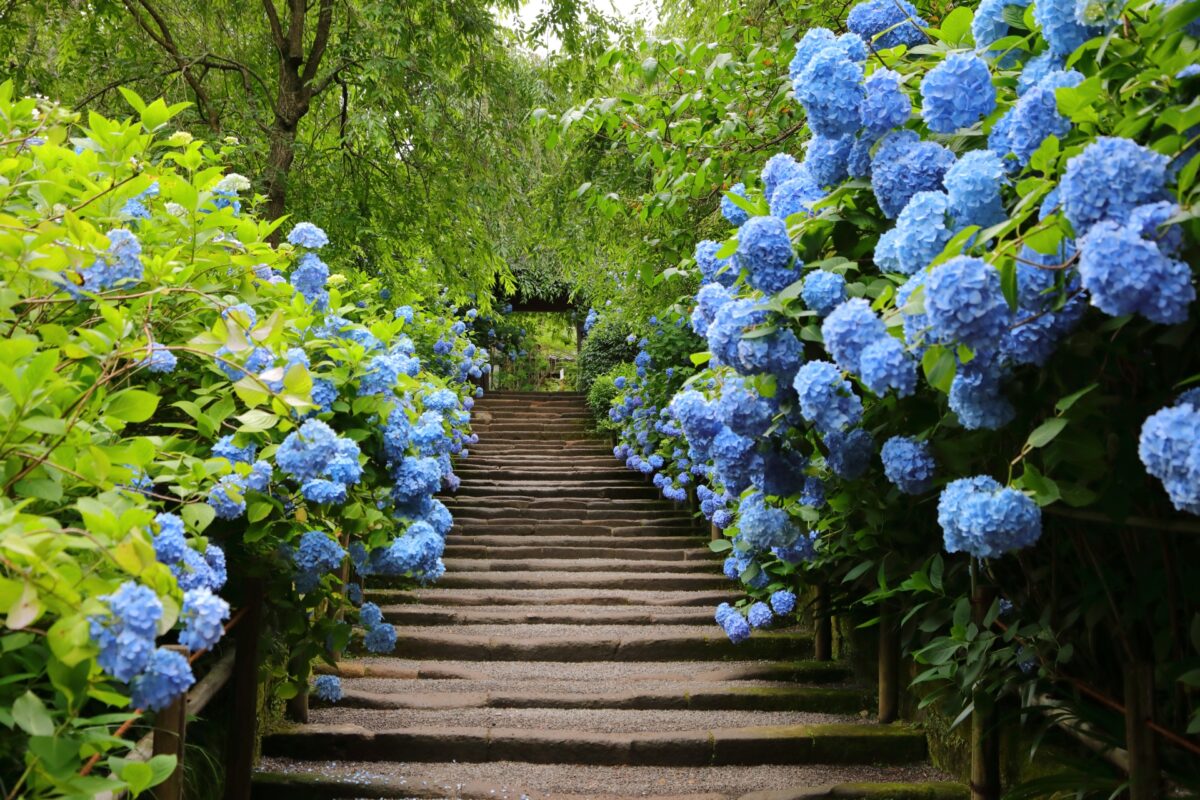 Meigetsuin
9am-4pm
¥500 (Adult) ¥300 (Child)
5. Make Teruteru-bozu
Teruteru-bozu(てるてる坊主) is a very unique piece of Japanese culture. It is a hand-made paper doll that is generally made out of tissue paper. It is a lucky charm that is said to help bring sunny weather, and can easily be made at home. They are hung under the eaves of your house, in hope that the weather will soon get better! If your wish comes true and the weather improves, you can thank your little friend by putting some sugary water on its head. People in Japan usually learn how to make Teruteru-bozu as a child.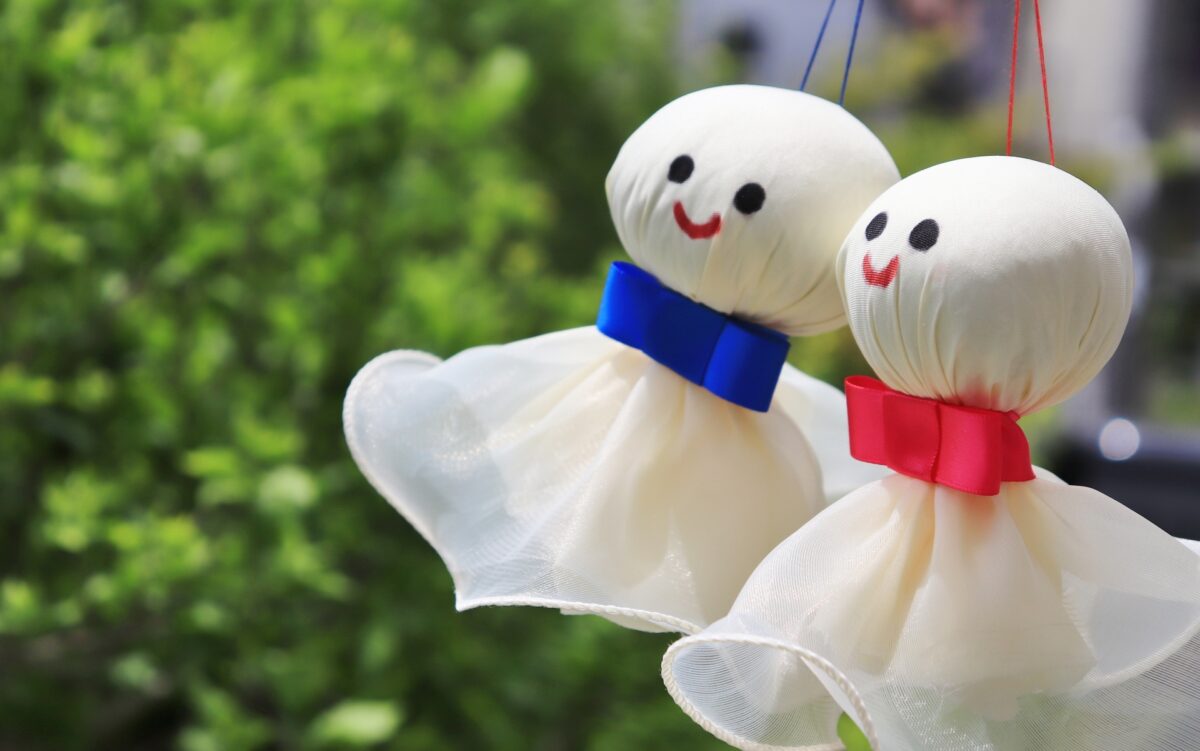 6. Get some cute rain gear
What makes the rainy weather better? The answer is… cute rain gear! In Japan, you can easily find a large selection of good and cute rain gear at popular shopping areas. These items often include colorful umbrellas, stylish raincoats, fashionable rain boots, and much more! LOFT has a large variety of goods and you should be able to find everything you need. There are some unique and fun umbrella shops around Tokyo. Waterfront is a 4 story store that has about 10,000 umbrellas! Komiya Shoten is an umbrella store established in 1930 that sells great handmade umbrellas. Find the perfect umbrella for you with a wide selection of traditional to modern patterns.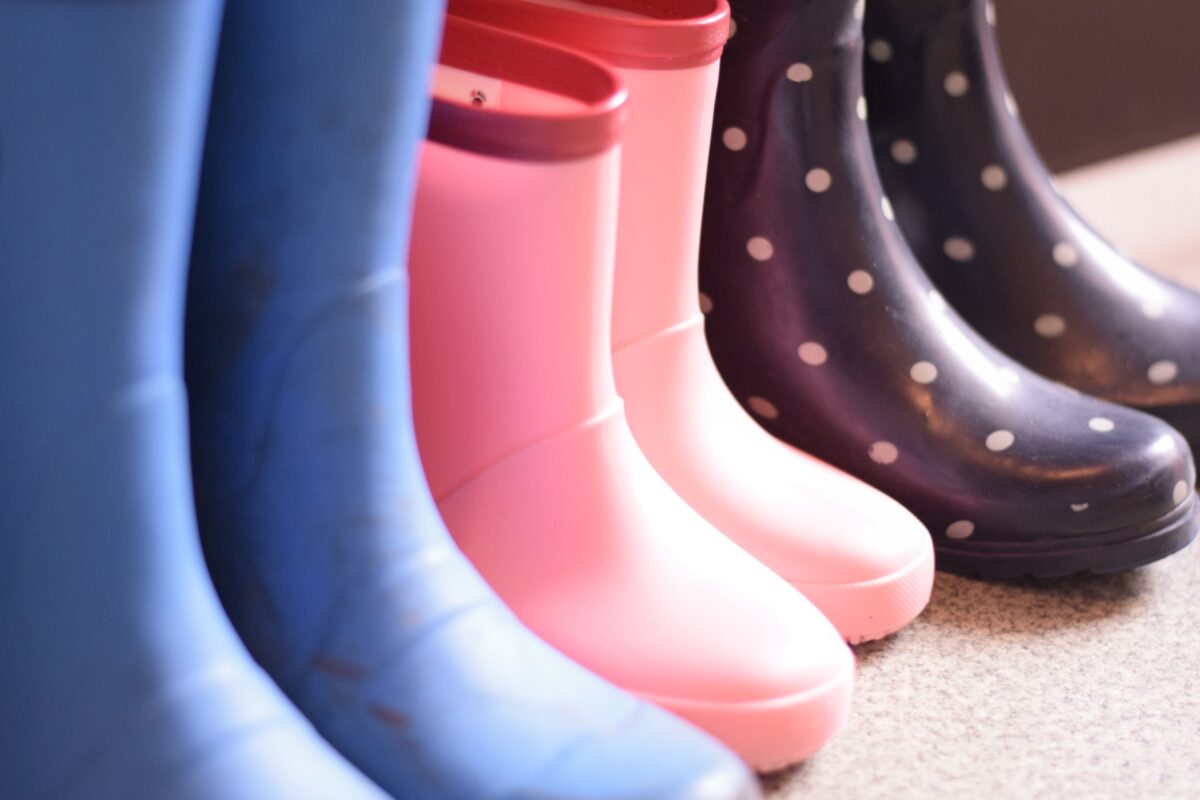 7. Relax at a bookstore or cafe
Rainy days are the perfect time to spend some time reading, with the soothing sound of rain falling. In Tokyo, there are some great English book stores such as Infinity Books or Kinokuniya in Shinjuku which has a whole floor filled with books not only in English but in other foreign languages as well. We also recommend visiting cozy coffee shops in Kyoto. Many places have a great ambiance, allowing you to relax and enjoy yourself while sipping delicious coffee and reading.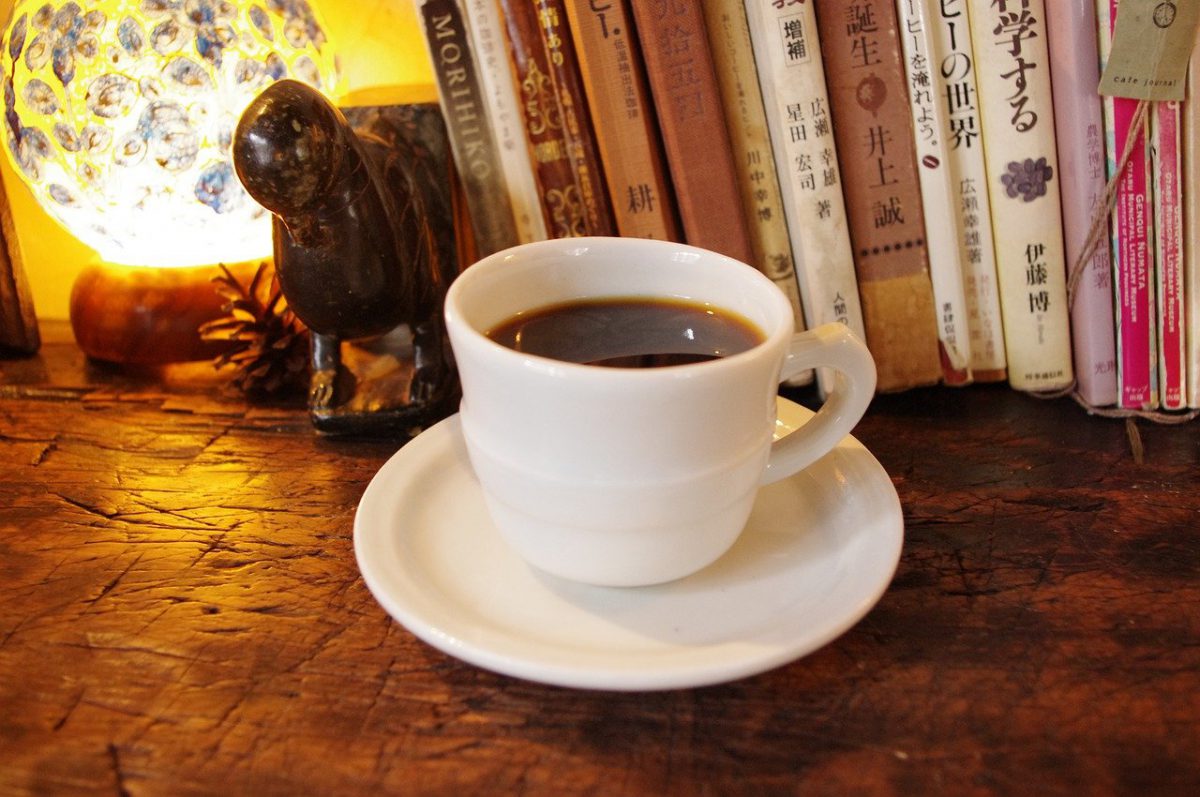 8. Warm yourself up in an Onsen
Let's make an excuse to go to the onsen or sento to warm yourself up! If you go to a big onsen resort (or a theme park) such as Hakone Yunessun, you can spend a whole day enjoying several different kinds of unique onsen. Don't forget to drink some delicious coffee milk or fruit milk after bathing like a local. This is the best way to complete your onsen experience in Japan!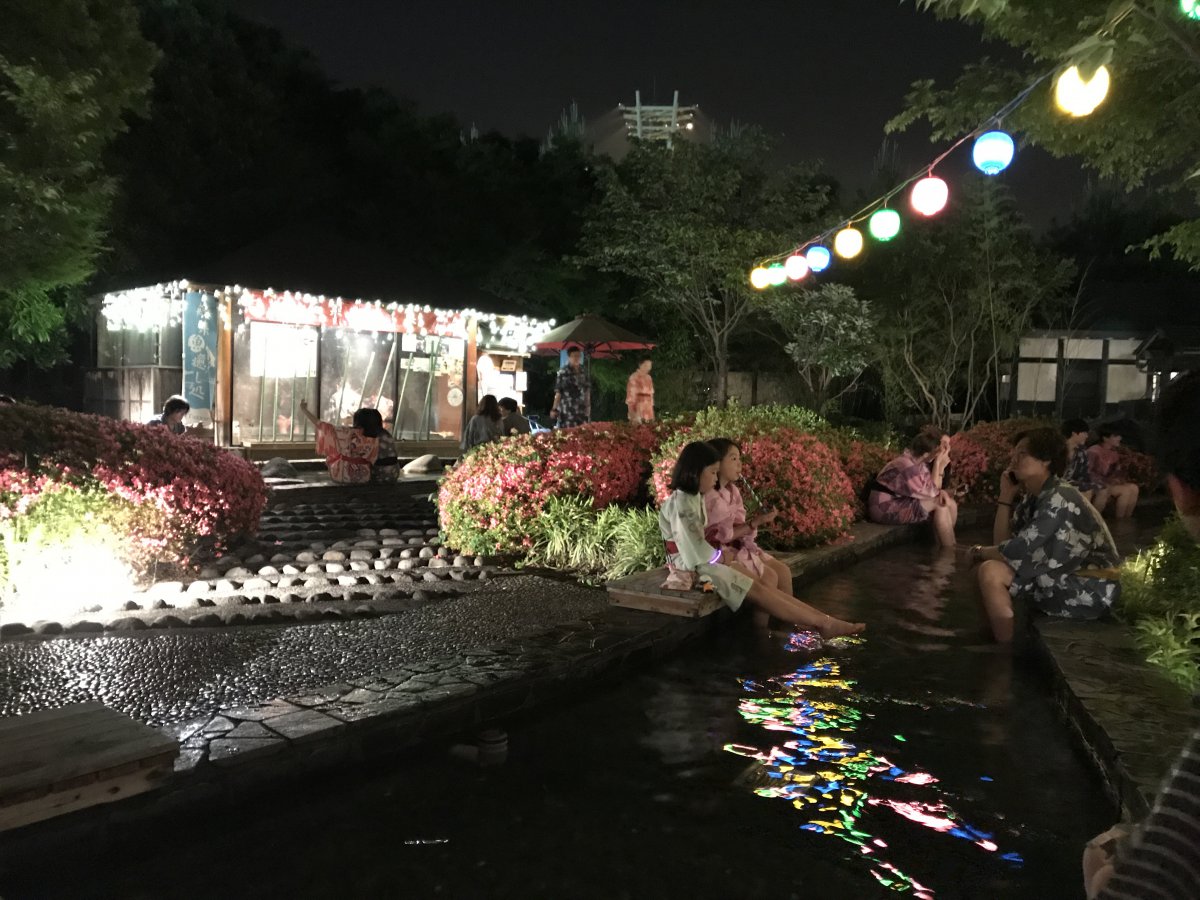 9. Visit an art museum
On rainy days, there is no need to feel guilty about staying inside. This makes it the best time to visit art museums. You can find art museums all throughout Japan. Tokyo is home to many museums worth checking out. If you are curious about other unique non-art related museums, it could be fun to check out the Ghibli Museum.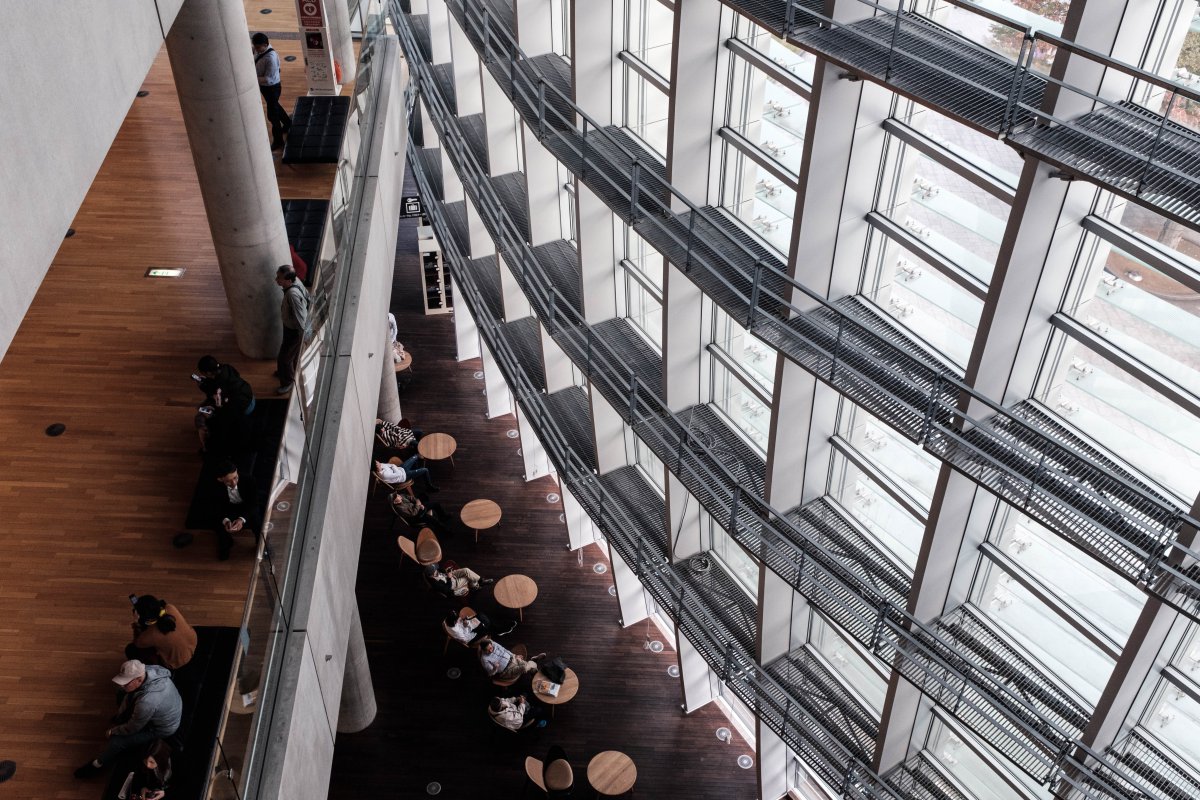 10. Take cool pictures in the rain
There are some pictures that turn out best when they are taken in the rain. If you are seeking a chance to take some unique photos, the rainy season is a great opportunity for this. Venture outdoors and you are bound to find some beautiful spots no matter where you are in Japan. Especially the older towns or villages that still have traditional buildings make for even more photogenic shots in the rain!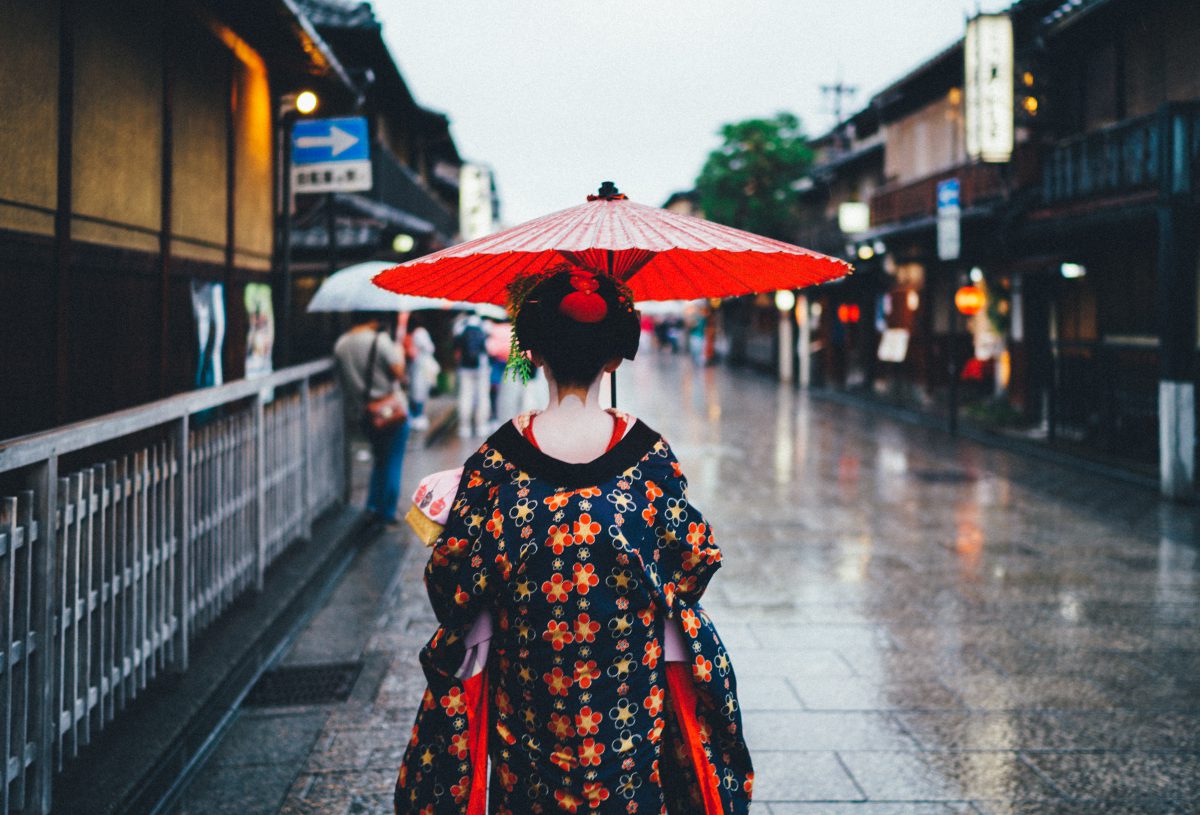 11. Go shopping
When it really starts to rain hard, a lot of people don't even want to go outside at all. However, shopping is something you can do without having to get too wet! In every big city you go to in Japan, there will be loads of gigantic shopping malls and department stores that will have everything you are looking for. There are even big shopping areas in the underground areas of train stations so you may not even have to step outside at all. Shopping malls also usually have places to eat and lots of other things to do if you want to spend the whole day there.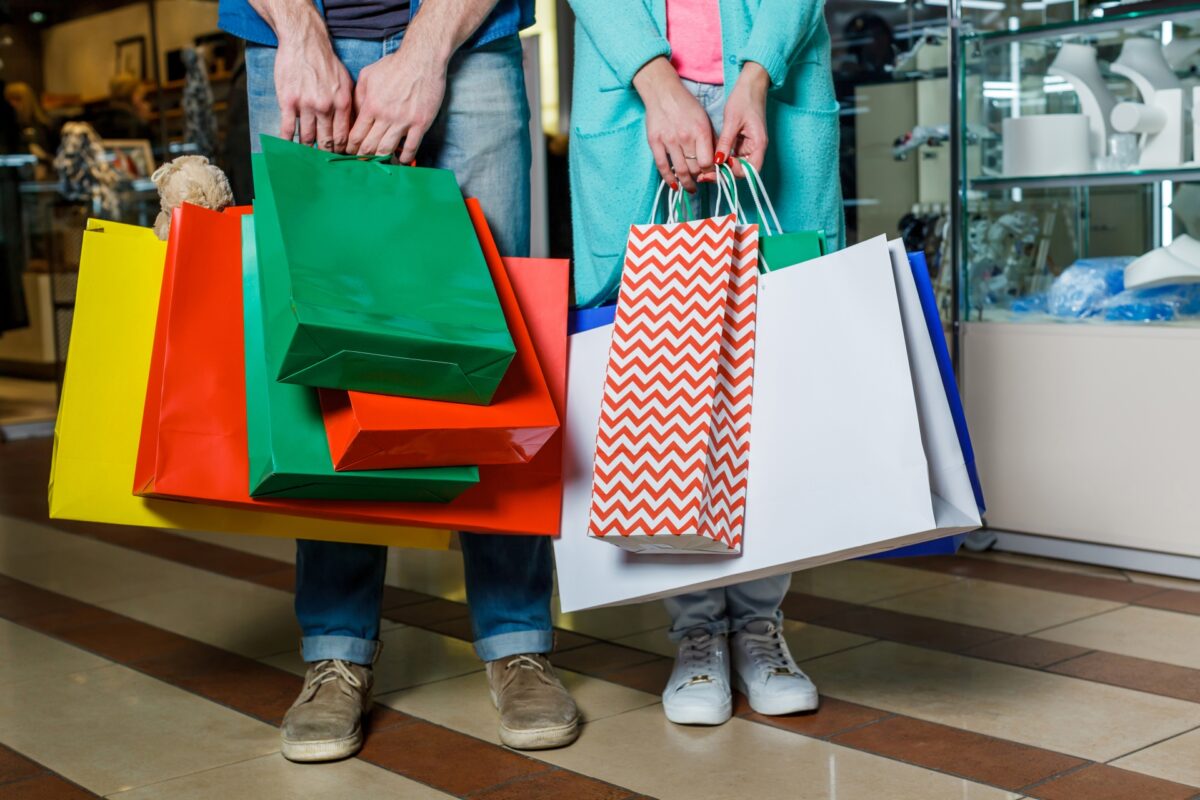 12. Go up Tokyo Tower or Tokyo Skytree
Although some people may think that a sunny day is the best time to check out places with a view, that is not always the case. A rainy day can make for a different and therefore amazing view! It can be fun to check out two of Tokyo's best views from Tokyo Tower and Tokyo Skytree on a rainy day. And as mentioned above, there is a good chance there will be fewer people on a day like this as well. It can be cool to see Tokyo from a different point of view, you'd be surprised how different the city can look.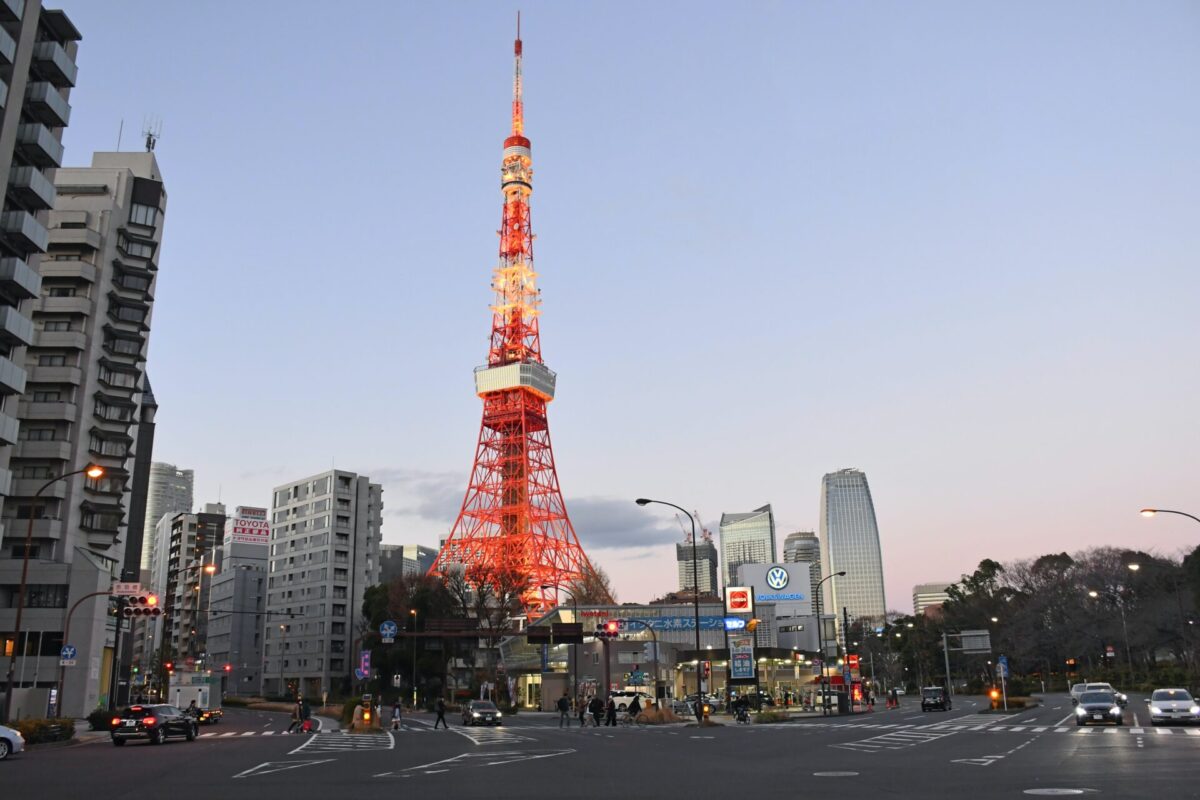 Japan Wonder Travel Tours
Japan Wonder Travel is a travel agency that offers guided tours throughout Japan.
From private walking tours to delicious Food and Drink tours, we can help you organize the best tours just for you! If you want to explore Japan and learn more about the history and backstories of each area you are visiting, our knowledgeable and friendly English speaking guides will happily take you to the best spots!
In addition, we can provide you with any assistance you may need for your upcoming trip to Japan, so please feel free to contact us if you have any questions or need some help!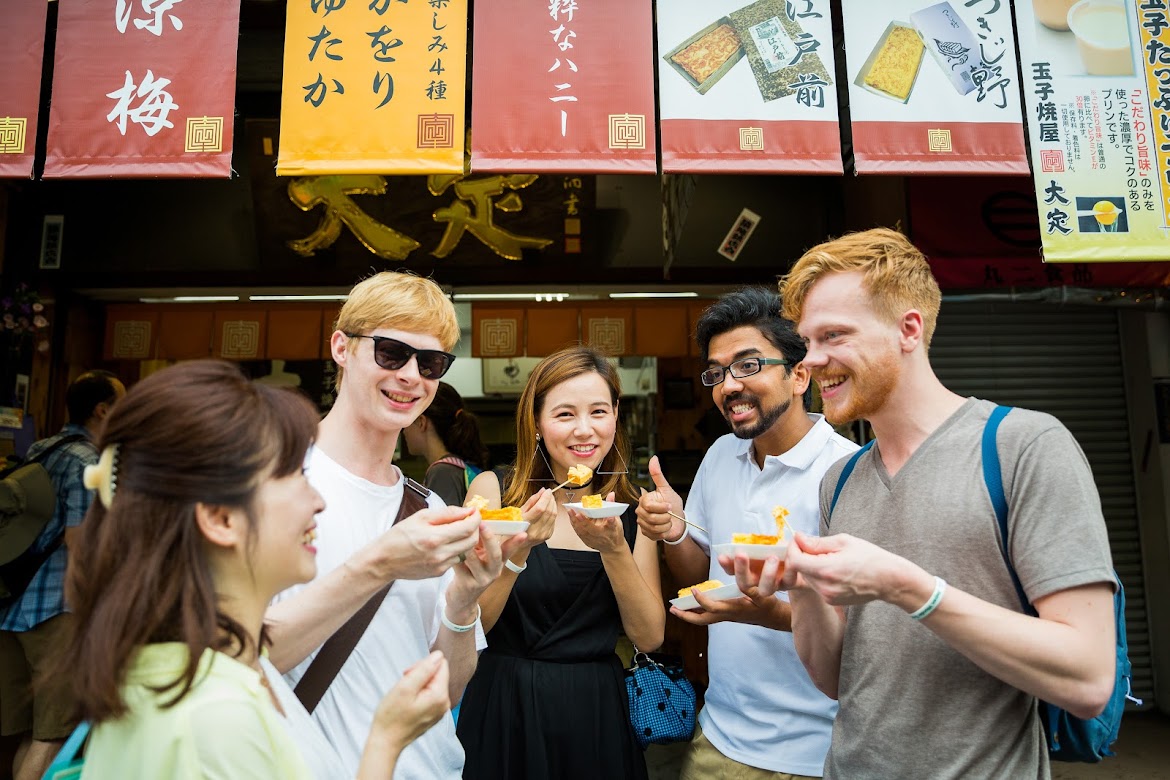 ▶Tokyo 1–Day Highlights Private Walking Tour (8 Hours)
There's no better way to explore an area than taking a tour with a knowledgeable local guide. You will have the chance to learn about the history and interesting background stories of Tokyo, as well as discover some hidden gems which can be hard to do without a guide.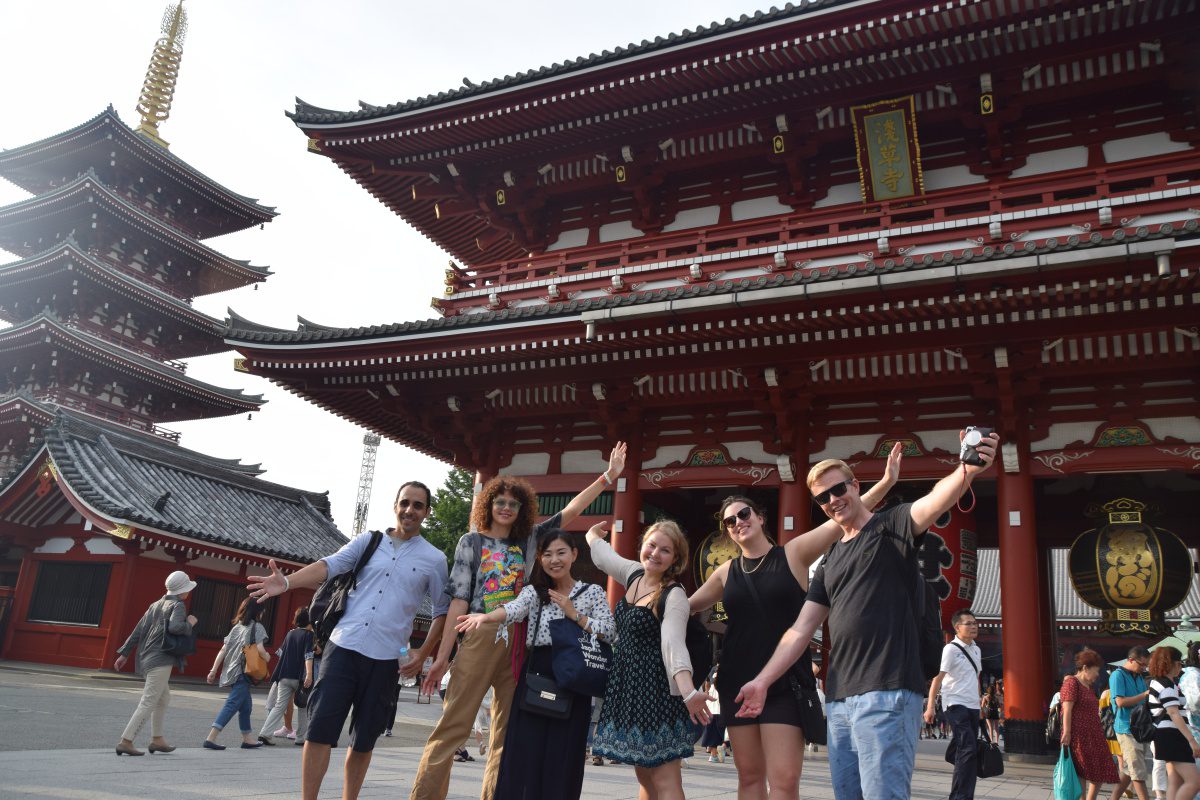 ▶Mt. Fuji Day Trip Bus Tour from Tokyo
Experience the breathtaking views of Mt. Fuji by visiting the highlights of the area on our guided sightseeing bus tour! Departing from Shinjuku in central Tokyo, you can travel comfortably to all of the best spots in the area by bus.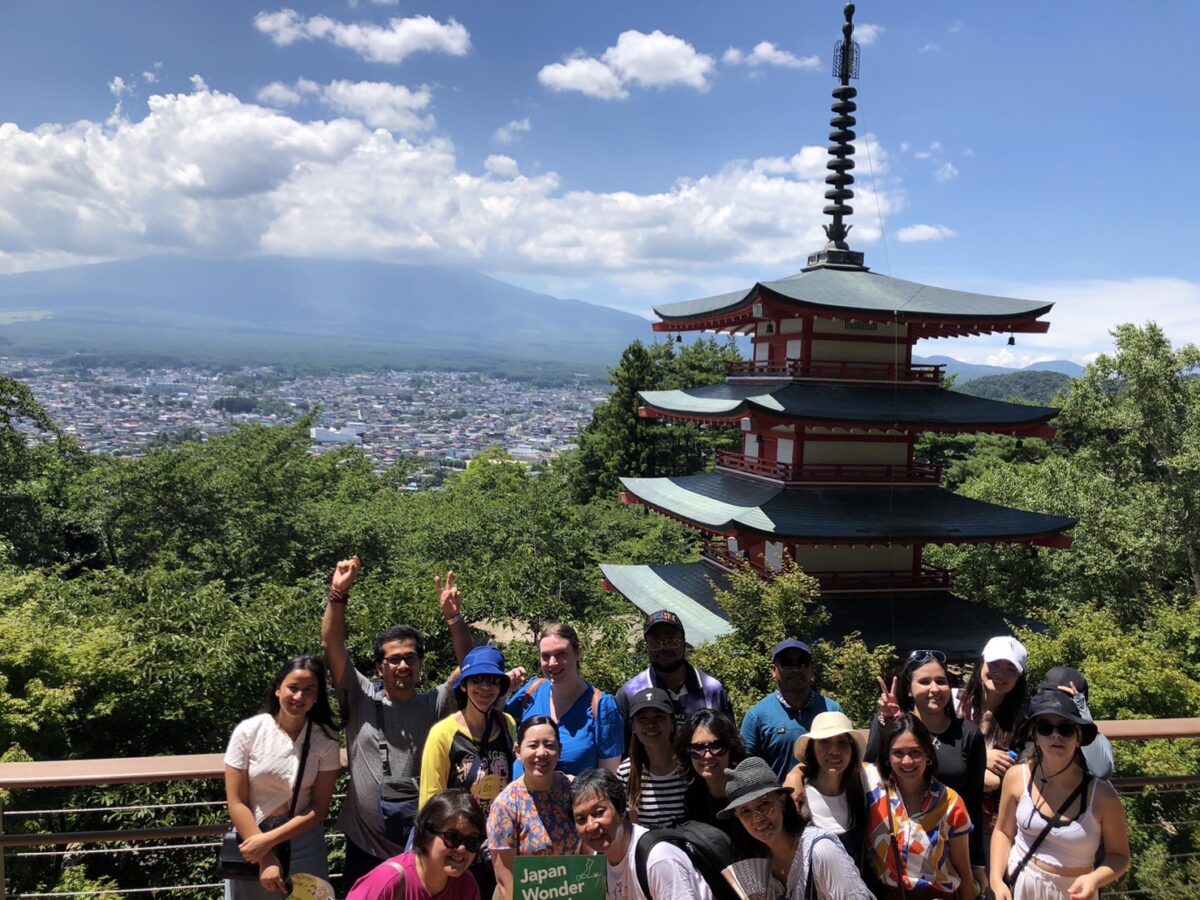 ▶Kyoto Private Full Day Walking Tour
On this full-day private tour of Kyoto, you will be able to see the highlights of Kyoto in just one day and at the same time develop a deeper understanding of both the culture of the area and Japan as a whole.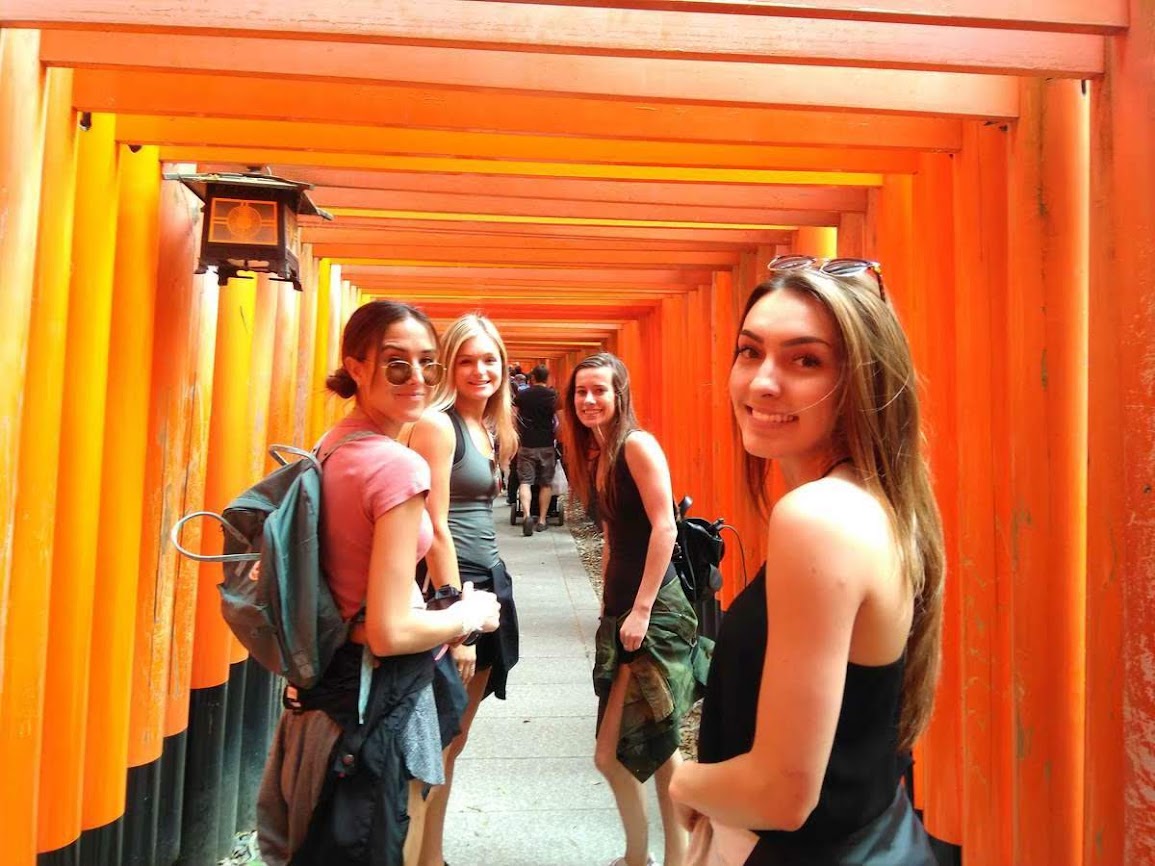 Find the other Tours
▶Tour Packages
If you want to make travel easier, we suggest you look into tour packages.There are a wide range of tour packages out there to suit the accomodate for each traveler needs. Click the button below to find the best tour package from various Tour Operators!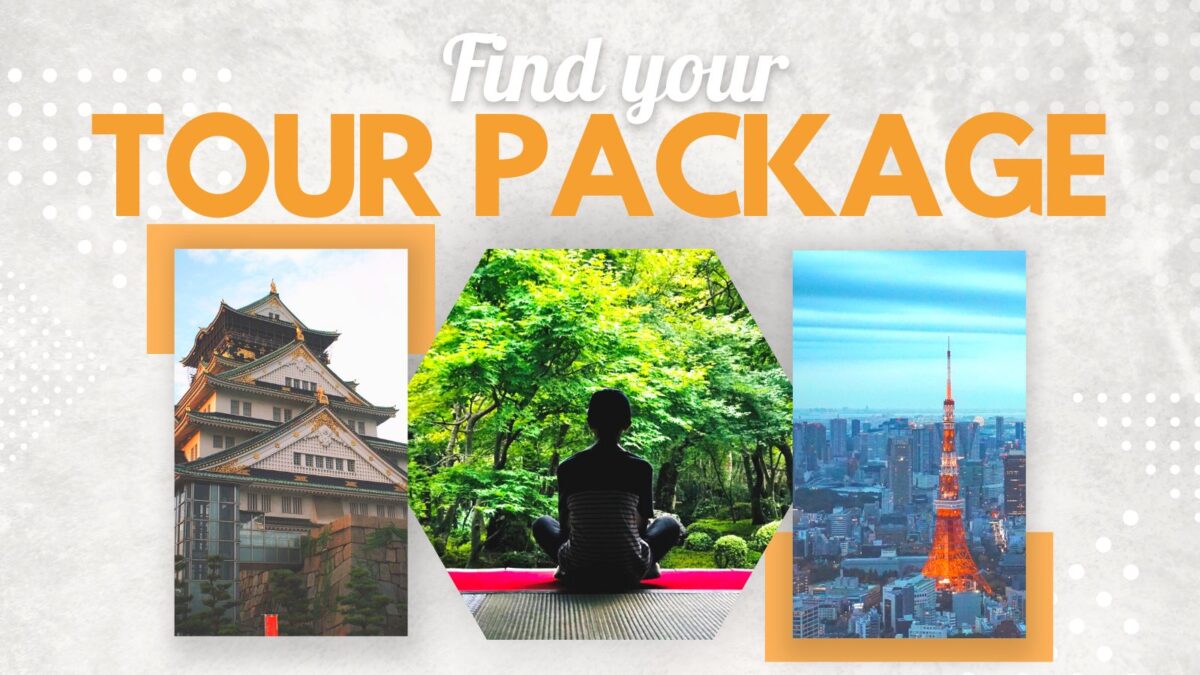 Follow us on Instagram, Facebook and Twitter for more travel inspiration. Or tag us to get featured!
Happy traveling!
Stay informed of the best travel tips to Japan, the most exciting things to do and see, and the top experiences to have with the Japan Wonder Travel Newsletter. Once every two weeks we will introduce you to our latest content.
Other rainy-day articles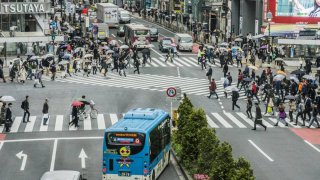 TOP 31 Indoor Activities on Rainy Days in Tokyo
Tokyo offers many fun things to do even on the rainy days. Here is the ultimate list of indoor activities on rainy days in Tokyo!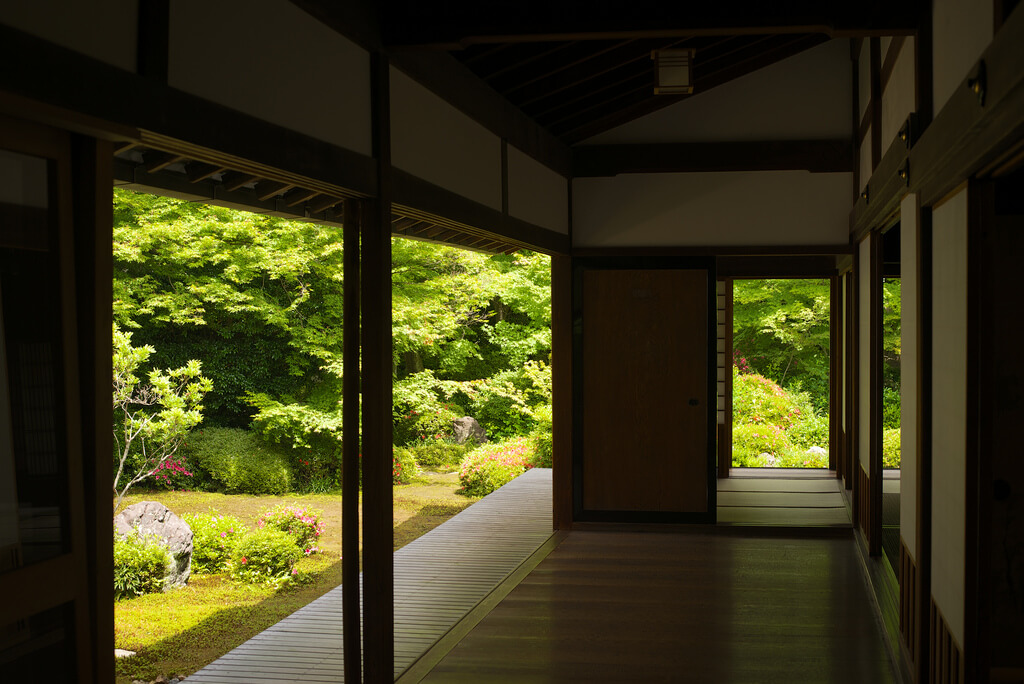 30 Indoor Activities on Rainy Days in Kyoto
In a rainy season from June to early July, you can enjoy indoor activities in Kyoto. From museums to temples and Geisha performance, here are the best things to do while it's raining in Kyoto!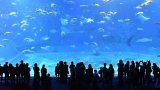 10 Best Aquariums around Tokyo 2023
Aquariums are ones of the unique attractions in Japan and Tokyo is not the exception. Here we introduce the best aquariums around Tokyo that you shouldn't miss!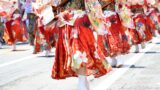 10 Best Festivals in Japan in June 2023
From vibrant dance performances to dynamic mikoshi (portable shrines), here we introduce the best festivals in Japan in June 2023.
This post may contain some affiliate links. When you click through and make a purchase we may receive some commission, at no extra costs to you.