The Ghibli Museum is the animation and art museum of Miyazaki Hayao's Studio Ghibli, one of Japan's most famous animation studios. They have produced worldwide known films such as My Neighbor Totoro, Princess Mononoke, Spirited Away and Ponyo on the Cliff by the Sea. The Ghibli Museum is a great experience for young and old alike and is a popular attraction in Tokyo. Tickets however can be difficult to get as you need to reserve well in advance or know your way around the system.
Let us share some tips and tricks for obtaining your entry tickets to this famous museum!
*Please note that the name of the person who purchases the tickets is on tickets and will need to actually be there on the day itself. Museum staff will confirm the identity when entering the Ghibli Museum, so please bring some identification. If the name is not same as the name on tickets, you cannot enter.
How to get Ghibli Museum tickets in 2023
Ghibli Museum made a change to the tickets availability and opening hours as follows;
Opening hours: 10am – 7pm (weekends and holidays), 10am – 5pm (weekdays), 10am – 6pm (summer time)
Close on Tuesdays
Entrance Time: (1) 10am (2) 11am (3) 12pm (4) 1pm (5) 2pm (6) 3pm (7) 4pm*only weekends, holidays, and summer time (8) 5pm*only weekeds and holidays
Option 1: Book tickets online
You need to book a ticket beforehand on the specified date. There's no ticket available at the entrance. Select your preferable entrance time when you book your ticket. Next month's tickets will be available on the 10th day of every month at 10am.
For example, if you want to book tickets for January 31st, tickets will be available at 10am on December 10th. Every ticket will be only available on e-ticket (maximum 6 tickets per person) and you can only book through your smartphone (Book tickets from here). You will also need to sign up and download the app ローチケ to get your tickets beforehand.
The price of the ticket is 1,000 yen (adult), 700 yen (high school and junior high school students), 400 yen (elementary school students) and 100 yen (4 years old and above)
Since July of 2020, tickets are not available overseas. And you will have to book a ticket with a Japanese phone number starting with 090, 080 or 070. When you download the app, you'll have to identify your phone number with a short message.
Option 2: Book tickets through a travel agency
Another option is to book through a travel agent. The optional tour, which lasts 90 minutes, is included in the package. Since most of the exhibition is in Japanese, having a guide to show you around can greatly enhance your experience. Although it may be a bit pricey, this option is worth considering, especially if you don't have a Japanese phone number and want to ensure that you get a ticket for your trip.
Tokyo Studio Ghibli Museum and Ghibli Film Appreciation Tour offers a chance to visit the Ghibli Museum along with two places that inspired the popular Ghibli films: the Edo-Tokyo Open Air Architecture Museum and Hotel Gajoen. We highly recommend taking this tour if you want to fully immerse yourself in the world of Ghibli for a day.
Can't get a museum ticket? No worries. The real locations of the Ghibli movies are all over Japan. See this in our blog The real 10 locations of Ghibli movies in Japan. Alternatively, have a look at the official Ghibli Museum's YouTube channel!
How to get Ghibli Park tickets in 2023
On November 1st, 2022, the Ghibli theme park opened in Aichi prefecture! There will be 5 areas featuring popular films, but first, the 3 areas were opened: Ghibli's Grand Warehouse, Hill of Youth and Dondoko Forest.
Ghibli's Grand Warehouse features popular Ghibli films and the studio's secret with some shops, cafes, and exhibitions. Hill of Youth is inspired by Whisper of the Heart, and Dondoko Forest is inspired by My Neighbor Totoro. In 2023, other 2 areas featuring Princess Mononoke, Kiki's Delivery Service, and Howl's Moving Castle will open. How exciting Ghibli films finally come to life in Japan!
There are not any rides and attractions at the park like any other theme park, but you can enjoy walking around and immerse yourself in the world of Studio Ghibli films. It's nestled on the site of Ai-Chikyuhaku-Kinen-Koen, the vast park where the World EXPO 2005 was hosted.
Booking a ticket for the designated date and entrance time beforehand is required. Please note that there's no ticket available at the entrance.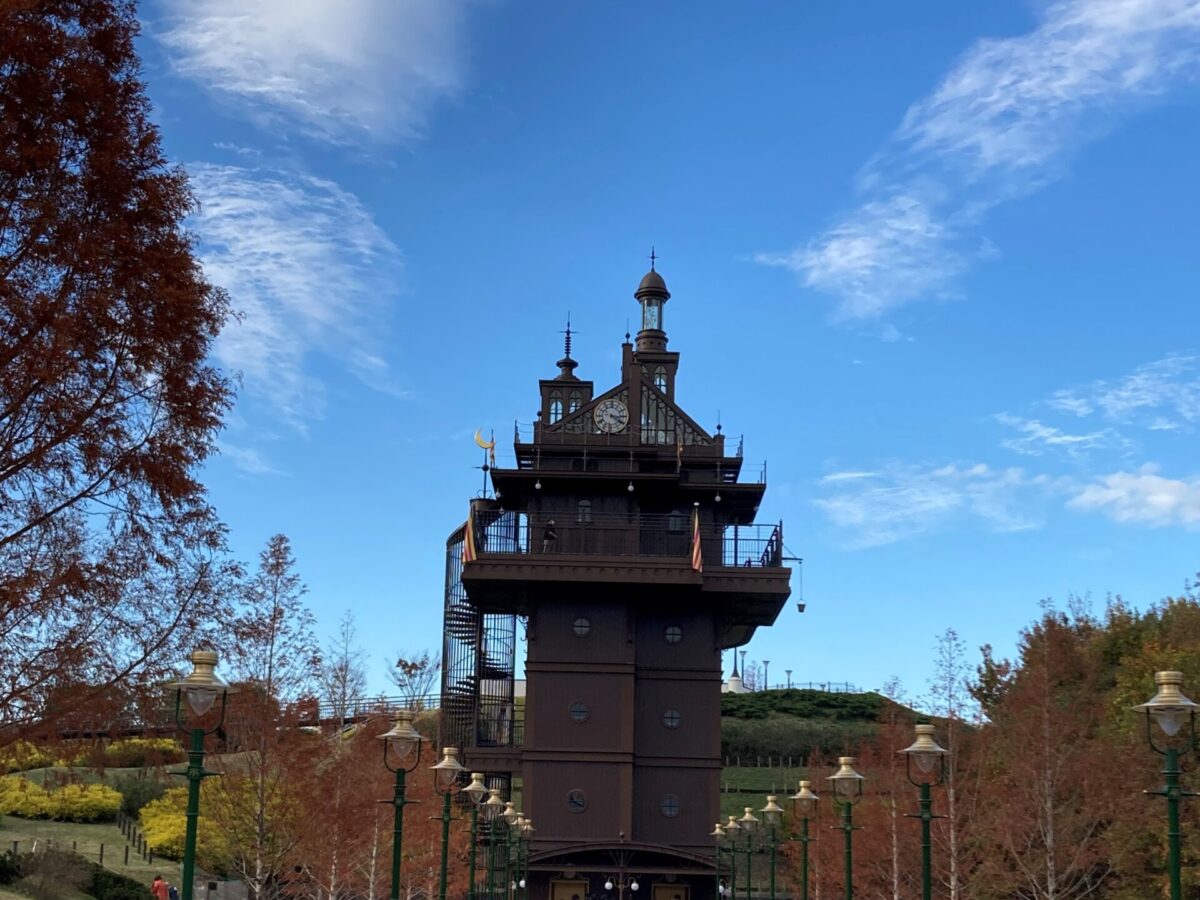 The tickets are available three months prior to your visit. For example, tickets for January are available in November.
From February 2023 onwards, the tickets will be sold on a first come first served basis starting from the 10th of every month on Boo-Woo Ticket. You'll need to book a ticket for each area, but tickets to enter Ghibli's Grand Warehouse and Hill of Youth together are also available.
They launched the page to sell tickets to international tourists but only admission to Ghibli's Grand Warehouse at certain entry times is available at the moment.
In addition, JTB offers a travel package that includes Ghibli Park tickets, hotel, and transportation (round-trip bullet train tickets).
If you want to book your tickets for Ghibli Park in the easiest way, book the tour package from here.
Area
Entrance Time
Admission
Ghibli's Grand Warehouse & Hill of Youth
9:00* /9:30* / 10:00 / 10:30 / 11:00 / 11:30 / 12:00 / 12:30 / 13:00 / 13:30 / 14:00 / 14:30 / 15:00 / 15:30 / 16:00
Note: The entrance time above is for Hill of Youth

Weekdays: 3,000 yen (adult) 1,500 yen (child)
Weekends and holidays: 3,500 yen (adult)
1,750 yen (child)
Ghibli's Grand Warehouse
9:00* / 10:00 / 11:00 / 12:00 / 13:00 / 14:00 / 15:00
Weekdays: 2,000 yen (adult) 1,000 yen (child)
Weekends and holidays: 2,500 yen (adult) 1,250 yen (child)
Dondoko Forest
9:00* / 9:30* / 10:00 / 10:30 / 11:00 / 11:30 / 12:00 / 12:30 / 13:00 / 13:30 / 14:00 / 14:30 / 15:00 / 15:30 / 16:00
1,000 yen (adult)
500 yen (child)
*only when the park opens at 9am
You should enter the area within an hour of the entrance time for Ghibli's Grand Warehouse, and within 30 minutes of the entrance time for Hill of Youth and Satsuki and Mei's house at Dondoko Forest.
Access: From Nagoya Station, take a subway Higashiyama Line to Fujigaoka Station, transfer to Linimo then get off at Ai-Chikyuhaku-Kinen-Koen Station
▶Book a travel package including tickets and hotel altogether!
Recommended articles:
How to get Ghibli Exhibition tickets in Tokyo 2023
Another great news for all the Ghibli fans coming to Japan in 2023! The special Ghibli Exhibition is held from June 29 to September 24 in Tokyo hosted by Nippon TV. Nippon TV, a Japanese broadcast television network, has broadcasted Ghibli films numerous times since 1986 on TV throughout Japan which considerably contributed to Studios Ghibli's outburst popularity in the last decades. One of the main features of this exhibition is the set that recreated the world of the Sea of Corruption from the film Nausicaä of the Valley of the Wind and other photo spots featuring popular Ghibli films.
You'll need to get tickets for the specific date and time to enter the exhibition, and the reservation is required beforehand since the tickets are not on sale at the exhibition. You can select the entrance time between 10 am to 7:30 pm. You can purchase the tickets online (in Japanese) or Loppi (self-service electronic ticket dispensing system) at the convenience stores LAWSON and MINISTOP.
The price of the ticket is 1,800 yen (adult), 1,500 yen (junior high school and high school students), and 1,100 yen (elementary school students). Special tickets including ramen which is recreated from the film Ponyo are available from July 15 to September 24 at the price of 2,700 yen (adults), 2,400 yen (junior high school and high school students), and 2,000 yen (elementary school students).
Follow us on Instagram or Facebook for more travel inspiration. Or tag us to get featured!
Happy traveling!
Stay informed of the best travel tips to Japan, the most exciting things to do and see, and the top experiences to have with the Japan Wonder Travel Newsletter. Once every two weeks we will introduce you to our latest content.
Other articles you might like
---
Japan Wonder Travel Tours
Japan Wonder Travel is a travel agency that offers guided tours throughout Japan.
From private walking tours to delicious Food and Drink tours, we can help you organize the best tours just for you! If you want to explore Japan and learn more about the history and backstories of each area you are visiting, our knowledgeable and friendly English speaking guides will happily take you to the best spots!
In addition, we can provide you with any assistance you may need for your upcoming trip to Japan, so please feel free to contact us if you have any questions or need some help!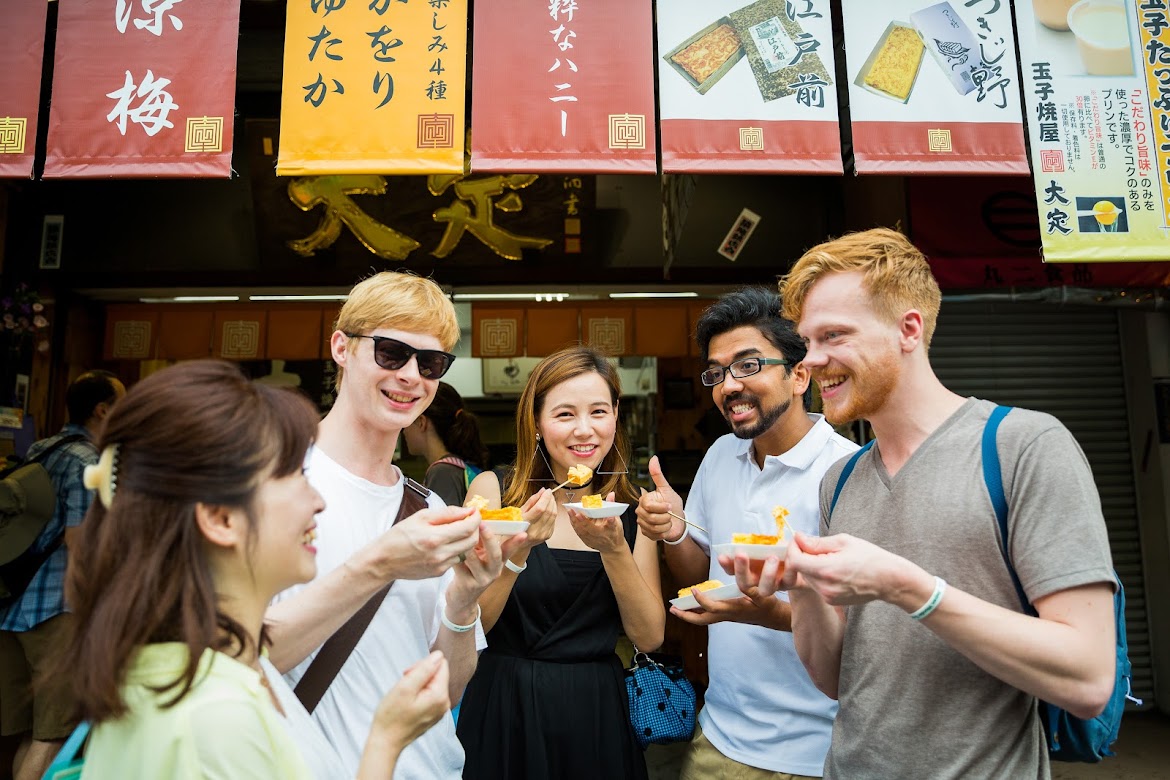 ▶Tokyo 1–Day Highlights Private Walking Tour (8 Hours)
There's no better way to explore an area than taking a tour with a knowledgeable local guide. You will have the chance to learn about the history and interesting background stories of Tokyo, as well as discover some hidden gems which can be hard to do without a guide.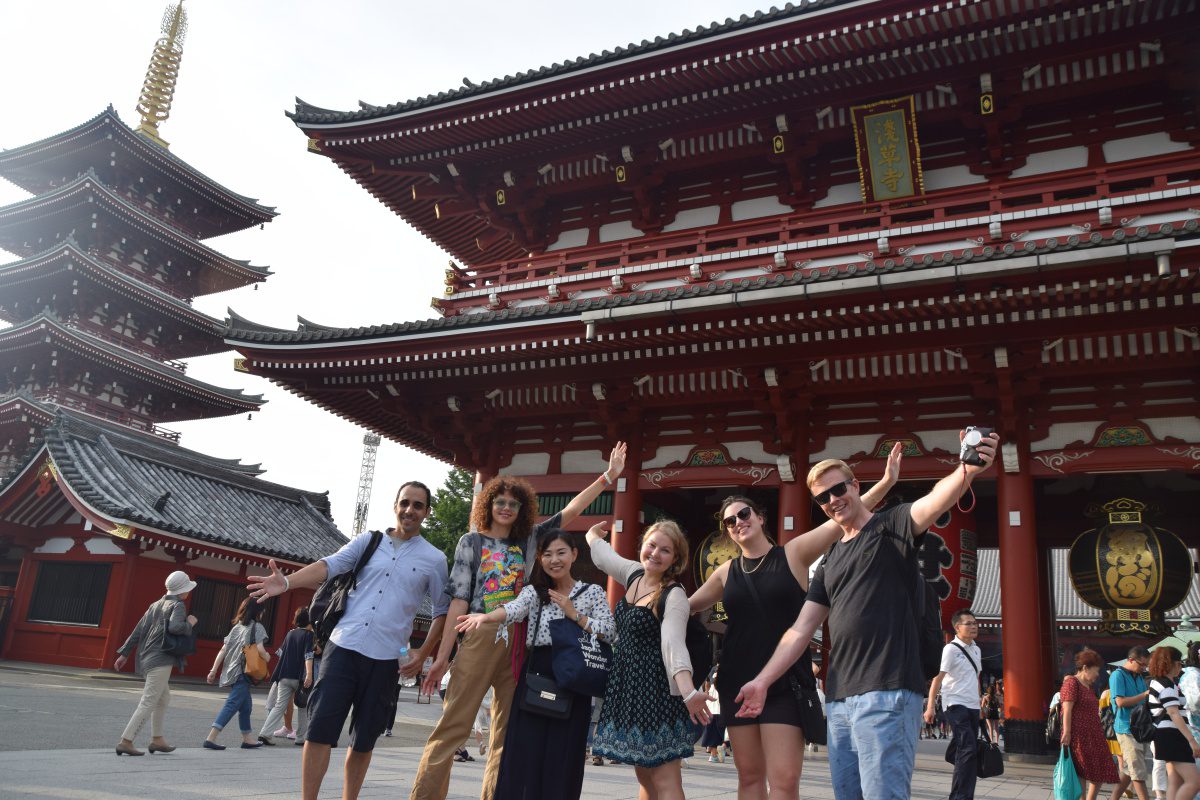 ▶Mt. Fuji Day Trip Bus Tour from Tokyo
Experience the breathtaking views of Mt. Fuji by visiting the highlights of the area on our guided sightseeing bus tour! Departing from Shinjuku in central Tokyo, you can travel comfortably to all of the best spots in the area by bus.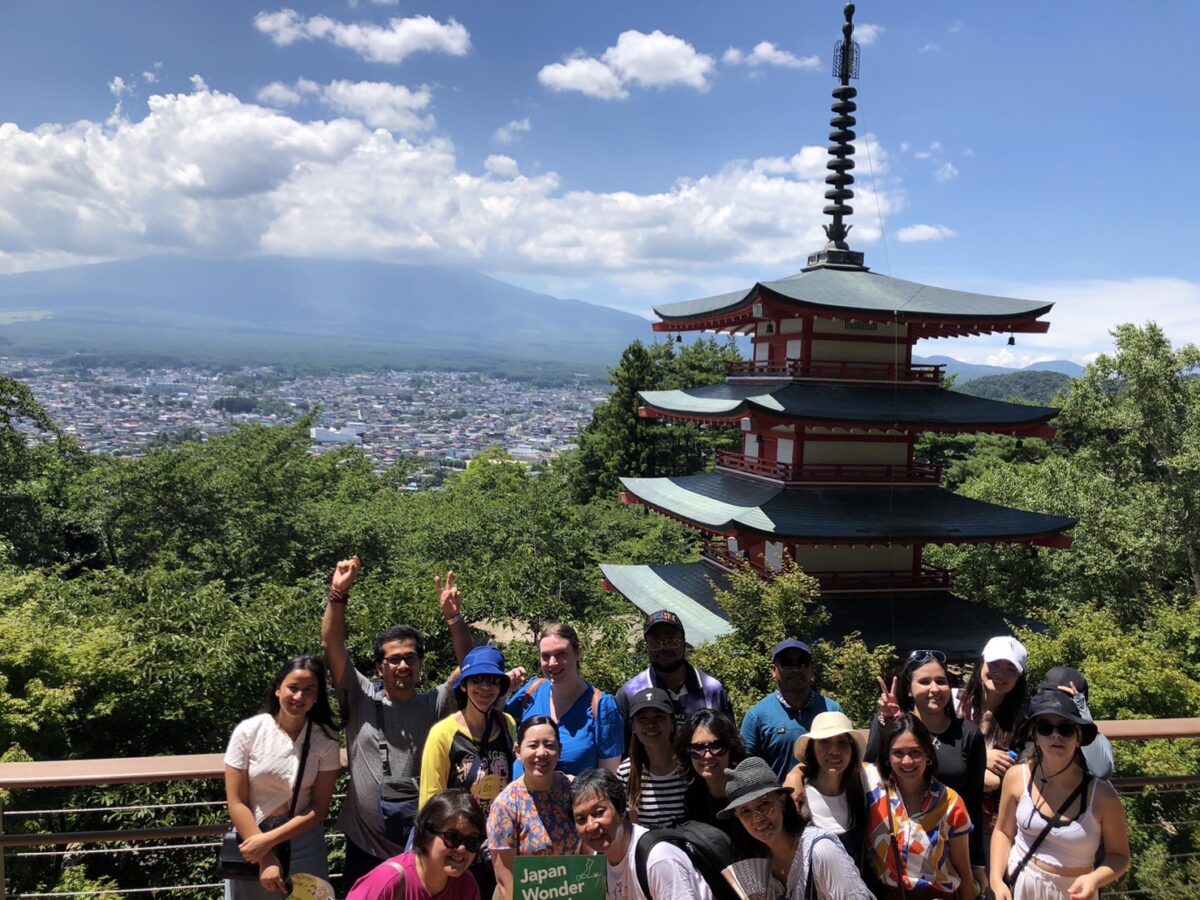 ▶Kyoto Private Full Day Walking Tour
On this full-day private tour of Kyoto, you will be able to see the highlights of Kyoto in just one day and at the same time develop a deeper understanding of both the culture of the area and Japan as a whole.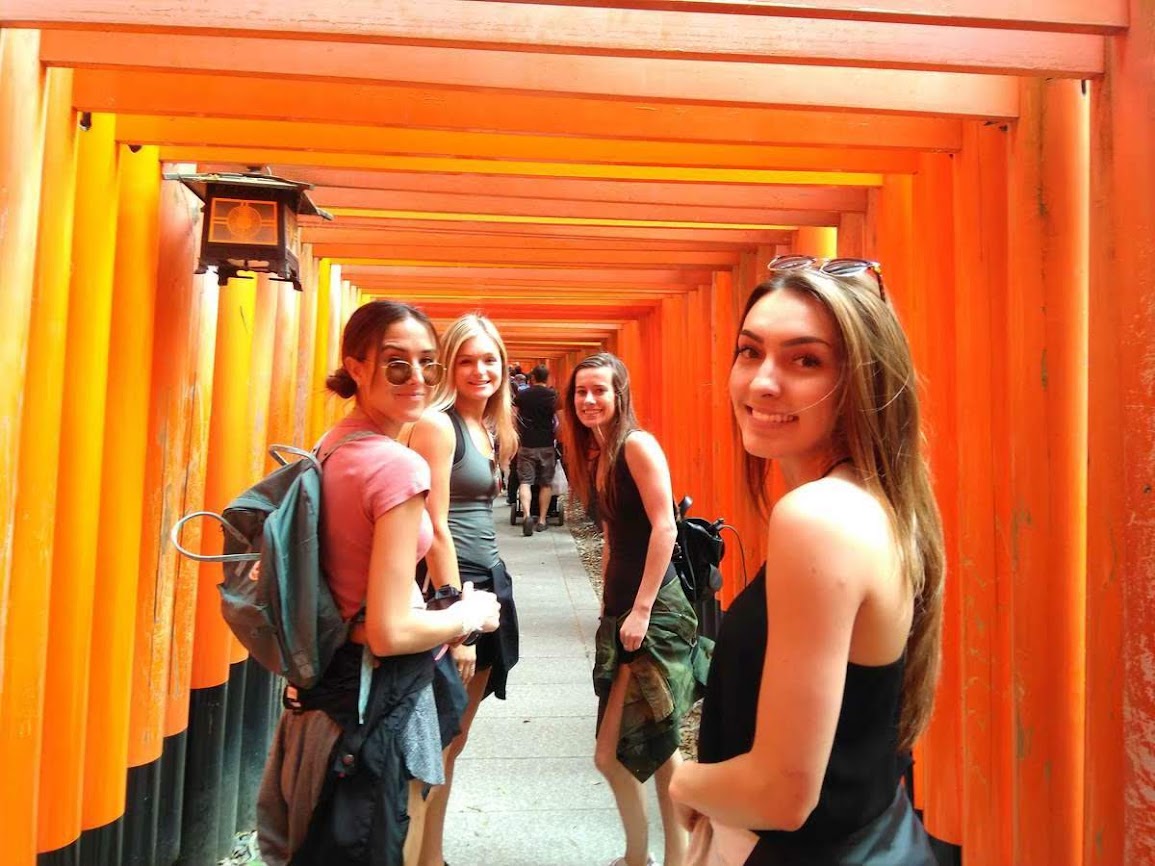 Find the other Tours
▶Tour Packages
If you want to make travel easier, we suggest you look into tour packages.There are a wide range of tour packages out there to suit the accomodate for each traveler needs. Click the button below to find the best tour package from various Tour Operators!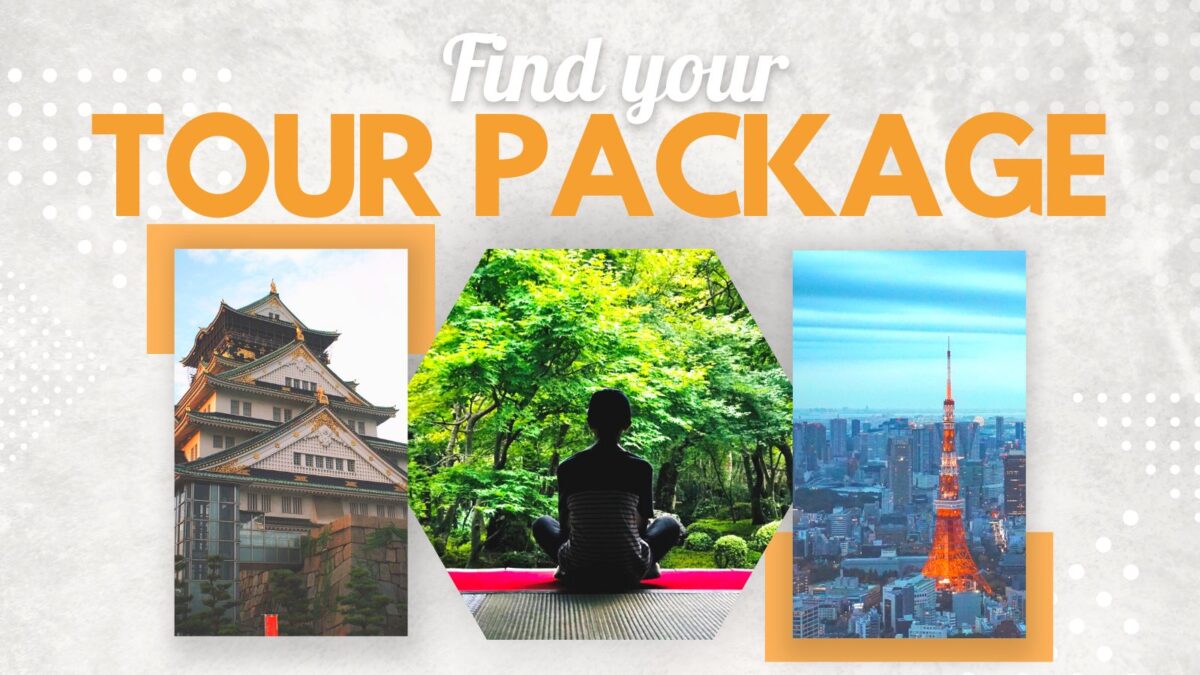 This post may contain some affiliate links. When you click through and make a purchase we may receive some commission, at no extra costs to you.