Studio Ghibli is one of the famous Japanese animation film studios.
There are so many great movie like Nausicaa of the Valley of the Wind, Castle in the Sky, My Neighbor Totoro, Kiki's Delivery Service, Porco Rosso, Princess Mononoke and Spirited Away etc.
So many people would love to visit Ghibli Museum in Tokyo but it's difficult to get the museum tickets.
Don't worry! Even though you couldn't get the tickets, you can go to locations of the Ghibli films in Japan.
Some of those places are not mentioned by Studio Ghibli officially, but you could feel the atmosphere of them.
My Neighbor Totoro
Sayama Kyuryo (Saitama Pref.)
It's located in Sayama, Saitama Prefecture.
It's one or one and an half hour from Tokyo station.
You could see Totoro board from the train.
If you would like to see, please ride on the Seibu Ikebukuro line!
Between Tokorozawa and Akitsu station, there are Totoro!!
Check pictures with Google from here!
Princess Mononoke
Yakushima (Kagoshima Pref.)
Yakushima is one of the locations of Princess Mononoke, also known as a natural world heritage site.
You can relax in the big forest with moss.
It's located in Yakushima island, Kagoshima Prefecture.
You could go there by plane or ship! Sometimes planes couldn't do landing because of the weather.
So here is said that only people who are invited by Yakushima itself  can go to Yakushima!
How do you think about the myth?

In Yakushima, you could eat fresh and big fish. Some small local restaurants are friendly and food is also amazing.
You could enjoy not only greenery, but also marine activity. It is precious place in Japan to experience both water & mountain at once.
It is hard to access from Tokyo but it's worth to visiting there.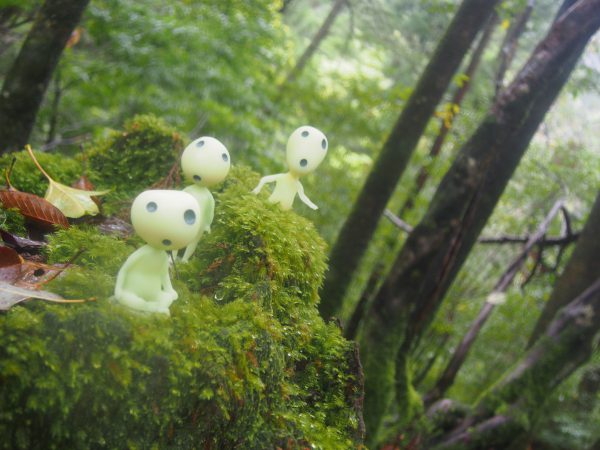 Shirakami-sanchi (Aomori Pref. to AKita Pref.)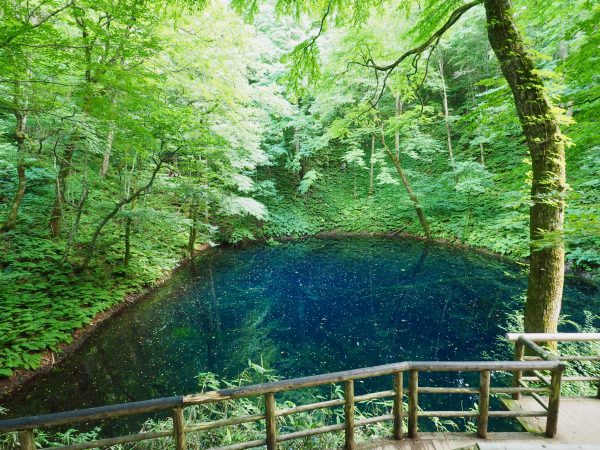 Shirakami-sanchi is also known as a natural world heritage site.
It is mainly filled with greenery such as Japanese beech. You could hike around the Shirakami sanchi.
But there are some famous lakes which is called " twelve lakes". That means we could see twelve lakes at once from the upper side of mountain. But actually there are about thirty lakes there.
The most famous lake is the blue lake as you can see below picture.
It is really fascinating view and you couldn't stop taking the pictures.
Would you like to meet the Daidarabotchi?
Spirited Away
Dogo Onsen (Ehime Pref.)

Dogo Onsen is one of the oldest hot springs "Onsen" in Japan. It's from over 1,000 years ago.
It's located in Matsuyama, Ehime prefecture.
The building was build in 1894. So this looks really traditional and has great atmospheres.
Recommend to try to take a bath.  Go into the building and you could experience old Japanese style Onsen.
Also the street close to Dogo onsen has good-old quaint street!
You could experience local foods and Orange juice from the tap!
Edo Tokyo Tatemono-en (Tokyo Pref.)
Edo Tokyo Tatemono-en is also the stage of Spirited Away.
It's located in Koganei, Tokyo.
Check pictures with google from here!
Please check their website:http://www.tatemonoen.jp/english/
Whisper of the Heart
Seiseki Sakuragaoka (Tokyo Pref.)
Seiseki Sakuragaoka is located in Tokyo, 30 mins away from Shinjuku by train.
There is a shrine, slope, stairs etc. Could you find them?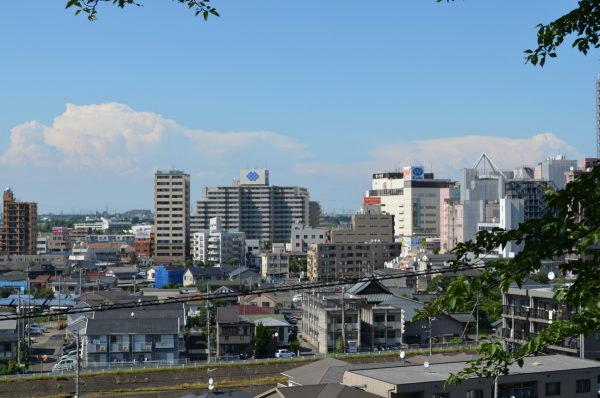 Ponyo
Tomonoura (Hiroshima Pref.)
Tomonoura is located in Fukuyama, Hiroshima Prefecture.
If you go to Itsukushima shrine in Hiroshima, how about going to Tomonoura?
Check pictures with google from here!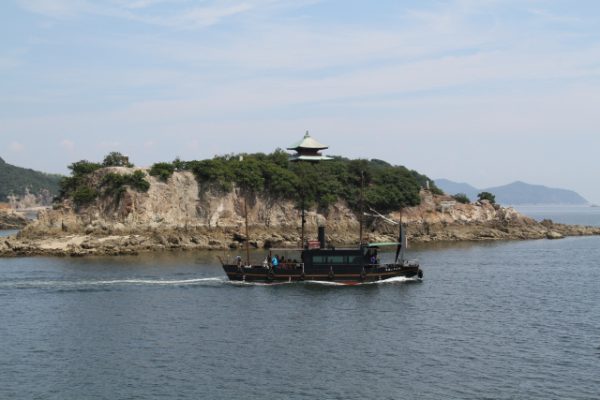 Arrietty
Seibien (Aomori Pref.)
Seibien is Japanese garden located in Hirakawa, Aomori prefecture.
Please check pictures with google from here!
From Up on Poppy Hill
Minatonomieru oka koen (Kanagawa Pref.)
Minatonomieru oka koen "港の見える丘公園" means that "a park on a hill where you can see a port"
It's located in Yokohama, Kanagawa prefecture, 40 mins away from Tokyo.
It's also famous as a date destination place for couples.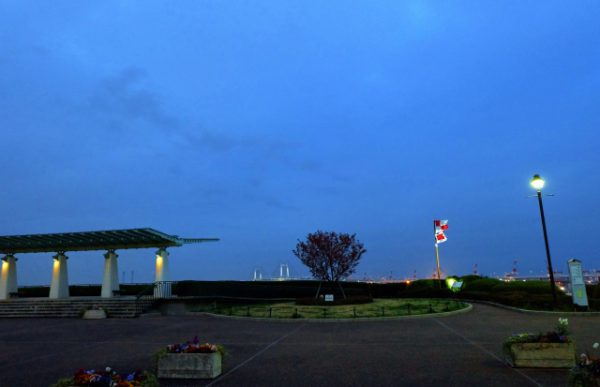 Negishi natsukashi koen and Yamate seiyo-kan (Kanagawa Pref.)
It's also located in Yokohama, Kanagawa Prefecture.
Negishi Natsukashi Koen: 10 Shimocho, Isogo, Yokohama (nearest station is Negishi station)
Check pictures with google from here!
Yamate Seiyo-kan: 16 Yamatecho, Naka, Yokohama (nearest station is Ishikawacho station)
Check pictures with google from here!
MAP
You may also like below articles
Getting your Tickets for the GHIBLI MUSEUM - 6 ways explained
You have no idea how to get Ghibli Museum tickets? In this article, we will tell you the tips and help you get tickets even in the last minute! Don't miss the chance to enjoy the world of Studio Ghibli in Tokyo!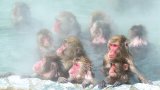 Top Highlights In Nagano Prefecture
Nagano prefecture is well known for its beautiful nature such as mountais, forests and highlands. If you love nature and outdoor activities, this will be one of...
https://blog.japanwondertravel.com/cherry-blossom-forecast-2019-and-recommended-viewing-spots-in-japan-11900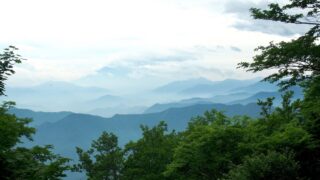 10 Recommended Nature Spots in Tokyo
Do you want to feel the nature in Tokyo? Tokyo has several amazing nature spots where you can get away from the hustle and bustle of the city. Check out our pic...
[PR]