At the beginning of the new year, large crowds of people flock to the shrines or temples in Japan. That's an important annual tradition called Hatsumode, paying a visit to a shrine or temple to appreciate the last year's health and happiness and to pray for another good year. Regardless of their religions and beliefs, hatsumode is a quite popular event on the New Year's holidays. But why do people do hatsumode? Where to visit? This article will cover all the questions you might come up with about hatsumode.
What is Hatsumode (初詣)?
In the first days of the new year, many people visit a Shinto shrine or in some cases a Buddhist temple. This first visit of the year is known as Hatsumōde (初詣) and is done to say thanks for last year and pray for fortune for the new year to deities. It literally means "the first (hatsu) shrine visit (mode)", so in essence hatsumode is to visit a shrine (or temple) to pray for good luck for the new year.
Many shrines and temples organise Hatsumode festivities during the first few days of the year, especially on January 1st. At the popular shrines and temples you can experience a festive atmosphere with food stands and many people lining up for a prayer at the main hall, purchasing lucky charms for a fortunate new year and disposing of their lucky charms of the past year.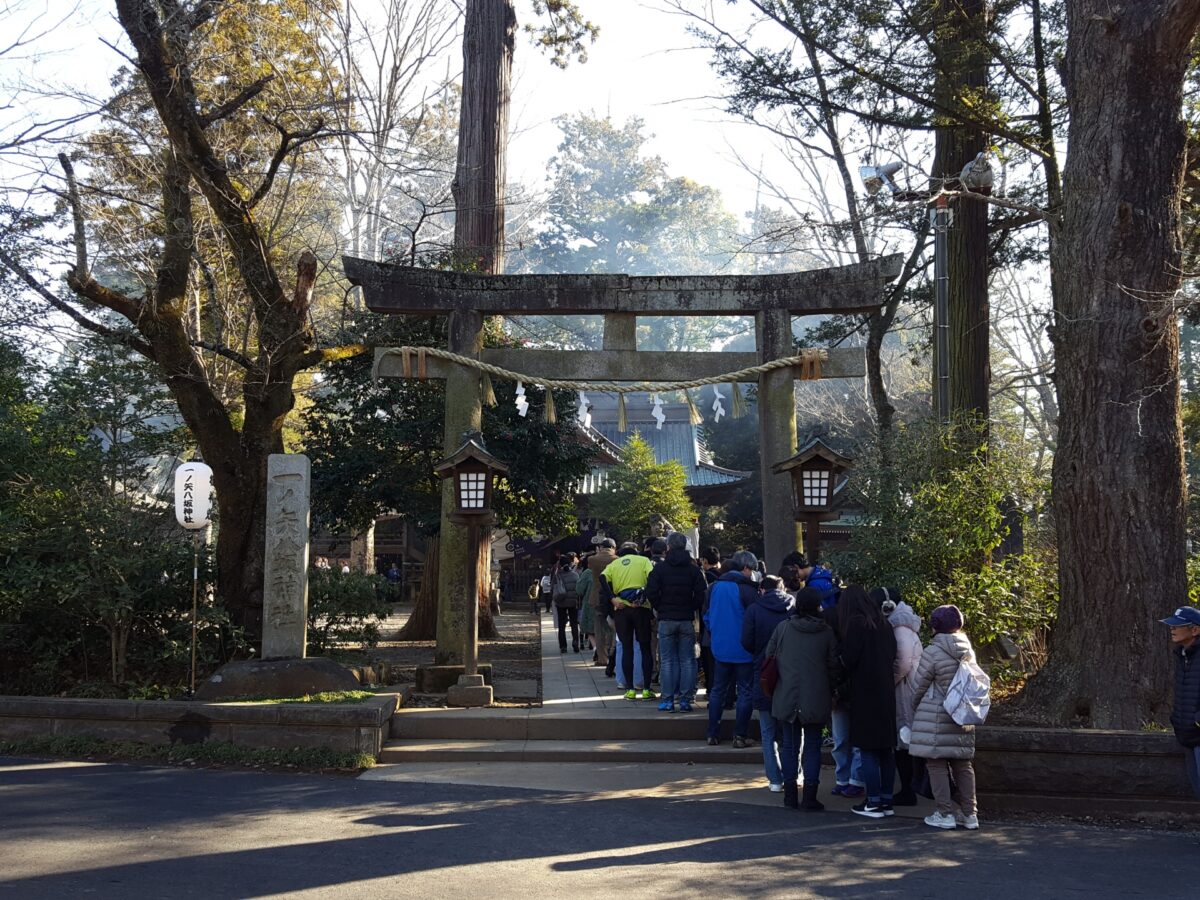 How to do Hatsumode during COVID-19
Many things have changed since the pandemic started, and the style of this annual tradition has changed too. Usually tens of thousands of people visit the shrine or temple for hatsumode, but it's not recommended at all to prevent COVID-19 infection.
Instead, shrines and temples started the new style of hatsumode and here is how.
Hatsumode can be done on the later dates
Some popular shrines open the special section offering the good luck charms for hatsumode at an earlier date than usual, and some open until March. Technically anytime of the first visit in the new year is hatsumode, so there's no strict rule about visiting a shrine on the first days of New Year. So doing hatsumode on the later date is strongly recommended. Also, some changes had been made on the rules and customs of visiting a shrine. Chozuya, the water basin where people clean their hands to purify before praying at the main hall of a shrine, is closed. Omikuji is a popular thing to do to test your luck for a new year, but to avoid contact infection, some shrines have QR codes instead of drawing a stick that matches the omikuji paper. Scan the QR code and the number will be shown on the screen, then you can get the omikuji paper at the booth.
Hatsumode also can be done online!
Some shrines even open the website page for online hatsumode. There's a mailing service where you can receive your lucky charms at home without actually visiting the shrine. You can try your luck with omikuji at the online page as well.
How to do Hatsumode
Generally people visit their local shrine or their family temple for hatsumode but recently more people are not religious, thus people tend to visit a popular shrine or temple.
There are some differences in how to pray at the shrine and temple. If you don't know how to pray, we have this article to explain how to pay a visit properly at a shrine.
If you decided to visit a temple, read this article on how to pray at the Buddhist temple: How to pay a visit at temples
Draw Omikuji
Omikuji is a paper slip that tells your fortune that you can do at a shrine or temple, and since it's the beginning of the year, it's a popular thing to do to test your luck at hatsumode. 
There are some different kinds of omikuji but the simplest one is just drawing the paper slip from the box. Cute animal omikuji are available at some shrines as well and you can keep the ornament at home. Some places like Sensoji have an omikuji where you will draw a stick with a number first, and then get a paper slip from the drawers that matches its number.
There are usually seven categories to tell you luck, and 大吉(daikichi) is the best of luck and 大凶(daikyo) is the worst. The omikuji slip includes the luck of the year and some advice on several aspects of life such as your overall wish, marriage, business, travel, academics and so on. If your result is bad, it's common to tie the slip on the strings that can be found at the site.
Recommended: What is Omikuji?: Complete Guide to Japanese Fortune Slip
Get lucky charms (Omamori, Ofuda and Hamaya)
Omamori is a lucky charm that is believed to protect you and help your wish come true.
Get an omamori depending on your wish or need for protection, for example, marriage, safe travel, good health and academics etc.
After one year has passed, it's common to give the omamori back to the shrine with gratitude, and it will be burned in a sacred fire afterwards.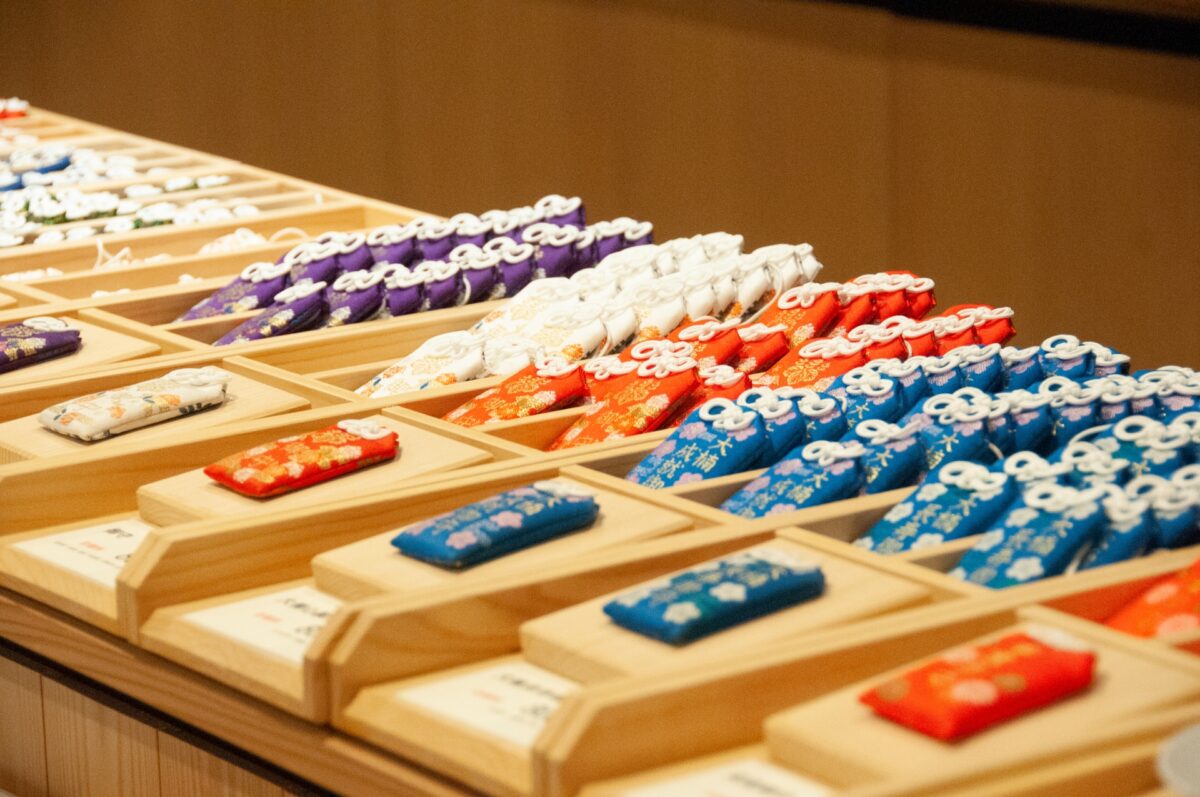 Ofuda is a talisman or amulet to put at home. Together with omamori, it's common to get a new one for the new year. It's equivalent to the spirits of the deities at the shrine, so it is treated like welcoming a part of the deity's spirit to the household. It is carefully placed at the altar, and will be an object to daily worship.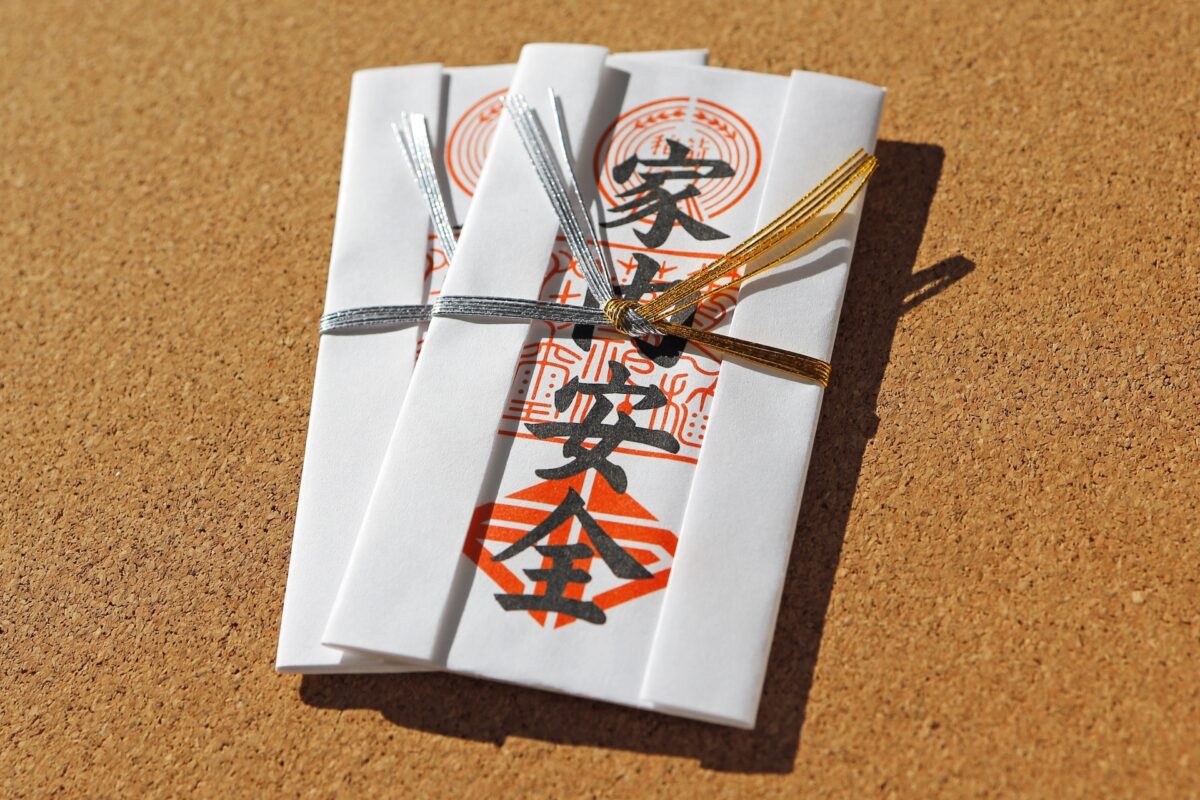 Hamaya is another amulet that you can get from hatsumode. It's an arrow that literally means piercing evil spirits. It's common to place it at the altar together with ofuda. It's originally coming from the old fortune telling where people compete their year's luck for the harvest with shooting an arrow. You also need to return it after a year has passed.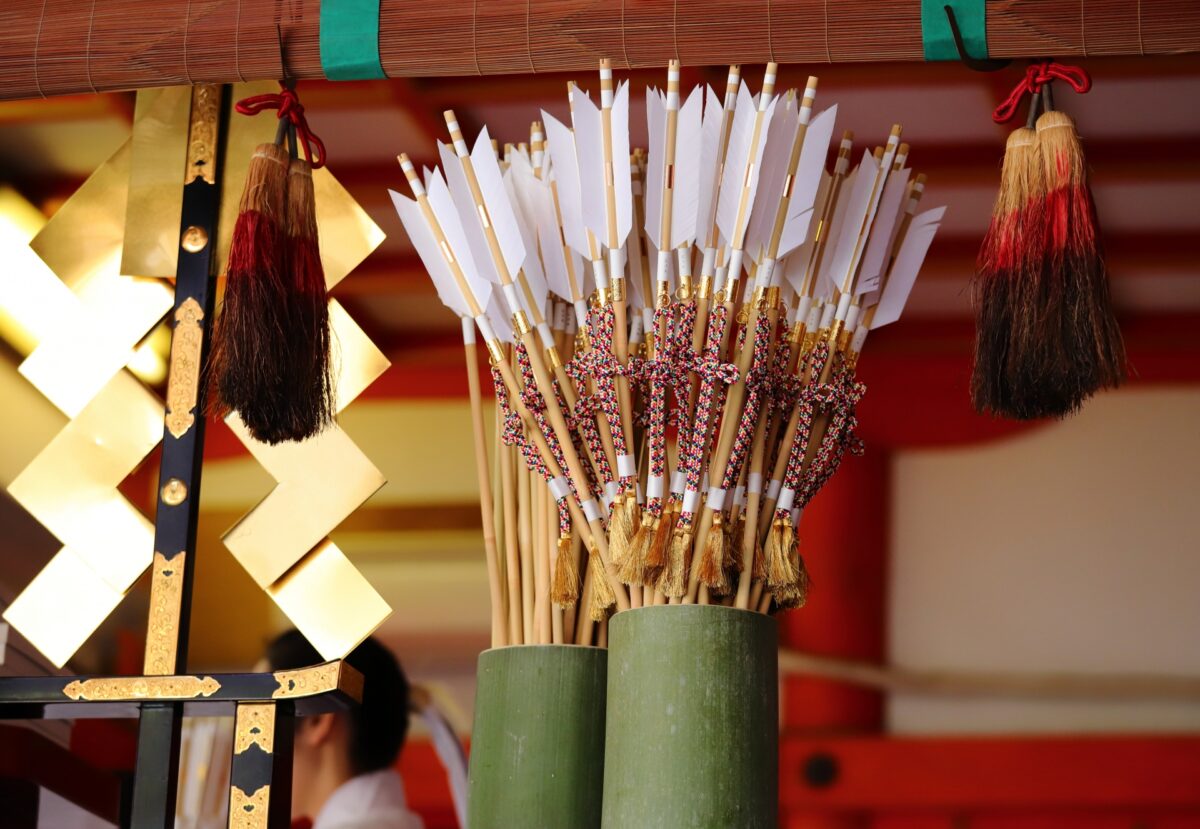 Which shrine should you visit for Hatsumode?
While many Japanese people visit a local or the nearest popular shrine or temple for the first worship, some choose it depending on their wishes for the coming year or what they are thankful for from last year. It is said there are unlimited numbers of deities for Shintoism, the indigenous Japanese religion and each shrine has a unique deity. For example, deities of money, love, study, health, business and so on. So depending on what you wish for, decide on which shrine you should visit. Let's find the best shrine for you in Tokyo!
Kanda Shrine – Business prosperity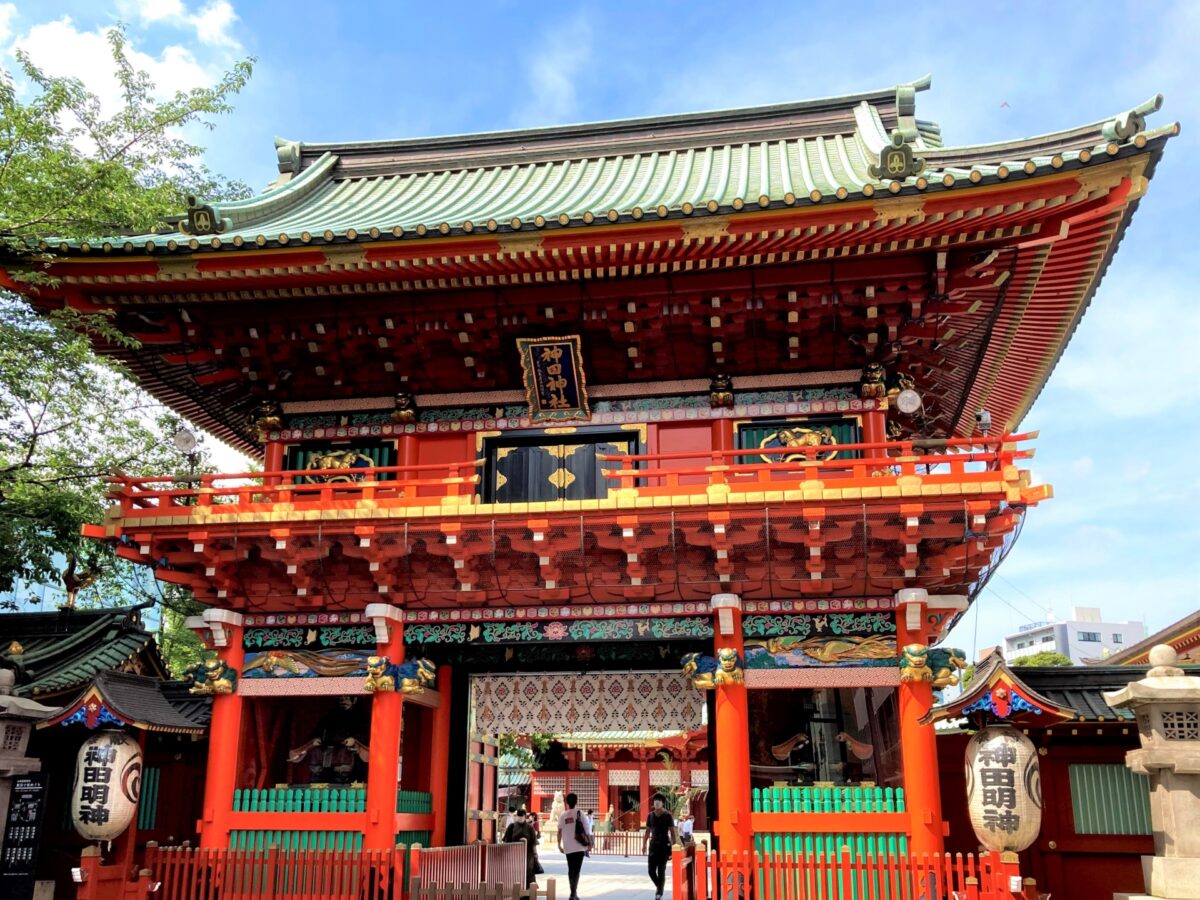 This shrine has been worshiped for a long time and it has a history of more than 1.300 year. One of the deities is a god of business prosperity. Many people living in Nihonbashi, Marunouchi, Tsukiji and Akihabara visit this shrine in particular. Every year, more than 300,000 people visit the shrine for Hatsumode.
Kanda Shrine
2-16-2 Sotokanda, Chiyoda, Tokyo
Access: Ochanomizu station or Akihabara station or Suehirocho station
Yushima Tenmangu – Academic Success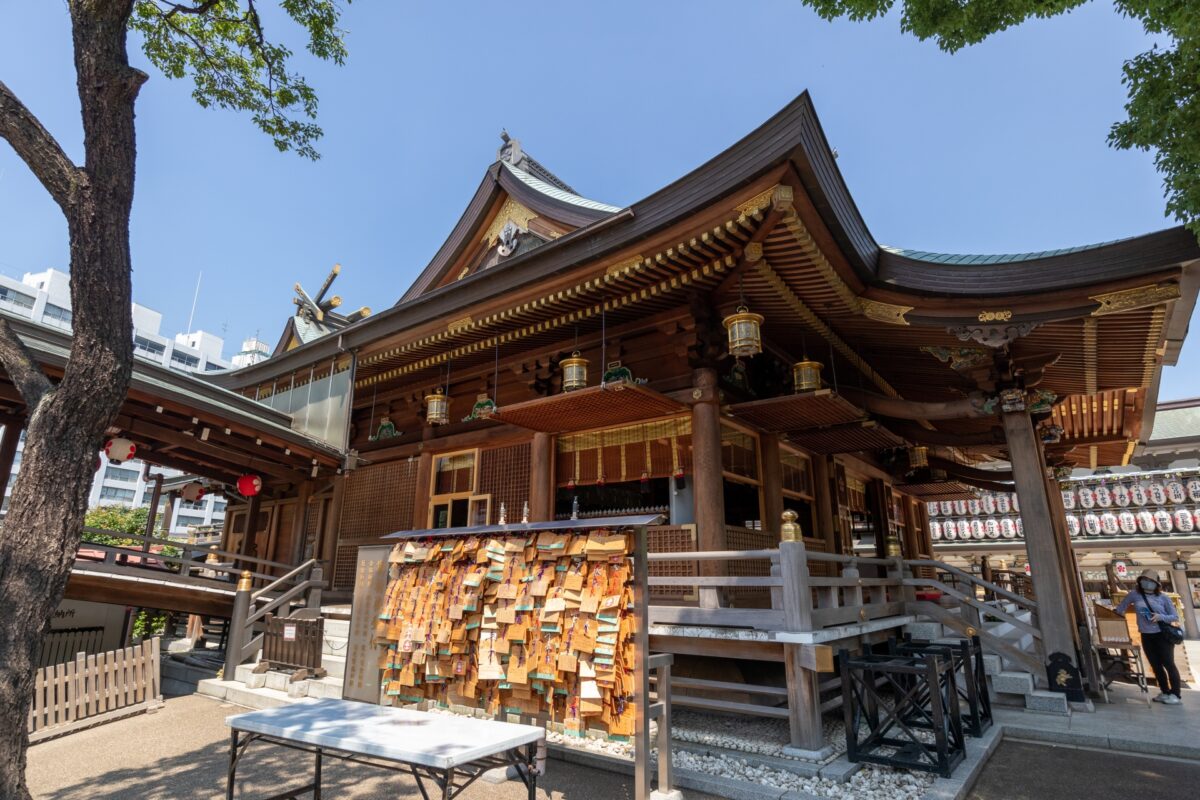 If you have important exams coming up, you should visit Yushima Tenmangu. It is said that the god of the shrine would listen to wishes about study. In Japan, the National Test Center for university admissions usually starts around the second half of January. Therefore, many students go to the shrine and wish they will pass the exams. Their ema wishing boards are full of wishes of students. Buying a lucky charm for study would be a good present for examinees. Every year, more than 350,000 people visit the shrine known as Yushima Tenmangu.
Yushima Tenmangu
3-30-1 Yushima, Bunkyō, Tokyo
Access: Yushima station, Hirokoji station or JR Okachimachi station
http://www.yushimatenjin.or.jp/pc/index.htm (Japanese only)
Tokyo Daijingu for Love
The deity of this shrine handle is said to handle all wishes that include love, therefore a popular place for single people. It is said that 'if you worship the deity of Tokyo Daijingu, you will get a boyfriend, a girlfriend or a fiancé'. Often Japanese traditional wedding ceremonies are often held in the shrine, who would not want to start off their marriage with good love-luck?
To increase the chances of your wishes for a happy love life coming true at Tokyo Daijingu, here is some free advice:
1. Visit early morning – When it is busy, the deity cannot concentrate on your wishes.
2. Do your wish not only at "Tokyo Daijingu" but also "Iitomi Inari Shrine".
3. Relax at a pond named "Seseragi no Ike", this should help with anxiety and a negative mind.
Tokyo Daijingu
2-4-1 Fujimi, Chiyoda, Tokyo Japan
Access: Iidabashi station
http://www.tokyodaijingu.or.jp/english/index.html
5 most visited shrines and temples during hatsumode in Kanto region
1. Meiji Shrine (3.2 million people)
2. Kawasaki Daishi Heikenji Temple (3.1 million people)
3. Naritasan Shinshoji Temple (3 million people)
4. Senso-ji Temple (2.8 million people)
5. Tsurugaoka Hachimangu (2.7 million people)
Fun facts about hatsumode
Miko is a shrine maiden wearing the iconic red hakama with a white kimono. You probably recognize them from anime. But one of the most popular part time jobs during New Year's holidays is working as miko. During hatsumode, it's the busiest time of the year for popular shrines, and many university students tend to work as a miko to help them offer the lucky charms for visitors. Of course there is a full-time miko but sometimes during New Year, some temporarily part-time miko can be seen.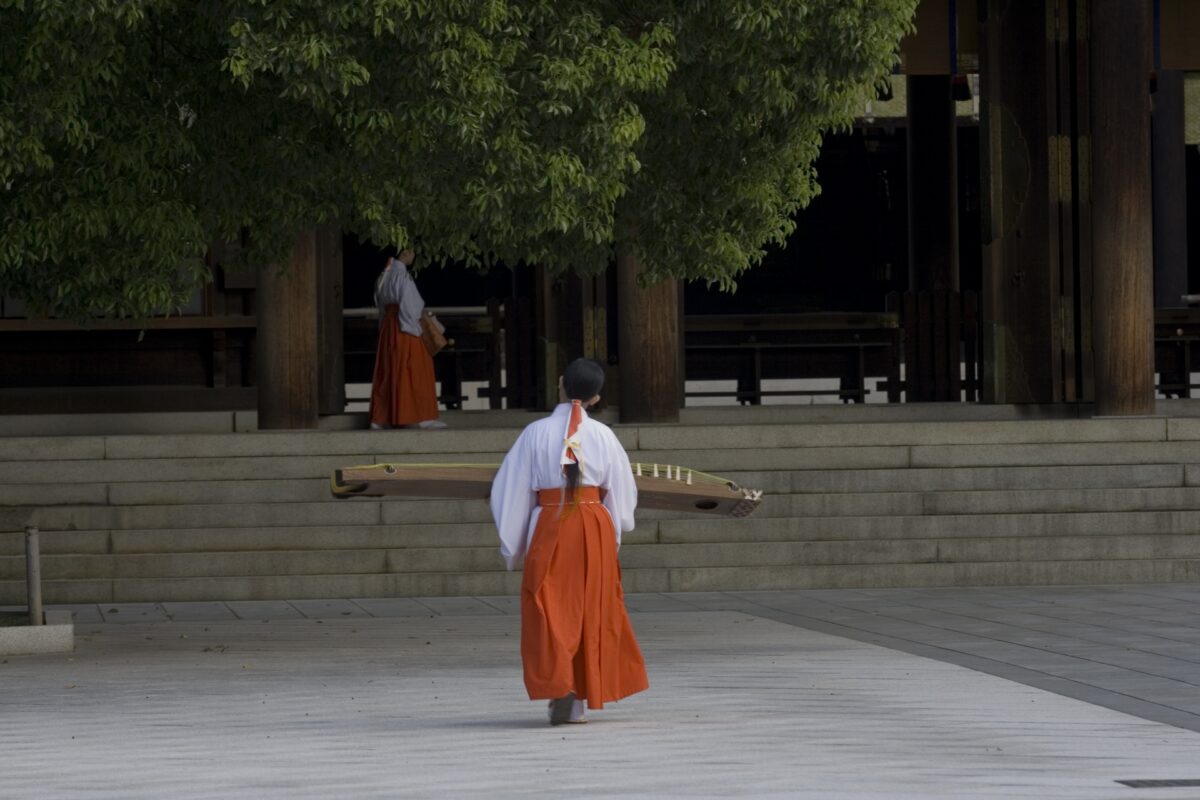 Follow us on Instagram or Facebook for more travel inspiration. Or tag us to get featured!
Happy travelling!
Other articles you may like