From June to early July, Kyoto is in the rainy season called Tsuyu. But don't worry, exploring Kyoto while it's raining is not too bad at all! Here we will introduce 30 indoor activities that you can do on a rainy day in Kyoto.
▼Get the most out of your time in Kyoto with our Private Tour!
Kyoto Private Tour: 8-Hour Guided Walking Tour in Kyoto
ExperiencethebeautyandcultureofKyotoonourKyotoprivatetour!Wecantailoryouritinerarytomeetallyourpreferences.Let'sexplorethebestofKyotoincludingFushimiInariShrine...
Museums
Since Kyoto used to be a capital city for 1,000 years and is one of the most historical cities in Japan, there are various important museums you can visit.
There's no other perfect time to visit a museum than on a rainy day!
1. Gekkeikan Okura Sake Museum
If you like Japanese Sake, Gekkeikan Okura Sake Museum is worth a visit. This museum is in Fushimi ward which is the most famous place for high-quality sake in Japan. In this museum, you can learn the history, culture, and the process of making sake.
Also you can get three different sake tasting at the end of the tour.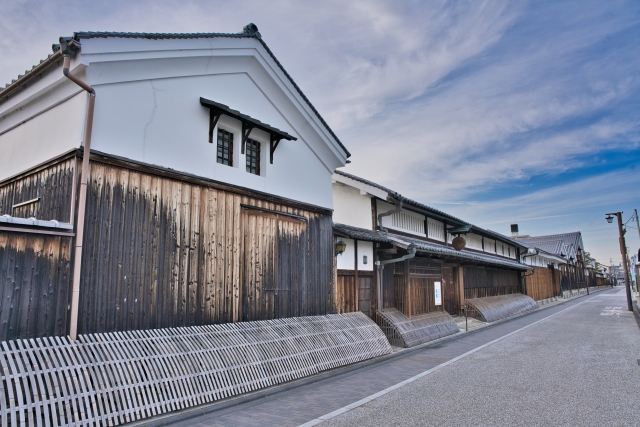 Admission fee 300 yen (adults), 100 yen (12-17 years old), free (under 11 years old)
2. Kyoto Railway Museum
Kyoto Railway Museum is the biggest railway museum in Japan. Its large collection provides visitors to learn the culture and history related to railway innovation. It has 53 different real train cars at the exhibition to learn the history and how they worked, also visitors can enjoy train ride simulators and a real steam train ride for their memorable experience.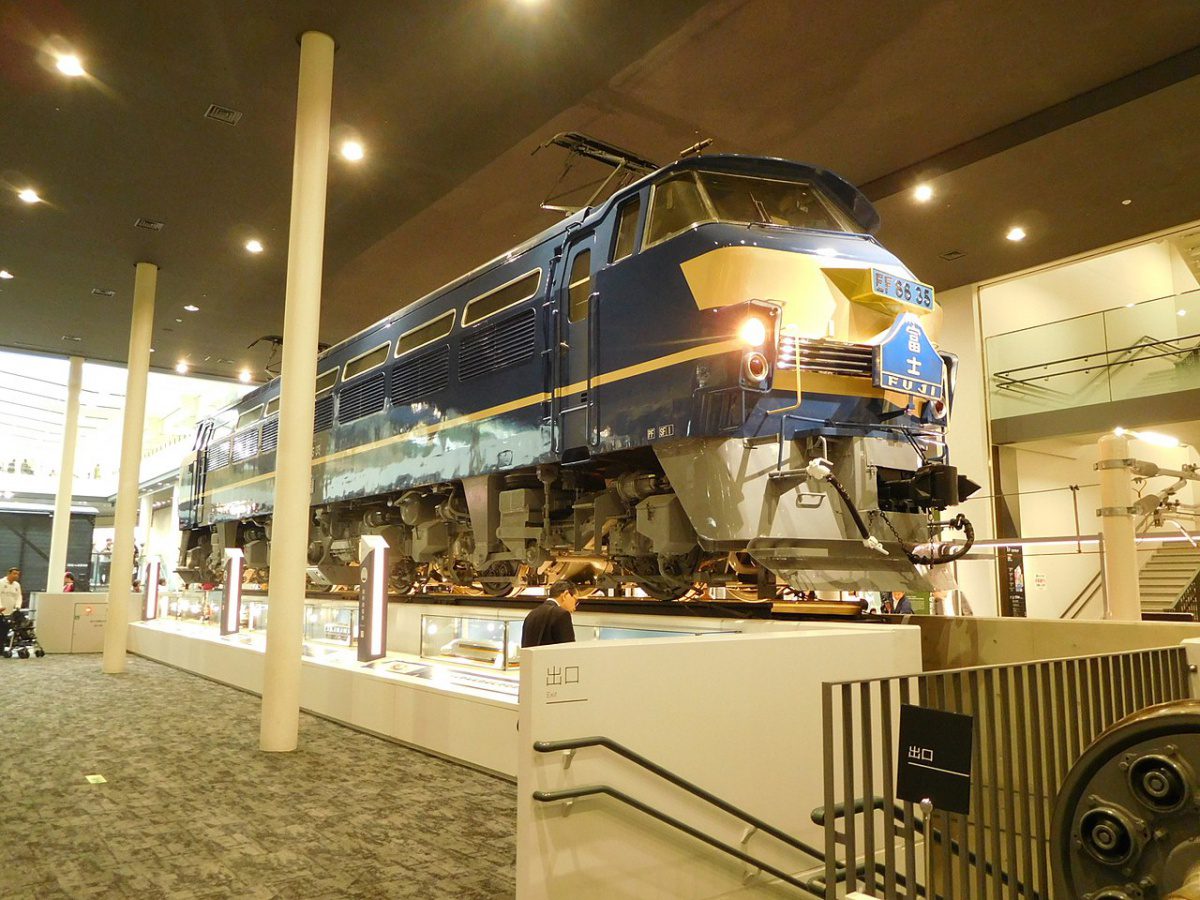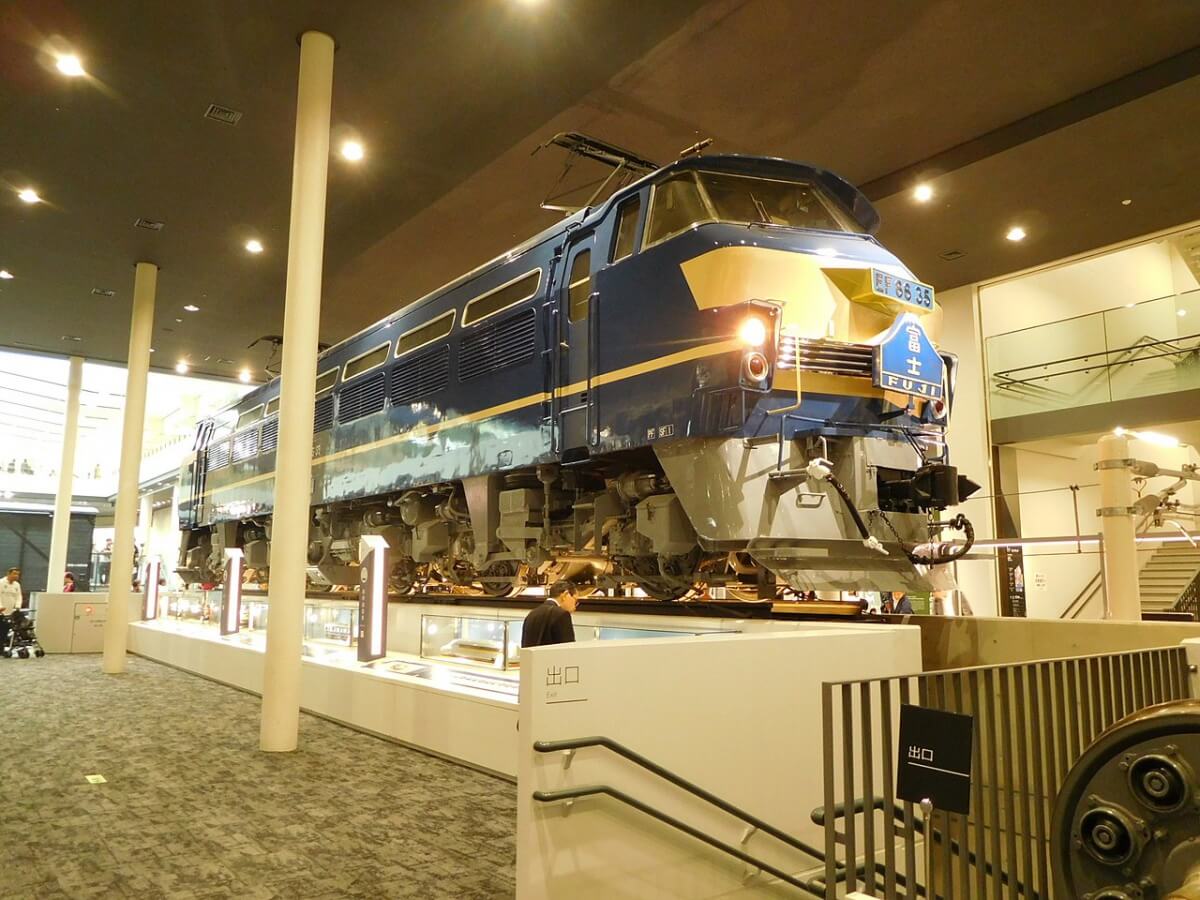 Admission gee 1,200 yen (adults) 1,000 yen (university and high school students), 500 yen (junior high/elementary school students), 200 yen (kids over 3 years old)
3. Nishijin Textile Center
Nishijin is a traditional textile produced in Nishijin in Kyoto. Nishijin Textile Center is the best place to learn Nishijin textile and its history. Everyday the Kimono show that introduces Japanese traditional fashion is held at the center, and they have a handwoven workshop, kimono wearing experience and exhibition.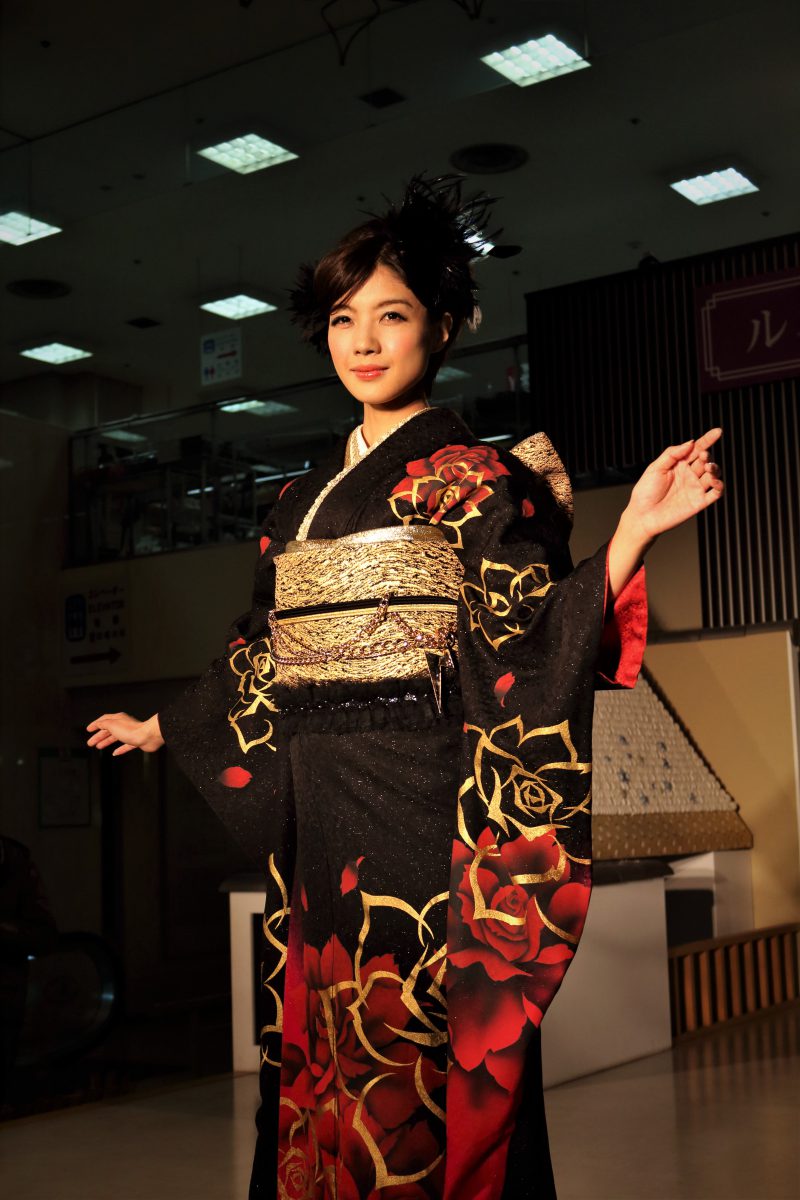 4. Kyoto Kaleidoscope Museum
Kyoto Kaleidoscope Museum is a small museum which displays about 50 kaleidoscopes chosen from about 300 collections from all over the world, the exhibition changes every season. Of course you can play with them by hand too! The collection will be beyond your imagination, many kaleidoscopes don't look like typical kaleidoscopes such as the one that looks like a Maiko doll.
Admission fee 500 yen (adults), 300 yen (high school students), 200 yen (elementary and junior high school students)
5. Furuta Oribe Museum
Furuta Oribe was a master of tea ceremony in the late 16th century. Furuta Oribe Museum is a small museum which displays his tea ceremony tools and calligraphy works. The exhibition changes twice a year.
Admission fee 500 yen (adults), 400 yen (high school to university students), 300 yen (junior high school and under), 100 yen (pre-school)
6. Kyoto Cultural Museum
Kyoto Cultural Museum opened in 1988, it's the museum to introduce Kyoto's history and culture. Not only exhibitions, you can also enjoy shopping on the first floor which recreates the townscape of Kyoto during the Edo period. Another attraction is the western inspired building next to the main building, which used to be a Kyoto brunch of the Bank of Japan that is now used as a music hall and special exhibition hall. The third floor is a small theater where old Japanese films will be played. If you understand Japanese to some extent, it will be fun to check it out!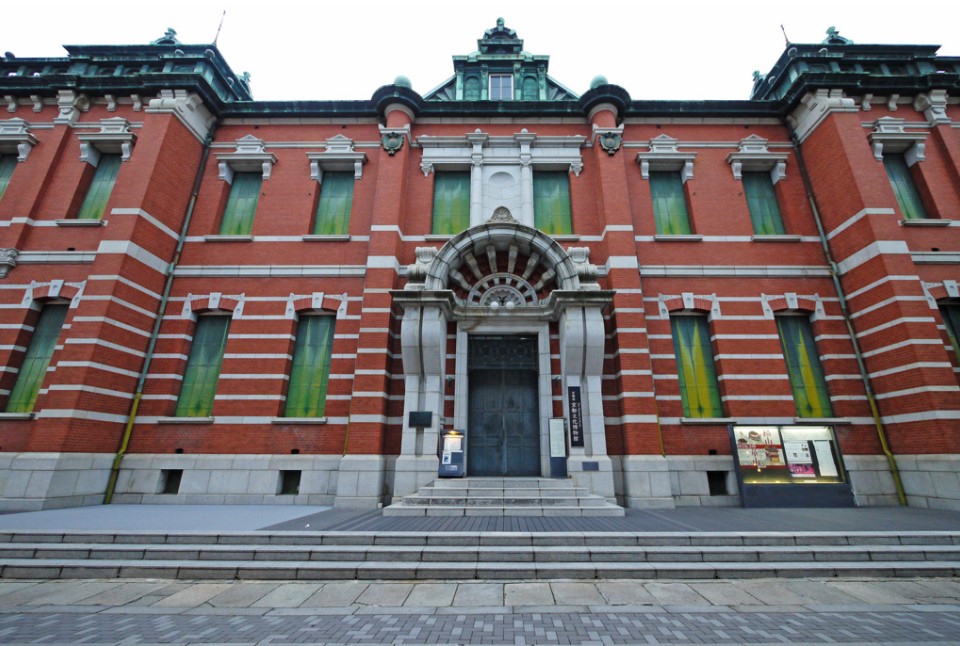 Admission fee 500 yen (adults), 400 yen (university students), free (high school students and below)
7. Kyoto Museum of Crafts and Design
Originally opened in 1977 and reopened in 2020, Kyoto Museum of Crafts and Design exhibits the world of crafts made by Kyoto's professional craftsmen. At the permanent exhibition displays some artworks with electric panels for description and videos of the making process. Craft demonstrations performed by skillful craftsmen and the special exhibition can also be enjoyed.
Admission fee free (except special exhibition)
8. Hosomi Museum
Hosomi Museum opened in 1998 based on Hosomi family's large collection. Collections are focused on Japanese arts from various periods, from the Jomon period (14,000-300 BCE) to the Edo period. There is a tea room, museum shop and cafe at the museum as well.
Admission fee will be varied depending on the exhibition.
9. Kyoto International Manga Museum
Manga is a Japanese word for comics, and Kyoto International Manga Museum has over 300,000 manga books from all over the world! It's the best place for manga lovers, there are huge bookshelves full of manga, and you can read them and learn the manga culture to your heart's content. The museum building was renovated from the old elementary school, which adds more interesting taste to the museum. Don't miss the special exhibition which will be held 2-3 times a year.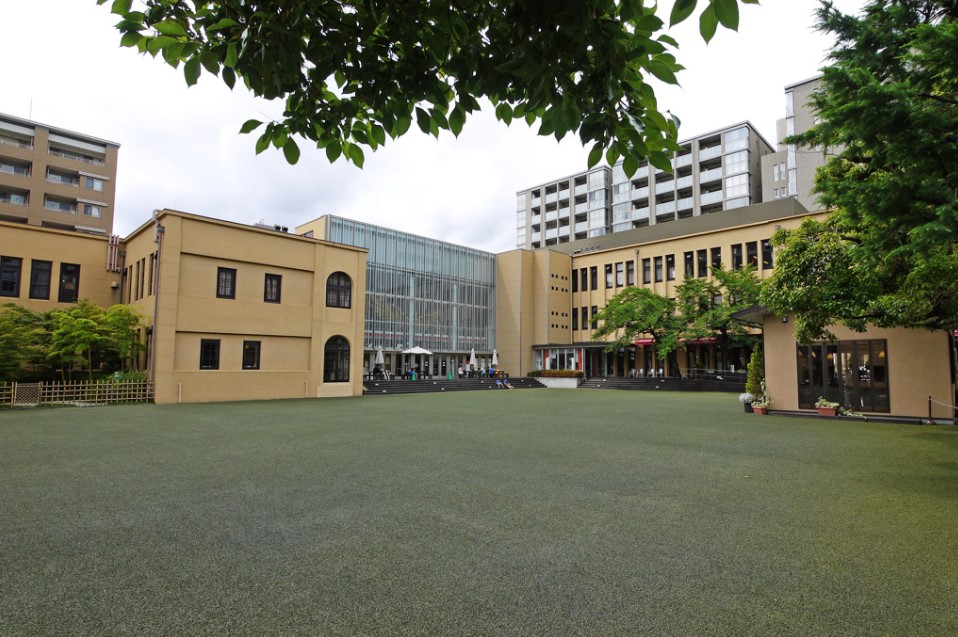 Admission fee 900 yen (adults), 400 yen (junior and high school students), 200 yen (elementary school students)
10. Kyoto City KYOCERA Museum of Art
Kyoto City KYOCERA Museum of Art is known for its beautiful architecture and Japanese garden. Since its opening in 1933, it's been loved by locals and it reopened in 2020 with the mixture of historical and modern taste. While special exhibitions feature various artworks from the world, Collection Room features Japanese arts from Kyoto where the exhibition changes every season.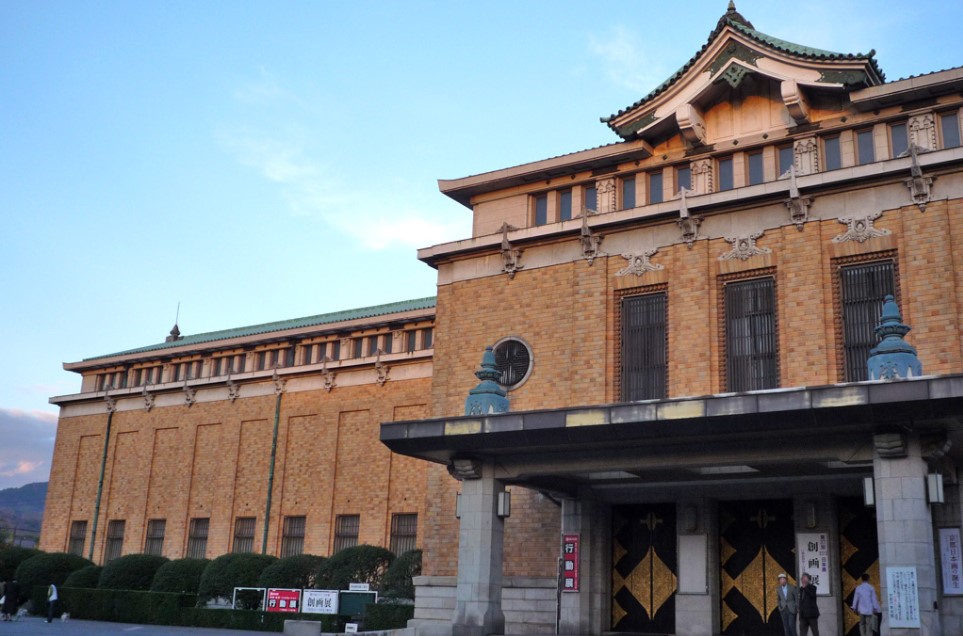 Admission fee 520 yen (adults/Kyoto residents), 730 yen (adults/other city's residents) , 300 yen (students/other city's residents), free (students/Kyoto residents and under elementary school students)
11. The National Museum of Modern Art, Kyoto
The National Museum of Modern Art, Kyoto is located in Okazaki Park, and hosts about 12,000 collections in and outside of Japan. Not only paintings but you can enjoy the large collections of crafts such as porcelain and textile from Japan.
Admission fee varies depending on the exhibition
12. Kahitsukan Kyoto Museum of Comtemporary Art
Kahitsukan Kyoto Museum of Contemporary Art is located in the Gion area near Yasaka Shrine. The collections are based on the philosophy "always doubting established theory with free of mind". The main artists are Rosanjin, Murakami Kagaku and Yamaguchi Kaoru, and the collections developed with various artworks from in and outside of Japan.
13. Kyoto National Museum
Kyoto National Museum has over 120 years of history. It is home to Buddha statues, paintings and picture scrolls and so on. You can enjoy the important artworks in Japan. They host special exhibitions occasionally, and during that time, permanent collections will be closed.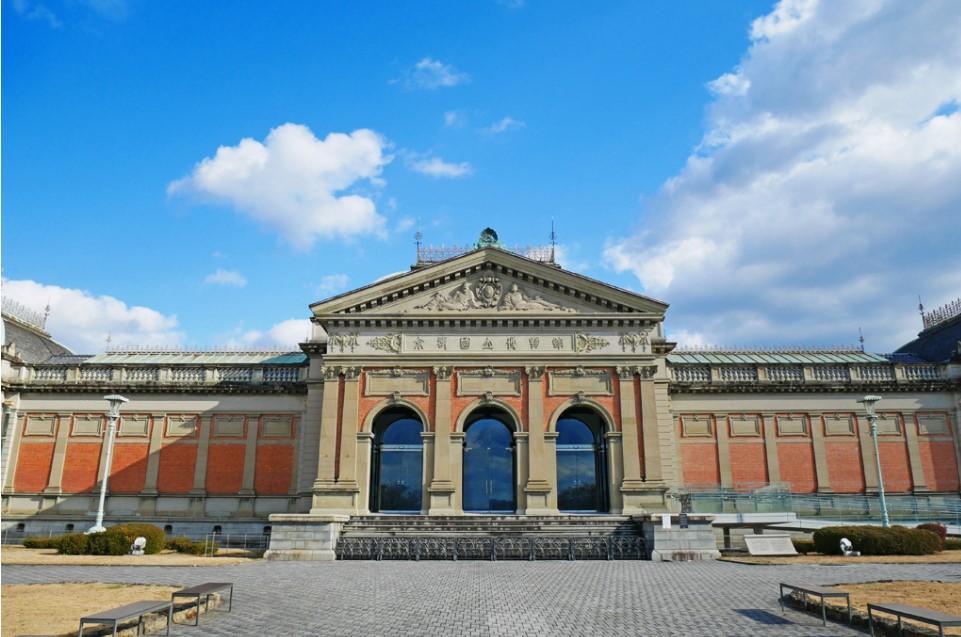 Admission fee varies depending on the exhibition
Temples and other historical sites
There are about 1,700 temples in Kyoto. Some temples have beautiful gardens and you can enjoy the view from inside the temple. You can spend a relaxing time enjoying the view and feeling the flow of time while hearing falling rain, apart from the hustle and bustle in the city.
14.Genko-an
Genko-an is known for its two big windows. One is round and another one is square.
The round window is called "The Window of Enlightenment" and the square one is called "The Window of Confusion". Since Genko-an is very quiet, it is a good place to meditate and let it go through all the stress you have. The beautiful view of the garden will change each season and it is a popular spot for the autumn foliage!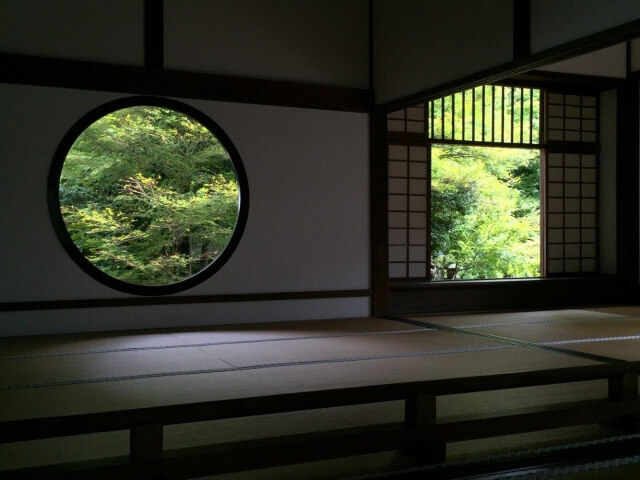 Admission fee 400 yen (adults)
15. Sanjusangendo Temple (Rengeo-in)
Sanjusangendo is sometimes described as a forest of Buddha Statues. The temple hall is the longest wooden structure in Japan and there are 1,001 wooden statues of Buddha.
Every statue was made approximately 1,000 years ago with a wish for a gentle and easy death. Since Sanjusangendo is very close to Kyoto National Museum, visiting those two places is a recommended route for a rainy day.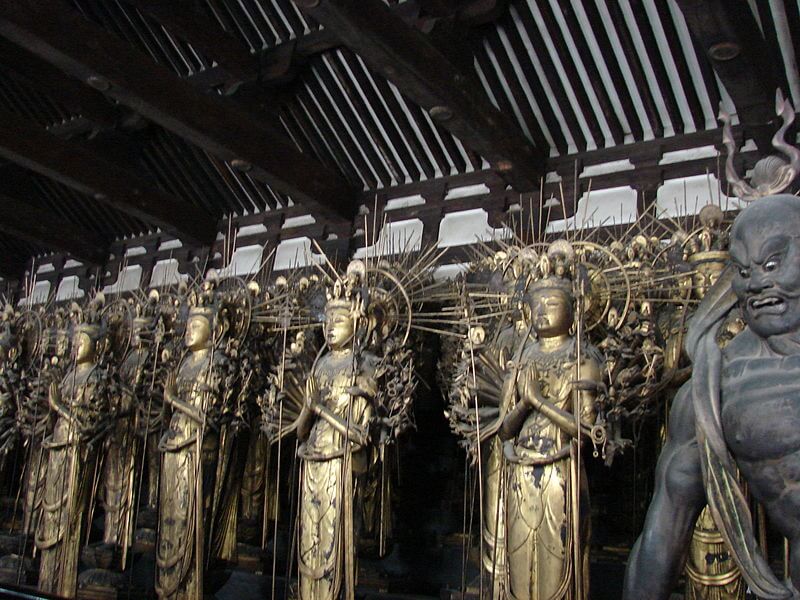 Admission fee 600 yen (adults), 300 yen (children)
16. Kennin-ji Temple
Kennin-ji was built in 1202, one of the oldest zen temples in Japan. Many tourists visit the temple for beautiful fusuma (sliding doors) paintings and byobu (folding screens) paintings. Wind God and Thunder God is the most famous byobu painting that you can see at the temple. It's the painting by Ogata Korin, and the real one is now part of the collections of Tokyo National Museum and occasionally exhibited, but you can see the replica at this temple.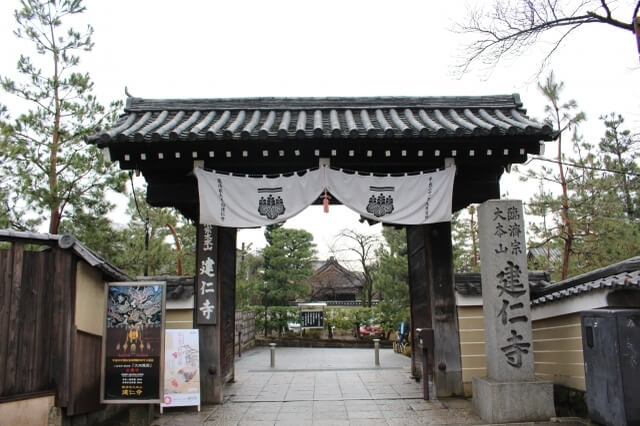 Admission fee 600 yen (adults), 300 yen (junior and high school students), 200 yen (elementary school students)
17. Daitoku-ji Temple
Daitokuji played an important role in the tea ceremony and was associated with the tea master Sen no Rikyu. This temple consists of over 20 sub temples which are mostly closed to the public. It's a great place to see the beautiful zen gardens especially at Daisen-in, Zuiho-in and Ryugen-in. At Koto-in, walk on the stone path surrounded by bamboo forest to the garden, in the fall you can see the breathtaking autumn foliage as well.
Admission fee depends on sub temple
18. Ryoan-ji Temple
Ryoanji's rock garden is probably the most known rock garden in Japan. It was founded in 1450, and when Queen Elizabeth Ⅱvisited the garden in 1975, she praised the garden and since then it attracts hundreds of visitors every day. The origin of the garden is still unknown, who and when it's created is a mystery. Not only a rock garden but around the pond you can enjoy the seasonal flowers at the other garden at the temple.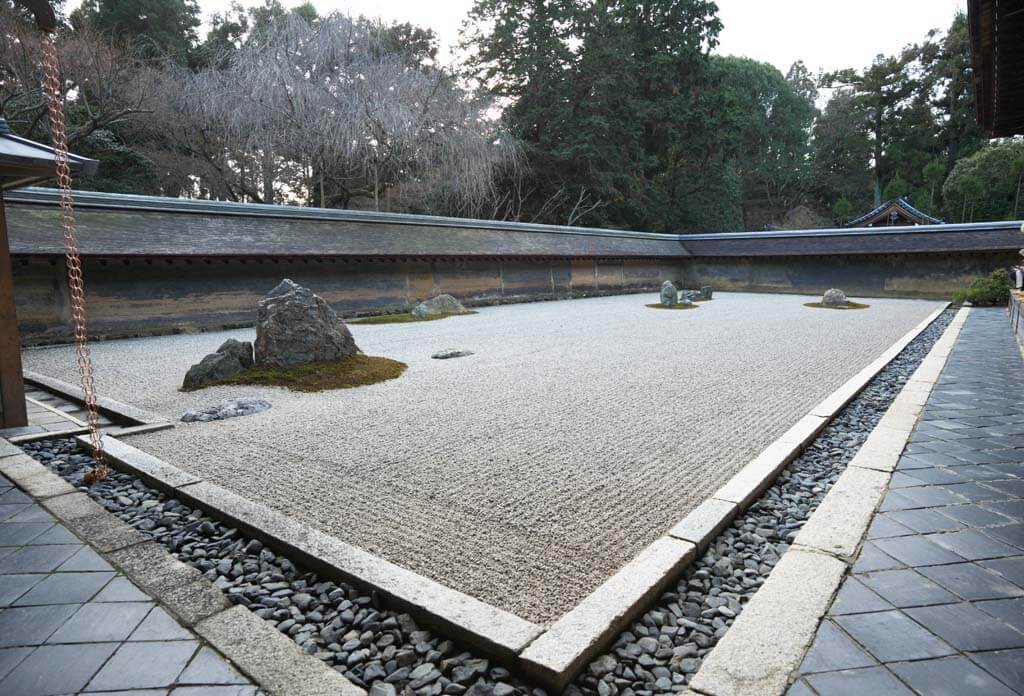 Admission fee 500 yen (adults), 300 yen (elementary and junior high school)
19. Eikando Temple
Eikando is located in Higashiyama district and is a very popular spot for autumn foliage. During fall, you can enjoy the autumn color anywhere you look at the site of the temple with about 3,000 maple trees. Buddhist statues and other important treasures are other attractions of the temple.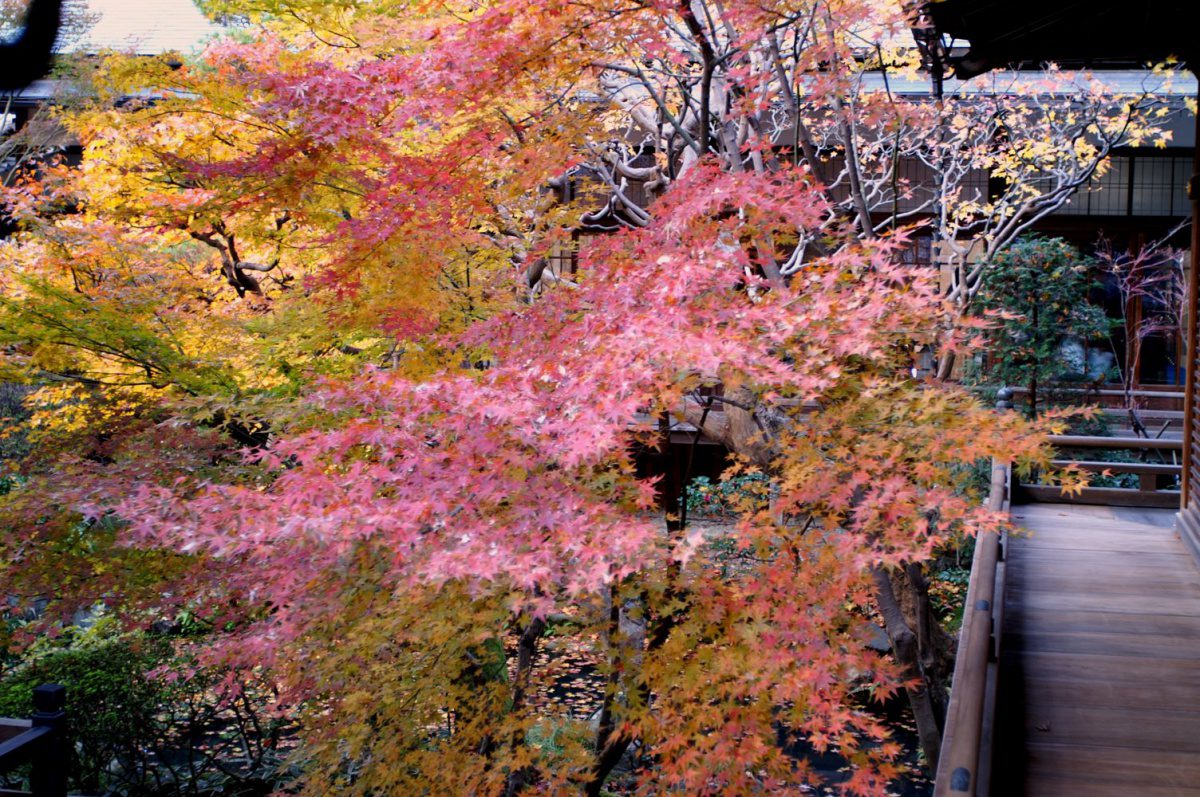 Admission fee 600 yen (adults), 400 yen (students)
During autumn foliage season, admission fee will change
20. Nanzen-ji Temple
Nanzenji's Sanmon is one of the tallest gates at the height of 22 meters, you can climb up the stairs and see the stunning view over the mountains and Kyoto City on the top. Another unique spot is the waterway pavilion which was completed in 1888, its modern and western influenced design adds agreeable charm to the temple site.
After visiting Nanzenji, we recommend you to walk on the philosopher's path to Ginkakuji, which allows you to enjoy a pleasant walk on a stone path even on a rainy day!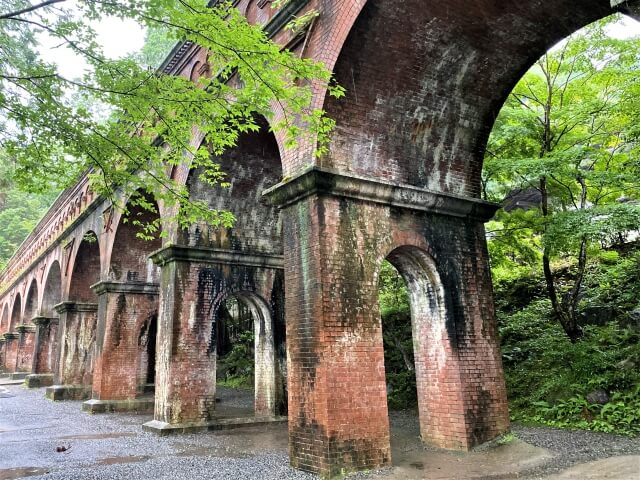 Admission fee for Sanmon 500 yen (adults), 400 yen (high school students), 300 yen (elementary and junior high school students)
21. Nijo Castle
Nijo-jo is designated as UNESCO World Heritage Sites and the castle at the first scene of Inception was modeled after this castle.The castle played a role as a protection for the Imperial Palace and Shogun's residence in Kyoto.It's the important place which is known as the place where the Edo period ended when the last Shogun returned its power to the Imperial court. Nijo-jo consists of six connected buildings and Ninomaru-goten Palace is a must-see main building with gorgeous rooms and wall paintings where time has stopped since the great time in the Edo period.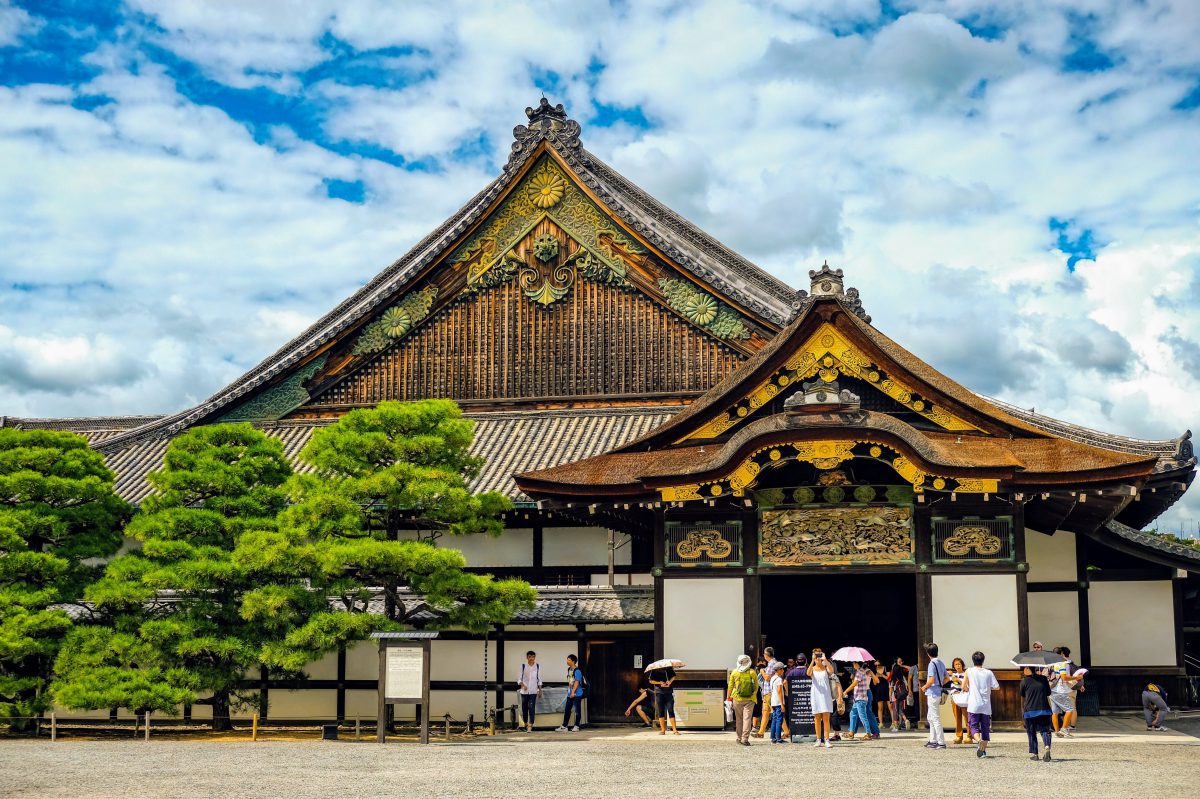 Admission fee 1,030 yen (adults), 350 yen (junior high school students), 200 yen (elementary school students)
Onsen (Hot Spring) in Kyoto
Take a day trip to Onsen (hot springs) when you want to treat yourself from your long trip to Japan. It is highly recommended not only because you can get the unique bathing experience of Japan but also to reduce your fatigue.
Onsen (Hot springs) in Kyoto
Nizaemon-no-yu
Tenzan-no-yu
Fufu-no-yu
Gyokkoyu Hijirinone
Mibu Onsen Hana-no-yu
Cultural Experiences and Workshops
22. Tea Ceremony
In Kyoto, there are a lot of places where you can join the tea ceremony because it has been developed in Kyoto. It is a popular thing to do in Kyoto if you really want to learn more about the Japanese culture. Since tea ceremony is an indoor activity, it is recommended on a rainy day. One of the most popular places is Tea Ceremony Experience EN located in Gion District. But if it is far from your place, consider other experiences from the following list.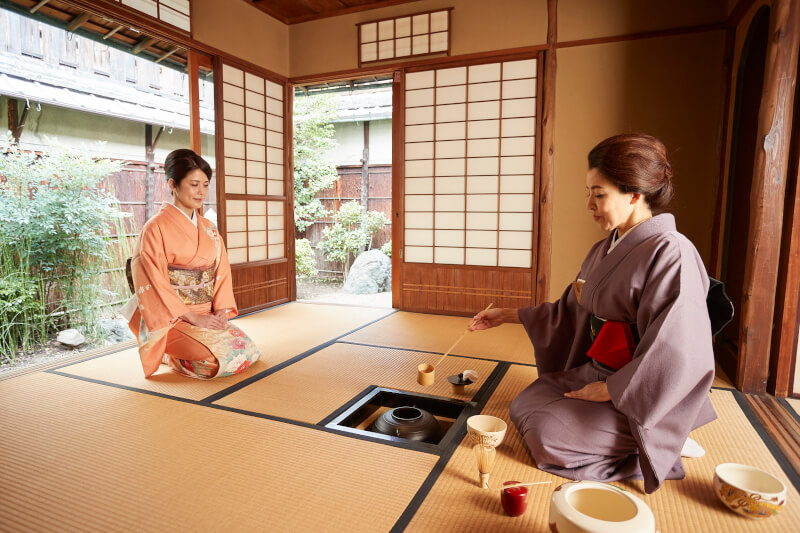 Tea Ceremony and Kimono Experience Kyoto Maikoya (Gion Shijo Station) | Kyoto Cooking Class | airKitchen
TeaCeremonyandKimonoExperienceKyotoMaikoya(GionShijoStation)|CookingclassinKyoto|Enjoyacookingclasswithlocals
Prepare Japanese local food and tea ceremony in lovely Arashiyama! | Kyoto Cooking Class | airKitchen
PrepareJapaneselocalfoodandteaceremonyinlovelyArashiyama!|CookingclassinKyoto|Enjoyacookingclasswithlocals
~The tea ceremony with kimono at 300 years samurai house. | Kyoto Cooking Class | airKitchen
~Theteaceremonywithkimonoat300yearssamuraihouse.|CookingclassinKyoto|Enjoyacookingclasswithlocals
23. Wagashi (Japanese Sweets) Making Workshop
If you are interested in making Japanese sweets called wagashi, Kanshundo which is a popular wagashi shop in Kyoto offers workshops for it. You can make a beautiful piece of work which is suited to each season. The workshop is for beginners, so don't worry if you have no idea what to do to make Japanese sweets. English, Chinese and Korean texts are available for the workshop.
Other Wagashi Workshops: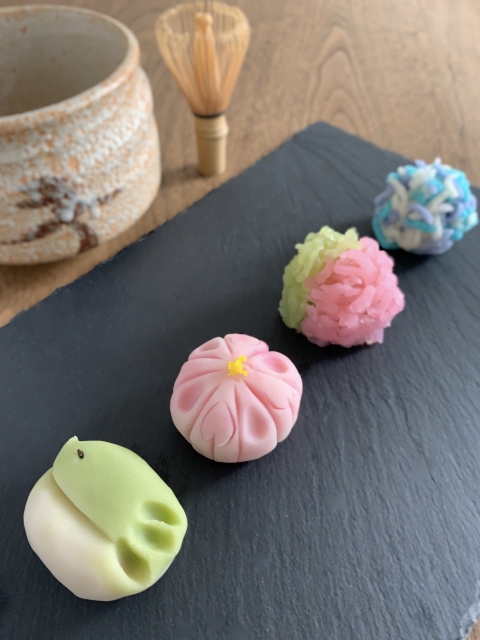 24. Samurai Experience
Nobody can deny the want for some samurai experience when you spend some time around the historical sites. There are some places that provide samurai experience with Japanese sword practice or just taking some photos in samurai outfits and watching the skilful performance.
25. Ninja Experience
Learn the basic skills to be a Ninja in Kyoto. Get the full on Ninja experience with a Ninja master while you immerse yourself in the traditional culture that Kyoto has to offer. You will get to dress up like a Ninja, learn all about what it was like back in the day, and even try some Ninja related activities yourself.
26. Pottery experience
There are a number of different pottery experiences you can have while you're in Kyoto. Whether you want to make things on the wheel, make pieces by hand, or even just paint already fired pieces, there is something for everyone. Check out the workshop listed below.
Theater
27. Maiko Dance Performances
At Gion Corner which is located on Hanamikoji alley in Gion District, you can see seven kinds of traditional Japanese performing arts. It's one of the famous places to see a dance performance by Maiko. Another place to watch Japanese traditional Maiko dance in Kyoto is Maiko Theater. Usually it's very difficult for tourists to watch Maiko performances at the Ozashiki since many places are invite-only. So the theater is the perfect place to enjoy Maiko dance performance for first-timers.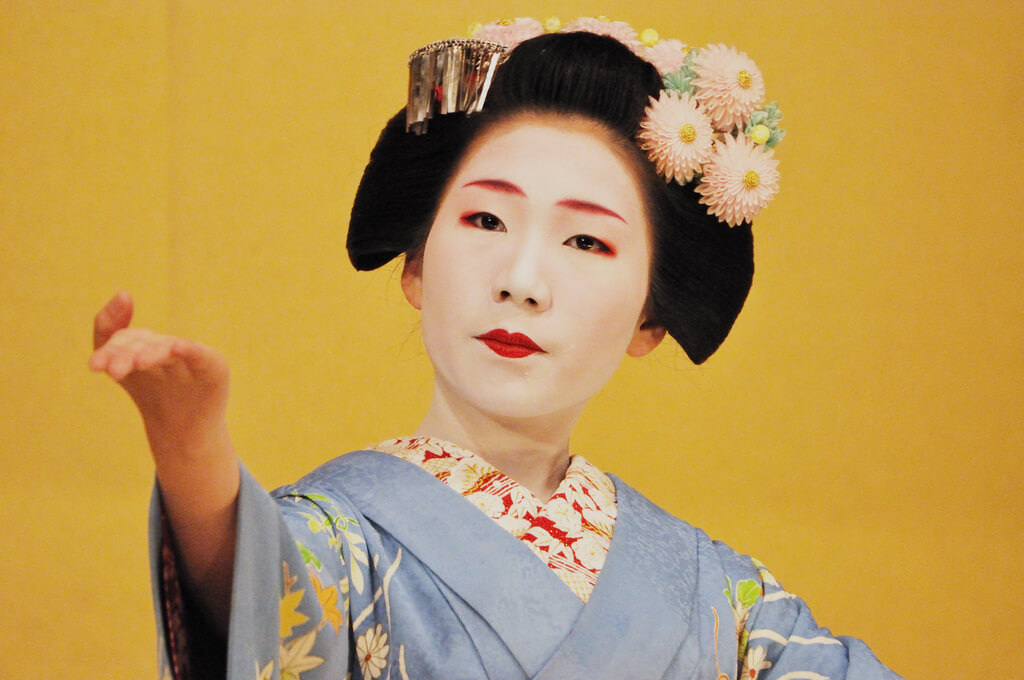 Shopping
28. Nishiki Market
If you have no idea about what to buy or what to eat, visit and explore Nishiki Market.
There are about 130 stores on a 400 meters long street. There is a roof over the market so you can enjoy the lively market even on a rainy day. Business hours of most shops are from 10:00 am to 6:00 pm.
Japan Wonder Travel offers Nishiki Market Food and Drink Tour, it's much more fun and informative if you walk around the traditional market with a knowledgeable local guide. If you don't want to miss the best shops and hidden gems around the area, join our tour!
Kyoto Food and Drink Tour @Nishiki Market
KyotoFoodTourtakesyoutotheNishikiMarketandwillintroduceyoutoKyoto'sstreetfoodculture.Wewillalsovisittheplacesdeeplyrootedinthelocal'sdailylives.Diveintothehisto...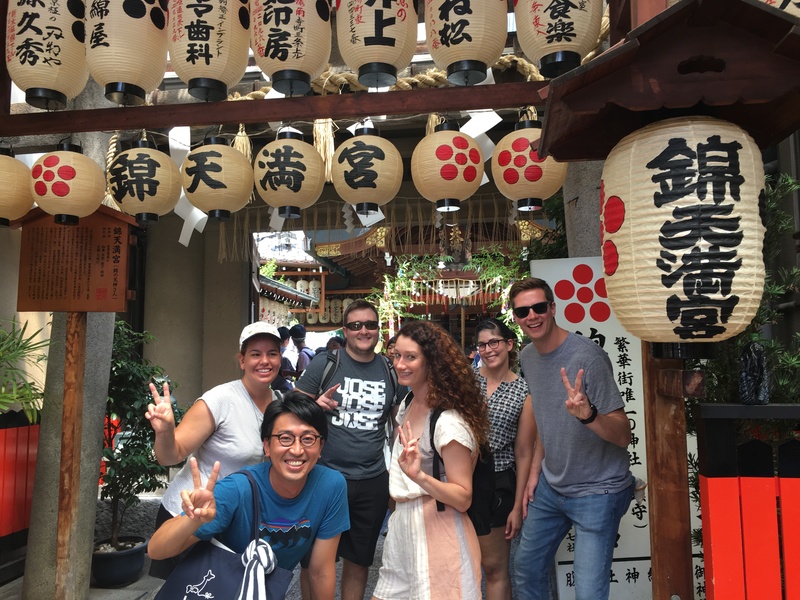 Other Shopping Spots
Shinkyogoku Shopping Arcade
Furukawacho Shopping Street
Kyoto Station Building
Other Spots to Enjoy on A Rainy Day
29. Kyoto Tower
Kyoto Tower is an iconic tower and the tallest structure in Kyoto which is located near Kyoto Station. It offers a panoramic view over Kyoto City at the observation deck.
It's also a good spot for souvenir shopping, there are a variety of shops, restaurants and bars. It offers even unique experiences such as public bathhouses and workshops to make your own "Food Sample (food replica)"!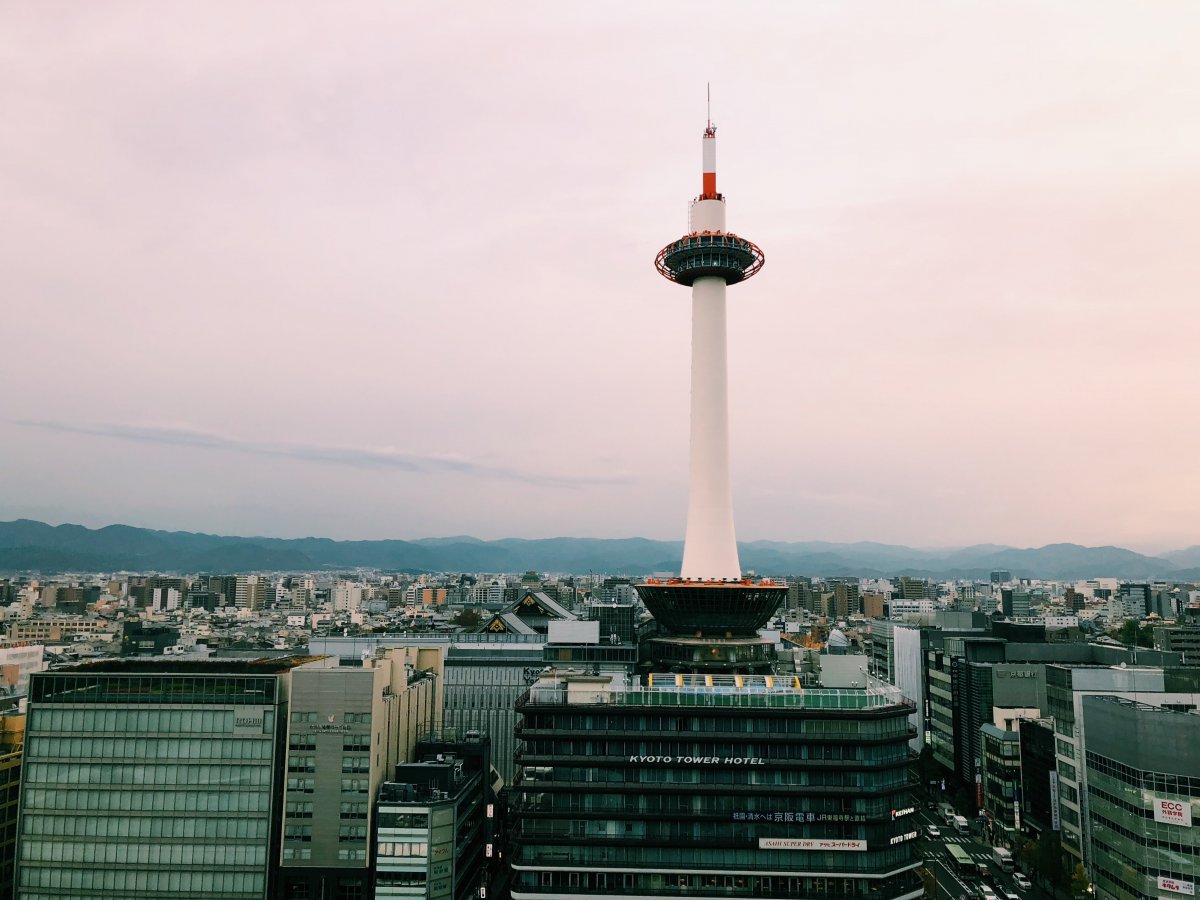 Book: Kyoto Tower Observation Deck Admission E-Ticket
30. Kyoto Aquarium
Kyoto Aquarium is a 15 minute walk from Kyoto station. It is a small aquarium but it has high quality facilities and you can take a close look at the aquatic lives. Don't miss unique dolphins shows and feeding programs which are held a couple of times a day!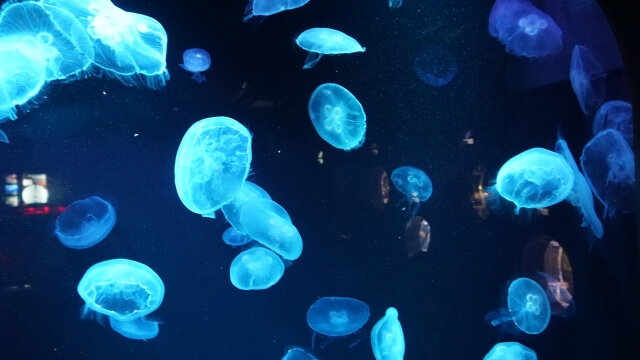 Open hours are varied so please check the annual calendar on the website.
Admission fee 2,200 yen (adults), 1,700 yen (high school students), 1,100 yen (junior high and elementary school students), 700 yen (3 and over)
Japan Wonder Travel Tours in Kyoto
When you are visiting Kyoto and you need some help organizing your trip, you came to the right place. We're happy to help you make your trip to Kyoto the best trip ever. We can advise you on where to go or even better, show you around with a local, English speaking guide. Let us help you create safe, comfortable, and unforgettable memories in Kyoto!
▶Kyoto Private Full-Day Walking Tour
On this full-day private tour of Kyoto, you will be able to see the highlights of Kyoto in just one day and at the same time develop a deeper understanding of both the culture of the area and Japan as a whole.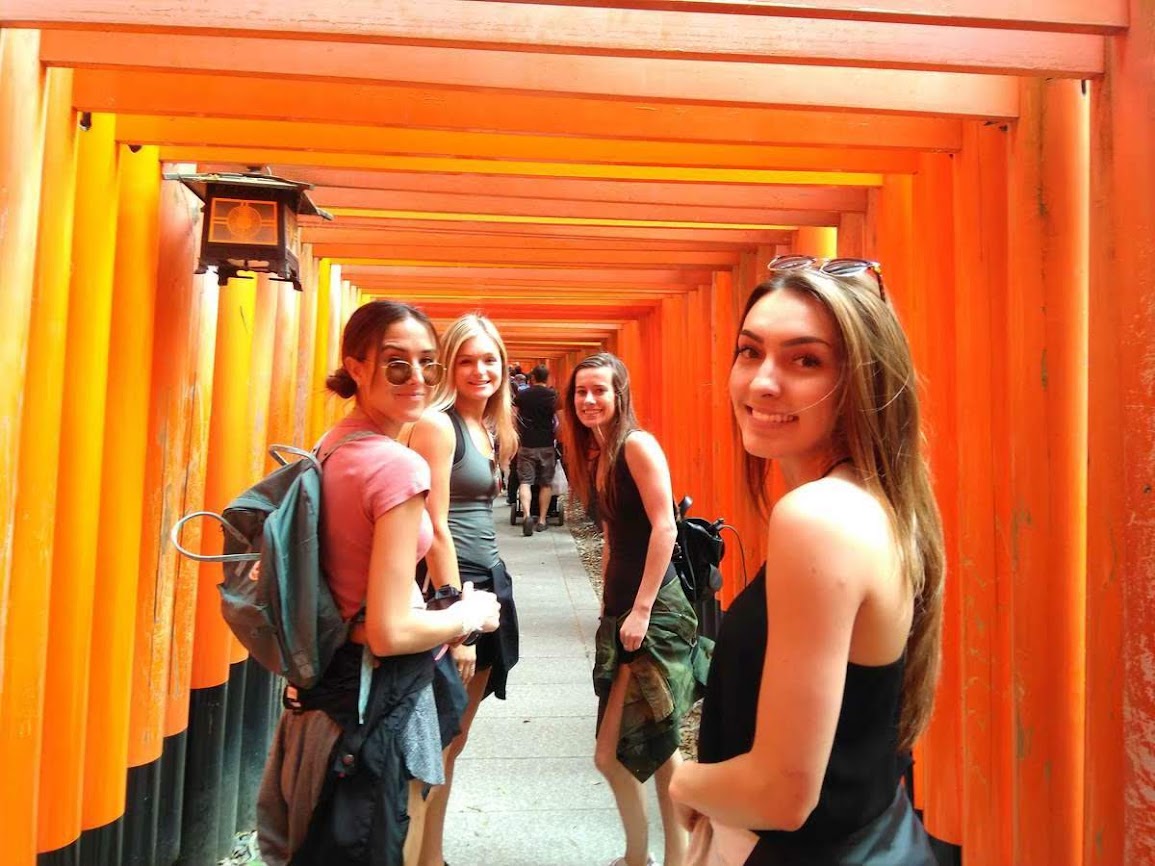 ▶Total Kyoto Experience
If you only have a day or two in Kyoto, we offer a full-day tour of the city, enabling you to immerse yourself in and fully enjoy the entire city of Kyoto in just 10 hours!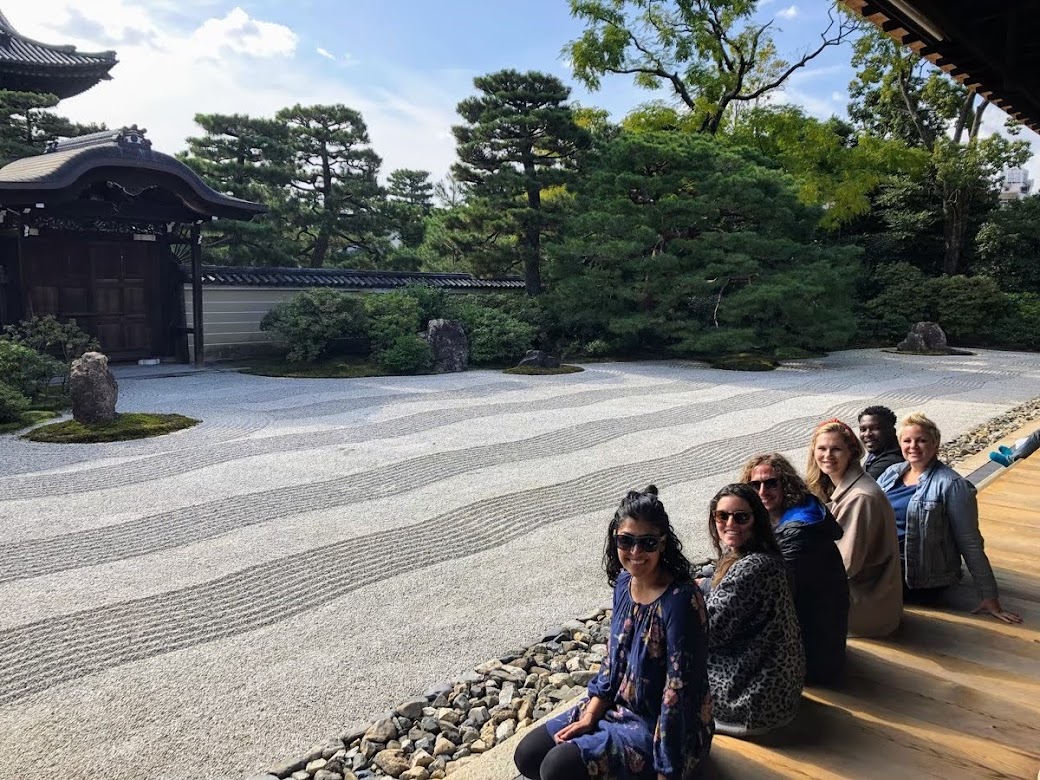 ▶Kyoto Food and Drink Tour @Nishiki Street & Gion
If you're looking to learn more about the culture and the local cuisine of Kyoto, this is the perfect tour for you! Take part in this Kyoto food and drink tour and explore the 400-year-old market and the famous Gion district.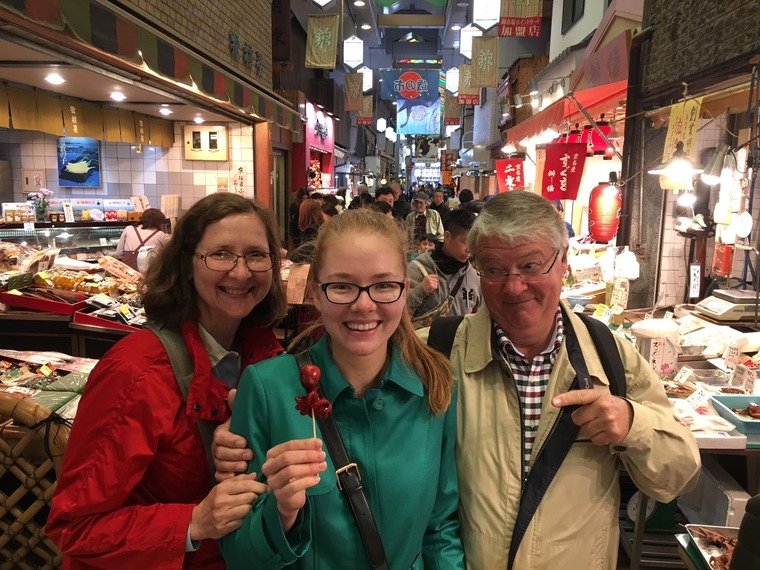 Find the Other Tours
▶Tour Packages
If you want to make travel easier, we suggest you look into tour packages.There are a wide range of tour packages out there to suit the accomodate for each traveler needs. Click the button below to find the best tour package from various Tour Operators!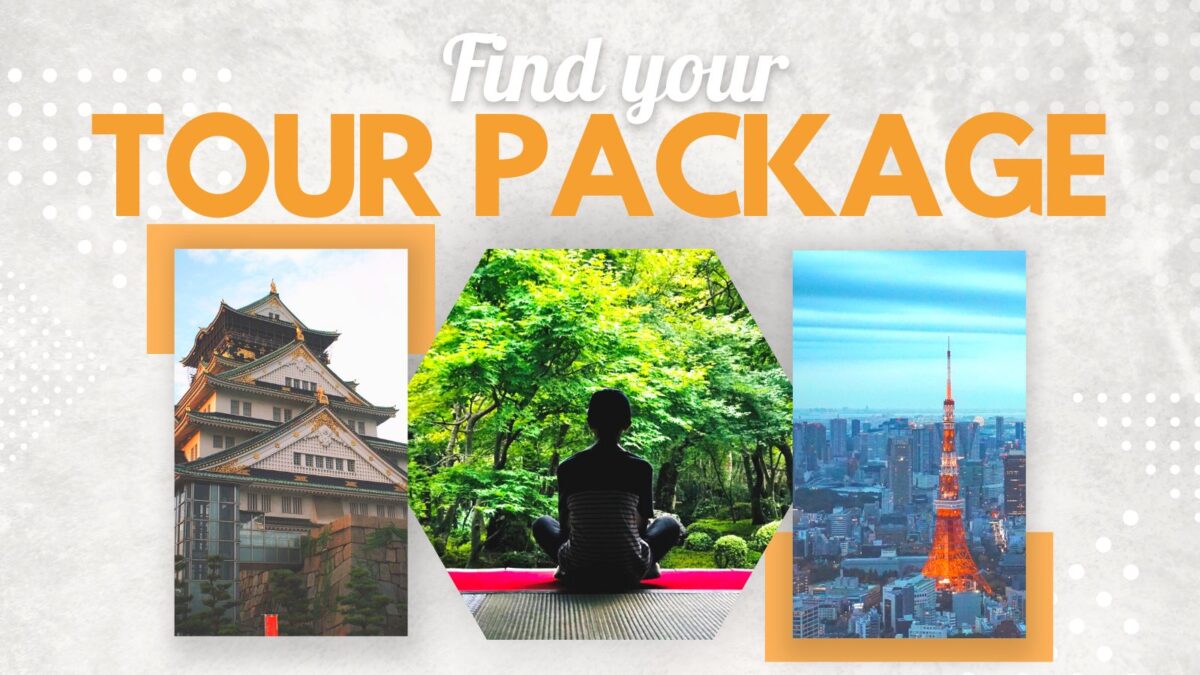 Hope this article helps you to find a way to enjoy a rainy day. Have a wonderful trip in Kyoto and Japan!
Also check out indoor activities for rainy days in Tokyo
Follow us on Instagram, Facebook and Twitter for more travel inspiration. Or tag us to get featured!
Happy traveling!
Stay informed of the best travel tips to Japan, the most exciting things to do and see, and the top experiences to have with the Japan Wonder Travel Newsletter. Once every two weeks we will introduce you to our latest content.
Other articles you might like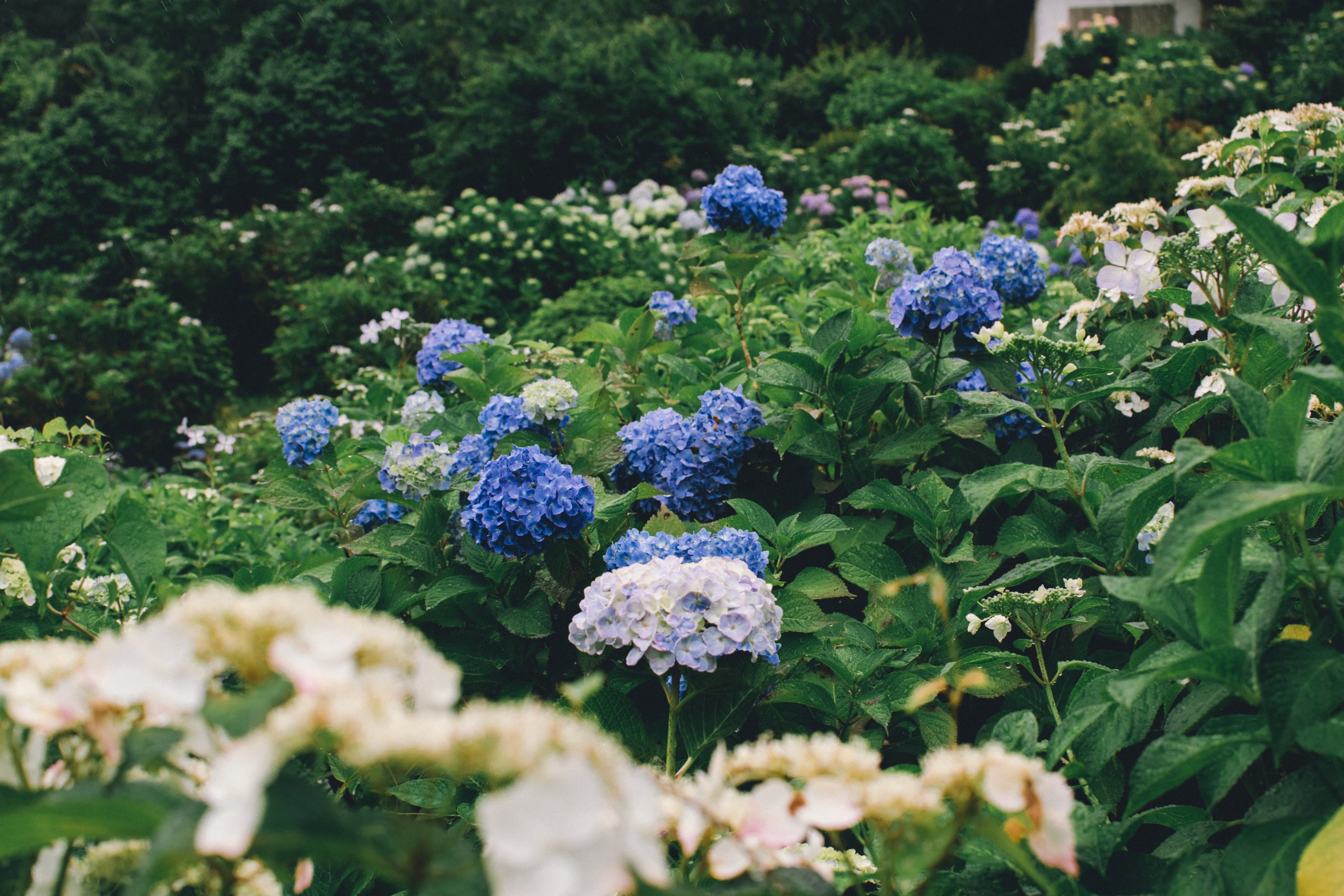 Rainy Season in Japan: What to Expect and Things to Do
If you plan to visit Japan during the rainy season, don't be disappointed. Actually there are lots of reasons to visit this time of year. Here we explain what you should expect and things you can do during the rainy season in Japan!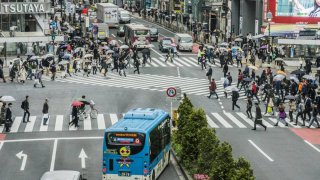 TOP 31 Indoor Activities on Rainy Days in Tokyo
Tokyo offers many fun things to do even on the rainy days. Here is the ultimate list of indoor activities on rainy days in Tokyo!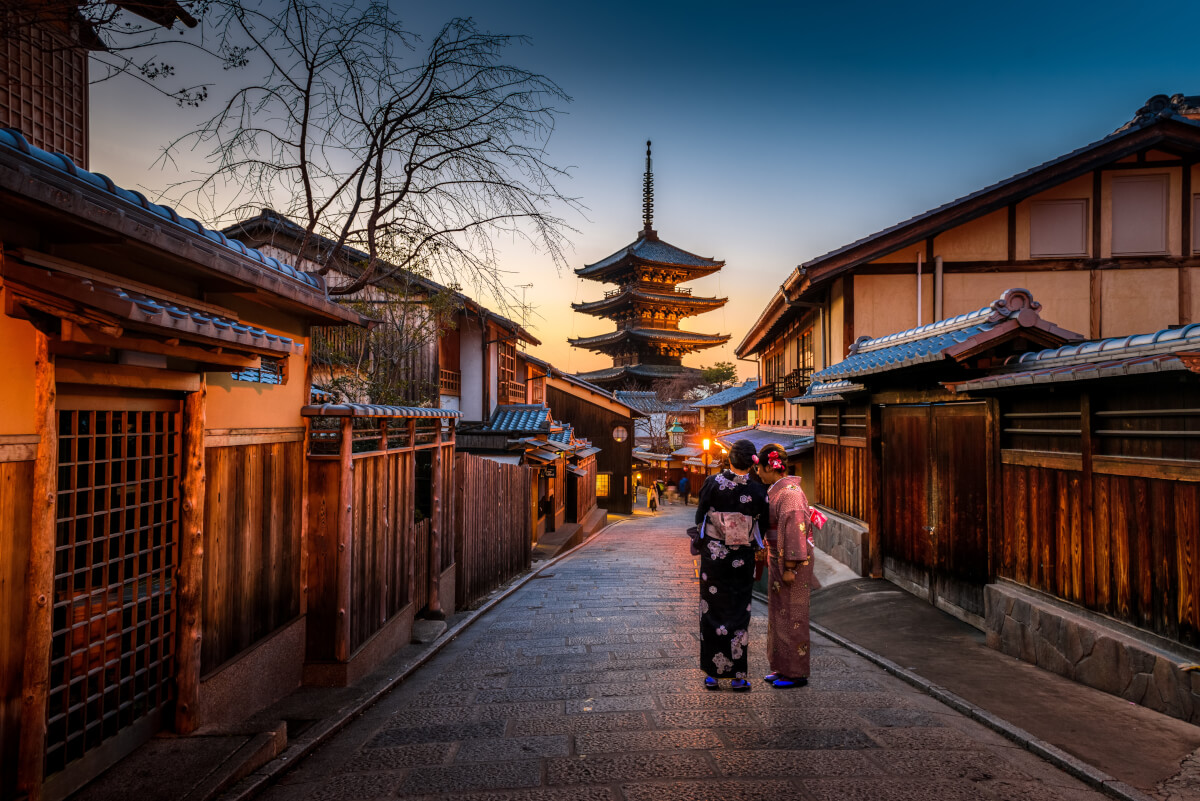 20 Popular Tourist Attractions in Kyoto – An Overview Per Area
Japan's former capital city offers a unique opportunity to experience the old, traditional culture of Japan in harmony with the fast modern life. In this article we will tell you the best places to visit per area!
This post may contain some affiliate links. When you click through and make a purchase we may receive some commission, at no extra costs to you.