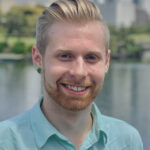 Writer's Profile
Bryce was born in California, and raised near Seattle, Washington! He's been living in Japan for about 5 years now, the first 3 spent studying at Temple University Japan. His main passion in life is writing and producing music, more specifically EDM if anyone is curious! He is very fond of snowboarding, cooking, traveling, playing video games; all of which he'd ideally enjoy with the company of his great friends.
This post may contain some affiliate links. When you click through and make a purchase we may receive some commission, at no extra cost to you.
Kyoto, Japan's cultural hub, is admired for its rich history, iconic landmarks, and delicious Matcha delicacies. Kyoto boasts several unique and must-visit Matcha cafes and tea houses that provide an excellent opportunity to experience traditional Japanese tea culture. Whether you're a local or a visitor, visiting these Matcha cafes is an excellent way to explore Kyoto's cultural heritage while savoring the local cuisine. And, if you're really in the mood for experiencing many authentic and cultural experiences, be sure to head to the nearby area of Nara, also full of great opportunities! In this article, we will take a look at the top ten Matcha cafes and tea houses in Kyoto, each with its unique menu, history, and cultural significance.
1. Gion Tsujiri
Located in Gion, one of Kyoto's well-known and frequently visited historic districts, Gion Tsujiri is known for its exceptional Matcha ice cream. The store in general offers a very wide variety of tea types, complete with all kinds of guides and informational material to help customers understand all the different varieties. If you've gotten your fill of tea, be sure to pick up some of their cookies as well! They make for a great souvenir.
2. Ito Kyuemon
If you're into Uji tea, then why not head to Uji? Ito Kyuemon is a family-owned tea house that has been in business since 1832. This tea house is renowned for its Matcha and tea blends made from high-quality tea leaves harvested from the surrounding Uji region. The tea house offers various Matcha sweets and dishes, including Matcha soba noodles, Matcha mochi, Matcha cream puff, and… Matcha curry?!. Ito Kyuemon's popularity is due to its use of traditional tea-making techniques, high-quality ingredients, and wide variety of Matcha-infused treats! If you're wanting to enjoy your Matcha in a variety of ways, check this place out.
3. Saryo Tsujiri Kyoto Isetan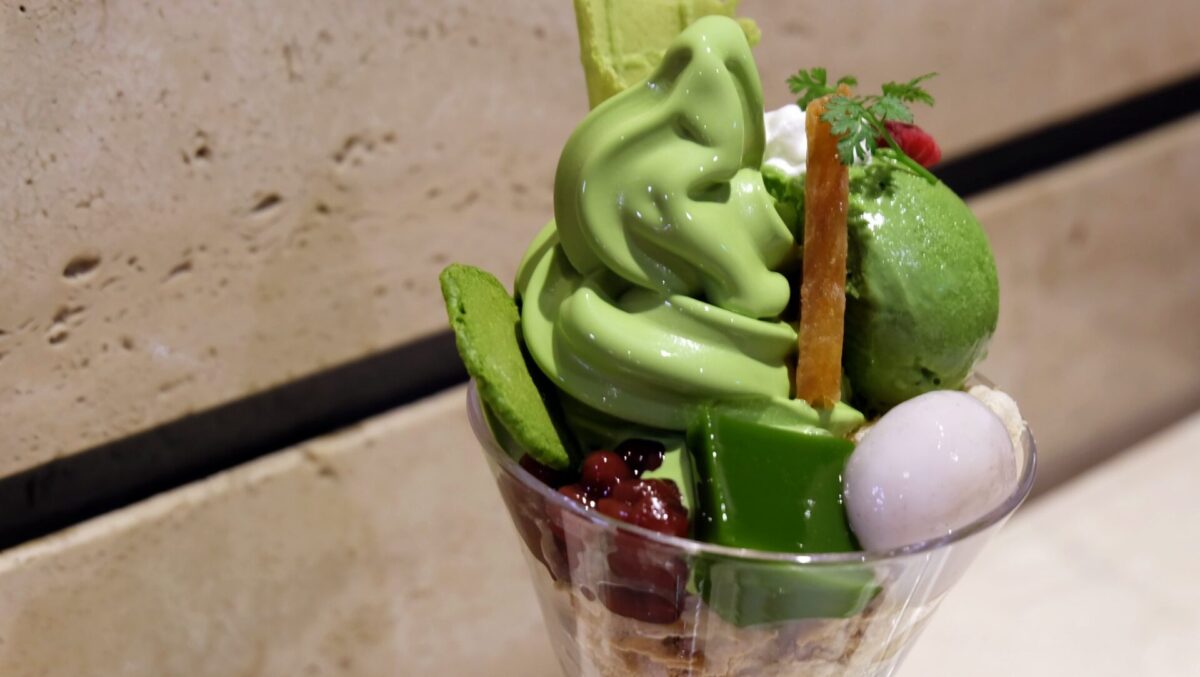 An extension of Gion Tsujiri and Located inside the famous department store Isetan in Kyoto station, Saryo Tsujiri Kyoto Isetan is one of the most popular Matcha cafes in Kyoto. This cafe offers a wide range of Matcha-based sweets and dishes, including Matcha Kakigori (shaved ice), Matcha jelly, and Matcha pudding. Saryo Tsujiri Kyoto Isetan is famous for its Matcha soft serve, which is made using high-quality Matcha and fresh cream.
4. Nakamura Tokichi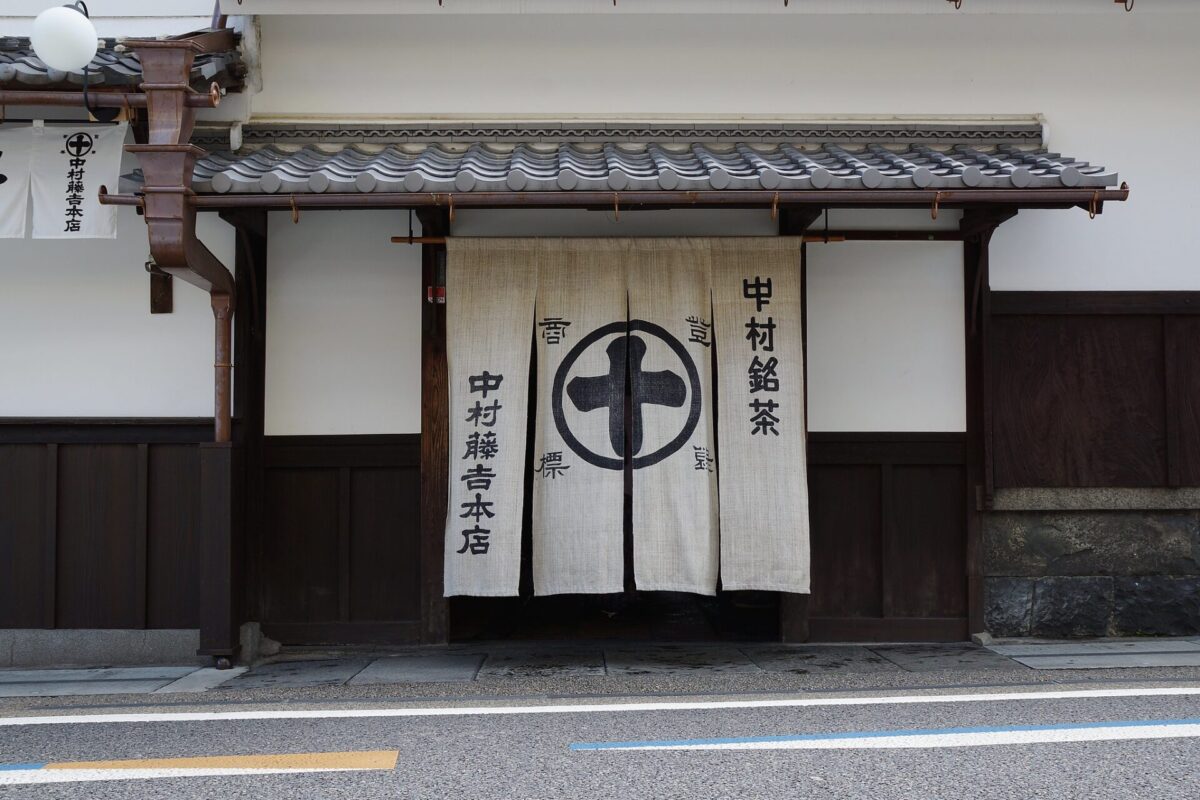 Another store based in Uji, Nakamura Tokichi is a famous tea house with several branches across Japan, but this flagship store is the most popular one. This tea house specializes in Uji Matcha and offers a wide range of Matcha dishes, but by far the most popular is the dessert served in the bamboo cup that's exclusive to the store! The garden here also features a 200 year old pine tree that is one of the 100 famous trees in Kyoto! The bamboo cup is your sign to head to the bamboo forest in Arashiyama as well!
5. Saryo Suisen
Saryo Suisen is a Matcha cafe that prides itself on serving the best Matcha from, you guessed it, the Uji region. This cafe offers several Matcha-based desserts, including parfaits, dumplings, dark Matcha mont blanc, and even some lattes with 3D art! The cafe's interior, combining modern and traditional elements, is a point of interest for many visitors. Be sure to visit this spot for some classy atmosphere and delectable treats.
6. Tsuji Rihei Honten
Tsuji Rihei Honten is a famous tea house that has been in business since 1860. It has a very traditional atmosphere, so you can feel quite immersed in the culture of Matcha and green tea. This store has a very interesting history that is elaborated upon in detail on their site. If you're interested in the history of Matcha and green tea, it's worth the read! The site also showcases their many products which exemplify the versatility of Matcha. If you want to enjoy Matcha tea that has been driven from a long history of hard work and determination, then this is your spot.
7. Shimizu Ippoen Kyoto
Located near some sightseeing opportunities like Sanjusangendo and Kiyomizudera, Shimizu Ippoen Kyoto is a Matcha cafe that has been in business since 1945. Much like the other shops we've seen so far, they offer a variety of match treats and a wide selection of teas. This store is a great place to stop and enjoy a variety of Matcha infused products or a selection of teas while you're out and about sight-seeing! Be sure to stop by this store while you're in Kyoto.
8. Ten Japanese Cafe and Gift Shop
Ten Japanese Cafe and Gift Shop is a trendy and modern cafe that offers a unique twist on traditional Matcha dishes. Also located around the same area as the previous choice, it's a great place to sit down and relax with some Matcha goodies! Visitors can also shop for unique Japanese gifts and souvenirs while sipping on their expertly crafted beverage.
9. Gion Komori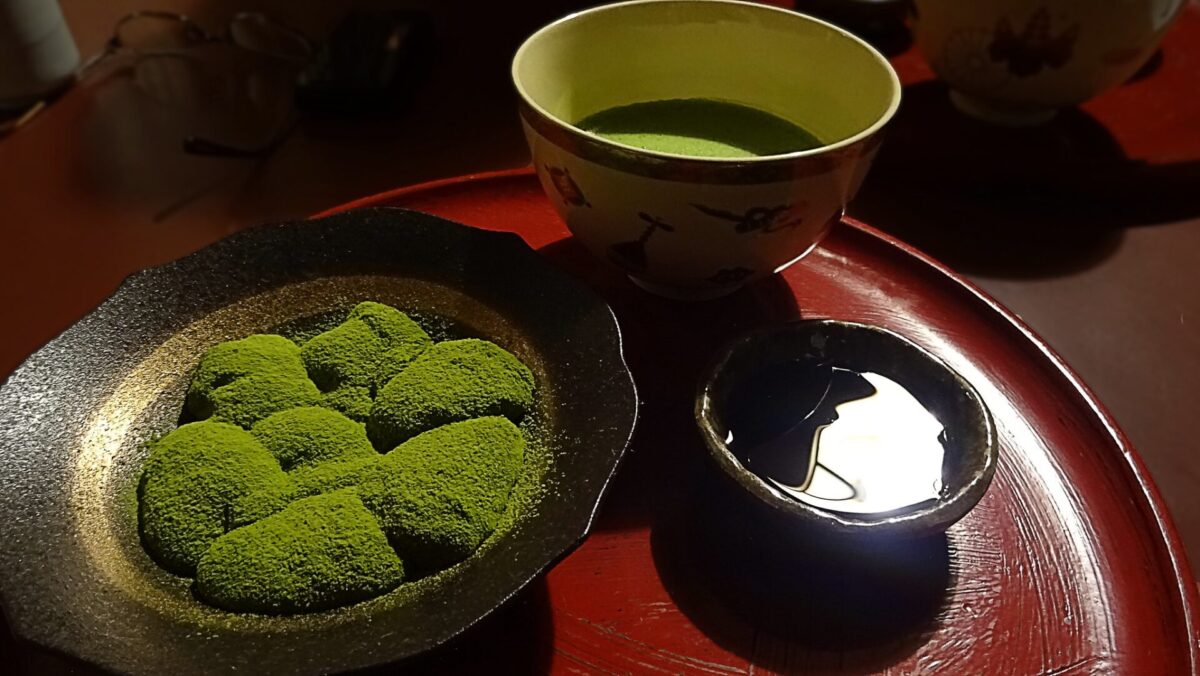 Another great option in the Gion area and near Shirakawa river, Gion Komori is a small and cozy Matcha cafe that serves some great Matcha treats. There are plenty of options here and they have a great selection of products that are perfect as souvenirs. The interior of the shop is very traditional and a great place to relax, sit on Tatami mats, and enjoy all those tasty Matcha treats to your heart's content. You'll feel at peace with pleasant views of the garden. If you enjoy the atmosphere here, be sure to consider staying at a Ryokan or visiting some old Japanese houses, they'll surely be up your alley.
10. Nishiki Ichiha
Another considerable historical shopping area comparable to Gion is Nishiki, which is home to Nishiki Ichiha. This bustling Nishiki market area is a great place to visit while you're in Kyoto, so rest assured that you'll be able to enjoy some Matcha while also visiting an iconic area. The dark wooden interior is quite sleek but also gives off a nice, traditional vibe. Here you'll be able to enjoy an array of Uji Matcha treats like ice cream and of course tea.
Tea Experiences in Kyoto
Get the most out of your Kyoto experience with an authentic tea ceremony class! It's great to go check out matcha cafes and tea houses on your own, but you won't get the full tea experience without taking a class with an experienced teacher who will show you the ropes. Have a look below for our recommendations!
Tea Ceremony and Kimono Experience Kyoto Maikoya (Gion Shijo Station) | Kyoto Cooking Class | airKitchen
TeaCeremonyandKimonoExperienceKyotoMaikoya(GionShijoStation)|CookingclassinKyoto|Enjoyacookingclasswithlocals
Prepare Japanese local food and tea ceremony in lovely Arashiyama! | Kyoto Cooking Class | airKitchen
PrepareJapaneselocalfoodandteaceremonyinlovelyArashiyama!|CookingclassinKyoto|Enjoyacookingclasswithlocals
~The tea ceremony with kimono at 300 years samurai house. | Kyoto Cooking Class | airKitchen
~Theteaceremonywithkimonoat300yearssamuraihouse.|CookingclassinKyoto|Enjoyacookingclasswithlocals
Japan Wonder Travel Tours in Kyoto
When you are visiting Kyoto and you need some help organizing your trip, you came to the right place. We're happy to help you make your trip to Kyoto the best trip ever. We can advise you on where to go or even better, show you around with a local, English speaking guide. Let us help you create safe, comfortable, and unforgettable memories in Kyoto!
▶Kyoto Private Full-Day Walking Tour
On this full-day private tour of Kyoto, you will be able to see the highlights of Kyoto in just one day and at the same time develop a deeper understanding of both the culture of the area and Japan as a whole.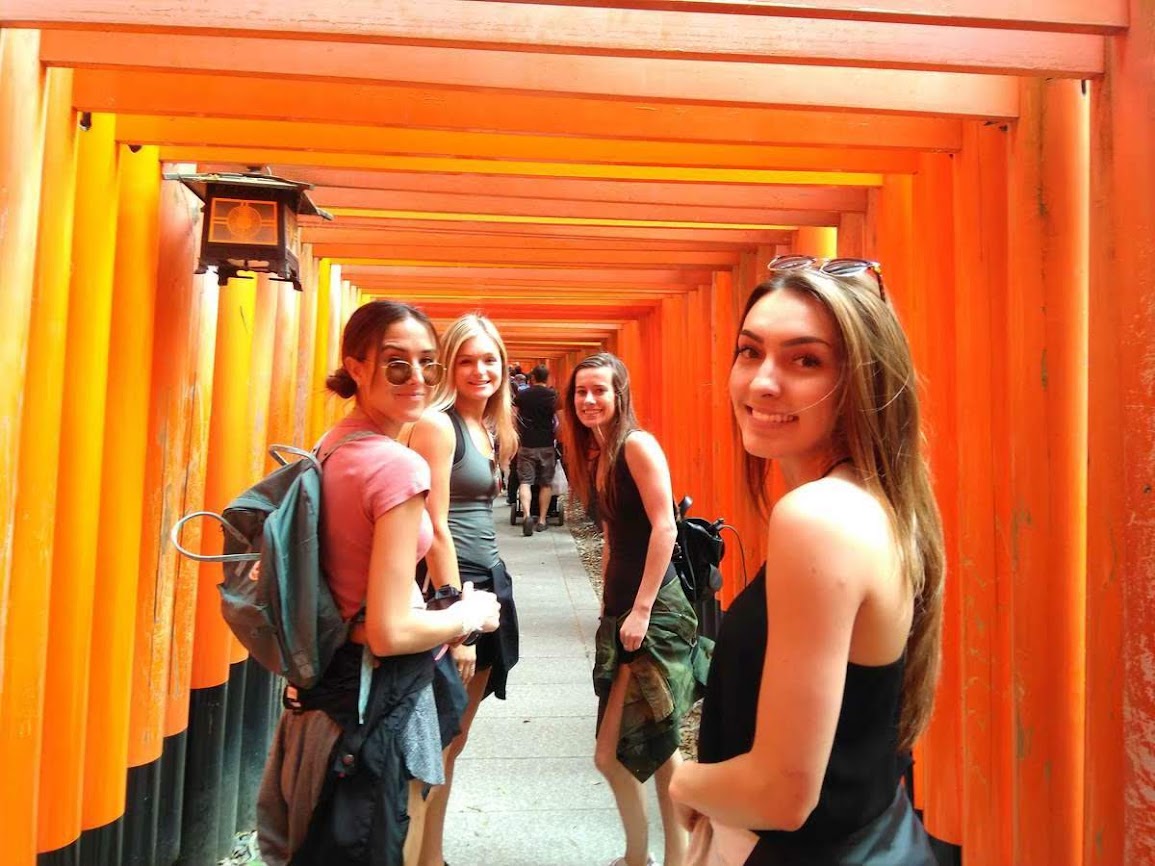 ▶Total Kyoto Experience
If you only have a day or two in Kyoto, we offer a full-day tour of the city, enabling you to immerse yourself in and fully enjoy the entire city of Kyoto in just 10 hours!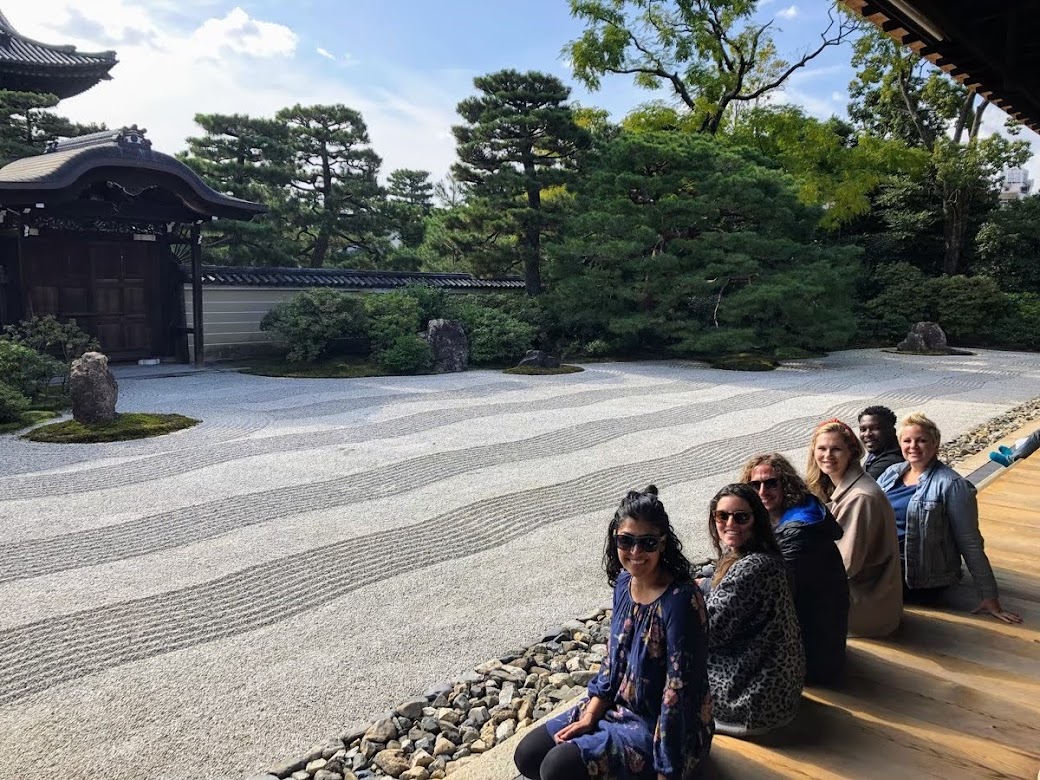 ▶Kyoto Food and Drink Tour @Nishiki Street & Gion
If you're looking to learn more about the culture and the local cuisine of Kyoto, this is the perfect tour for you! Take part in this Kyoto food and drink tour and explore the 400-year-old market and the famous Gion district.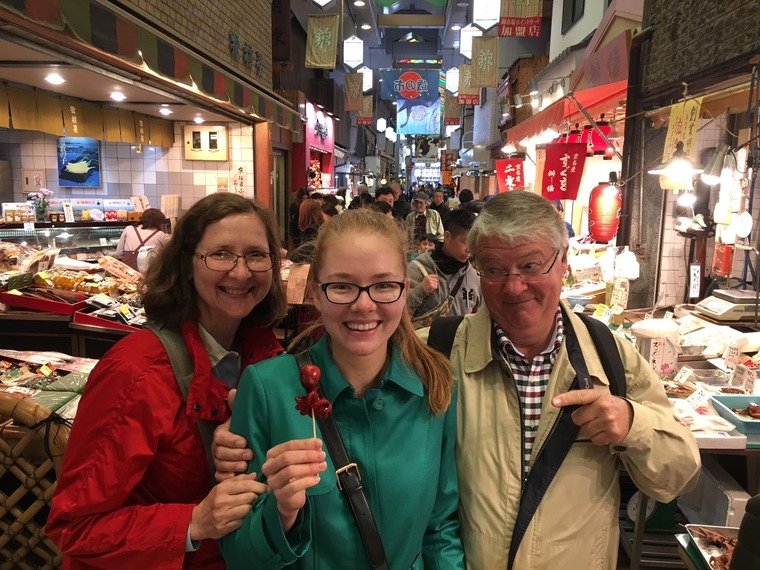 Find the Other Tours
▶Tour Packages
If you want to make travel easier, we suggest you look into tour packages.There are a wide range of tour packages out there to suit the accomodate for each traveler needs. Click the button below to find the best tour package from various Tour Operators!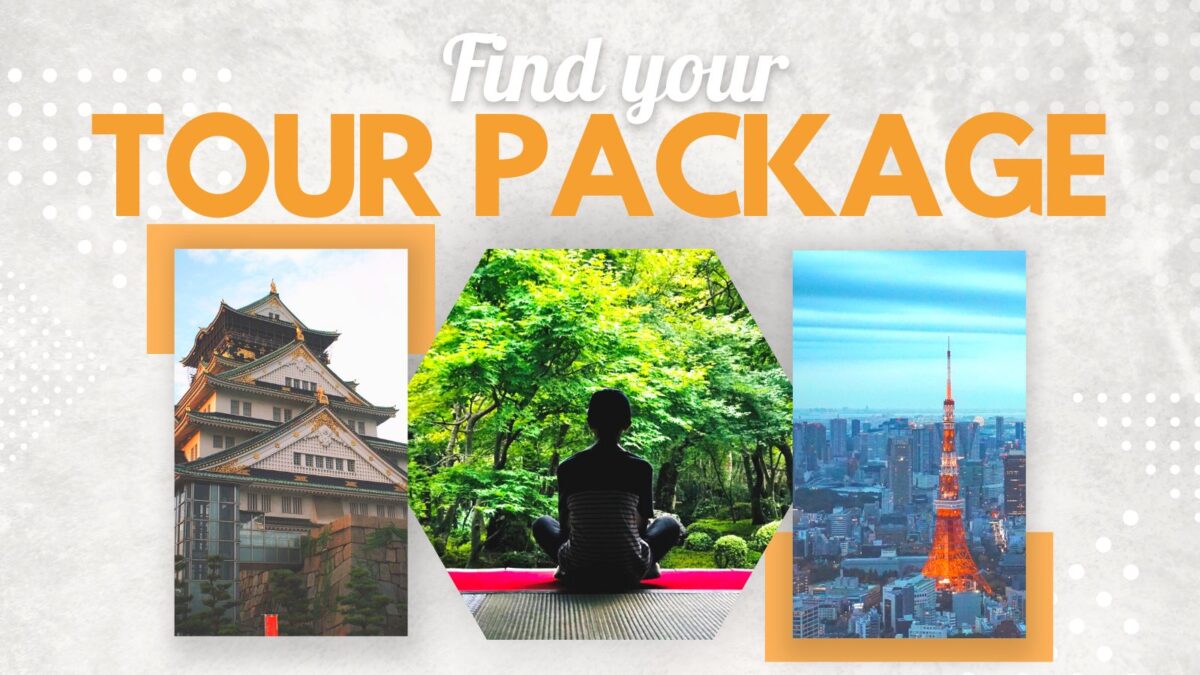 Follow us on Instagram, Facebook, Twitter, and TikTok for more travel inspiration. Or tag us to get featured!
Happy traveling!
Stay informed of the best travel tips to Japan, the most exciting things to do and see, and the top experiences to have with the Japan Wonder Travel Newsletter. Once every two weeks we will introduce you to our latest content.
Other articles you might be interested in