Do you know Rokurinsha (六厘舎)?
It's one of the most famous Ramen restaurant in Japan, known to be Tokyo's Best Tsukemen.
In lunch time, over 30-40 people make a queue in front of Rokurinsha in Tokyo station.
You need to wait more than 1 hour! It's too much!
For people who don't want to wait so long, I'm writing this blog.
Why Rokurinsha?
There are so many Ramen restaurant in Japan.
What is difference between Rokurinsha and other Ramen restaurants?
Rokurinsha serve Tsukemen style Ramen.
Feature of Tsukemen style is that noodle and soup are separated.
Feature of Rokurinsha is rich soup and a think noodle!
11 years ago, they won a gold Tsukemen award at Ramen of the year by "Tokyo 1 week".
After that, head restaurant of Rokurinsha was closed due to complaints from neighborhood like Tsuta.
They serve really yummy Tsukemen!
Where's Rokurinsha?
Actually head restaurant was closed but there are 4 branches in Tokyo.
Tokyo station, Skytree, Haneda airport and Osaki.
I went to Rokurinsha in Tokyo station.
Rokurinsha is located in Tokyo Ramen Street, underground floor of Tokyo station Yaesu south gate.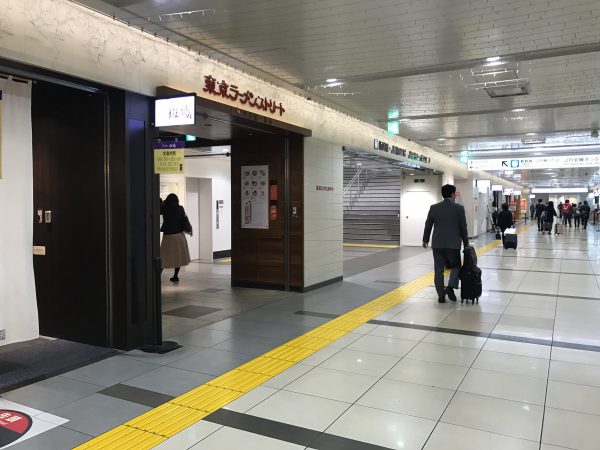 There are 8 Ramen restaurants in this area.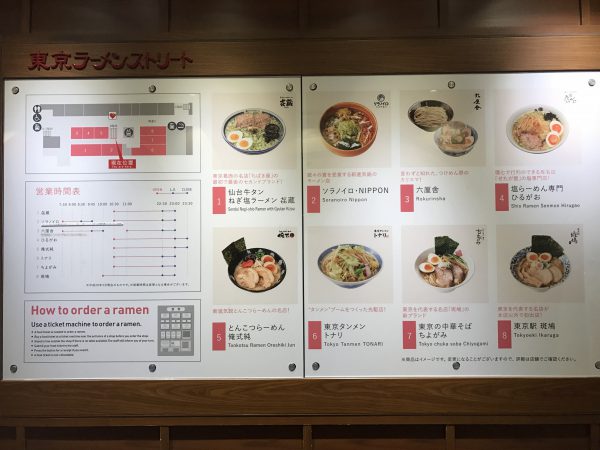 Many restaurants open from 10:30am.
(Rokurinsha and Soranoiro open also 7:30 to 9:30)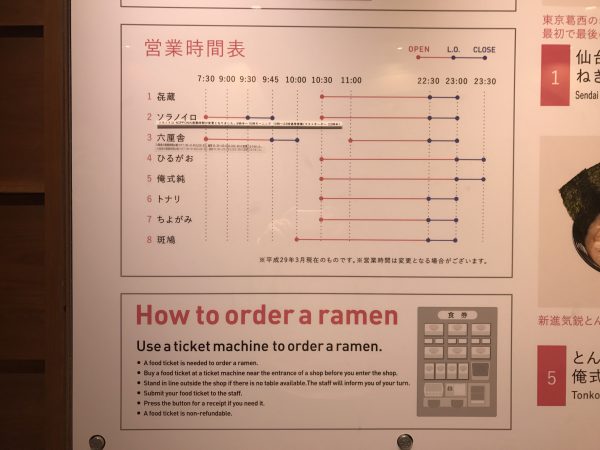 How to enjoy Rokurinsha without long waiting
I went there at 10:30, opening time, weekday.
There was less people in this street.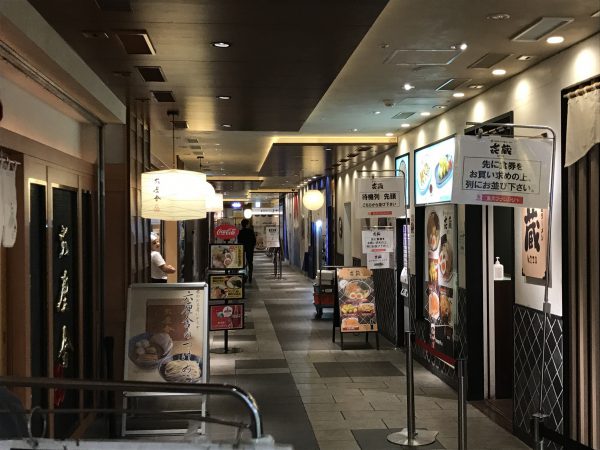 But Rokurinsha was already full.
Many people was waiting their opening.
4 people wait at outside.
ONLY 4 people! It's important thing.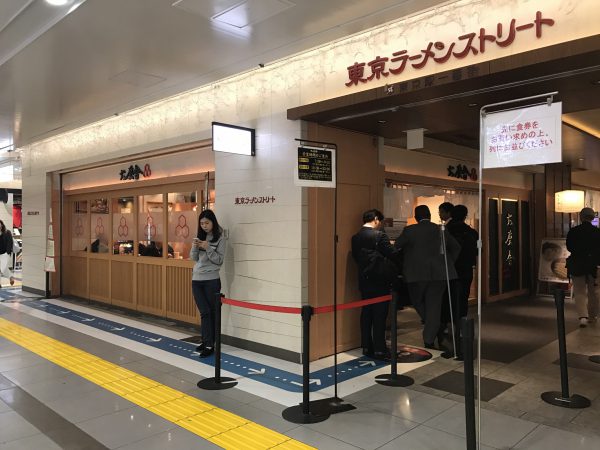 Dear customer, attention please.
Buy voucher at tickets vending machine
Ramen is fast food so I waited only 10 mins.
Then I was brought to vending machine.
There are pictures so you can understand what to order.
Their most recommendation is upper left one.
(特製つけめんTokusei tsukemen; Tsukemen with all of topping)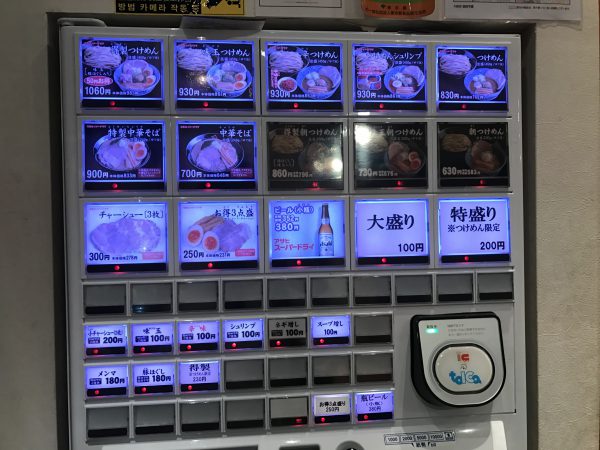 I ordered  next to recommendation.
(味玉つけめんAjitama tsukemen;Tsukemen with seasoned egg.)
I waited 5 mins more, I was brought to the seat.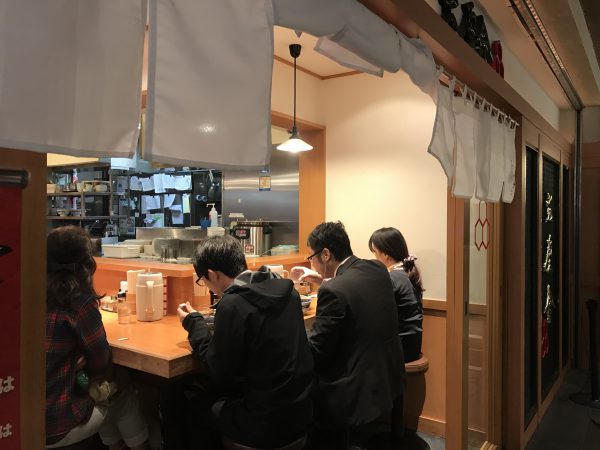 Enjoy Tsukemen
There are water and paper apron.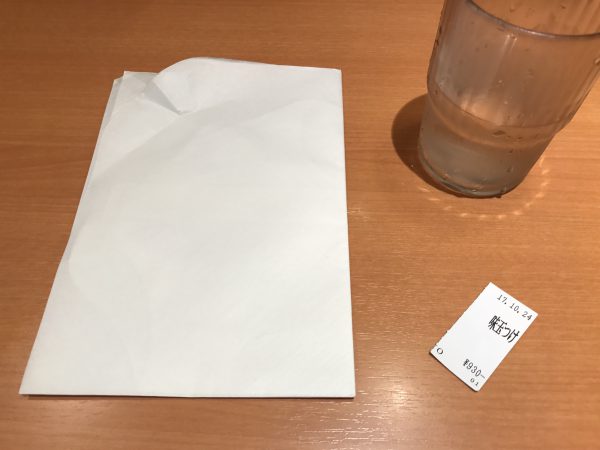 The staff prepared my Tsukemen!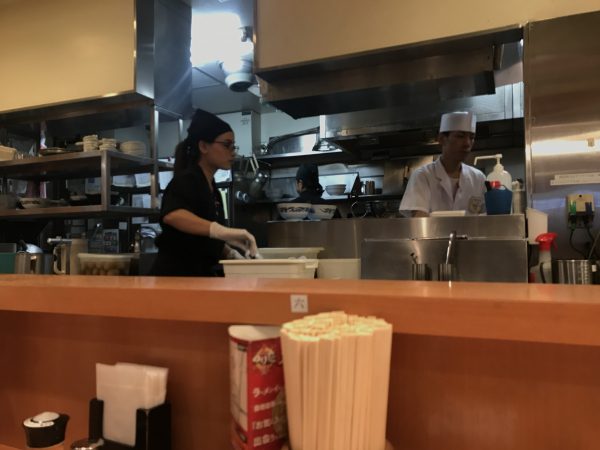 Here is Ajitama Tsukemen of Rokurinsha!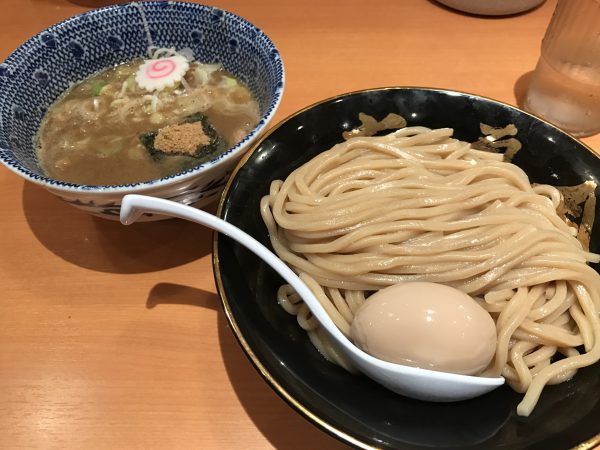 Thick noodle!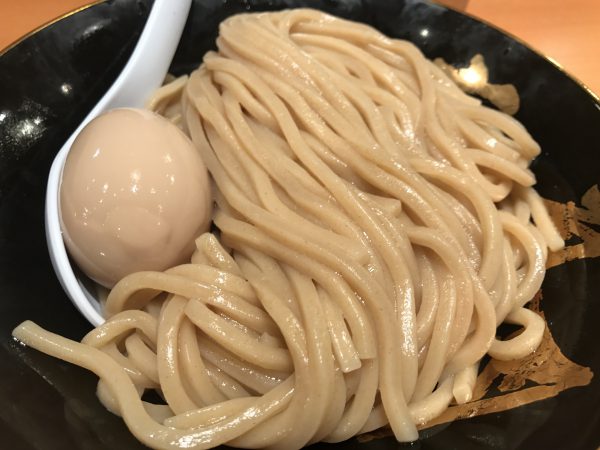 Dipped with rich soup! Super yummy!!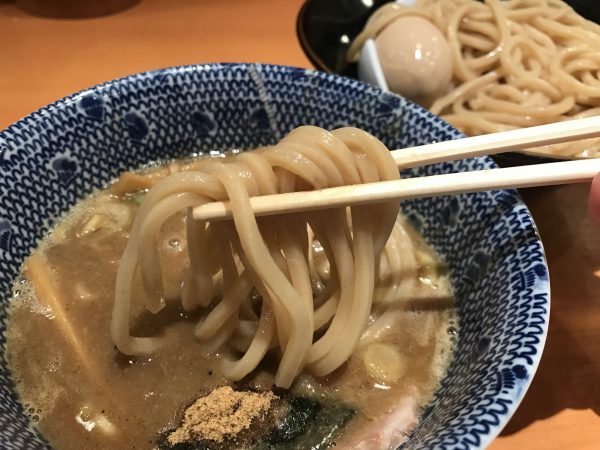 I added Original Shichimi-Pepper.(seven delicious flavors)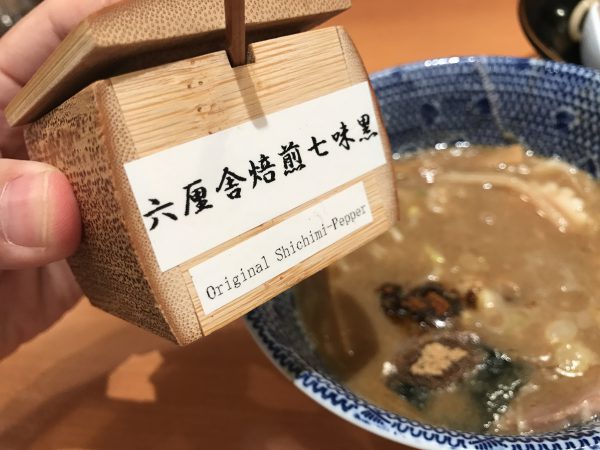 Split seasoned egg! looks nice!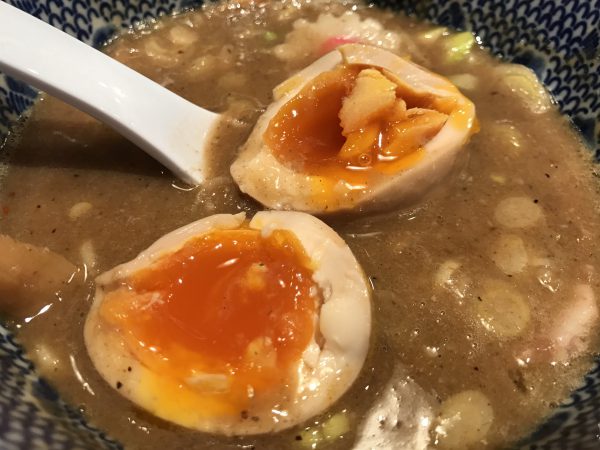 Don't miss the final soup
When you eat all noodles, only rich soup are left.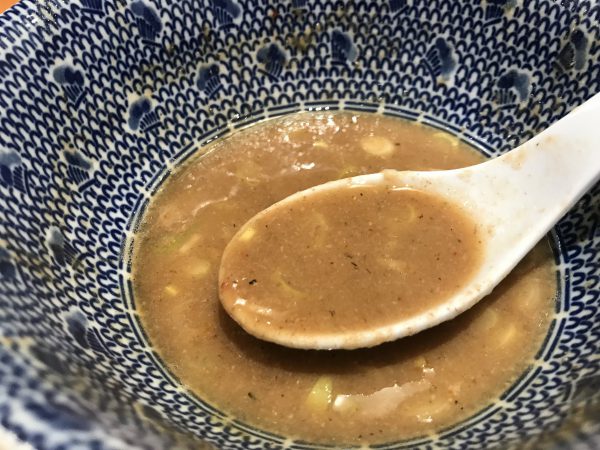 It's too rich to drink as it is.
But it's NOT finish.
Please order added soup!
"Soup please!"
Then they ask you "Would you like to add Yuzu powder?" so please reply.
My recommendation is with Yuzu!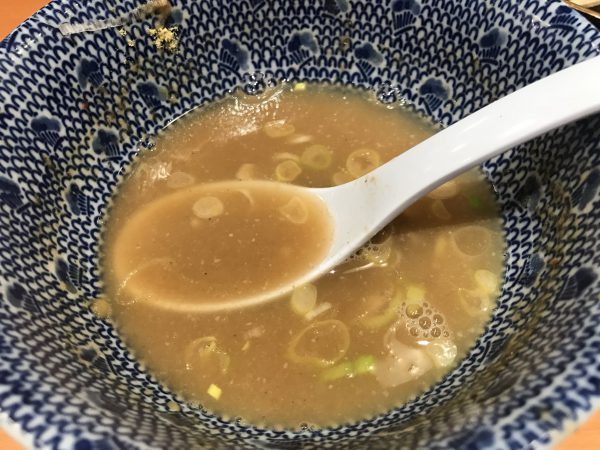 Soup with yuzu powder make you refreshing!
FYI: Queue after 11:00am
I finished my branch at 11:00am.
There were so many people waiting outside.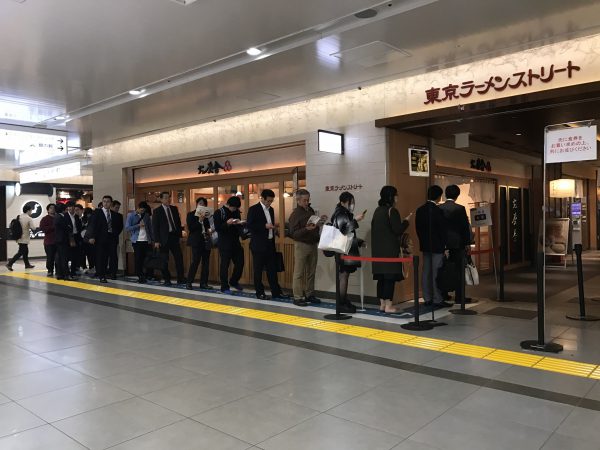 It seemed over 20 people!
Line was ended near the corner.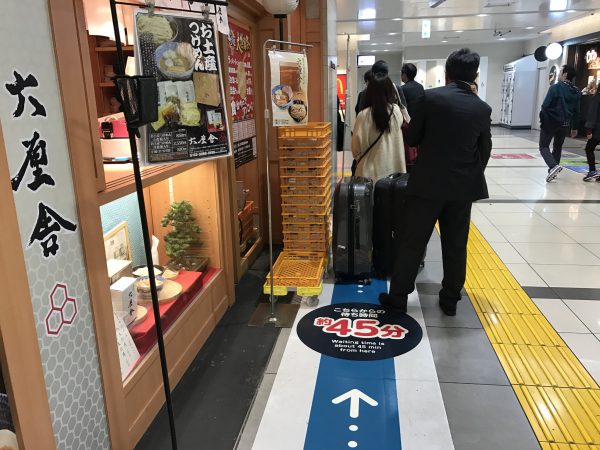 It said "Waiting time is about 45 min from here"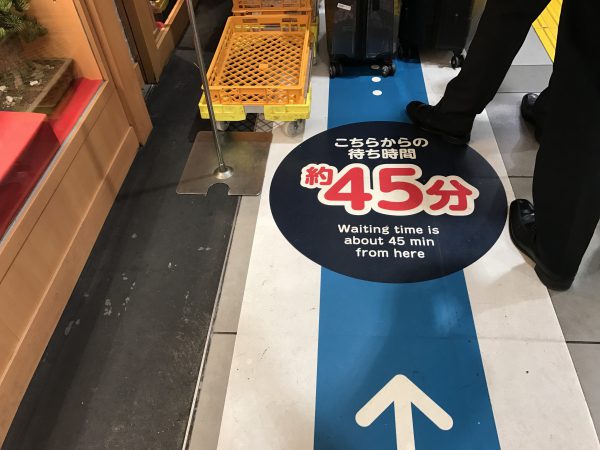 I recommend you must go there before 10:30am to eat branch!
Have a great food experience in Japan!
You may also like below article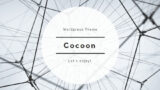 404 NOT FOUND | Japan Wonder Travel Blog
Make your trip to Japan wonderful!
https://blog.japanwondertravel.com/the-very-best-10-things-to-do-in-tokyo-12052
https://blog.japanwondertravel.com/list-of-michelin-starred-restaurants-in-tokyo-2018-10283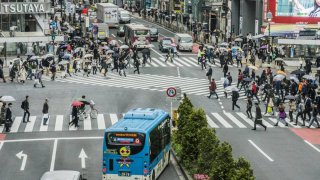 Indoor Activities for Rainy Days in Tokyo
You travelled to Tokyo, outside of the rain season, but lucky you.. It is raining! Here is what you can do to enjoy your time when it rains in Tokyo!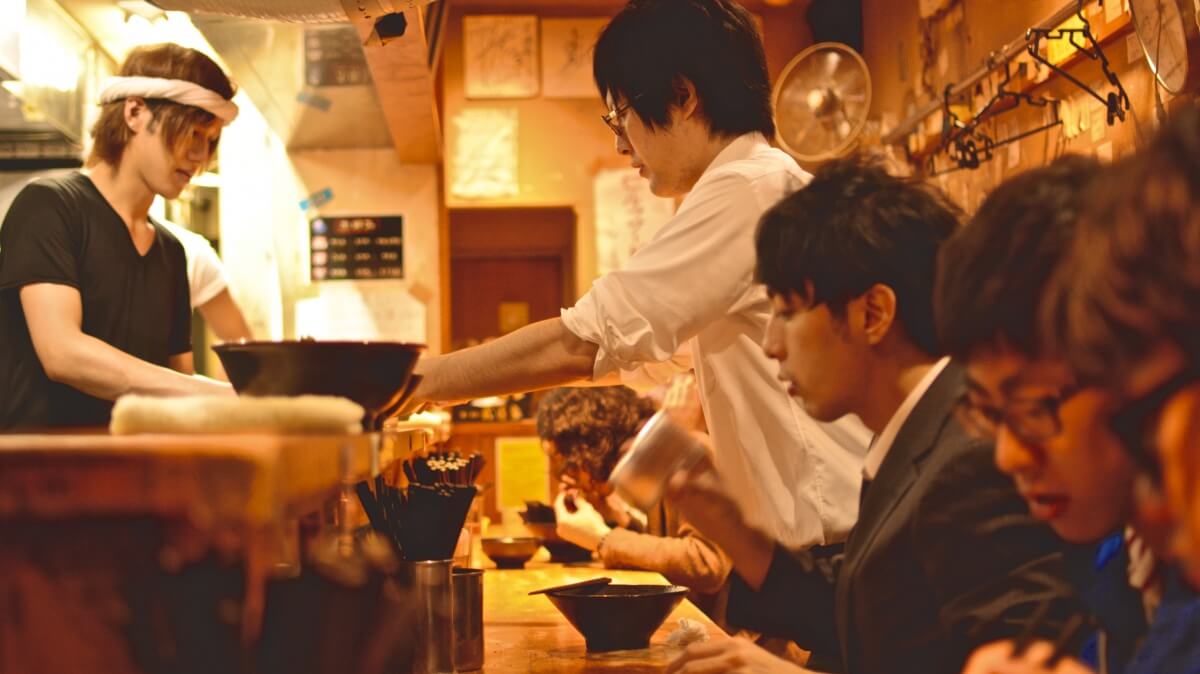 Complete Guide for The Michelin-Starred Ramen Restaurants in Tokyo
Did you know that the only ramen restaurants to receive a Michelin star, are all located in Tokyo? In this article, we introduce the 3 restaurants that have received this prestigious ranking! Even though it is Michelin starred ramen, the price is only about 1,000 yen! Let's go try some!