Did you know that Tokyo has over 200 Michelin starred restaurants? As of December 2020, Tokyo has a total of 277 Michelin stars distributed on 211 restaurants. In fact, Tokyo has the most Michelin starred restaurants in the world listed in the Michelin Guide 2021! Most of the Michelin starred restaurants are known to be very expensive but in Tokyo you can eat Michelin star ramen for around ¥1,000!
Since 2019, Tokyo has two ramen restaurants that both got 1 Michelin star. In this article, we will introduce you to the two Michelin star ramen restaurants in Tokyo and explain how to to enjoy a Michelin starred ramen to make your food experience in Japan even better.
Sosakumenkobo Nakiryu (鳴龍)
Sosakumenkobo Nakiryu was only the second ramen restaurant in the world (!) to receive a Michelin star. Nakiryu received their star in 2017 for its delicious dandanmen. The restaurant offers 10 seats and operates on a first comes, first serves base, so you might have to wait for a long time. However, they have limited the order to one bowl of ramen per person, so the line moves quite quickly. So be patient and be prepared for some of the of the best ramen you will ever eat.
Nakiryu is located between JR Otsuka Station and Tokyo Metro Shin-Otsuka Station. It is not hard to find the exact location when you are in the neighbourhood; there is always a long line for the restaurant.
The restaurant opens its doors at 11.30am, but when we visited the place around 11.25 on a weekday, there were already 45 people queuing up. We ended up waiting for 2,5 hrs in total. We would actually recommended you to go around 12.30pm – 1pm, as it was a less busy at that time.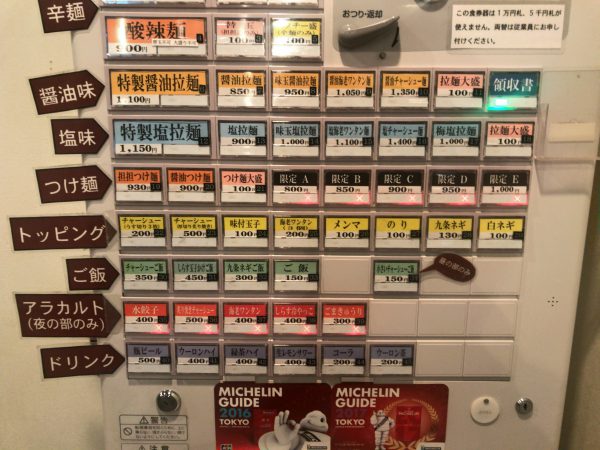 Once inside you buy your tickets at the vending machine. All the buttons are in Japanese, but the restaurant will give you a menu written in both Japanese and English so it is easy to order. After you have decided and bought a tickets, pass the tickets to the staff and take a seat while you wait for your food. They allow only one bowl per person and you cannot order more so be careful! Though, your choice shouldn't be too difficult, right?
We highly recommend you to order dandan noodle, the dish that received the Michelin star. If you like spicy taste, we recommend you to add Sichuan pepper. Be careful though, it is very spicy so don't add too much!
The delicious side dish (picture on the right) is also MUST-eat! It is a small size rice with roasted pork "小さなチャーシューご飯" and costs ¥150.
Nakiryu (Japanese only)
2-34-4 Minamiotsuka Toshima, Tokyo
Wed. – Sun. 11.30am – 3pm & 6pm – 9pm
Mon. 11.30am – 3pm
Konjikihototogisu (SOBAHOUSE 金色不如帰 新宿御苑本店)
The 3rd Michelin starred restaurant to join this elite group of Michelin-starred ramen restaurants, is called Konjiki Hototogisu. Konjiki Hototogisu means golden little cuckoo and the restaurant serves unique and delicious ramen.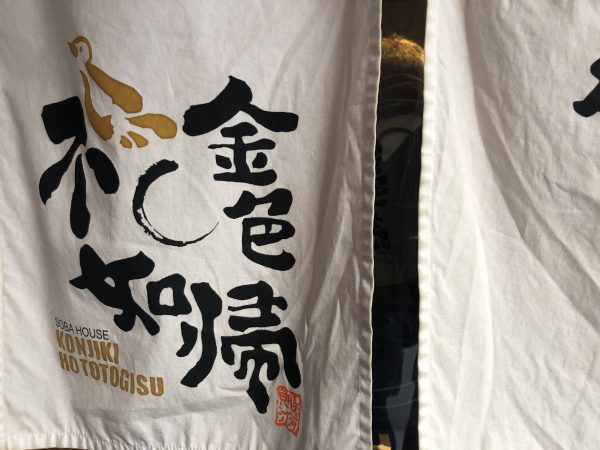 Konjikihototogisu is located near Shinjuku Gyoen station but you can walk there from Shinjuku station as well. There is always a long line, so again it is easy to spot the place from a distance.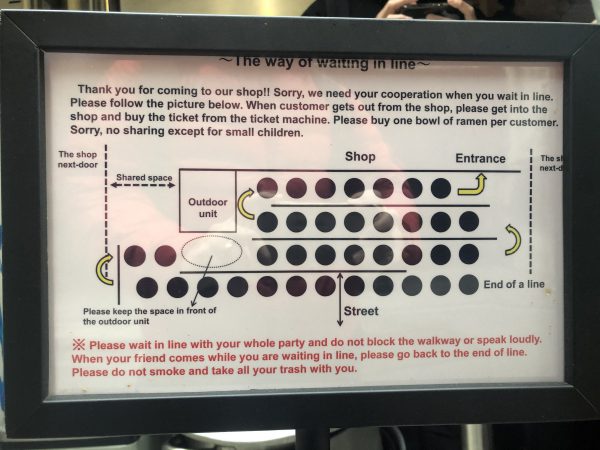 When we went to the restaurant it opened at 11.30am for lunch. We arrived at 11.10am on a Thursday and already 21 people waited in line. Today, they have changed their opening times and they open at 11am.
You can choose of three types of noodles:
1. Shio Soba (recommended): Salt flavoured noodle
2. Shoyu Soba(signature): Soy sauce flavoured noodle
3. Tsuke Soba: dipped style soy sauce noodle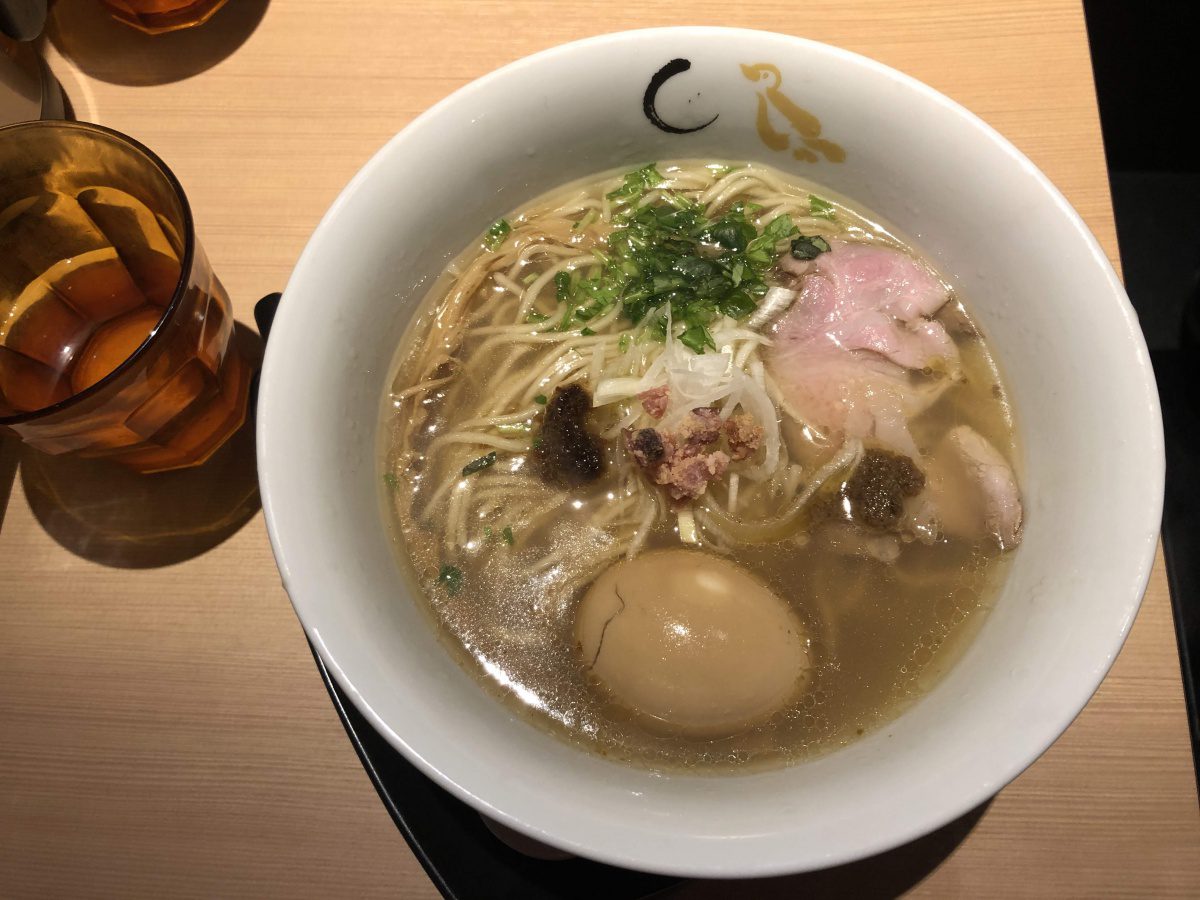 Their signature dish is Shoyu Soba, but most people (including us) recommend you get the Shio Soba instead. Shio Soba is topped with house made porcini duxelles sauce and white truffle oil. For the soup, they use Hamaguri clam, pork bone and Japanese broth. There are some small dishes you can enjoy with ramen as well.
The restaurant has only seven seats, and, as to be expected, the queue can get pretty long. But it is 100% worth the wait. Especially since a bowl of Michelin-quality ramen here will only set you back ¥900!
Sobahouse Konjikihototogisu
2-4-1 Shinjuku, Shinjuku, Tokyo
Weekdays 11am – 3pm & 6.30am – 8pm
Weekends closed
NEW! Ginza Hachigo (中華そば銀座八合)
Newly received one star in 2022, Ginza Hachigo serves innovative ramen from a rich experience that the chef Yasushi Matsumura got in a French cuisine field. Inspired by consomme, he doesn't use tare but soup, which decides the distinct flavor of ramen. Its broth that is made of chicken, duck, kelp, shiitake mushrooms, dried tomato and uncured ham created a good mixture of Japanese and Western flavors. The shop is small with only 6 seats, not only the sophisticated taste of ramen, but the culinary and ambiance of the place is totally coordinated with skilled and high hospitality staff. There are three menus available, Chuka Soba (ramen) ¥850, Ajitama Chuka Soba (ramen with flavored boiled egg) ¥950 and Tokusei Chuka Soba (ramen with more slices of roast pork) ¥1,050. Enjoy the exclusive ramen experience at Ginza Hachigo!
Ginza Hachigo on Facebook
3 Chome-14-2 Ginza, Chuo City, Tokyo
11am – 3pm & 5pm – 9pm
Wednesdays and the second and forth Thursdays closed
The first ramen restaurant to receive a Michelin star: Tsuta (蔦)
In 2015, the ramen restaurant Tsuta wrote history when it became the first ramen restaurant in the world! This small ramenya, out in Sugamo, was already very popular in the pre-Michelin-star-era, with queues of at least one hour. After they got their Michelin star, the waiting time increased to 3-4 hours!
In november 2019 Tsuta closed its door, only to reopen again after one month in Yoyogi-Uehara with a renewed concept. At the time of writing, we haven't been to visit the new shop, but we are told that it is bright, spacious and contemporary, with a relaxed atmosphere. The new place offers more seats and operated also with a first comes, first serves concept. What stayed the same, and what also made Tsuta unique, is the use of truffle powder and oil. As you can tell from the ingredients they use, it is not just a your ordinary ramen dish but a sophisticated cuisine.
Japanese Soba Noodles Tsuta
3-2-4 Nishihara, Shibuya, Tokyo
11am – 5pm
Closed on Thursday
Let's enjoy ramen in Tokyo!
When you are a ramen-lover and want to eat the best ramen in the world, it would be a great experience to have a Michelin-starred ramen in Japan. Which Michelin starred ramenya would you like to visit? If you are out of time, or just can't be bothered to wait in line for some time, don't worry: There are over 30,000 ramen shops around Japan! There are so many great ramen shops where the locals eat on the daily basis too. Perhaps, maybe you'll find them as good as the three restaurants above!
Enjoy ramen in Japan!

Follow us on Instagram or Facebook for more travel inspiration. Or tag us to get featured!
Stay informed of the best travel tips to Japan, the most exciting things to do and see, and the top experiences to have with the Japan Wonder Travel Newsletter. Every week we will introduce you to our latest content.
More things to do for food lovers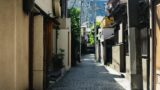 Michelin Starred Restaurants in Tokyo 2023
There are 422 restaurants in Tokyo listed in the 2023 edition of Guide Michelin, the world's foremost authority on great restaurants. Here we introduce a few of the best, with details on how you can visit them.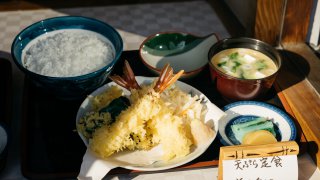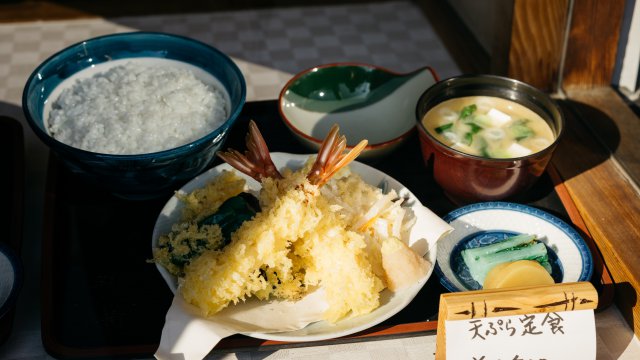 What to Eat in Japan: Ultimate Guide to Japanese Local Food on Each Location
Each region has speciality food. Here we introduce what to eat in Japan on each locaton! Try some local foods while you are in Japan and see the uniquness of this country. If you are wondering what to eat in Japan, this articles is a perfect guide to you.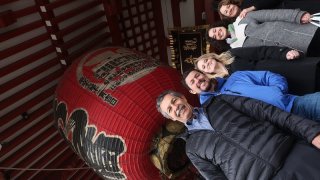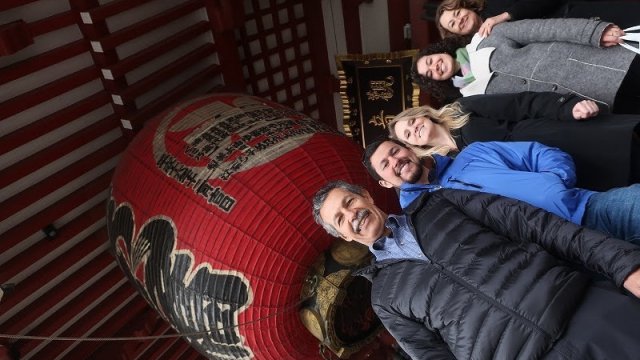 10 Best Tokyo Food Tours You Must Take on Your Japan Trip
Here we listed up the best Tokyo food tours for you. From Tsukiji Fish Market tours to Izakaya bar hopping tour at night, we have listed a variety of Tokyo food tours you can enjoy during your stay in Japan.