Japan has a number of traditional annual events such as Hinamatsuri (ひな祭り) in March and Tanabata (七夕) in July. They have unique origins and meanings, and are carried out in unique, traditional ways nationwide throughout the year. Setsubun (節分) is one of these traditional Japanese events. Setsubun involves a lot of bean eating and bean throwing to ward off evil spirits that bring disaster, misfortune and bad health and marks the end of winter. It is celebrated at home and there are some famous public events at temples that are fun to visit. Although the event still might be unfamiliar to many international tourists, learning about it will help you understand the Japanese tradition more deeply and enjoy the event. Here we'll explain the meaning and the celebrations.
What is Setsubun?
The word Setsubun (節分) literally means the division of two seasons: Winter and Spring. According to the lunar calendar that was once officially used in Japan, Setsubun refers to the close of winter, which also celebrates the arrival of spring called Risshun (立春). It may sound confusing as February is still cold and generally considered as a part of winter today. It is said after Risshun, the cold weather will get milder.
When is Setsubun in 2023?
One of the features that you should remember about Setsubun is that the date of the event is not fixed. It may change depending on Risshun, which also has a flexible date between February 2nd to 4th. It's been on February 3rd in the last 30 years but in 2021, it was on February 2nd and it will be so once every 4 years. In 2023, Setsubun is on February 3rd.
The brief history of Setsubun
In general, it is believed that Setsubun has its origin in China. It was introduced to Japan during the Heian Period (794-1185), as it appeared in historical records and documents dating back to that time. During the Muromachi Period(1336-1573), they started to throw beans to drive away demons that represent the evil spirits who will bring all the disasters and tragic events. This remains one of the biggest parts of the event even today. As a staple food that was essential for them to survive, beans were believed to have sacred power along with rice, which could get rid of evil spirits. The Japanese word for beans is pronounced as mame (豆) and sounds similar to the word for demon eyes (mame, 魔目) and because of that throwing beans has a similar sound to destroying demons (mametsu, 魔滅).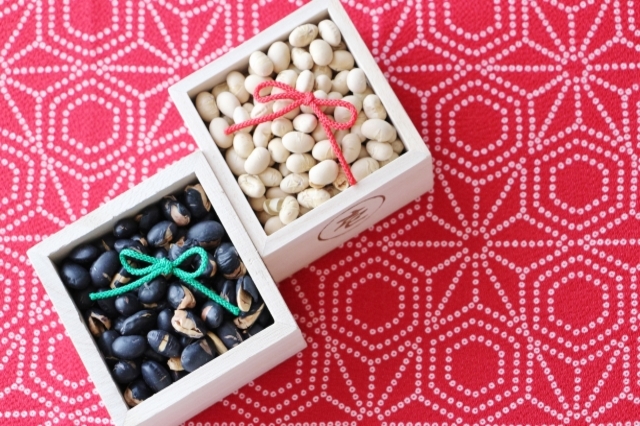 Things to do on Setsubun
Mamemaki (豆まき)
Mamemaki (豆まき), the throwing of roasted soybeans around your house, is the most general custom that is exclusively carried out on Setsubun. It is said best to start off with the room that is located the farthest from the entrance. Keep windows open as you throw the beans so that evil spirits can leave. Another custom, especially for small children, is throwing beans at a family member who is disguised as an oni demon.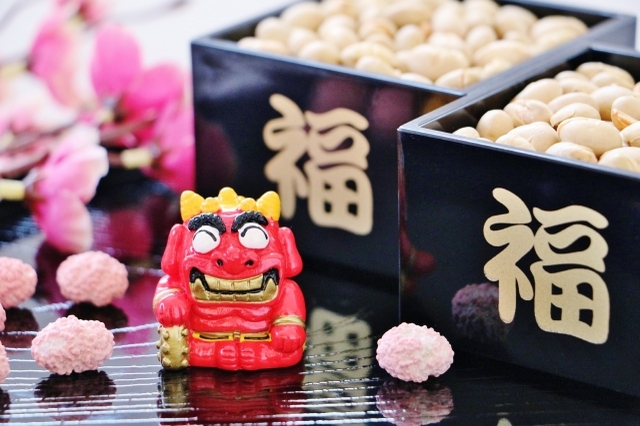 We usually say "Oni wa Soto, Fuku wa Uchi!" (鬼は外、福は内!) as we scatter beans around the house or throw them at the demons. It means "Demons out, fortune in!" in English. In addition, many people will eat the same number of roasted beans as their age, this is said to bring good health.
Many shrines and temples also hold bean throwing ceremonies, where the priest throws beans, chocolate, money and other prizes into the crowd. At popular temples, these events are joined by Japanese celebrities.
Ehomaki (恵方巻)
Ehomaki is a unique type of sushi roll that is generally eaten only on Setsubun. It can be translated as Fortune Sushi Roll in English, and relatively long and big compared to the ordinary Sushi rolls that you can find at sushi restaurants. In general, it is considered good to use seven ingredients such as tuna and egg for Ehomaki as the number is often associated with "Lucky". It also comes from the fact that we have 7 famous gods of fortune called Shichifukujin (七福神) in Japan!
When you eat Ehomaki, you need to face the direction that is believed to bring you good fortune during the year. Make sure to check the direction beforehand as it changes every year. It is also important to make a wish with your eyes closed while eating Ehomaki. People eat the entire roll at one time without stopping (or giving up).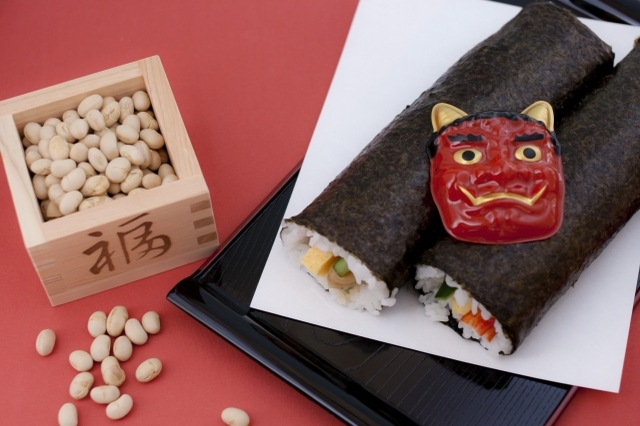 Setsubun events in 2023
Famous temples hold exciting events that draw numerous visitors every year on the day of Setsubun. Joining these events allows you to experience traditional Setsubun custom while exploring incredible historical spots. Before making your way to the events, stop by the supermarket or konbini and buy a 'setsubun set' which consists of roasted beans and a demon mask, and learn the mantra Oni wa Soto, Fuku wa Uchi. Here are two popular temples in the Kanto region that are famous for large-scale Setsubun events!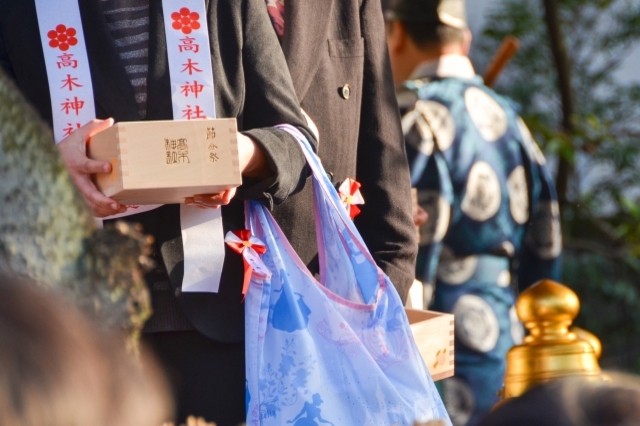 Sensoji / Asakusa (浅草寺/浅草)
Sensoji, the oldest Buddhist temple in Tokyo, attracts crowds with the popular Setsubun event every year. Join the exciting bean-throwing event participated by famous celebrities, or enjoy shopping at the lively shopping street called Nakamise-dori! One of the most famous setsubun rituals of Sensoji is the seven lucky gods dance called Fukuju-no-Mai dance, followed by the bean throwing.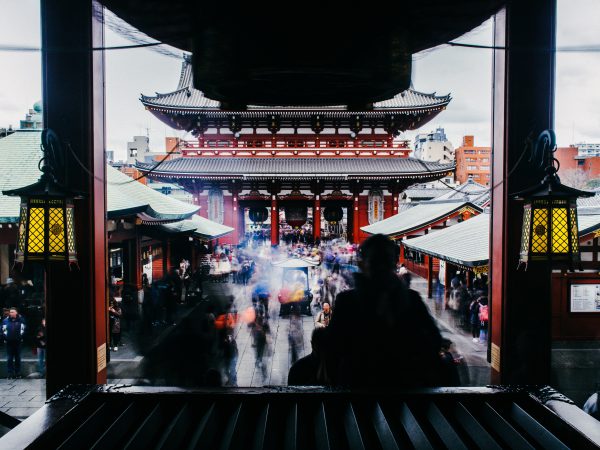 ▶Related article: The secret of Sensoji: The Oldest Buddhist Temple
Naritasan Shinshoji/ Chiba (成田山新勝寺/千葉)
If the Narita International Airport is the main gateway to start or finish your trip in Japan, pay a visit to Naritasan Shinshoji! It takes only 30 min from the Narita International airport by train to reach the sacred temple which attracts countless numbers of both domestic and foreign visitors.
The setsubun event at Naritasan attracts some 40,000 visitors each year. This event too is visited by many celebrities, including sumo wrestlers and kabuki actors, who together throw about 860 kg of beans out to the crowd. You can join a memorable bean-throwing event while enjoying around the giant temple ground full of beautiful structures!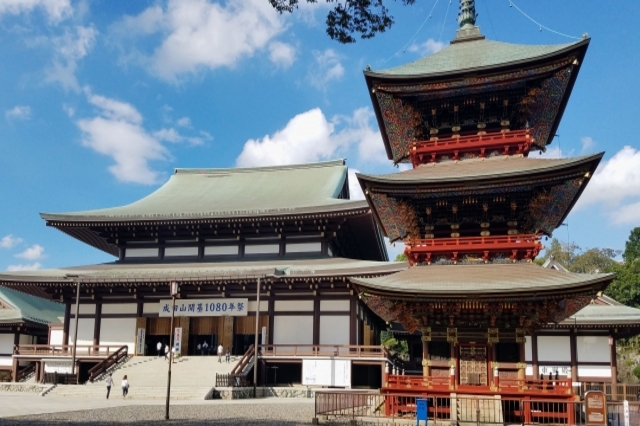 ▶Related article: Things to do near Narita Airport
Jindaiji / Chofu (深大寺/調布)
Jindaiji is located in a quiet area in Tokyo surrounded by the forest. Throwing bean ceremony is held on the day of Setsubun, and many celebrities and athletes will join the tradition of throwing beans from the stage. It's spreading good luck for visitors. At Ganzai Taishi Hall, a ritual to get rid of the evil spirits will be held, and from the middle of January, you can get soybeans, talisman and masu, the wooden small box for Setsubun.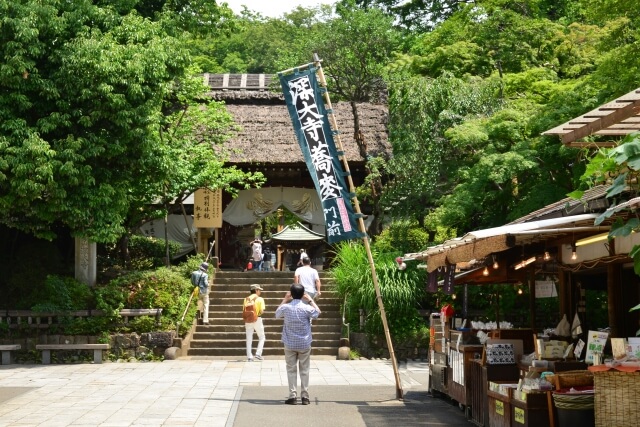 Takahata Fudo-son / Takahata Fudo (高幡不動尊/高幡不動)
About 1,000 people including some TV celebrities and mascot characters will join the throwing beans ceremony. It's one of the biggest Setsubun events in Tokyo, and about 40,000 visitors flock to the temple during the event. Usually when people throw beans, as we introduced above, they will say Demons out, Fortune in! However, it is said no demon would dare to come in the temple site, people say only Fortune in! in this event.
On the same day, Daruma Ichi will be held at the temple selling a daruma doll, a round shaped doll which is believed to grant your wishes.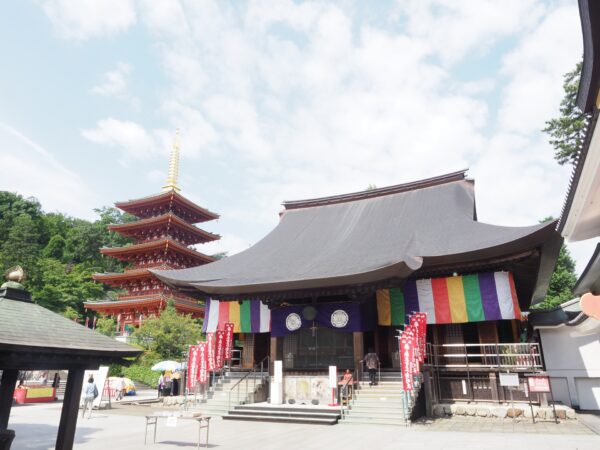 Zojoji / Daimon (増上寺/大門)
Zojoji is one of the most important temples of the Jodo sect of Japanese Buddhism located at the foot of Tokyo Tower. Their Setsubun event is very popular where the sumo wrestlers and celebrities participate in the throwing beans ceremony. And not only celebrities but the men and women of the year according to the Chinese zodiac sign will be dressed in formal traditional clothes, join the ritual parade and go up on stage to throw beans.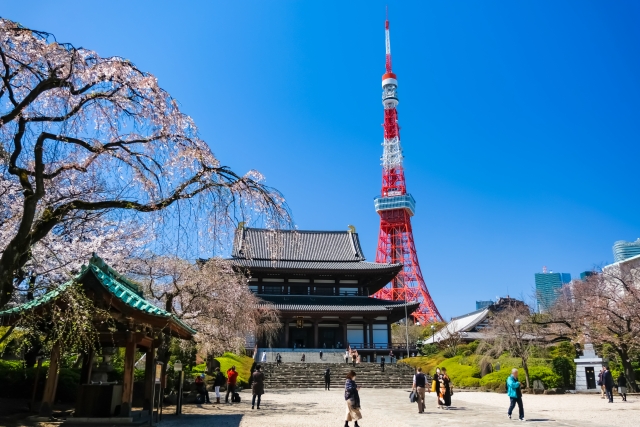 Shimoshinmeitenso Shrine / Shinagawa (下神明天祖神社/品川)
If you are looking for a family-friendly Setsubun event, visit the Setsubun Festival at Shimoshinmeitenso Shrine. Separated from the main event, only small children can attend the throwing beans event with Red and Blue oni. Usually Amazake, a sweet non-alcoholic drink, is served at the shrine on the day of Setsubun.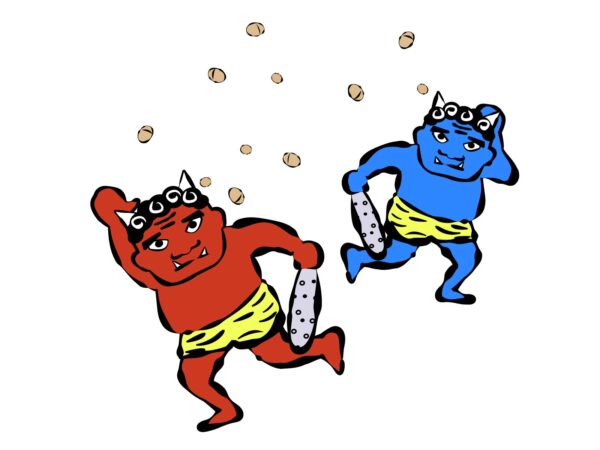 Japan Wonder Travel Tours in Tokyo
Japan Wonder Travel is a travel agency that offers guided tours throughout Japan.
From private walking tours to delicious Food and Drink tours, we can help organize the best tours just for you! If you want to explore Japan and learn more about the history and backstories of each area you are traveling in, our knowledgeable and friendly guides will happily take you to the best spots!
In addition, we can provide you with any assistance you may need for your upcoming trip to Japan, so please feel free to contact us if you have any questions or need some help!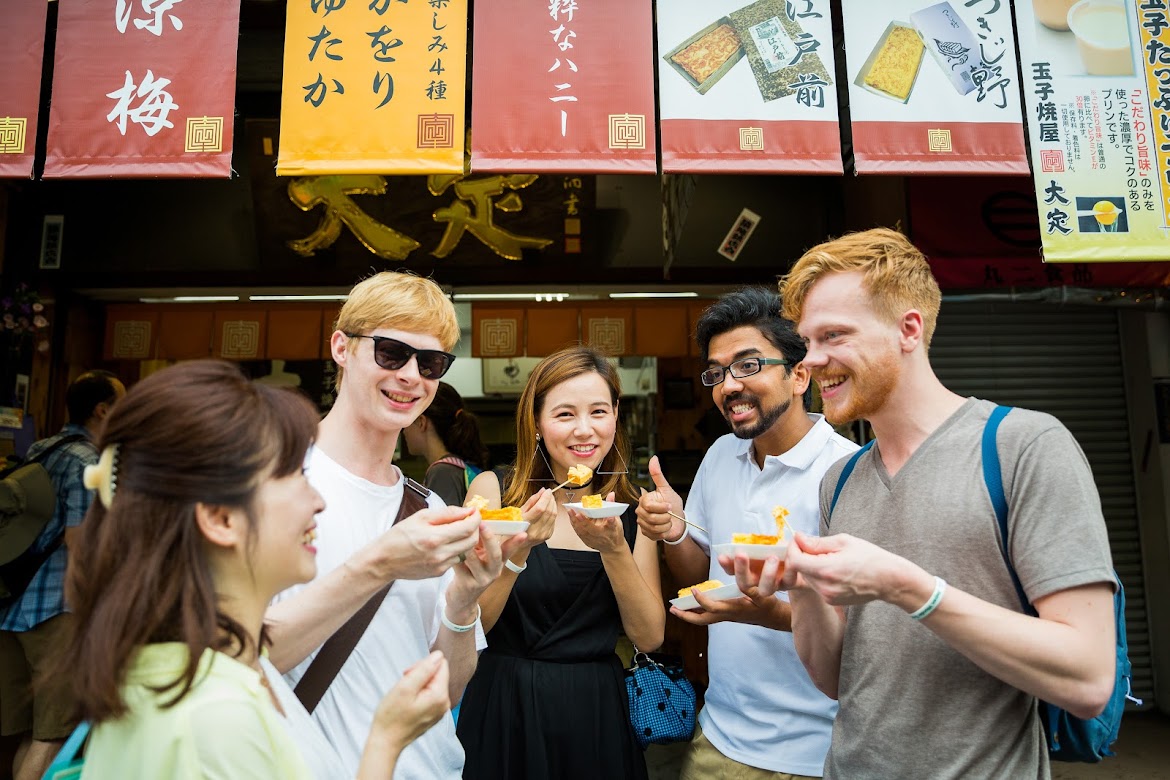 ▶Tokyo 1–Day Highlights Private Walking Tour (8 Hours)
There's no better way to explore an area than taking a tour with a knowledgeable local guide. You will have the chance to learn about the history and interesting background stories of Tokyo, as well as discover some hidden gems which can be hard to do without a guide.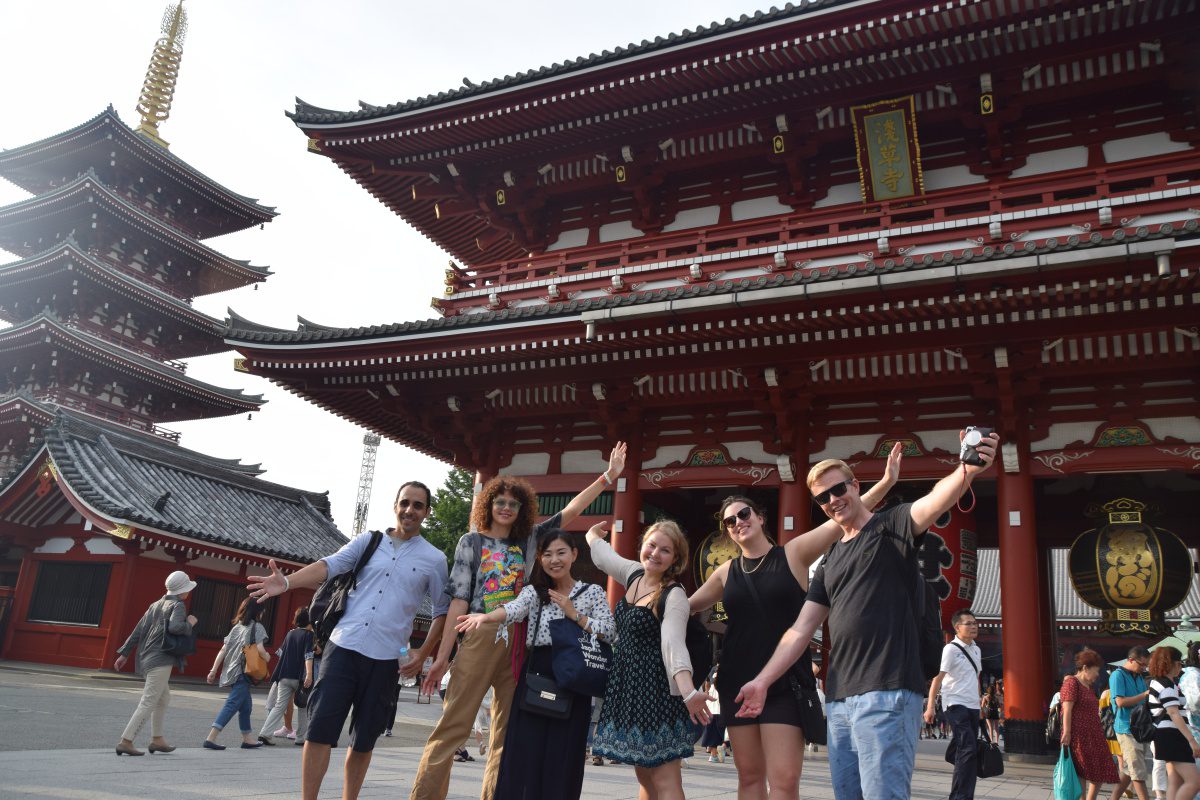 ▶Shinjuku Bar Hopping Tour: Experience Tokyo's Nightlife in Izakaya
Check out the best spots in Shinjuku while bar hopping through the lively and vibrant area. Try some delicious local food and drink as you explore the narrow yet photogenic alleys that the town has to offer. Experience Japanese izakaya culture and drink in Shinjuku like the locals!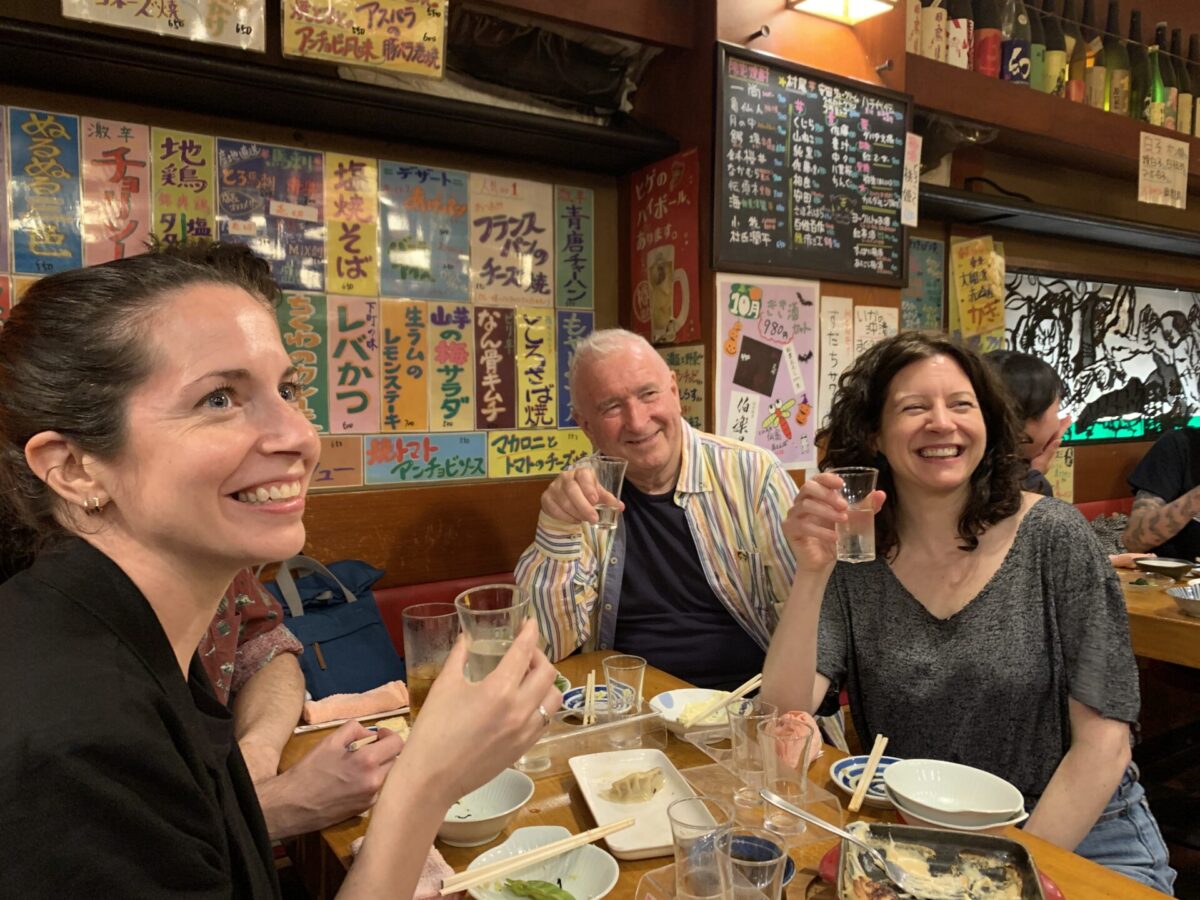 Find the Other Tours
▶Tour Packages
If you want to make travel easier, we suggest you look into tour packages.There are a wide range of tour packages out there to suit the accomodate for each traveler needs. Click the button below to find the best tour package from various Tour Operators!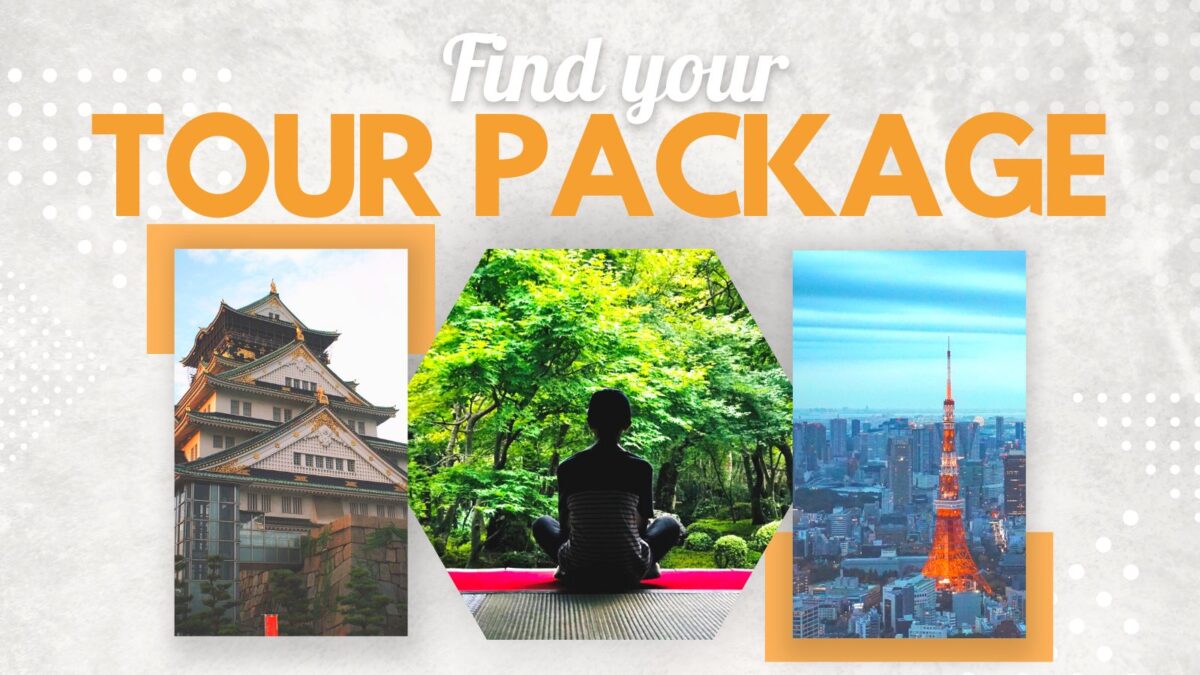 Setsubun is a big event for Japanese people and can be joined by the entire family. Talking about and participating in the traditional event is a fun experience for especially children, where they can also learn about the long history and the meaning of throwing beans in their house. If you are staying in Japan as a tourist, join some of the popular Setsubun events held at famous temples we mentioned above and immerse yourself in the lively atmosphere! It is a guaranteed fun experience.
Follow us on Instagram, Facebook and Twitter for more travel inspiration. Or tag us to get featured!
Happy travelling!
Other articles you might like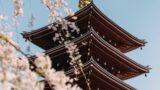 National Holidays And Annual Events in Japan
In Japan, there are 16 unique annual holidays and other annual events which are widely celebrated. Each of them has its own special meaning. Here is the list of national holidays and annual events in Japan!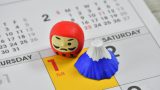 The Old Japanese Names for the Months: Meanings and Origins
Today we use the numbers for the name of the month, but the old Japanese names have a deeper meaning, related to nature and rituals.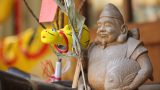 Seven Lucky Gods Pilgrimage: New Year's Tradition in Japan
Seven Lucky Gods are an eclectic group of deities from Japan, India, and China which originated from Shinto, Buddhism and Hinduism. Seven Lucky Gods Pilgrimage aka Shichifukujin Meguri in Japanese is a New Year tradition in Japan. Visit temples to collect seven stamps and it is said to bring in good fortune and blessing throughout the year.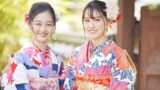 Traditional Japanese Clothing and Accessories
Kimono are the most well-known traditional Japanese clothing, but there is much more than that. Here we will introduce a wide range of Japanese traditional fashion and accessories!