Narita airport is the biggest international airport in Japan and many people use it as a transit or layover hub. Narita airport is located 1.5 hours away from the central part of Tokyo, but if you don't have enough time to come to Tokyo as a transit passenger, we recommend you to enjoy the area around Narita airport – there are lots of things to do!
1. Take a Private Walking Tour
If you have to wait for more than 4 hours at the airport for your next flight, it's best not to waste your time! Taking a private walking tour allows you to discover attractions in the historical Narita area effectively. The tour includes airport pickup so you don't have to worry about it at all -the guide will help you get to the destinations. You can explore the highlights of the area such as Naritasan Shinshoji Temple and Omotesando Street with a friendly and knowledgeable guide. The itinerary can be adjusted based on your flight schedule, and if you are arriving in the early morning, we can take you to the lively Narita Market!
Customer's Review

We had a wonderful 4 hours with Kazu during our layover at Narita airport. We enjoyed a beautiful temple and peaceful wooded grounds/gardens. Kazu speaks English fluently and provided a lot of information about the area as well as Jap

by Gregg (https://www.japanwondertravel.com/posts/narita-private-tour-transit-layover/reviews)
Narita 4 Hours Private Walking Tour (For Transit / Layover) *Customizable
AreyouplanningalayoveratNaritaInternationalAirportandwonderingwhattodowithyourtime?Tokyoisacoupleofhoursawayfromtheairport,butexploringtheNaritaareahasalottooff...
2. Explore Naritasan Shinshoji Temple & Omotesando
In the Narita area, there is a large temple called Naritasan Shinshoji. The temple has over 1,000 years of history and is also a popular spot for Hatsumode. Every year on New Year's Day, about 1 million people visit the temple!
At the back of the temple, there is a beautiful park called Naritasan Park. Seasonal flowers can be enjoyed throughout the year, especially during spring and autumn. A plum festival in spring and an autumn foliage festival in fall are held.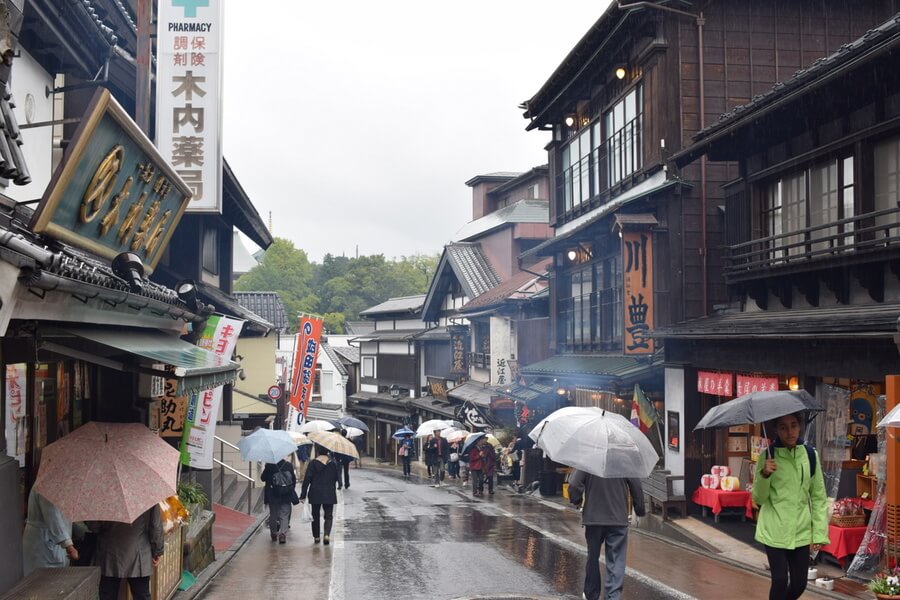 Let's walk through an 800 meters long street called Omotesando toward the temple. There are over 150 souvenir shops and restaurants lining up on the street. The specialty from the area is eel cuisine, you can find many restaurants specialized for eel on the Omotesando. This area prospered as a temple town and worshipers stayed at the inns during the Edo period. It's a great place to see some traditional architecture from the Taisho period to the Showa period, explore the area and find the Japanese local culture and grab some delicious finger foods on the street!
Naritasan Shinsoji Temple
9am – 5pm
Free admission
From Narita Airport: 8 min by JR train
3. Visit Narita Market
If you arrive at the airport early in the morning, we recommend visiting Narita Market.
You can enjoy a similar atmosphere to Tsukiji Fish Market, a lively market selling fresh seafood, vegetables and fruits! Usually every Sunday and Wednesday are closed, but the dates are subject to change so please check out their business hours on the updated calendar from their website beforehand. (The date marked in red is closed day)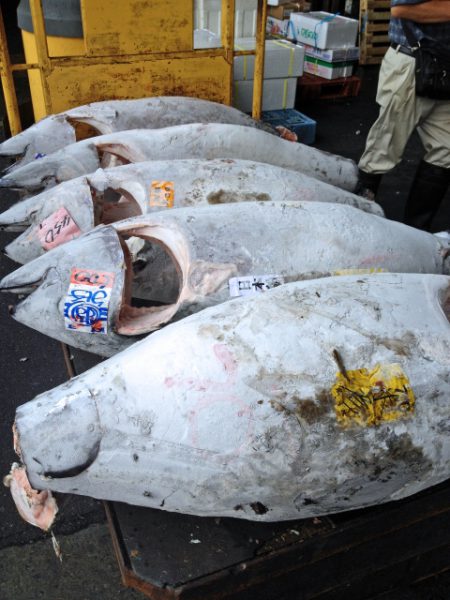 Narita Market
6.30am – 12pm
Free admission
From Narita Airport: 15 min by Keisei line + 10 min walking
4. Shop at Shisui Premium Outlet Mall
Shisui Premium Outlet Market Mall is an option for you if you want to enjoy shopping in Japan. Over 200 varieties of shops are there including international fashion brands and you can find some good stuff at an affordable price. Tax refunds are also available for international travelers.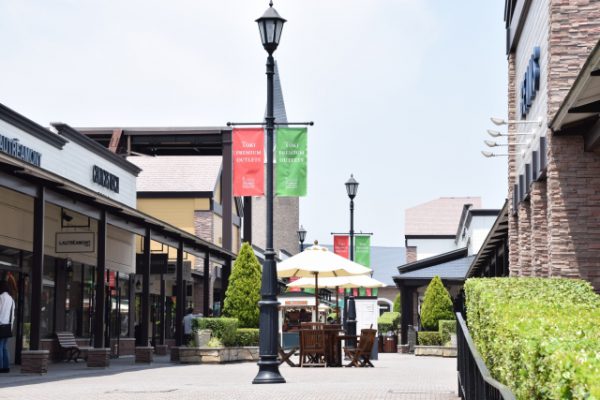 Shisui premium outlet
10am – 8pm
Free admission
From Narita Airport: 15 min by shuttle bus
5. Relax at Narita Dream Dairy Farm
How about spending your free hours outside in beautiful nature? Enjoy watching cows, ducks, hamsters, etc, and try some delicious fresh milk from the farm. It's also recommended for families, they offer some kid-friendly activities and experiences such as feeding experience, milking experience and pony back riding, and so on!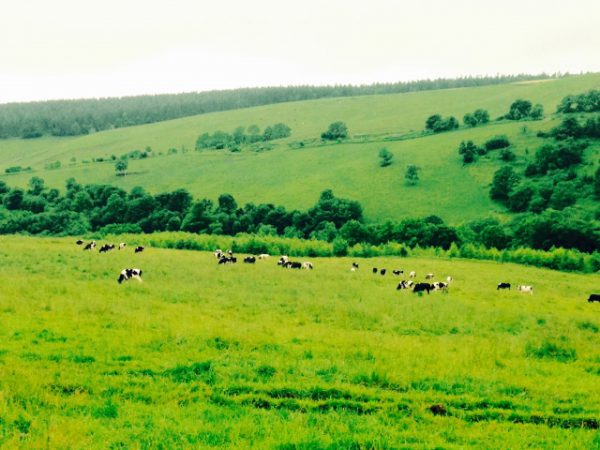 Narita Dream Dairy Farm
9am 5pm
Admission fee ¥1,400 yen (adult)
From Narita Airport: 15 min by shuttle bus
6. Visit Boso-no-mura Open Air Museum
At this open-air museum, the old Japanese landscape, including houses and displays of culture is very well preserved. From the town of merchants, samurai houses, and farm villages from the Edo period to the ancient historical sites, they are all well recreated so that you can learn the different sides of history from several perspectives. Join some activities to make your trip more memorable, such as craft workshops and cooking classes that can make some authentic traditional food recreated from the Edo period.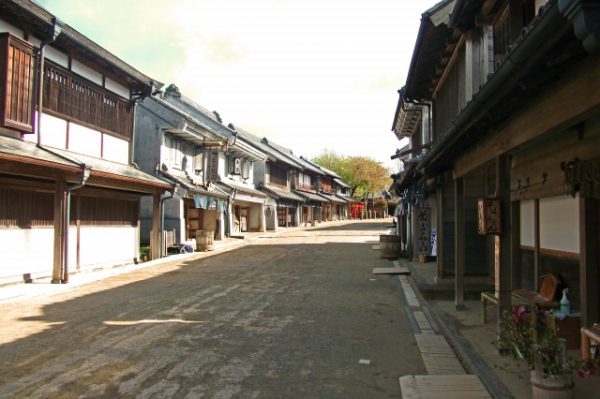 Boso no Mura
9am – 4.30pm (closed on Monday)
Admission fee ¥300 (adult)
From Narita Airport: 45 mins by public bus and walking
7. Make a Short Trip to Sawara Area
Back in the old days, people transported heavy stuff using boats. Sawara is a town surrounded by rivers and it used to function as a delivery center connecting to Tokyo. At this place you can still enjoy the traditional scenery of the town, as it's one of the most popular historical sites in Japan.
10 min by taxi from Sawara station, you can visit Katori shrine, dedicated to the god of peace.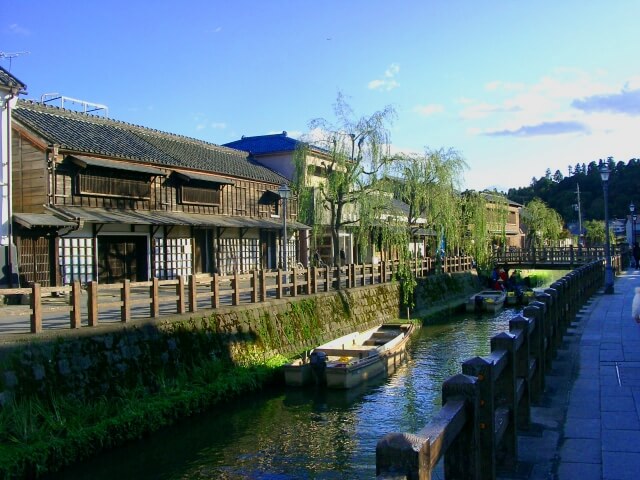 Sawara
9am – 5pm
Free admission
From Narita Airport: 30 min by local train
8. Get Some Snacks at AEON Mall Narita
It's a shopping mall where many locals go to buy daily products, clothes, books, stationery, groceries and everything! If you need to grab some snacks and travel essentials before your flight, make a quick stop at AEON. There are also restaurants, so you can get ready for your next flight while enjoying the local atmosphere.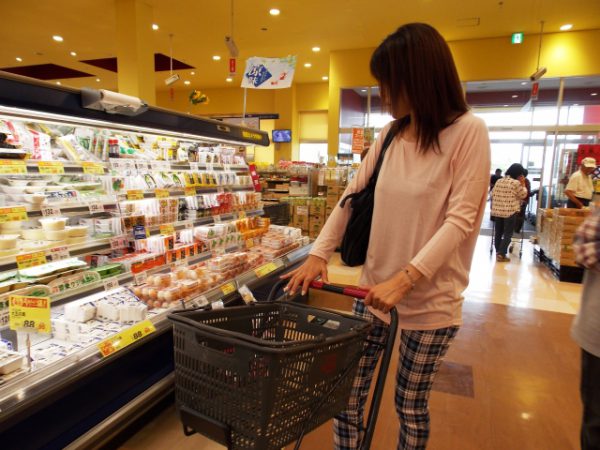 AEON Mall Narita
8am – 10pm
Free admission
From Narita Airport: 20 min by shuttle bus
9. Heading to Tokyo
If you have more than 5 hours to layover, you can enjoy sightseeing around Tokyo. It takes about 60-90 min to go to the central part of Tokyo by Airport Limousine bus or Skyliner express. If you are interested in making your way to the city, you can read all about the different options you have on our blog.
10. Take a dip at Sora no Yu
A 3-minute walk from Shibayama-Chiyoda Station, Sora no Yu, a natural onsen hot spring facility is located. Since the onsen and bathing culture is a deep culture of Japan. Onsen has a health benefit for your body, take a warm onsen to get rid of your tiredness from the long flight! Many public bathhouses have strict rules for tattoos but this onsen is tattoo friendly because of the location being near the airport.
Sora no Yu
11am – 10:45pm (bath)
From Narita Airport: free shuttle bus from the terminals or 8 min by train
Things to do inside the Narita Airport
If you are too tired to go outside of the airport and want to kill time at the airport, there are actually fun things to do in Narita Airport as well.
On the 4th floor of Terminal 1 and 2, and on the 2nd and 3rd floors of Terminal 3, there are a variety of shops. From travel essentials, souvenirs, and books to traditional handicrafts and jewelry, just looking around the shops is fun. There are also tax-free shops for internationals for a good discount.
Another attraction is an observation deck where you can see airplanes flying in and out. If it's good weather outside, head to the observation deck for a better view!

There's a place where you can experience the traditional culture of Japan at the airport. Kabuki Gate is a gallery and shop where you can experience Kabuki, a Japanese traditional dance theatre. They sell kabuki-related merchandise and there are displays of kabuki costumes to enjoy the world of kabuki.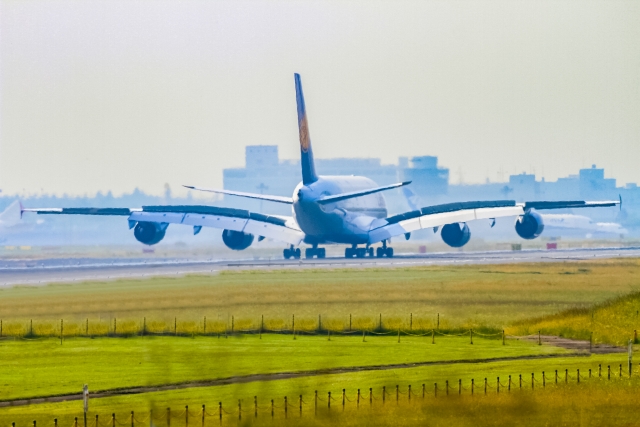 Tours around Narita
Airport transfers
Do you find any interesting places? If you want our guided service, please feel free to contact us. We'd be happy to arrange airport pickup or a tour for you. Follow us on Instagram or Facebook for more travel inspiration. Or tag us to get featured!
Happy traveling!
Stay informed of the best travel tips to Japan, the most exciting things to do and see, and the top experiences to have with the Japan Wonder Travel Newsletter. Once every two weeks we will introduce you to our latest content.
---
This post may contain some affiliate links. When you click through and make a purchase we may receive some commission, at no extra costs to you.