Are you looking for Japanese souvenirs? There are lots of fun and unique products to buy for yourself or bring them home as gifts to friends and family. Souvenirs are one of the best ways to tell your friends and family that you are thinking about them while traveling, and of course, for you to cherish the memory. So, do you want to know what to buy in Japan as a souvenir? Here is the list of the best Japanese souvenir gifts.
▼Check out high-quality Japanese products online.
Are you craving Japanese products but don't have plans to go to Japan? No worries! You can still purchase high-quality Japanese products from overseas.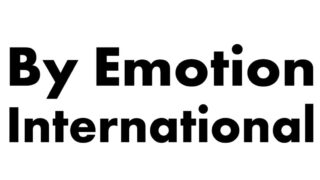 By Emotion International - We unveil Japan luxury products.
We introduce and sell good things from Japan that are not yet well known. We ship products of reliable producers from Japan to all over the world.
Chopsticks
Chopsticks or Hashi are one of the most popular Japanese souvenirs! It is a quite obvious choice. In Japan, you will find several stores that sell various kinds of chopsticks, from high quality handmade sets to mass-produced factory ones. There are stores all over the country that specialize in chopsticks and you can get personalized ones with your name on them. These are the best souvenirs to buy for sushi-lovers!
Recommended article: 5 Best Places to Buy Chopsticks in Tokyo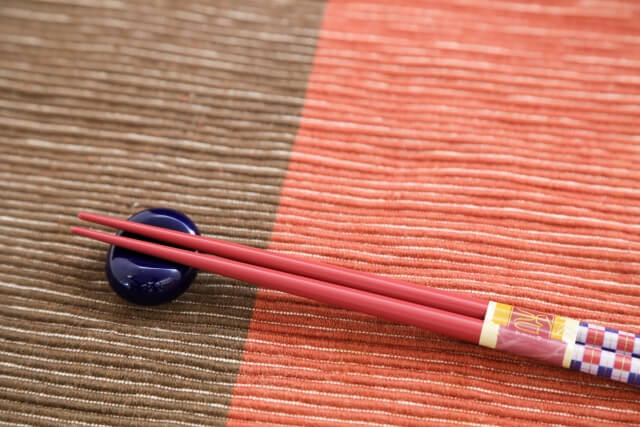 Daruma
Daruma dolls, known as good luck charms, are popular in Japan and commonly believed to make one's wishes come true. The idea is to draw a left eye on the daruma while imagining your dream and complete the right eye when your dream comes true. Daruma was the actual Indian monk who founded the Chinese Zen sect. It is said that his continuous sitting zazen style, while facing a wall for nine years to achieve enlightenment (satori), caused his arms and legs to fall off. Daruma dolls vary in design, and some are very cute.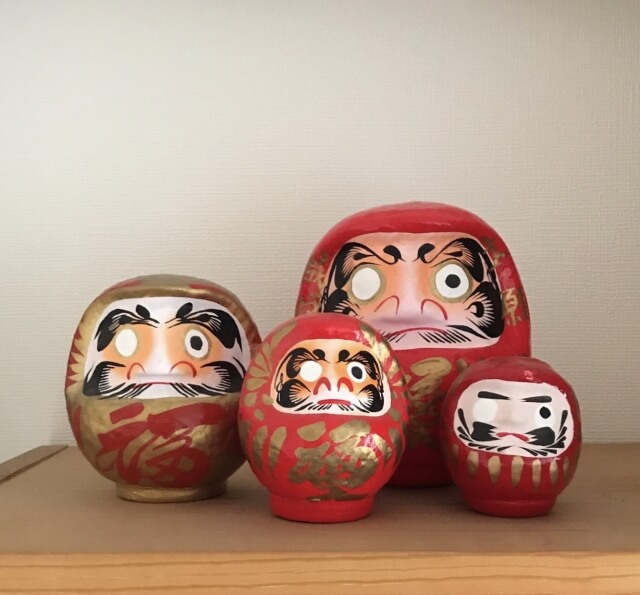 Kimono & yukata
Kimonos are one of the most recognizable symbols of Japanese traditional culture, which make them perfect gifts. Depending on the material used, the price of a kimono starts from ¥20,000 (cotton) to much more expensive prices made with silk. You can buy second-hand kimonos cheaply in many places but the flea markets in Kyoto are the best place to look for. The yukata is a traditional Japanese garment worn as a casual summer kimono. Yukata sets are very common in tourist areas like Asakusa, Akihabara, and Kyoto. The set contains a yukata, a belt (obi), yukata strings (himo) and geta (the shoes). Some come with a small bag as well. These are especially nice for kids, and the kids' sets are cheaper. Children look very cute in yukatas!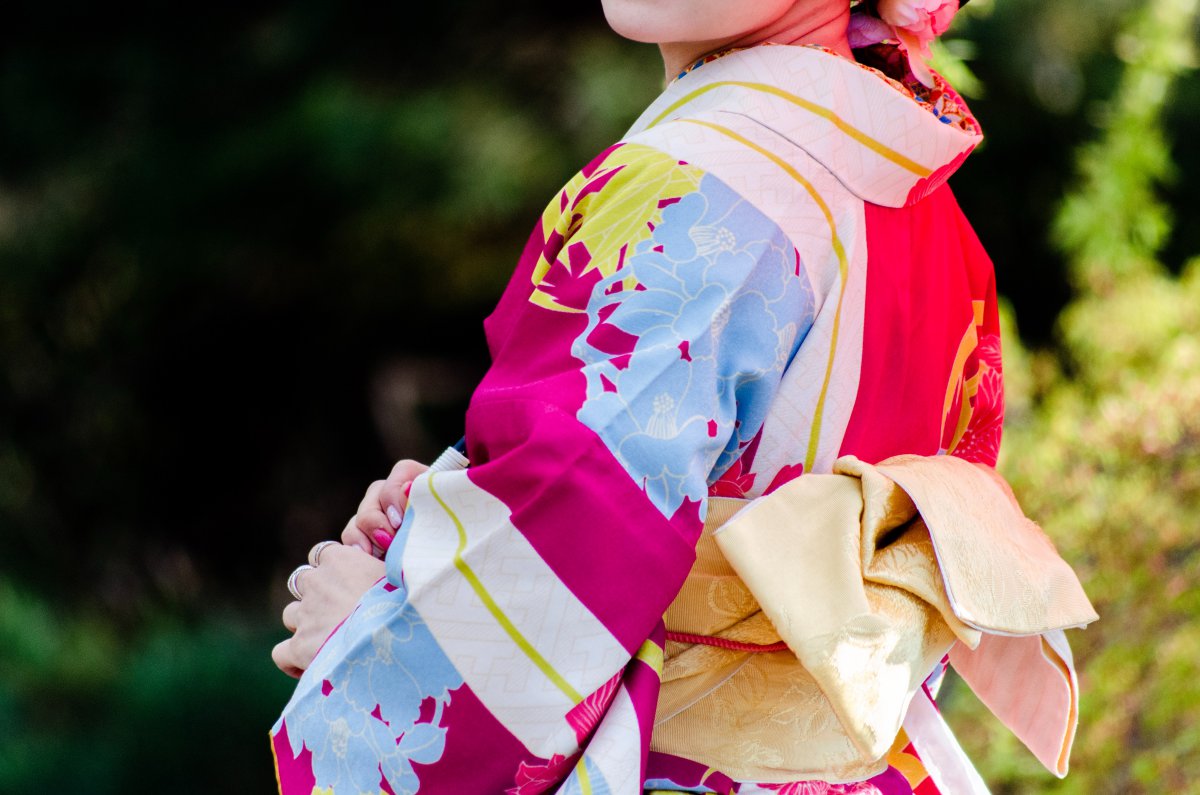 Kimono Rental in Japan
Are you hoping to try out a kimono or yukata but maybe don't have the money or need to actually buy one while you're here in Japan? Look no further! We have a number of kimono rental shops throughout Japan where we offer affordable rental services and a wide selection of sizes and designs. Have a look at our plans below!
Green tea (matcha) and its sweets
You can find matcha, powdered green tea, at the tea vendors in any department store's food section. Green tea powder is a lightweight souvenir that can be used to make a simple tea, or an extravagant tiramisu. Also, from cake, to custard, to candy, to chocolate, green tea can be found in many different delicious treats. There are also many places in Tokyo where you can do a traditional tea ceremony, a fun and traditional experience!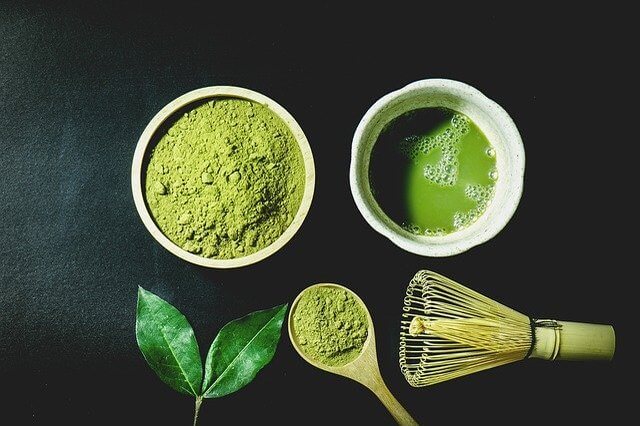 Maneki neko
Maneki neko, or "lucky cats" make for perfect gifts as they are inexpensive and usually not very large. Maneki neko, which literally means a "welcoming cat", is a statue representing a seated cat raising the right paw up (or sometimes left paw, or both.) Considered a lucky charm, it is present almost everywhere in Japan and believed to attract lots of customers for the owners. The classic maneki neko color is white and symbolizes good luck while other colors are also available, like black and gold.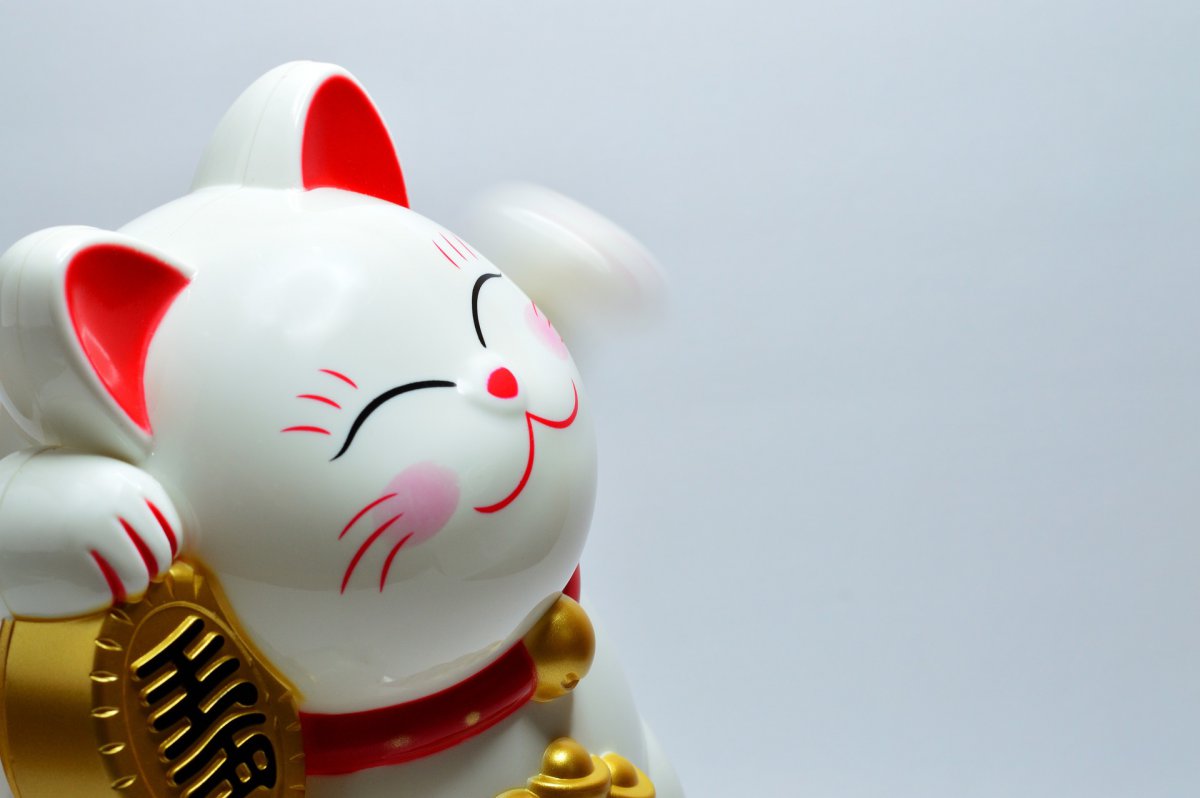 Japanese pottery
Japanese ceramics can be a perfect gift and are easily found in Japan at a very affordable price. They can be found in many shapes and colors, with uniquely Japanese designs. It can be a square plate, a small rice bowl, sake pitcher and cups, or a Japanese tea mug; all come in different shapes and designs and will be appreciated back home. The texture of a Japanese ceramic cup makes one feel special and enjoy their tea much better. While buying ceramics may initially seem like a luggage nightmare, many shops have overseas mailing services, or will at least package whatever you buy so you can send it off from the local post office. Or you can just buy a few plates and cups and carefully nestle them securely in your luggage. Whatever you get, having Japanese ceramics is very classy and will be a cherished souvenir.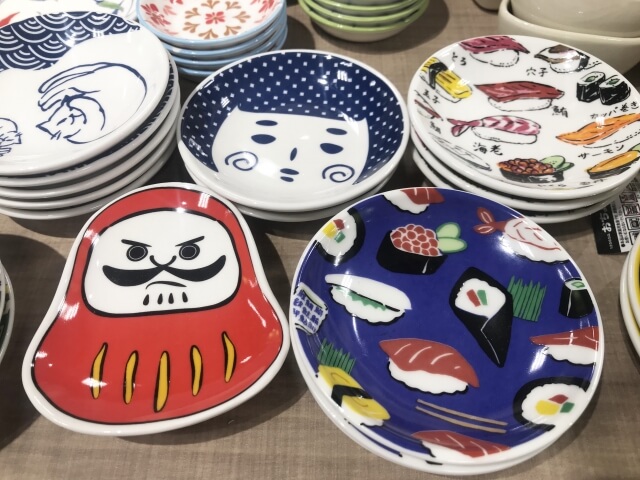 In Japan there are a number of pottery villages in Japan, each with their own distinctive style, colors and materials. In Tokyo your best option is to visit Kappabashi Kitchen street. A long shopping street between Ueno and Asakusa, lined with dozens of shops where you can find every product needed in the kitchen, including pottery, Japanese knives, pots and pans. Because the pavement is covered by a roof, this is also a great way to spend a rainy day in Tokyo. While some shops are open, most shops close on Sundays.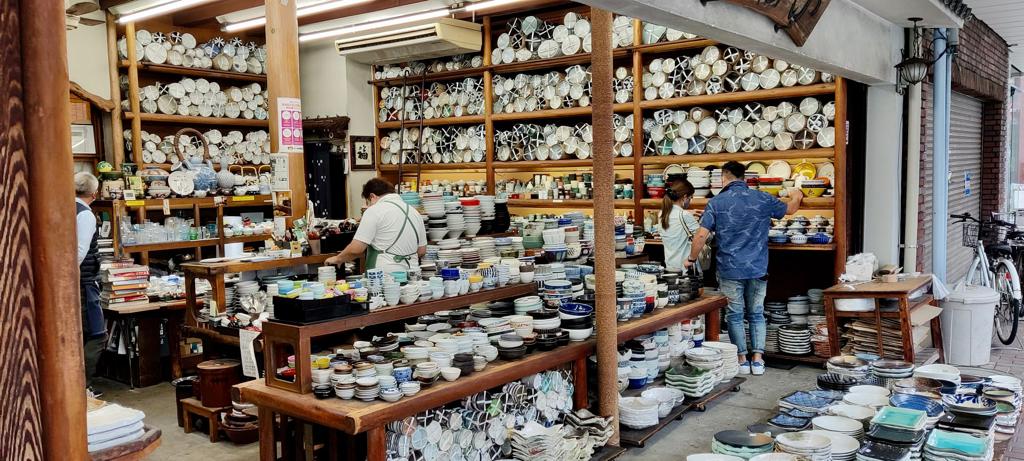 Wasabi snacks
Wasabi has become more common overseas as Japanese restaurants have spread around the globe. Most commonly known as a condiment for sushi and sashimi, this horseradish-like root is made into a paste that can be used in many ways. These days, Japan is producing many wasabi-flavored snacks. Nuts, peas, rice crackers, candies, chips and so on. In the Shizuoka and Kanto area, you can even buy Wasabi Kit Kat!
Noren curtain
A noren is a long, curtain-like fabric, split into two or more sections that is hung at the front entrance of shops and restaurants. Usually it is made of cotton or linen and they are hung outside to indicate they are open for business. When closed, the noren are taken inside. Lately, many households hang noren as a room divider.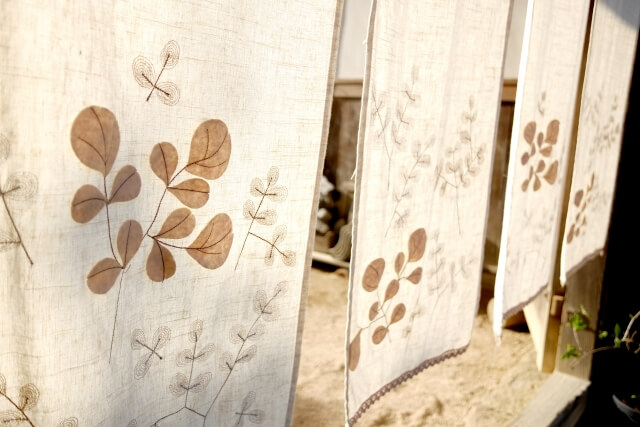 Art form, ukiyo-e print
Ukiyo-e are traditional Japanese woodblock prints that appeared around the 17th century. These include images of mountains and seascapes, like the world-famous Hokusai's great wave, or portraits of actors from traditional performing arts like Kabuki. Ukiyo-e images are humorous in part, and have a refined nature. This unique art form is very popular as souvenirs and gifts. There are several museums where you can see ukiyo-e. For example, the Ota Memorial Museum of Art (Tokyo, Shibuya district), which has a collection of more than 12,000 ukiyo-e pictures, or Hokusai museum (Tokyo, Ryogoku) and the Tokyo Fuji Art Museum (Tokyo, Hachioji City). Postcards, T-shirts, and various other merchandise with ukiyo-e designs are popular for both everyday use and as souvenirs.

Recommended article: Japanese Ukiyo-e Artists and Their Famous Works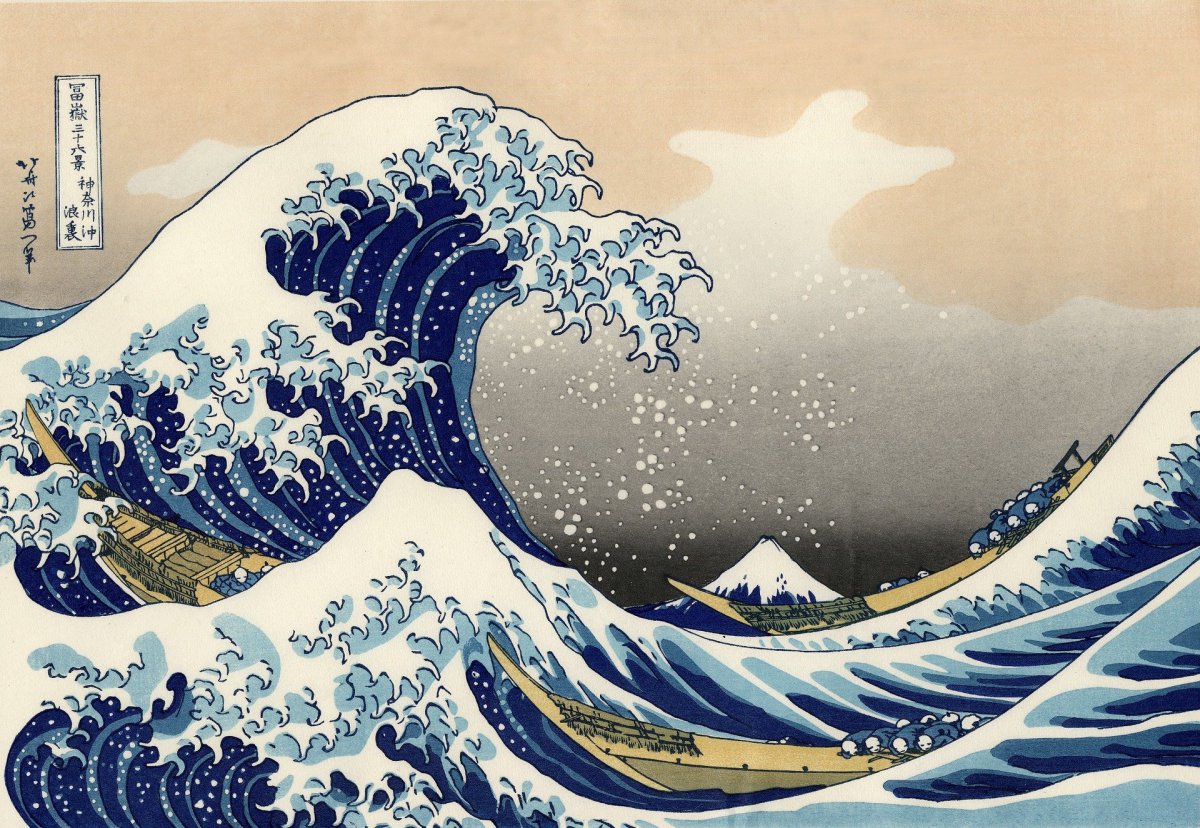 Hanko (personal seal)
It's common to use hanko, the personal seal stamp, as a signature in Japan. Close to 100% of the people who live in Japan have their own hanko with their name. Because for all the official documents, you will need to put the hanko on them, not the personal signature.
But you don't necessarily live in Japan to get your own hanko, and it can be a unique souvenir gift that you can bring home! You can make hanko with Hiragana or Katakana, or you can make up a Chinese character called kanji with your name.
You can find hanko even at a 100 yen shop but it might be difficult if you have foreign name or a unique name. In that case, visit a hanko shop where they can make your original hanko.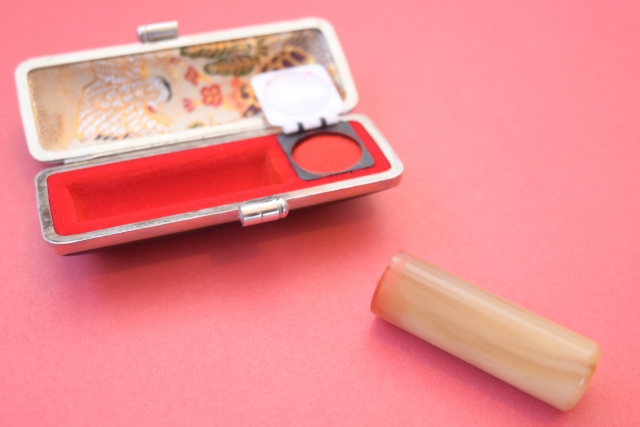 Kawaii stationery
From cute pen cases and pouches to colorful pens and notes, you can find many unique and kawaii (cute) stationery in Japan. Big stores such as Tokyu Hands or Loft are a paradise of these stationery. You can find not only the basic stationery such as pens and notes but also postcards, letter sets, stickers and anything you look for as good souvenirs from Japan. For example, sushi shaped erasers or sumo motif stationery are popular as a souvenir gift. Stationery in Japan is known for its efficiency and high quality, and you will find it fascinating walking around the line of stationery at the shop!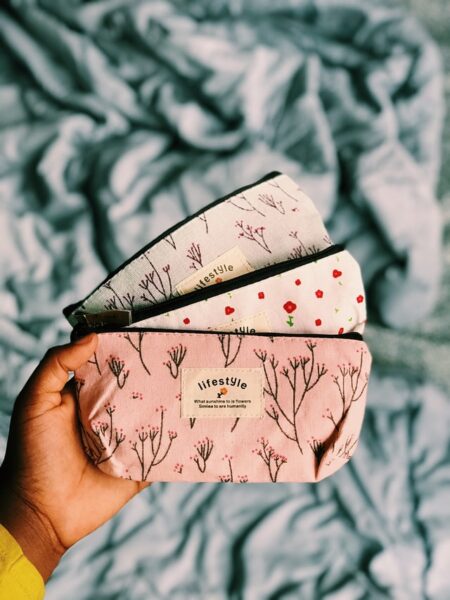 Uchiwa/ sensu (traditional folding fan)
Uchiwa, a traditional Japanese fan, and sensu, a folding fan, can make a great souvenir from Japan, especially in the summer. It's light so that you can put it in your carry-on bag, and also it's pretty useful on very hot and humid days in Japan while you travel around.
There are many beautiful designs available, from traditional patterns to anime related patterns, you can definitely find your favorite one at the store.
If you look for an elaborate handmade one, it will be expensive but you can also find some cheap one at 100 yen stores or some souvenir shops at the popular tourist destinations.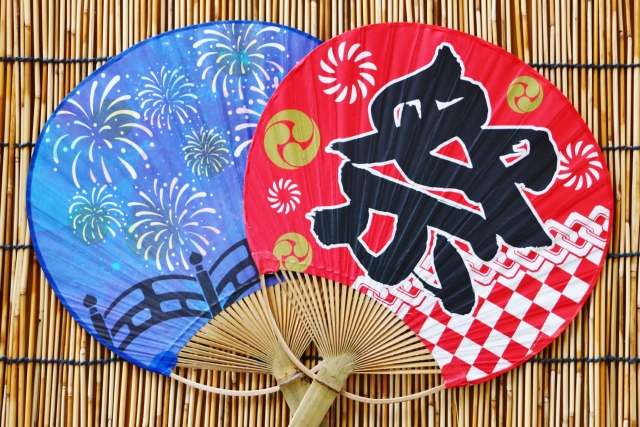 Souvenirs from each region of Japan
Japan has 47 prefectures and each region has a unique culture to represent and local specialtie. Here we introduce some of the popular souvenirs to get from each region.
Souvenirs from Hokkaido
Hokkaido is a vast land of northern Japan. It is known for delicious dairy products, fresh vegetables and seafood. The most popular souvenir snack from Hokkaido is Shiroi Koibito, which is literally translated as white lover. It is a perfect name for the land of snow! It's a thin cookie layered with white chocolates. It can be found anywhere in Hokkaido.
Rokkatei's Marusei Butter Sandwich is another delicious sweet that is layered with butter cream with raisins between biscuits. If you prefer more salty snacks, Jaga Pokkuru, a potato stick snack is highly recommended!
A small wooden bear sculpture is a popular souvenir gift from Hokkaido. The bear often has salmon in its mouth that represents Hokkaido's culture very well! The details of the sculpture and its cool design are popular not only with tourists but also locals for a display at home.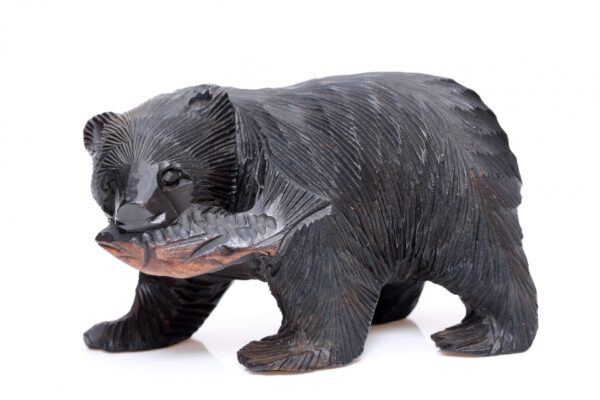 Souvenirs from Tohoku
Aomori has the best apple production, so if you visit Aomori, sweets and snacks of apples are everywhere. And from Sendai in Miyagi prefecture, Zunda Mochi, the mochi coated with mashed edamame is a popular souvenir sweet.
For the craft items, Akabeko from Fukushima is a traditional papier mache shaped as a red cow with a bobble head. It originated from Aizu, and it is a lucky charm to bring you happiness. Its cute looks is also another reason why it makes it a perfect souvenir. Nozawa Mingei is one of the most famous places to produce local crafts and toys and about 70% of Akabeko production is covered here. If you visit Fukushima and especially the Aizu area, how about bringing back Akabeko as a lucky charm for your home?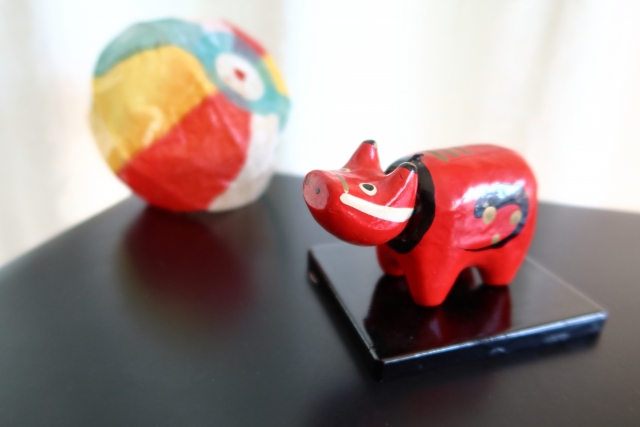 Souvenirs from Kanto
Iconic souvenirs from Tokyo is Tokyo Banana. It's a banana shaped small sponge cake filled with banana flavored cream.
Ibaraki prefecture is known for natto. Natto is fermented soybeans and is famous for its unique smell and texture. Mito in Ibaraki is the capital of natto, and you can find natto wrapped in straw in a traditional way! (It is usually sold in plastic containers at supermarkets.)
From Gunma, daruma is the best souvenir since it's the birthplace of daruma doll. There are also some places offering workshops for daruma making, and it will make this souvenir more memorable!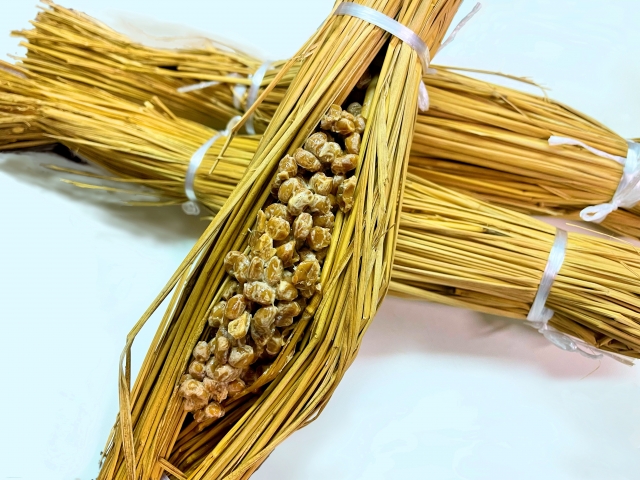 ▼Will you be in Tokyo on your trip? Book our private tour for the best experience!
Tokyo 1-Day Highlights Private Walking Tour (Customizable, 8-Hour)
Explore the city highlights on our Tokyo private walking tour! We'll take you to the lively Tsukiji Fish Market, traditional Asakusa, historical Meiji Jingu Shr...
Souvenir from Chubu
Shingen Mochi is a small mochi sweet sold in a small container and comes with kinako (soybeans powder) and kuromitsu (brown sugar syrup). It is a popular souvenir from Yamanashi prefecture. Unagi pie from Shizuoka prefecture is another famous souvenir from the Chubu region. Unagi means eel, and this sweet snack contains eel extract but it doesn't taste like eel at all. Shizuoka is known for the big production of eel, so it's a typical souvenir from there.
For the crafts, kinpaku golden leaf from Kanazawa is something you can easily recognize as a popular souvenir. It's everywhere, and it's on everything. There are some skincare products and cosmetics containing kinpaku, cutlery, art pieces and so on. There are even snacks and sweets with edible kinpaku. If you visit Kanazawa, kinpaku products are something to get as a souvenir!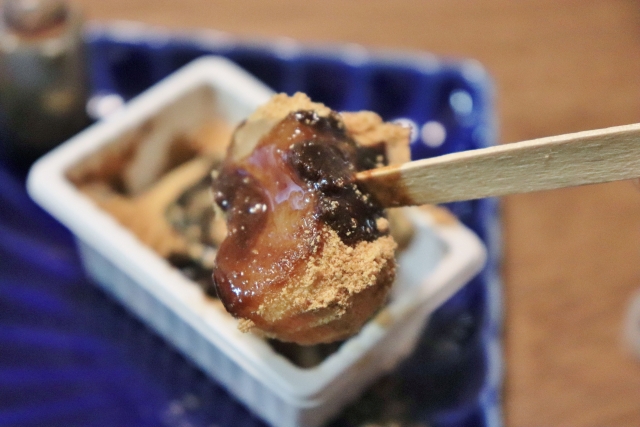 Souvenirs from Kansai
Kyoto's Nama-Yatsuhashi is made of triangle shaped thin mochi filled with several kinds of fillings such as anko (red beans), matcha, chocolate and so on. The standard flavor is cinnamon spiced mochi with red bean fillings. Kyoto is also the best place to get matcha products! You can of course get matcha tea, but some matcha sweets are also popular.
The most popular matcha sweets for a souvenir are a matcha langue de chat, Cha no Ka, from Malebranche and matcha baumkuchen, Kyo-baum.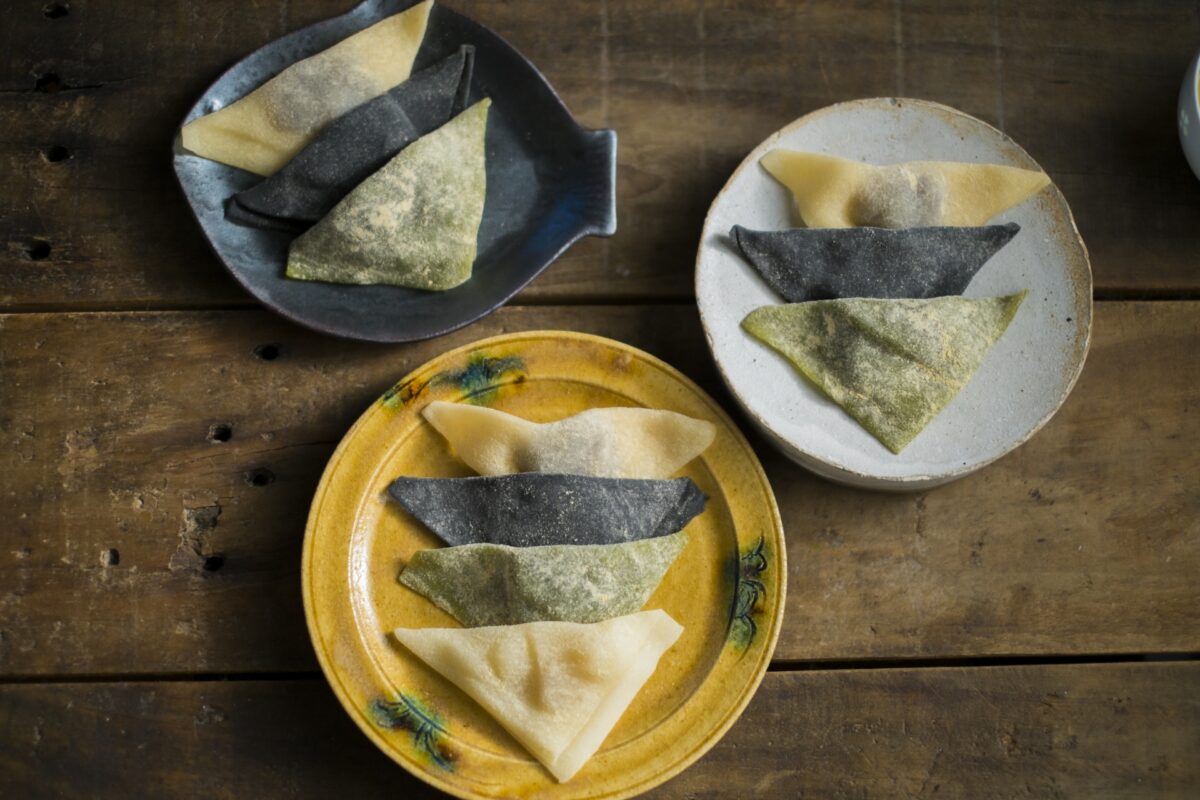 ▼Explore the best parts of Kyoto on our private tour!
Kyoto 8-Hour HIGHLIGHT Private Tour [Customized]
Experience the beauty and culture of Kyoto on our Kyoto private tour! We can tailor your itinerary to meet all your preferences. Let's explore the best of Kyoto...
Souvenirs from Chugoku and Shikoku
Momiji Manju from Hiroshima is a maple leaf shaped manju (steamed cake stuffed with red beans). There are several different flavors available and fried momiji manju is also popular.
Cheese, chocolate, matcha, custard cream etc, there are many unique flavors to try!
The popular souvenir from Tokushima is sweets using Naruto Kintoki, which is a popular kind of sweet potato from Naruto City.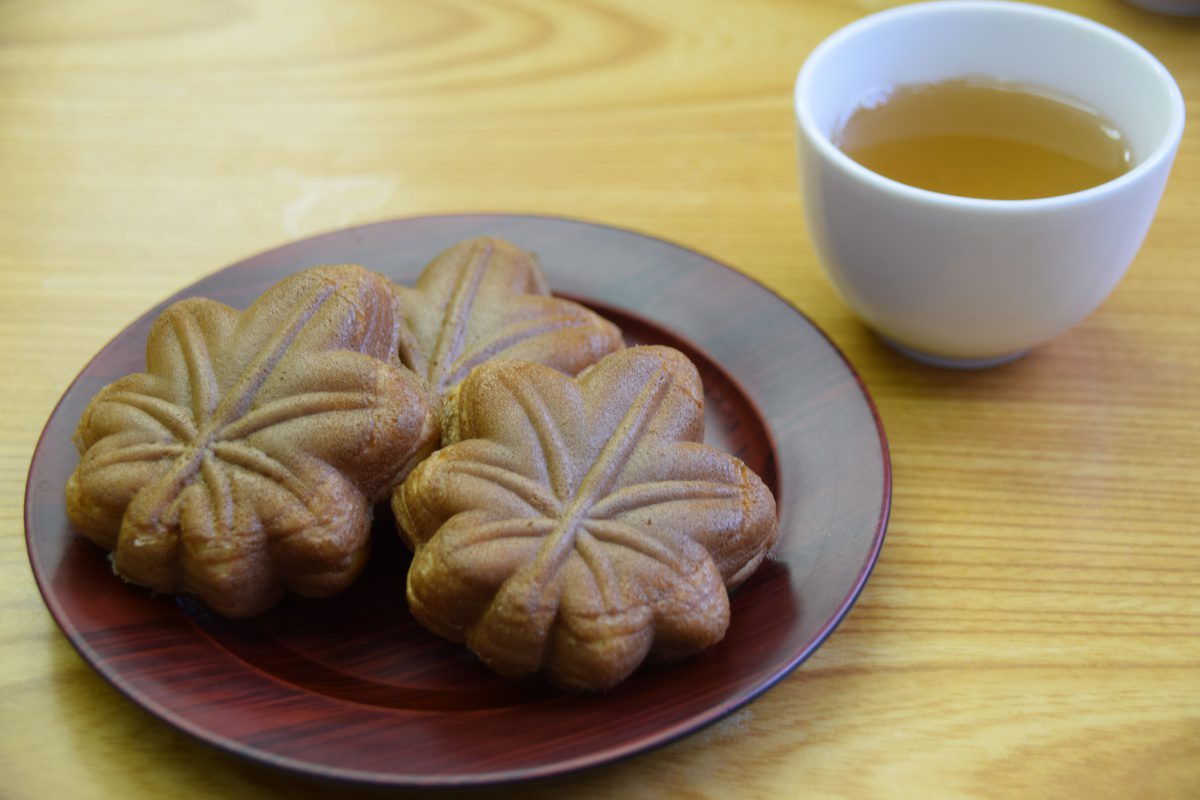 Souvenirs from Kyushu
Hakata Torimon is the most known souvenir from Hakata City in Fukuoka. It's Japanese and Western fusion sweets, butter flavored manju filled with white bean paste. For Nagasaki's souvenir, it's castella. It's like a square shaped sponge cake, which is said to be originally from Portugal and made into Japanese style sweets.
Miyazaki is famous for mango, and you can get many mango sweets as a souvenir.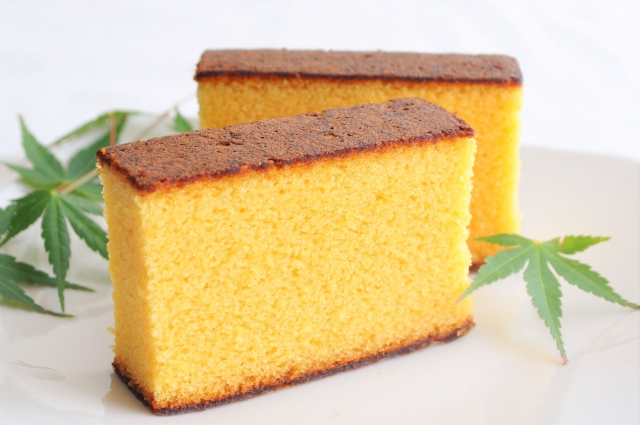 Souvenirs from Okinawa
Okinawa is the southernmost remote island of Japan. With the tropical weather, you can enjoy uniquely developed food culture there. The popular souvenirs from Okinawa are chinsuko, a small biscuit which tastes similar to shortbread, and beni-imo tart, purple sweet potato tart.
For the crafts, get a shisa, a lion shaped guardian which is often seen in front of the house or on the roof. The ornament of shisa is popular as a souvenir, and there are some places that you can make your own shisa to bring home!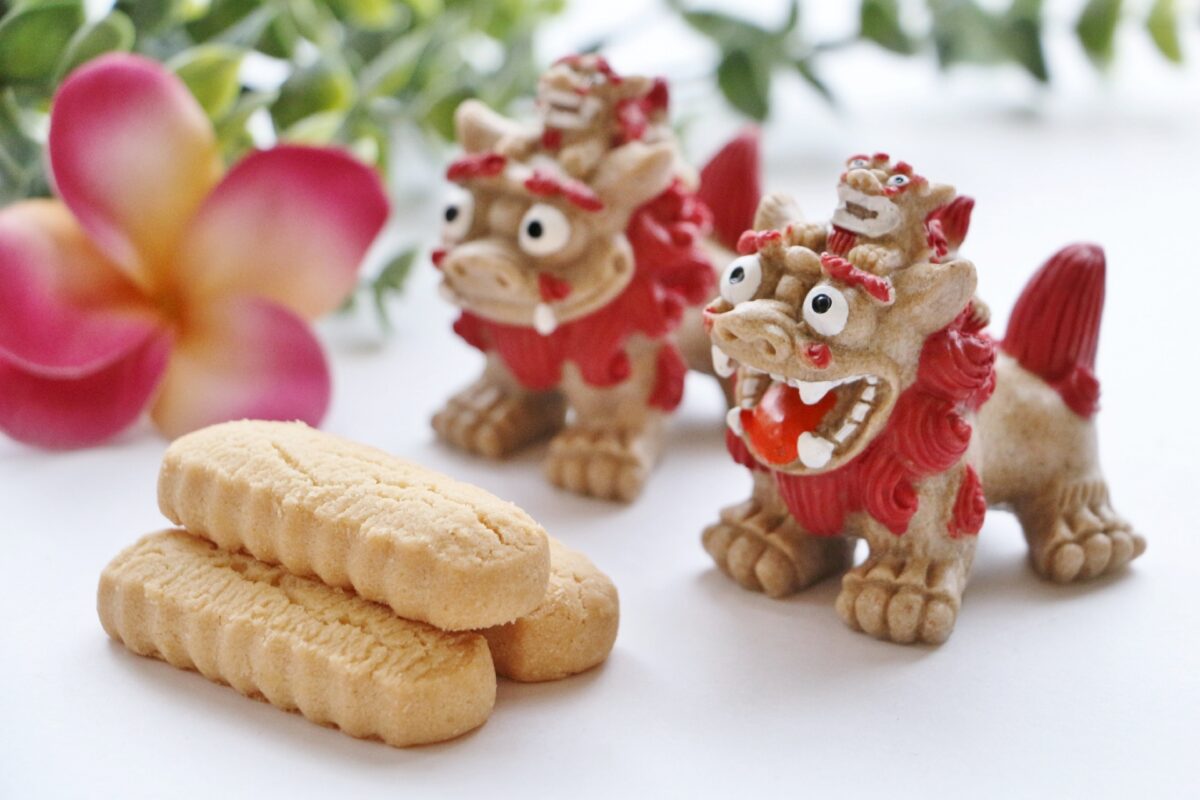 ---
Japan Wonder Travel Tours
Japan Wonder Travel is a travel agency that offers guided tours throughout Japan.
From private walking tours to delicious Food and Drink tours, we can help you organize the best tours just for you! If you want to explore Japan and learn more about the history and backstories of each area you are visiting, our knowledgeable and friendly English speaking guides will happily take you to the best spots!
In addition, we can provide you with any assistance you may need for your upcoming trip to Japan, so please feel free to contact us if you have any questions or need some help!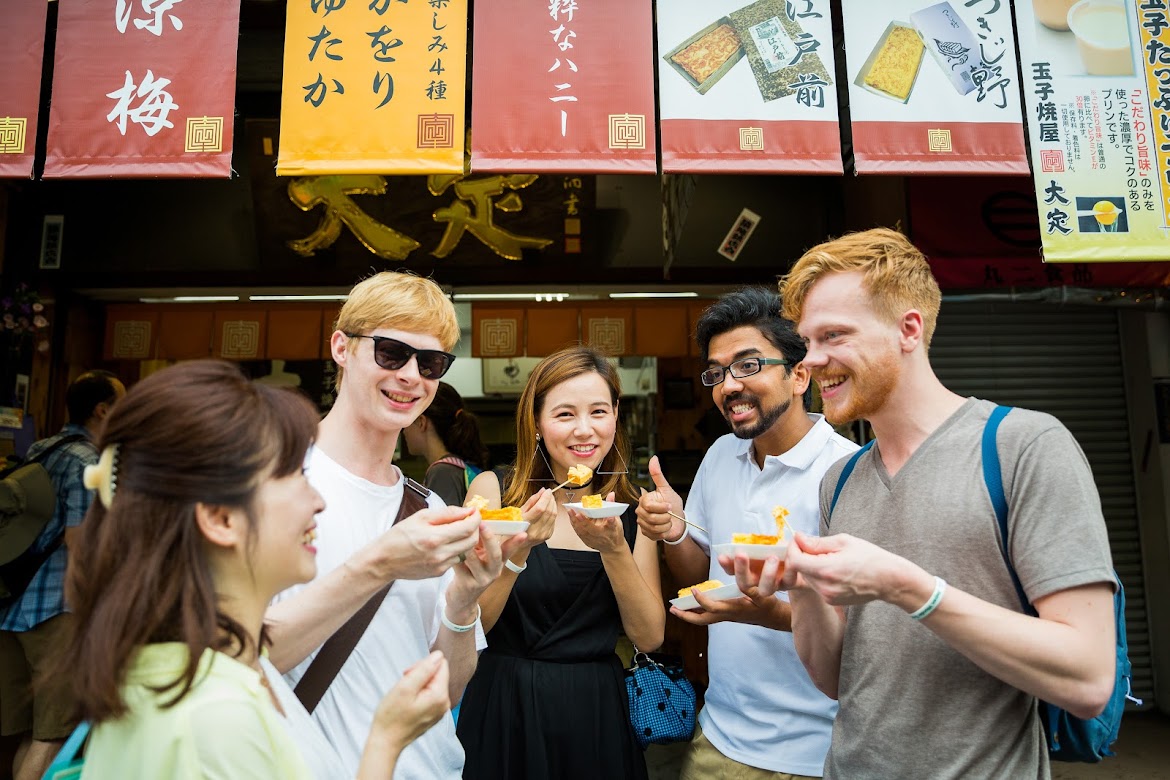 ▶Tokyo 1–Day Highlights Private Walking Tour (8 Hours)
There's no better way to explore an area than taking a tour with a knowledgeable local guide. You will have the chance to learn about the history and interesting background stories of Tokyo, as well as discover some hidden gems which can be hard to do without a guide.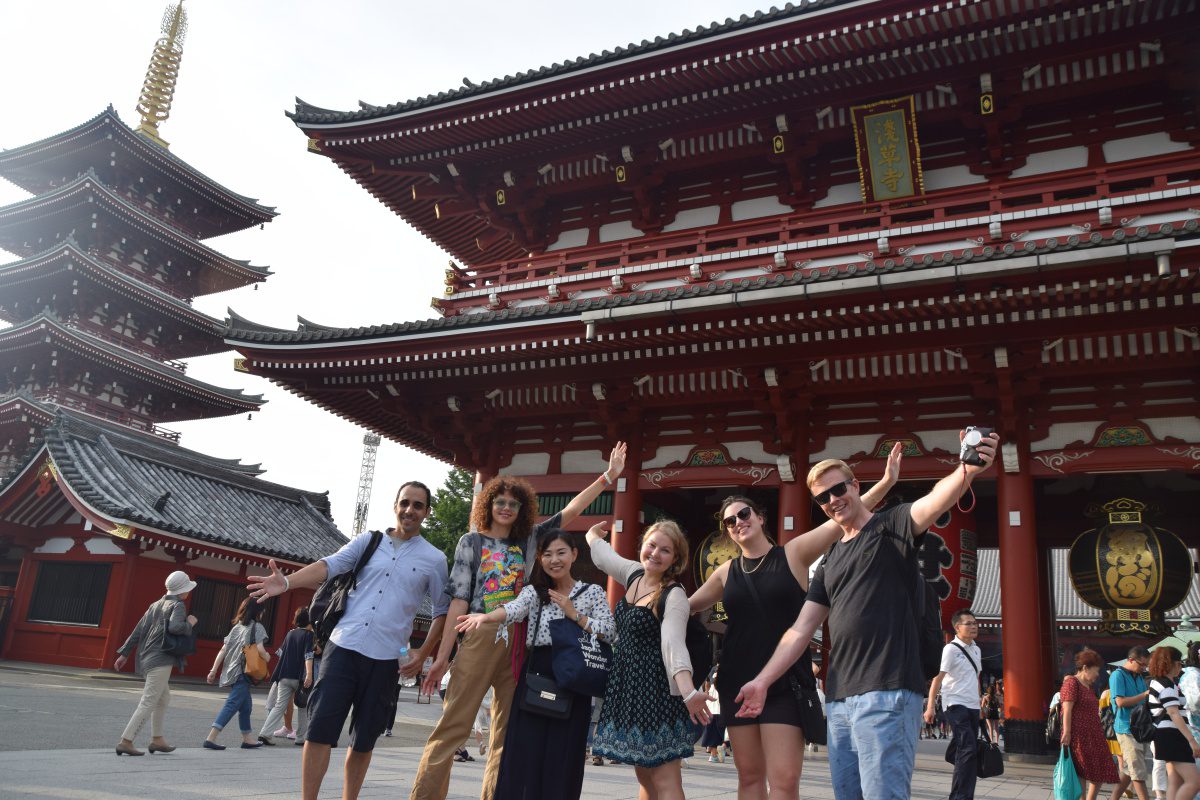 ▶Mt. Fuji Day Trip Bus Tour from Tokyo
Experience the breathtaking views of Mt. Fuji by visiting the highlights of the area on our guided sightseeing bus tour! Departing from Shinjuku in central Tokyo, you can travel comfortably to all of the best spots in the area by bus.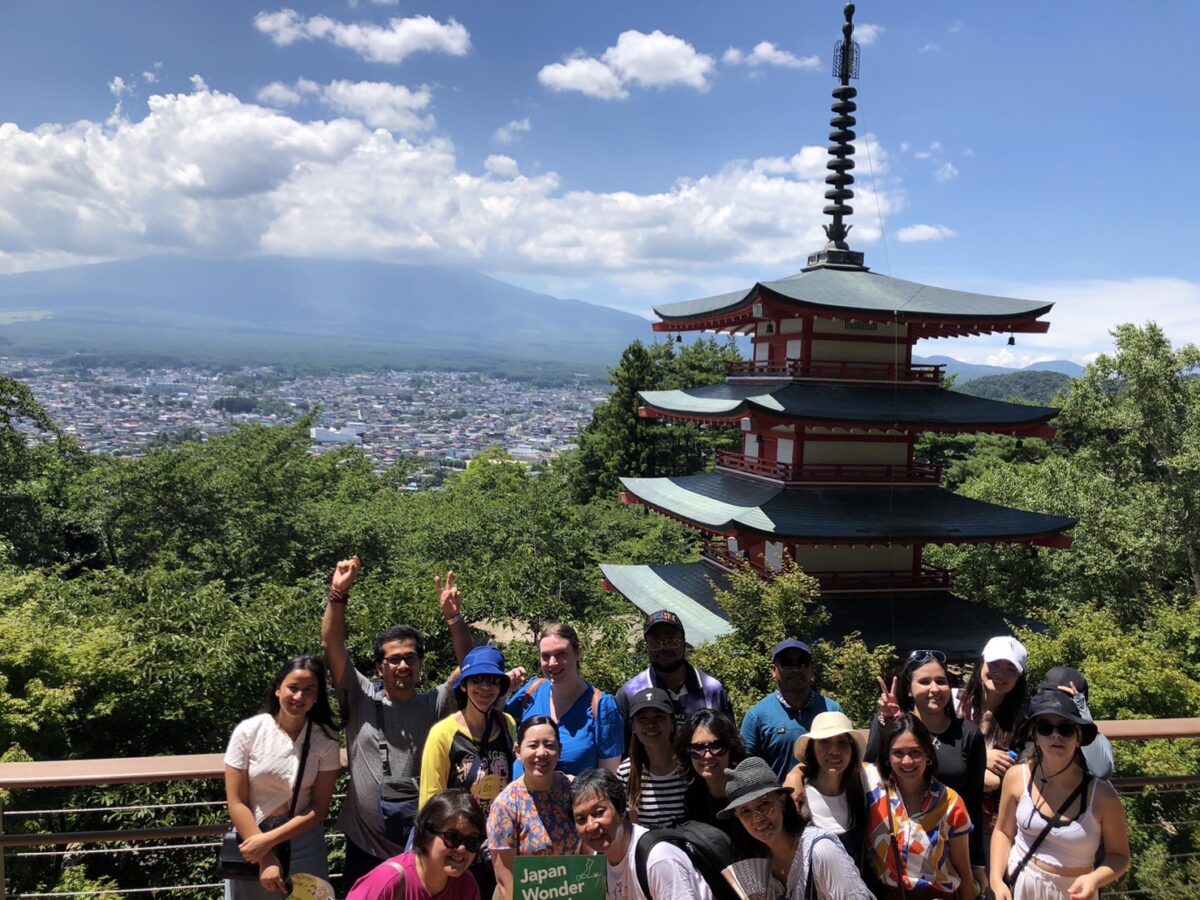 ▶Kyoto Private Full Day Walking Tour
On this full-day private tour of Kyoto, you will be able to see the highlights of Kyoto in just one day and at the same time develop a deeper understanding of both the culture of the area and Japan as a whole.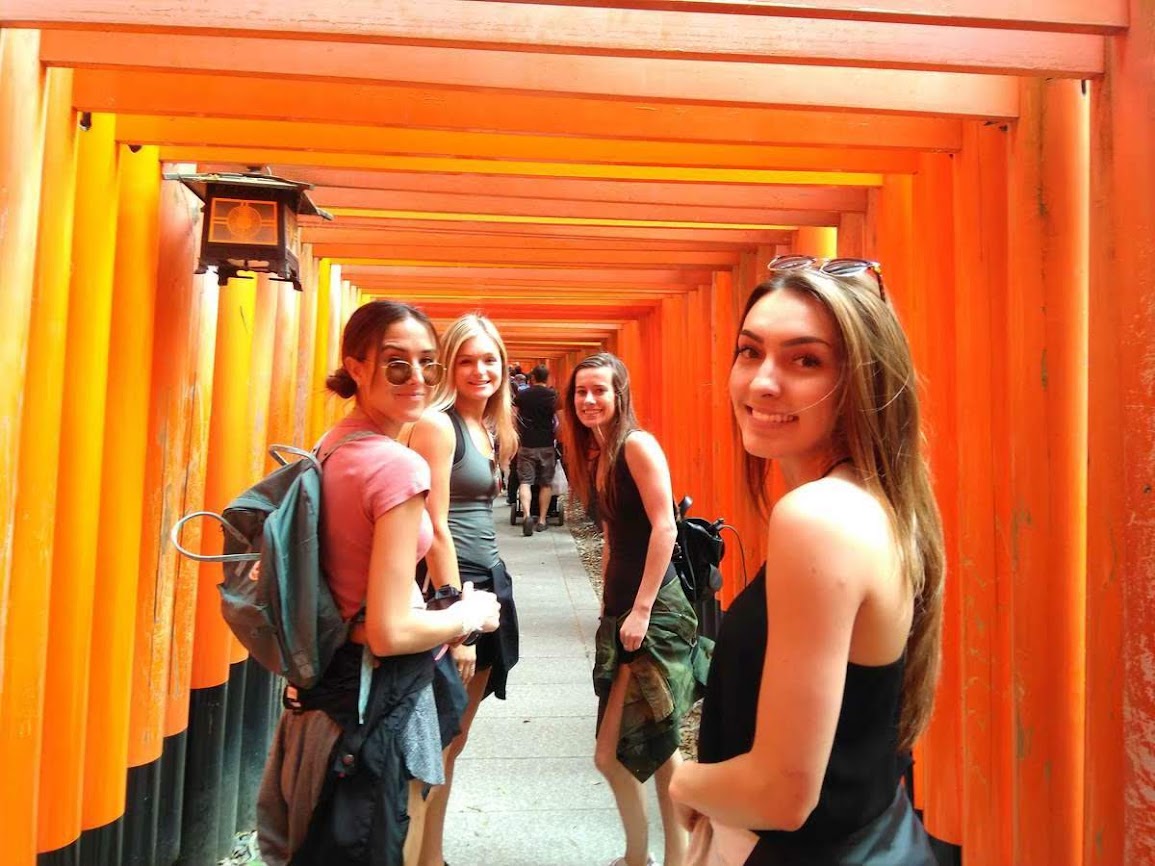 Find the other Tours
▶Tour Packages
If you want to make travel easier, we suggest you look into tour packages.There are a wide range of tour packages out there to suit the accomodate for each traveler needs. Click the button below to find the best tour package from various Tour Operators!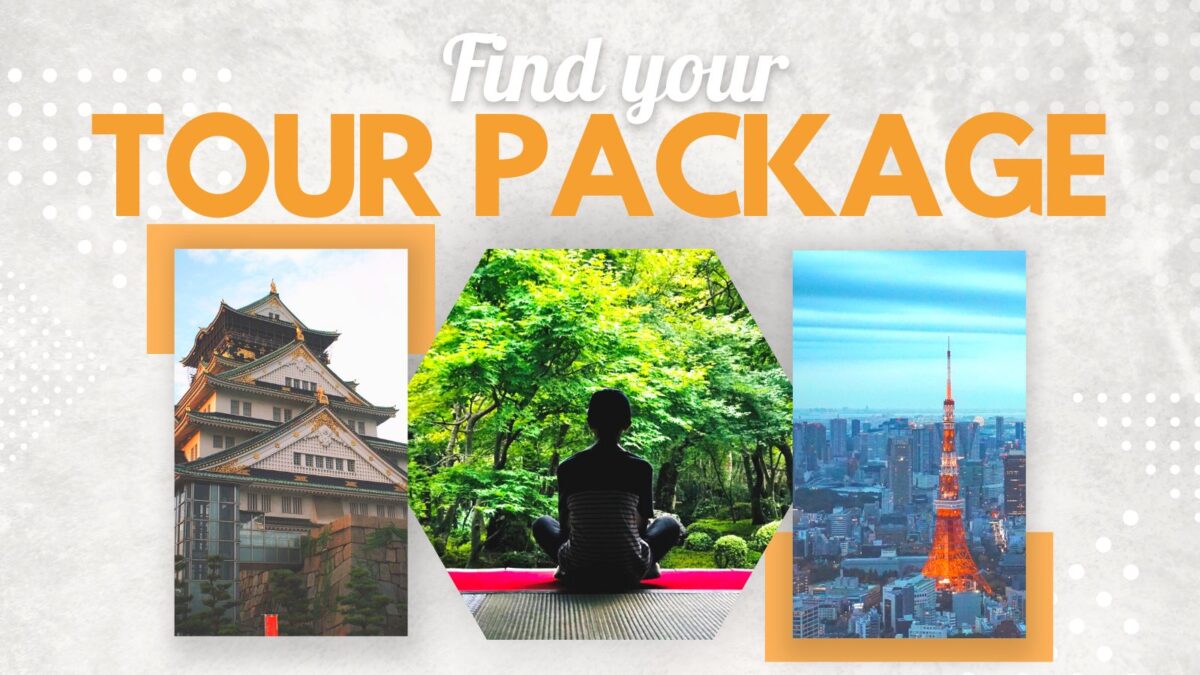 I hope you have enjoyed this list of the best souvenirs from Japan. In Japan, it is easy to find a wide variety of souvenirs; but the difficulty is selecting exact gifts which friends and family will like. Just in case you could not decide which souvenir to get, keep in mind that the airport has many duty-free stores, filled to the brim with all kinds of gifts, so be sure to arrive early before your flight!
Follow us on Instagram, Facebook, Twitter, and TikTok for more travel inspiration. Or tag us to get featured!
Happy traveling!
Stay informed of the best travel tips to Japan, the most exciting things to do and see, and the top experiences to have with the Japan Wonder Travel Newsletter. Once every two weeks we will introduce you to our latest content.
Other articles you might like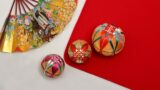 Japanese Traditional Arts and Crafts
In this article, we introduce the beautiful traditional craftsmanship that you can find in Japan.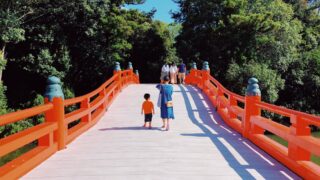 How Much Does It Cost to Travel to Japan?
Do you want to go to Japan but you don't know how much you should save before your trip? It depends on how long you would stay or what you want to do in Japan, ...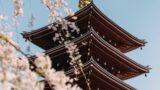 National Holidays And Annual Events in Japan
In Japan, there are 16 unique annual holidays and other annual events which are widely celebrated. Each of them has its own special meaning. Here is the list of national holidays and annual events in Japan!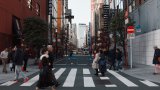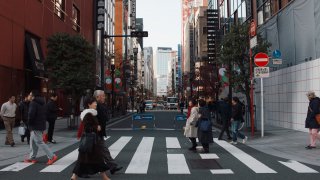 Why Japanese People Do This? Understanding Japanese Culture
When you travel to Japan, you may wonder many things about Japanese people's behavior and Japanese culture. Here're the answers to major questions about Japan!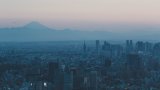 Plan a Trip to Japan: How Long Should You Stay?
What is the ultimate length of your trip to Japan? In this article we will discuss the pro's and con's of different length of stays and example itineraries!
---
This post may contain some affiliate links. When you click through and make a purchase we may receive some commission, at no extra costs to you