Fukushima is often associated with the nuclear disaster that followed the disastrous tsunami and the the big earthquake in 2011. This was the worst nuclear disaster since Chernobyl. Some of you might wonder if it is worth visiting Fukushima and we say wholeheartedly yes. Fukushima is a prefecture located in the Tohoku region of Japan, that is so much bigger than just 'that place'. The third largest prefecture of Japan has so much to offer due to the outstanding effort of the local people. You can see historical sites, breathtaking natural landscapes and taste the delicious local foods in Fukushima. In this article, we will introduce places to visit in Fukushima prefecture, that we're sure you will be surprised about!  

▼Get exclusive access and learn all about the Fukushima Exclusion Zone on our tour!
Fukushima Exclusion Zone Day Tour from Tokyo: Get within 20km of the Nuclear Power Plant
Join us on this 1-day tour of the Fukushima Exclusion Zone from Tokyo and get within 20km of the Daiichi Nuclear Power Plant! Leave from Tokyo and explore the F...
1. Ouchi-juku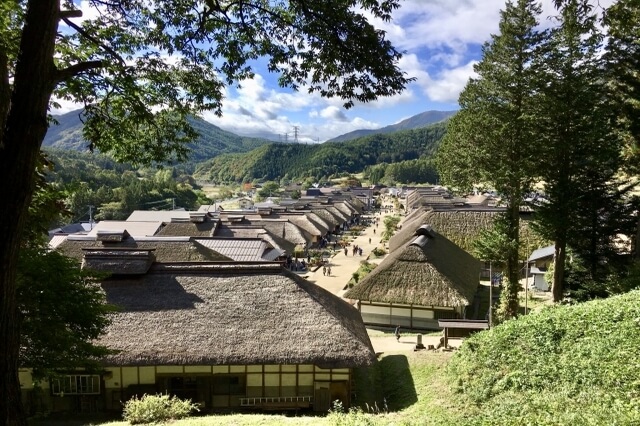 Ouchi-juku refers to a small area known for its well preserved old houses. The town is located in the southwest of the heart of Fukushima prefecture and was used as a post town during the Edo era, where people traveling around the country took a rest and stayed overnight. There were countless numbers of post towns around Japan at that time, and this one is considered as one of the most well-preserved post stations of all. There are a number of Japanese traditional houses and buildings lining the main road, and most of them feature the traditional thatched roof. Especially in winter, the snow-covered roofs offers visitors an amazing scenery! You can also find some souvenir shops selling local specialties for an affordable price.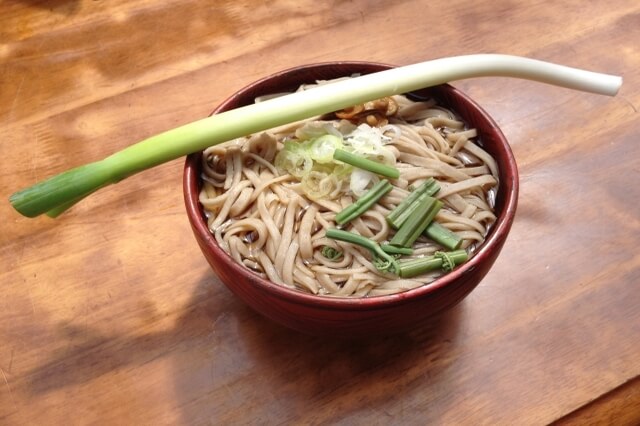 You can't just visit Ouchi-juku and take in its stunning scenery, you also need to try the famous local dish called Takato-soba which is usually eaten with Welsh Onion. It is a kind of onion native to Japan, and the long shape is perfect to use for eating soba noodle instead of chopsticks! It could be much more difficult especially for those who are not used to using chopsticks, but it is definitely a must try once you visit there!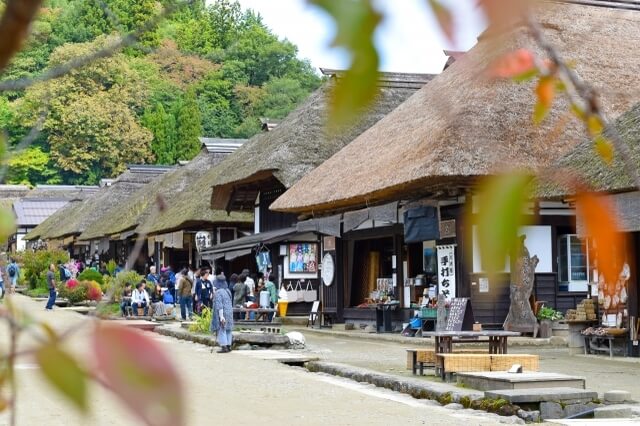 If you are interested in the history of Ouchi-juku and want to learn more about it, you can go to the museum which exhibits traditional daily tools which were once practically used by people living there. The museum itself is using a reconstructed old building, so it must be an exciting experience to enter the building and feel the unique atmosphere!
2. Tsuruga Castle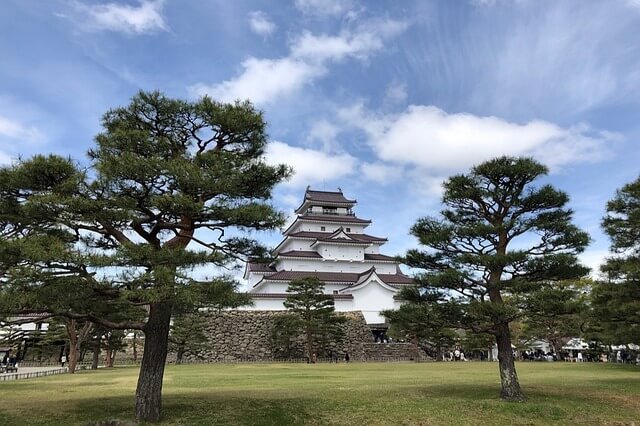 Tsuruga Castle, also known as Aizu-Wakamatsu Castle is a castle constructed in 1384 and one of the most beautiful castles of Japan. During Edo era, it played an important role as a political center of the Aizu clan who had a significant power due to its close relationship with the Tokugawa Shogunate which governed the whole country at the time. It also became a main stage for the Boshin war, which was one of the fiercest wars in Japan in its long history and also a turning point for Japan. After the Tokugawa Shogunate ended, the original structures were unfortunately destroyed in 1874 in a series of political measures implemented by the new Meiji government. Only the fundamental ruins such as walls of stones and moat are remained precisely as they were even today. In 1965, the castle was reconstructed, and is currently used as a museum which is open to the public. The castle is situated in the heart of Aizu Wakamatsu city, which is in the eastern part of Fukushima. On the castle grounds you can also visit the beautiful Rinkaku Teahouse, where the feudal lords used to hold the tea ceremony.
Tsuruga Castle
8.30am – 5pm
Admission fee ¥410 (adult) or ¥520 for a combi ticket (Castle, teahouse & Oyakuen Garden)
3. Aizu-Wakamatsu
Aizu-Wakamatsu is a famous samurai town, surrounded by mountains. The city is known for its many historical highlights, including the Tsuruga Castle, the iconic castle that is also known as one of the best sakura spots in the area. The city officially call itself Samurai city because of its history and there are more historical spots and traditional buildings, like the reconstructed samurai residence Aizu Bukeyashiki. If you are strongly interested in Japanese history, we recommend you some time in the city.
A recommended visit is Mt. Iimoriyama home to the interesting architectural highlight Sazaedo Temple. From the outside it doesn't look all too special, but when you visit the interior, you'll realise there are two spiral ramp-like staircases. As one is used to go up and one to go down, you will never come across someone who's walking down. Located also on the Iimoriyama Hill, a few minutes south of the temple on foot, you can visit the burial ground of 19 young samurai who committed suicide (seppuku) after they saw their beloved Tsuruga Castle engulfed in flames and thought they has lost the Boshin war. The tragedy is that they were wrong, the castle wasn't at fire at that time, but the story of their loyalty and devotion has become well known. Besides the long history and the beautiful buildings, Aizu-Wakamatsu is known for its high-quality sake, traditional crafts, onsen, and scenic train rides.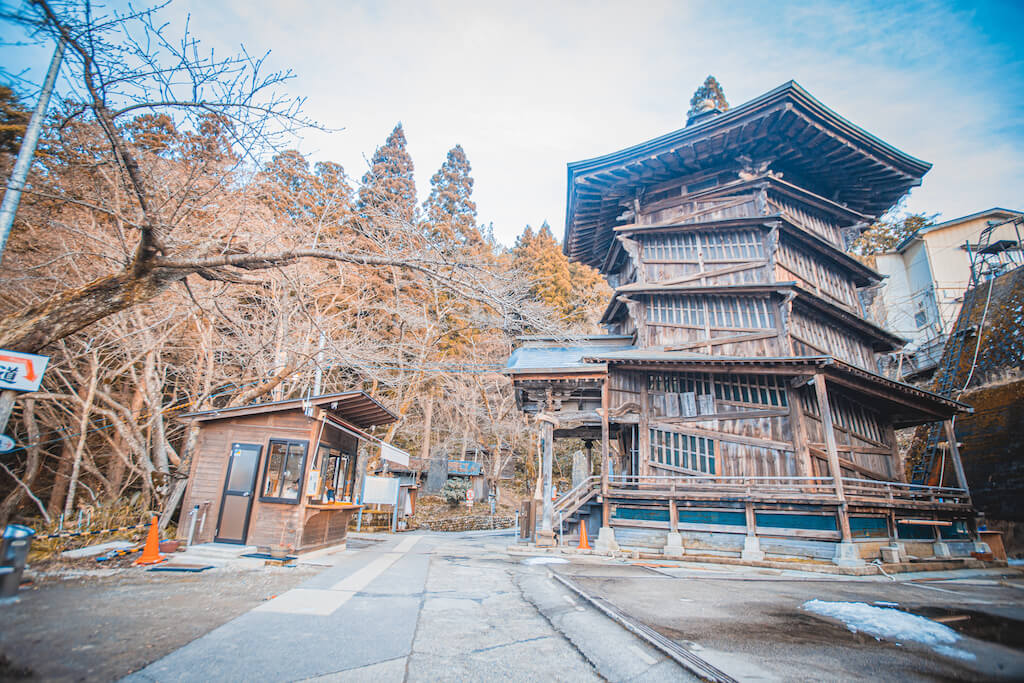 4. Goshiki Numa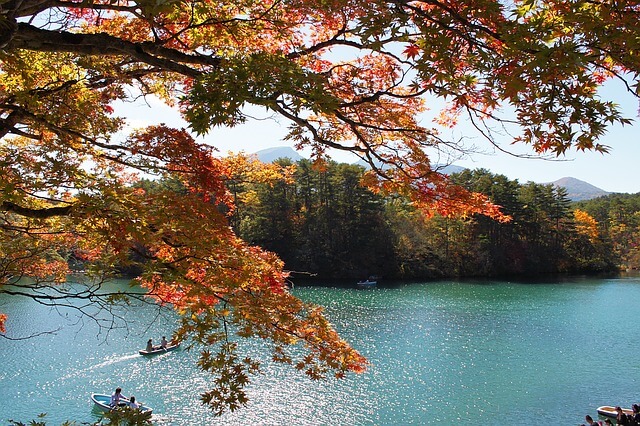 Goshiki Numa is a cluster of several ponds and lakes located in Bandai plateau of Mount Bandai. This mountain is in the northwestern part of Fukushima, and counted as one of the best mountains in Japan. Although Goshiki means five colors in Japanese, there aren't five different colours of water… there are many more! The ponds and lakes enchant visitors with the mysterious colours of water which are not artificial, but thoroughly created by nature! It is said that the water contains some special chemical elements such as silicon and aluminums, which occurred due to an eruption of Mount Bandai in 18th century. The colours are changing according to several factors including climate, season, and time which makes it more special and fascinating!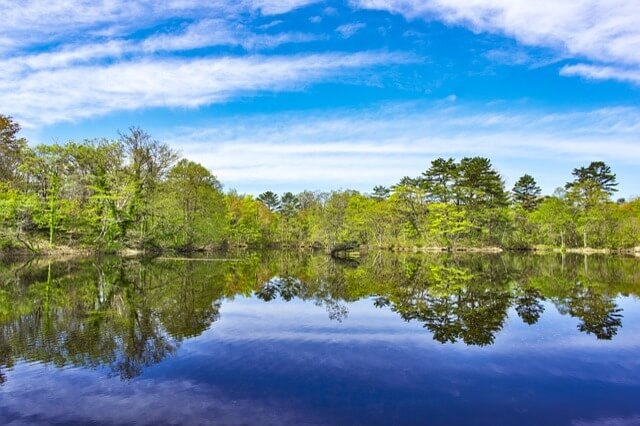 There is also a tracking course around the ponds, and you can take a relaxing walk while being surrounded with the amazing nature. The best season to visit there is spring, when snow has melted away and the plants and flowers come out and grow further! You can also rent a rows at the largest pond called Bishamon Numa, and enjoy the pleasant view from the lake, which will definitely be one of the highlights of your trip!
5. Hanamiyama Park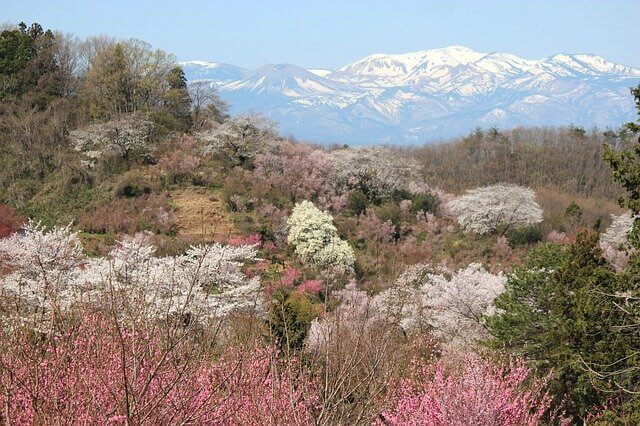 If you want to visit somewhere to admire flowers, Hanamiyama park could be the perfect option for you! It is a large park sitting on the hillside of the mountain located outside of the center of the city. It was initially started by a local farmer who decided to cultivate the thicket in front of their house and started to plant several spices of flowers and plants. In 1959, they opened it to the public, hoping that anyone could come and enjoy the seasonal flowers whenever they wanted for free! A famous Japanese photographer, Akiyama Shotaro, was extremely impressed by the scenery, and described it as a "flower paradise". He is said to have repeatedly visited there, which resulted in the increase of the number of visitors afterwards.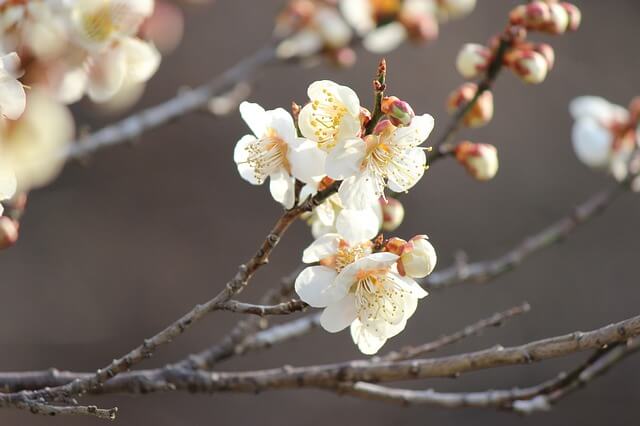 Needless to say, the best season to enjoy the park is spring, as cherry blossoms and plums are in bloom. There is a shuttle bus running between JR Fukushima station and the park, which makes it easy accessible for people who don't have their own car. The park belongs to the local farmers as a private property so there are some restrictions you need to remember while you walk around there.
6. Inawashiro Lake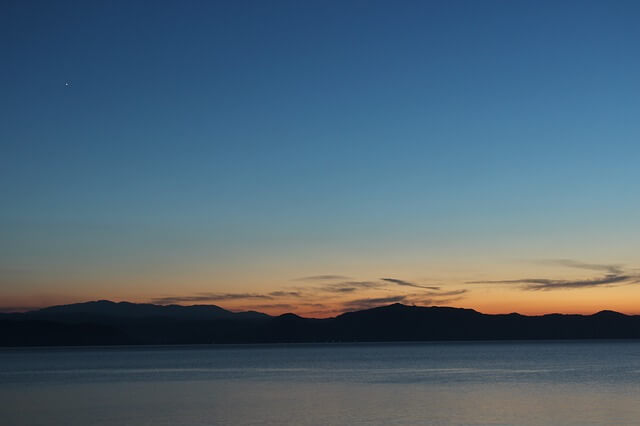 Inawashiro Lake is the fourth largest lake in Japan and recognized as a symbolic tourist attraction in Fukushima. It is situated in Bandai Asahi National Park, about 514 meter above the sea level. There are several tourist spots around the lake such as a camping ground and World Glassware Hall Inawashiro, which displays a number of handmade glassware. Many tourists also go to the Hideyo Noguchi Memorial Museum, which is dedicated to a world-famous bacteriologist who was born and grew up there. Cruising ship is also available on the lake, and it offers a peaceful ride in a calm atmosphere!
Inawashiro Lake
World Glassware Hall Inawashiro (Japanese only)
Hideyo Noguchi Memorial Museum (Japanese only)
7. Abukuma Cave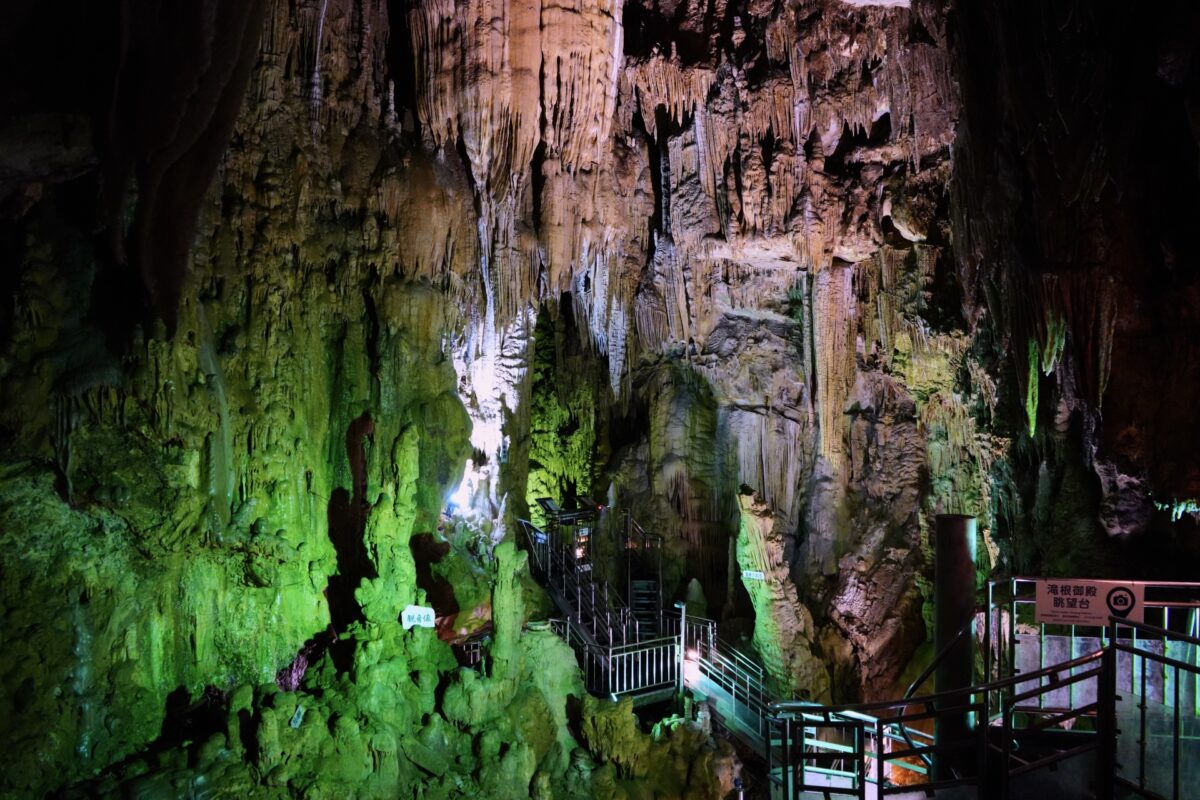 Abukuma Cave is a natural wonder that was only discovered a little over 50 years ago. Located in the Tamura City of the Naka-dori area of Fukushima, this limestone cave is like something out of a movie. This cave has naturally formed over the last 80 million years by single drops of water slowly but surely melting the limestone and the calcium phosphate crystallizing into what are called stalactites, making for the beauty that it is today. From the looks of it, you may think that this cave is small and you'd be able to see everything in a few minutes, but that's not the case. If you're looking to go through the whole cave, it is a bit over half a kilometer long and takes around 40 minutes to get through!
8. TEPCO Decommissioning Archive Center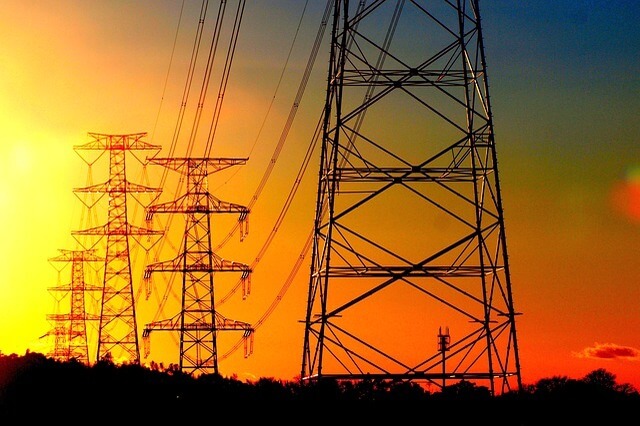 Finally, we want to introduce a unique center which offers a slightly different experience for you compared to other tourist attractions. TEPCO Decommissioning Archive Center is an archive center operated by TEPCO (Tokyo Electric Power Company Holdings), and was formerly used as Energy Museum for Fukushima Daini Nuclear Power Plant. Their exhibits help you understand the story of the nuclear accident caused by the big earthquake and tsunami in 2011. They also explain how they have been struggling to achieve the decommissioning of the Daiichi Power Plant over the last 9 years. Everything is clearly explained and transparent for the visitors, so that we can preserve the unforgettable memory for the future generations. An impressive experience!
TEPCO Decommissioning Archive Center (Japanese only)
English brochure is also available
Don't forget to check out our Fukushima Exclusion Zone tours!
For those interested in what happened in 2011 with the earthquake and disaster, we have some tours that will give you a full understanding, as well as hopefully a new point of view on the area as a whole. We highly recommend making a trip to the area if you haven't yet.
Fukushima Exclusion Zone 1-Day Tour From Tokyo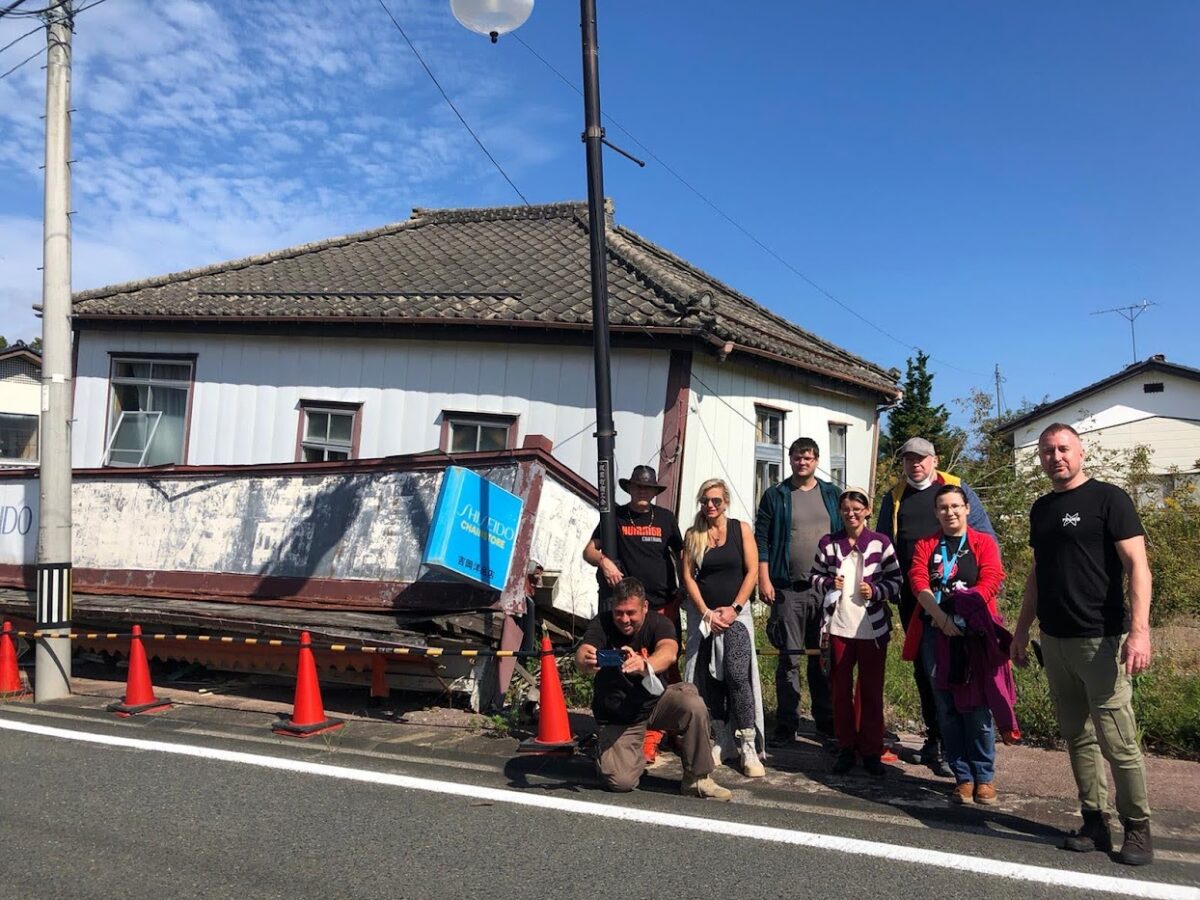 We have a very insightful and informative 1-Day tour from Tokyo where you will have the chance to see highlights of the beautiful Fukushima coast that was devastated by the 2011 earthquake, tsunami and nuclear power plant accident. You will also get to talk with the locals who were in the area when everything happened, and see how they have overcome all of the adversity. Have a look below for more information.
▼Book here
Fukushima Exclusion Zone Day Tour from Tokyo: Get within 20km of the Nuclear Power Plant
Join us on this 1-day tour of the Fukushima Exclusion Zone from Tokyo and get within 20km of the Daiichi Nuclear Power Plant! Leave from Tokyo and explore the F...
Fukushima Daiichi Nuclear Power Plant Visit 2-Day Tour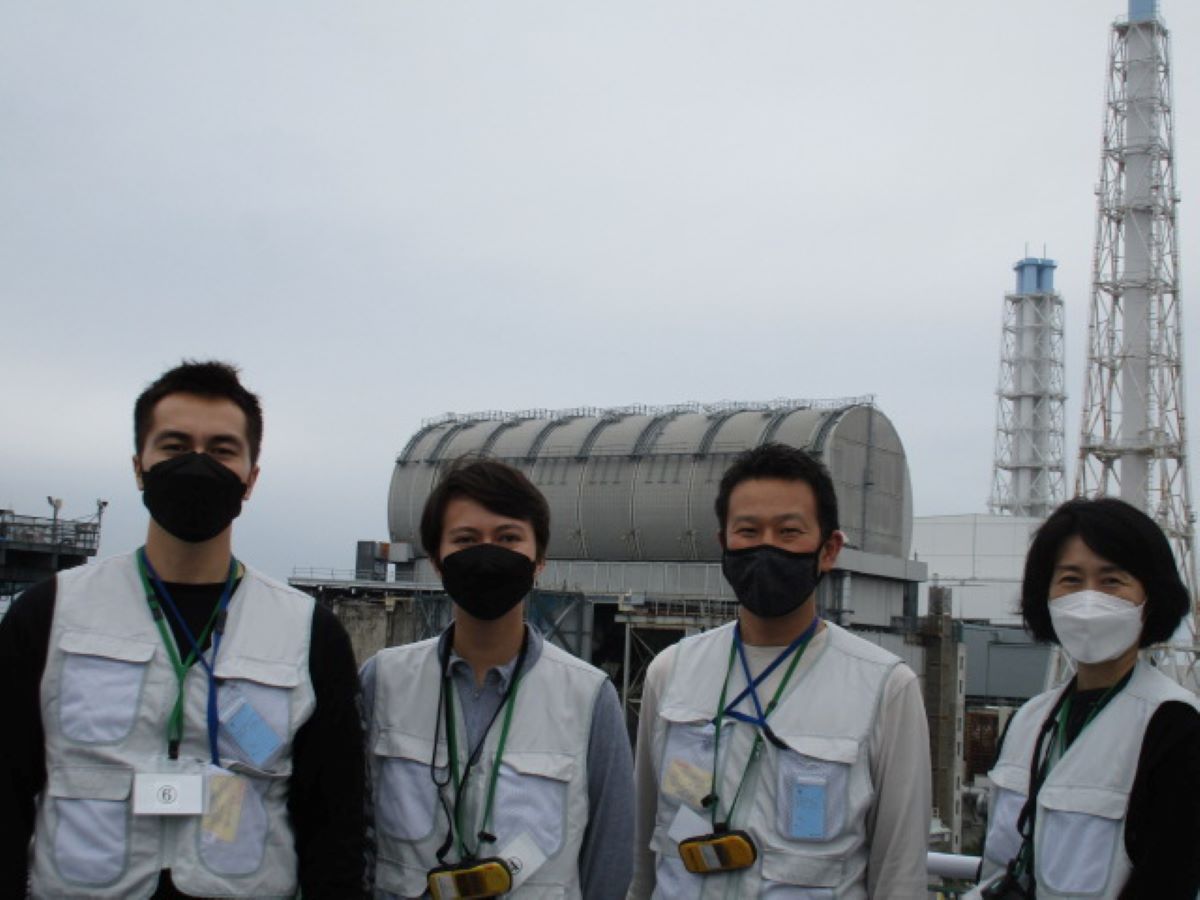 This is the longer and in depth version of the tour, that will provide a once in a lifetime opportunity to learn about nuclear power, what happened to the devastated area, and how we can make the most of the experience for a better future. You will even have the chance to make an exclusive trip to the Daiichi Nuclear Power Plant, where the disaster took place, and see the coast's highlights as well.
▼Book here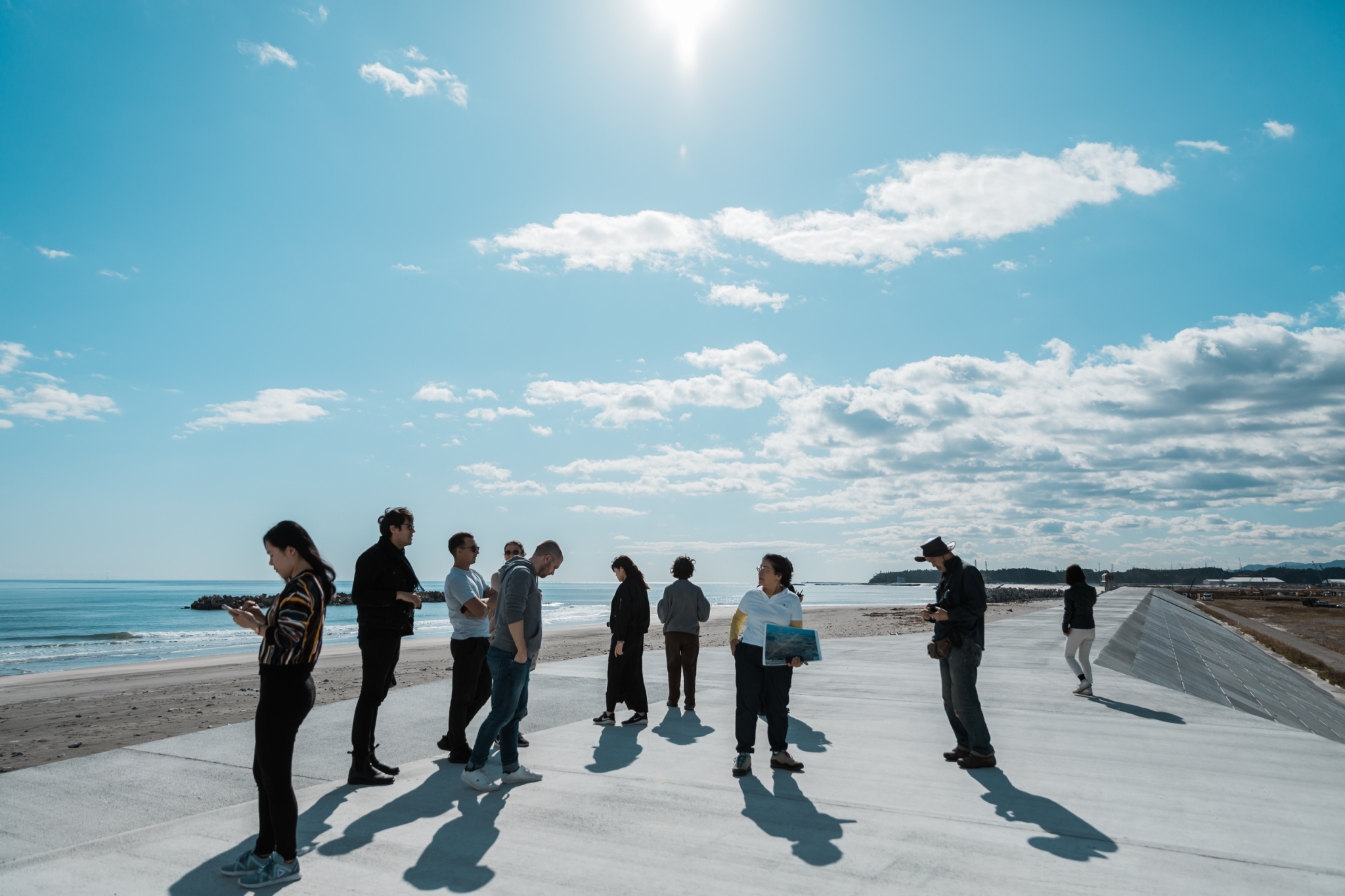 Fukushima Daiichi Nuclear Power Plant Visit 2-Day Tour from Tokyo
Learn more about the nuclear disaster and how far Fukushima has come in the reconstruction process in this educational 2-day tour! This tour includes a special ...
Where to stay in Fukushima?
The Celecton Fukushima
One minute walk from JR Fukushima Station, delicious breakfast and friendly staff
Shosuke-no-Yado Takinoyu
Japanese Ryokan style room with great onsen hot springs, good location to explore around the city
Harataki
Traditional Japanese ryokan which welcomes you with the view of the waterfall, outside and indoor onsen hot springs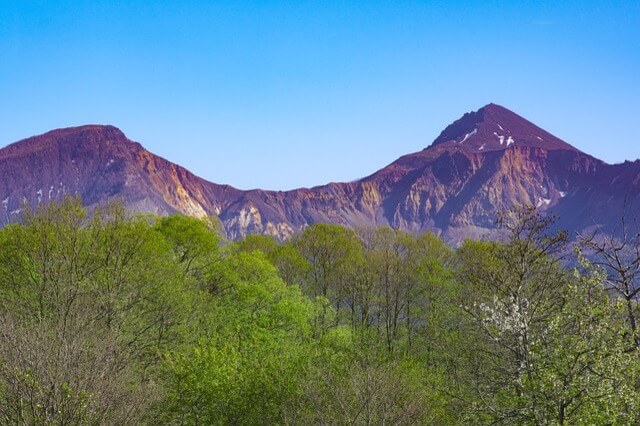 Perhaps you didn't know this, but Fukushima prefecture is one of the largest prefectures and the majority of the prefecture was largely unaffected by the nuclear disaster following the earthquake and tsunami of 2011. We strongly recommend that you visit some areas which are more relevant to the real struggles and sad memories that local people have been through, but also make sure to visit the other beautiful places as well. Our answer to the question, "is Fukushima worth visiting?" is definitely yes, but not only because of its tourist attractions. We want you to remember that Fukushima is a very special, impressive place where you can feel the aftermath of the devastating disaster and understand the importance of avoiding the same accident happening ever again in the future.
Japan Wonder Travel Tours
Japan Wonder Travel is a travel agency that offers guided tours throughout Japan.
From private walking tours to delicious Food and Drink tours, we can help you organize the best tours just for you! If you want to explore Japan and learn more about the history and backstories of each area you are visiting, our knowledgeable and friendly English speaking guides will happily take you to the best spots!
In addition, we can provide you with any assistance you may need for your upcoming trip to Japan, so please feel free to contact us if you have any questions or need some help!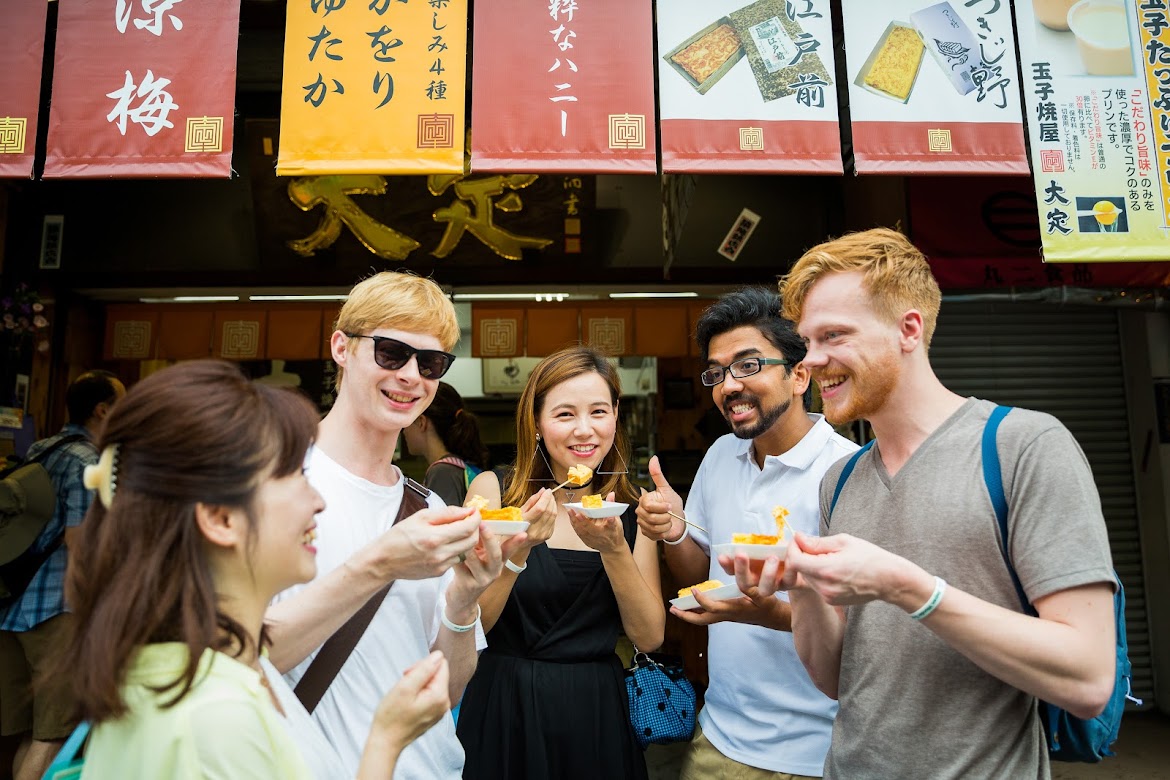 ▶Tokyo 1–Day Highlights Private Walking Tour (8 Hours)
There's no better way to explore an area than taking a tour with a knowledgeable local guide. You will have the chance to learn about the history and interesting background stories of Tokyo, as well as discover some hidden gems which can be hard to do without a guide.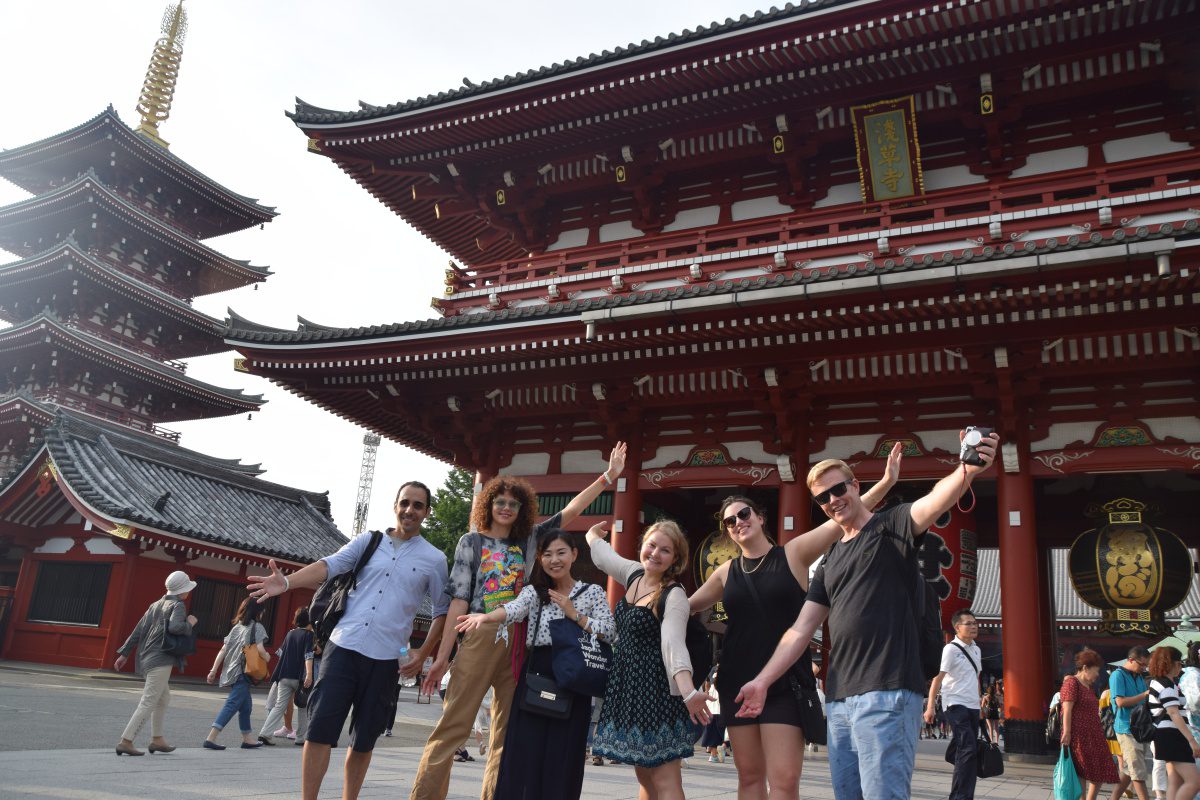 ▶Mt. Fuji Day Trip Bus Tour from Tokyo
Experience the breathtaking views of Mt. Fuji by visiting the highlights of the area on our guided sightseeing bus tour! Departing from Shinjuku in central Tokyo, you can travel comfortably to all of the best spots in the area by bus.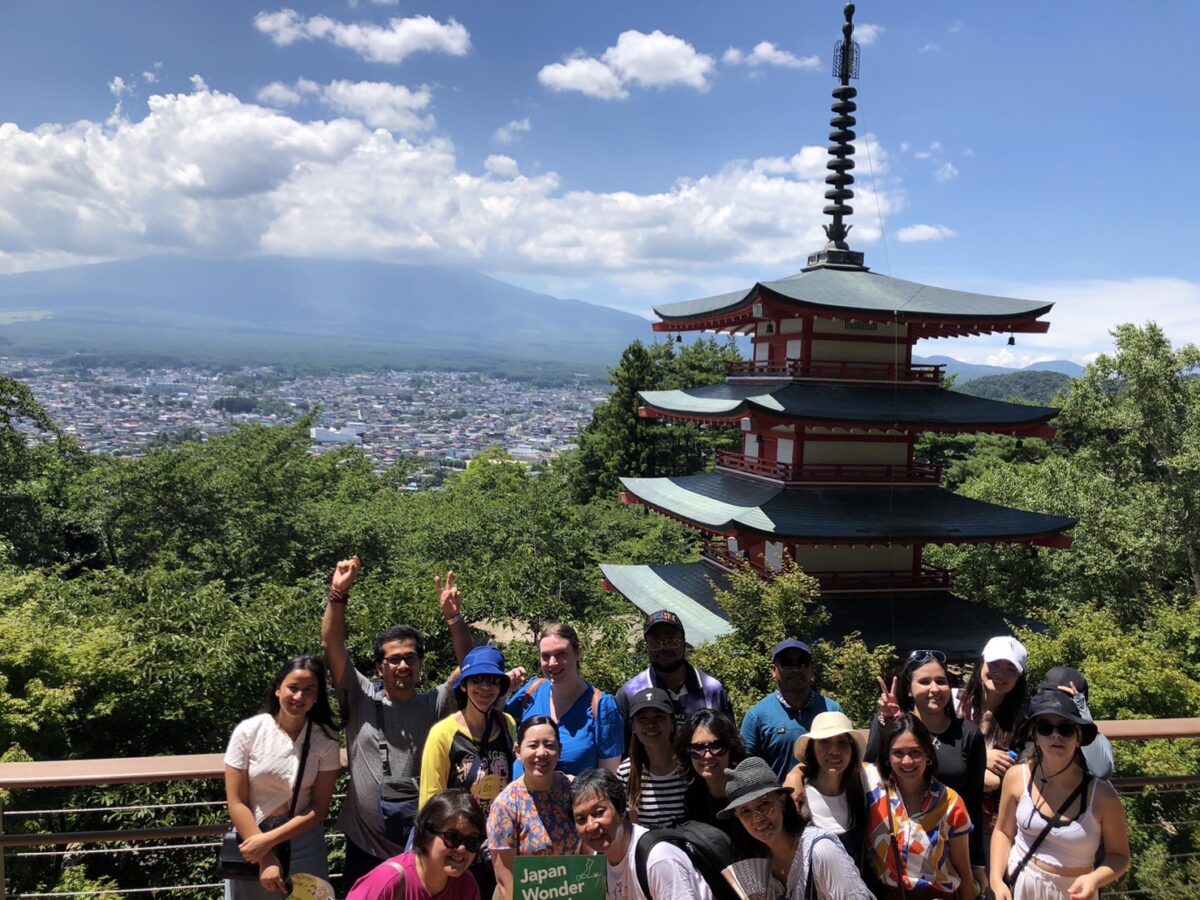 ▶Kyoto Private Full Day Walking Tour
On this full-day private tour of Kyoto, you will be able to see the highlights of Kyoto in just one day and at the same time develop a deeper understanding of both the culture of the area and Japan as a whole.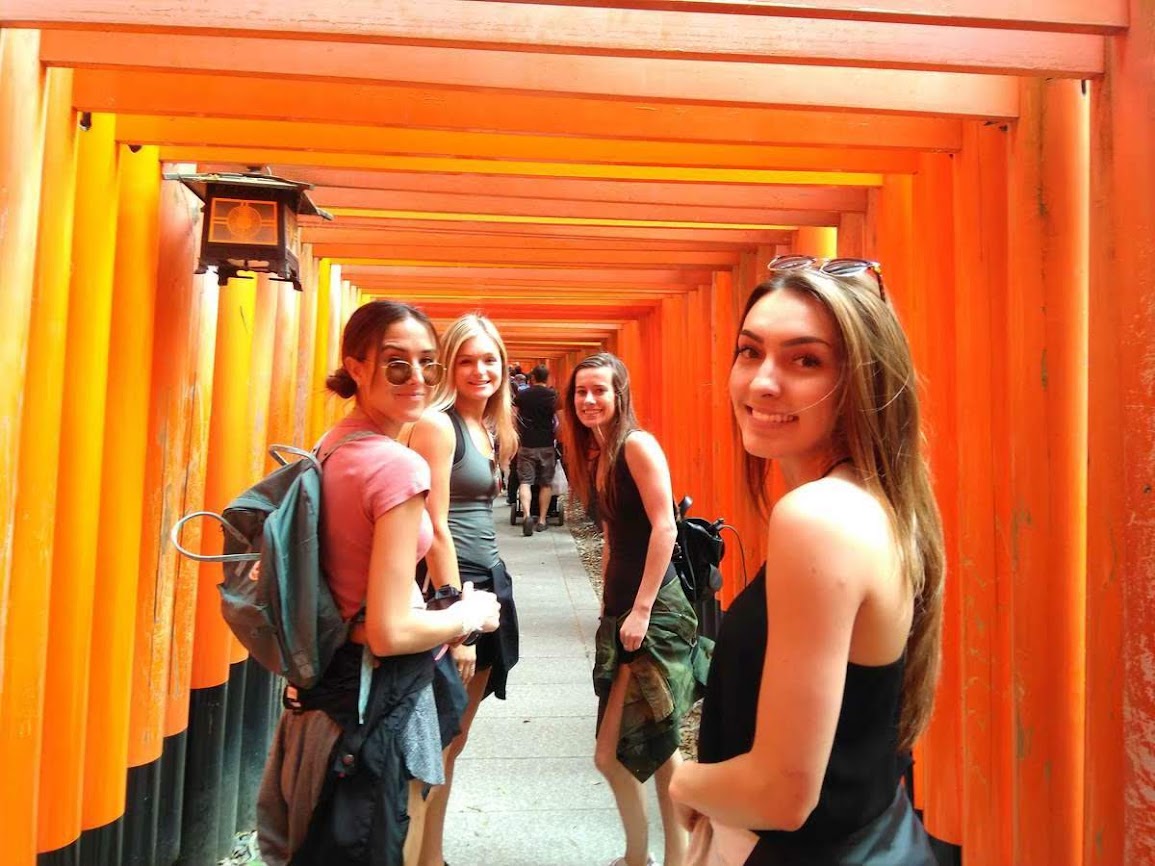 Find the other Tours
▶Tour Packages
If you want to make travel easier, we suggest you look into tour packages.There are a wide range of tour packages out there to suit the accomodate for each traveler needs. Click the button below to find the best tour package from various Tour Operators!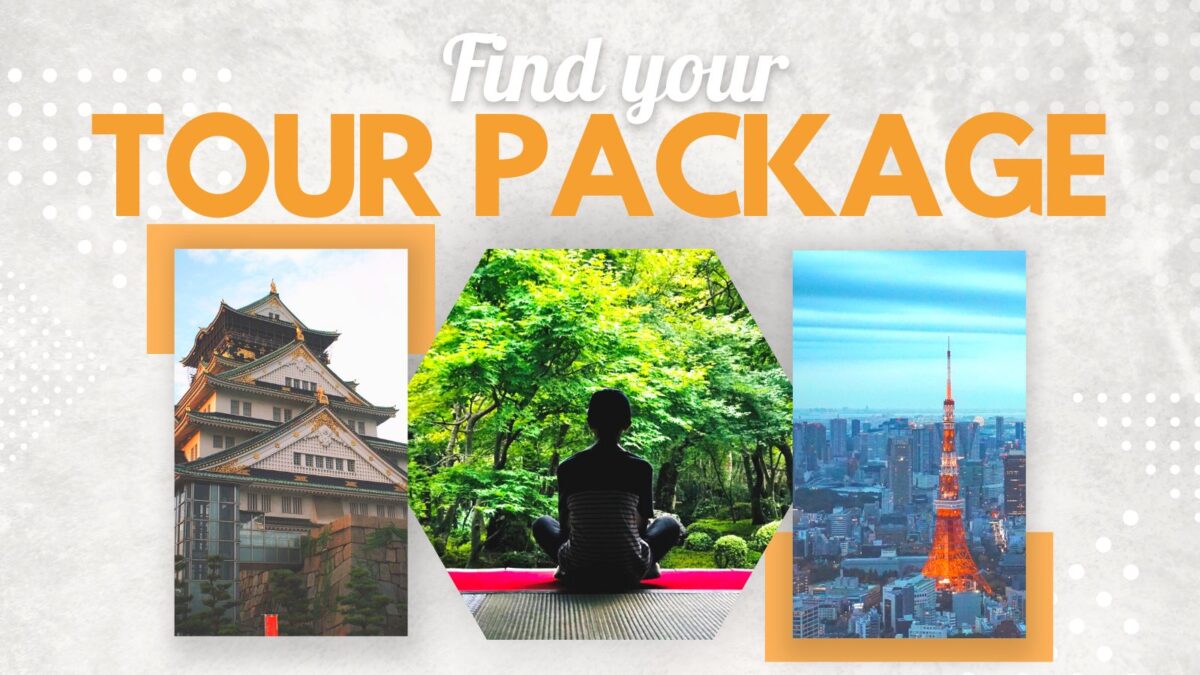 Follow us on Instagram, Facebook, Twitter, and TikTok for more travel inspiration. Or tag us to get featured!
Happy traveling!
Stay informed of the best travel tips to Japan, the most exciting things to do and see, and the top experiences to have with the Japan Wonder Travel Newsletter. Once every two weeks we will introduce you to our latest content.
Other articles you might enjoy
---
This post may contain some affiliate links. When you click through and make a purchase we may receive some commission, at no extra costs to you.