Ibaraki Prefecture is situated northeast of Tokyo along the Pacific coast. Ibaraki is the perfect place for an easy and convenient day trip from Tokyo which offers historical shrines, one of the finest landscape gardens in Japan, a large park with a stunning sea of seasonal flowers, and much more. Here we have a list of places we recommend you to visit in Ibaraki.
1. Hitachi Seaside Park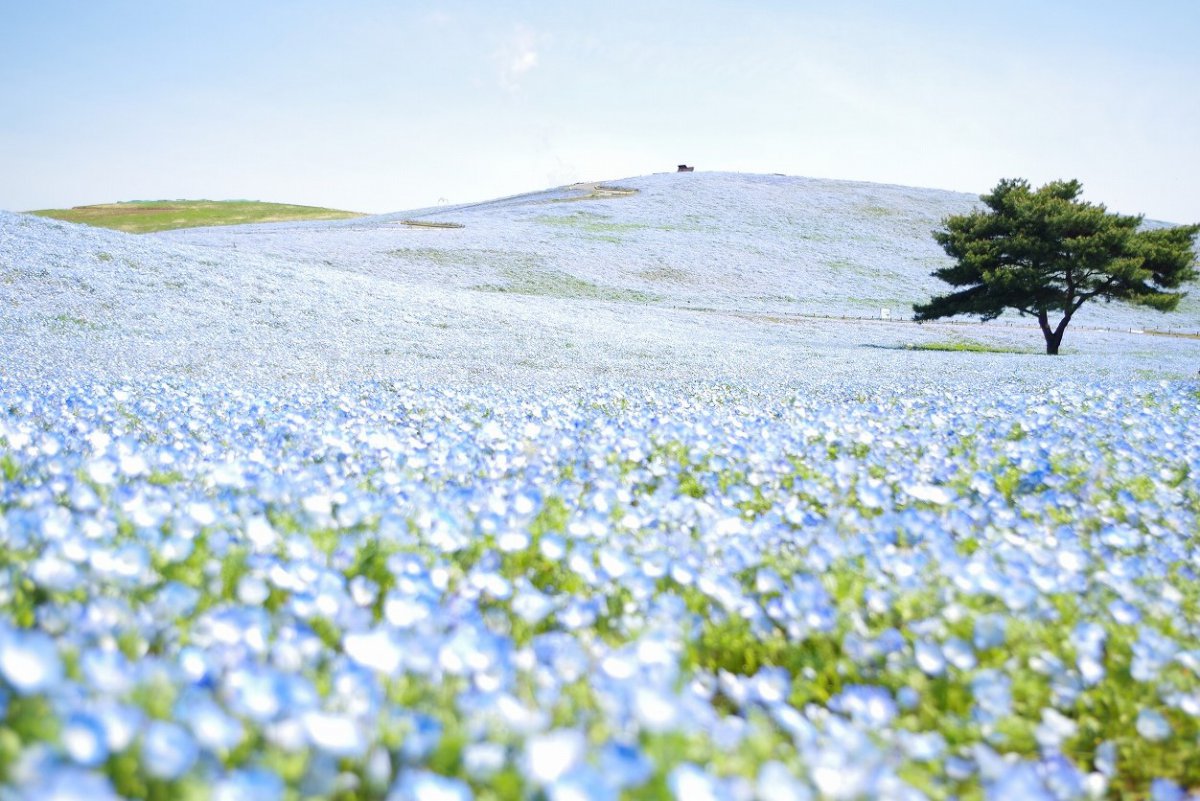 This large flower park, located near Mito City in Ibaraki Prefecture, features a wide variety of seasonal flowers and greenery along with a small amusement park, several cycling and walking trails. It is widely regarded as one of the most beautiful flower parks in Japan and the most popular season for the park is during late April until early May when approximately 4.5 million nemophila flowers cover the entire park, transforming it into a sea of blue petals. In addition to the nemophila season, the park is filled with seasonal flowers especially from spring to autumn; narcissus flowers from late March to mid-April, tulips from mid-April to late April, and bright green kochia bushes from mid-July which turn red as the weather turns cooler in September.
Access
From Mito Station, take the JR Joban Line to Katsuta Station (5 minutes). From Katsuta Station, take a bus to Kaihin Koen Nishiguchi bus stop (20 – 30 minutes).
2. Mount Tsukuba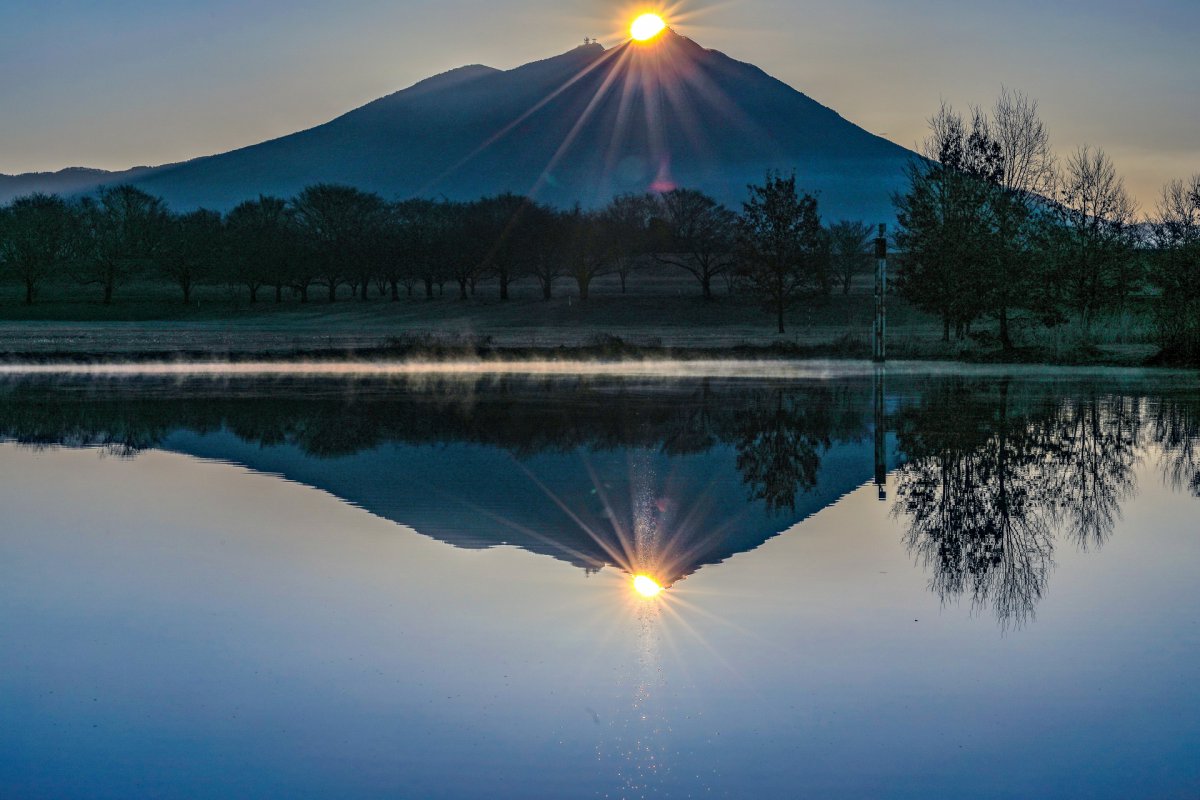 Mount Tsukuba stands at an elevation of 877 meters with two separate peaks. You can ascend to the summit by a cable car, ropeway, or by walking on a hiking trail. From the top of the mountain, a fantastic view of the Kanto Plain can be enjoyed. Three shrines are found in the area; Tsukubasan Shrine at the foot of the mountain, and two shrines each on both of the twin peaks.
There are two cable car lines going up to the summit which are Miyawaki Station near Tsukubasan Shrine and Tsutsuji-gaoka Station near the parking lot. During autumn when the leaves change colors, the cable cars offer night rides to the top and back.
Do you want to get the full Mount Tsukuba experience? Climb the beautiful mountain on one of the amazing tours below with a fun and knowledgeable English speaking guide!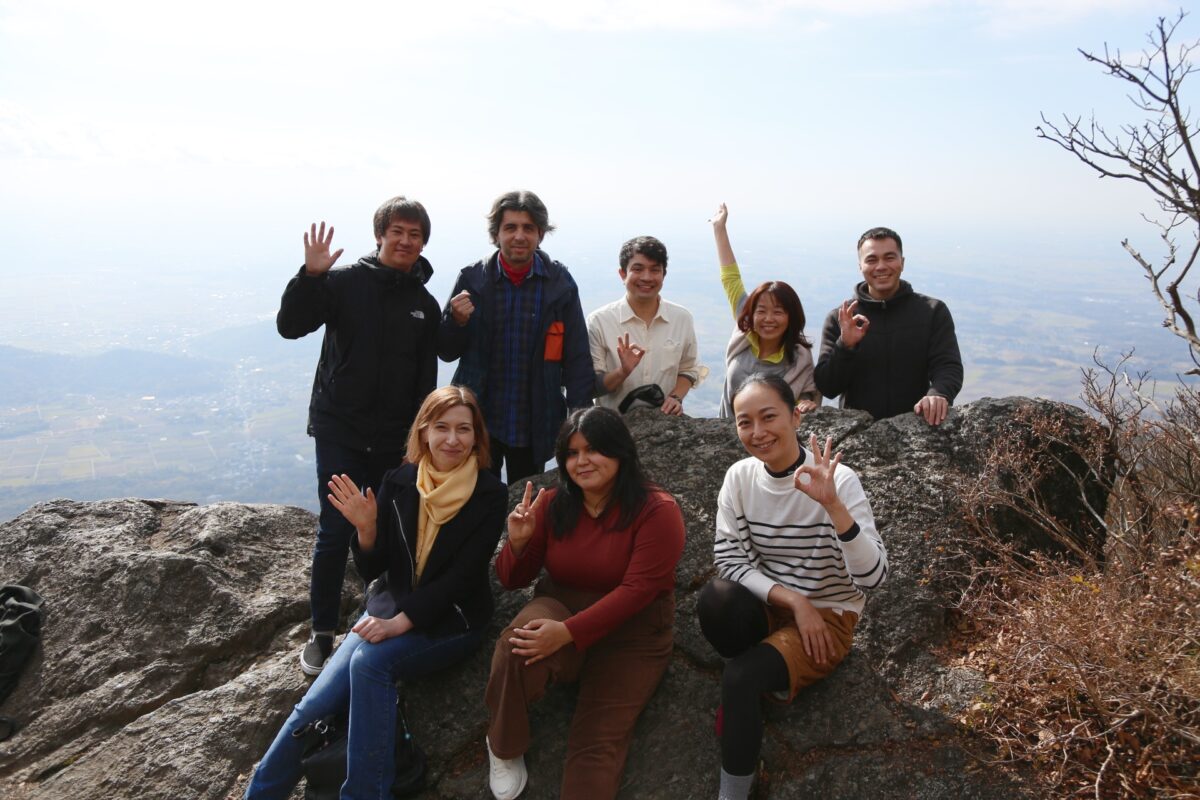 Access
From Tsukuba Bus Center at Tsukuba Station, take a shuttle bus that goes directly to Mount Tsukuba (about 40 minutes).
3. Sudo Honke: Japan's Oldest Sake Brewery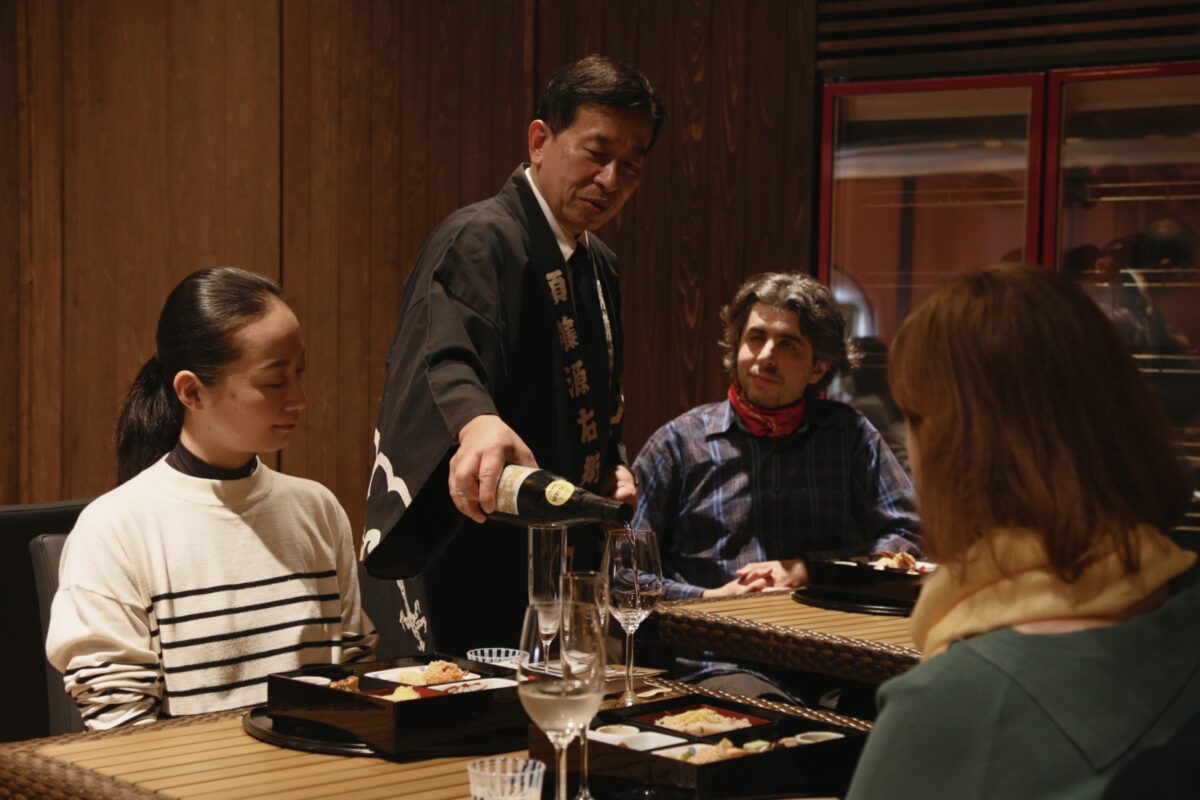 Located in the city of Kasama, Sudo Honke is the oldest Japanese sake brewery in Japan, dating back to the year 1141! With a history of 55 generations, and a great location with an abundance of fresh water making for a source of high quality rice, they have mastered the art of sake brewing. They offer an amazing sake pairing course in which you will have the chance to try a number of different kinds of sake and pair them with Japanese cuisine that goes well with each specific bottle. The veteran sake experts of Sudo Honke will guide you through and explain the food and sake along the way, as well as answer any questions you may have. This is a great opportunity to dive into the world of sake, as well as learn more about Japanese culture as a whole.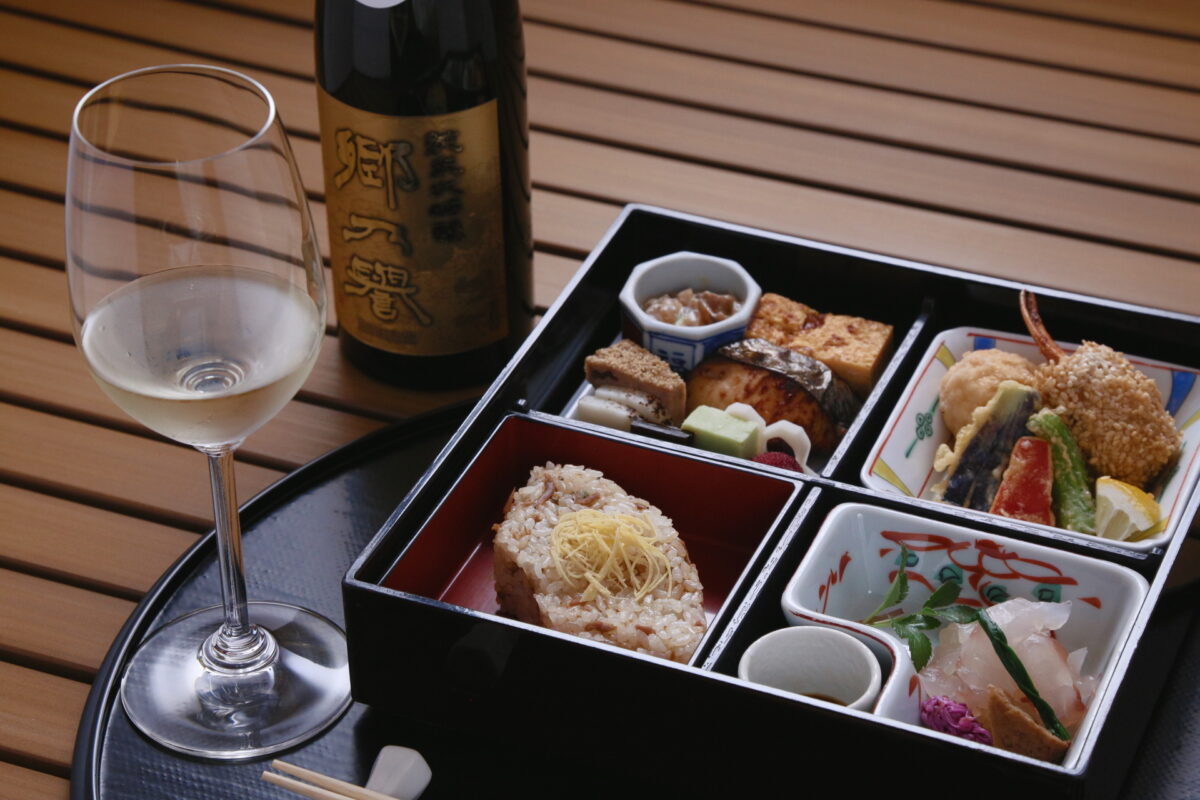 Access
About 15 min by taxi or 30min walk from JR Tomobe station
4. Oarai Isosaki Shrine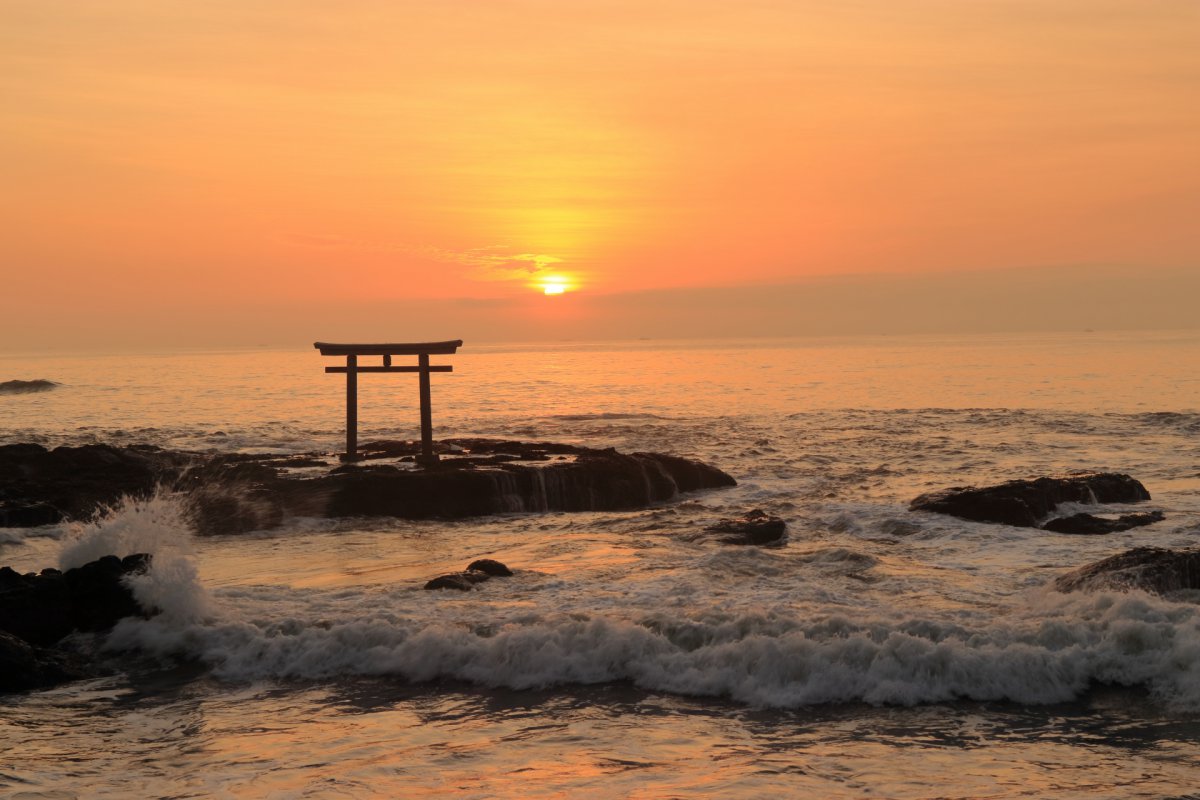 This ancient shrine stands on the coastline facing the Pacific Ocean in Ibaraki Prefecture. The torii gate, called Kamiiso-no-Torii, which means "gate at the beach of the gods" stands at the shore of the ocean while waves crash about its base. According to a history book, two deities, Omunamuchi-no-mikoto and Sukuna Bikona-no-mikoto who are considered to have created Japan, descended onto this land in 856. It is believed that Kamijiso-no-Torii was built by Omunamuchi-no-mikoto and other deities who descended upon this place.
The main hall of the shrine is situated on a hill close to the coastline. There is a large torii gate right in front of the main hall. The gate was made with wood but had to be reconstructed with concrete in 1963 due to the damage from the sea breeze.
Access
From Mito Station, take the Oarai-Kashima Line to Oarai Station (about 15 minutes). From Oarai Station, the shrine is 2.5 km. Take a taxi or a public bus.
5. Daigo Town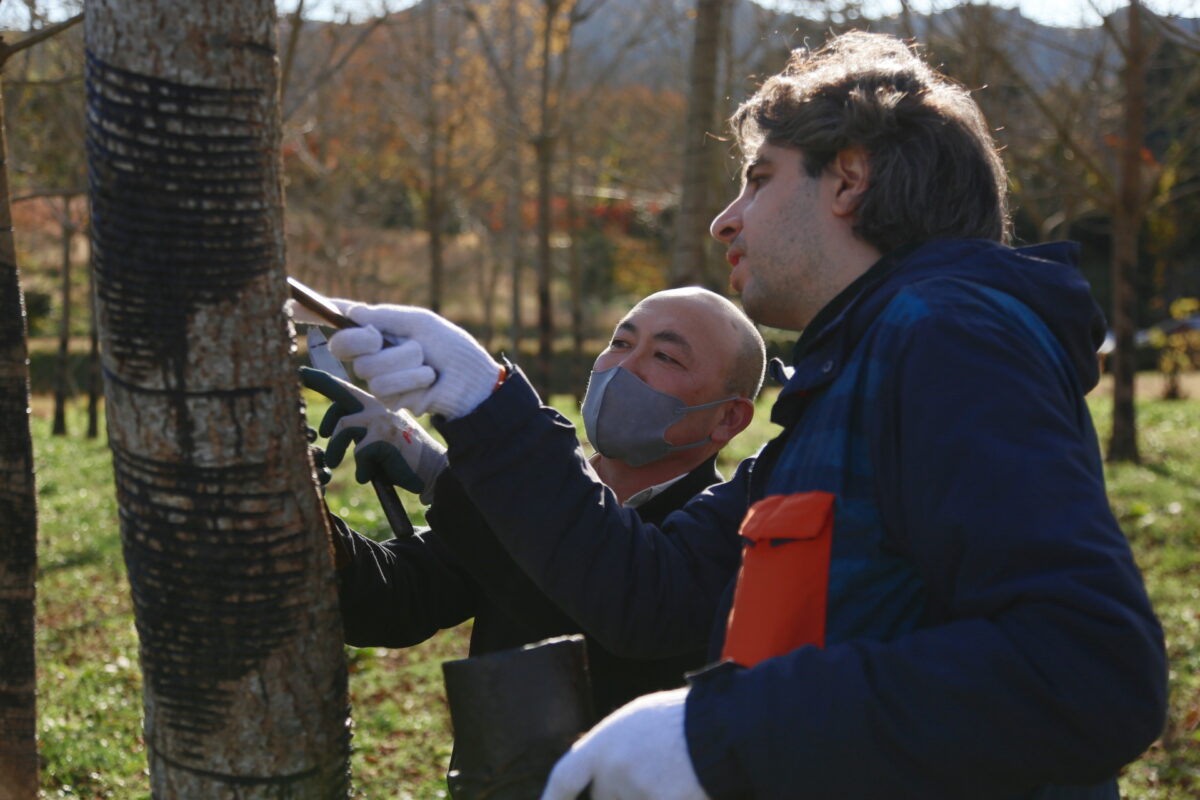 Lacquerware is one of Japan's oldest and most valued forms of crafts that dates back thousands of years. The town of Daigo in Ibaraki is the second largest producer of raw lacquer in all of Japan, with its very own high quality "Daigo Urushi" made by local artisan masters. On this tour you'll have the opportunity to visit the workshop of an urushi lacquerware craftsman, as well as learn more about the lacquerware making process, see a live demonstration, and potentially even get to experience part of the process yourself. After this you will get to have a look at the artisan's beautiful gallery and also try out some of the high quality finished lacquerware with a bowl of soup or cup of sake. If you are lucky enough to be in Japan in October or November, you can also opt for the additional "urushi tapping" experience where you will be able harvest some of the raw urushi (tree sap) for yourself!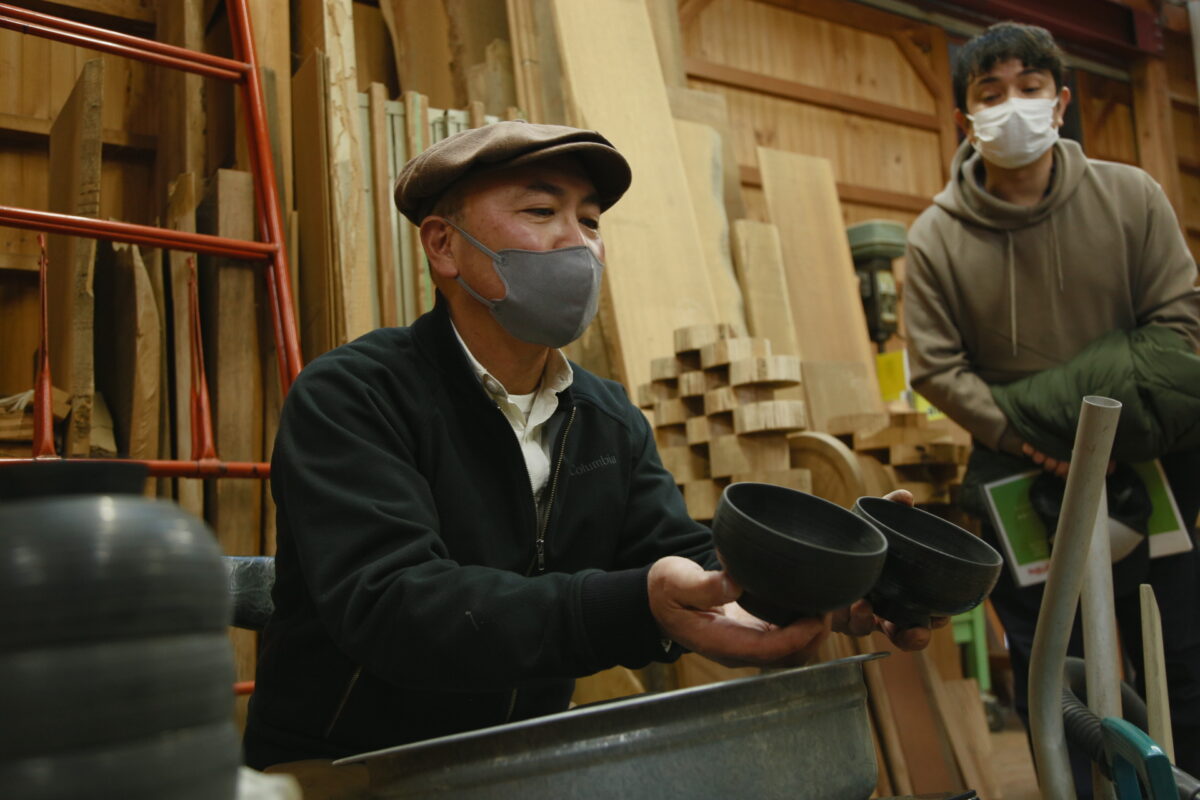 Access
Closest station is Hitachi Daigo Station, about a 75 minute train ride from Mito Station
6. Fukuroda Falls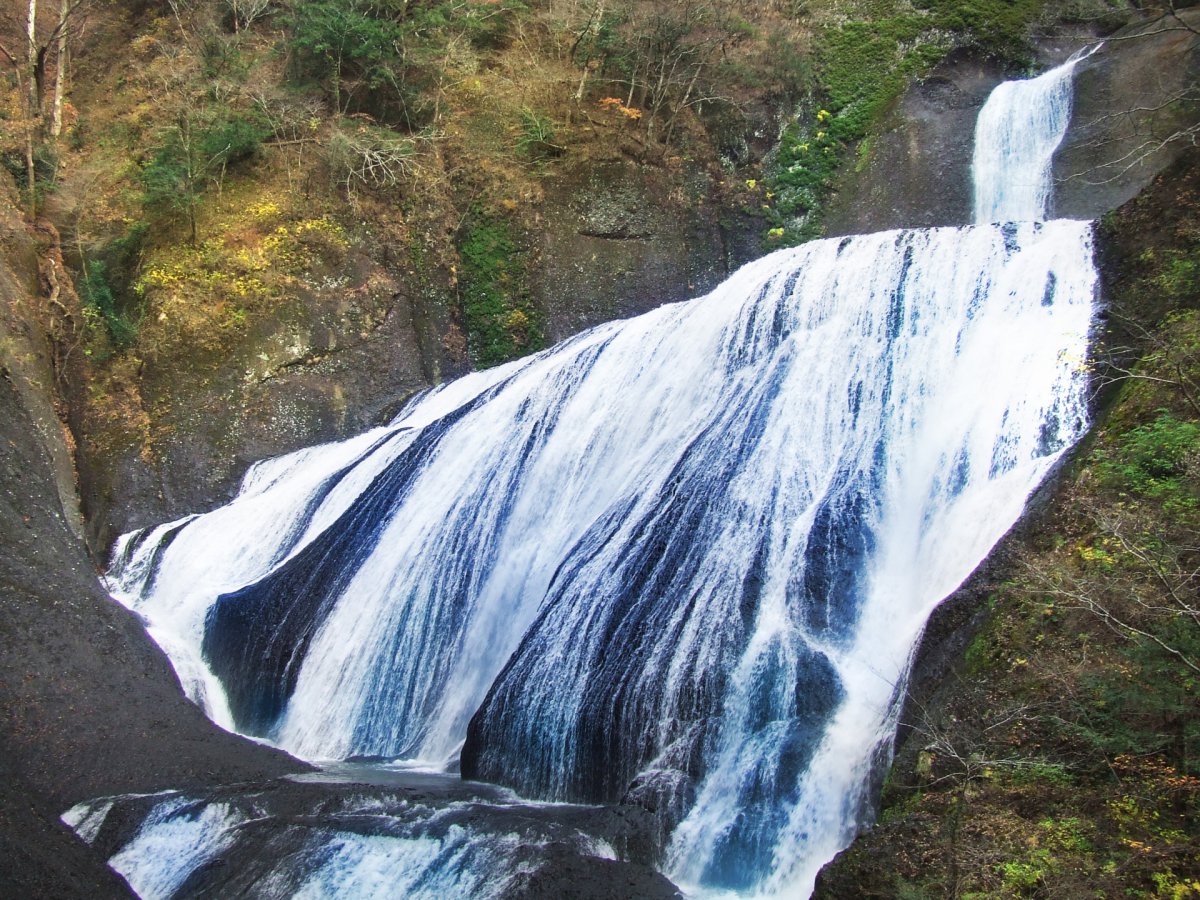 Fukuroda Falls is located in Daigo Town, northwestern Ibaraki Prefecture and north of Mito. It is regarded as one of the three most beautiful waterfalls in Japan along with Nachi Falls in Wakayama Prefecture and Kegon Falls in Tochigi Prefecture.
The Fukuroda Falls rise to a height of 121 meters and are 73 meters wide. The most popular season for the tourists is the autumn when the leaves change their colors, however the beautiful and dynamic falls are appreciated in every season. It makes for a fun day into nature from Tokyo! In winter, you may be able to see the entire cascade frozen over.
Access
From Mito Station, take the JR Suigun Line to Fukuroda Station (about 70 minutes). From Fukuroda Station, take a taxi or a public bus which runs every one to two hours.
7. Kairakuen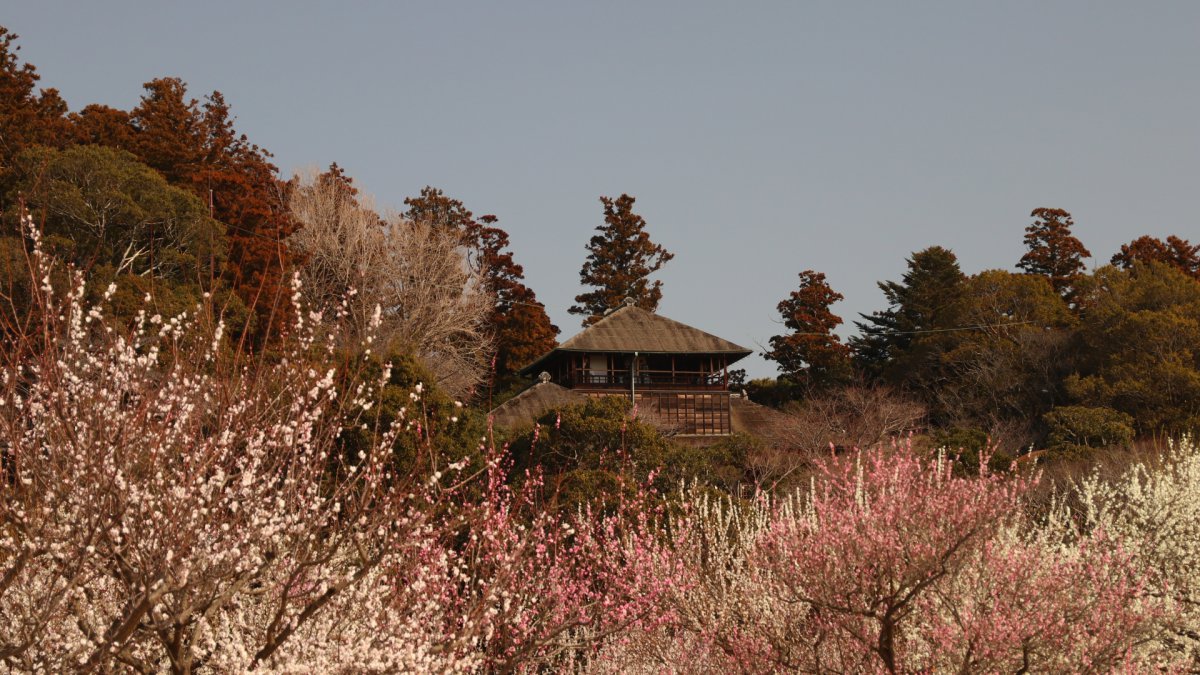 Kairakuen, located in Mito City which is the capital of Ibaraki Prefecture, is listed as one of the top three finest landscape gardens in Japan along with Kenrokuen in Kanazawa Prefecture and Kourakuen in Okayama Prefecture. Kairakuen was constructed in 1841 by the local lord Tokugawa Nariaki. Kairakuen means "park to be enjoyed by everyone". As its name indicates, this park served not only for the enjoyment of the ruling lord, but was also open to the public.
Kairakuen is particularly popular during the plum blossom season. Many people visit the garden for the Mito Plum Festival that is held from mid-February through March every year when as many as 3,000 trees of over 100 different varieties of plum trees are in bloom.
Besides the plum trees, Kairakuen also features a bamboo forest, cedar woods and the Kobuntei, a traditional Japanese style building which has been used for educational and recreational purposes.
Access
From Mito Station, take the Kanto Tetsudo Bus bound for Kairakuen and get off at Kairakuen Bus Stop (about 15 minutes).
Admission 300 yen/adult, 150 yen/child
Open 6am-7pm(Feb.20-Sep.30), 7am-6pm(Oct.1-Feb.19)
8. Kasama Inari Shrine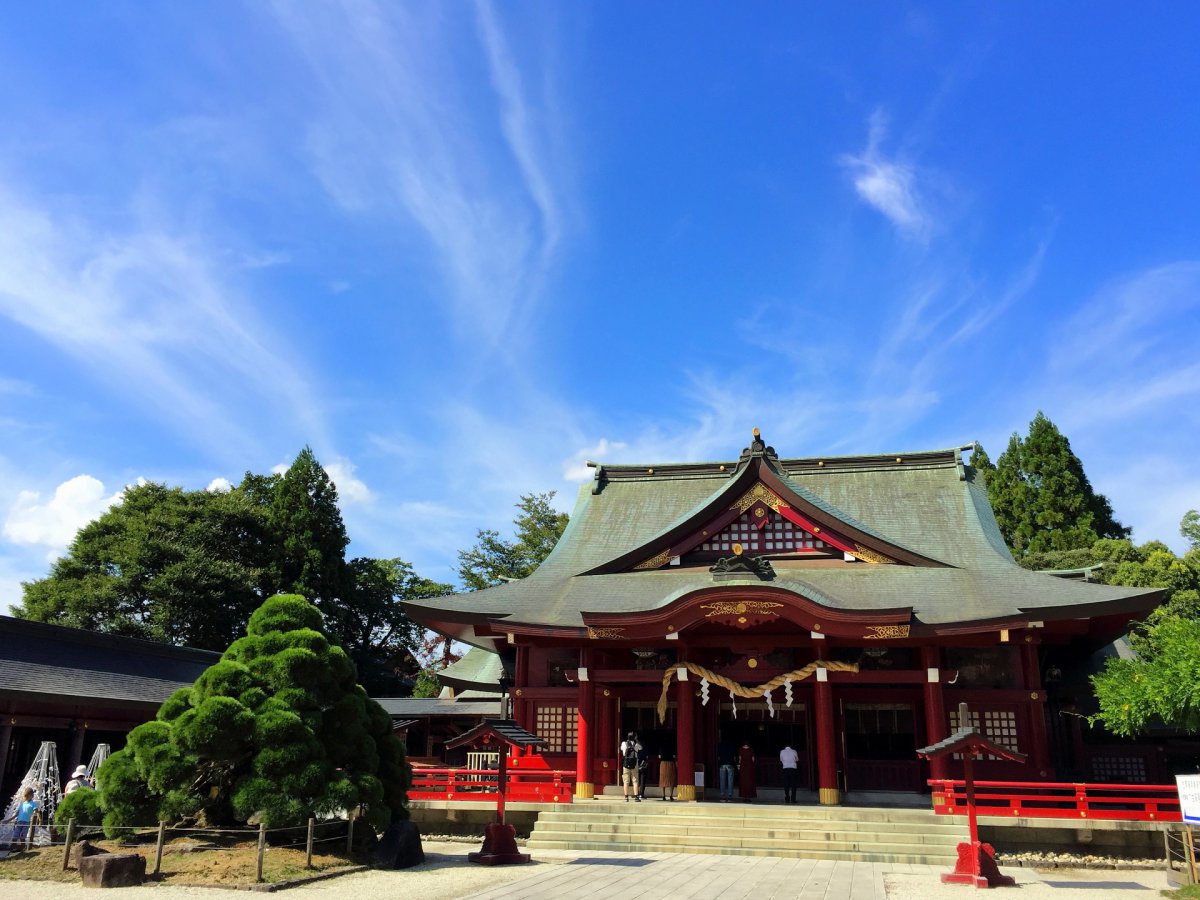 Kasama Inari Shrine is one of the three largest Inari shrines in Japan, and its deity was awarded the Senior First Rank, the highest court rank granted to shrines. The legends says that the shrine was founded in 651 during the reign of Emperor Kotoku.
Several events are held at Kasama Inari Shrine throughout the year. One of the main events at the shrine is "yabusame", which is the ceremonial form of equine archery in autumn and serves as a divination for the year's harvest. On November 3 every year, the members of the Ogasawara School of Mounted Archery perform the rite in accordance with ancient precedent with traditional costumes of Kamakura warriors. As many as 100,000 people gather each year for this event.
Another popular event is the Chrysanthemum Festival which is held usually from late October to late November when the blossoms are in bloom. Begun in 1890, the Chrysanthemum Festival at the Kasama Inari Shrine is the oldest in Japan. The shrine gardens were designed specifically for the exhibition of chrysanthemum flowers and as many as 600,000 people visit for the festival every year.
Access
Kasama Inari Shrine is located 20-minute walk from JR Kasama Station. JR Kasama Station is about 25 minutes from Mito Station on the JR Mito Line, or about 80 minutes from Ueno Station in Tokyo.
9. Kyoyuzen Hanamiyako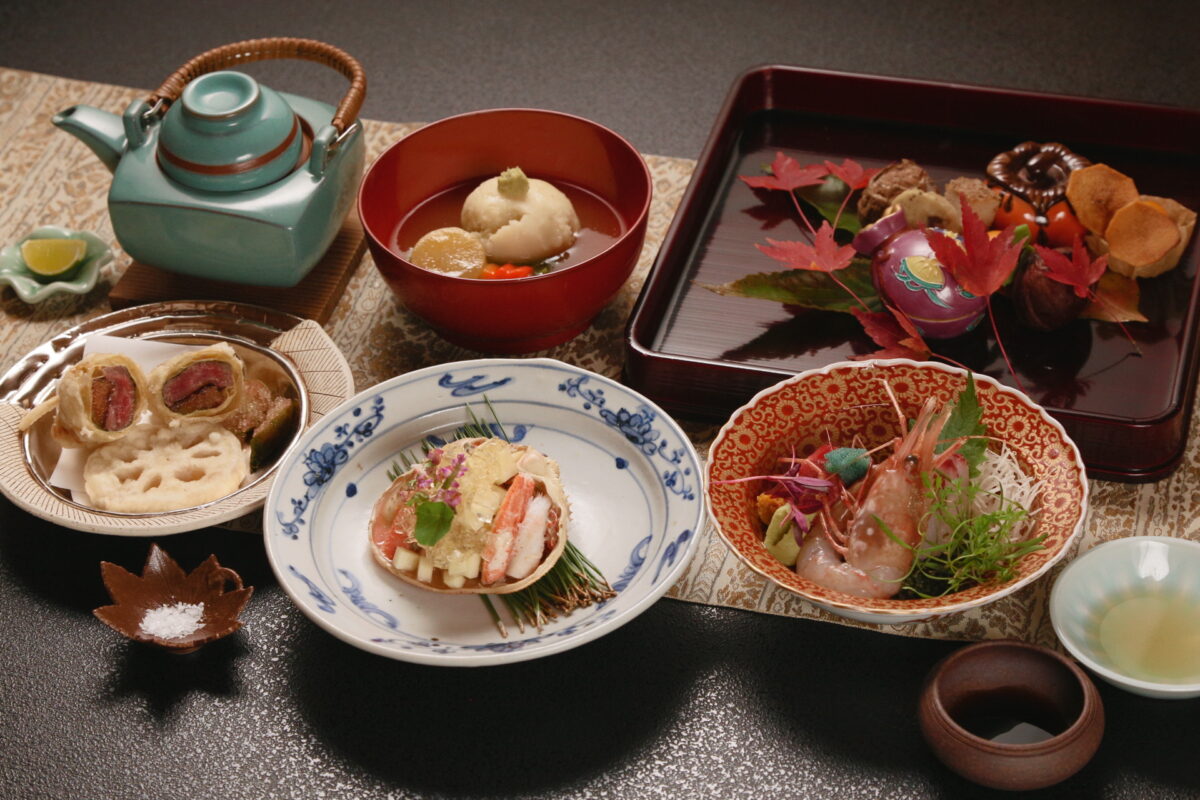 Do you want to try some of the best Japanese cuisine that you will ever have in your life? In the city of Hitachinaka that is well known for Hitachi Seaside Park, lies an amazing Japanese Kaiseki style restaurant called Kyoyuzen Hanamiyako that is in the Gault et Millau restaurant guide. It will be a one of a kind kaiseki lunch experience where you will get a personal lesson on how to properly use the utensils, as well as an explanation of the unique restaurant's interior design and traditional high quality Ibaraki prefecture crafts on display. After the delicious meal you will move to the tea room inside the restaurant, where the restaurateur himself(who also happens to be a tea ceremony master) will perform an entertaining tea ceremony along with Japanese sweets just for you. If you want to get the full experience, you will have the option of adding on an alcohol pairing course that offers amazing hand picked Japanese alcohol from throughout the country.
Access
8 minutes by taxi from the east exit of Katsuta Station on the JR Joban Line
The limited express Hitachi and the limited express Tokiwa all stop at this station
10. Ushiku Chateau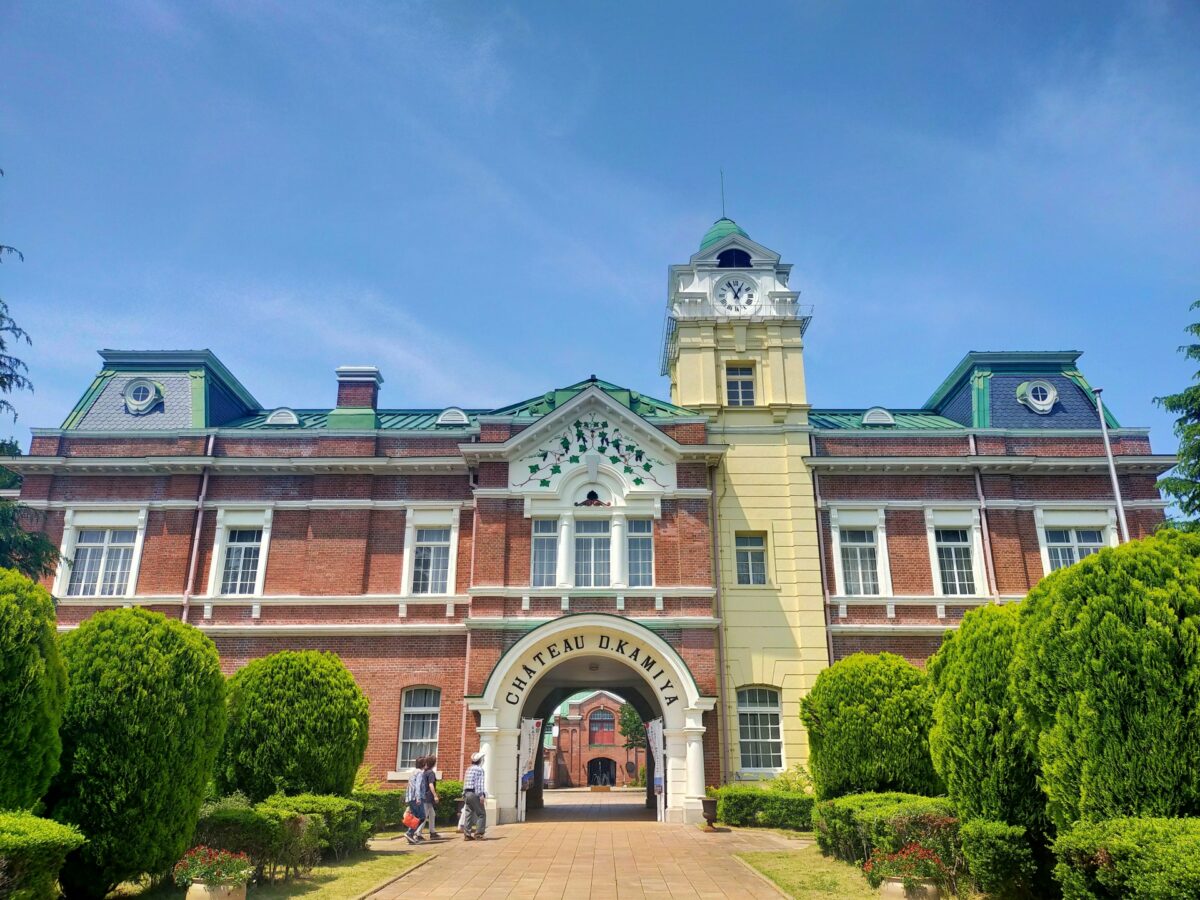 This is the first brewery in Japan to produce wine from grape cultivation to brewing and bottling. It was founded in 1903 by Kamiya Denbee. At its peak, as many as 130,000 vines were planted. Although after World War II the vineyards were reduced due to agricultural land reform, it was reopened as a leisure site with restaurants and shops. Recently the restaurants and shops were closed, and now you can find a large garden with greenery, a beautiful memorial hall and museum which are made with bricks. The exhibitions in the memorial hall and museum include information on how Japanese wine was made at the beginning of the 20th century, pictures and actual equipment which were used for wine making, advertising posters and alcoholic beverages sold in the group.
Access
8-minute walk from Ushiku Station on JR Joban Line.
11. Ushiku Daibutsu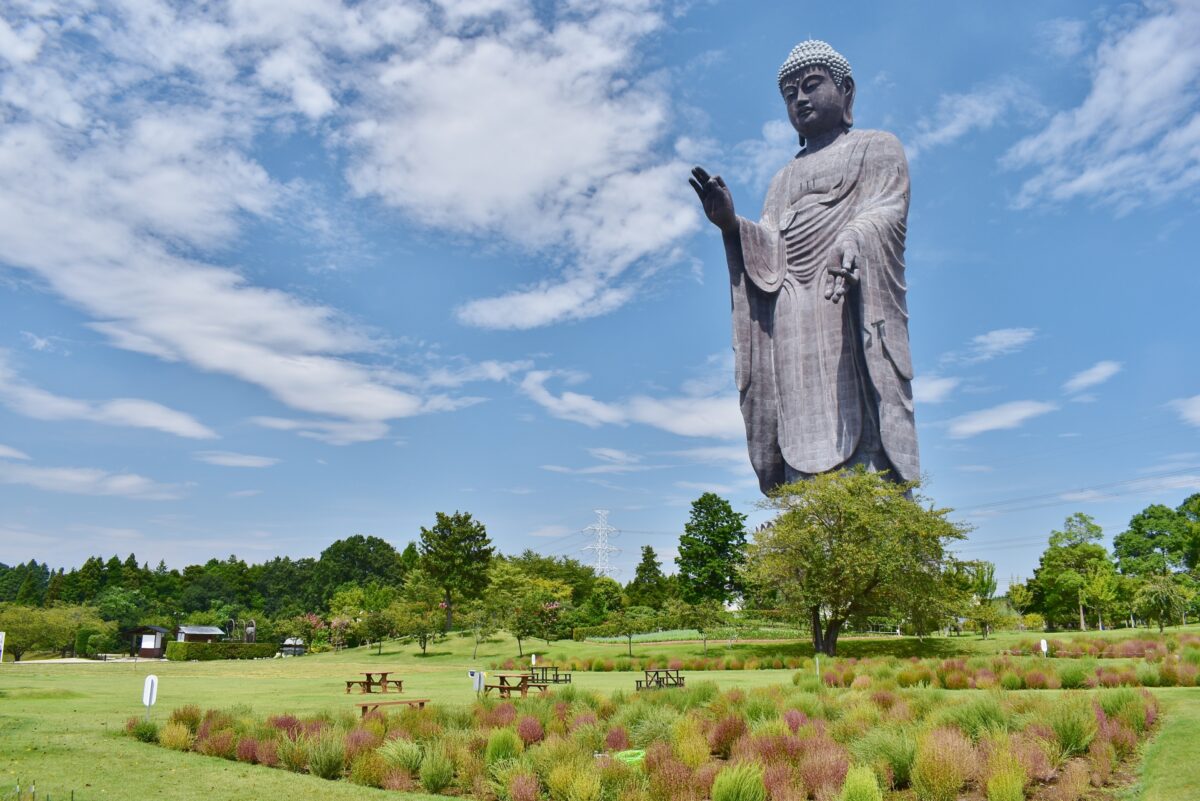 Ushiku Daibutsu is the tallest buddha statue in the world with 120 meters in height. It's three times bigger than the Statue of Liberty in New York.  Inside of the Daibutsu is actually a temple. It consists of five floors and the observation deck which is a chest part of the Daibutsu. On the first floor it's "the world of light", you'll walk through the dark which represents humans' desires and once the second door opens, you'll see a ray of light of mercy. On the second floor, the exhibition of the Ushiku Daibutsu can be seen and there's a space where you can experience shakyo, copying Sutra. On the third floor is the main hall of the temple and it's the world of gold. The room is surrounded by about 3,400 small golden buddha statues on the walls. On the fourth and fifth floor, there lay the Buddha's relics and the observation deck where you can see the view at 85 meters high. If it's clear weather, you can see Skytree and Mt. Fuji! 
Access
15 minutes by taxi from JR Joban Line Ushiku Station or 20-30 minutes by bus (get on the bus at Higashi 2-ban noriba toward Ushiku Daibutsu or Ami Premium Outlet, and get off at the Ushiku Daibutsu bus stop)
12. Lake Kasumigaura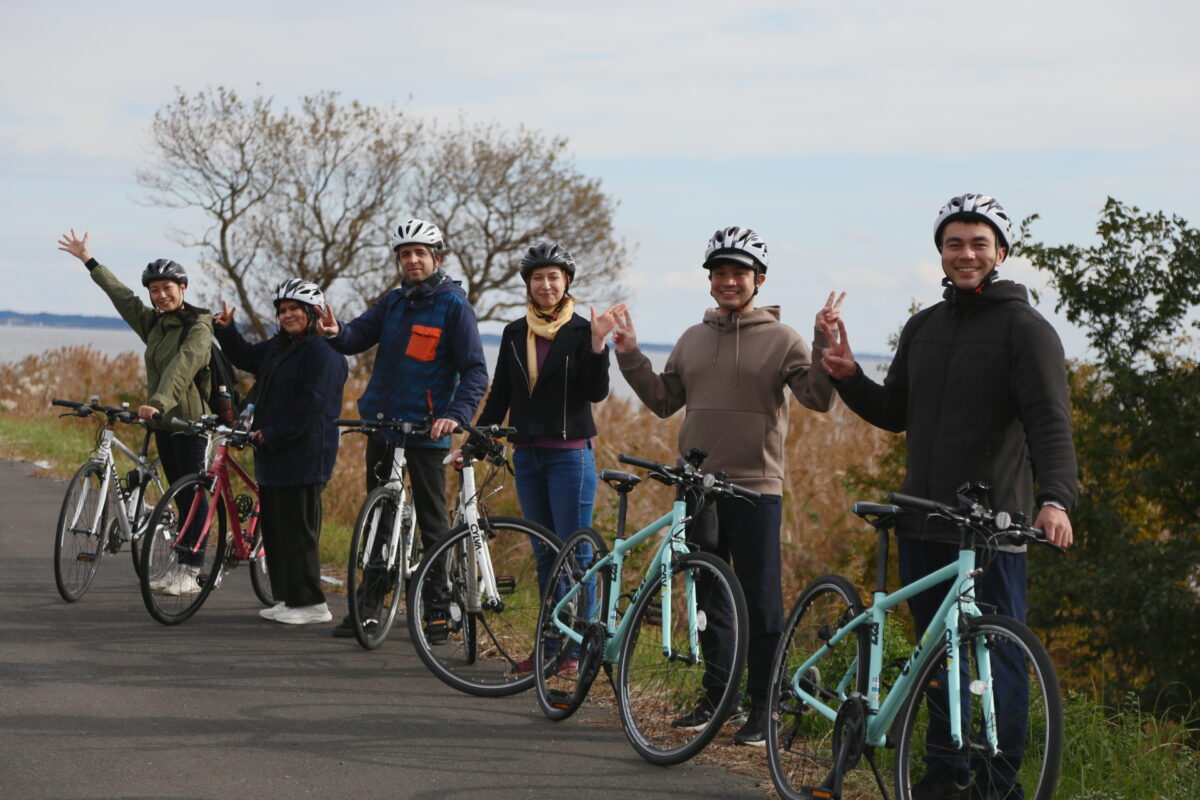 Kasumigaura is the second largest lake next to Lake Biwa in Japan. One third of Ibaraki prefecture is actually covered by this lake. You can enjoy the ferry ride in this vast lake. Also it's a popular spot for fishing since it's rich with natural sources and is home to various kinds of fishes and wild animals. In summer, hobikibune, sailing boats are running and tourists can see and take pictures of them closely on the accompanying boat. These sailing boats were originally used for fishing from 1880 for about 100 years in this area.
Want a fun guided experience of Kasumigaura? Ibaraki prefecture is the biggest lotus root producing prefecture in all of Japan, making it the best place to both try your hand at digging up the local delicacy and then eating your own pickings. First ride around Lake Kasumigaura on a smooth, scenic course that people of all ages and abilities will be able to enjoy. After arriving at the lotus root fields, you'll have the chance to meet the friendly local farmers that will teach you and assist you in harvesting the popular regional root. Once harvesting your own lotus roots, that makes for an experience in itself, you'll have a nice barbeque and get to taste the fruits(vegetables) of your labors!
Access
Just about a 10 minutes' walk from Tsuchiura Station
13. Ryujin Bridge
Ryujin Bridge is one of the most popular bungee jumping spots, jumping from 100 meters high. It's a big bridge across Ryujin Gorge. When you cross the bridge, you'll see the Ryujin Carillon that consists of three different bells representing love, hope and happiness.
On both sides of the bridge, there are big dragon's paintings on the walls.
There are some seasonal events such as displaying a thousand of koinobori carp streamers flying for Children's Day in May, and lantern festival in the middle of August where about 500 lanterns light up in the evening.
Access
From Hitachi-Ota Station take a bus toward Ryujin Bridge (40 minutes)
Where to stay in Ibaraki
Tabino Hotel Kashima ―Newly opened in April 2020, comfortable rooms and public onsen hot springs which makes you relax after your long day of exploring

Mito Plaza Hotel ―4-star hotel where they have three restaurants on site, luxury atmosphere with antique taste furniture and spacious room

Ryokan Honen Mansaku ―Located near Fukuroda Fall, you can enjoy onsen hot springs including open-air bath with mountain view and great dinner and breakfast
Recommended Tours in Ibaraki
What did you think about Ibaraki? Convenient public transportation makes it easy for you to have a day trip from Tokyo. We hope you have a lot of fun in Ibaraki.
Follow us on Instagram or Facebook for more travel inspiration. Or tag us to get featured!
Happy traveling!
Articles you may also enjoy
---
This post may contain some affiliate links. When you click through and make a purchase we may receive some commission, at no extra costs to you.