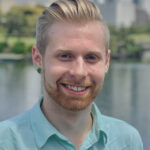 Writer's Profile
Bryce was born in California, and raised near Seattle, Washington! He's been living in Japan for about 5 years now, the first 3 spent studying at Temple University Japan. His main passion in life is writing and producing music, more specifically EDM if anyone is curious! He is very fond of snowboarding, cooking, traveling, playing video games; all of which he'd ideally enjoy with the company of his great friends.
This post may contain some affiliate links. When you click through and make a purchase we may receive some commission, at no extra cost to you.
Japan has a very deep culture of gift giving, and if you plan to live here, work here, or may have some Japanese family members, it's certainly important to know about! But don't worry, as with many other things across Japan, it's been made quite easy and accessible to say the least. No matter where you go in the nation you'll find all kinds of sweets, treats, and other confections that you'll be able to enjoy or let your family enjoy! Today we will introduce to you all kinds of the best Japanese sweet treats and where you can find them. Every region has something unique to offer and often has a pleasant story behind them. From cakes to cookies, pies to pastries, and rice to bananas, this list will surely leave you with a headstart on your souvenir buying!
1. Tokyo Banana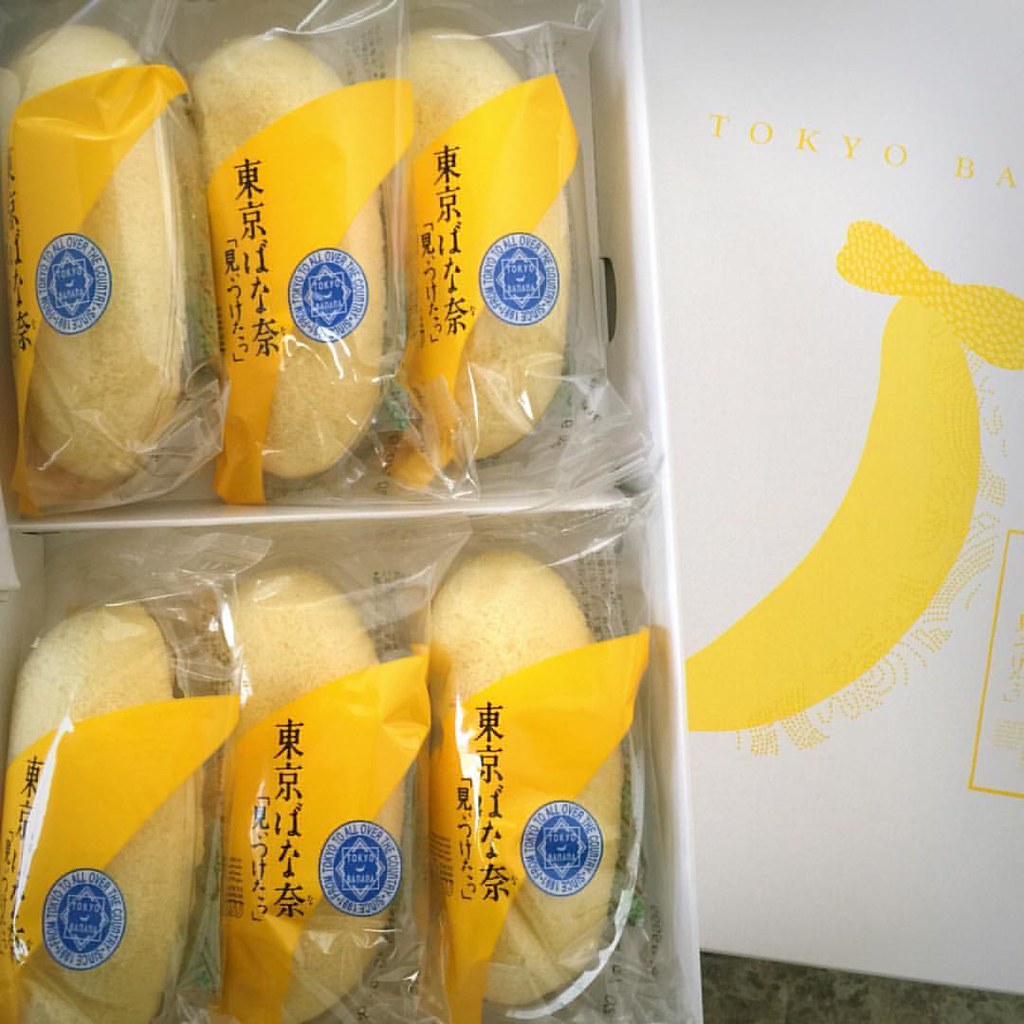 First up on the list is Tokyo Banana! If you love bananas or know someone who does, then this is the best option. And even if that might not be the case, this is certainly the most cute or "kawaii" (very indicative of Japan) on our list. For the last 2 years this treat has been rated the best souvenir from Japan! They offer a variety of styles- all equally banana-y of course. You'll have no trouble finding a banana treat that will perfectly suit you or your friend's taste!
2. Nama Yatsuhashi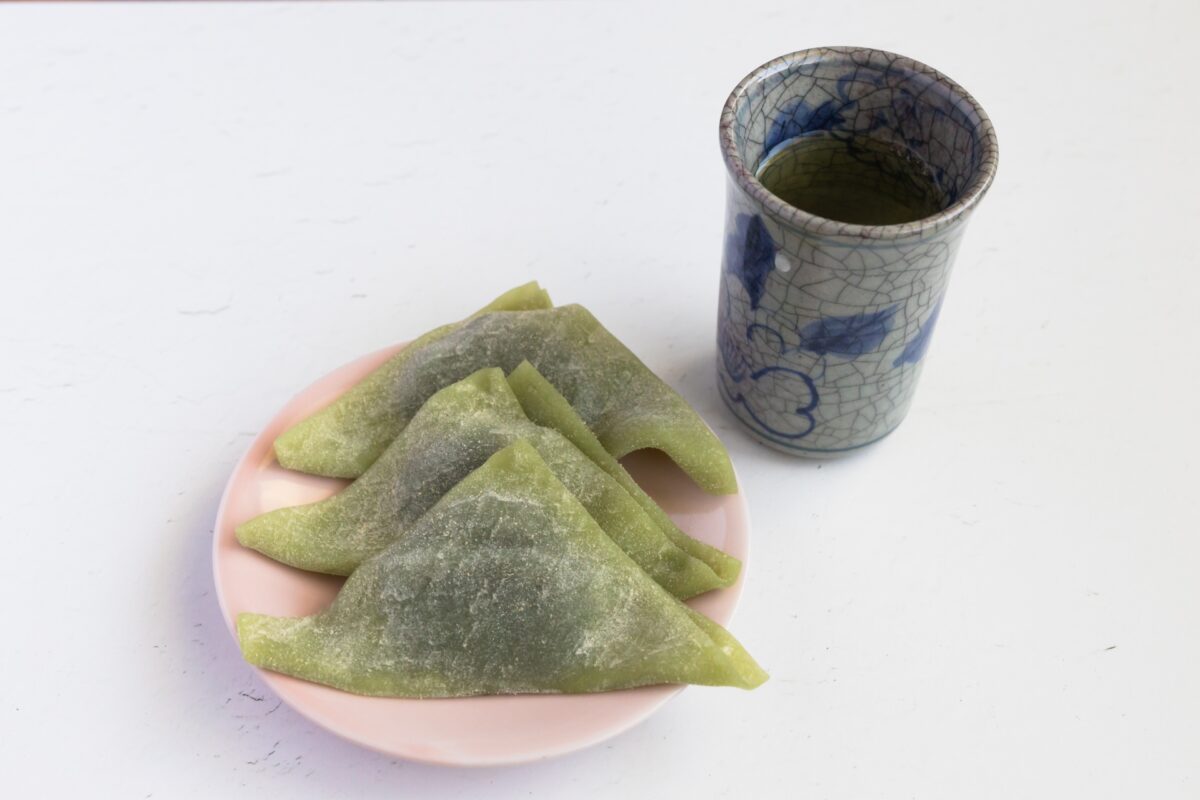 "Wagashi" is a grouping of traditional Japanese sweets and can be directly translated to English as such! They come in a wide variety but always feature traditional ingredients and are not overly sugary. One very notable variety is Kyoto's ever popular Nama Yatsuhashi. This crepe-like sweet is made from rice dough (called "Mochi"), which you'll find in many Wagashi, and is often cinnamon flavored and filled with another common ingredient, red bean paste (called "Azuki"). It's been reported that 40% of all tourists in Kyoto buy these! If you're interested in other Wagashi, then Kyoto is the perfect place to look around; this area is known for its abundance of historical adventures and sightseeing opportunities. There are plenty of other souvenir-worthy treats here!
3. Kibidango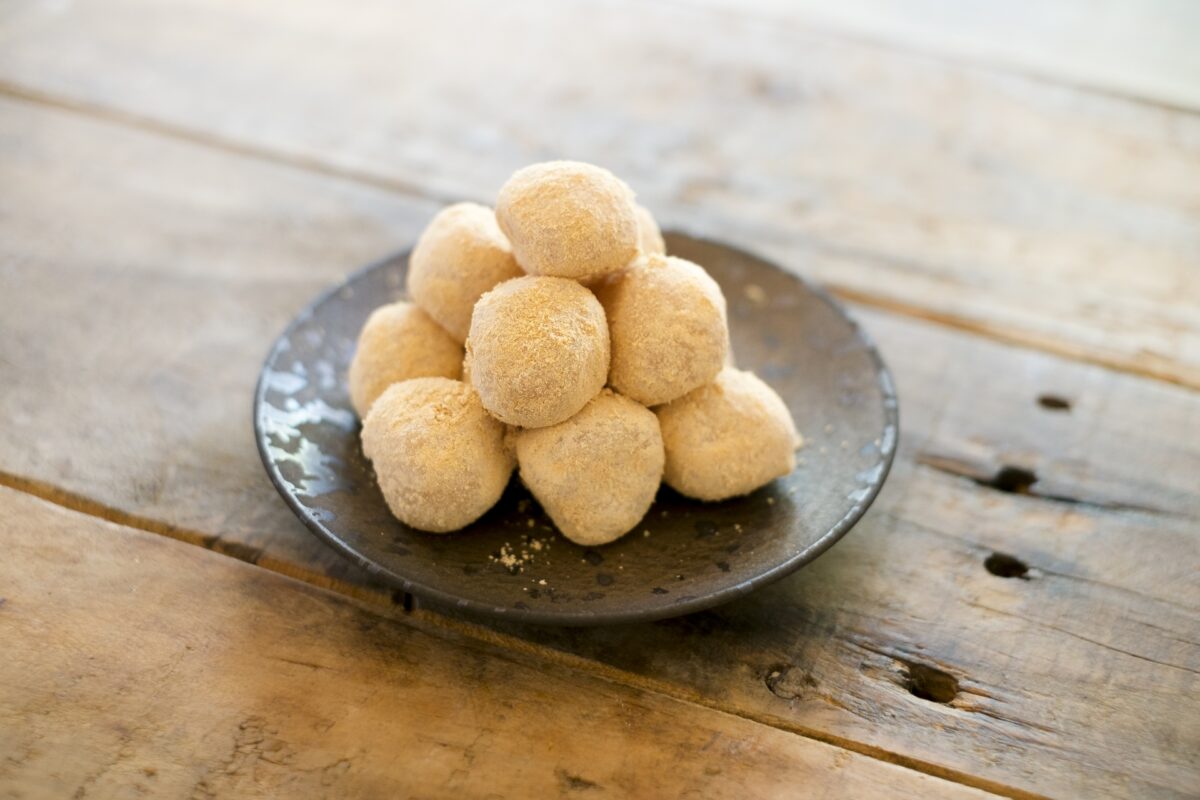 Another wagashi-type treat is the Kibidango. Dango in general are a sort of gooey, doughy little ball that can be flavored with sorts of powder or syrup, etc. Kibidango are made from mochi and are from the Okayama prefecture of the southwestern region of the main island. These come in a wide variety of flavors and styles, and can be found in a variety of stores! 
4. Momiji Manju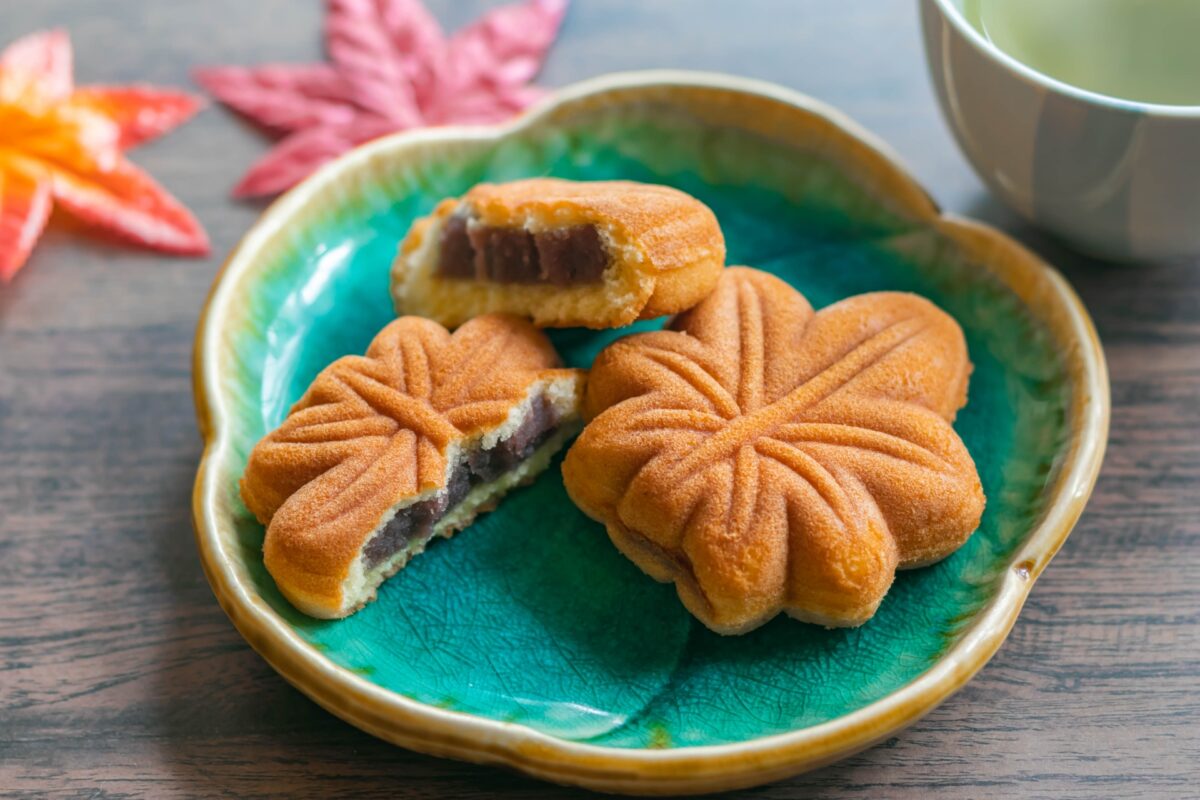 This is a cousin of the ever popular Taiyaki treat! There is a large family of filled pastry treats within Japanese sweets, and the Momiji Manju from Hiroshima is certainly a tasty choice. Momiji means "maple" and the treats are of course shaped like maple leaves. Manju is a type of steamed bun, however these are actually baked into more of a cake-like consistency. They are filled with a variety of traditional sweet bean pastes, including of course a maple flavor. You can even find ones with flavors like chocolate and cream!
5. Castella Cake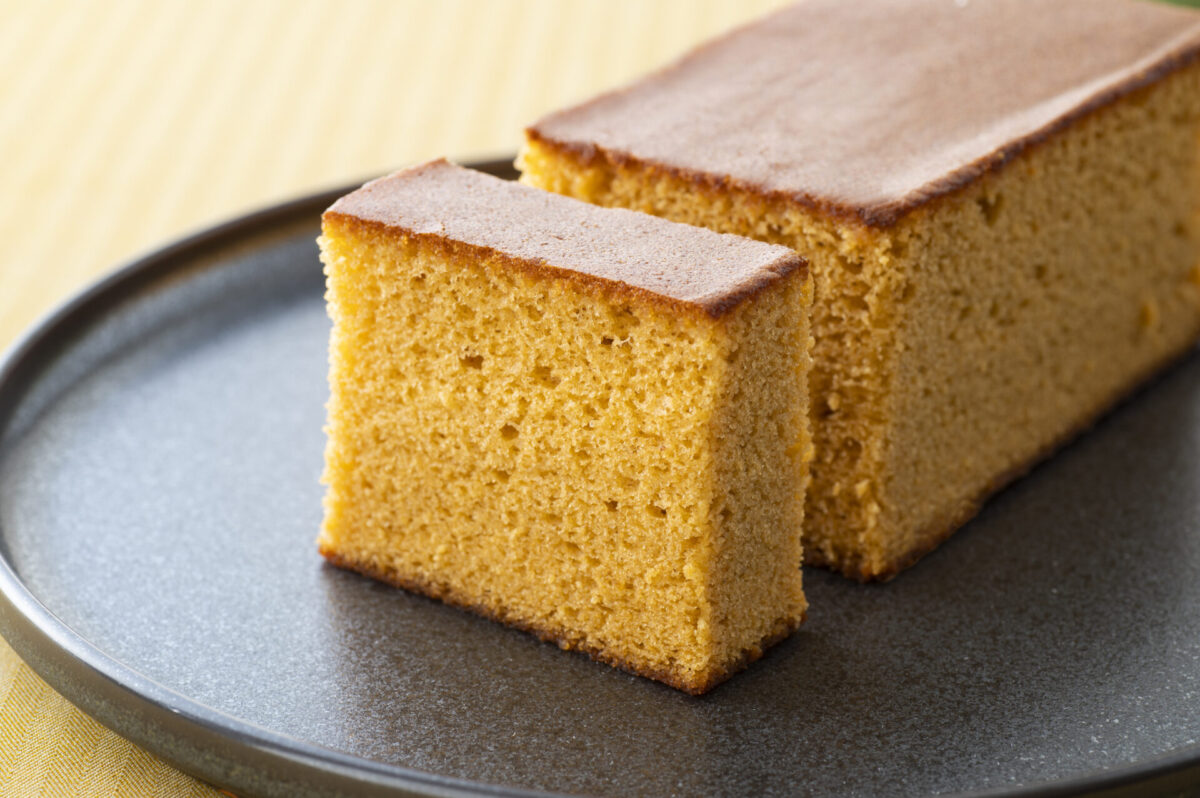 Nagasaki boasts a very simple yet incredibly delicious type of cake called Castella. This treat has more of a European essence but it has surely claimed a spot among all the famous Japanese treats out there. The cake is a dense, yellow, sugary, complexion and is simple but absolutely delicious! The roots of the treat go back to the 16th century and can be attributed with ties to Holland, China, Portugal and Spain. 
6. Chinsuko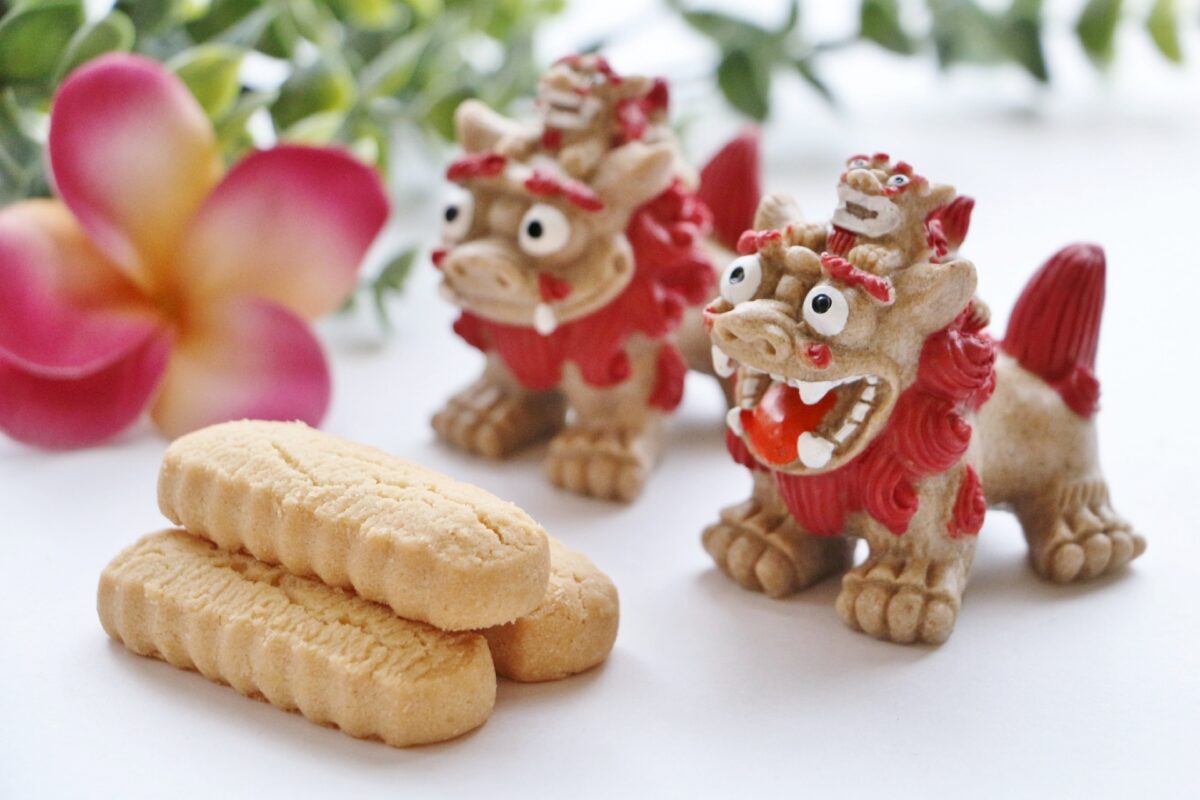 Another treat with remarkably tasty simplicity is the Chinsuko from Okinawa. If you have the opportunity to visit this distant island of Japan, you'll already be in for a treat. Go ahead and brag to your friends and family that you got to go to one of Japan's tropical paradises by giving them some of these tasty treats! The cookie or biscuit-like texture is just as enjoyable as its subtly sugary taste.
7. Gold Leaf Ice Cream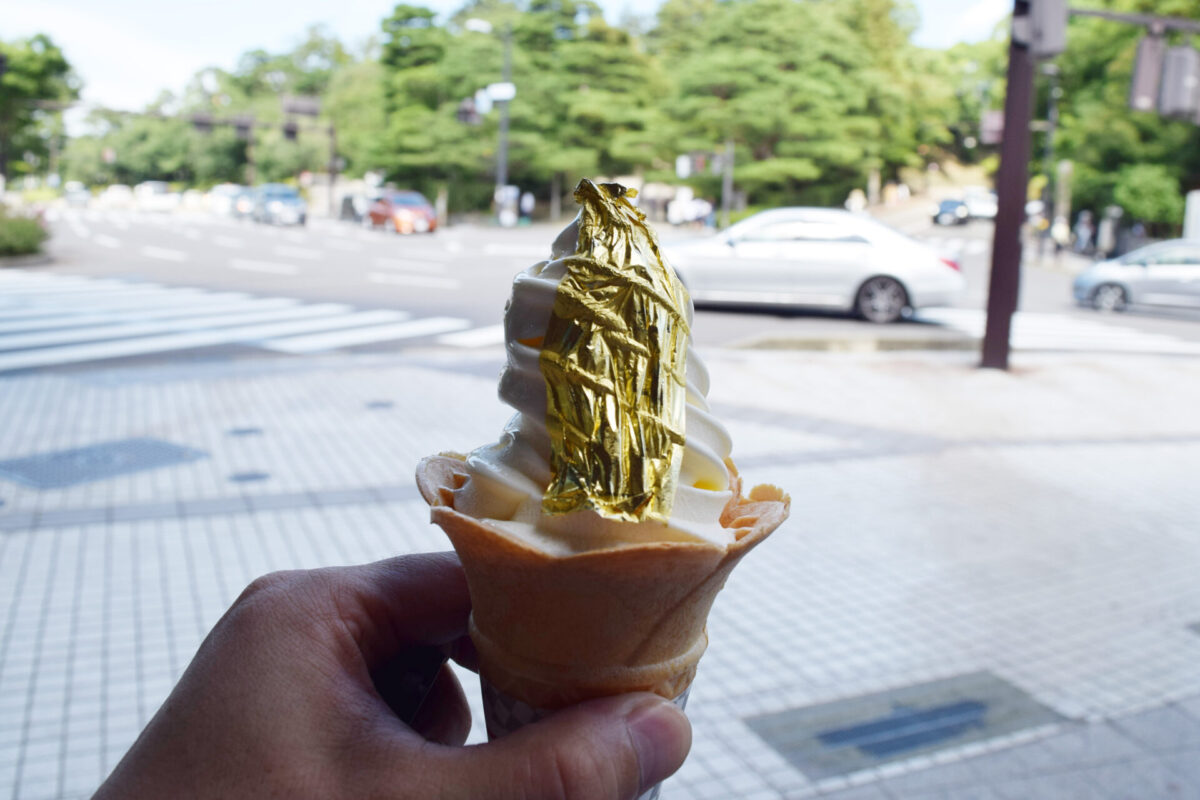 Do you love soft serve ice cream? What if we told you there's a gold version of it in Ishikawa? It may be hard to believe, but yes, you can get a golden cone of soft serve ice cream. Nothing says "I scream for ice cream!" quite like this place! It's also interesting to know that Kanazawa, the area of Ishikawa in which the store is located, actually produces 99% of Japan's gold leaf! 
8. Shiroi Koibito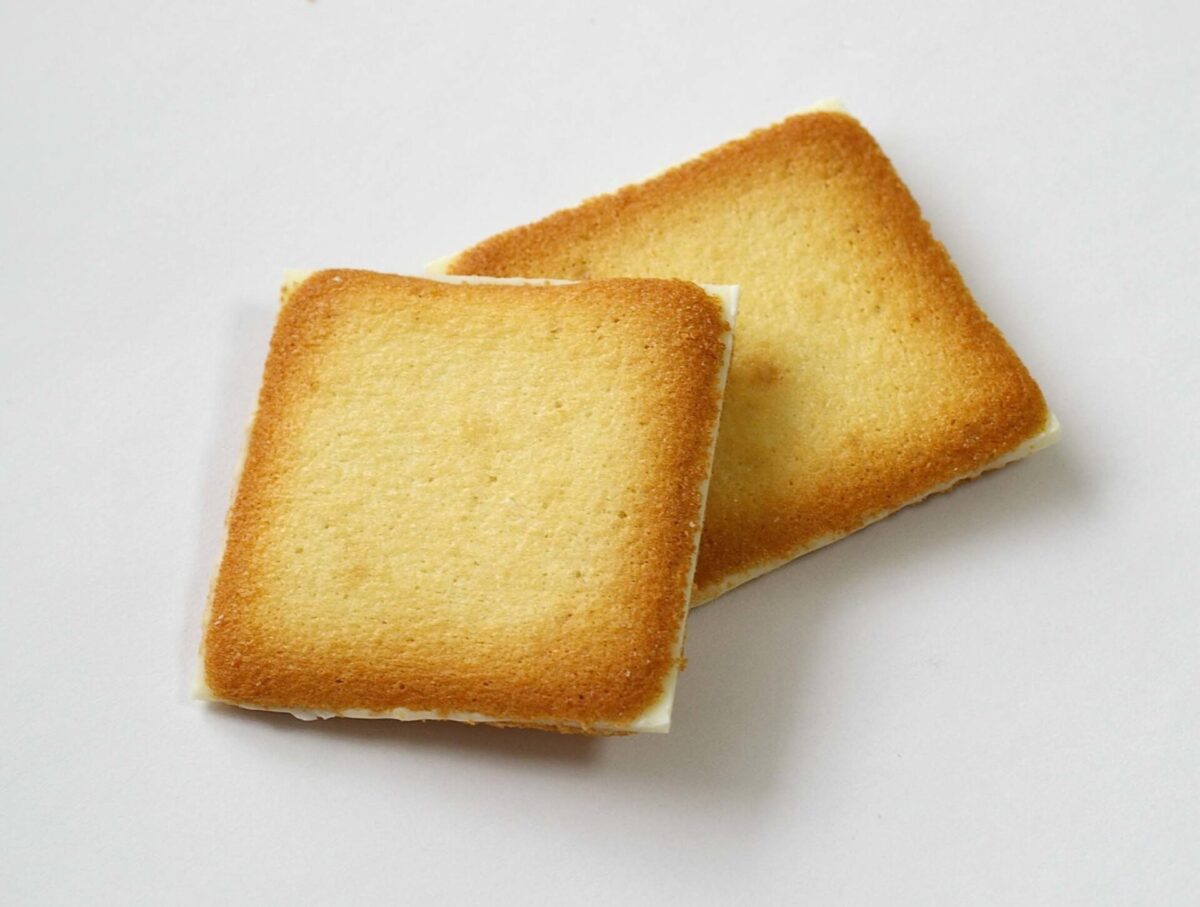 Another European style confection called Shiroi Koibito, directly translated to "White Lover", is definitely a reliable choice. Another simple yet delicious treat: Chocolate is sandwiched between Langue de chat (a kind of cookie). Hokkaido, the northernmost region of Japan, is the place to know! There is even a theme park dedicated to the cookies here. Actually, it's where the cookies are made, so be sure to check it out if you ever head to Hokkaido.
9. Unagi Pie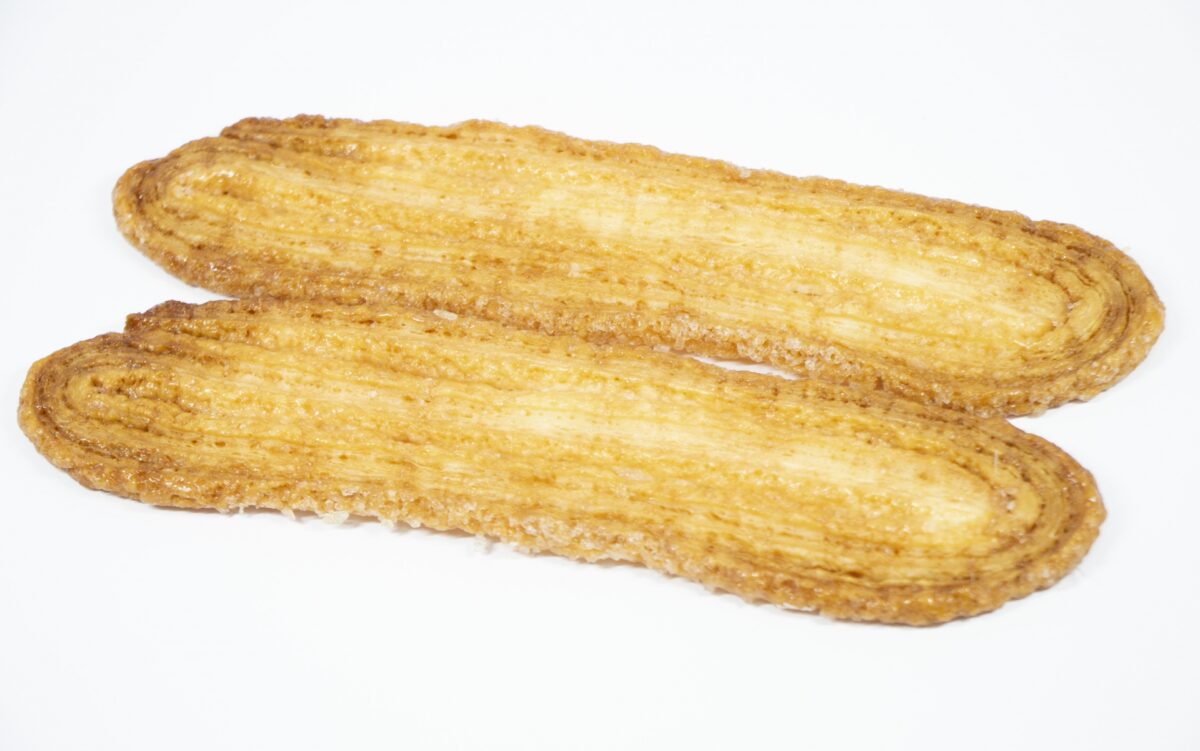 If you already know what Unagi is, you must be thinking: "uhh, what?"… Well, hear us out; it's quite the treat! And yes, it does contain Unagi! For those of you who don't know what Unagi is, it's eel! You would be very surprised to find out just how much eel lends itself to confection. What's more is that this treat also contains garlic! It's also recommended to enjoy these at night. Head down to Shizuoka to try these long, crunchy pies, you wont regret it!
10. Kininaru Ringo
Aomori is in the northernmost part of the main island of Japan and offers to the rest of the nation a wonderful treat: the "Kininaru Ringo". Ringo means apple (not beetle), and kininaru means "to become interested". It's a bit funny sounding to directly translate it, but either way, you're interested, right? So, basically it is an apple that is soaked in syrup and then fried in a flakey crust until it's nice and crispy. Somewhat like an apple pie and caramel apple mixed together! Whichever one of those you like, you'll definitely enjoy this treat.
Japan Wonder Travel Tours
Japan Wonder Travel is a travel agency that offers guided tours throughout Japan.
From private walking tours to delicious Food and Drink tours, we can help you organize the best tours just for you! If you want to explore Japan and learn more about the history and backstories of each area you are visiting, our knowledgeable and friendly English speaking guides will happily take you to the best spots!
In addition, we can provide you with any assistance you may need for your upcoming trip to Japan, so please feel free to contact us if you have any questions or need some help!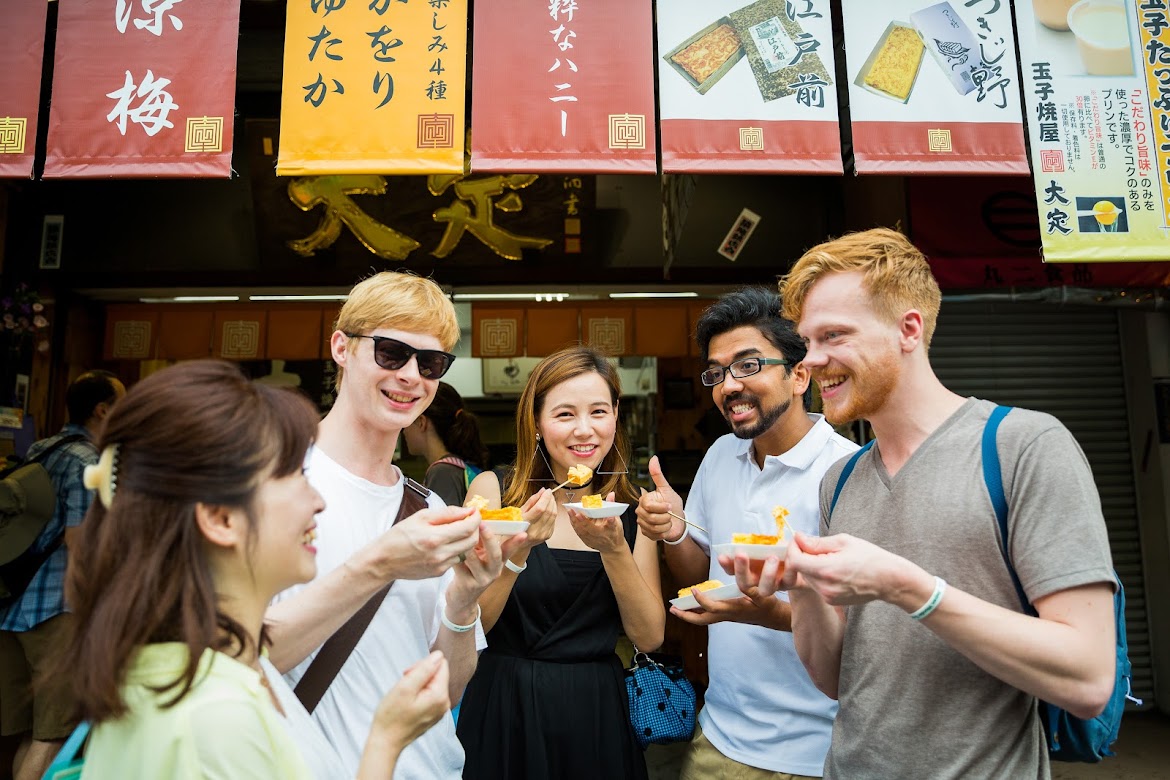 ▶Tokyo 1–Day Highlights Private Walking Tour (8 Hours)
There's no better way to explore an area than taking a tour with a knowledgeable local guide. You will have the chance to learn about the history and interesting background stories of Tokyo, as well as discover some hidden gems which can be hard to do without a guide.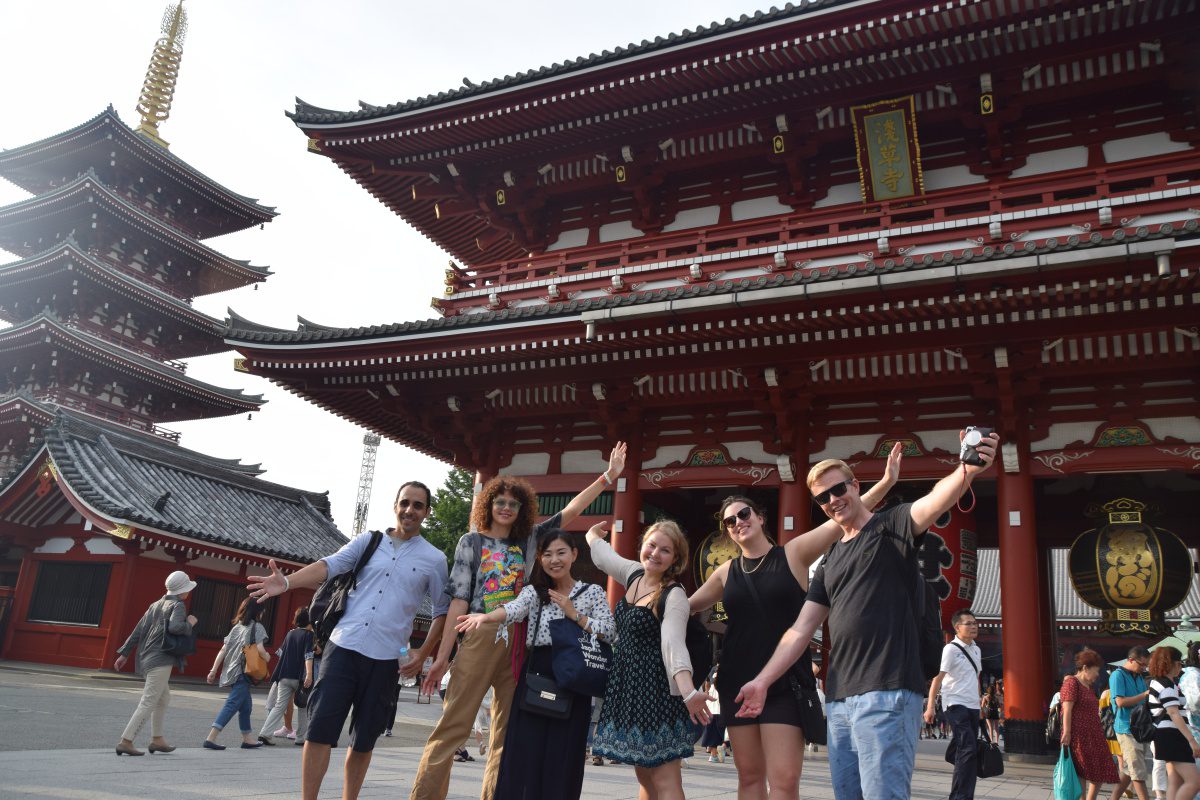 ▶Mt. Fuji Day Trip Bus Tour from Tokyo
Experience the breathtaking views of Mt. Fuji by visiting the highlights of the area on our guided sightseeing bus tour! Departing from Shinjuku in central Tokyo, you can travel comfortably to all of the best spots in the area by bus.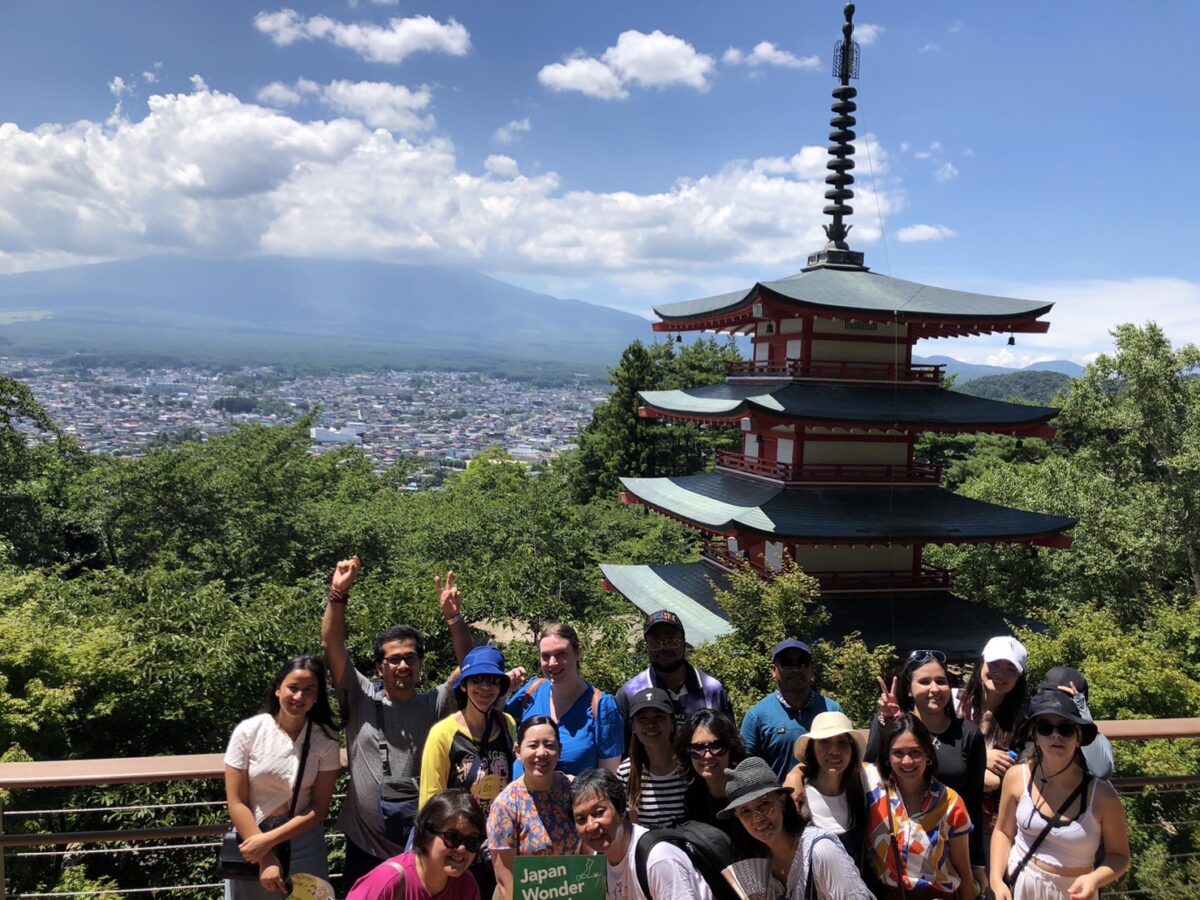 ▶Kyoto Private Full Day Walking Tour
On this full-day private tour of Kyoto, you will be able to see the highlights of Kyoto in just one day and at the same time develop a deeper understanding of both the culture of the area and Japan as a whole.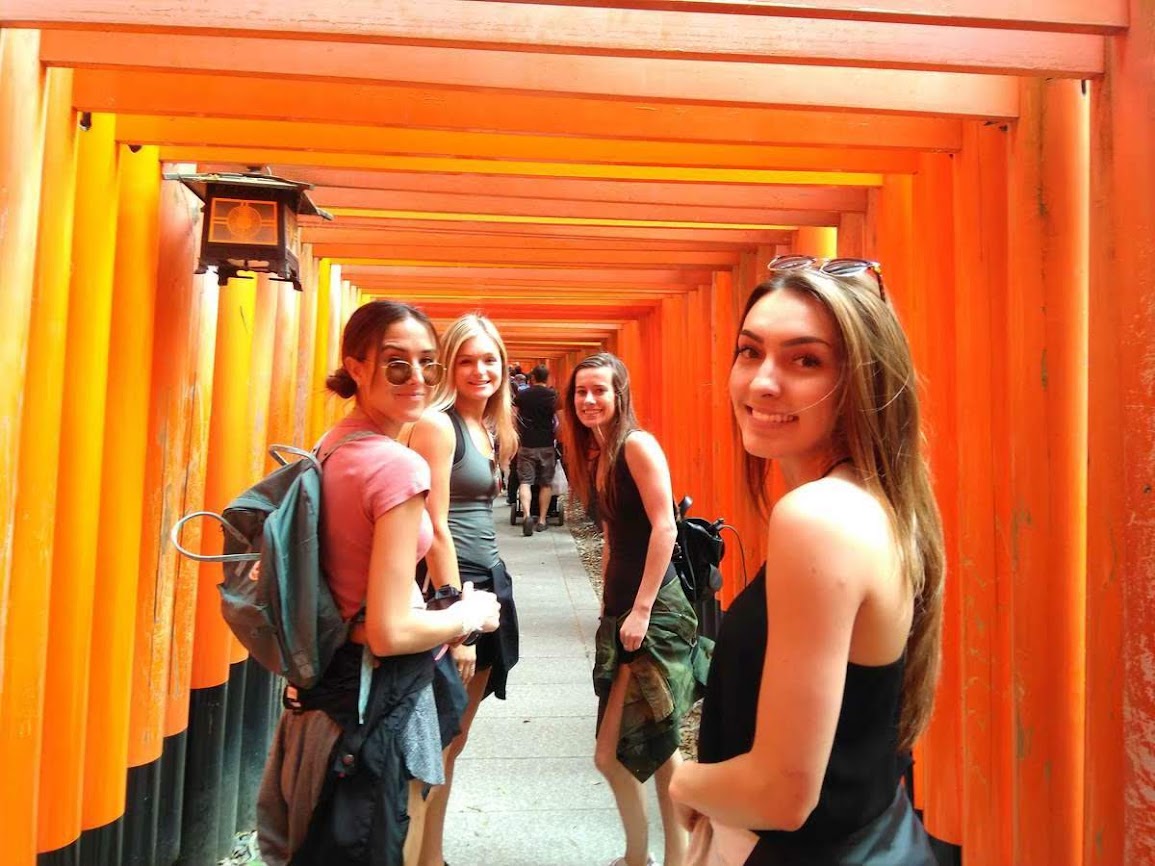 Find the other Tours
▶Tour Packages
If you want to make travel easier, we suggest you look into tour packages.There are a wide range of tour packages out there to suit the accomodate for each traveler needs. Click the button below to find the best tour package from various Tour Operators!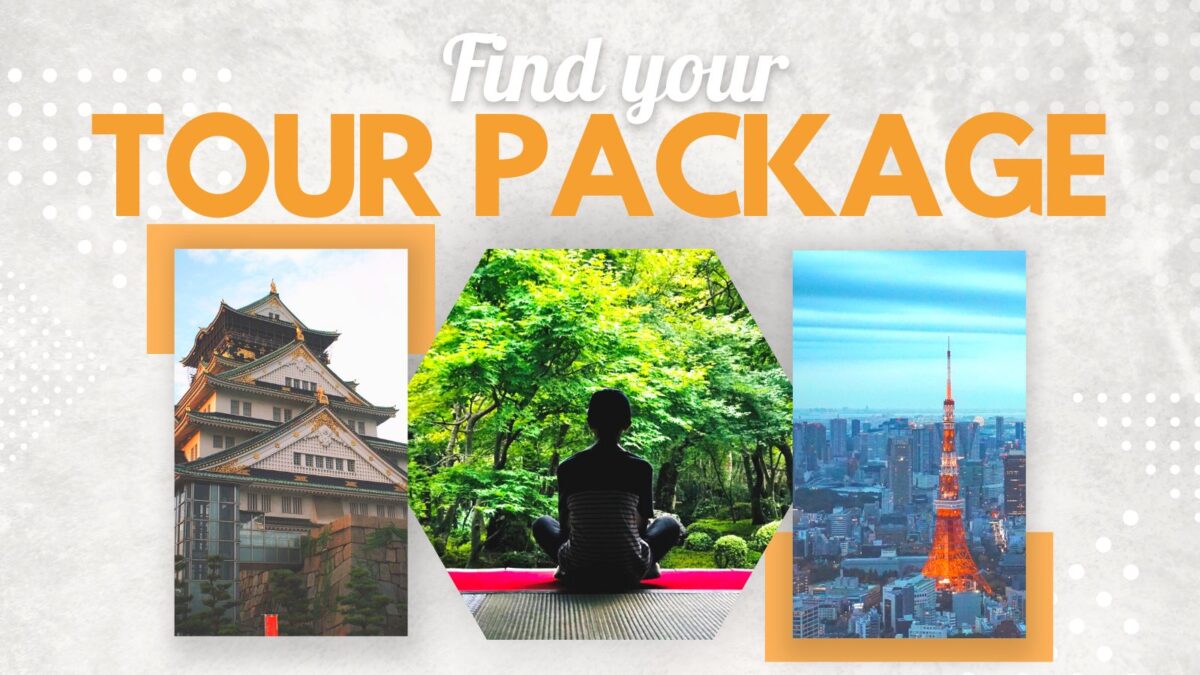 Follow us on Instagram, Facebook, Twitter, and TikTok for more travel inspiration. Or tag us to get featured!
Happy traveling!
Stay informed of the best travel tips to Japan, the most exciting things to do and see, and the top experiences to have with the Japan Wonder Travel Newsletter. Once every two weeks we will introduce you to our latest content.
Other Articles you Might be Interested in