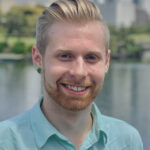 Writer's Profile
Bryce was born in California, and raised near Seattle, Washington! He's been living in Japan for about 5 years now, the first 3 spent studying at Temple University Japan. His main passion in life is writing and producing music, more specifically EDM if anyone is curious! He is very fond of snowboarding, cooking, traveling, playing video games; all of which he'd ideally enjoy with the company of his great friends.
This post may contain some affiliate links. When you click through and make a purchase we may receive some commission, at no extra cost to you.
If you're a Harry Potter fan traveling to Japan, you're in luck! You wouldn't think that Japan of all countries would be a great place to experience the world of Harry Potter but it surprisingly is! From magical theme parks to Harry Potter-themed cafes, Japan has everything a Potterhead could ask for. So, put on your wizard robes and get ready to explore the best Harry Potter things to do in Japan!
1. Warner Bros Studio Tour Tokyo: The Making of Harry Potter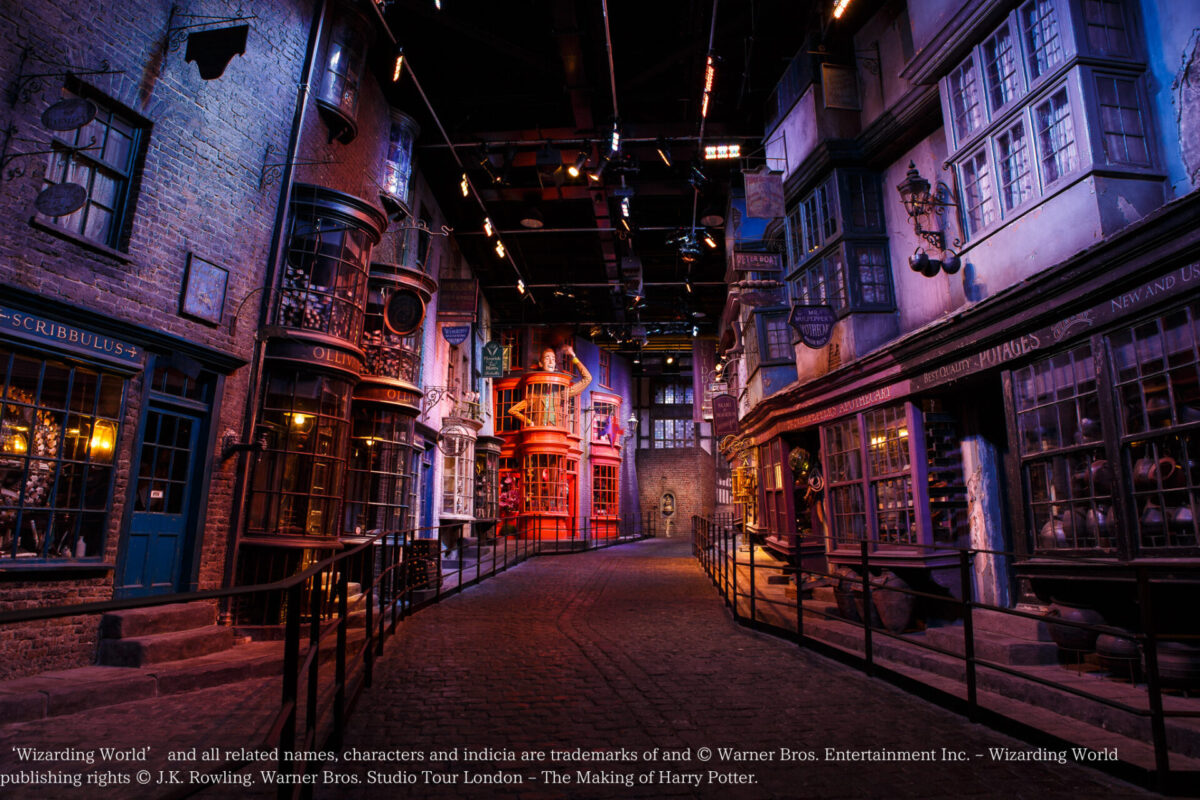 If you've ever dreamt of stepping into the magical world of Harry Potter, or wanted to know in detail how the series was made, the Warner Bros Studio Tour Tokyo is the perfect place to start. It isn't open yet, though! Come this summer on June 16 2023, you'll be able to get a behind the scenes look at the magic. It will be located in Toshimaen, and the Toshimaen station is being renovated to look like the Hogsmeade Station where the Hogwarts Express arrives with the students. We will touch more on that next! This immersive experience will allow you to see authentic sets, costumes, and props from the films, as well as interactive exhibits. You can even take a ride on a broomstick through London and Hogwarts! This is a must-visit destination for all Harry Potter fans.
2. Toshimaen and Ikebukuro Stations
Some of the most famous scenes from Harry Potter are of course the train and platform scenes. If this is something you love about the movies, then you're in luck. Both Toshimaen and Ikebukuro Stations that are nearby the soon to open Studio Tour will undergo renovations to look like the stations from the movies! Toshimaen Station will be putting in a new structure as well as a dark red platform that will resemble Hodsmeade Station, where the Hogwarts Express pulls into. Ikebukuro Station will also be getting some big changes, with brown brick walls and analog clocks, making for a atmosphere that resembles London's King's Cross station, where the parents see off their kids at the start of every school term. Both stations should be done with renovations in the spring of 2023, just in time for the opening of the Studio Tour.
3. The Wizarding World of Harry Potter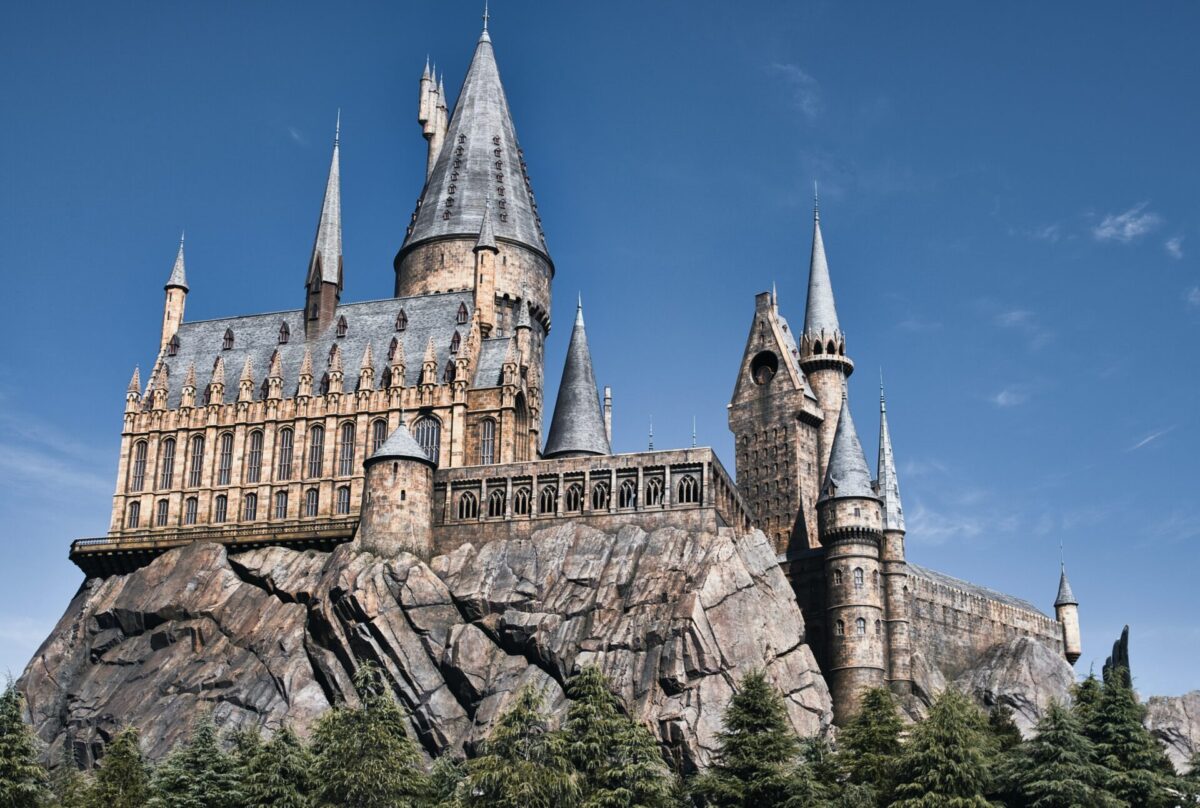 The Wizarding World of Harry Potter in Osaka is a dream come true for Potterheads. You may be familiar with the original park in Orlando, Florida that is in the Universal Studios theme park there. This theme park is similar to the Orlando location but smaller. You can stroll along Hogsmeade which features rides, shops, and attractions based on the Harry Potter books and films. Not all the same attractions are available, but you can ride exciting Harry Potter and the Forbidden Journey, explore Hogwarts Castle, and try Butterbeer all the same. There are also plenty of Harry Potter-themed shops where you can buy souvenirs and merchandise. This is definitely the most immersive opportunity in Japan, so you won't want to miss this magical theme park.
▼Book your Universal Studio Japan Tickets and Hotel Stay Package
4. Akasaka Station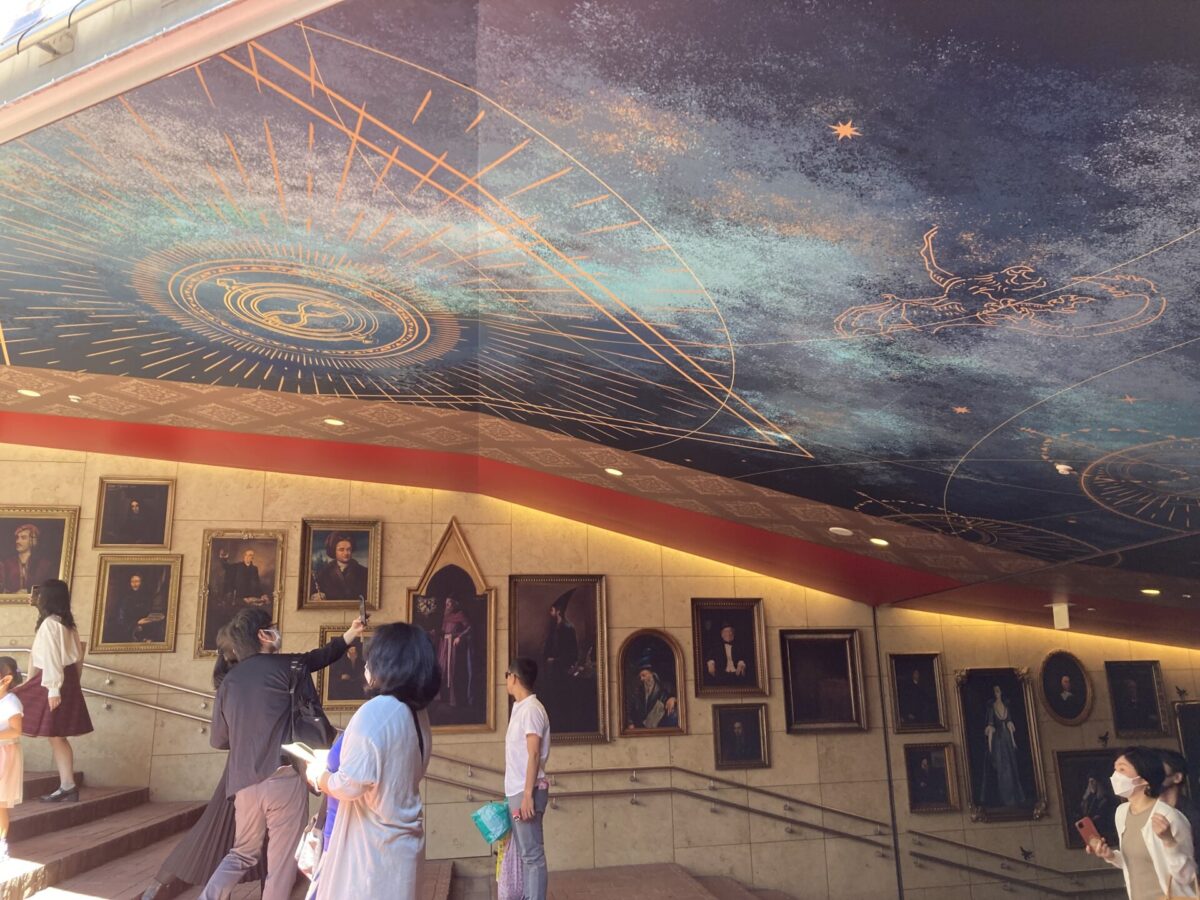 At Akasaka Station, when you take the exit towards the TBS Akasaka ACT Theater, you will be in for a magical surprise. The stairs resemble the Grand Staircase in the movies, making for a grand entrance as you make your way up to the theater. As you walk up you will see all of the portraits on the walls, as well as the Time Turner that makes an appearance in the play Harry Potter and The Cursed Child that we will get into next.
5. Harry Potter and The Cursed Child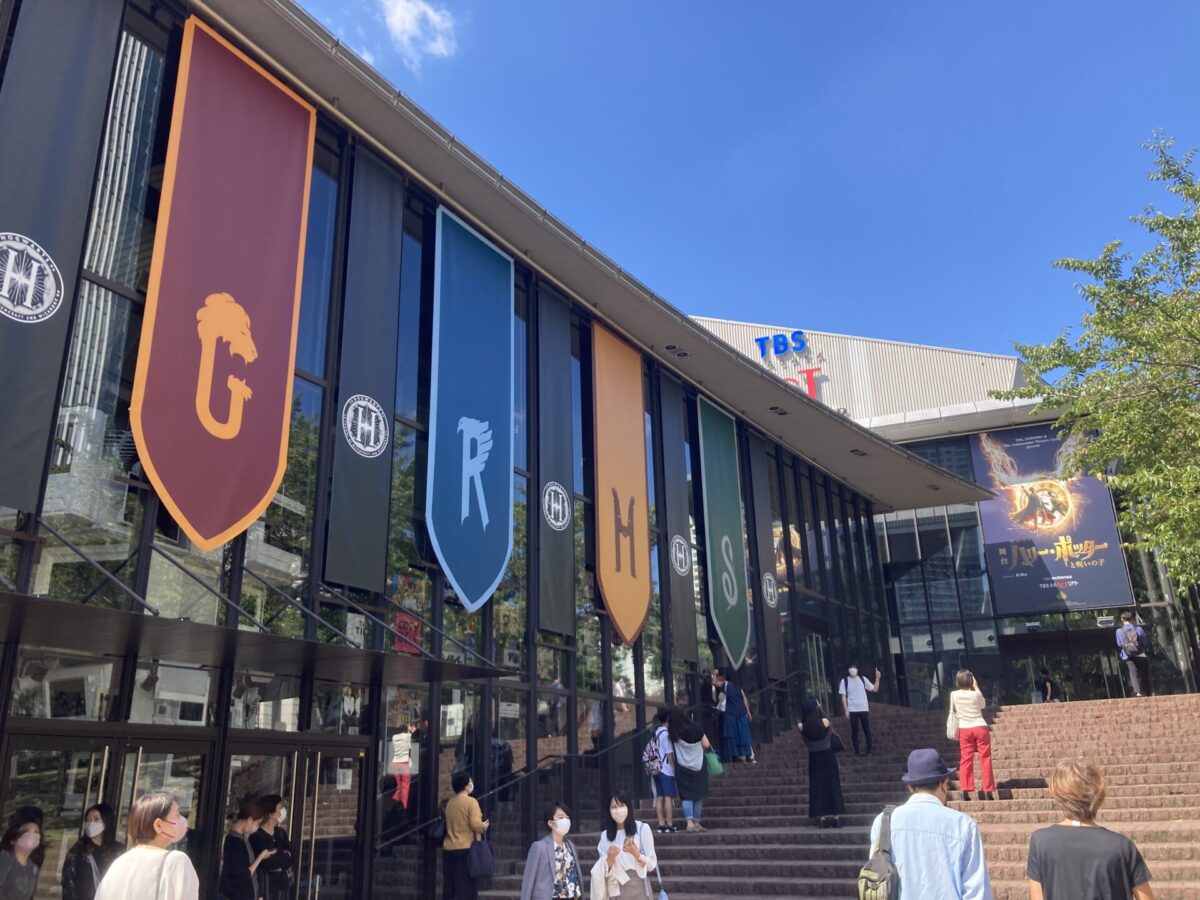 If you're a fan of the Harry Potter books, you won't want to miss "Harry Potter and The Cursed Child" in Tokyo. This two-part stage play is a sequel to the original Harry Potter books and follows the story of Harry Potter's son, Albus. The play has received rave reviews and features stunning special effects and performances. Any Harry Potter fan should want to know about what happens after the last book. And like we said, it's gotten great reviews, so don't worry about it tainting the original series. Plus, what's a better way to enjoy it than an actual play?
6. Harry Potter Cafe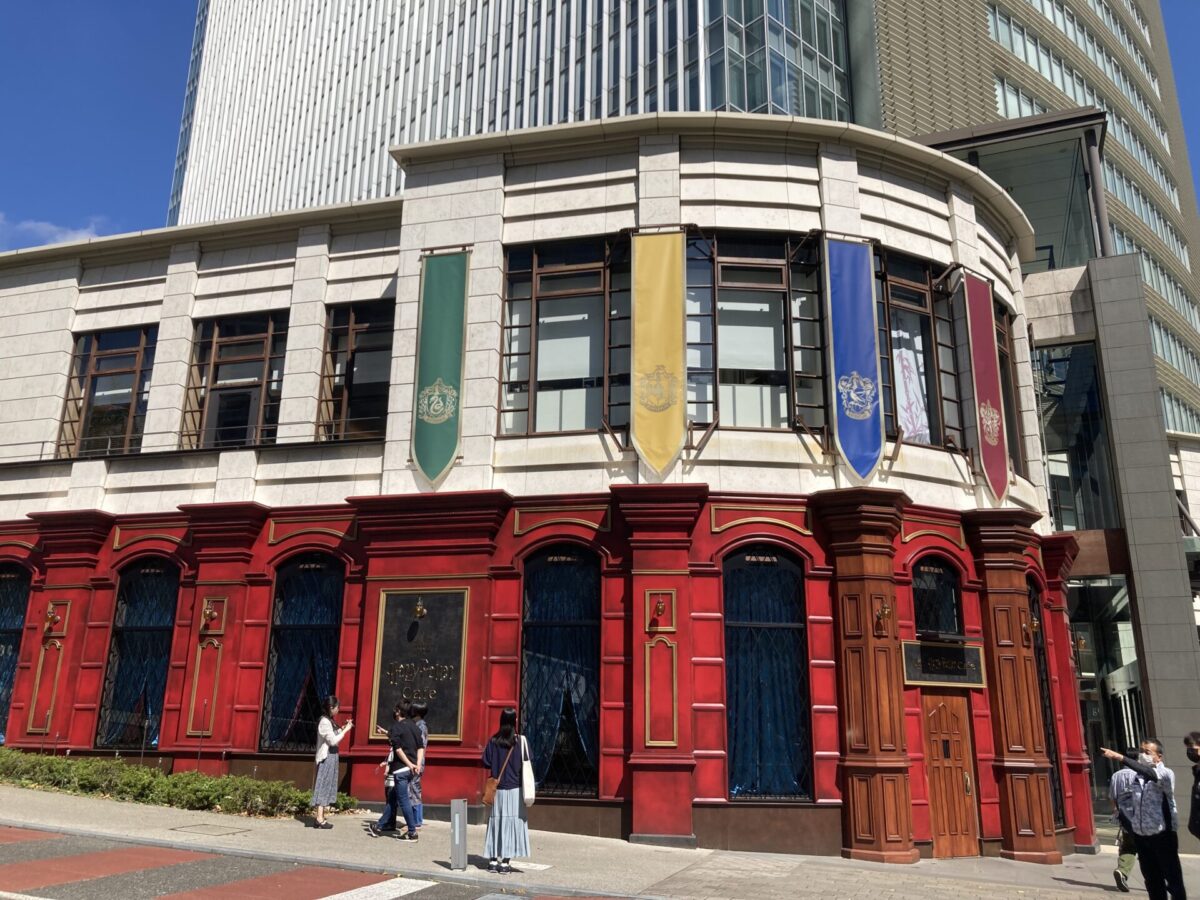 For a more relaxed, laid back Harry Potter experience, check out the Harry Potter Cafe in Tokyo. This themed cafe serves typical British meals such as fish and chips and Harry Potter-inspired food and drinks. The cafe is decorated with Harry Potter memorabilia, and there are plenty of photo opportunities. It's a great spot to unwind and enjoy some Harry Potter-themed treats.
7. Mahodokoro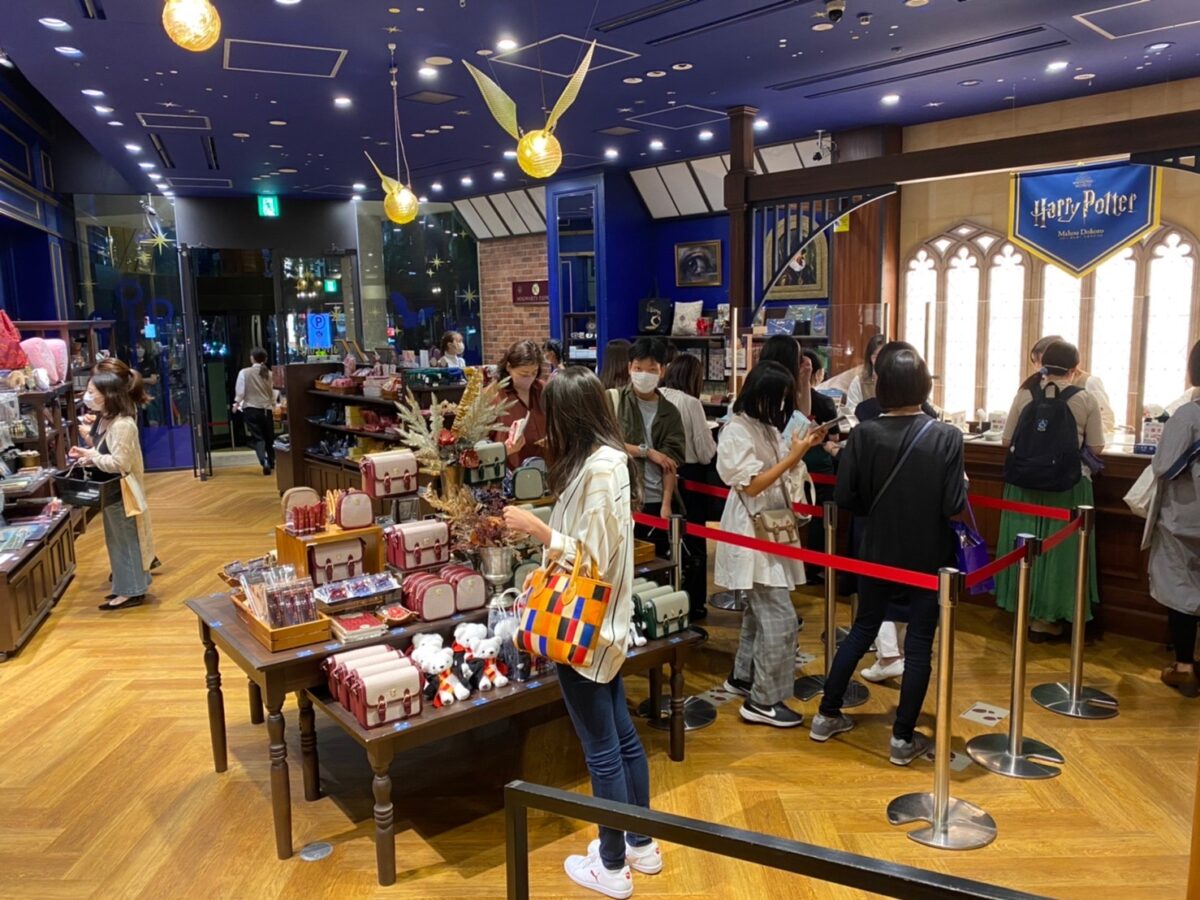 Mahodokoro is a chain of Harry Potter-themed shops located in Tokyo and other areas of Japan. Each shop is a bit different, so you can visit multiple locations for a unique experience. Each shop has a variety of different Harry Potter goods such as clothing, keychains, bags, mugs and just about anything else you could think of. It's a great way to experience the world of Harry Potter and purchase anything that you might want as memorabilia from the movies. The Akasaka shop is on "Wizarding World Street" and is a great spot to hit, especially if you're exploring some of the other things from our list in the area. The fun fact is, Mahodokoro is the name of the wizarding school in Japan! Did you know that?
8. British Hills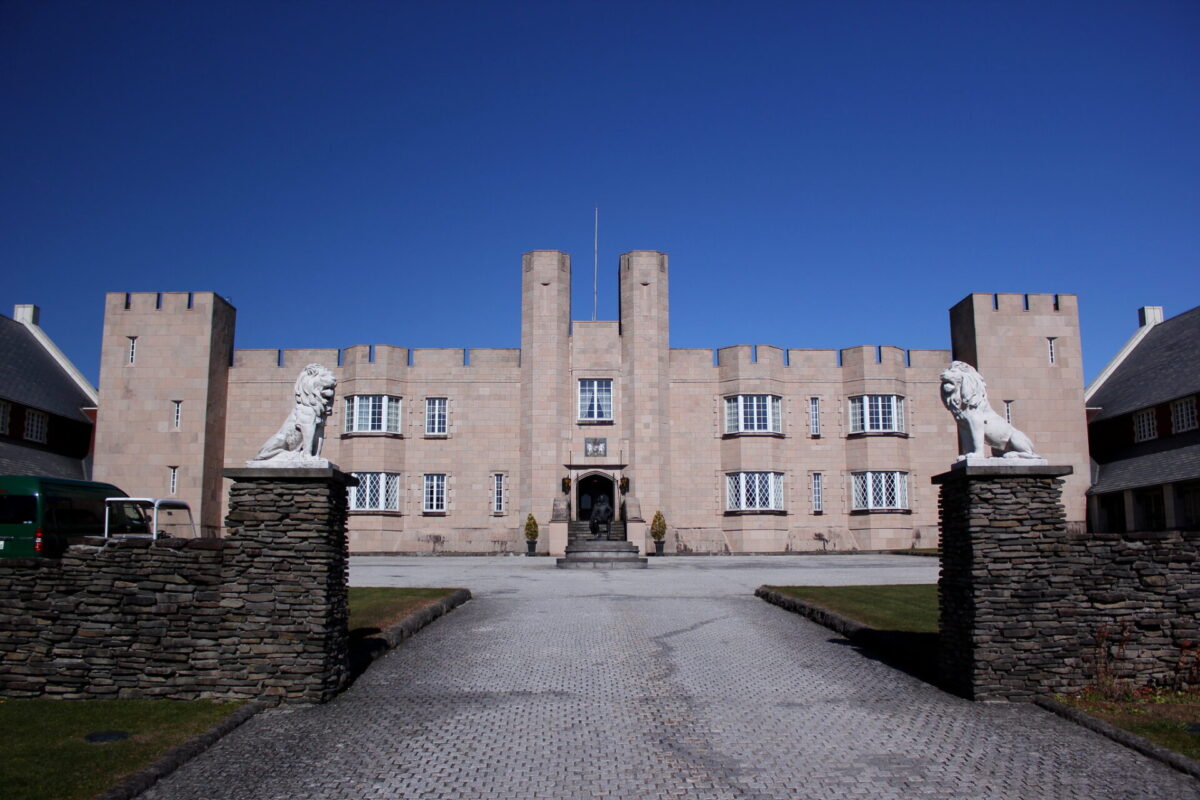 For a taste of Britain in Japan, visit British Hills in Fukushima. This themed resort/English language training center is designed to look like a British village and features a variety of attractions. It may not be exactly the same, but you'll certainly get a feeling of being at Hogwarts because the architecture and scenery are quite similar. The dining hall especially feels like the one at Hogwarts; it's as if Dumbledore is about to address the students at any moment. All it takes is just a little bit of magic!
9. Yufuin Floral Village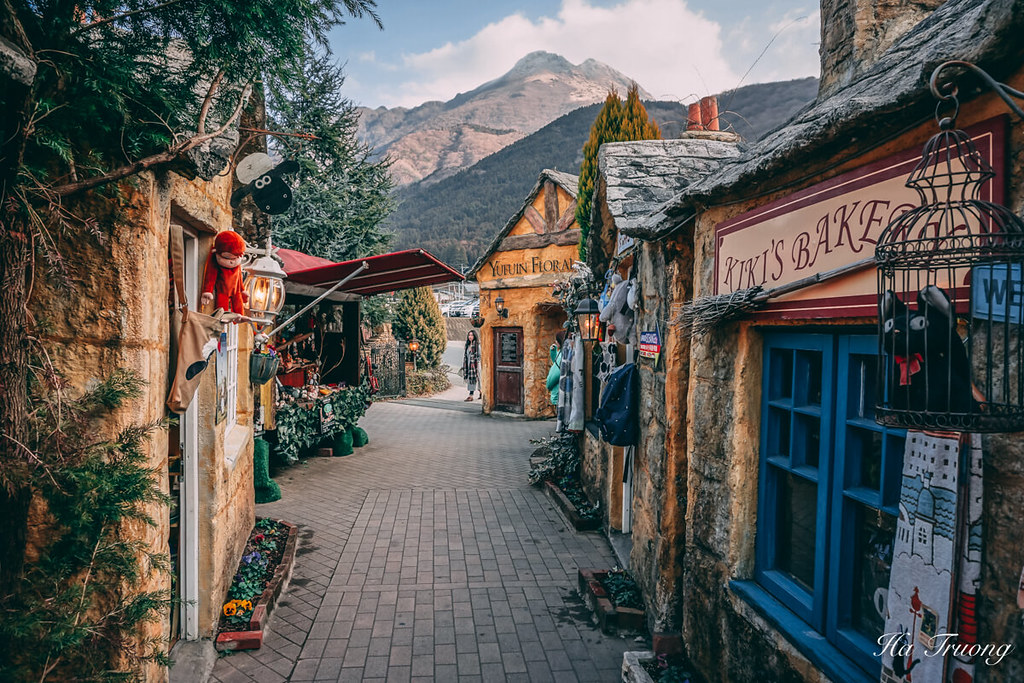 If you're looking for a unique Harry Potter experience, visit Yufuin Floral Village in Oita. This village recreates the scenery of the Cotswolds which is known as the filming location of Harry Potter films. Some shops are decorated with Harry Potter memorabilia and there's a photo studio where you can take memorable pictures with a living owl in a Hogwarts robe. It's a great spot for a photo opportunity and a chance to immerse yourself in the world of Harry Potter. And, Oita is an incredible place to visit in itself; there is plenty of nature and it's very well known to be the best place for Onsen in Japan!
Japan Wonder Travel Tours
Japan Wonder Travel is a travel agency that offers guided tours throughout Japan.
From private walking tours to delicious Food and Drink tours, we can help you organize the best tours just for you! If you want to explore Japan and learn more about the history and backstories of each area you are visiting, our knowledgeable and friendly English speaking guides will happily take you to the best spots!
In addition, we can provide you with any assistance you may need for your upcoming trip to Japan, so please feel free to contact us if you have any questions or need some help!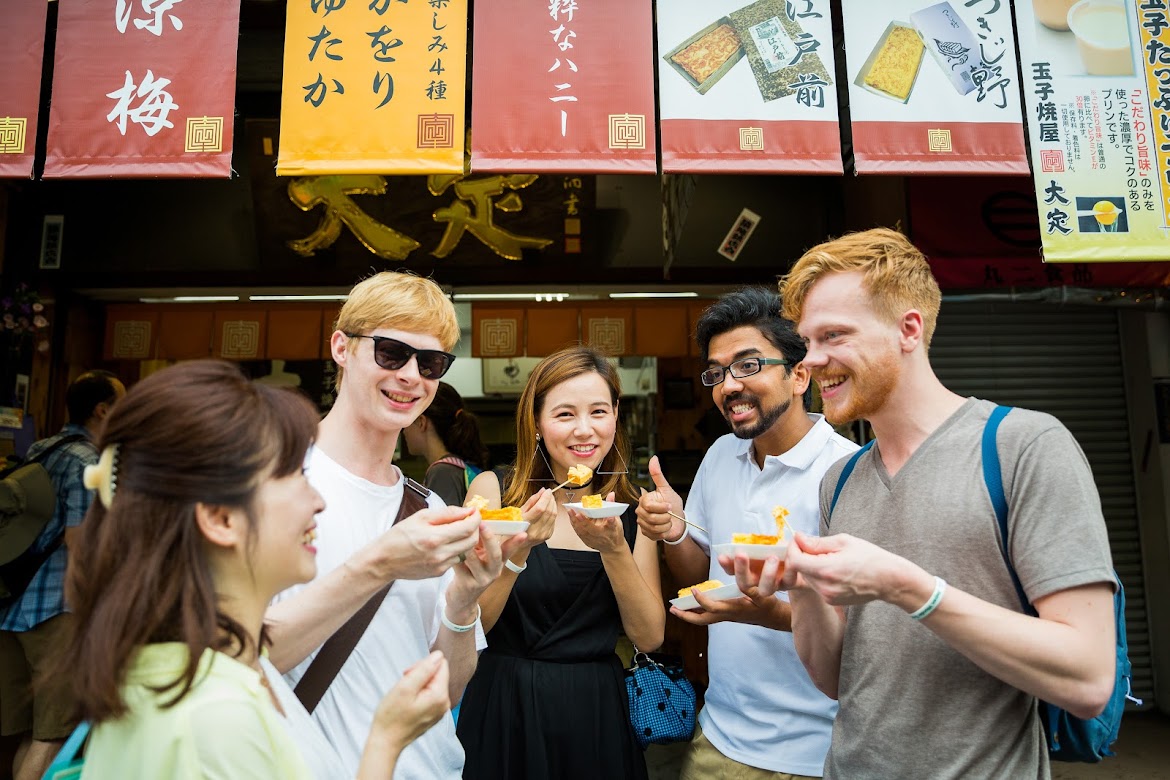 ▶Tokyo 1–Day Highlights Private Walking Tour (8 Hours)
There's no better way to explore an area than taking a tour with a knowledgeable local guide. You will have the chance to learn about the history and interesting background stories of Tokyo, as well as discover some hidden gems which can be hard to do without a guide.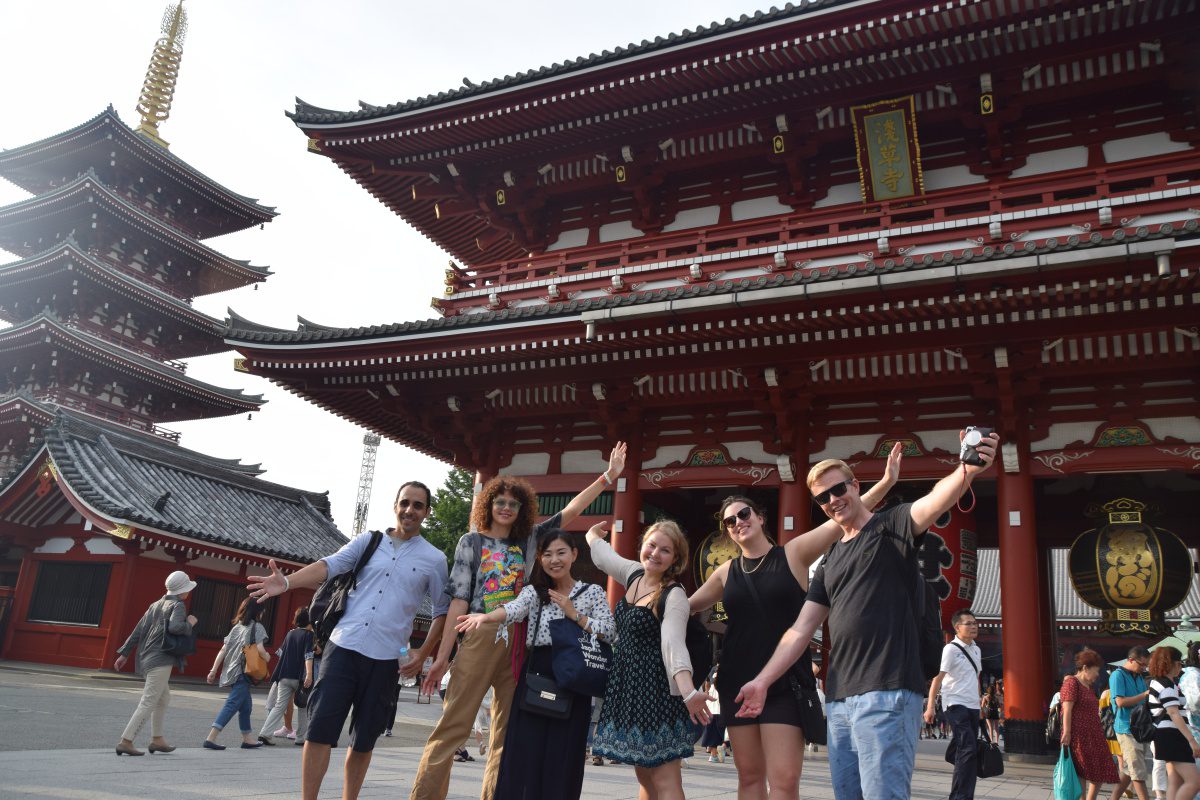 ▶Mt. Fuji Day Trip Bus Tour from Tokyo
Experience the breathtaking views of Mt. Fuji by visiting the highlights of the area on our guided sightseeing bus tour! Departing from Shinjuku in central Tokyo, you can travel comfortably to all of the best spots in the area by bus.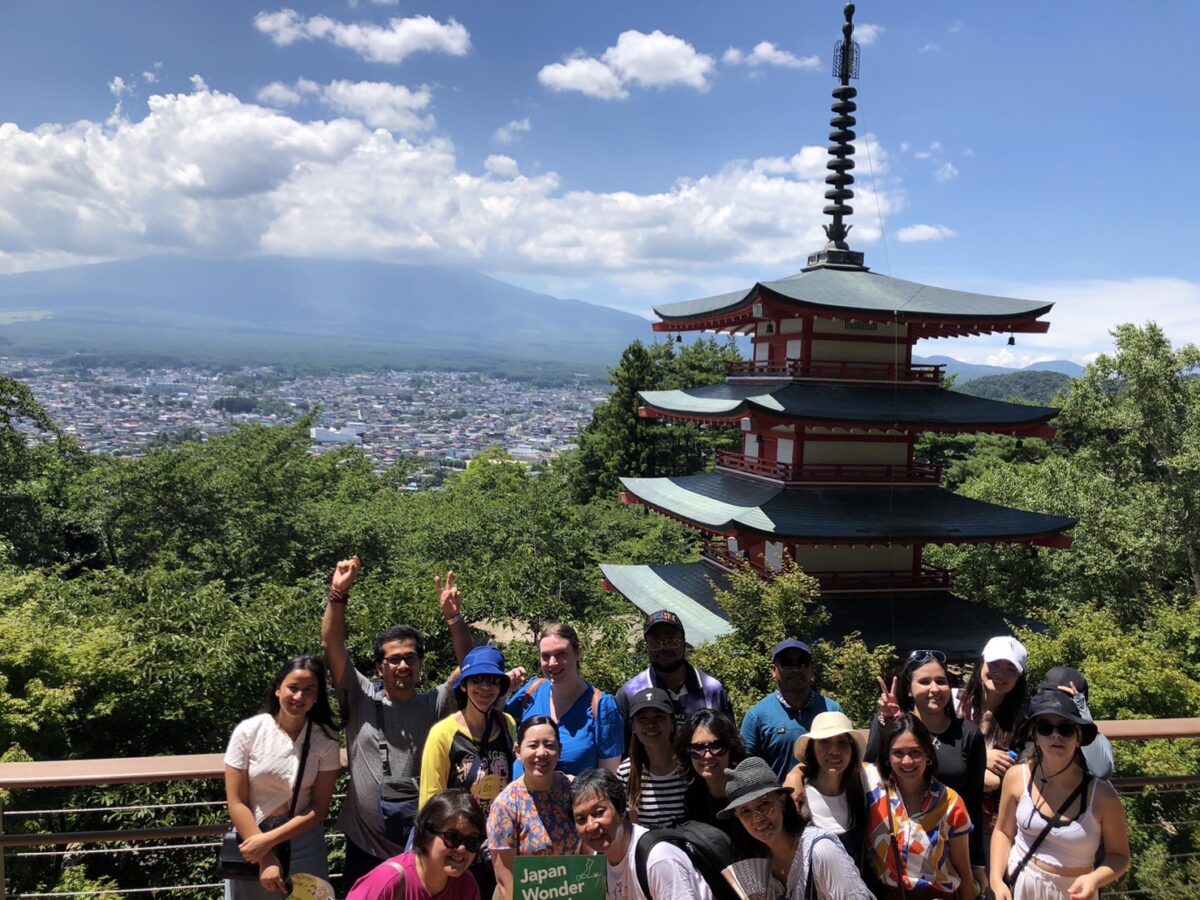 ▶Kyoto Private Full Day Walking Tour
On this full-day private tour of Kyoto, you will be able to see the highlights of Kyoto in just one day and at the same time develop a deeper understanding of both the culture of the area and Japan as a whole.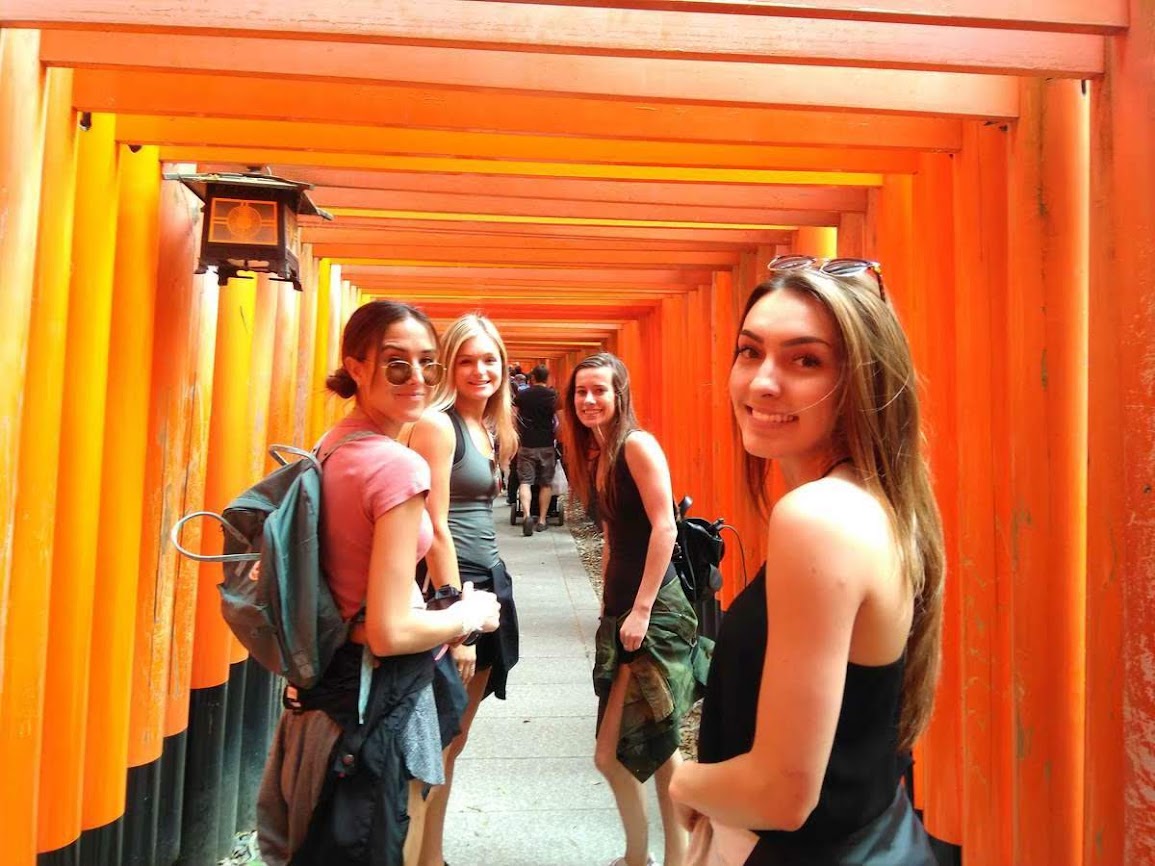 Find the other Tours
▶Tour Packages
If you want to make travel easier, we suggest you look into tour packages.There are a wide range of tour packages out there to suit the accomodate for each traveler needs. Click the button below to find the best tour package from various Tour Operators!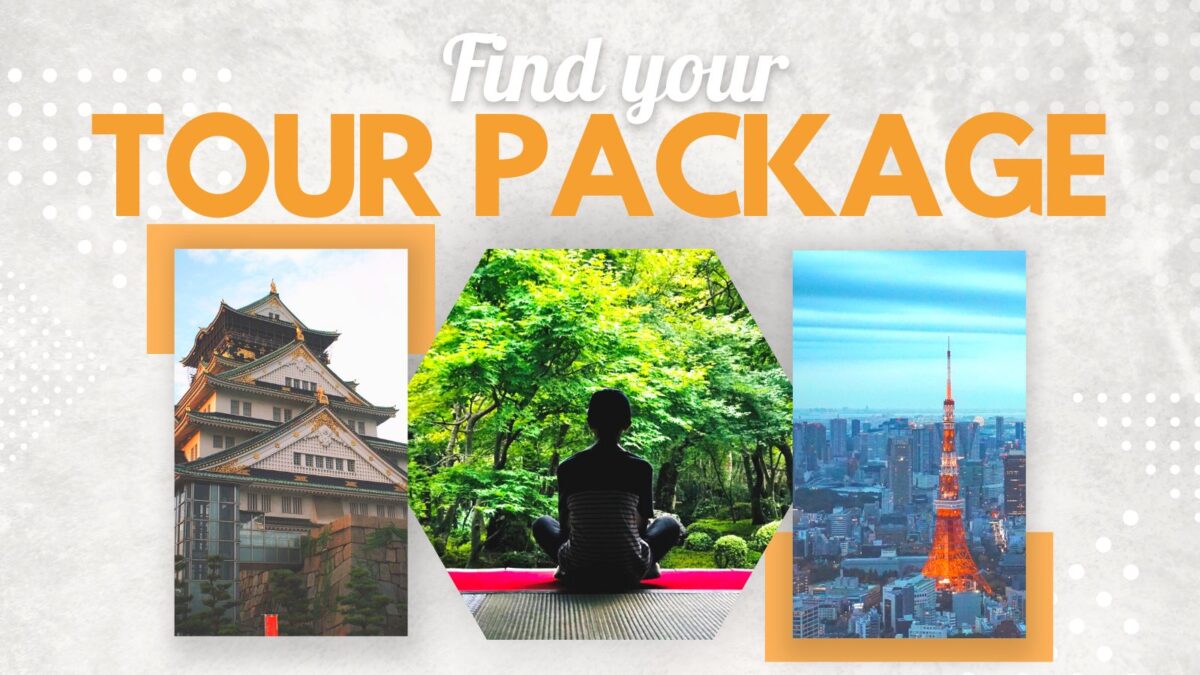 Follow us on Instagram, Facebook, Twitter, and TikTok for more travel inspiration. Or tag us to get featured!
Happy traveling!
Stay informed of the best travel tips to Japan, the most exciting things to do and see, and the top experiences to have with the Japan Wonder Travel Newsletter. Once every two weeks we will introduce you to our latest content.
Other articles you might like