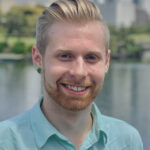 Writer's Profile
Bryce was born in California, and raised near Seattle, Washington! He's been living in Japan for about 5 years now, the first 3 spent studying at Temple University Japan. His main passion in life is writing and producing music, more specifically EDM if anyone is curious! He is very fond of snowboarding, cooking, traveling, playing video games; all of which he'd ideally enjoy with the company of his great friends.
This post may contain some affiliate links. When you click through and make a purchase we may receive some commission, at no extra cost to you.
For those who love to immerse themselves in their favorite entertainment franchises or just love theme parks in general, USJ has a competitive offering for you! Even if you've been to another Universal Park in the world, it's still worth considering going to USJ! While they have some of the same main attractions as other parks like Jurassic Park and Harry Potter, they also have some unique attractions! The most impressive and exciting one (which may just be an opinion) is Super Nintendo World! It was opened only two years ago, so for many, that's somewhat of a reason to shout "Finally!". But if the Mushroom Kingdom doesn't get you excited, you'll probably still be thrilled by all the other great themes throughout the park! And for those who want to skip a long wait to enjoy their favorite rides, express passes are available at a cost. Read on to find out the best things to enjoy at USJ, and then find out where to stay!
Before you forget, book your E-tickets here!
How to get to Universal Studios Japan
If you're looking to visit Universal Studios Japan, the most convenient way to get there is by train. Take the JR Yumesaki Line from Osaka Station to Universal City Station, which takes around 10-15 minutes and costs 180 yen (one way). Alternatively, you can take a bus from major cities in Japan, such as Tokyo, or drive to the park if you have a rental car. However, please note that parking is limited and can be quite expensive. If you're taking a taxi, be prepared for a higher cost. Once you arrive at Universal City Station, you can take the Universal City Walk, a covered walkway that connects the station to the park entrance.
10 Themed Zones of Universal Studios Japan
Universal Studios Japan offers a wide variety of themed zones, each one transporting you to a unique and exciting world. From the magical wizarding world of Harry Potter to the thrilling action of Jurassic Park. With thrilling rides, immersive attractions, and unforgettable live shows, USJ is a destination that promises endless fun and excitement for visitors of all ages. Get ready to immerse yourself in the wonder and excitement of these incredible themed lands.
1. Super Nintendo World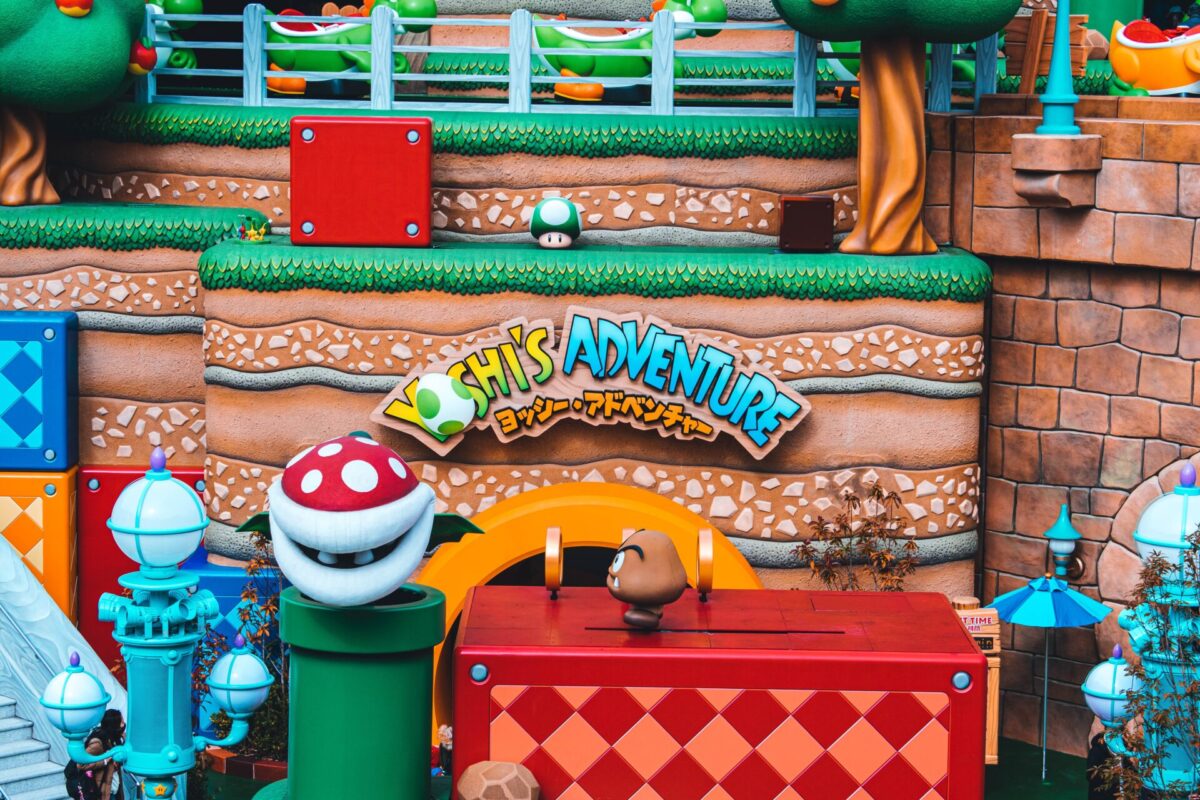 Nintendo fans rejoice! The world's first and so far only interactive Nintendo experience is available for you to immerse yourselves in at USJ! The park opened in early 2021 and features some of the most cutting-edge technology for theme parks to guarantee an unforgettable experience. This area of USJ offers a wide array of Mario World themes and characters to interact with, as well as the popular Mario Kart ride. If you're a fan of Mario and the Mushroom Kingdom, you'll feel right at home.
2. The Wizarding World of Harry Potter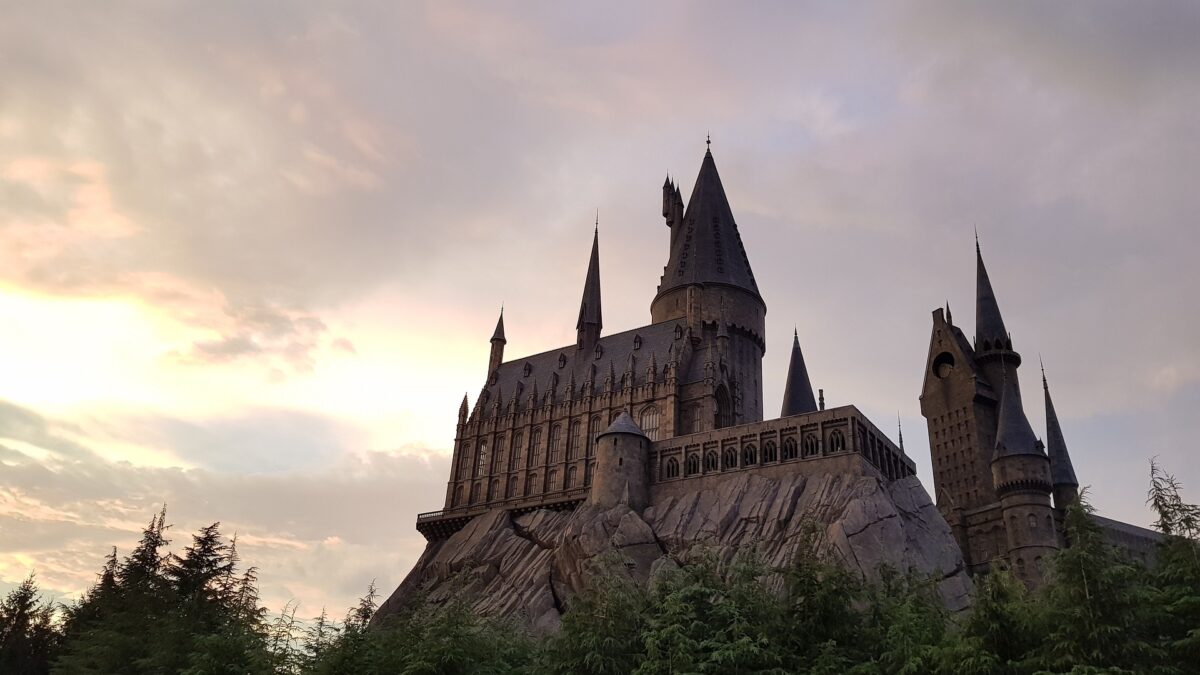 Another world that has risen to become a household name globally throughout the last couple of decades is Harry Potter. While this area of the park is not the first of its kind like the Super Nintendo World is, it is still one of the few in the world. This area of the park is incredibly popular and, like all of the areas of the park, is very immersive! You can explore Hogwarts and get your wand at Ollivanders – you'll have a magical experience without a doubt.
3. Minion Park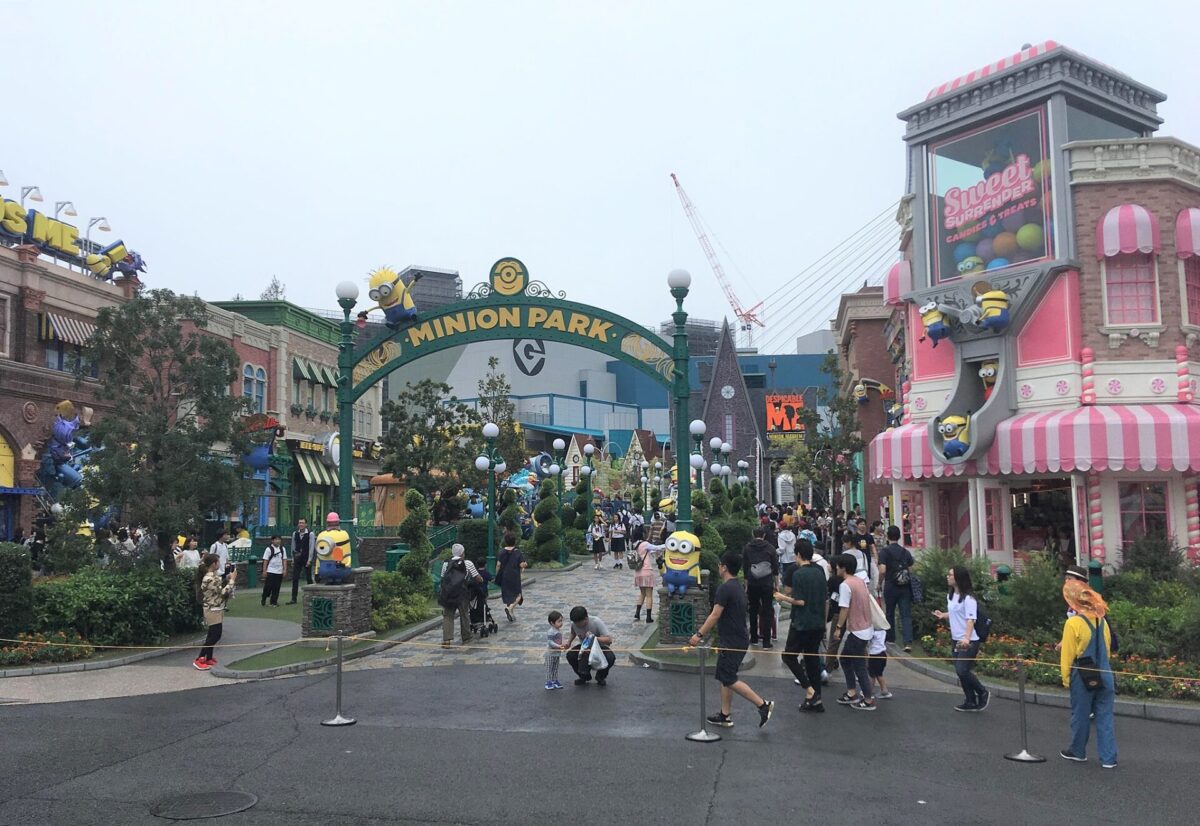 The Minion Park attraction in Japan is the biggest of its kind! The cute minion brigade is incredibly popular in Japan, and if you're a fan as well, this area of the park will be heaven to you! Japan in general seems to excel at theme-ifying food; the snacks and meals you can get here are creative and undoubtedly photo-worthy. There are plenty of other attractions to help you dive into the world of Despicable Me and the Minions, so be sure to get your fill!
4. Universal Wonderland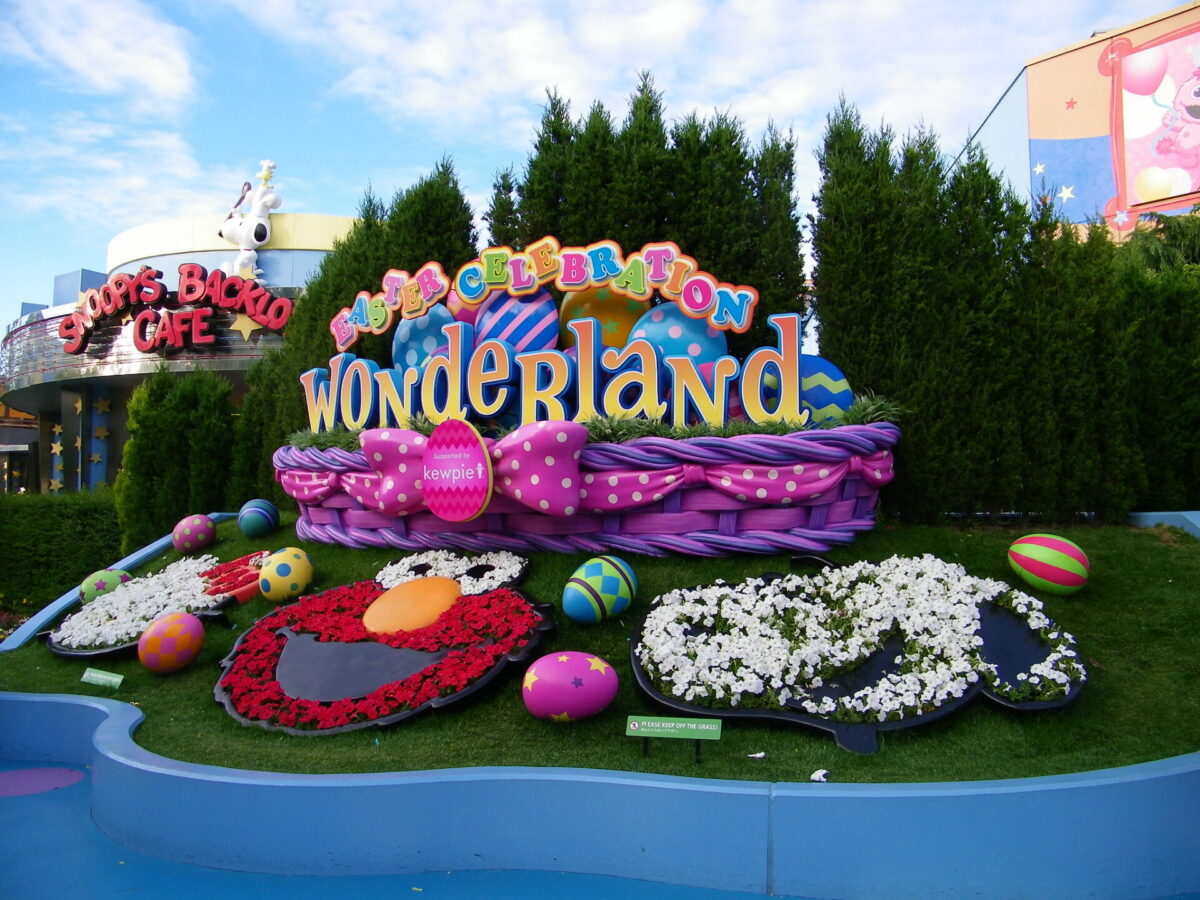 This part of the park is for all the little ones! Toddlers and young kids will have a blast here, where everything is designed with them in mind. Characters from Sesame Street, Hello Kitty, and Peanuts are here to brighten their days and have some fun. Many of the attractions are made to fit both children and their parents so you can all enjoy the fun together.
5. San Francisco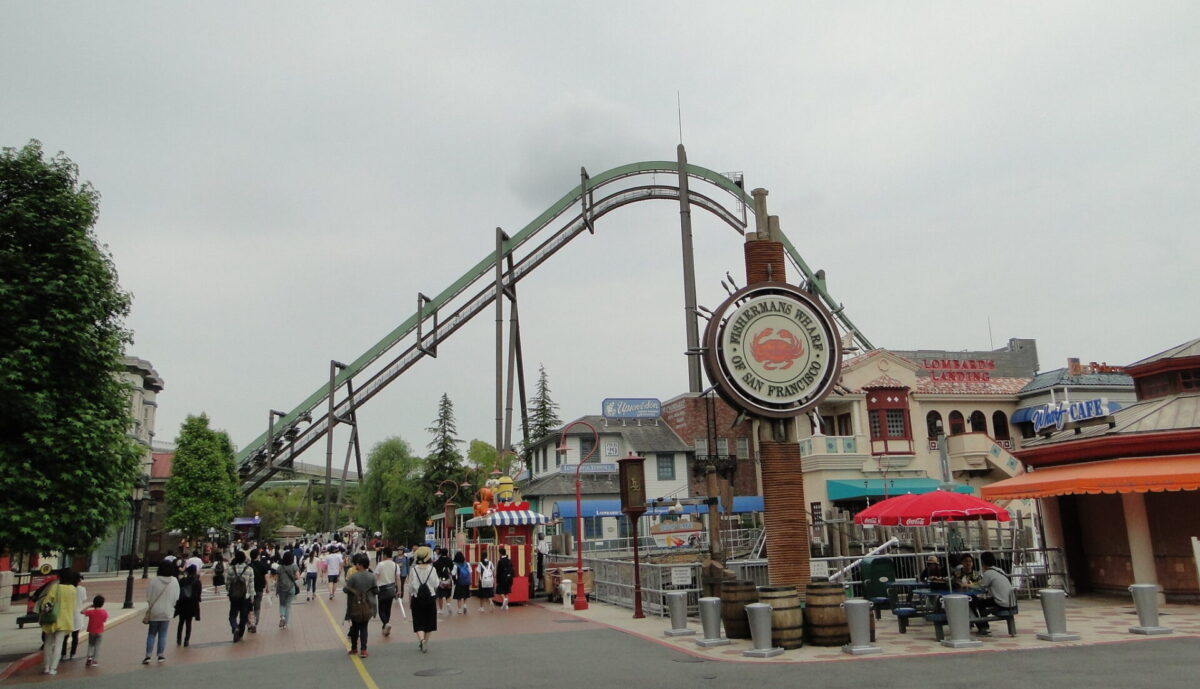 Universal has always been known for having their own miniature versions of famous US cities, and USJ is no different. First up is the wonderful bay city of San Francisco! Here you'll be able to feel the port vibes and enjoy some unique treats and foods. Not to mention the thrilling attraction "Backdraft" to spice up the fun.
6. New York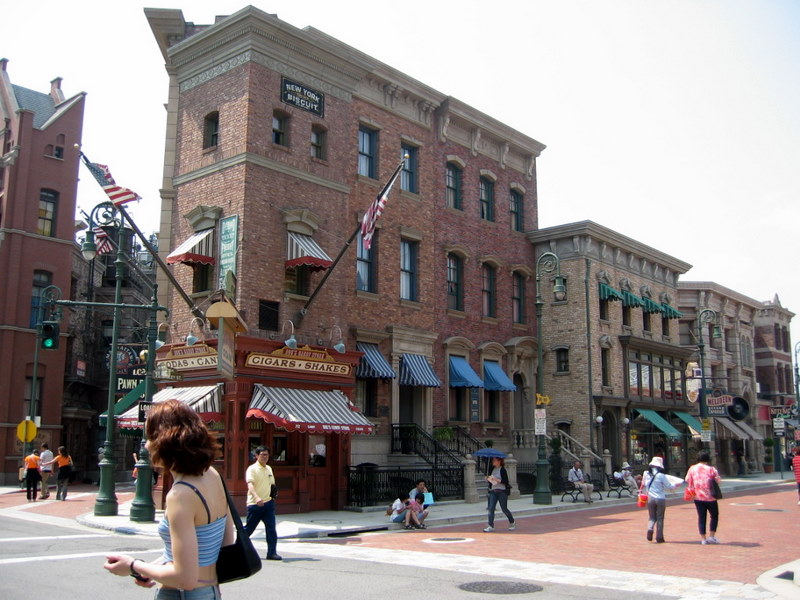 The Big Apple also has its own "Little Apple" here at USJ, and just like San Francisco, you'll get a great sample of the city. There's also a bit more excitement here with the Spider-Man and Terminator-themed attractions. Not to mention you'll be able to enjoy some classy New York-style food and some great shopping as well!
7. Hollywood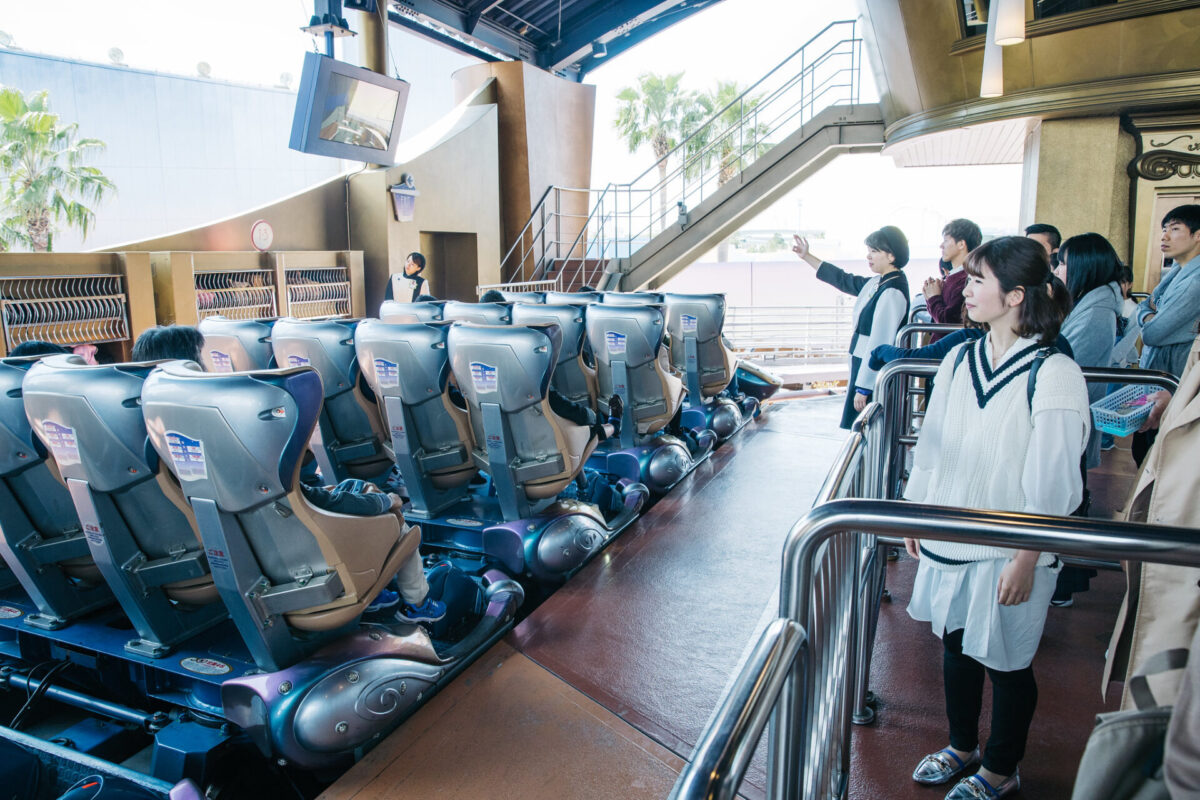 The last of the mini-US cities is Hollywood! Out of the three cities, this one is probably the most thrilling, as it has three fairly intense roller coaster rides. They claim to be notably smooth compared to other coasters due to technological advancements, and one of them is award-winning, so it's definitely worth checking out! If that's not your thing, then you'll still be able to enjoy the live music shows on stage, 4D movies, the area's shops, and restaurants amidst all the Hollywood decor!
8. Jurassic Park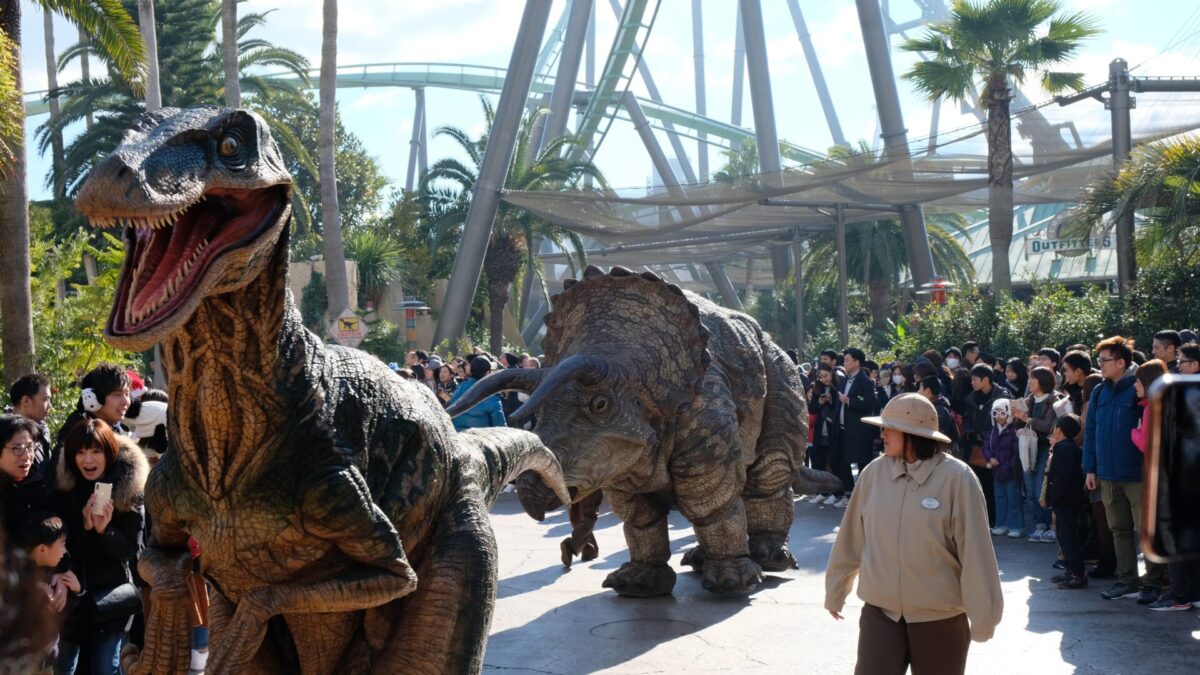 Another incredibly well-performing film franchise makes its stand here at USJ with two thrilling rides and some fun shops! One of the rides is great to enjoy in the warm weather as you'll get wet! It's the flagship ride filled with some spectacular dinosaur action. The other ride is a roller coaster where you are positioned as if you're flying! Definitely a solid choice for thrill seekers. Make sure to enjoy the tasty prehistoric bites at the three restaurants. Don't worry, the health code isn't from the Jurassic period, just the themes!
9. Amity Village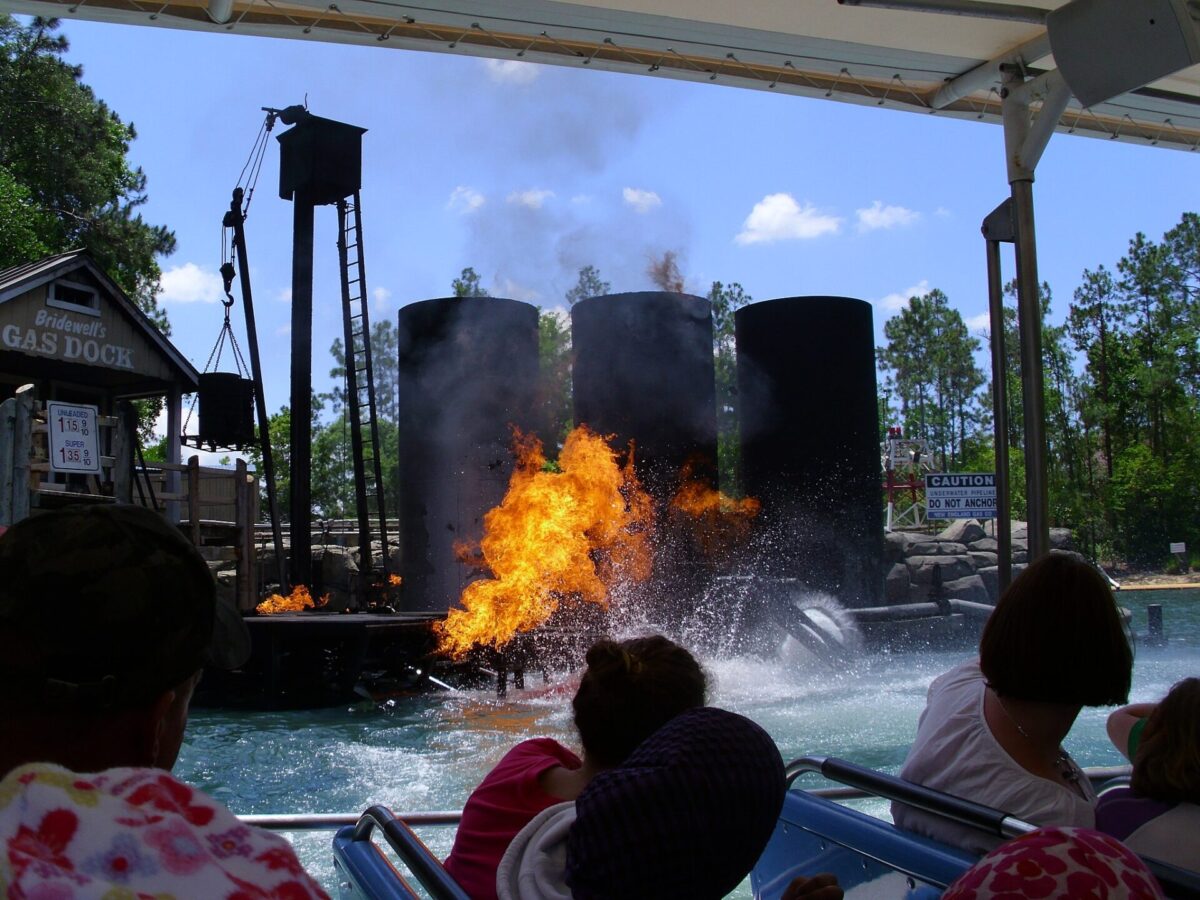 Sharks were alive and well during the Jurassic period, actually! Why weren't they in the movie? Maybe they were too busy getting ready for JAWS! Rest assured, they have their own time and place at Amity Village, where you can enjoy another water ride as well as some great shark-themed shops and food! The JAWS attraction at USJ is actually the last remaining one of its kind, so enjoy it while you can!
10. WaterWorld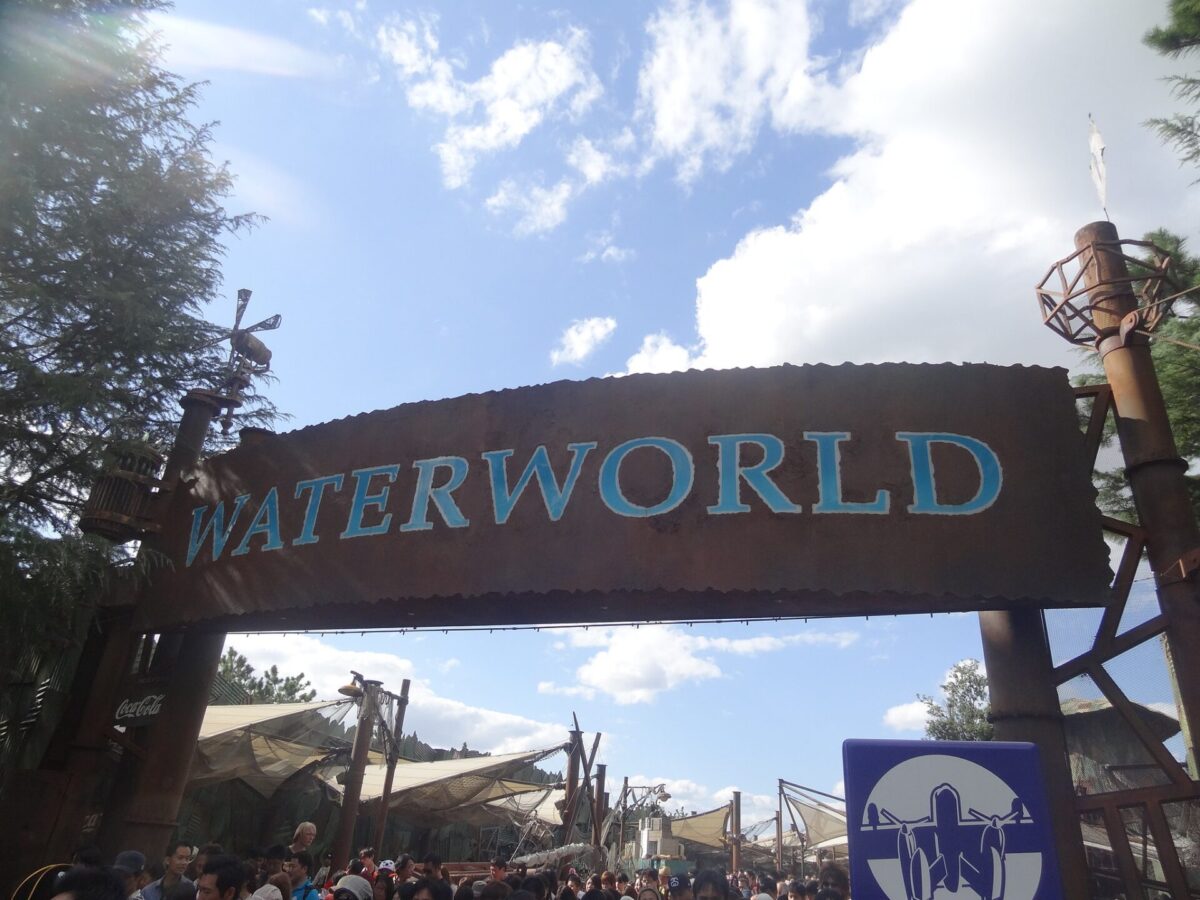 If you enjoy the water-themed fun, you'll want to check out WaterWorld for a show! This theater-like attraction takes you through a rendition of the 1996 film Waterworld. It's been reviewed that this attraction is actually more impressive and enjoyable than the film itself, so it's definitely worth checking out. The idea of this post-apocalyptic world sounds pretty interesting regardless.
What to eat at USJ
One of the highlights of visiting Universal Studios Japan is the delicious and unique food that you can find throughout the park. From Butterbeer and pumpkin juice in the Wizarding World of Harry Potter to popular turkey leg in Jurassic Park, each section of the park offers its own special food items that are both fun and tasty. The Minion Park section features banana-themed snacks and drinks, while Universal Wonderland has adorable character-themed bento boxes and sweet treats. And it's not just about the themed food – the park also offers a wide range of dining options, from fast food to full-service restaurants, serving everything from classic American fare to Japanese favorites like sushi and ramen. With so many options available, visitors can easily spend the day sampling all of the delicious food that Universal Studios Japan has to offer.
Universal Express Pass
If you have a particular interest in some rides and want to make sure you can enjoy them, consider the Express passes! Keep in mind though, the express passes here are a little different than what you may have noticed at other Universal parks. There are a variety of passes that allow you to enter a shorter line for specific rides. There is not one pass that allows you access to the shorter lines for the whole day and for any ride! Also, the number of passes is limited, so if it's really important, consider buying it beforehand! But of course, any remaining tickets will be available for purchase in the park.
Get your Express Pass here!
Where to stay near Universal Studios Japan
If you're planning a visit to Universal Studios Japan while in Osaka, you may be wondering where to stay. Fortunately, USJ offers a range of official and affiliated hotels that provide convenient access to the park and exclusive benefits for its visitors. To help you find the perfect accommodation, we've compiled a list of the top 10 hotels in Osaka that are located near Universal Studios Japan.
Japan Wonder Travel Toursー大阪
如果您計劃前往大阪並需要一些協助組織您的行程,您來到了正確的地方!我們將非常樂意協助使您的旅行變得盡可能完美。我們可以為您提供建議,甚至更好的是,為您安排當地的英語導遊,他可以帶您參觀所有最好的景點。讓我們幫助您在大阪創造有趣、安全和難忘的回憶!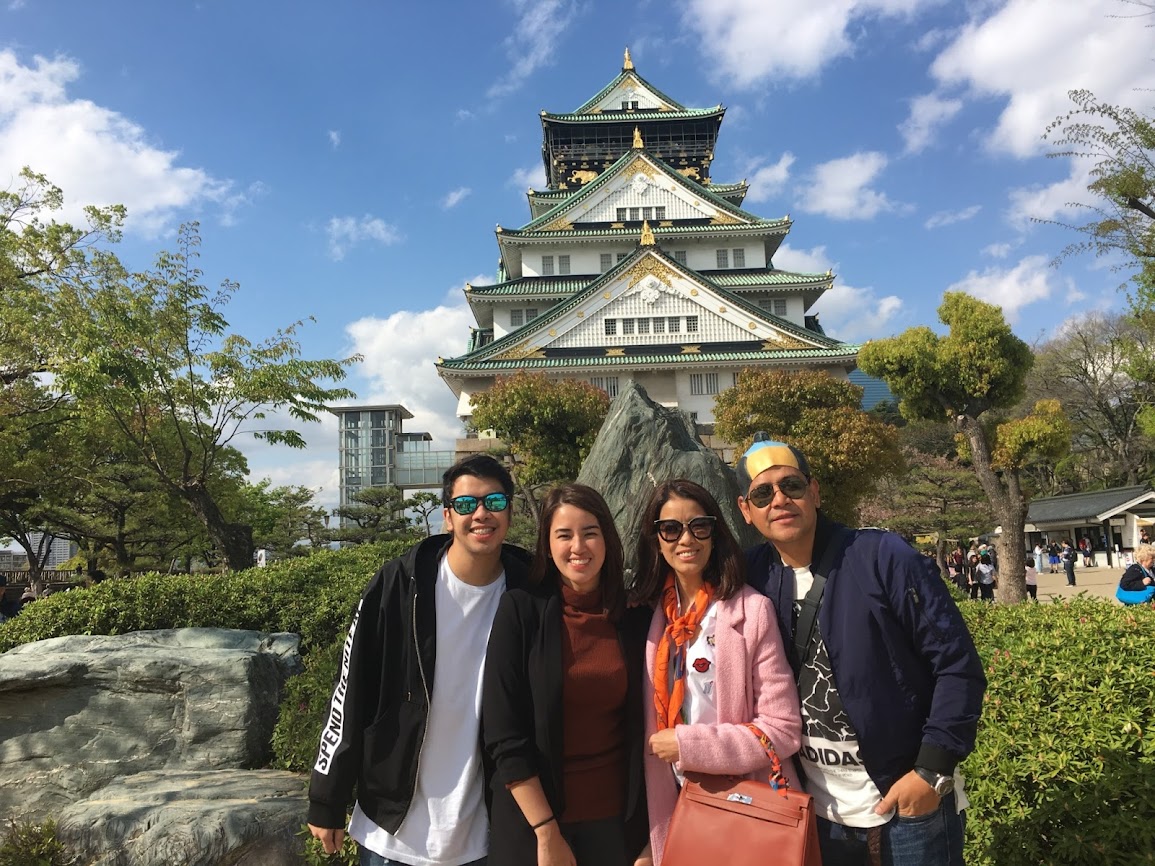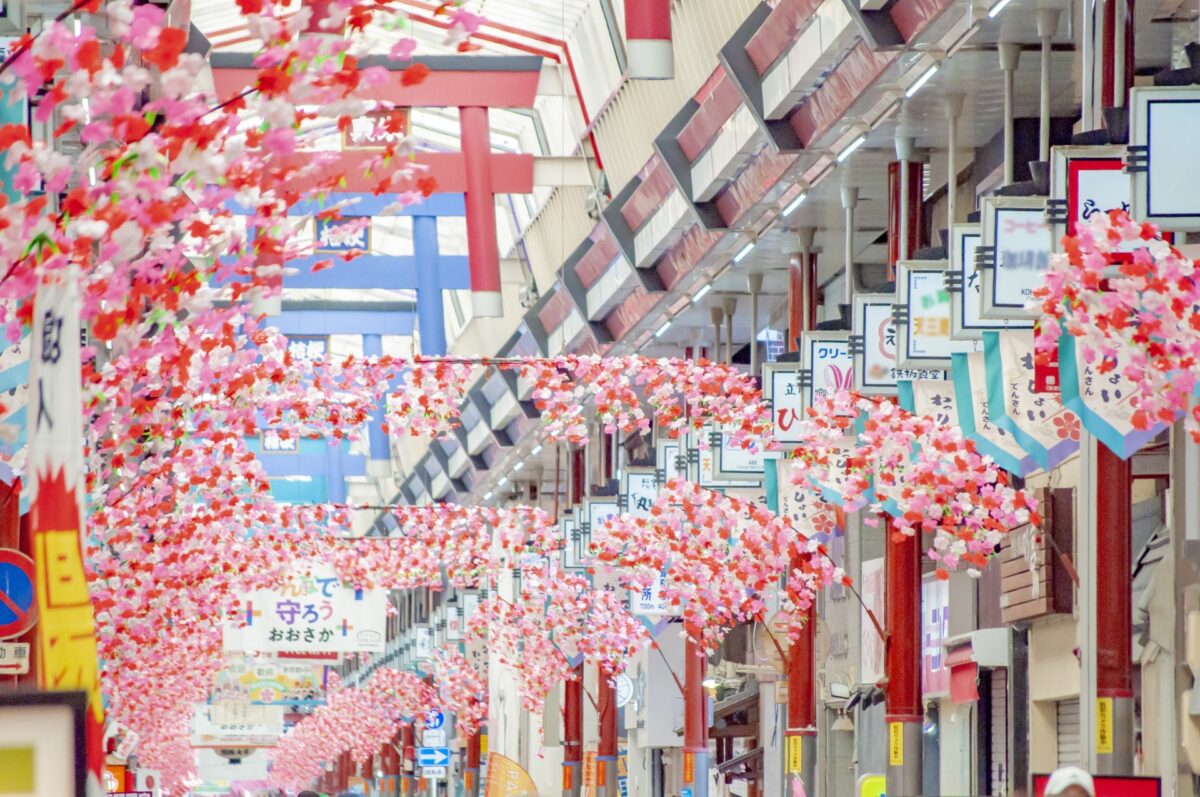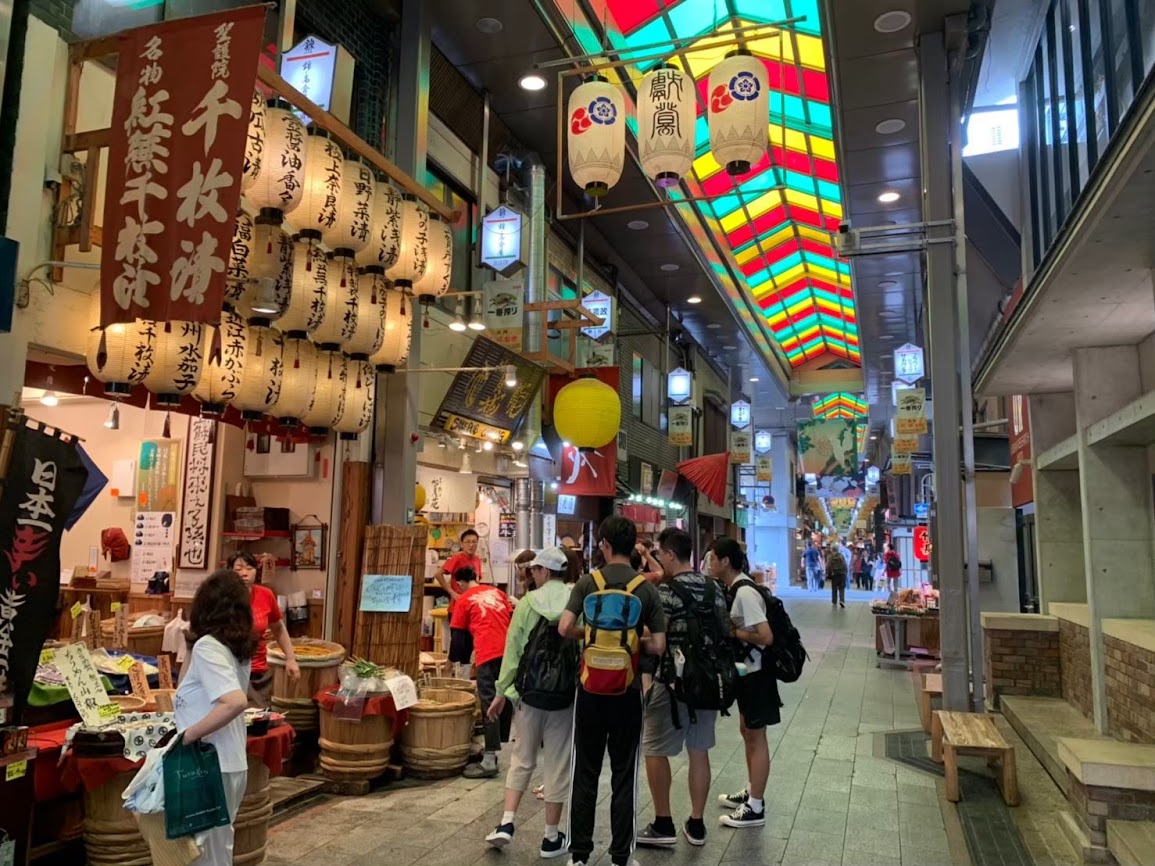 尋找其他旅行團
▶Tour Packages
如果您想讓旅行更輕鬆,我們建議您考慮旅行套餐。有各種各樣的旅行套餐可以滿足每位旅行者的需求。點擊下方按鈕,找到各種旅行運營商提供的最佳旅行套餐!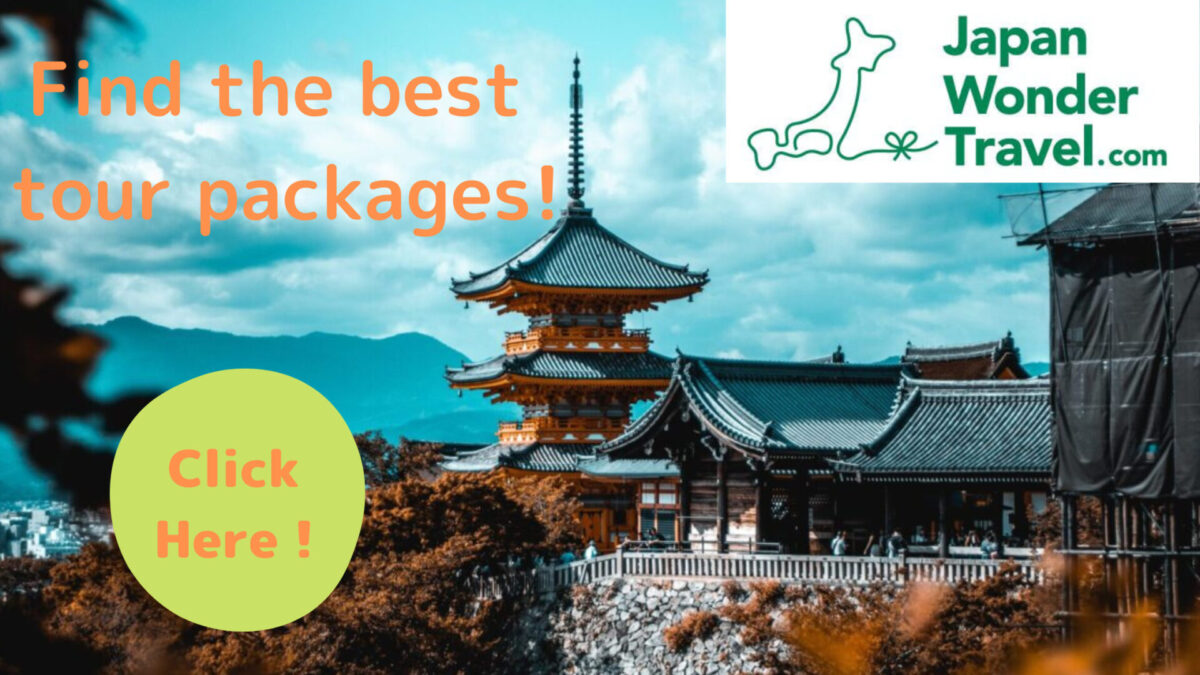 Follow us on Instagram, Facebook, Twitter, and TikTok for more travel inspiration. Or tag us to get featured!
Happy traveling!
Stay informed of the best travel tips to Japan, the most exciting things to do and see, and the top experiences to have with the Japan Wonder Travel Newsletter. Once every two weeks we will introduce you to our latest content.
Other articles you might like